Get connected with our daily update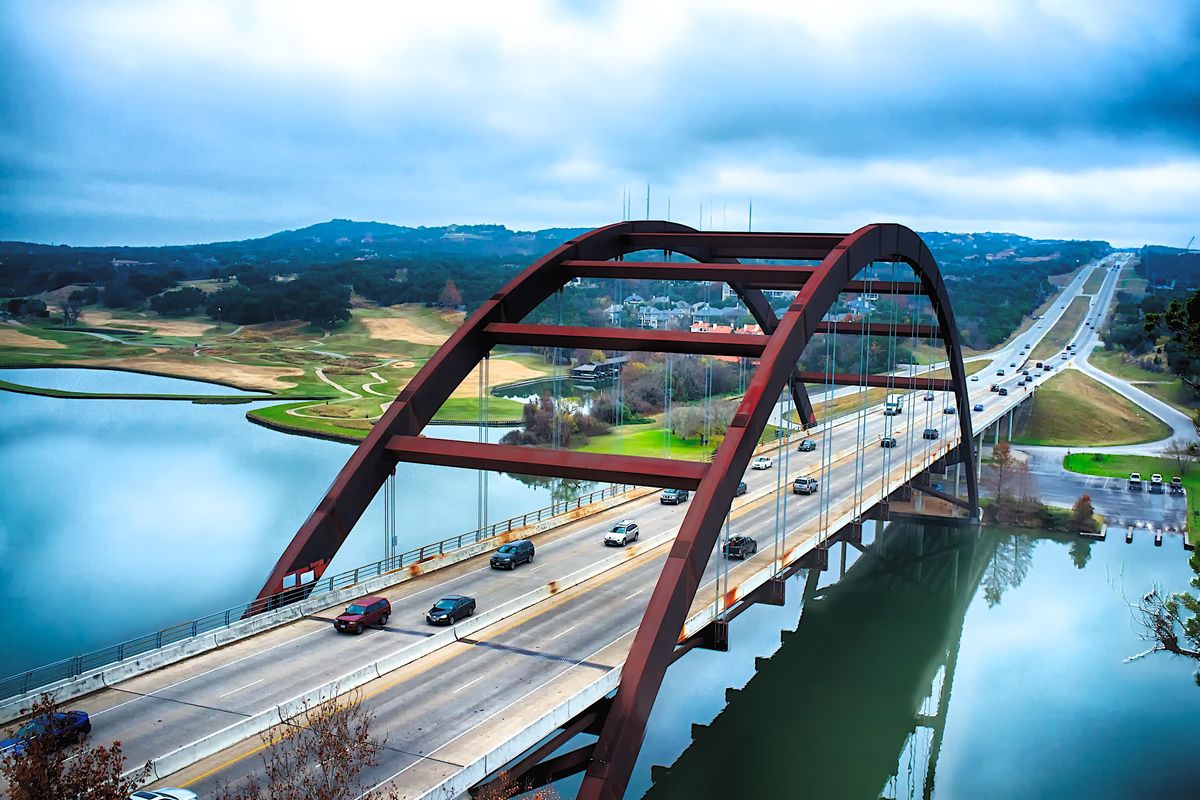 What would Austin be without its City Hall, Central Library or iconic 360 Bridge?
For 50 years, Austin developer Hensel Phelps has shaped Austin with city-focused landmark developments across the metro, gracing the top spot on Austin Business Journal's best general contracting list for years in a row.
In 1972, the company broke ground for the first time in Austin with the Town Lake, or Mopac Bridge project, connecting the developing areas of West Austin to the rest of the city.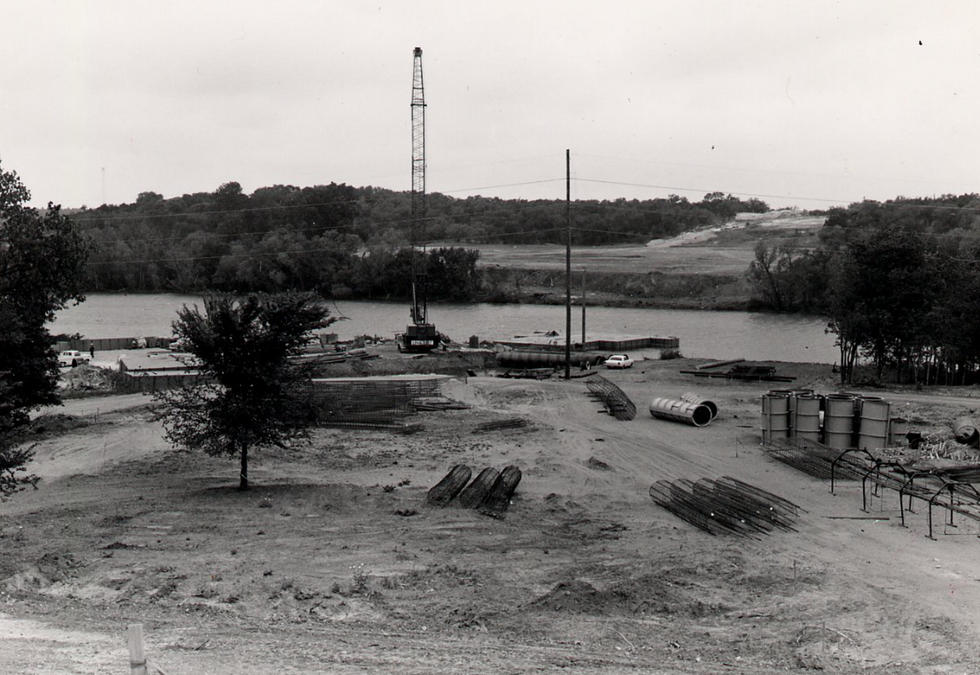 Hensel Phelps broke ground for its first project, the Mopac Bridge, in 1972. (Texas Freeway)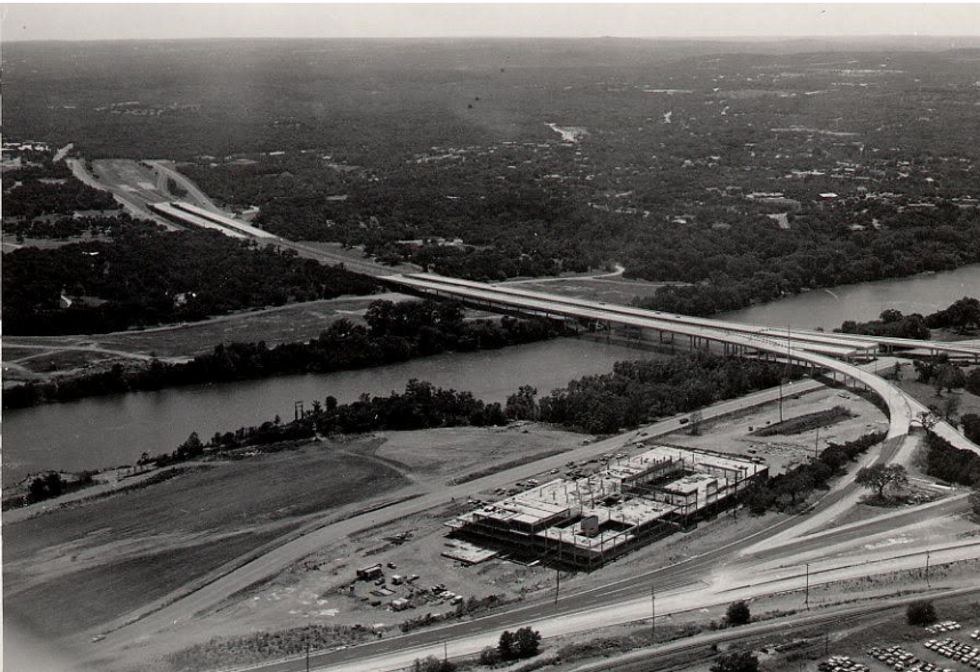 The Town Lake Bridge was one of eight available bridges in Austin at the time of construction. (Hensel Phelps)
Since then, it's headed several projects, including:
The Pennybacker (360) Bridge: After the Town Lake Bridge success, the company set out to build the world's second cable-supported bridge. Newcomers and native Austinites alike take to the nearby 360 Bridge Overlook Trail to see sunset views of the cliffside, copper-colored landmark.
Dell Diamond Baseball Stadium: Since it opened in 2000, the Round Rock Express, the metro's Triple-A- Minor League baseball team, has held countless games at this 85-acre, 11,000+ capacity stadium.
Samsung Fab 2 Chip Fabrication Facility: When Hensel Phelps helped Samsung with its second semiconductor project in the area in 2007, the grand opening ceremony was commemorated with the University of Texas Longhorn Band, UT Cheerleaders, pop singer LeAnn Rimes and a bald eagle to boot.
Austin Central Public Library: With six floors, a rooftop garden and plenty of window views of downtown, Austin's Central Library project quickly became a central hub for the city when it opened in 2017.
Darrell K. Royal-Memorial Stadium: The company has had a hand in all major expansions of the Texas Longhorns' longtime football stadium.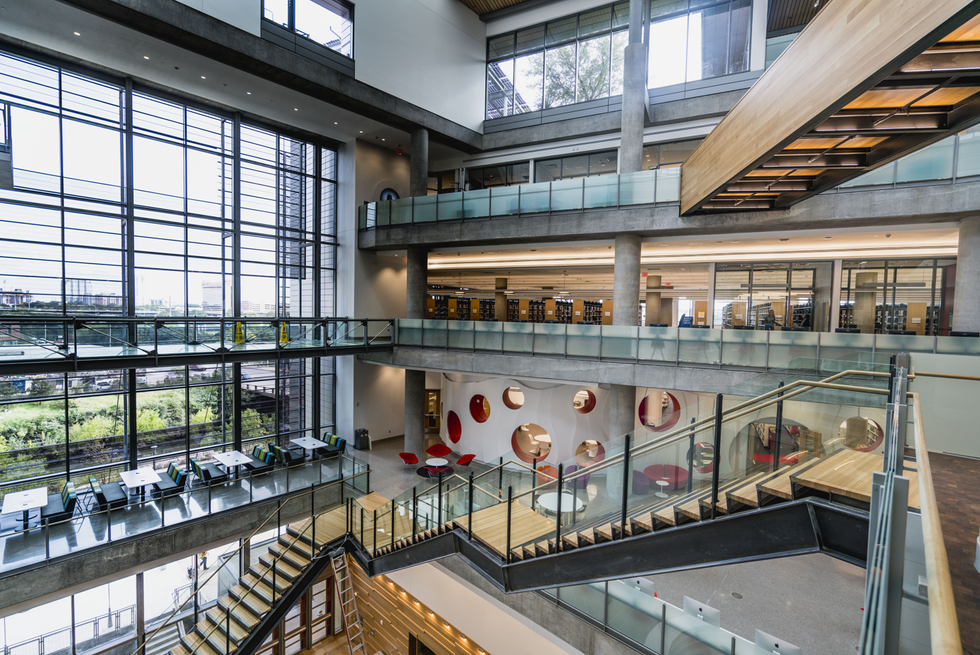 Austin's new Central Public Library first opened in 2017. (Hensel Phelps)
Through dozens of projects dotted throughout the region, Hensel Phelps' Southwest district manager and Vice President Brad Winans said the company's focus has always been the public sector.
"That's where we think we support and develop the city, from truly grassroots, truly local support and involvement in the community," Winans said. "Our job is to develop things that truly support the city, not specific to one business."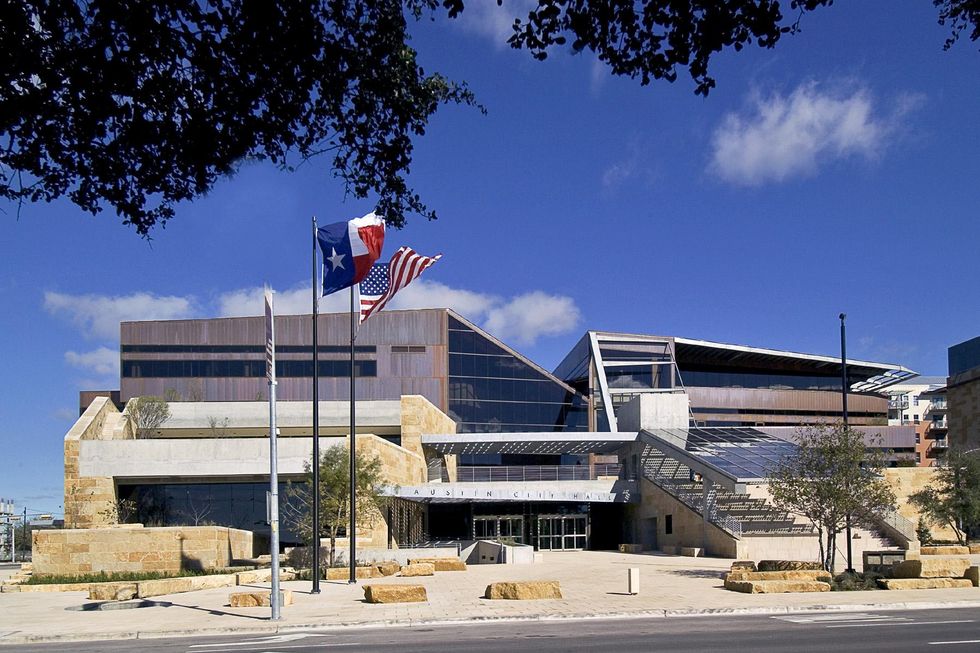 Austin's City Hall was constructed with native Texas limestone and built with sustainability in mind. (Hensel Phelps)
A University of Texas graduate and 30-year employee, Winans said that the company's 2004 City Hall project felt most impactful to the community. The building, built from both native limestone and recycled materials, embraced sustainability and high-tech qualities, including solar panels in its garage, while maintaining a classic Texan identity.
"It's a very hard industry to be a part of, but it's also very rewarding," Winans said. "For me, City Hall means a lot because the back in the day, we called it 'The Jewel,' and so it's great to be part of that."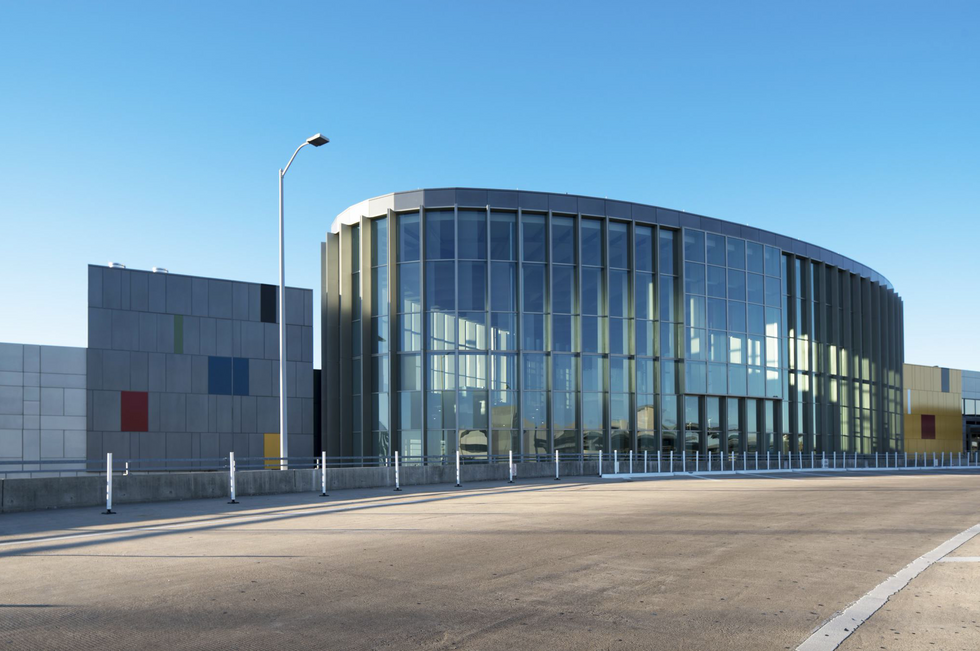 The company has constructed at Austin-Bergstrom International Airport in the past and will continue to help expand the airport. (Hensel Phelps)
With 50 years under its belt, Winans said the company will continue to work on the "endless" development opportunities coming to the city, from expansion of the rapidly-growing Austin-Bergstrom International Airport to projects in the tech sector.
"Everybody seems to want to come to Austin," Winans said. "It'd be nice if things did kind of spread out a little bit, but right now there's still a very eager push to develop in and around Central Texas and I think (Hensel Phelps) will be a major part of that."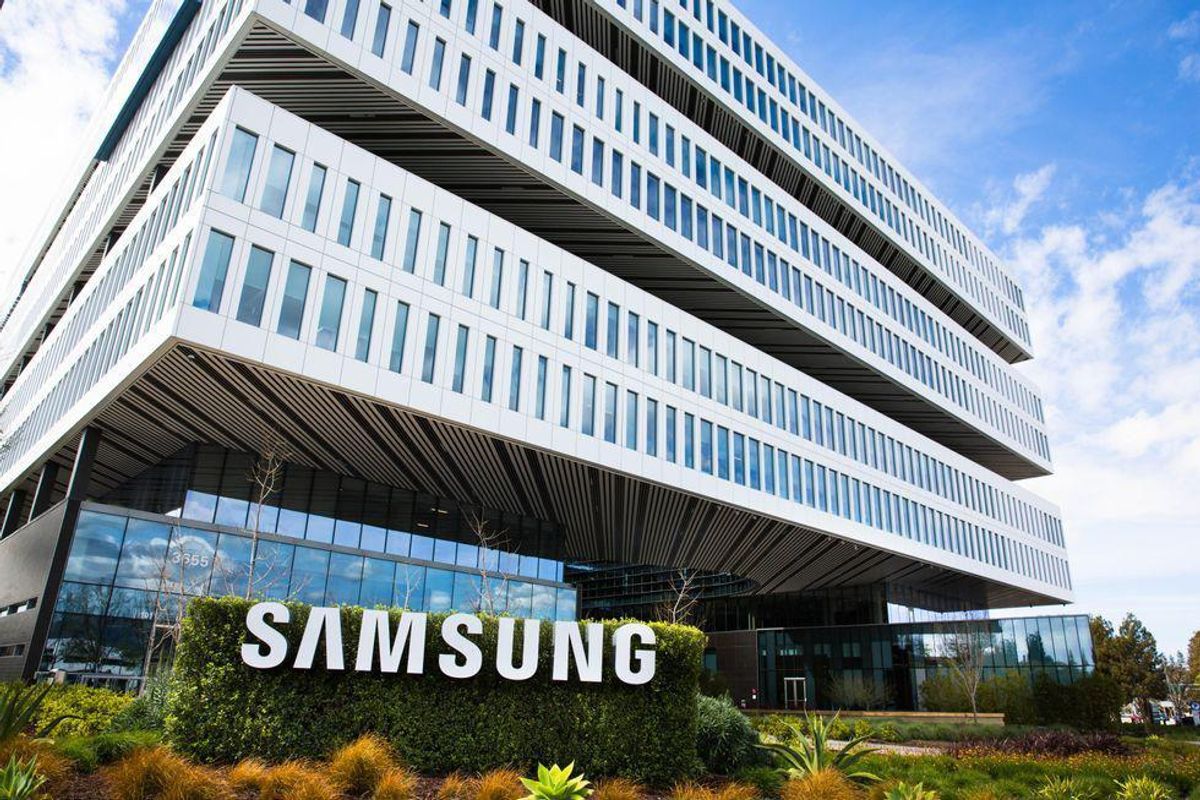 Samsung might soon be making more moves in the Austin metro.
The tech giant, which made waves as it announced plans to build a $17 billion chip plant in Taylor in late 2021, might be looking to expand in the Northeast Austin area, according to an Austin Business Journal report.
ABJ said the South Korean company is seeking more tax breaks from nearby Taylor and Manor school districts. The company filed documents requesting Chapter 313 incentives related to the breaks Saturday, and ABJ said each district will review the requests separately on Tuesday.
"While we do not have specific plans to build at this time, the Chapter 313 application process is part of our long-term planning to evaluate the viability of potentially building additional fabrication plants in the U.S.," Samsung Austin Semiconductor LLC.'s director of communications, Michele Glaze, told the ABJ.
But Samsung has made headlines for more than just the $17 billion plant: In early 2022, the company caught heat for two separate spills of millions of gallons of wastewater into tributaries near its semiconductor plant.
While no expansion is promised, ABJ speculates that expansions could occur at the 1,200 acre planned Taylor factory or near the chipmaking factory on Austin's East Parmer Lane. Both expansions could bring even more revenue and job opportunities to Samsung's Texas home.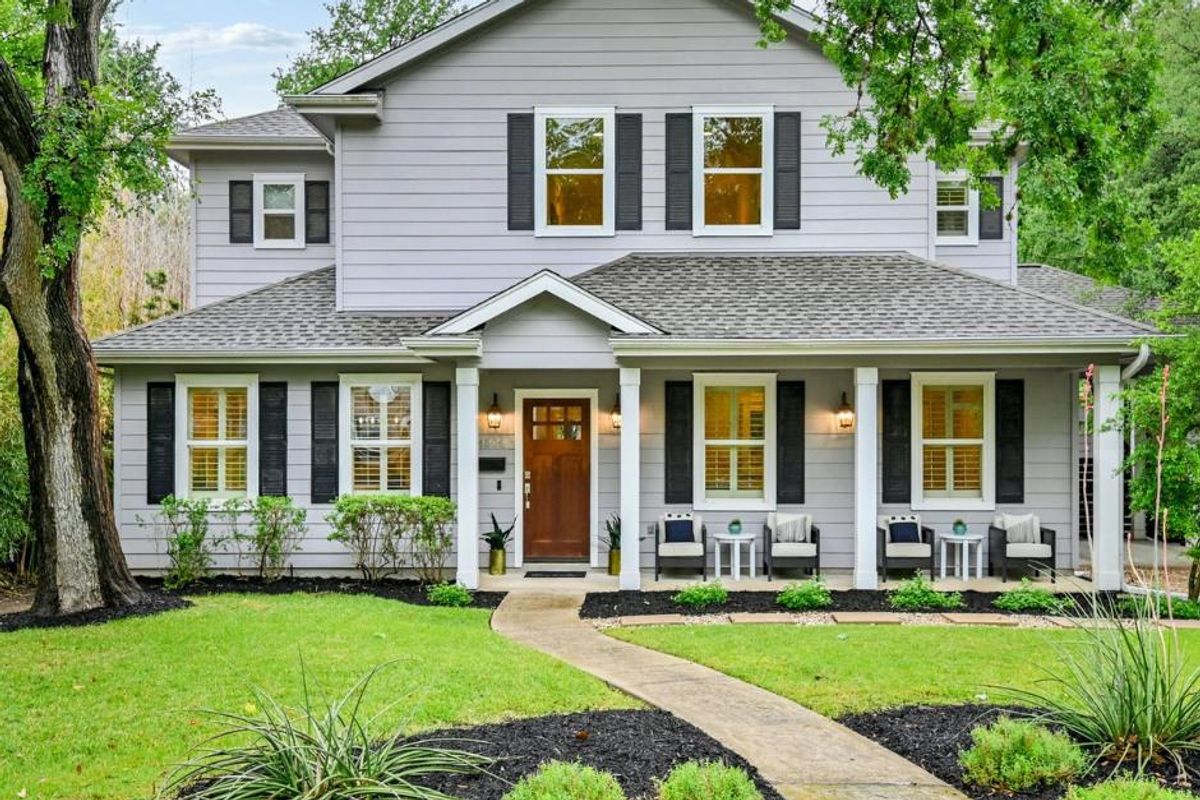 Austin's home sales were on the decline for the second month in a row as the metro's median home price reached an all-time record of $550,000 in April, according to the Austin Board of Realtors' April report.
While home sales were down 6.2% year-over-year, the five-county metro still saw the second-highest number of sales on record.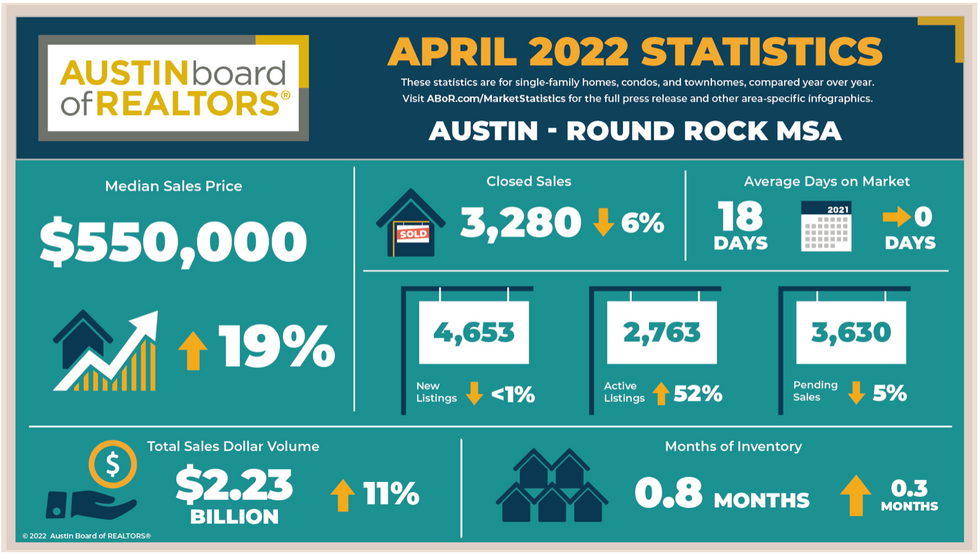 Austin was its year-over-year median home price raise 19%, while sales were down 6% in April 2022. (Austin Board of Realtors)
Here's a look at the numbers behind the month's housing report:
The metro saw 3,280 home sales, 216 short of a record-breaking April 2021
The median home price grew 19.6% year-over-year to $550,0000
Active listings jumped 52.5%, causing inventory to rise from 0.3 months to 0.8 months
The city of Austin has a new all-time median home price record of $640,000
While ABoR president Cord Shiflet said the metro has "far from a healthy number of homes for sale," Austin did see the biggest gain in housing inventory year-over-year since 2017 as the market continues to slowly cool from its pandemic peak.