Get connected with our daily update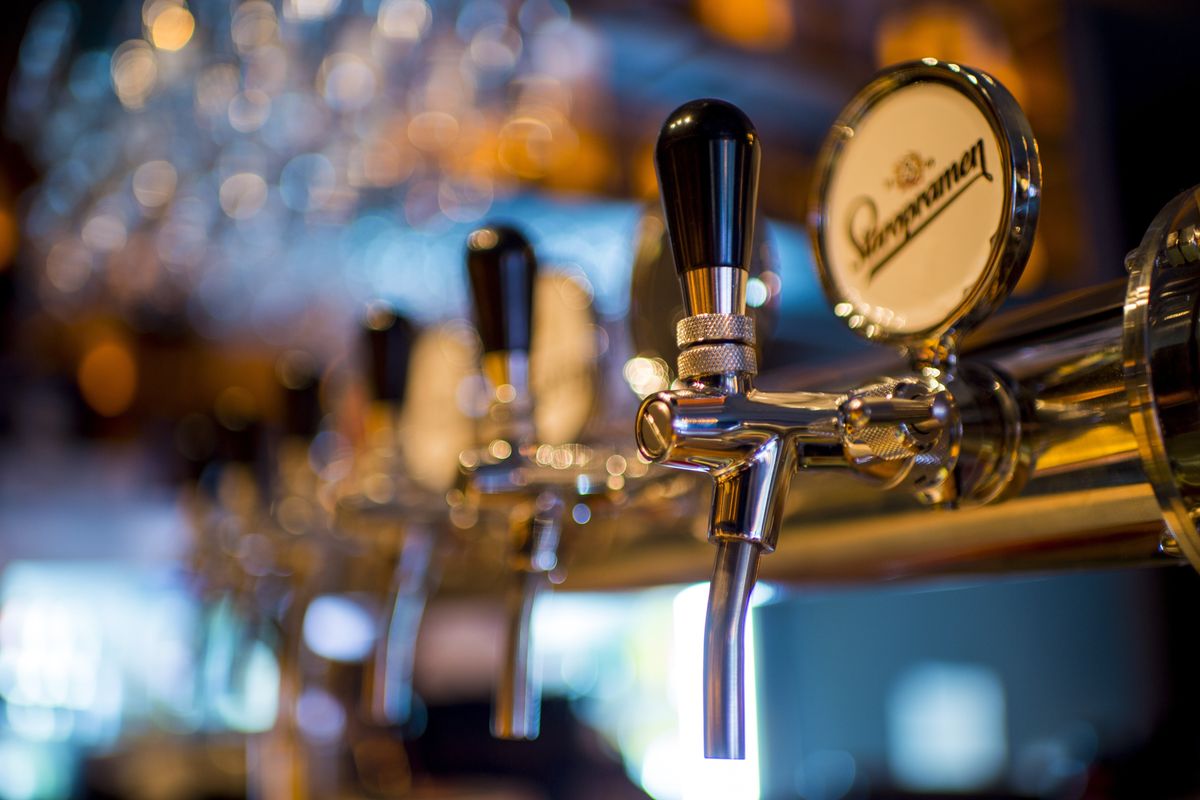 (Pexels)
The Texas Alcoholic Beverage Commission on Wednesday clarified its guidelines after what the agency said was a misunderstanding about whether breweries could reopen their patios, a spokesperson told KXAN.
As a result, some local breweries—including St. Elmo in South Austin—shut down their patios for a second time after a brief period of reopening.
The clarification arrived less than a week after the TABC announced certain retailers could allow outdoor seating, which some local breweries took to include them. The TABC spokesperson told KXAN that the rule change only included those that make less than 51% of their revenue from alcohol sales.
The Texas Craft Brewers Guild tweeted on Thursday that the decision is "just the latest lack of leadership" from the TABC and Texas Gov. Greg Abbott.
A survey conducted by the guild earlier this month found that one-third of Texas craft breweries believe they will have to close permanently in the next few months if shutdown orders do not change. Another third believe they won't last until the end of the year given the current conditions.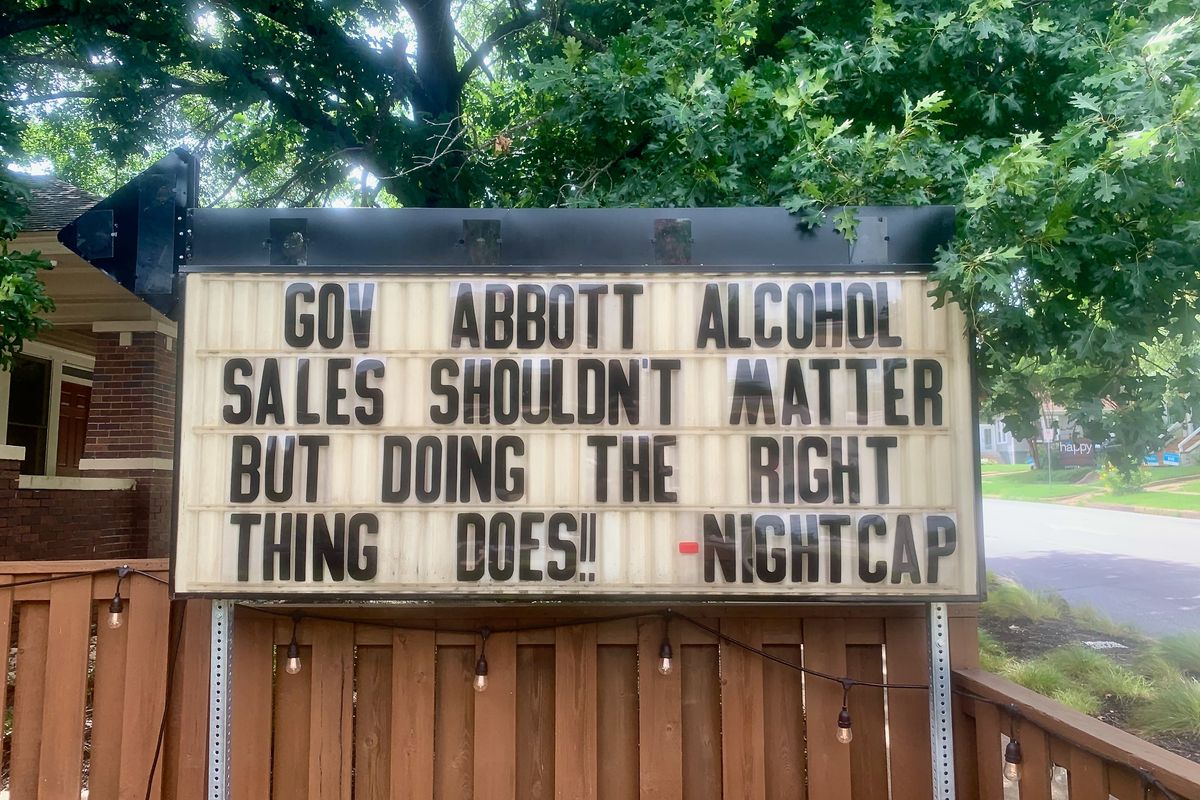 (Christin Rowan)
A spokesman for the Texas Alcoholic Beverage Commission said Wednesday evening that establishments that have permanent kitchen facilities but make more revenue off alcohol than food may not be open for dine-in service, but are allowed to offer to-go alcohol with food orders.
A story posted in this spot earlier quoted Chris Porter, PIO for the TABC, as saying that these businesses—which included hundreds of eateries across Texas, including many in Austin—were supposed to be closed alongside bars that were shuttered by Gov. Greg Abbott's Friday order.
In our original story, Porter said executive orders throughout the pandemic "have defined bars as businesses, regardless of food preparation, which generate more than 51% from alcohol sales. With this latest executive order, those locations are required to remain closed."
Shortly after the story was posted, Porter retracted his statement in an email to Austonia, saying he "mistakenly gave you the wrong information."
He confirmed in his Wednesday evening email that dining establishments with food service that make 51% or more of their revenue off alcohol are still considered bars and must close their dining areas, he said, but may remain open on a to-go only basis.
"Bars which have a permanent kitchen facility cannot allow customers for dine-in service, but may offer alcohol to-go with food orders," Porter said in an email to Austonia late Wednesday.
Abbott's order closed bars but allowed mixed drinks to be sold with to-go food orders from restaurants for the first time in modern Texas history.
A press statement released by the Abbott's office on Friday states that "bars and similar establishments that receive more than 51% of their gross receipts from the sale of alcoholic beverages are required to close at 12:00 PM today," but that, "these businesses may remain open for delivery and take-out, including for alcoholic beverages, as authorized by the Texas Alcoholic Beverage Commission."
On Saturday, the day after the order, the TABC released guidelines covering the new alcohol-to-go allowances.
Welcome to austonia.com, a new local news site for Austin. We're local people producing local stories. 100% free for news, trends, controversies, celebrities. Sign up for daily updates to get our latest stories in your inbox.
As Texas navigates reopening restaurants and bars safely, al fresco spots provide the perfect place for long-quarantined Austin residents. Some of these favorites are open only on the patio, others are allowing customers to eat to-go orders in the space, and a few are full service—the details are subject to change. This is not an all-inclusive list, but here they are, in no particular order:
1. Perla's
Upscale seafood fare is served under striped umbrellas on the tree-lined porch, with dogs allowed and an unfettered view of South Congress foot traffic.
Address: 1400 S. Congress Ave.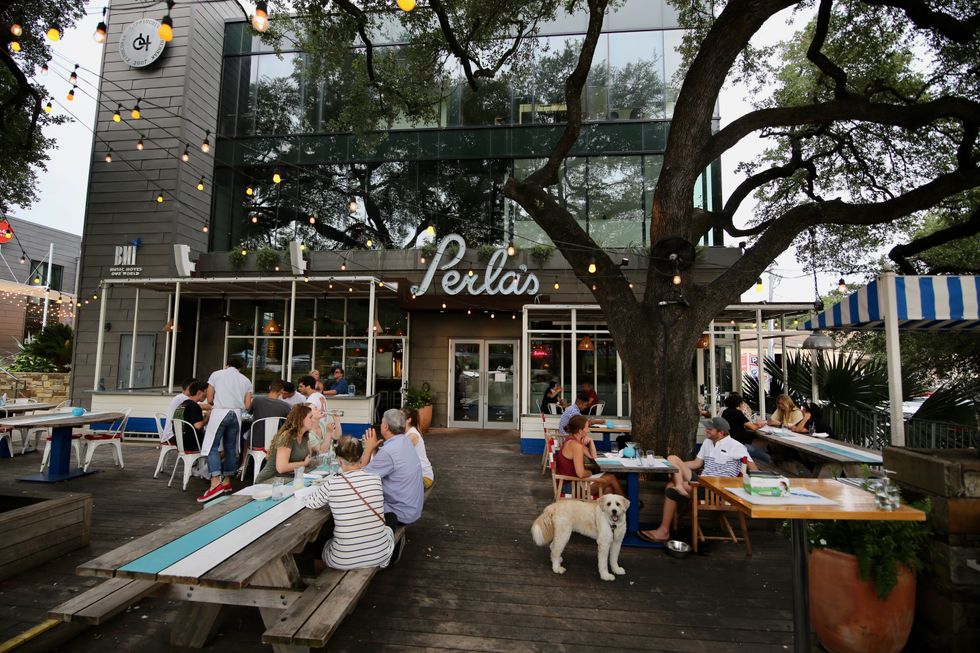 (Charlie L. Harper III)