Get connected with our daily update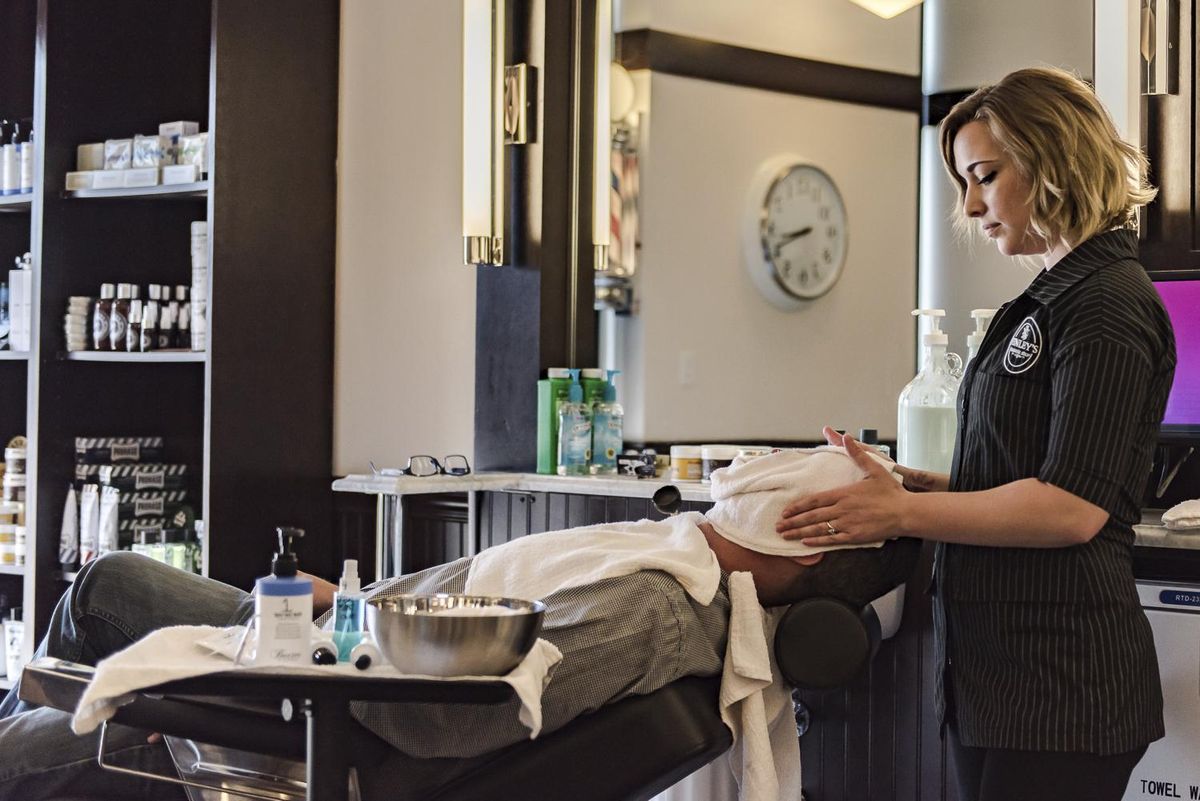 Old Austin may be gone but "the finest hotel in the South" is still offering residents a shave, cut and style from yesteryear.
The Driskill Hotel, 604 Brazos St., will host Finley's Pop-up Barber Shop, featuring old-timey grooming services, from May 19-29 as part of the hotel's initiative to "reimagine" its past historic events.
The hotel previously revived its afternoon tea time and self-guided art tour in its pursuit of celebrating the building's history.
Finley's is meant to emulate The Driskill Barbershop, director of events Ashley Famalette told Austin, the hotel's immensely popular men's barbershop that opened in 1909 but closed shortly after due to changes at the hotel.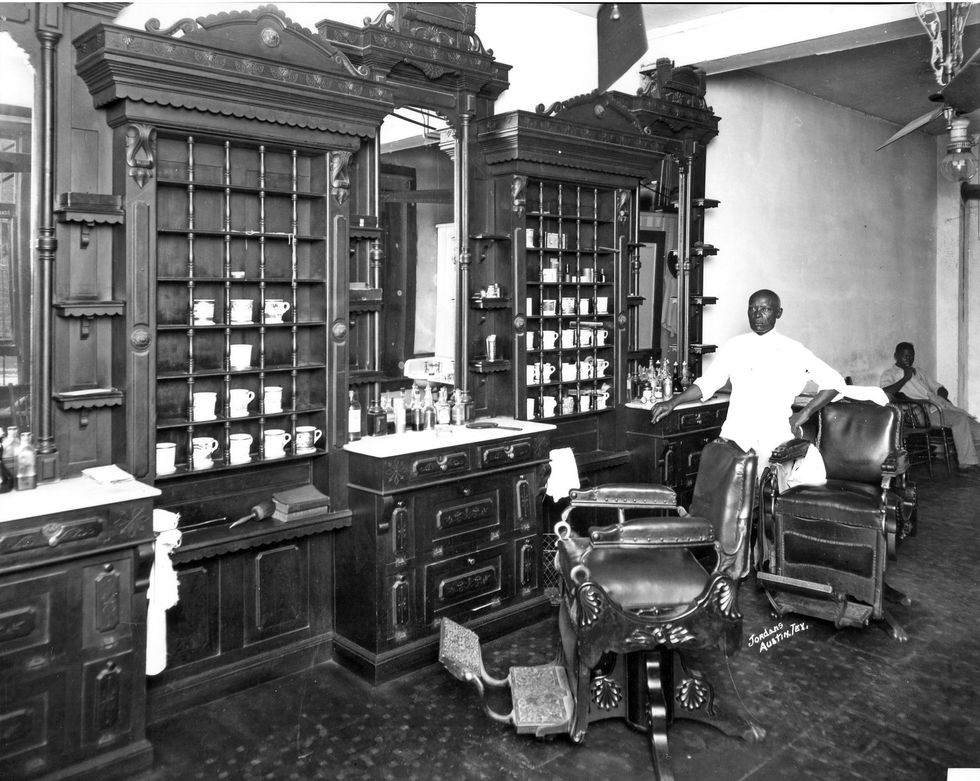 The barbershop opened in 1909 and was extremely popular among businessmen and politicians. (The Driskill)
"Really, The Driskill was the spot to stay if you were coming to Austin for politics or business," Famalette said. "So (The Driskill Barbershop) was very, very popular because of its location in The Driskill."
The concept of Finley's was created by friends Darren Peterson and Scott Finley, who wanted to bring back luxurious vintage grooming.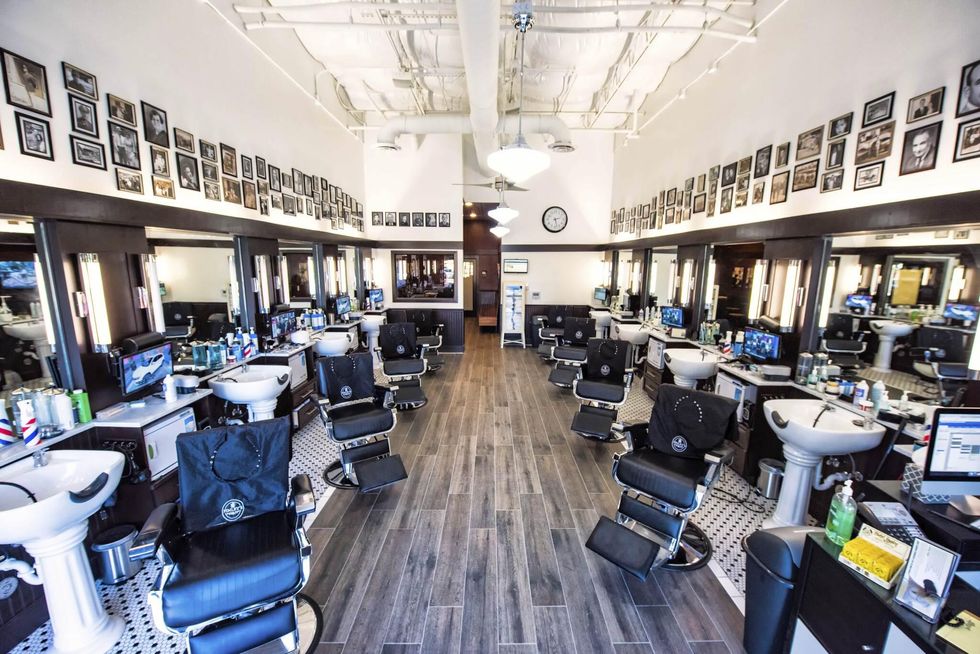 From the hotel's Chisholm Trail Room, Finley's will offer six different services that are geared toward men but welcome all:
The Driskill Haircut, $50, with a hot lather neck trim and shoulder massage.
The Driskill Beard and Mustache Trim, $25
The Driskill Clean Head, $50, with a straight razor, oils and moisterizers.
The Driskill Clean Shave, $60, with cold and hot towels, essential oils and a facial moisterizer.
The Driskill Electric Fade, $60, a skin taper fade cut with all the same treatments as a haircut.
The Driskill Razor Fade, $65, a "military reg" with all the same treatments as a haircut.
Finley's will only be at The Driskill for 10 days but you can visit one of its many locations in Austin, Houston, Dallas or Denver, Colorado.
A fallen conduit at The Northshore apartment complex, 110 San Antonio St., has displaced residents in 439 apartments for the past two weeks.
According to residents who spoke with Austonia, the power lines fell around 6 p.m. on April 28, cutting off power to most units in the building. However, many residents have still been living in their powerless units.
The complex told residents repairs would be finished on Wednesday, after postponing a few times leading up to that, but announced Tuesday that it can't guarantee that power will be restored by the end of the week. Residents in studio apartments are paying at least $2,000 per month, while two bedroom residents are charged upwards of $5,000 per month to live there.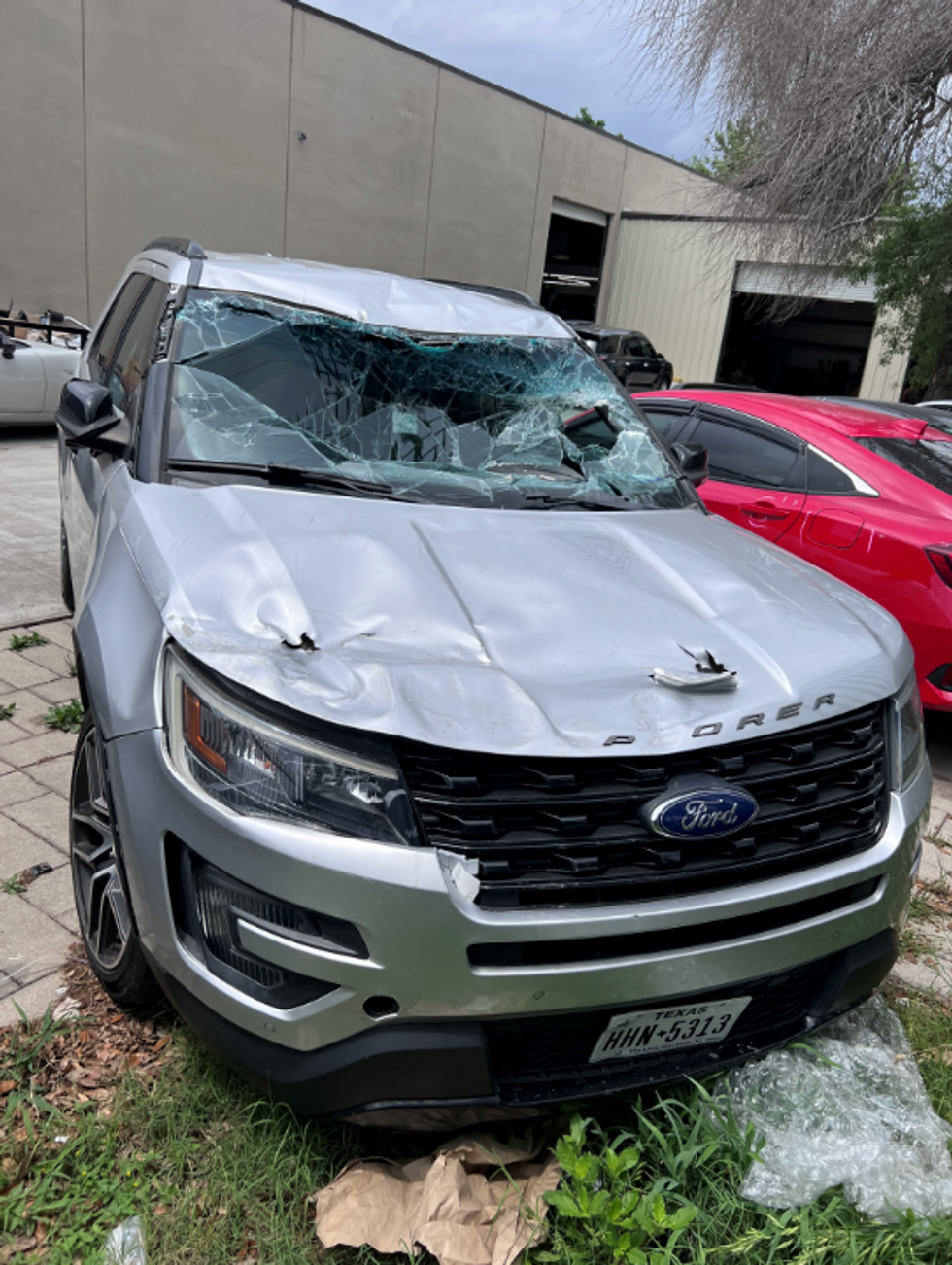 (P.J. Rabice)
P.J. Rabice, who was dining at ATX Cocina with his wife during the incident, was one of the first to find out about the damage. Rabice said they gave his 2016 Ford Explorer to the valet and had just sat down when a loud noise followed by a sudden dust storm rushed through.

A few minutes later, a manager came to tell Rabice the conduit had blocked the garage and shortly found out it fell on his vehicle.
The complex was unable to get his vehicle out of the fallen rubble until Wednesday, May 4. Though he hasn't heard back from insurance companies yet, Rabice expects the car to be a total loss.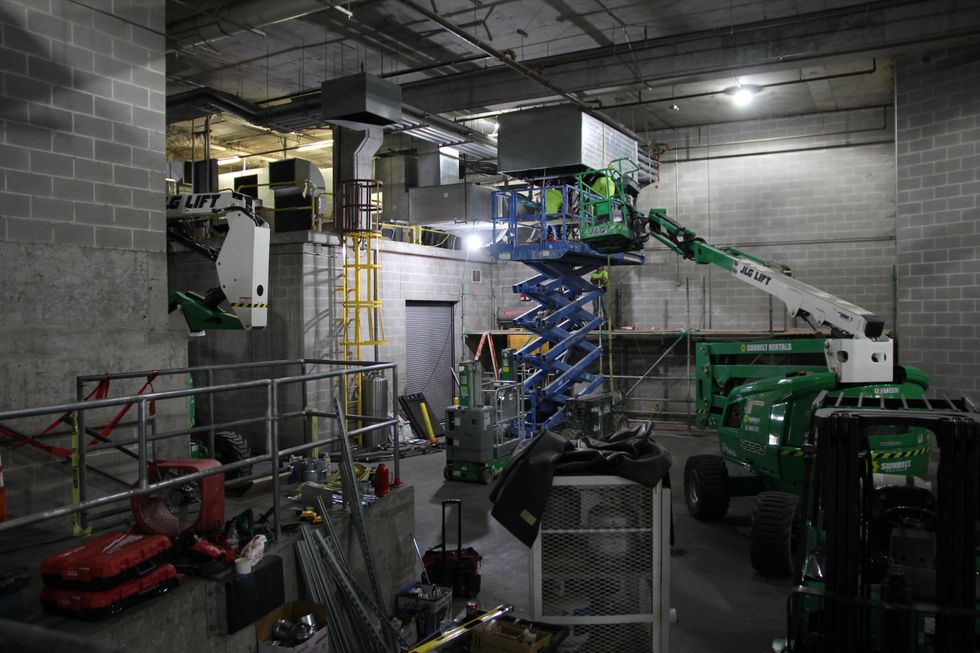 Rabice said the situation "kind of sucks but you move on." For eighth floor resident Chris, who declined to use his last name to protect his privacy, the two-week debacle is starting to wear on his "high spirits."
"The lack of expectation management, the just long duration of this ordeal—it's starting to become tiresome," Chris said. At this point… other accommodations are kind of something I'm thinking about more seriously now."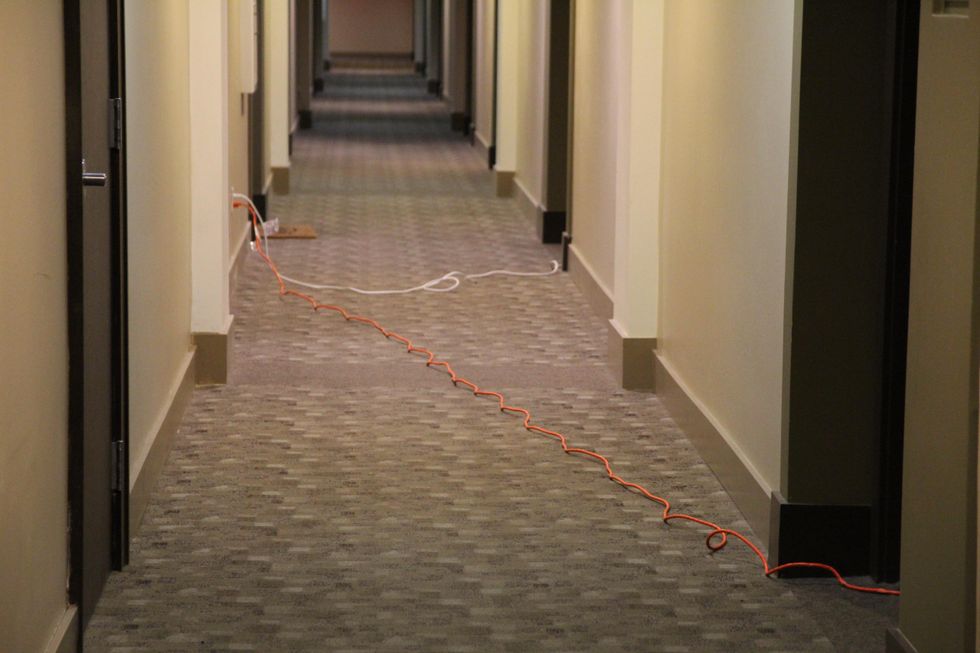 Many of the 38 floors have extension cords running from common areas into their apartments, including Chris. (Laura Figi/Austonia)
Chris has continued to live in his apartment, for the most part, with an extension cord running from the hallway and into his unit that gives him a morsel of electricity. The complex is compensating residents with $375 per day for accommodations but Chris said many people are following his lead by staying home and gathering in common areas at night, where there is AC.
At this point, Chris isn't sure when his home will have power. Chris said when the complex emailed saying they didn't have a timeline anymore, he found that more comforting than empty promises.
"Don't sugarcoat it, like this was a major collapse and if you don't have an ETA at this time, please say that," Chris said. "It seems like we'll be compensated, which is at this point, all I can reasonably expect. I can't really fix the power myself so I'm just keeping on keeping on and hoping that they continue to send us updates."
The complex is emailing residents daily on the state of repairs, telling residents they would extend reimbursement until 48 hours after the repairs have been finished.
"It is not enough simply to say we're so very sorry for this disruption to your life. Please understand we sincerely want the power back on as much as you do," the complex said in an email on Tuesday.

The complex did not immediately provide comment to Austonia.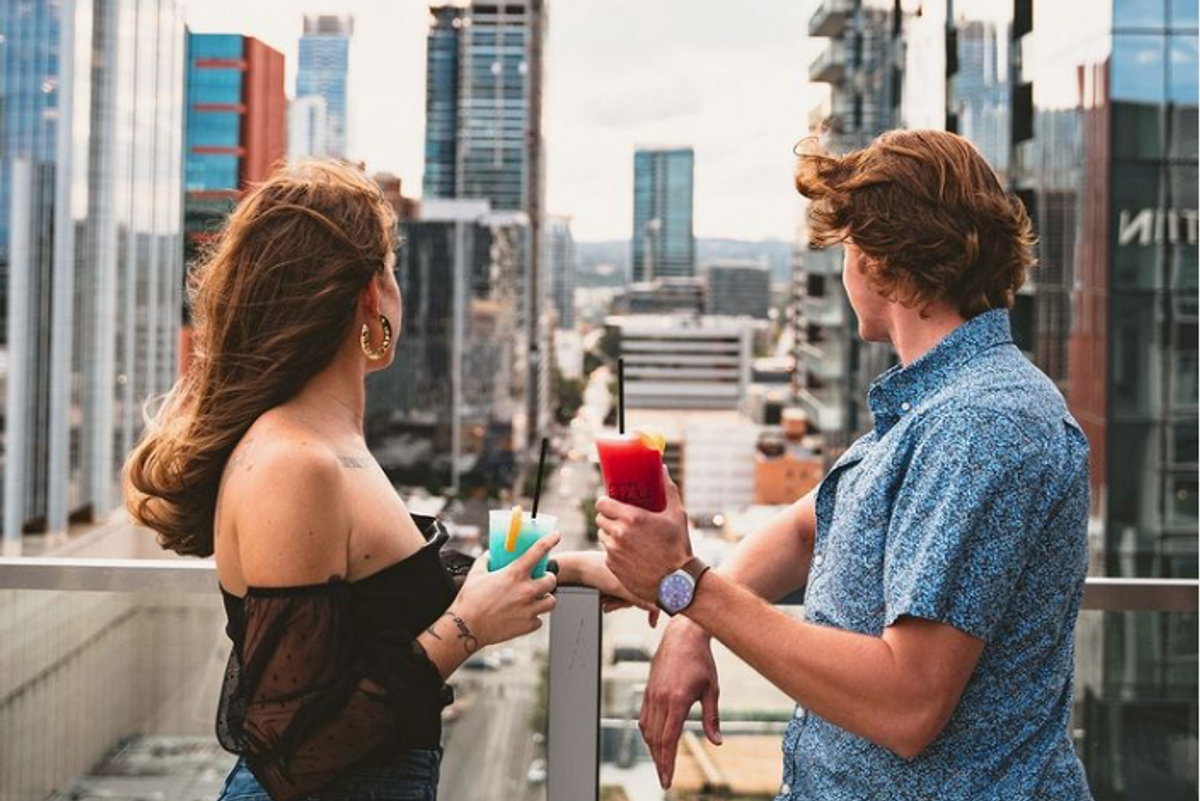 It seems like warm weather is here to stay, meaning it is safe to get excited for summer and it is officially rooftop bar season in Austin.
Whether you're hunting for tiki libations, poolside refreshments, lounge-worthy cabanas, upscale snacks, historical bars, backyard games or views of Austin's ever-growing skyline, there's a rooftop bar for you.
Grab your summer garb and head out for a cocktail at one of these rooftop venues.