Get connected with our daily update
Hate having awkward conversations with your Lyft driver? Soon you won't have to, as self-driving rideshare vehicles are on their way to Austin's streets.
Pittsburgh-based autonomous vehicle company Argo AI LLC is putting robots on the roads by partnering with rideshare company Lyft and Ford Motor Co. to launch robotaxis in two cities in the next year: Austin and Miami.
Passenger rides will start in 2022, with Lyft network safety drivers onboard for the time being. Once the partnership deploys the Ford vehicles, Lyft users will be able to select "self-driving" in the app.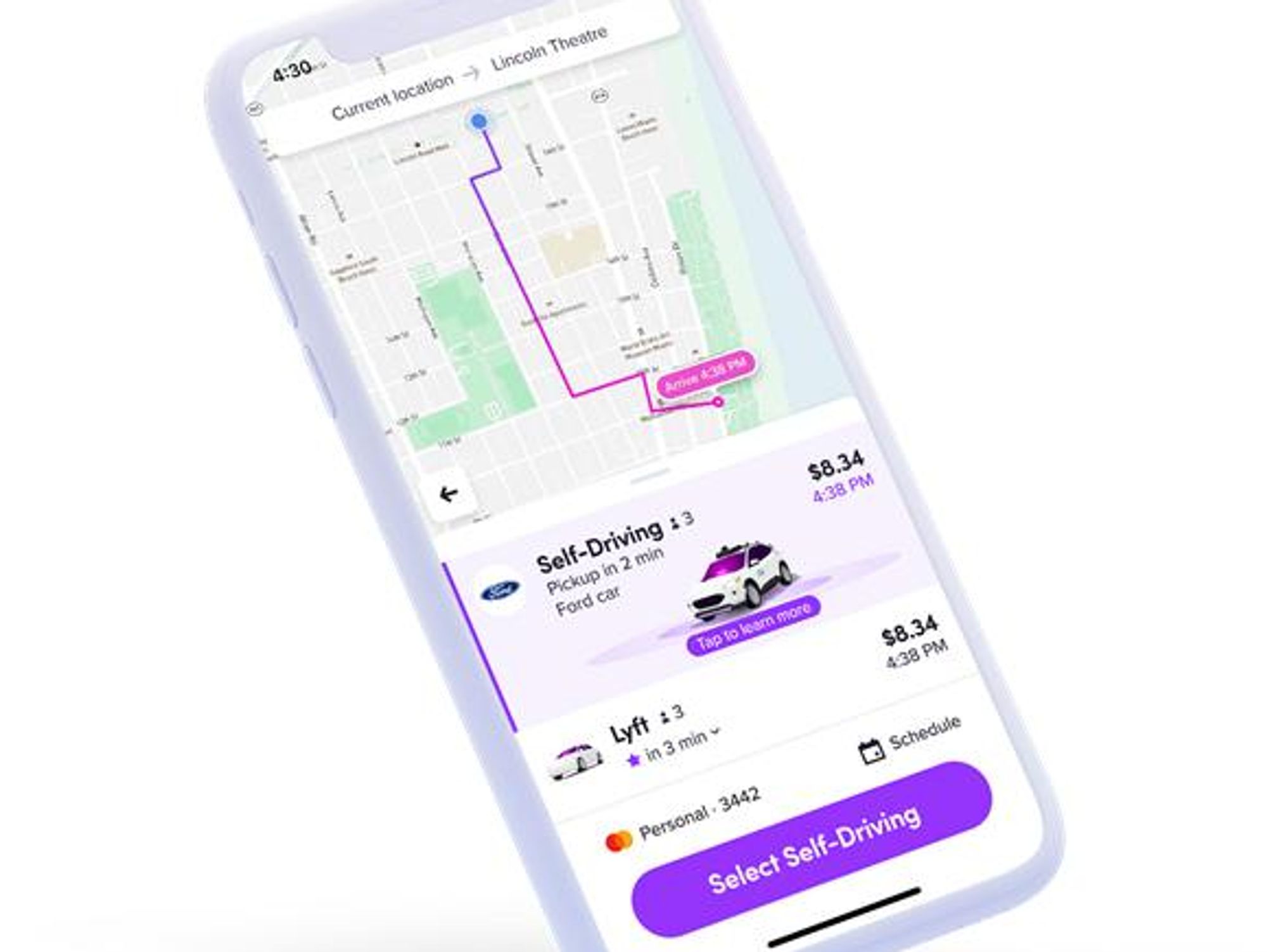 Argo originally announced plans to hit the streets of Austin back in 2019, complete with a command center nearby the airport and 3D mapping of popular areas, but testing the cars was delayed.
The company says it plans to have as many as 1,000 driverless vehicles across multiple markets in the next five years.
"This collaboration marks the first time all the pieces of the autonomous vehicle puzzle have come together this way," Co-founder and CEO of Lyft Logan Green said in a press release. "Each company brings the scale, knowledge and capability in their area of expertise that is necessary to make autonomous ride-hailing a business reality."
According to a press release, Argo AI will use anonymized service and fleet data from Lyft to overcome the challenges faced by other autonomous vehicle companies by focusing on where they can build a sustainable business and validate deployment through localized safety data. Lyft will receive 2.5% common equity of Argo AI as part of the partnership.
This is not the first AI-driven company to come to Austin—back in 2015, Waymo, an Alphabet Inc. subsidiary, made the first robotaxi in Austin a reality before pulling out in 2019.
At the peak of the pandemic, downtown Austin was a sad, desolate place. Now, we're seeing more people return to offices, restaurants and roadways.
Austin's downtown area is expected to rebound better than a lot of other major metros thanks to a shift toward more entertainment spots and away from office space that started more than 15 years ago. Office space occupies 41% of downtown, down from 53% in 2006, according to CoStar, a company that tracks real estate data. It is still the biggest percentage of downtown real estate.
The future of downtowns across the nation is in question as most downtown economies have relied heavily on office space since the 20th century, the New York Times reports. Now, with many companies making a permanent transition to remote or hybrid work, downtowns may just have that much harder of a time bouncing back from the pandemic.
But even with less dedicated downtown office space than other cities, Austin still faces an uphill battle to full recovery given its reliance on the business crowd for foot traffic and revenue at parking garages, restaurants and other businesses.

In the most recent decade, downtown's residential population has more than doubled, making it the second most popular use of space in downtown. It's a good sign for the future, but the Downtown Austin Alliance told the Times it was not enough to save the businesses that shut down for good during the pandemic. With more residential real estate downtown, the area is able to flourish has a neighborhood community that can support itself outside of the Monday through Friday schedule.
Looking ahead, there's still lots to come for downtown and the ever-changing skyline with at least 7 million square feet under construction, including the new Google building and more residential towers. The Downtown Austin Alliance mapped out a road to recovery in April that listed developments such as Waterloo Greenway, Project Connect and South Central Waterfront as reasons to be optimistic of Austin turning the page from the pandemic.
The world's most downloaded app of 2020 could be establishing itself further in Austin.
Three sources told the Austin Business Journal that TikTok, a video-based social media app used mostly by Gen Z and millennials, is eyeing office space in the skyscraper located at 300 Colorado as its construction is completed.
Neither TikTok nor Jones Lang Lasalle Inc., the leasing firm for 300 Colorado, could confirm the move, and nothing has been officially verified. If the company signs the lease, it could take up to 150,000 square feet of space, a source said.
If completed, TikTok would be replacing supposed plans for another social media giant, Facebook, Inc. to lease at 300 Colorado. Austin Business Journal reported that Facebook failed to close on a deal at the property in March.
The high-rise is one of many in the works downtown and is almost complete after nearly two years of construction.
TikTok has already planted roots in the "boomtown," where employees have been reportedly working at a co-working space since 2020 after Donald Trump declared the company a "security threat," stymying its plans to possibly put a major office downtown.
The company currently has 71 open positions in Austin and is reportedly looking at several other locations.
The company, which grew by five times in 2020, would join big-name companies including Tesla, Oracle and Samsung that have settled down in Austin. The city was the top destination for tech migration in 2020, and Telsa CEO Elon Musk has labeled the city as a "Little California" that could eventually rival Silicon Valley.
A proposed 64-story, 802-foot tower is slated to become the second-tallest skyscraper in Austin.
M2 Development Partners, the developers behind the plan, have projected an April 2022 groundbreaking with completion by 2025. The Austin American-Statesman reports the building has a total budget of $504 million and is set to be nestled on a 1.2-acre plot against the trendy Rainey Street District overlooking Lady Bird Lake.
At 802 feet, the tower would be higher than Austin's tallest current building, the Independent, which sits at 685 feet. However, a skyscraper currently under construction at West Sixth and Guadelupe streets is projected to reach 840 feet; the tower, dubbed "6 X Guadelupe," would become the city's tallest.
The 1.1 million square-foot tower will house space for 250 hotel rooms, 170 apartments and 150 condominiums. The mixed-use building will also hold 10,000 square feet of retail space, 30,000 square feet of banquet space, a 550-space parking garage and a rooftop restaurant.
M2's managing principal Timothy Morris told the Statesman that the hotel would be operated by a world-renowned luxury brand. In a news release, the firm stated that several potential equity partners are interested in investing in the tower.
M2 stated that a name will be announced in the coming weeks.