Get connected with our daily update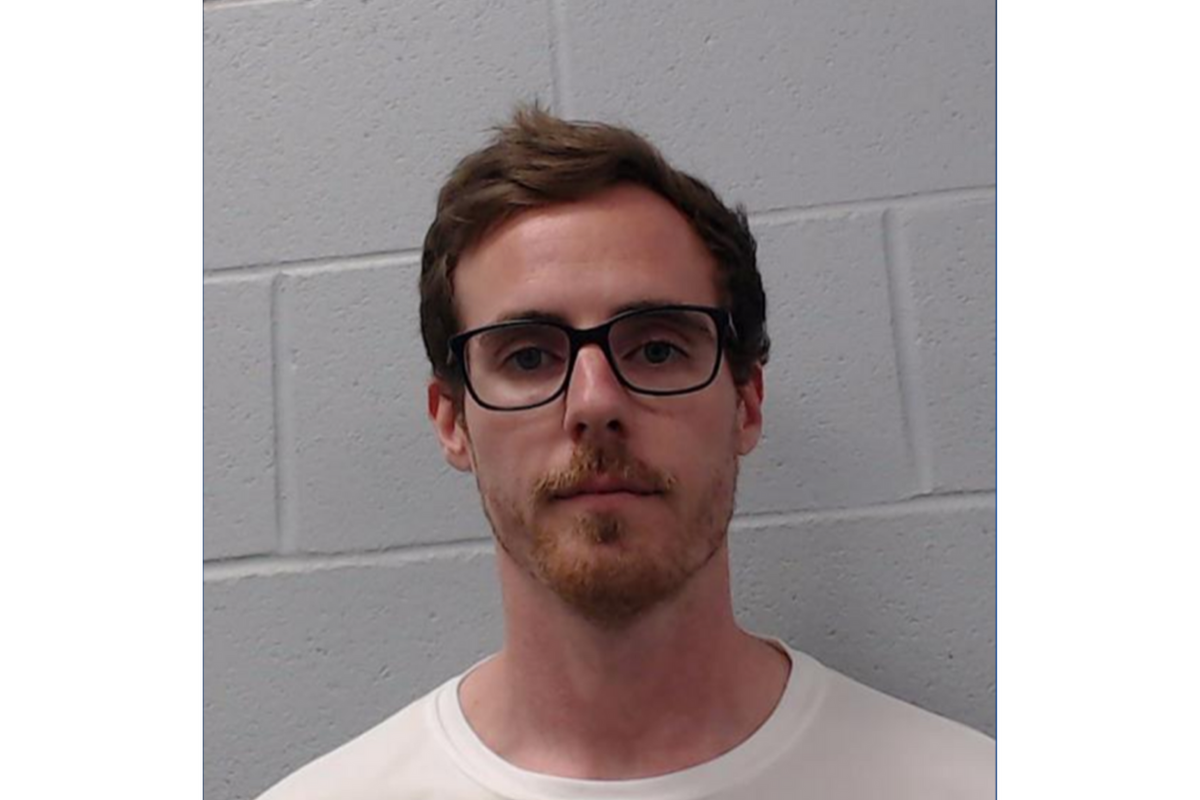 Kevin McLean, a 30-year-old teacher and coach at Dripping Springs Middle School, has been arrested after allegedly communicating inappropriately with a minor.
McLean was taken into custody on seven arrest warrants in a coordinated effort between the Hays County Sheriff's Office, the Austin Police Department and Dripping Springs ISD. The former employee has since resigned and will not return to any DSISD campus.
The sheriff's office said McLean is facing four class A misdemeanor charges and three second-degree felony charges, all of which are related to selling, distributing or displaying harmful material and controlled substances to a minor.
A search warrant for McLean's cell phone found McLean having alleged improper relationships with three 12-to-14-year-old female students. The district said it placed McLean on leave April 27 and sent a note to the middle school community, including contacting the families involved.
The search warrant said that a family member of the suspect first called Austin police after witnessing alleged Snapchat messages between the suspect and the three female students, including one picture in which a student was possibly wearing "very short under-shorts," on April 26. The officer involved later found nine recent messages between the suspect and students, one of which included a picture that was "consistent with mushrooms associated with narcotics use" with plans to meet up.
A parent of one of the students also offered an audio recording in which their daughter describes inappropriate Snapchat messages from the teacher, including a sexually explicit video. McLean also sent a picture that said, "time to get high AF" while offering her his THC vape pen, according to the recording. The student said she'd also seen a sexually explicit video that was sent to a third student.
The district told KXAN it will continue to investigate the situation. According to the district, McLean was hired in August 2020 after passing a background check required for all employees.
"[We] know these types of situations can be concerning," DSISD officials said in a letter to parents. "Please know that it is always our priority and responsibility to provide your students with a safe and professional learning environment."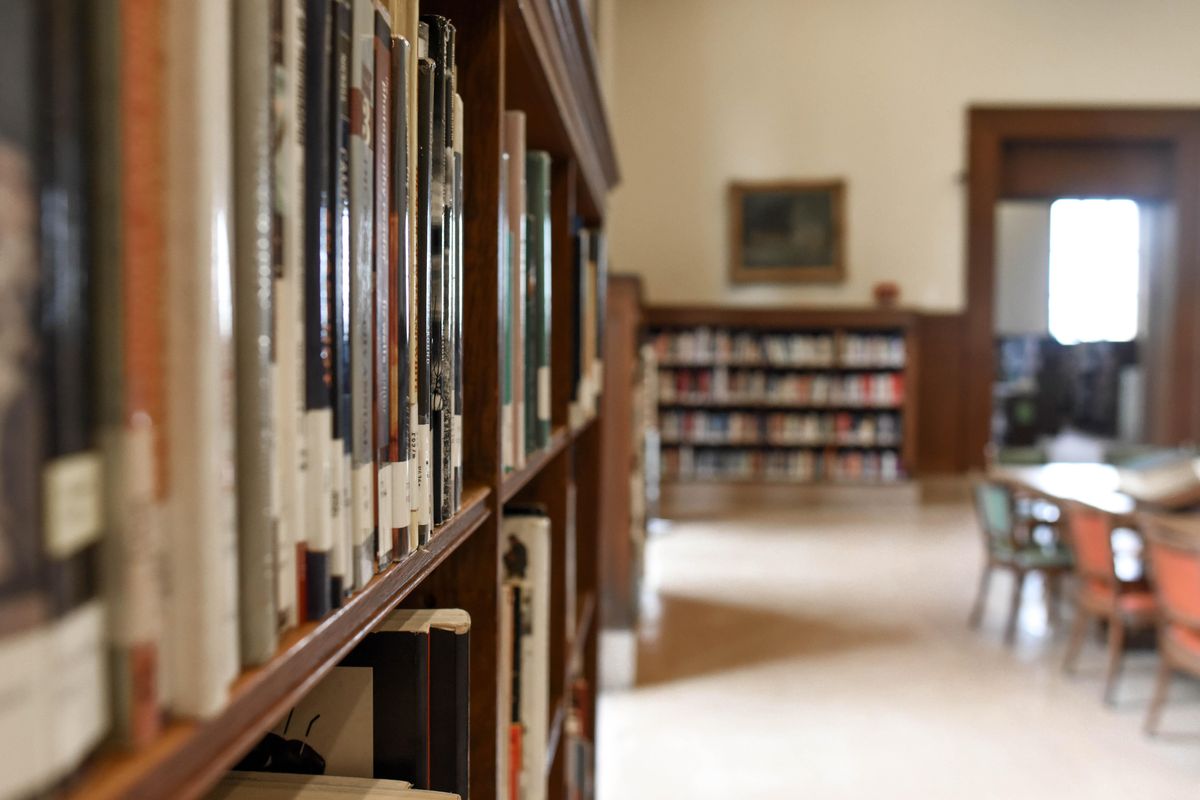 Editor's Note: This story is a first-person account from an Austin ISD teacher who has asked to remain anonymous for fear of potentially losing her job.
Teacher burnout is real. I have worked in Austin ISD for more than 15 years, and I have seen it all.
Teachers are leaving this industry at an alarming rate and people keep asking why? It should all be really obvious. Lack of pay, lack of teachers and lack of respect.
This is why teachers rallied last Thursday for better pay. With 17 years of experience, I make up to $55,000 a year as an elementary school teacher. Some ask why I stay and it comes down to one thing, I love teaching—I am molding the future generations. I have stayed in this district because it hasn't always been this way.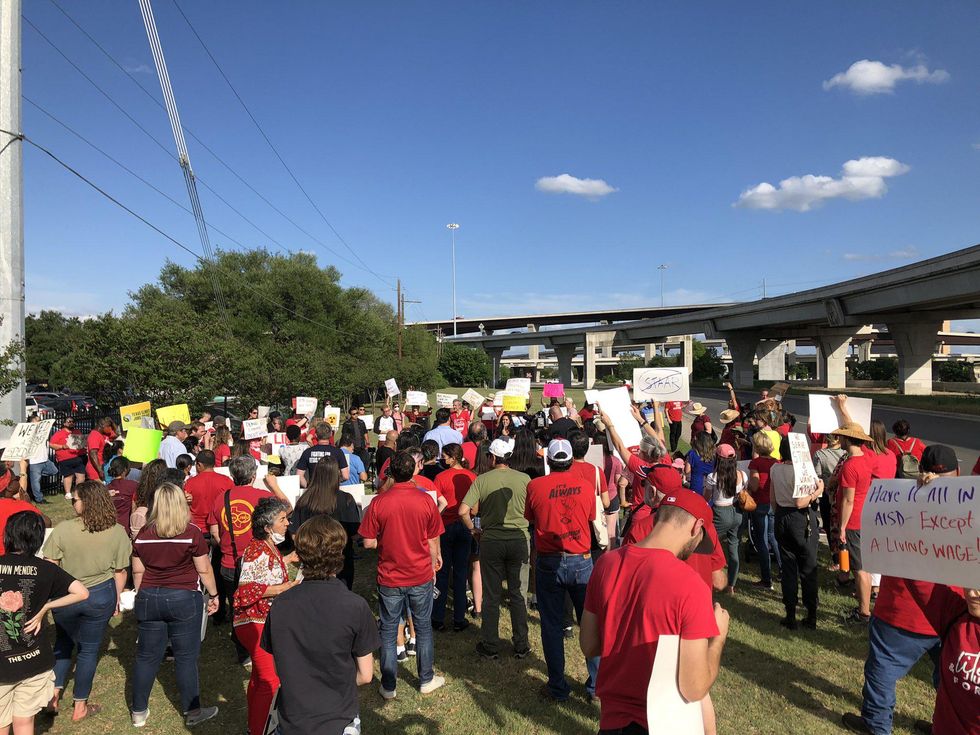 Austin ISD employees and others gathered for higher pay at the district headquarters Thursday. (Education Austin/Twitter)
But one by one, teachers are leaving looking for better opportunities since the pandemic. Because for the past two years, teachers are being asked to do the most they ever have without a pay increase.
When a teacher is out, other teachers are asked to take those students into their classrooms and end up with 30+ students. How is that safe? The State education agency says pre-k through fourth grade should not exceed a class size of 22. But admin is not helping keep classrooms under the regulated class size.
At my school we have a bilingual classroom that was taught for nine weeks with only an English teacher, then they used another teacher that's bilingual to just support. How is admin sitting in their office OK with this?
When test scores are adequate, our school's higher-ups turn a blind eye. They don't show they care for the well-being of teachers or the students.
Additionally, teachers are on their own when it comes to parents, who have been more aggressively vocal since the pandemic. We have parents yelling at teachers, and admin ignoring both parent and teacher.
When my colleagues and I receive text messages after hours in all caps from angry parents, it's up to us to figure out what to do. And it happens in person too, where you can witness parents yelling at teachers directing traffic at morning drop off.
We have students bringing illegal items to school and not being reprimanded. I have seen students bring drugs, bullets and knives in an elementary school. These items are dangerous and could seriously hurt other students, and somehow parents are not informed of this information. There are no preventative measures being taken to make sure there is safety at school.
No one is benefitting from any of this—but getting the worst end of it is the students, and that's who we are supposed to be trying and giving our best to.
Things need to change at AISD and it starts with respect and support of teachers.
Tell me if that is a job you would be willing to stay at for the pay we make.
Austonia reached out to an Austin ISD spokesperson for comment, receiving this response:
"I can understand a teacher would want to write this anonymously given the culture of reprisal that used to exist here. Now, however, we're all about fixing problems, not covering them up... What is being described here is a campus with a messed-up culture, and there are a lot of people here where I work who would want to work with the campus administrators to get this fixed."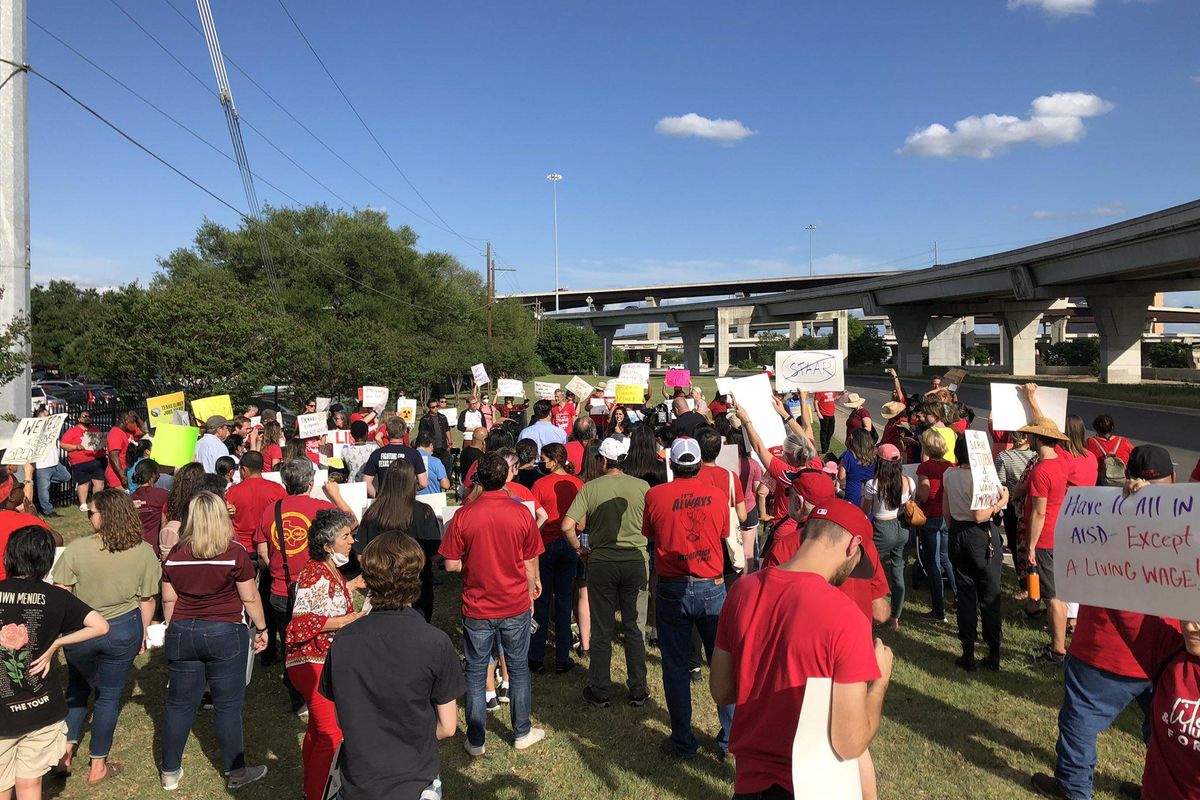 A day after Austin ISD teachers rallied for higher pay, over 1,000 employees say they haven't received their Friday paycheck.
The district said that a "pay glitch" has kept 1,320 employees from receiving their pay. AISD said there would be an update on any progress as it works to fix the issue with a bank.
The district's finances have garnered attention in the past few weeks as it works to balance out a tighter budget while meeting teachers' demands for better compensation. On Thursday, the AISD employees' union Education Austin rallied for higher pay for all school staff at an "At What Cost" protest outside of the district's headquarters.
Austin ISD announced April 7 that it would cut 632 jobs while giving a pay increase to its remaining employees next year. At the time, the district estimated a 2022-23 budget of around $1.048 billion and expected to spend $768 million in property taxes to a state fund for "property-poor" districts in the next school year.
But amid a citywide increase in tax appraisal values, the district announced April 21 that its new bill would be $855 million.
Austin ISD said it would update on the pay glitch by noon Friday but has not since released new information.