Get connected with our daily update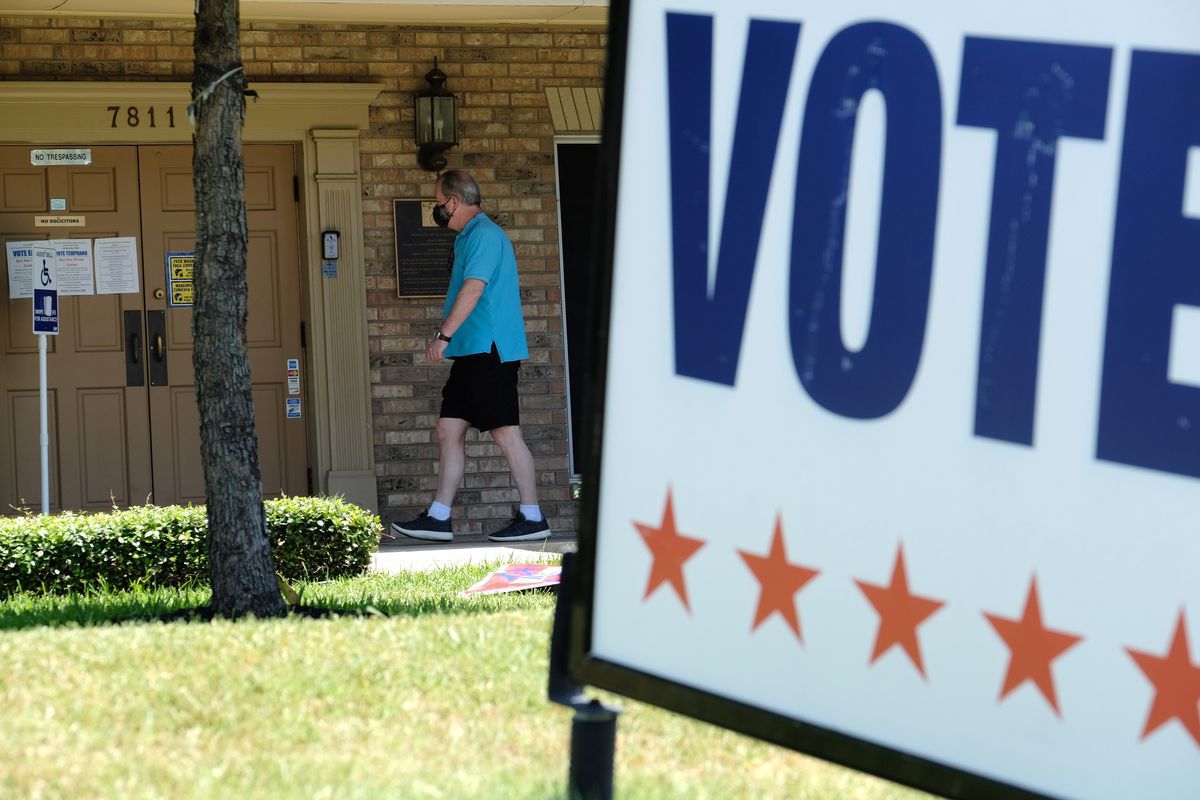 Election Day is here, in which District 4 residents will decide who will represent them on city council.
Making up part of northeast Austin, District 4 has been represented by Council Member Greg Casar since 2014. As he makes a bid for U.S. Congress in District 35, a Special Election is being held for who will take his seat on council. Seven candidates are running for this position.
Know before you go
On Election Day, the polls are open 7 a.m. to 7 p.m. There are seven polling locations for this election:
Only members in this district vote in this election. To know what council district you reside in, click here.

The registration to vote in this election has passed, to check if you are registered, click here.
Don't forget a valid photo ID to present at the polls.
Candidates on the ballot
There are seven candidates running for this position from all walks of life in Austin. Here's a little about them.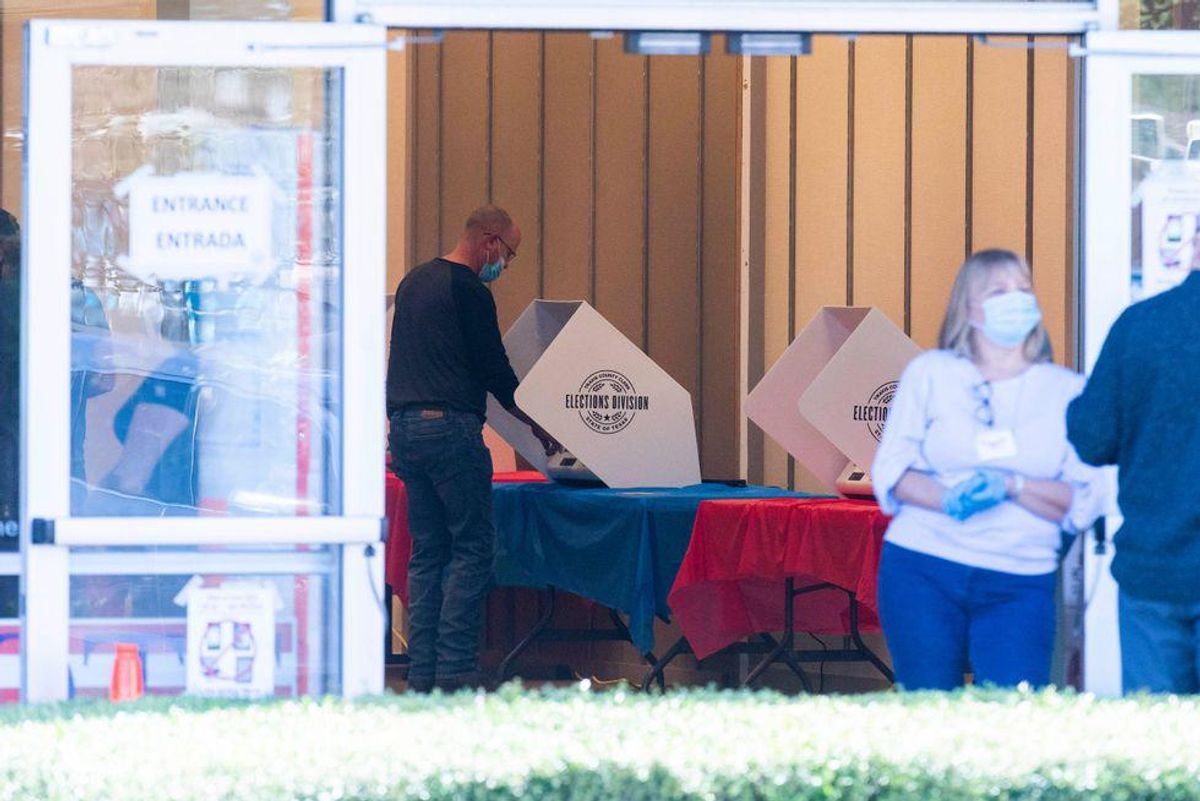 It's Election Day, meaning it's the last day to head to the polls to vote on two propositions in Austin—including the contentious Prop A, which would add more police officers to the Austin Police Department—and eight state constitutional amendments.
There's been a low-voter turnout so far this election, with only 11.84% of registered voters casting an early vote, according to the Travis County Clerk.
Here's everything you need to know before heading to the polls today.
Check Austonia.com tonight for election results.
When and where
Polling locations will be open today from 7 a.m. to 7 p.m. Residents can ensure they are registered before heading to the polls here. You'll need an acceptable form of photo identification when voting.
Find a polling location near you:
Races to watch
To view a personalized sample ballot, click here.
Proposition A
The more controversial, Proposition A, if approved, would establish new minimum standards for the Austin Police Department. By adding a new chapter to the department's established standards, the proposition would require the department to employ at least two sworn officers for every 1,000 residents of the city and would create other standards related to staffing, training and recruiting. Implementing the proposition could cost between $271.5 and nearly $600 million over five years, according to estimates reported by city staff.
Proponents say the measure will bolster APD, which currently faces a staffing shortage, and make Austin safer after the city has seen a high murder count this year. Opponents say it costs too much and ties the hands of city officials who will be forced to cut other city services to meet the new requirements. Beyond the financial implications, some opponents also disagree that more officers will necessarily make the city safer as its a national problem and the murder rate isn't unusual.
Read more about those who are in support of it here. And read about those against it here.
Proposition B
Proposition B asks voters to allow City Council to "convey or lease" 9 acres of parkland along Lakeshore Boulevard, which is currently being used as a maintenance facility, in exchange for at least 48 acres of new waterfront property and the "cost or construction" of a new maintenance facility on other city-owned land. Proponents say the measure will add greatly to Austin's parkland resources and allow for construction of a new maintenance facility. While the ballot language of the proposition is not specific, it's been reported that tech giant Oracle is the likely partner in this deal and that the parkland of interest to be acquired is adjacent to John Treviño Jr. Metropolitan Park in southeast Austin.
State items
Voters will also be asked to approve or reject eight amendments to the Texas Constitution.
Texas Proposition 1, the Authorize Charitable Raffles at Rodeo Venues Amendment, would allow professional association-sanctioned rodeos to hold raffles at their events.
Texas Proposition 2, the Authorize Counties to Issue Infrastructure Bonds in Blighted Areas Amendment, would allow counties to issue bonds for infrastructure within certain limits.
Texas Proposition 3, the Prohibition on Limiting Religious Services or Organizations Amendment, would prohibit state or local governments from prohibiting or limiting religious services.
Texas Proposition 4, the Changes to Eligibility for Certain Judicial Offices Amendment, would increase restrictions on who is eligible to run for a justice of the supreme court, a judge of the court of criminal appeals, a justice of a court of appeals, and a district judge.
Texas Proposition 5, the State Commission on Judicial Conduct Authority Over Candidates for Judicial Office Amendment, would allow complaints against judicial candidates to be accepted and acted upon.
Texas Proposition 6, the Right to Designated Essential Caregiver Amendment, would guarantee that residents of certain types of group facilities have the right to in-person visits from essential caregivers.
Texas Proposition 7, the Homestead Tax Limit for Surviving Spouses of Disabled Individuals Amendment, would bring the state constitution in line with existing state law which already provides for this exemption.
Texas Proposition 8, the Homestead Tax Exemption for Surviving Spouses of Military Fatally Injured in the Line of Duty Amendment, would expand the homestead tax exemption that covers surviving spouses of those killed in military service to include those killed in ways other than combat, such as in training exercises.