Get connected with our daily update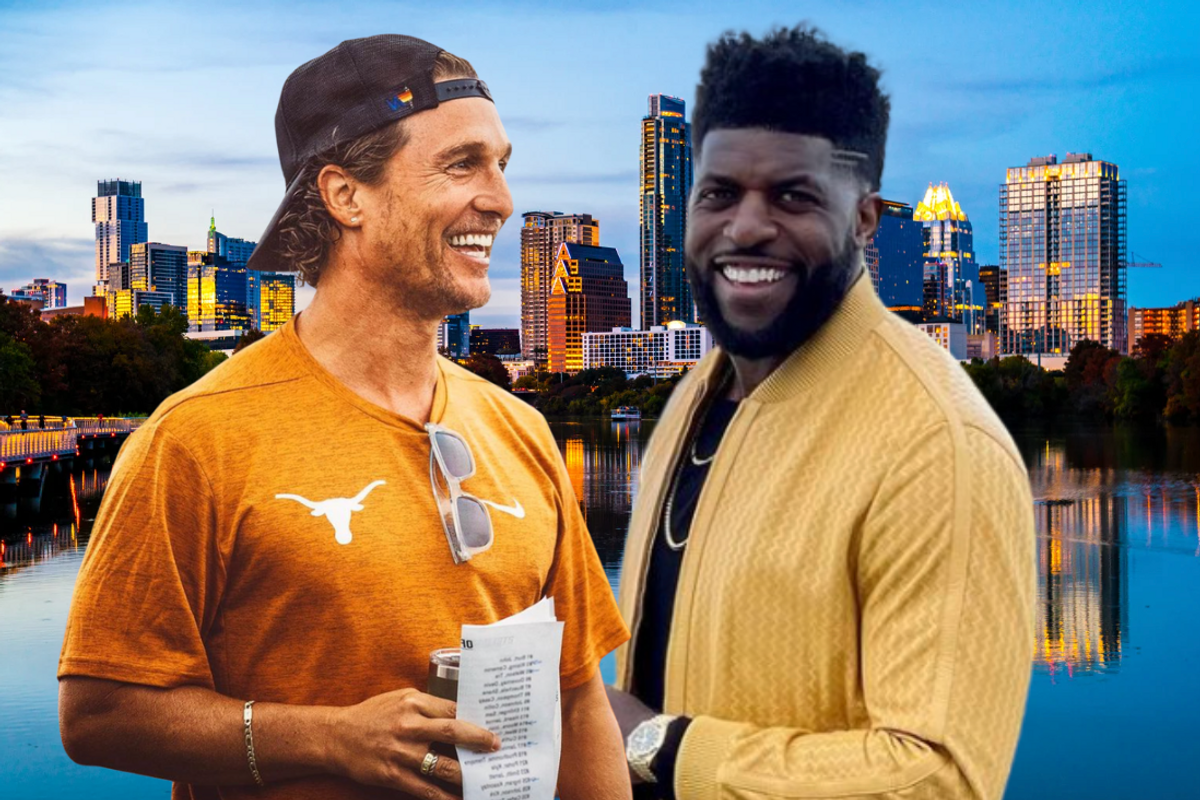 Two of Austin's biggest celebrities are joining forces for a Q&A session open to the public.
Minister of Culture Matthew McConaughey and former Longhorn Emmanuel Acho will meet at LBJ Auditorium, 2313 Red River St., on May 22 at 2 p.m.
The author behind New York Times bestselling book "Uncomfortable Conversations with a Black Man," Acho will be there to celebrate the recent release of his new book, "Illogical: Saying Yes to a Life Without Limits."
Acho had McConaughey on his Youtube series of the same name in June 2020.
"Two of your favorite Texans in person and OPEN TO THE PUBLIC. It doesn't happen often and may not happen again, so bring your questions, bring a friend, and prepare to be inspired and entertained," Acho said on social media.

The event is organized in partnership with BookPeople and the Moody College of Communication. Tickets are available for $45.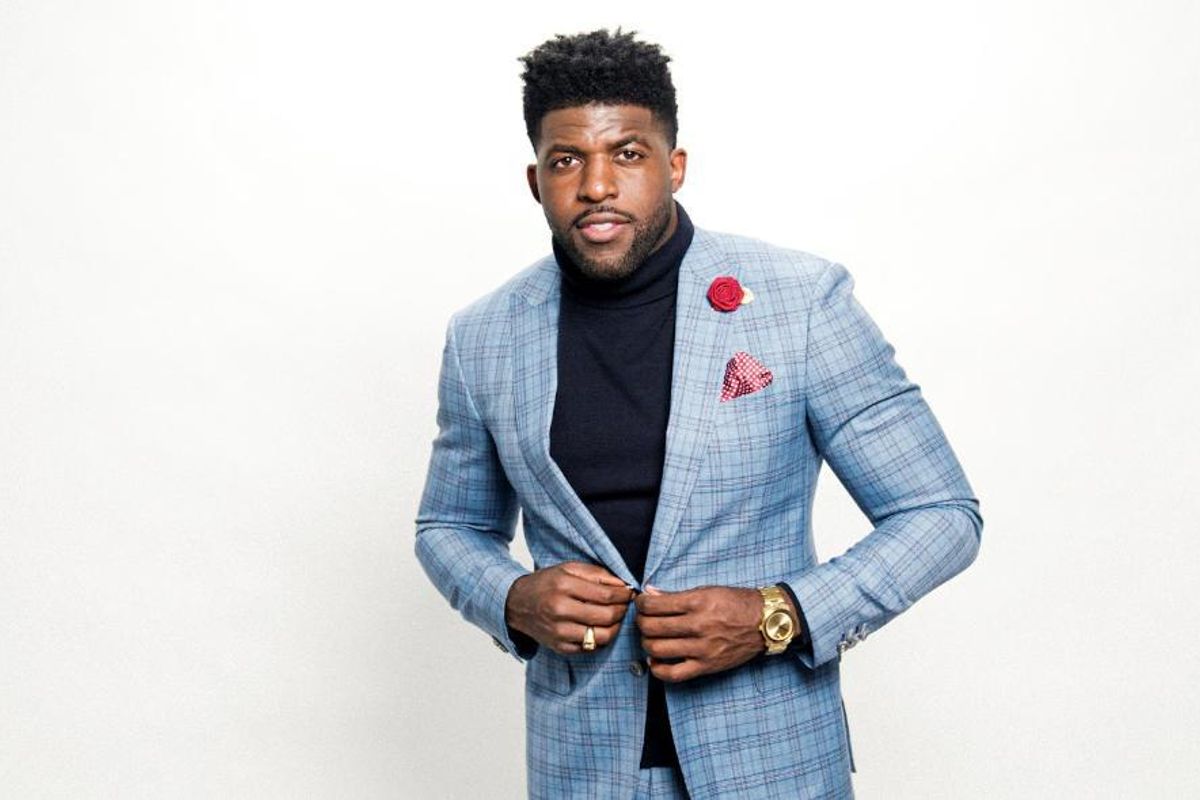 (The Bachelor/Twitter)
UT graduate and former NFL linebacker Emmanuel Acho has "accepted the rose" and will host "The Bachelor" franchise's latest special.
Although there's been no word on whether or not he will replace longtime host Chris Harrison for upcoming Bachelor seasons, Acho will be the interim host for "The Bachelor: After the Final Rose" episode.
In the special, Acho will interview Bachelor Matt James and his final three, Rachael Kirkconnell, Michelle Young and Bri Springs. The episode is meant to be a tell-all about the season's drama and will air after the audience knows who gets the ring and who goes home.
Before the Bachelor, Acho made a name for himself at UT, making first-team All-Big 12 linebacker and leading the team in tackles his senior year. Acho went on to play for both the Cleveland Browns and Philadelphia Eagles before joining the sports analyst world in 2016, where he currently works for Fox Sports.
Perhaps most importantly, Acho became a social justice activist who started a social media series that later turned into a book addressing racism titled "Uncomfortable Conversations with a Black Man" in 2020. The book sold 18,000 copies in one day and is meant to confront racial ignorance in America today.
If kept on, Acho hosting could be a meaningful step toward change in a Bachelor franchise riddled with controversy. Most recently, host Chris Harrison made news after appearing to defend contestant Rachael Kirkconnell's participation in an antebellum South-themed fraternity party. In an interview on "Extra" with former Bachelorette Rachael Lindsay, Harrison commented on the "woke police" and how different racial issues were in 2018 versus today.
Kirkconnell eventually apologized after it was discovered that she also liked Confederate flag-related posts, but the controversy still remains. The incident seems to be the final straw for many fans who have long noticed racial insensitivity in the Bachelor franchise.
This December, Harrison further spurred on Bachelor exit rumors after he said he would be moving to Austin, but no confirmation has been made.
Whether an activist for racial injustice such as Acho remains the host or has just stepped in for the moment is yet to be seen. The tell-all will air March 15 after the season's finale.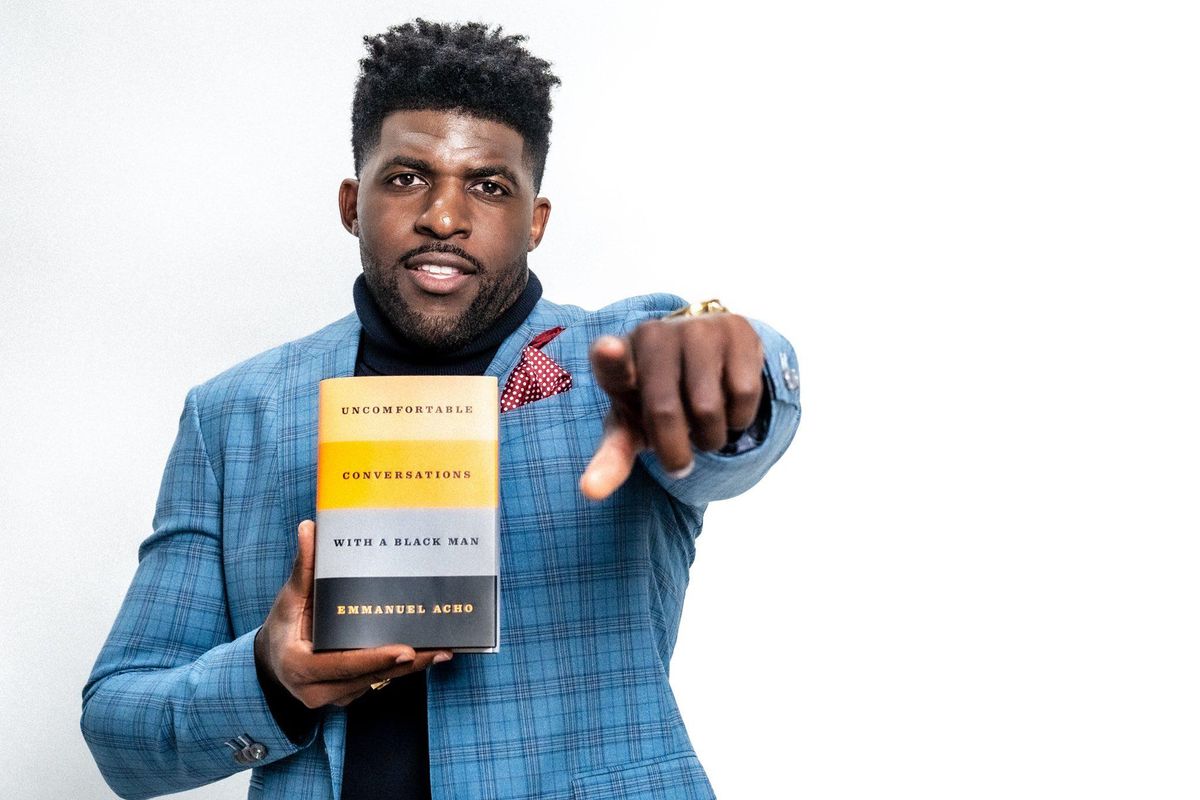 (Emmanuel Acho/Twitter)
Former University of Texas linebacker Emmanuel Acho was named "Biggest Media Acquisition of the Year" this week by The Big Lead, a national sports blog. The award came after Acho was recruited by Fox Sports as co-host for the show "Speak for Yourself."
Humbled to be named the biggest media acquisition of the year, & shoutout to @FOXSports for acquiring me. Fortune… https://t.co/nS9OlqBLSa

— Emmanuel Acho (@Emmanuel Acho) 1607373202.0
As a 6-foot-1, 238-pound outside linebacker, Acho played for UT for four years before graduating with a degree in sports management. Now 30, he also spent three seasons in the National Football League, playing for Cleveland in 2012 and Philadelphia in 2013-2014. In 2016, he began working as a sports analyst for the Longhorn Network.

Emmanuel Acho's fame has grown with the publication of "Uncomfortable Conversations With a Black Man," based on a series of YouTube videos in which he addressed racial issues in America. His book sold 18,000 copies on the first day it became available.
The Big Lead likened Acho not to the next Cris Collinsworth, but the next Oprah, saying Acho was out to make his own path in the world.
"His career will not follow an existing trajectory. It will stake his own path," The Big Lead wrote. "Whether that morphs into a Michael Strahan-like Swiss army knife role or the accumulation of, like, six different jobs, no one knows. It's not too early, though, to know it was a savvy move (by Fox) to bring him under the tent."