Get connected with our daily update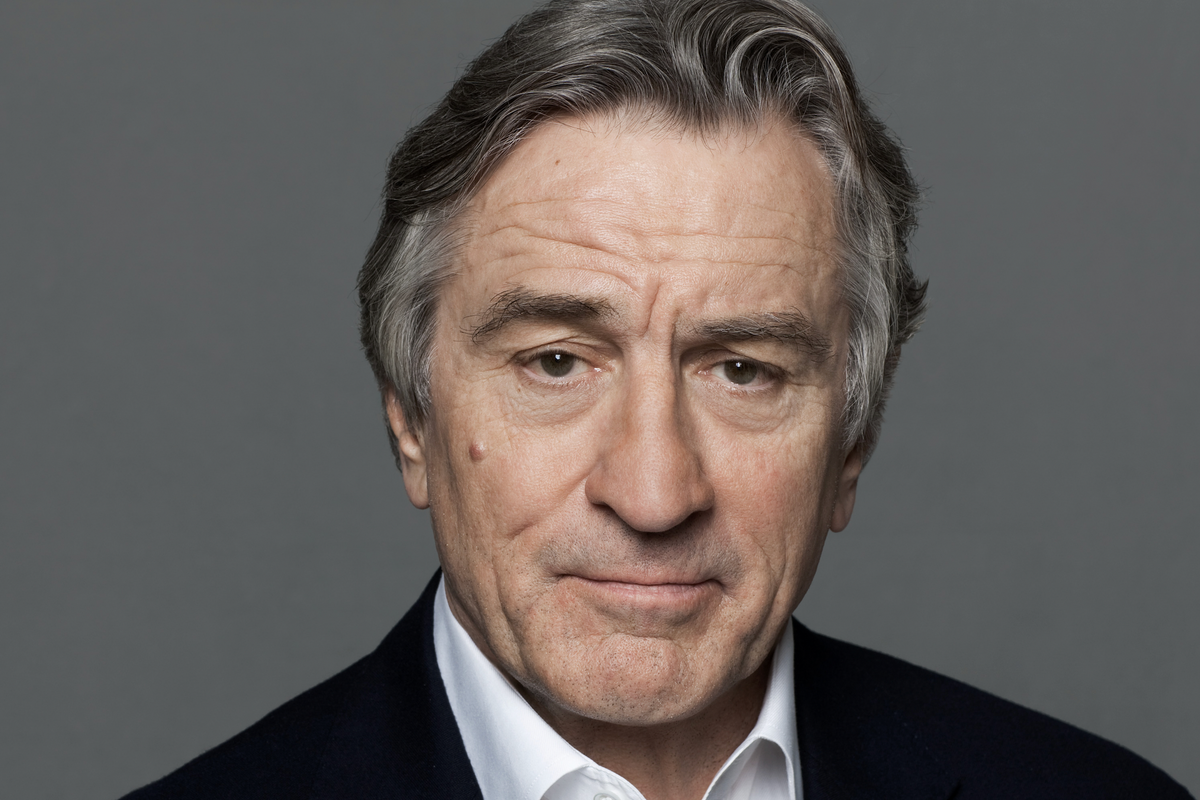 The University of Texas' Harry Ransom Center is commemorating its 65th anniversary with a star-studded gala celebrating film history and an appearance from longtime actor Robert De Niro.
The "A Celebration of Film" gala will celebrate filmmaking, film history and the creation of a new endowment called the De Niro Curator Film at the AT&T Hotel and Conference Center, located at 1900 University Ave, on Sept. 24.
Harry Ransom Center Director Stephen Enniss said the endowment will go toward ongoing efforts to preserve film history, expand film collection and "inspire the next generation of filmmakers."
"I strongly believe in and support what the Harry Ransom Center does to open the creative process of filmmaking to students and the community," De Niro said. "The Center has done a remarkable job curating a breadth of collections underscoring the history of the art form and the business."


The actor is famous for starring in classic films like "The Godfather" in 1972, "Taxi Driver" in 1976, "Raging Bull" in 1980, and "Goodfellas" in 1990.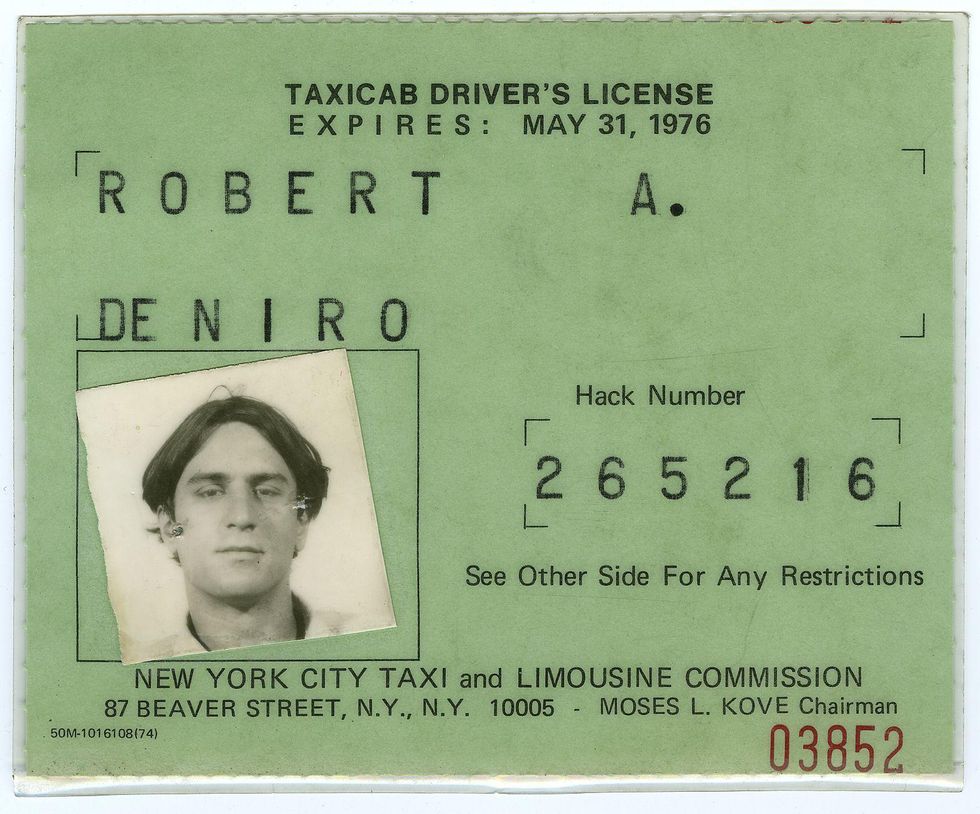 The Ransom Center's archive collects and tells the stories of directors, writers, producers and actors from the silent era, the Golden Age of Hollywood and the age of blockbusters. De Niro donated his own archive in 2006, alongside additional materials through the present era.
The Robert De Niro Papers include multiple movie-making aspects—scripts, production records, costumes, props and video from the late 20th and early 21st century.
More information about the gala
will be released in the coming months.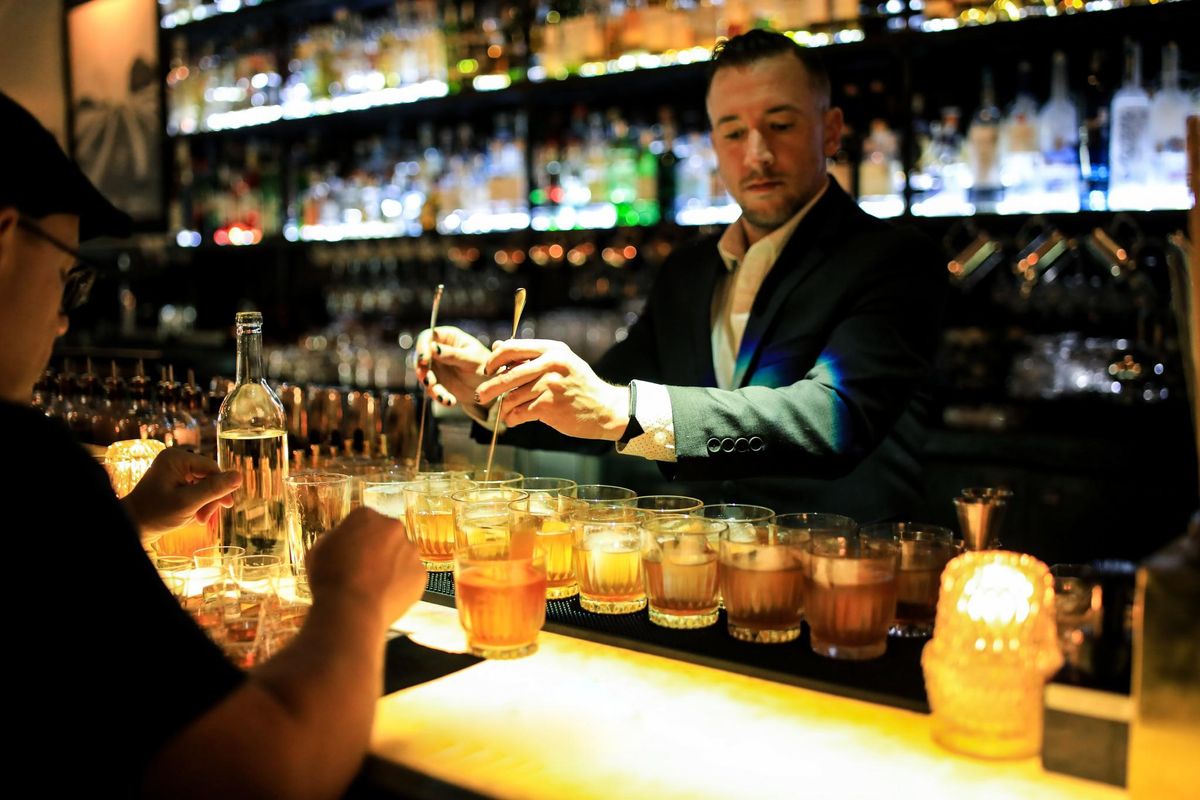 Nightlife is back and better than ever as Austin emerges as an "18-hour city."
Austin's tourist and hospitality sectors have seen a surge in revenue showing a complete picture of pandemic recovery, according to the Downtown Austin Alliance's State of Downtown Report, which was released earlier this month.
For 18 hours straight, Austinites are enjoying what the city has to offer, only dropping off between 3 a.m. and 8 a.m.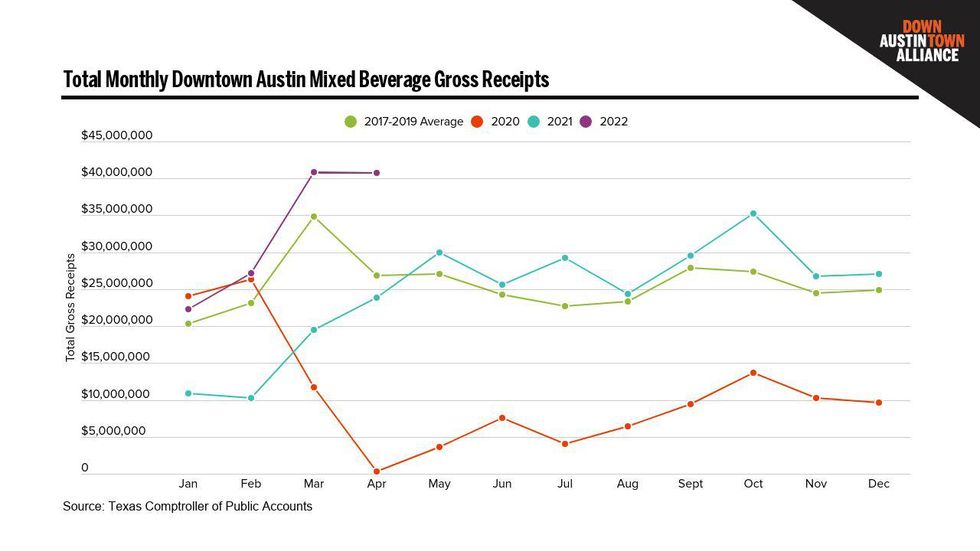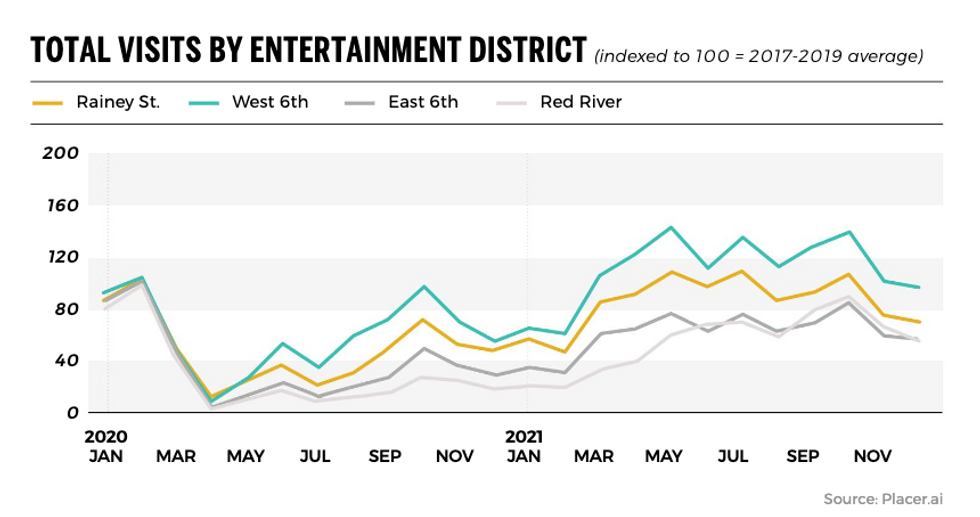 Mixed alcoholic beverage sales downtown reached a record $40.8 million in March this year, nearly matching in April with $40.7 million in sales. Rainey Street and West 6th are neck and neck in terms of sales but the latter wins out in terms of foot traffic; meanwhile, data shows East 6th has become the least popular party district.
The return of nightlife goes hand-in-hand with the recovery of hotel occupancy, which reached 98% of the average traffic from 2017-2019. High hotel prices are also back, reaching $216 of revenue per room in April and $198 in May, surpassing the average from the same time frame.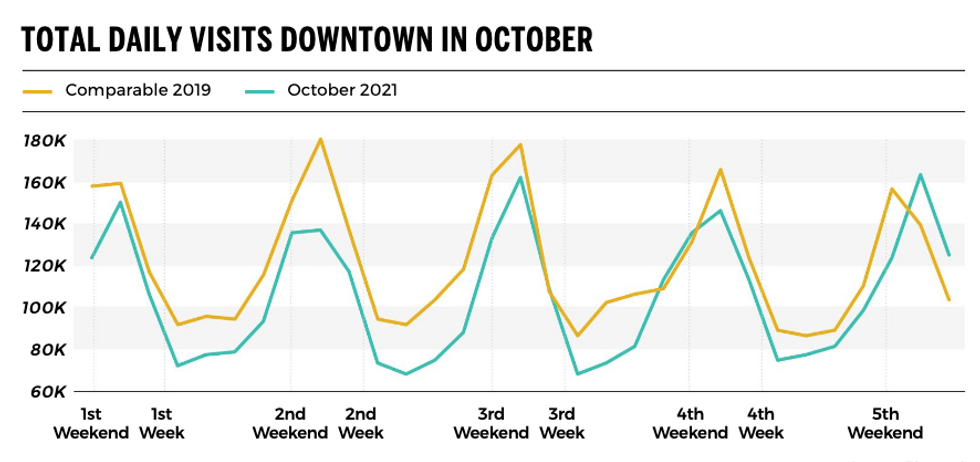 One of Austin's biggest tourism seasons occurs in October, when events like ACL Festival and Formula 1 attract visitors from around the world, a pattern that mirrored previous years in 2021. Tourism tracks through airport traffic as well, which is at an all-time high.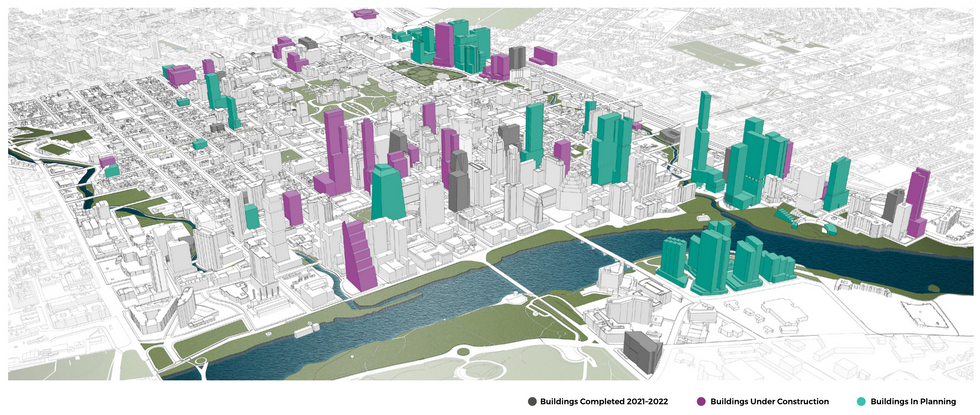 Downtown's COVID-induced need for rentals has also cooled to pre-pandemic levels, with the help of two million square feet of new residential space and another 2,161,727 square feet of office, residential and retail space currently under construction.
However, for-sale housing inventory is still at an all-time low, with fewer than two months of inventory–around 50 listings–in Q4 of 2021.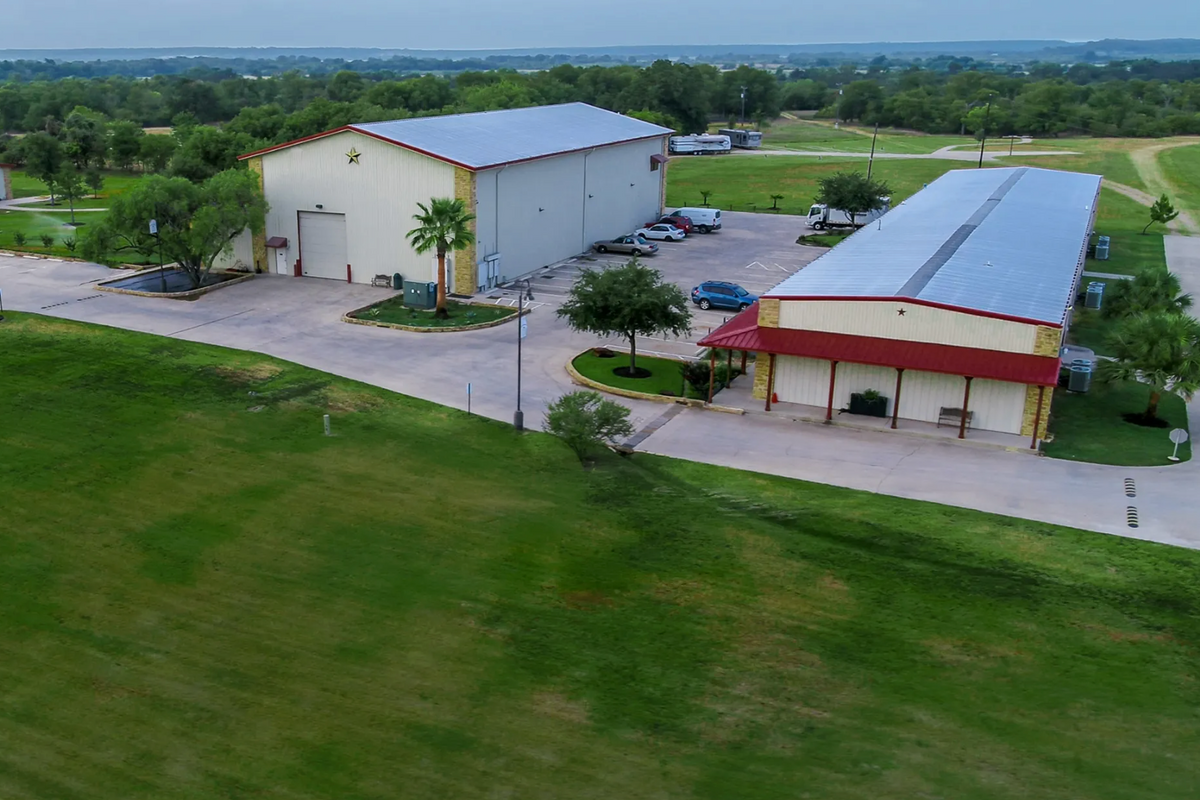 One of Austin's oldest film studios is under new management and promising to become a "true entertainment destination" after a little TLC.
Spiderwood Studios 969 is now managed by Spark River Entertainment, who took over the lease in February. The company plans to revitalize the venue, add a high-tech studio and an amphitheater, and open by the end of summer.
Since the 152-acre studio sits about 45 minutes east of Austin in Bastrop County, the company also hopes to built apartments and a hotel nearby.
Spark River CEO Maria Espinosa Booth and co-founder Christopher Chisholm leased the site, which is already home to sound stages and a few prop-making businesses, from Tommy Warren, who opened the space in 2009.
Austin's film industry has been booming lately—"Walker," "Queer Eye," and "Fear The Walking Dead" were filmed locally—and it's spreading. Bastrop 552, a 486,000-square foot studio, is set to be complete in August 2023 and $276 million Hill Country Studios in San Marcos was recently approved.