Get connected with our daily update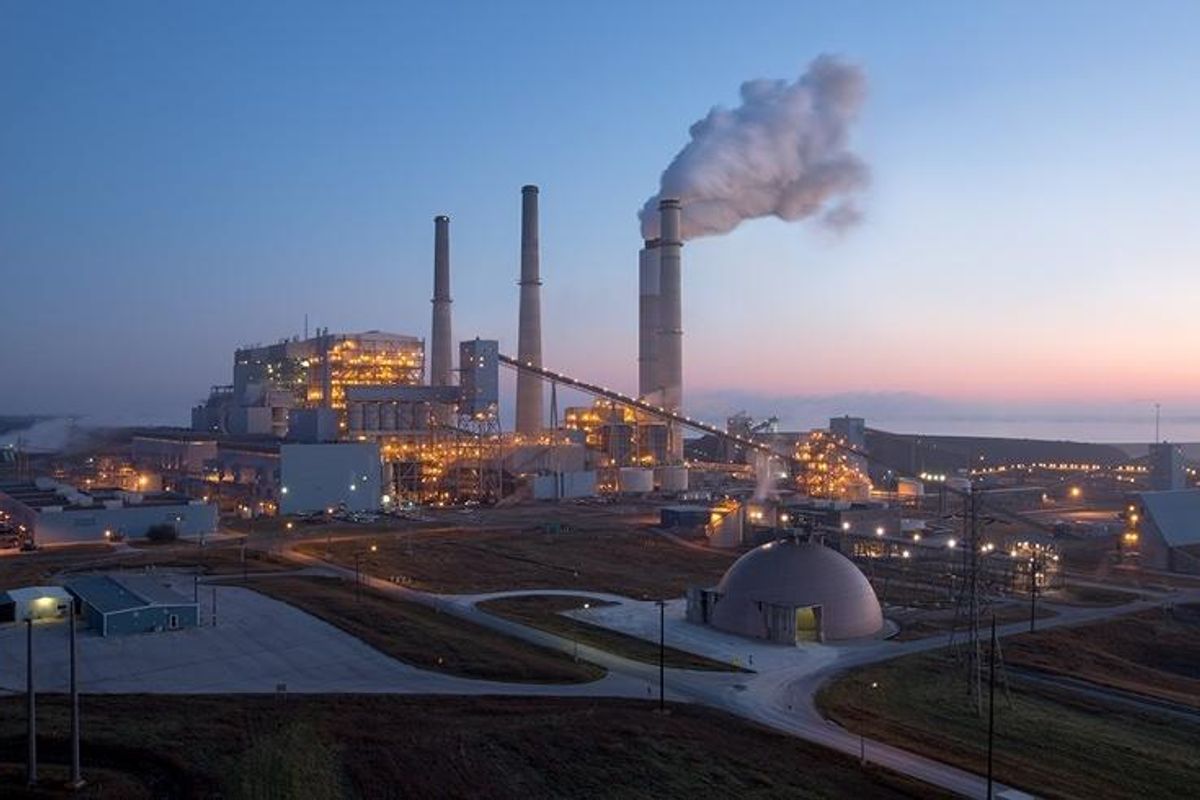 The Fayette Power Project is one of the country's top polluting power plants, according to a report in E&E News.
The plant, which is also known as Sam Seymour Power Plant, made the list at No. 10, below other Texas plants including W.A. Parish, a facility located south of Houston. Fayette began operations in 1979 and is owned by the Lower Colorado River Authority and Austin Energy.
The coal-fired plant near La Grange, Texas, is not regularly in the top 10, the report notes. But other coal plants have had a decline in their power output, pushing Fayette onto the list.
The plant has averaged annual emissions of about 11 million tons over the last 10 years, the report notes. The ranking was made using emissions data from the Environmental Protection Agency and power plant information from the U.S. Energy Information Administration.
As a whole, the top 10 CO2 emitters accounted for 9% of total U.S. power-sector emissions in 2021.
While others on the list like one in Missouri and another in Michigan are nearing retirement dates, Fayette doesn't have one planned. Austin Energy had proposed retiring its portion of the plant in 2022 but didn't reach an agreement on it with the co-owning LCRA.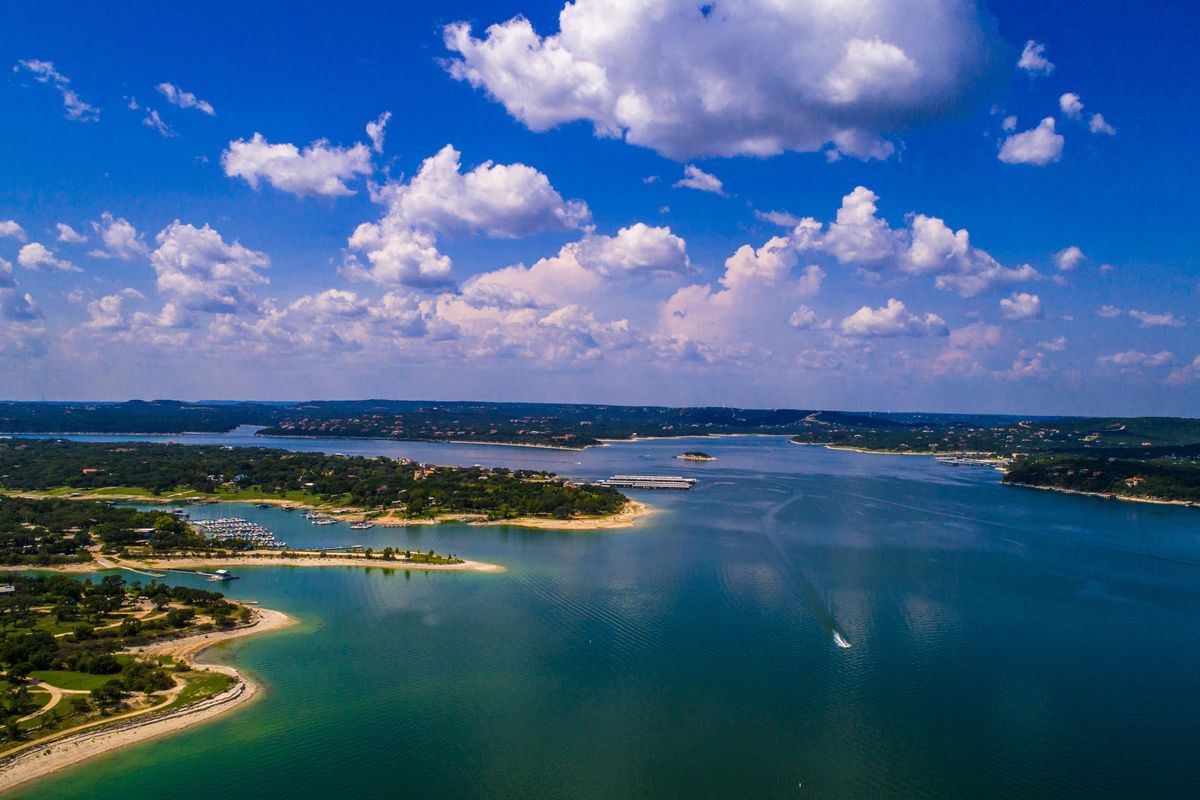 Travis Club, a massive 1,047-acre multi-use development, is getting closer to breaking ground in northwest Spicewood despite environmental concerns from nearby neighbors.
The development would include 274 single-family lots, 223 villa units, a marina and a golf course near the mouth of Lake Travis. The project has been proposed multiple times leading up to the vote, first in July 2008 under the project name Vizcaya.
The Travis County Commissioners Court voted 4-1 in favor of the new development—approving utility use and site plans—on Tuesday, bringing it one step closer to construction. Commissioner Brigid Shea cast the dissenting vote.
Concerned neighbors joined in on the meeting, citing concern for the habitat of the endangered Golden-Cheeked Warbler, worsening drought conditions and potential traffic disruptions.
Protecting the Golden-Cheeked Warbler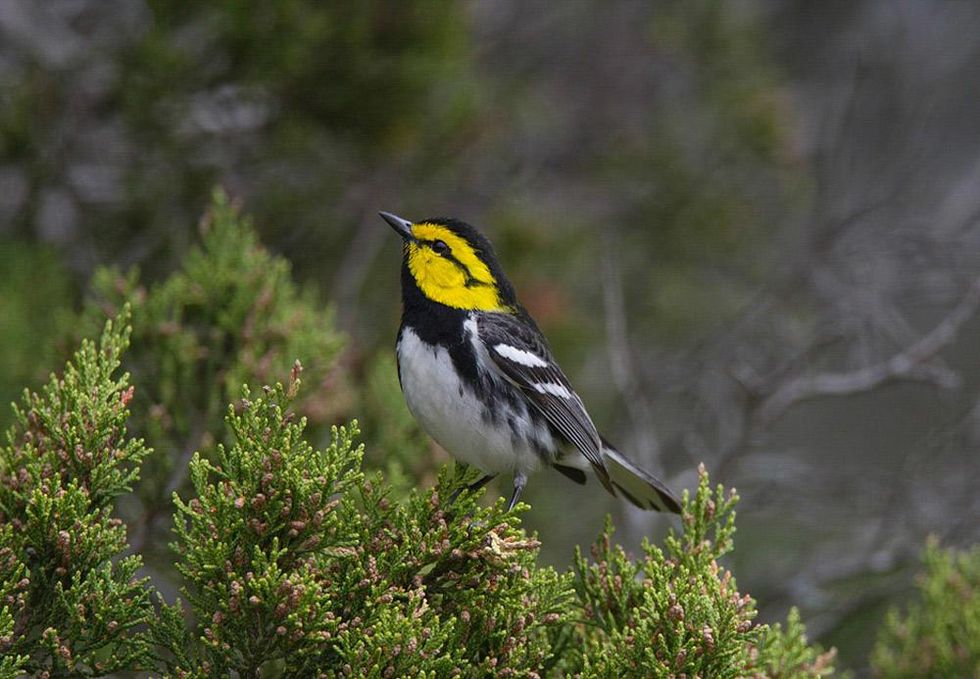 Concerns have gathered over the habitat stability of the Central Texas native Golden-Cheeked Warbler, which raises its young exclusively in the Hill Country.
Several neighbors have reported vegetation clearing on nesting grounds, which is prohibited by the moratorium between March 1 and Aug. 31, saying that could cause an existential threat to the bird. The developers have said they plan to set aside some land for conservation but have not released detailed plans.
Linda Pollock, a resident of Spicewood, implored the court to oppose the preliminary plan for a number of reasons, namely the damage it would cause to native flora and fauna.
"This land of the proposed development has been untouched, natural and native for many years," Pollock said. "There are mature native ash juniper trees that could be as old as 50 to 200 years. The continuous canopies that are provided by these mature ash junipers are a habitat for the Golden Cheeked Warbler, which has been sighted in the area."
During her time, Pollock explained that mature trees also bring up cool groundwater, which reduces erosion and helps with downslope flooding. Pollock said she hoped the court would determine "the development design is inappropriate, outdated and detrimental to the people and the environment."
Building a golf course in a drought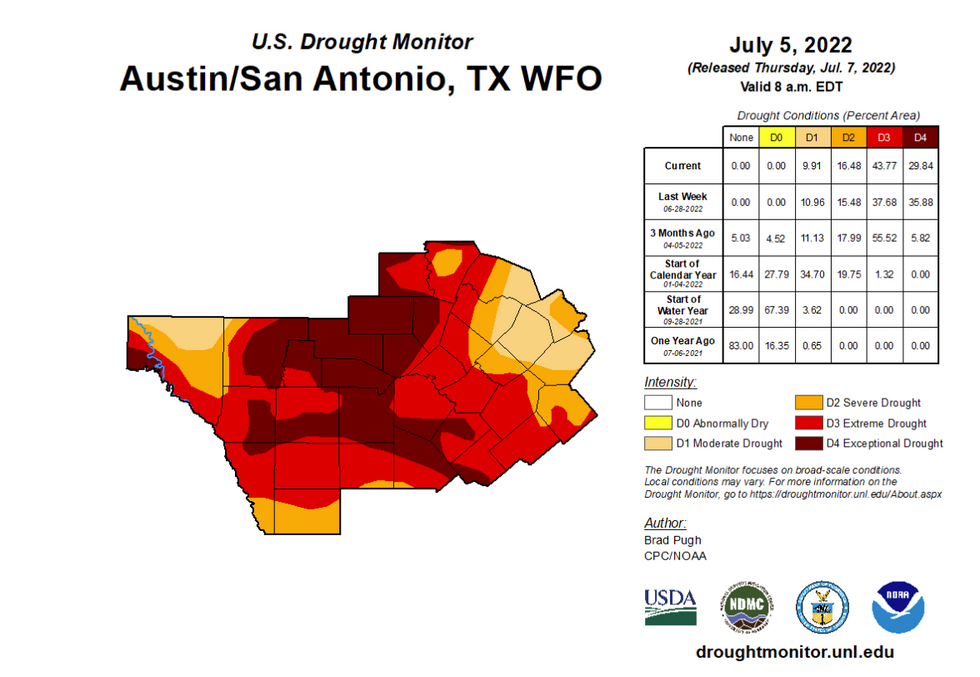 Travis County is currently under a D4, "extreme drought," with parts reaching D5, "exceptional drought," Micah King, representing Kit Bradford with law firm Husch Blackwell, mentioned but brought attention to drought conditions, followed by reiterating the need to protect the warbler.
"In our current drought situation, we're expected to have a mega-drought over the coming decades and just last week LCRA cut off water to its downstream agricultural customers to honor its firm water contracts," King said. "Why are we promoting a golf course and issuing an environmental variance when it's exactly the worst type of use you want to have in a buffer?"
Traffic concerns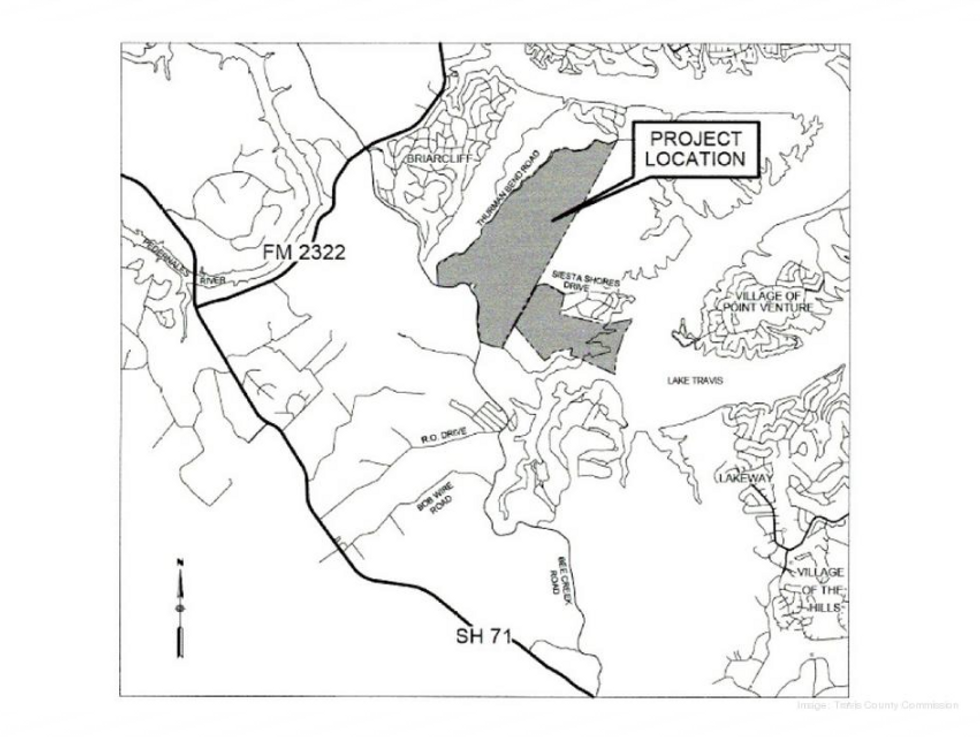 (Travis County Commissioners)
Nearly everyone who spoke brought up the Hill Country's famously narrow, windy and often dangerous two-lane roadways. Mayor of neighboring Village at Briarcliffe Al Hostetler said their government is "very much opposed" pending a traffic analysis on Bee Creek Road and Thurman Bend Road.
"Early approval will set the stage for disaster," Hostetler said. "There are ten curves, some of them very tight in that 1 and a half miles. Also, the intersection has been deemed dangerous enough for the highway department to post warning signs on bee creek that say 'box view.'"
Meanwhile, property association president of Angel Bay Charles Gordon said the analysis will be "critical" on such a "dangerous… winding road."
The project must now undergo traffic analysis, which is expected to take six-nine months, throughout all four stages of development before the commission will give further approval.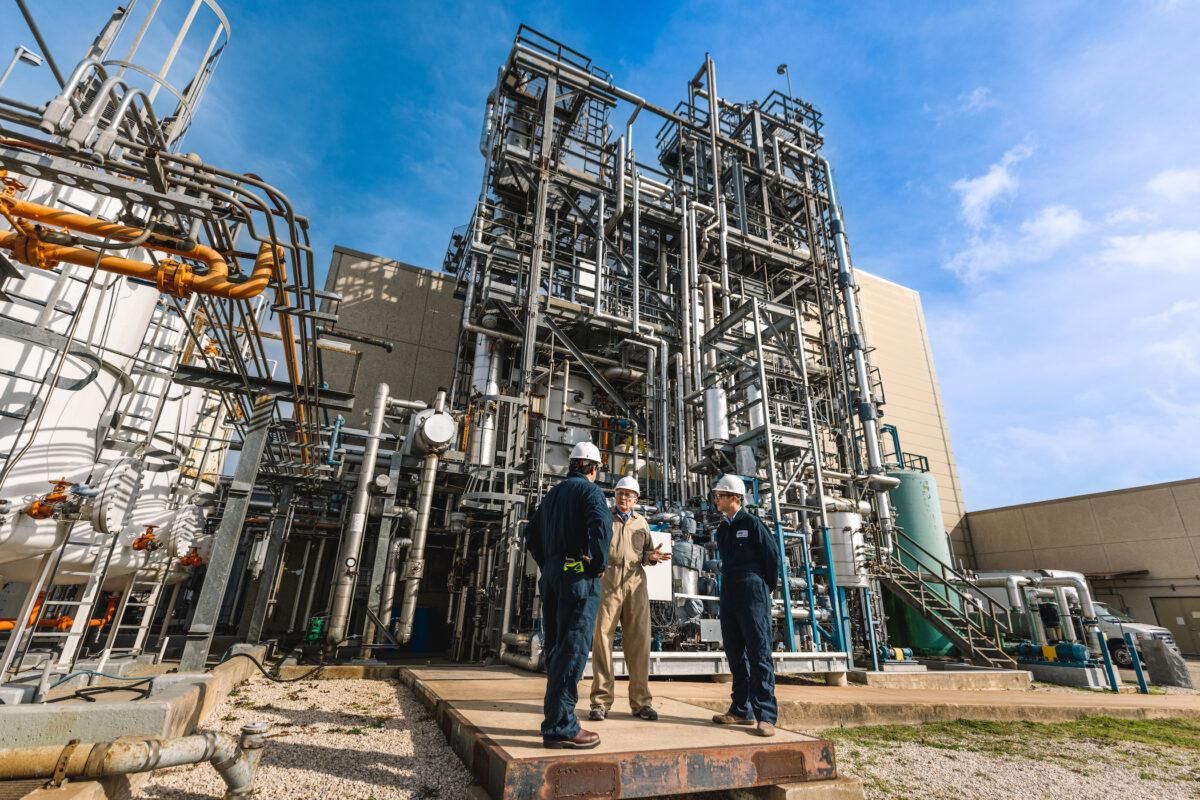 On Thursday, the Supreme Court limited the Environmental Protection Agency's authority in regulating greenhouse gases, a move that comes at a time when experts have warned about the need to take action on climate change.
The ruling was brought after a challenge to a lower court opinion brought by Texas and more than a dozen other states.
Vaibhav Bahadur, an associate professor in the Cockrell School of Engineering at the University of Texas at Austin called the SCOTUS decision significant, noting that Texas is the biggest energy producer in the U.S., and produces more energy than the United Kingdom.
"Power generation accounts for a significant fraction of U.S. carbon emissions, and the EPA loses its ability to control what's happening in about half of that sector," Bahadur said. "And it's not just the U.S., I think people and environmentalists on pretty much anywhere on the planet will be disappointed because this is going in the wrong direction. We know we want to be decarbonizing, and this is essentially putting a roadblock on progress toward decarbonization."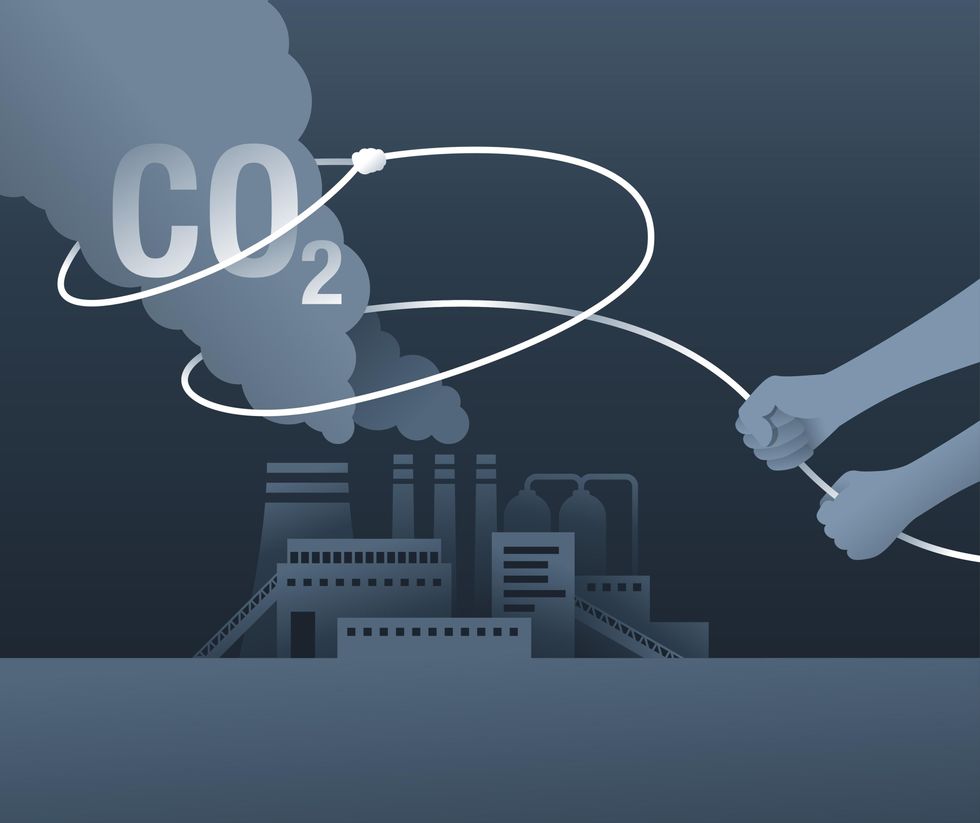 So, we're going to need some insurance, Bahadur says. He's carrying out work that'll act as such through his research on carbon capture and sequestration (CCS), the process of sucking carbon from the air and burying it.
For the past five years, he's been working on a novel approach to storing carbon. It involves supercharging the formation of carbon dioxide-based crystal structures and storing billions of tons of carbon under the ocean floor.
"If all of this is successful, then we will have another option for safely and responsibly storing carbon at the bottom of the seabed for essentially eternity," Bahadur said.
Still, Bahadur talked about a different approach to responsibly cutting down emissions in the next decade, and doing so in a meaningful and substantial way, then the environment will eventually heal itself and we might not need CCS.
But that's not the path we're headed down.
"We're already starting to see temperature records being shattered this year, and we're still to hit peak summer," Bahadur said. "All of this just makes me think that we need CCS to a larger extent, and possibly sooner than what a lot of scientists anticipate, especially if we can't keep our emissions in check."
Gary Rochelle, a professor in the department of chemical engineering at UT, thinks CCS was ready to be deployed in 2010 and those 12 years have made a difference.
"But now we've emitted all that CO2," Rochelle said. "And unfortunately, unlike other pollutants, when you emit CO2, it's there. It's not going away."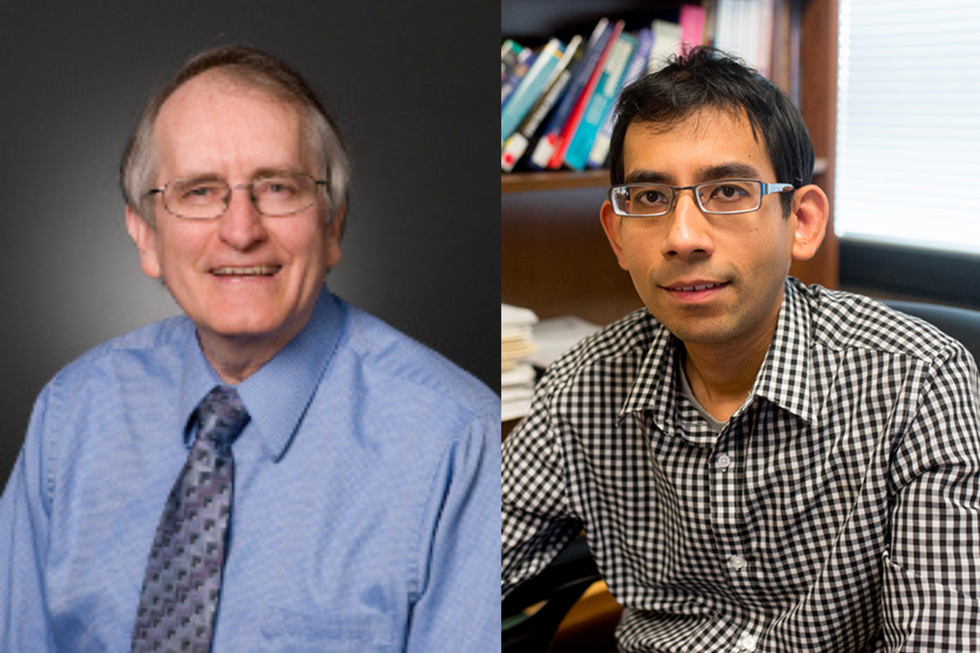 Gary Rochelle and Vaibhav Bahadur are both researching technology to address carbon emissions. (UT)
Still, the delay is good in that now researchers like him have had time to learn about and improve the technology, allowing for fewer problems once it's deployed.
In December, UT announced a licensing agreement with advanced technology company Honeywell. The technology from that is targeted at power, steel, cement and other industrial plants to lower emissions.
Rochelle has been working on the technology since 2000 as part of an international collaborative effort. When he talked to Austonia on Thursday, he had just had calls with collaborators in Germany and Norway. Currently, he's working with some Ph.D. students on addressing a chemical reaction that can happen with the technology known as oxidation that could lead to ammonia emissions and cause problems for a large-scale commercial unit.
Rochelle says he's driven to this work because he wants to make a contribution.
"We're trying to develop this technology so that we can make a difference," Rochelle said. "It's a nice problem to work on. The students are motivated and those are the primary things which drive us."
Meanwhile, Texas Gov. Greg Abbott celebrated the high court's decision which acted as a blow to President Joe Biden's plan to reduce emissions.
"Today's landmark victory against an out-of-control administration is also a big win for Americans who worry about skyrocketing energy costs due to expensive federal regulations that threaten our energy industry," Abbott said. "President Biden cannot keep attacking the energy industry and the hardworking men and women who power our nation."