Get connected with our daily update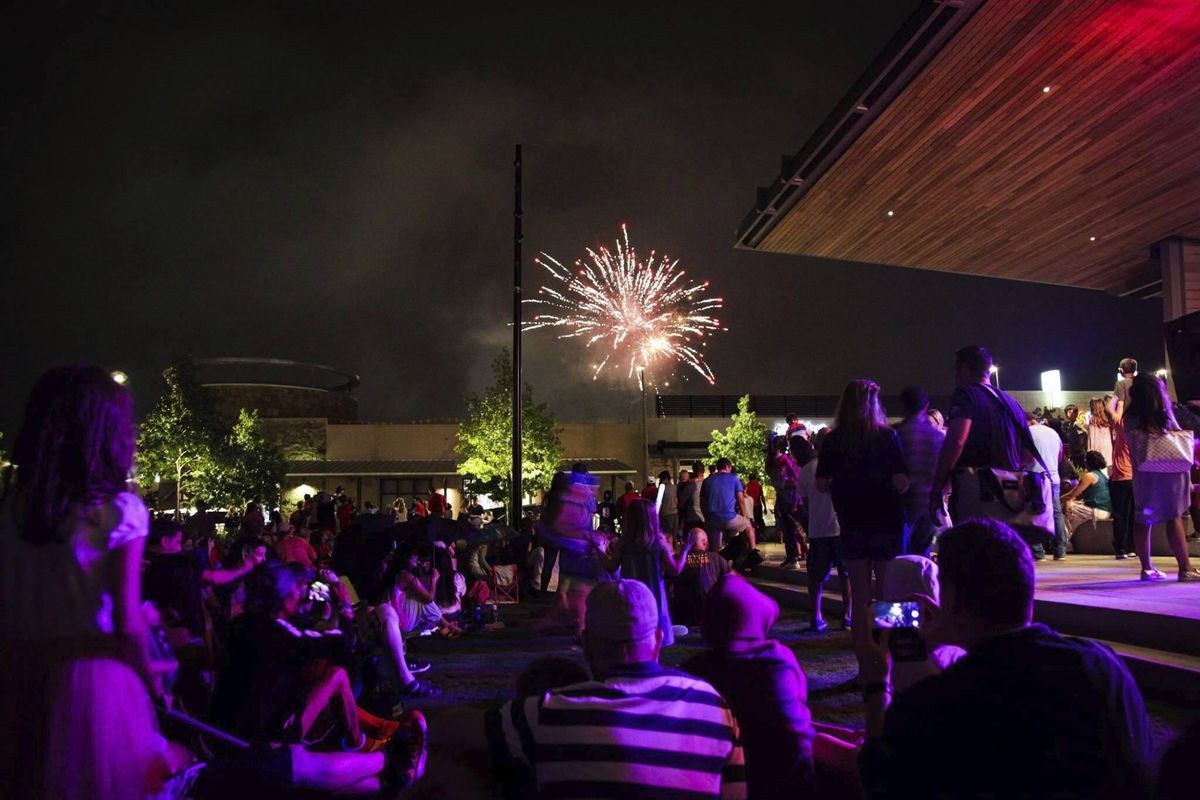 🗓 Thursday
Austin's gaming, animation and podcasting convention RTX is back and showcasing what's new in the industry. Enjoy panels, meet your favorite Rooster Teeth star and play demos of the newest games for three days. Day passes start at $52.
Times vary Thursday-Friday | 📍Austin Convention Center, 500 E Cesar Chavez St.
Enjoy the deep roots of Texas music with weekly live performances at Lone Star Court. Located at The Domain, there's always a tune for you to tap your foot to at the retro-inspired property. Every Thursday through Saturday, locals and travelers alike can enjoy live performances and specialty cocktails at the Water Trough. This week you can catch Ella Reid, Reagan Quinn, Michael Ingalls, and David Orr Trio.
7-9 p.m. Thursday, 8-11 p.m. Friday-Sunday | 📍Lone Star Court, 10901 Domain Dr.
🗓 Friday
Put on your swimsuit, grab a fruity rum drink and enjoy campy throwback movies every Friday at the Austin Motel through August. This week is "Wet Hot American Summer," which starts at 8:30 p.m. Tickets are $20 per person.
Doors open 5 p.m. Friday | 📍Austin Motel, 1220 S Congress Ave.

🗓 Saturday
Dreamland Dripping Springs is bringing all things Independence Day into one place this year: Mini-golf, pickleball, snacks, live music from Bob Schneider and Pat Byrne and fireworks on the lawn to close out the evening. Tickets start at $25 and children under 5 are free.
Doors open at 5 p.m. Saturday | 📍Dreamland Dripping Springs, 2770 US-290.
🗓 Sunday
Lutie's is partnering with LeRoy & Lewis for a patriotic garden party, serving up some "New School BBQ," specialty cocktails and a vinyl DJ set from Clemente Castillo to dance the night away. Tickets start at $45.
6-11 p.m. Sunday | 📍Commodore Perry Estate, 4100 Red River St.
Head into July 4 with a relaxing night under the stars, listening to indie folk band Fleet Foxes. Tickets start at $32.50 each.
Doors open at 6 p.m. Sunday | 📍Moody Amphitheater, 1401 Trinity St.
🗓 Monday
After a virtual year, Willie Nelson's 4th of July Picnic is back and bringing the talent to Q2 Stadium. Featuring, Jason Isbell, The 400 Unit, Tyler Childers, Charley Crockett and Asleep at the Wheel, the festival has been a can't-miss phenomenon since 1972. Resale tickets are still available starting at $35.
Doors open 11 a.m. Monday | 📍Q2 Stadium, 10414 Mc Kalla Pl.
Spend your July 4 on the Central Plaza lawn, listening to performances from Two Tons of Steel, Southern Angels, Rock Bottom Strong Band, Robin Mordecai and The Saddle Sores. While you enjoy the tunes, enjoy food vendors, kid's activities and more than 60 art vendors at this free event.
4 p.m. Monday | 📍Hill Country Galleria, 12700 Hill Country Blvd.
Don your red, white and blue for a concert of classic American songs from the Austin Symphony Orchestra followed by a "mile-high" fireworks display. The event is free, open to the public and pet-friendly.
8 p.m. Monday | 📍Auditorium Shores and the Long Center, 900 W Riverside Dr.
Content marked with an *asterisk has been paid for to help Austonia keep producing free content.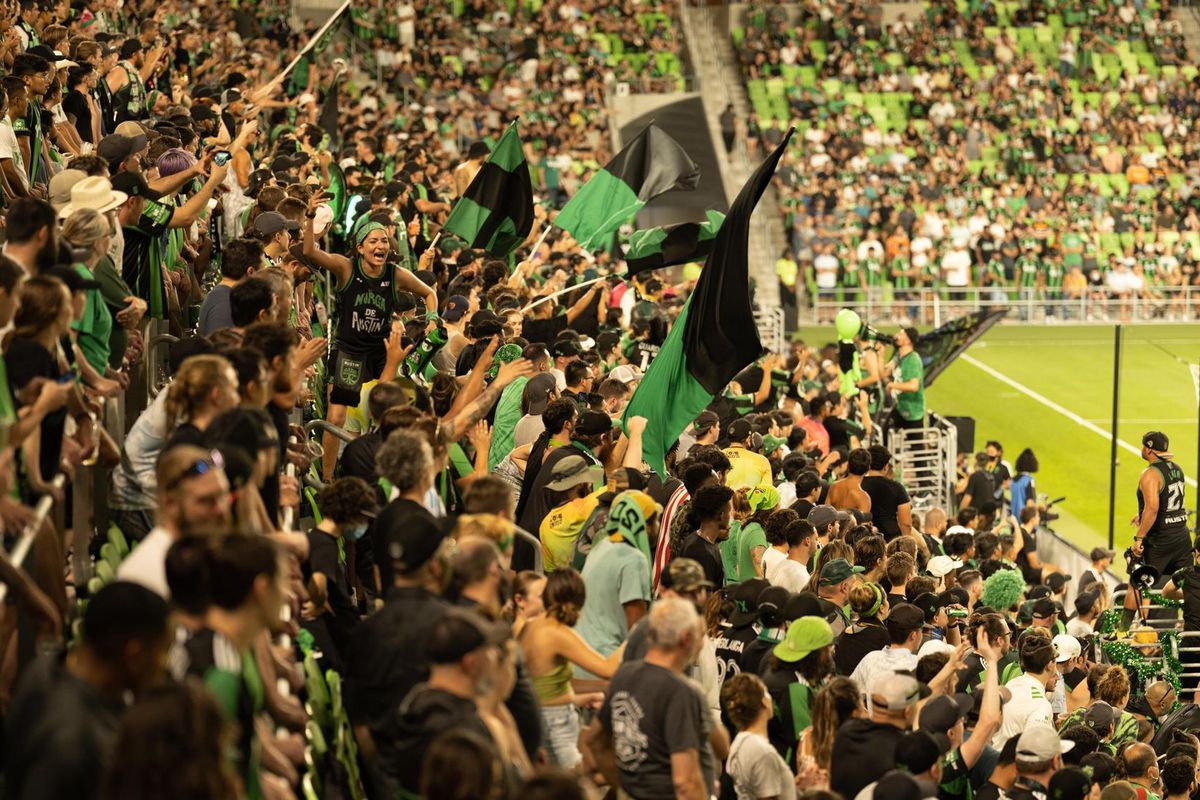 🗓 Friday
Let out your inner fangirl at 5 Seconds of Summer's "Take My Hand" World Tour at the Moody Amphitheater, featuring Pale Waves as the opening act. Resale tickets start at $42.50.
Doors at 6 p.m. Friday | 📍Moody Amphitheater at Waterloo Park,
1401 Trinity St.
Discover journeys through time, space and cosmology with Professor Brian Cox's new show, "Horizons," as he breaks down the origins of life and the universe with his co-host Robin Ince. Tickets start at $54.
Doors at 7 p.m. Friday | 📍The Paramount Theatre,
713 Congress Ave.
🗓 Saturday
Catch this five-piece band play alongside rock duo '68 on their "Farewell" tour, as you rock out in Mohawk's indoor/outdoor venue. Resale tickets start at $35.
7 p.m. Saturday | 📍 Mohawk Austin,
912 Red River St.
Two Texas teams are going head-to-head in the capital city while neck and neck in the standings. Austin FC is currently third in the western conference and FC Dallas ranks fourth, so put on your Verde! Tickets start at $60 each.
8 p.m. Saturday | 📍 Q2 Stadium,
10414 McKalla Pl.
🗓 Sunday
Learn how to make your own specialty cocktails from drinks and spirits from around the world during an afternoon at The Roosevelt Room. Tickets for the Master Class start at $75 per person.
12-2:30 p.m. Sunday | 📍The Roosevelt Room,
307 W 5th St.
The iconic rapper is making a stop in Austin with special guests Reveil, Skiifall and Playthatboizay on his "Melt My Eyez Tour." Tickets start at $32.50.
7 p.m. Sunday | 📍Stubb's Waller Creek Amphitheater, 801 Red River St.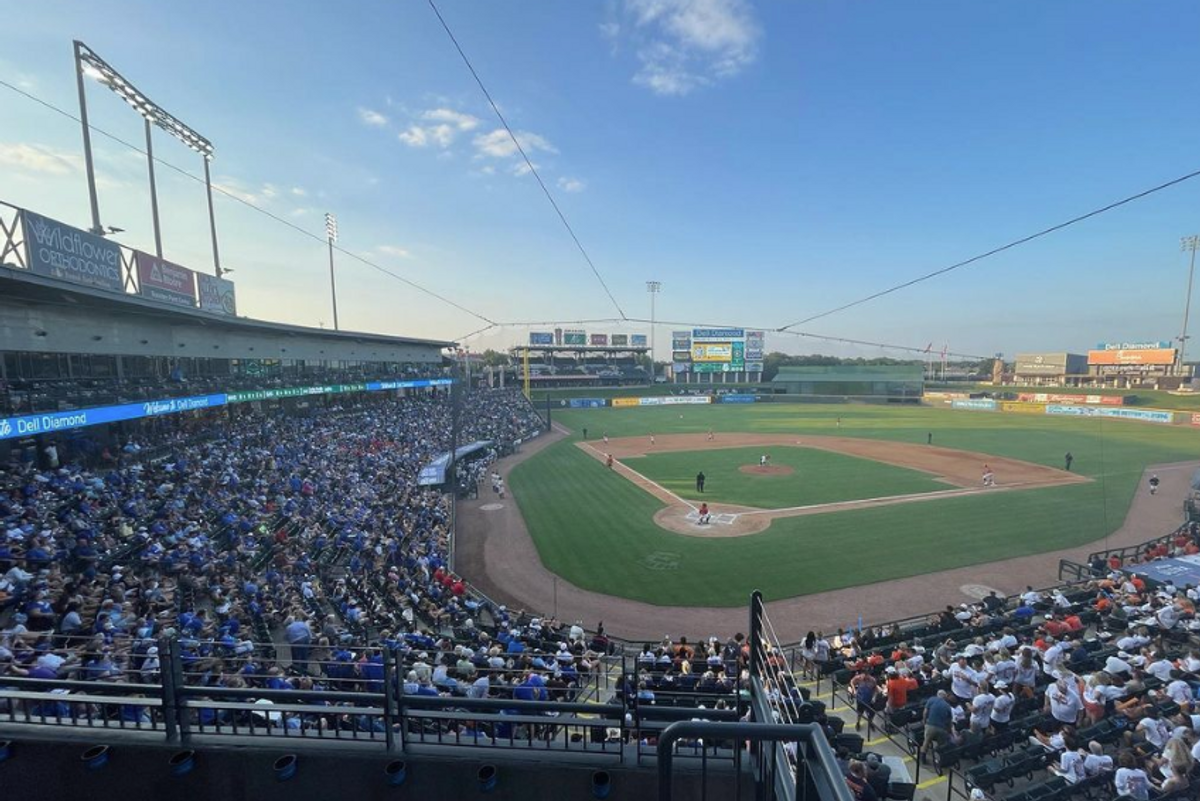 🗓 Friday
Travis County is hosting a free Juneteenth gathering filled with food trucks, dancing and activities for all ages in celebration of freedom. The theme is "Homecoming: Meet us at the gathering spot."

10 a.m.-2 p.m. Friday | 📍 Lower level parking garage, 800 Lavaca St.
Start your weekend at the ballgame! This week Round Rock takes on the Houston-area Sugar Land Space Cowboys at home. Tickets start at $12 and there will be fireworks after the game.
7:05 p.m. Friday | 📍 Dell Diamond,
3400 E Palm Valley Blvd.
🗓 Saturday
Sneakerheads listen up—Music Lane is getting a new fashion boutique, Konnect, by former Longhorn and Gamers First founder Kenny Vaccaro. The boutique will rotate designer brands and luxury shoes.
10 a.m.-7 p.m. Friday | 📍 The Kollective,
200 Academy Dr.
Honoring the historically Black holiday of Juneteenth, this year's Freedom Fest will feature a barbecue competition, sling-shot showcase, a performance by the Soul of our City musicians, local food trucks and children's activities. Best of all, the event is completely free.
1-4 p.m. Saturday | 📍 Colony Park District Park,
7201 Colony Loop Dr.
Contracommon and The Little Gay Shop are teaming for a quick pop-up showcasing LGBTQ+ and BIPOC artists. The market was curated by Molly Sydnor to go along with her exhibition, Hysteria.
3-6 p.m. Saturday | 📍 Contracommon,
12912 Hill Country Blvd.
The Austin Motel is inviting everyone to dance under its neon lights, pose and relive prom with festive cocktails and Hot Dog King on site. Winner of the Prom Star parade will win a membership to the Austin Motel Swim Club. Tickets are $25 per person.
6-10 p.m. Saturday | 📍 Austin Motel, 1220 S Congress Ave.

🗓 Sunday
Catch some classic, collector, antique, sports cars and more at the monthly Round Rock Car Show. The event is free and open to all ages.
10 a.m.-1 p.m. Sunday | 📍 Old Settlers Park,
2002 Harrell Pkwy.
Join May Magdalene, Mars and Veronica Valentine and special guests for a lively drag brunch you won't soon forget on the patio at The Volstead Lounge. This event is 21+ and don't forget to tip your queens!
1 p.m. Sunday | 📍 The Volstead Lounge,
1500 E 6th St.