Get connected with our daily update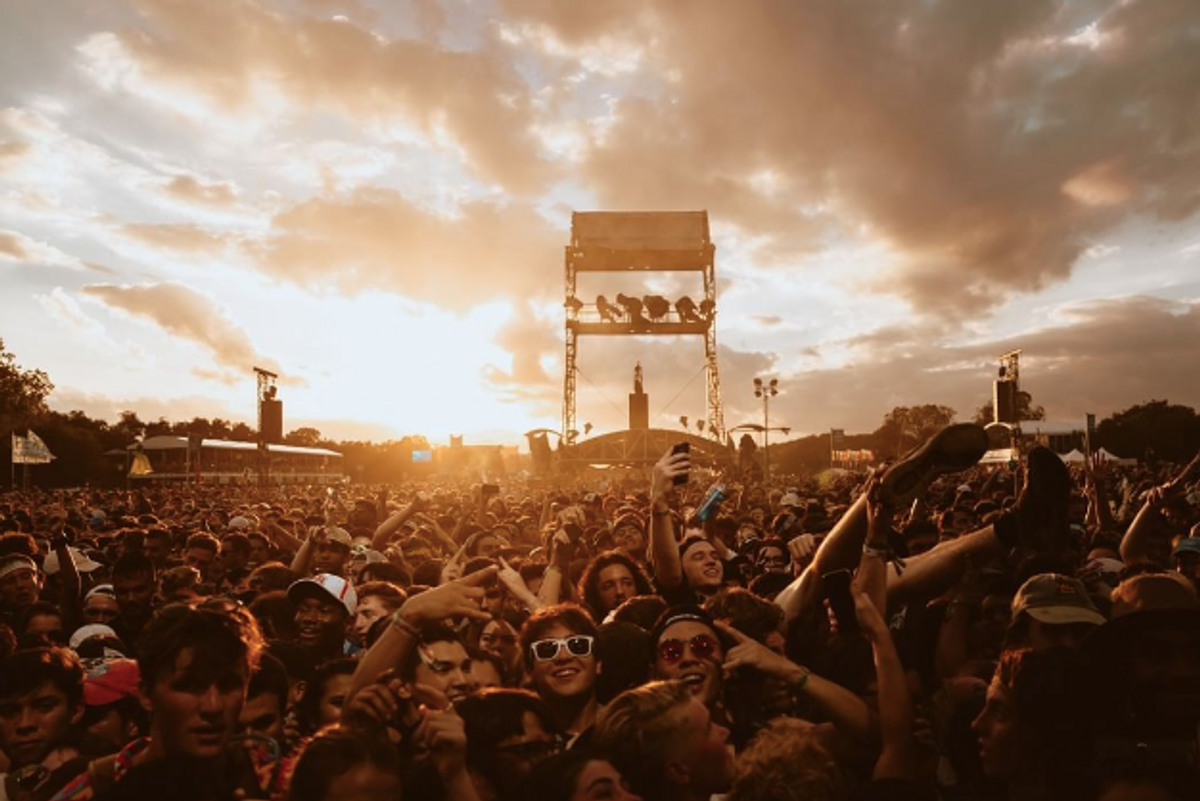 Instagram , ACL Festival
🗓 Saturday
The iconic Austin City Limits music festival kicks off its first weekend this Friday, headliners include The Chicks, Flume, Red Hot Chili Peppers, and P!nk. Be sure to stay hydrated if you are attending the festival and avoid the area at night to stay clear of traffic!
All day Friday-Sunday |📍Zilker Park
🍷 Fareground Food and Wine Festival
This event features tastings and samplings, and a passport to fill out from each vendor to collect specialty bites at the end of the tasting experience.
4 p.m - 8 p.m |📍Fareground
If you are a fan of German cuisine and culture, this event is perfect for you. Hosted by the German Texan Heritage Society, there will be authentic brewed beer, food, and more.
11 a.m -7:30 p.m |📍The German Free School - 507 E. 10th St., Austin, TX 78701
🛍 Barton Creek Farmer's Market
If you're in the mood for a market and a morning stroll this weekend, then this farmers market is the place for you - complete with fresh food, artisan gifts, vendors, and more!
9 a.m - 1 p.m | 📍2901 S Capital of Texas Hwy (Back of Barton Creek Mall)

🗓 Sunday

Stop by this farmers market for local farm products, fresh food, art vendors, live music, and best of all, a sense of community!
Every Sunday, 11 a.m - 3 p.m | 📍 412 Comal St, Austin, TX 78702
Check out this annual harvest market in Dripping Springs, complete with gourmet food, prize giveaways, jewelry, handmade gifts and clothing items, and much more! Perfect to get a head start on some holiday shopping or to treat yourself to something special.
11 a.m - 4 p.m | 📍 Dripping Springs Ranch Park and Event Center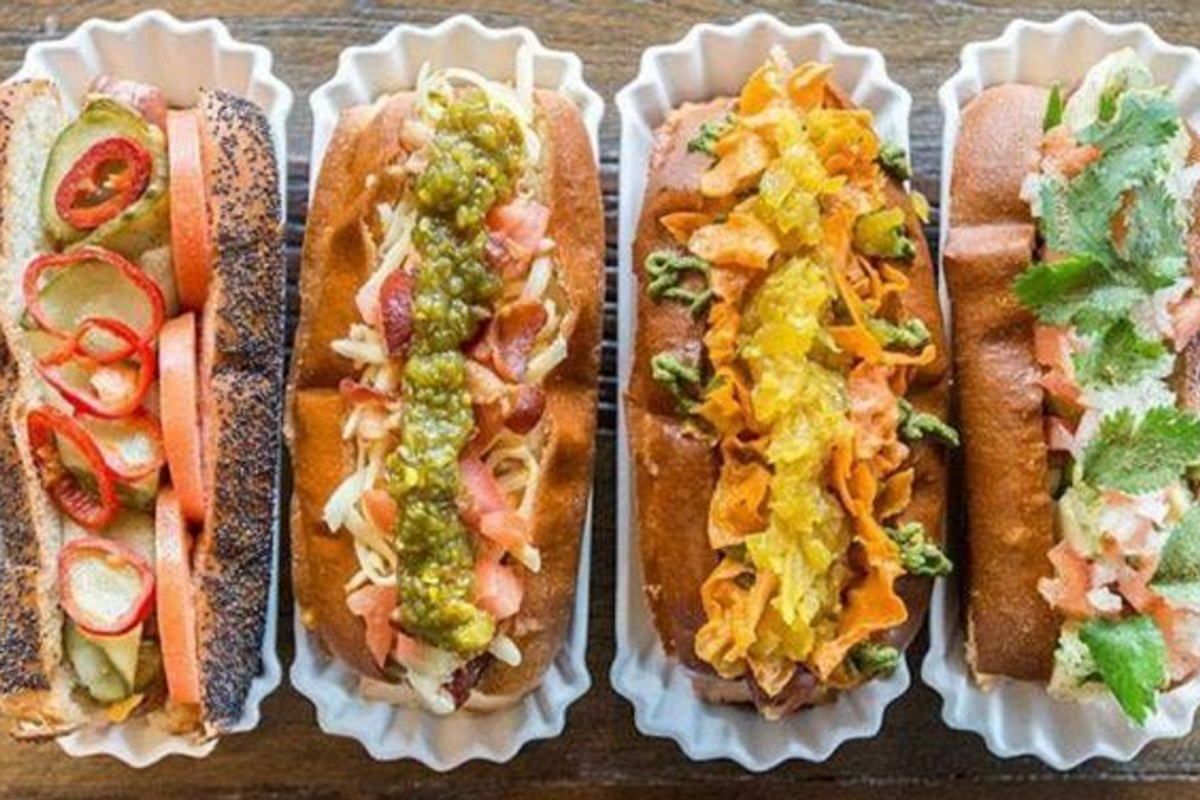 Austin Foodie Fest
Saturday
🍁 Fall Festival and Pumpkin Patch
Usher in the much-awaited fall weather with a day trip to this quaint farm, complete with a pumpkin patch, corn maze, and more!

10 a.m - 7 p.m. | Barton Springs Farm

If you consider yourself a coffee lover, this weekend's coffee festival is a must! Enjoy all types of coffee drinks, beans, and snacks to go with the experience.
9 a.m - 4:30 p.m | Fair Market, 1100 E 5th St.

Celebrate Hispanic Heritage Month with a short road trip to Georgetown where a city-wide Fiesta will be hosted.
12 p.m - 4:00 p.m | 808 Martin Luther King Jr. St., Georgetown, TX
Sunday
Eat your heart out at this showcase of local food trucks and eateries downtown, featuring live music, giveaways, and more.
1 p.m - 9 p.m. | Republic Square

🌅 Sunset Yoga/ Moonlight swim at Barton springs
Take a night-time dip in one of the classic swim spots in Austin along with a relaxing Yoga session to get you centered and ready for the week to come.
6: 30 p.m | Barton Springs

Enjoy live music with a lakeside view with the On The Deck music series over the next few weekends. Grab your favorite drink and soak up the vibes to refresh yourself this weekend.
Saturday and Sunday evening | Mozart's Cafe - 3825 Lake Austin Blvd

In the mood for a laugh? Stop by The Green Jay for an 8 p.m show and experience some of Austin's comedy talents. Advance tickets are $15 and attendees are free to bring their own food.
8 p.m | The Green Jay - 711 Red River Street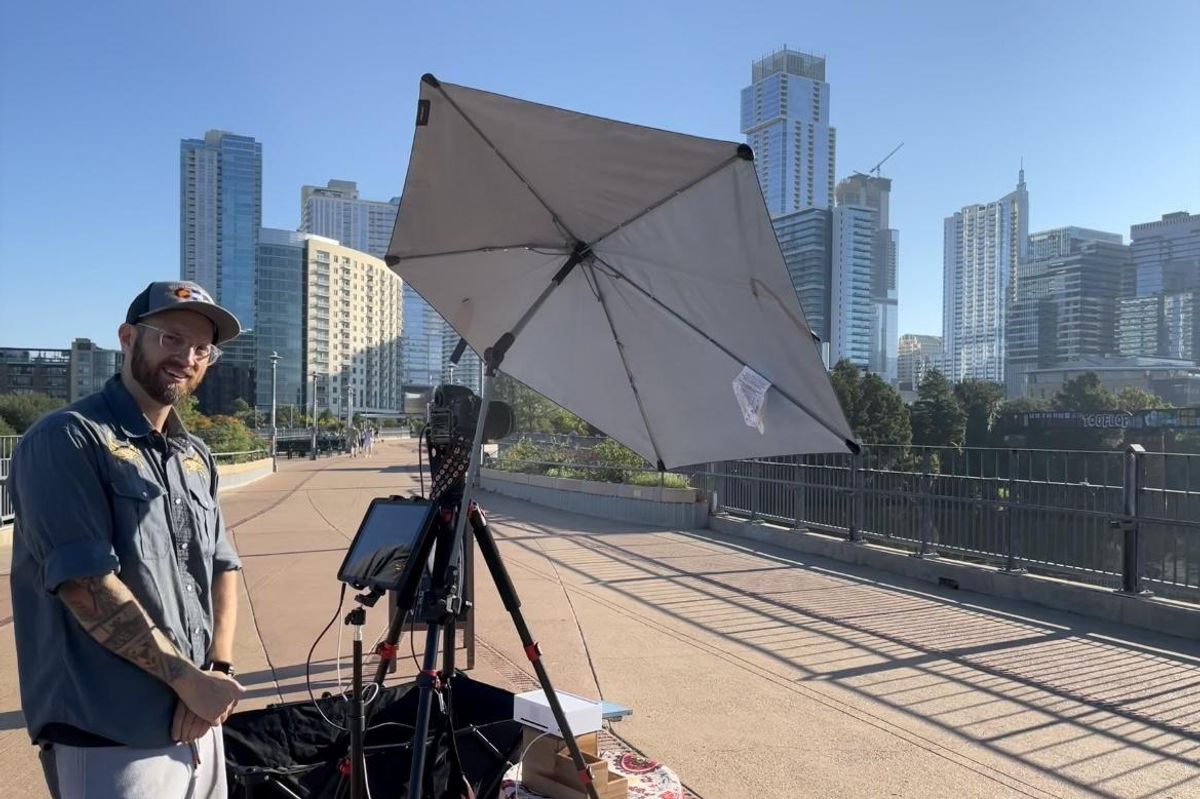 Nicklaus Pereksta says he loves photographing enthusiastic people, and it's why his latest gig offering pictures to people out on Lady Bird Lake's hike and bike trail is going smoothly. He sets up his gear on the Pfluger pedestrian bridge and puts out a sign: Photos, $10.
"Overwhelmingly, this has been a really positive experience," Pereksta said. "I get excited when I wake up in the morning and I can't wait to go to work."
Bikers and joggers are excited about it too. On the pedestrian bridge leading to downtown Thursday morning, a man on an e-bike rode up and posed, wanting more photos.
"I posted the last pictures on Instagram and people loved it. They asked, 'where is this guy?'" the biker told Pereksta. Bashfully, Pereksta, who also photographs landscapes and at weddings and other events, said he was happy to hear that.
Pereksta started these photos about a month ago, after the strenuous runs required in his valet job started causing pain in his legs. And though he has a passion for photography, he wasn't so sure when he started working independently if it would work out.
He felt uncertain about the demand for it and was also worried about having lots of expensive equipment out in the open.
"Then like the first day was nothing but high praise and people are like, this is so awesome. This is great. I've never seen anything like this before. I was like, Wow, this was really good, like positive turnout. So I got encouraged."
Now, he wants to expand and is thinking of contacting the Mueller Farmers Market about how to become a vendor. Still, he'll carry a connection to photographing on the bridge since the word bridge is related to his last name.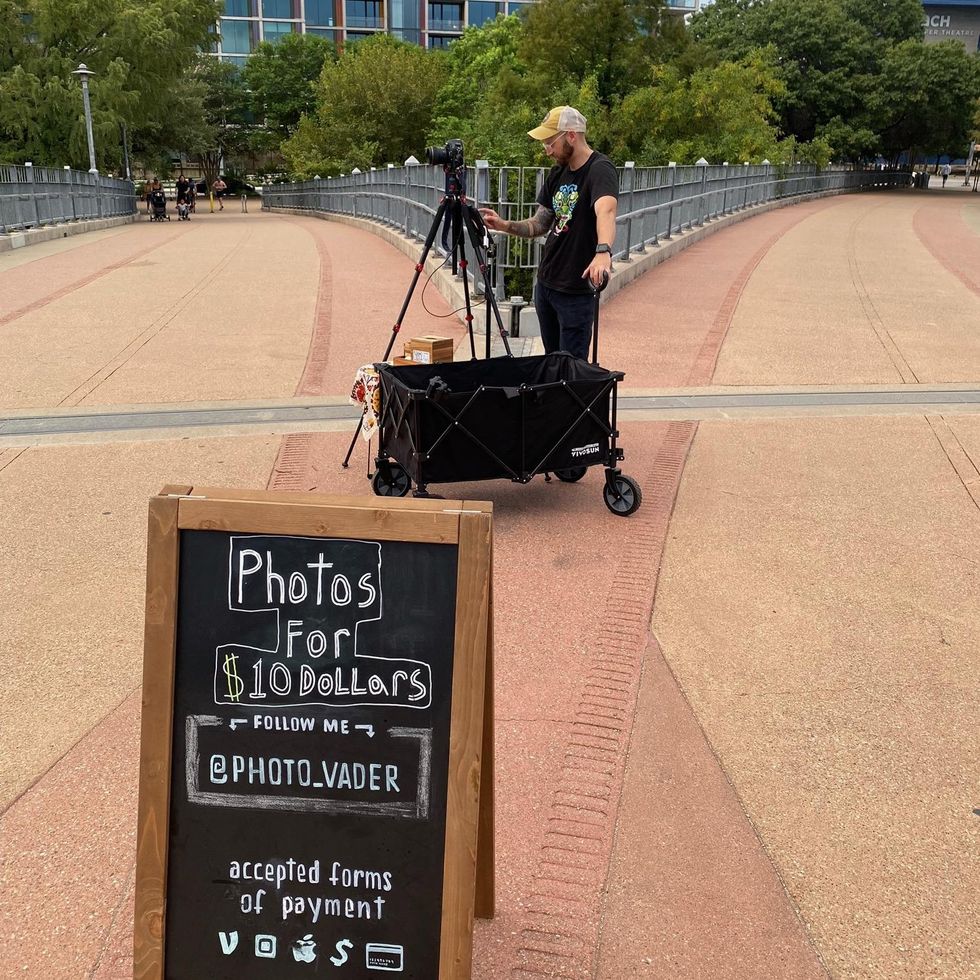 (Dewey C.)
"It's a name my great, great, great grandfather came up with when he was marrying somebody. It's actually quite a romantic name. It means a joining of two bridges," Pereksta said. "So, I thought it was ironic that I'm set up on a bridge. I'm kind of representing my last name right now."
Austonia talked to Pereksta about life in Austin, where he's lived for eight years after living in Boston doing band photography.
What was your first experience with Austin?
I came here to visit some friends and they took me to Barbarella. So we went to Barbarella and I was like, 'wow, this place is great.' And then the restaurants and the food and going to Barton Springs. I was like, 'this is amazing.' Because there's nothing like that in Boston. If you want to go to a natural spring, you got to go to New Hampshire. There's no pools in the city at all. So there's lots of swimming out here.
What do you like best about Austin?
You go to any little quiet bar and there's a band playing that should be like onstage for a sold out show. Yeah, they're playing to 10 people, right? Like, one of the best bands ever and they're playing for 10 people, right? And just little magic moments like that are pretty fun. You just run into little random weird things.
What do you think makes Austin different from other places?
There's no fall.