Get connected with our daily update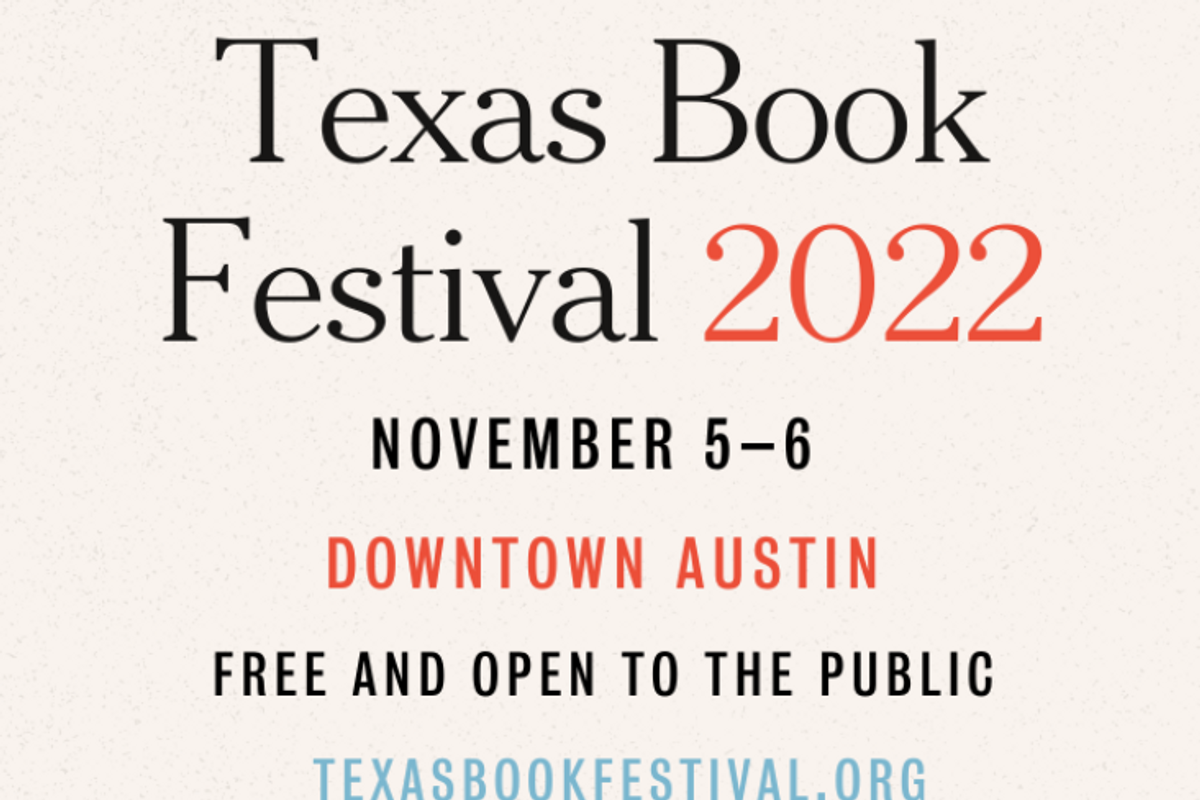 Texas Book Festival
🗓 Friday

One of the best parts of the Austin area is the opportunity to take in nature and immerse yourself in the outdoors. This serves as the inspiration for the next Savor the Outdoors dinner, taking place at McKinney Roughs Nature Park. Delight in Texas fine dining cuisine while taking in views of the Colorado River, and stargazing. Tickets priced at $125.00.
5:30 - 8 p.m. | 📍 McKinney Roughs Nature Park, 1884 State Highway 71 West, Cedar Creek, TX, 78612
🗓 All weekend
Whether you call yourself a book nerd or enjoy the occasional good book, you won't want to miss the 27th annual Texas Book Festival this weekend. The Festival will take place in and around the State Capitol in downtown Austin. The event is is FREE and open to the public, featuring nearly 300 authors of the year's best books across all ages and genres.
If you're more interested in the nightlife events of the festival, check out the Festival Lit-Crawl, a series of free events at various locations around the city that include Trivia Nights, Happy Hours, and more.
Saturday, 10 a.m - 5 p.m, Sunday 11 a.m - 5 p.m | 📍Texas State Capitol (click here for festival map)
Looking for a mini roadtrip and a fun cultural festival to partake in? Stop by New Braunfels for their annual German celebration! The two week long event launches this weekend, and will feature good food, great beer, and live music and games for everyone.
Friday Nov 4th 4 p.m. - Sunday Nov 13th 10 p.m | 📍Wurstfest Grounds - 178 Landa Park Drive
🍷 Austin Food and Wine Festival
Enjoy signature artisan bites and sips and samples of delicious wine and spirits this weekend. The festival features a fire pit with fresh BBQ, German beers and delicacies, creative tacos, and more from the top chefs around the country. The festival runs Saturday and Sunday afternoons, with a separate Friday night kickoff event.
Friday - Sunday | 📍Auditorium Shores
🗓 Sunday
Check out the Witches Market this weekend with vendors specializing in spiritual and tarot card reading, herbs, handcrafted art products, and more! If you're in the mood to Keep Austin Weird, this is the place to be.
11:00 a.m - 4 p.m | 📍701 E 53rd St. ATX 78758⁠
⛳️ Titos Shorties Classic* SOLD OUT
Tito's Vodka presents the second annual Shorties Classic, where 4 PGA tour professional golfers, Joel Dahmen, Harry Higgs, Keith Mitchell, and Beau Hossler, will play an energetic special round of golf called "Skins". For every point won Titos will donate $10,000 to the players' chosen charities. The event includes sports broadcaster commentary and is sure to be a memorable one.
2 p.m - 5:30 p.m | 📍Butler Pitch & Putt 201 Lee Barton Drive Austin, TX 78704
* Listings marked with an asterisk are sponsored listings, which help keep Austonia's newsletter and website paywall-free.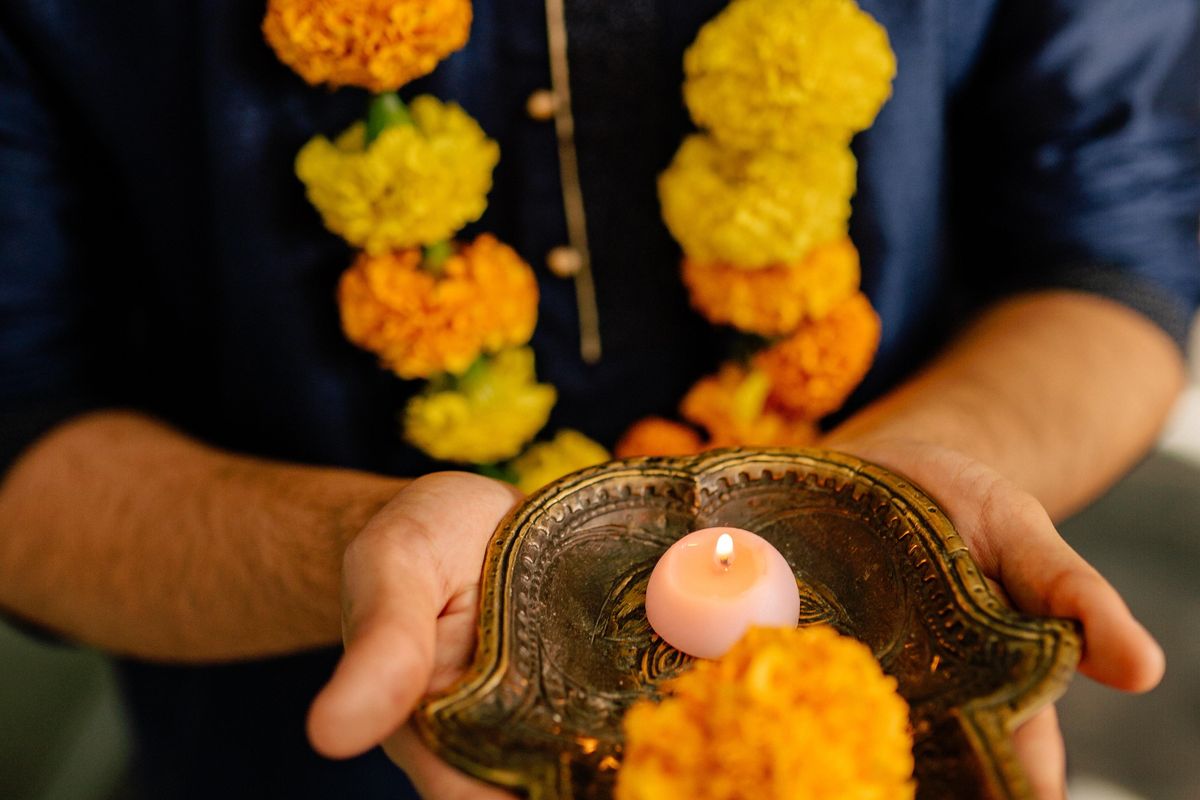 Pexels, Yan Krukov
🗓 Friday
if you haven't already, check out the "Field of Light" display at the Lady Bird Johnson Wildflower Center before the weather gets even colder. The exhibit features nearly 28,000 lights illuminating 16 acres, and the lights are made from environmentally conscious materials and will be recycled when the exhibit ends in December.
6:00 p.m - 9:45 p.m | 📍Ladybird Wildflower Center
Stop by the Austin Zoo to have a classic zoo experience with a Halloween twist. There will be a kid-friendly haunted house, train rides around the venue, and a musical puppet show.
6:30 p.m - 9. p.m | 📍Austin Zoo
If Austin City Limits wasn't enough for you, get your live music fix this weekend with live performances from The Chainsmokers, DJ Vice, and Konstantina. The event promises to have impressive visual and audio effects, and will celebrate the upcoming race in Austin this weekend.
9 p.m | 📍The Fairmont Austin - 101 Red River Street
🗓 Saturday
This weekend the city of Round Rock will host a celebration for Diwali, the festival of lights traditionally celebrated in India and by South Asian cultures. The event is free to all and will feature live dance performances, a fashion show, a live DJ with a dance floor and many food vendors. Cultural clothing is recommended!
3 p.m- 10. p.m | 📍Centennial Plaza Round Rock
🗓 Sunday
Come out to celebrate community with this market downtown featuring BIPOC and Queer vendors. Take in the festivities with live music, and over 35 vendors with booths for jewelry, art, clothing, candles, artisan crafts, and more.
12 p.m - 4 p.m | 📍Republic Square
The highly anticipated playoff game takes place this weekend against in-state rival FC Dallas. The semifinal Sunday match will take place at home and is sure to be full of excitement.
7 p.m | 📍Q2 Stadium - 10414 Mc Kalla Pl.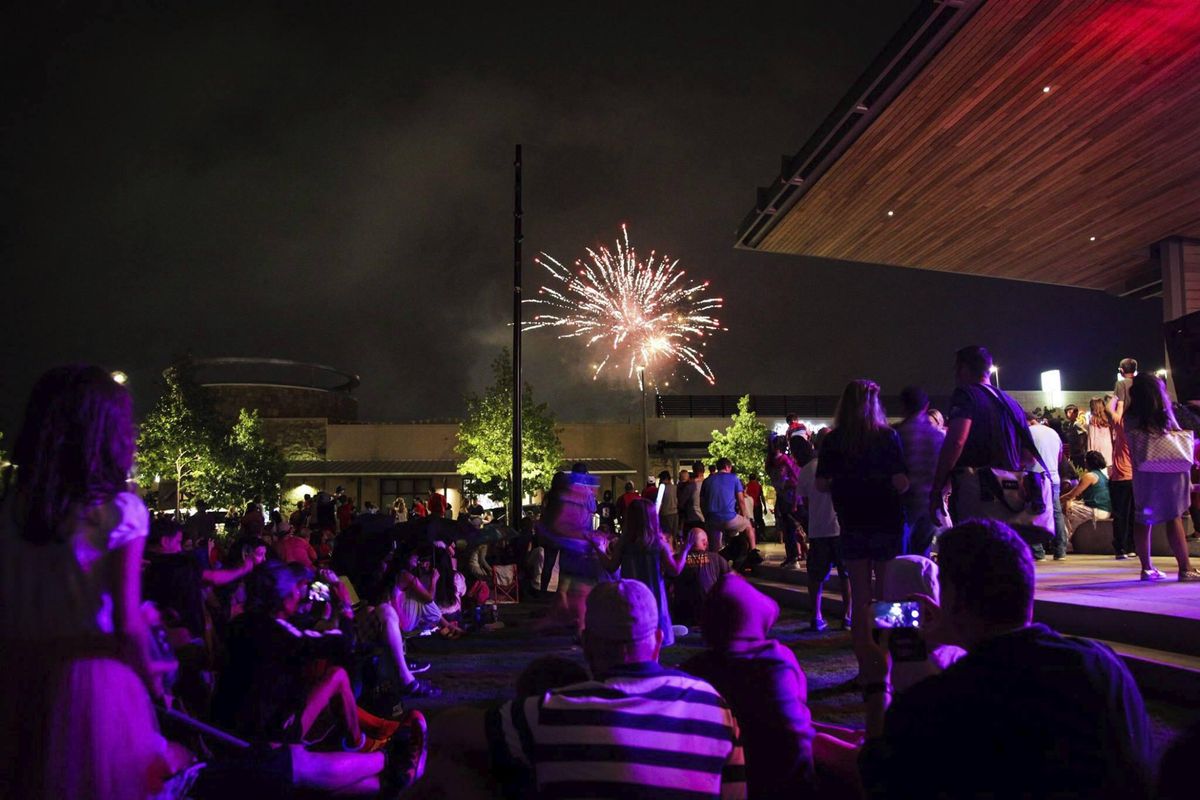 🗓 Thursday
Austin's gaming, animation and podcasting convention RTX is back and showcasing what's new in the industry. Enjoy panels, meet your favorite Rooster Teeth star and play demos of the newest games for three days. Day passes start at $52.
Times vary Thursday-Friday | 📍Austin Convention Center, 500 E Cesar Chavez St.
Enjoy the deep roots of Texas music with weekly live performances at Lone Star Court. Located at The Domain, there's always a tune for you to tap your foot to at the retro-inspired property. Every Thursday through Saturday, locals and travelers alike can enjoy live performances and specialty cocktails at the Water Trough. This week you can catch Ella Reid, Reagan Quinn, Michael Ingalls, and David Orr Trio.
7-9 p.m. Thursday, 8-11 p.m. Friday-Sunday | 📍Lone Star Court, 10901 Domain Dr.
🗓 Friday
Put on your swimsuit, grab a fruity rum drink and enjoy campy throwback movies every Friday at the Austin Motel through August. This week is "Wet Hot American Summer," which starts at 8:30 p.m. Tickets are $20 per person.
Doors open 5 p.m. Friday | 📍Austin Motel, 1220 S Congress Ave.

🗓 Saturday
Dreamland Dripping Springs is bringing all things Independence Day into one place this year: Mini-golf, pickleball, snacks, live music from Bob Schneider and Pat Byrne and fireworks on the lawn to close out the evening. Tickets start at $25 and children under 5 are free.
Doors open at 5 p.m. Saturday | 📍Dreamland Dripping Springs, 2770 US-290.
🗓 Sunday
Lutie's is partnering with LeRoy & Lewis for a patriotic garden party, serving up some "New School BBQ," specialty cocktails and a vinyl DJ set from Clemente Castillo to dance the night away. Tickets start at $45.
6-11 p.m. Sunday | 📍Commodore Perry Estate, 4100 Red River St.
Head into July 4 with a relaxing night under the stars, listening to indie folk band Fleet Foxes. Tickets start at $32.50 each.
Doors open at 6 p.m. Sunday | 📍Moody Amphitheater, 1401 Trinity St.
🗓 Monday
After a virtual year, Willie Nelson's 4th of July Picnic is back and bringing the talent to Q2 Stadium. Featuring, Jason Isbell, The 400 Unit, Tyler Childers, Charley Crockett and Asleep at the Wheel, the festival has been a can't-miss phenomenon since 1972. Resale tickets are still available starting at $35.
Doors open 11 a.m. Monday | 📍Q2 Stadium, 10414 Mc Kalla Pl.
Spend your July 4 on the Central Plaza lawn, listening to performances from Two Tons of Steel, Southern Angels, Rock Bottom Strong Band, Robin Mordecai and The Saddle Sores. While you enjoy the tunes, enjoy food vendors, kid's activities and more than 60 art vendors at this free event.
4 p.m. Monday | 📍Hill Country Galleria, 12700 Hill Country Blvd.
Don your red, white and blue for a concert of classic American songs from the Austin Symphony Orchestra followed by a "mile-high" fireworks display. The event is free, open to the public and pet-friendly.
8 p.m. Monday | 📍Auditorium Shores and the Long Center, 900 W Riverside Dr.
Content marked with an *asterisk has been paid for to help Austonia keep producing free content.