Get connected with our daily update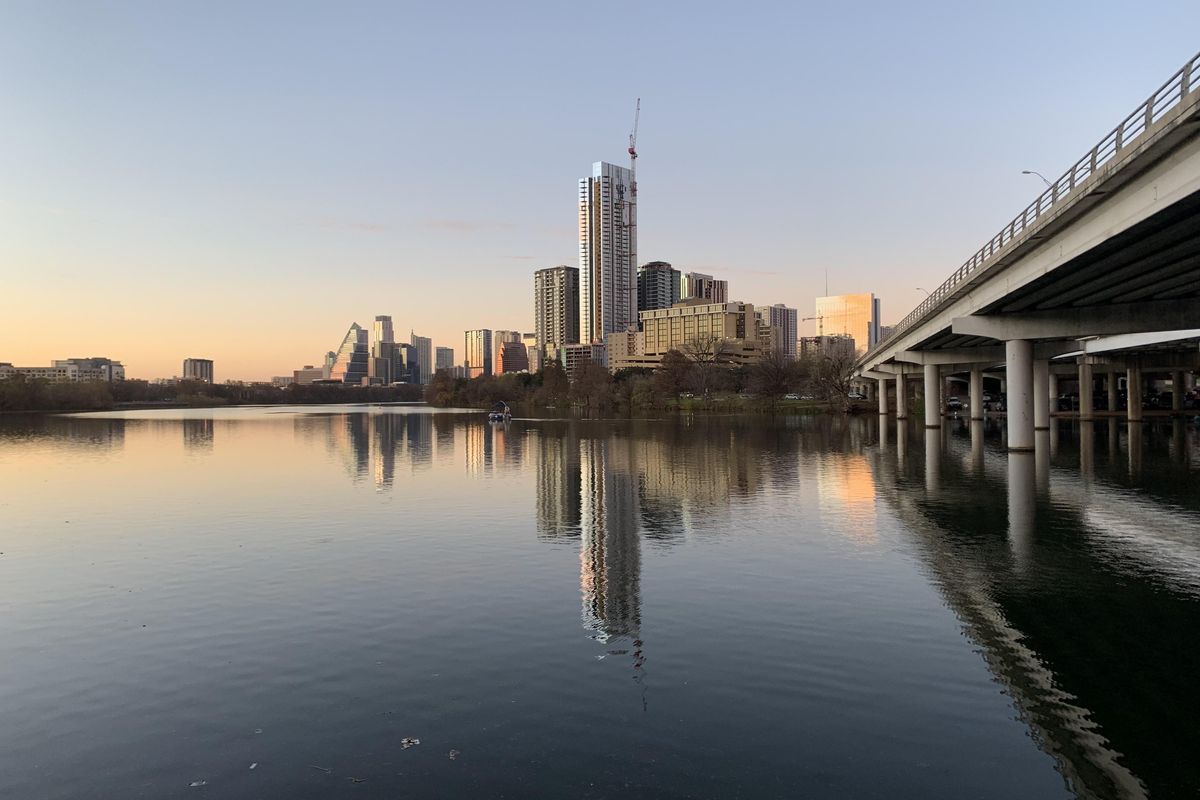 Austin's boom over the past couple of years has seen a flood of tech workers making up about a fifth of all jobs and software engineers earning an average salary of more than $128,000. The city has also won the headquarters of giants like Tesla and Oracle and expansions from others.
But lately, it's hard to ignore that even the giants are feeling worked up over market sentiment. Meta is reportedly slashing hiring plans and Tesla has talked of layoffs. Startup founders are being told to plan for the worst and venture capitalists are becoming more risk-averse.
Could all the momentum the city has gained as a tech hub come to a halt with a possible economic slump?
Scott Francis, the board chair of the Austin Technology Council, has been in Austin since the 90s, so he's seen the downturn in 2001 and then again in 2008 when he says Austin was affected quite a bit. But he thinks the scale of the investment in Austin is so much bigger now, making him less worried about it than he would have been 10 or 20 years ago.
The Chamber of Commerce has backed the idea that the diversity of the local economy would make a recession less destructive here. And at least for some tech giants in Austin, job security is less of a concern.
"When a company puts their headquarters in Austin, like Tesla has, then likely the ups and downs of their hiring and staffing changes are less likely to impact us negatively than they would be when their headquarters are somewhere else," Francis said.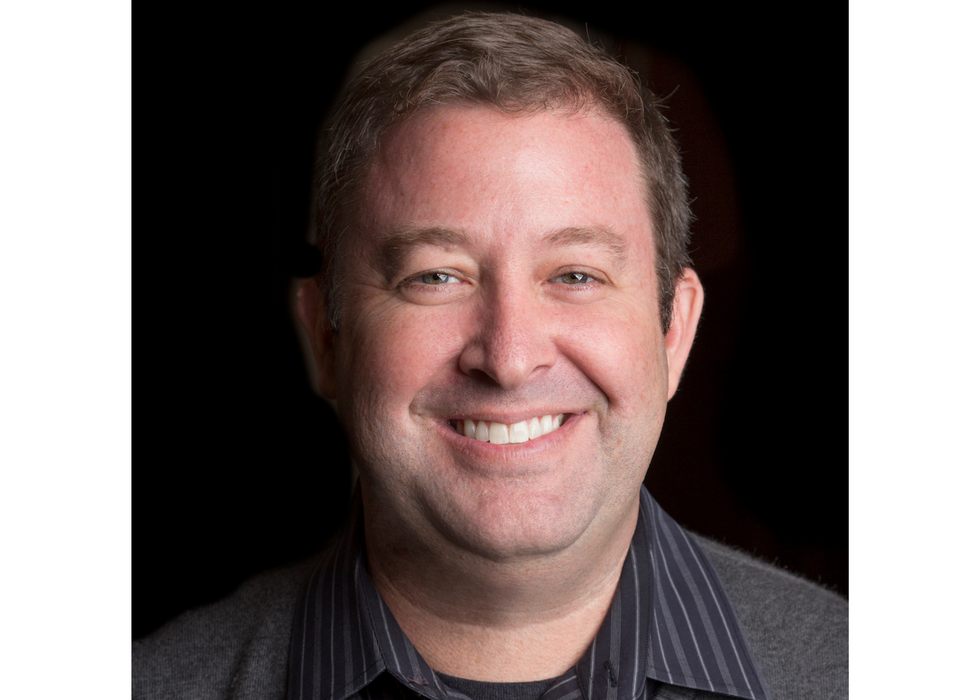 (Scott Francis)
Still, there might be specific pockets of trouble in the economy, Francis notes. He said passive client risk should be something tech companies keep an eye on. For example, there could be companies that aren't in crypto but serve companies in crypto, and that could be a risk to their status amid the crypto crash.
Christa "CS" Freeland, founding executive director of the Austin Venture Association, told Austonia that in anticipation of a downturn they reached out to Austin's venture community for their perspective on what we might expect here locally.
"The general consensus is that Austin will still continue to be a great place to start a family, enjoy the region with better work/life balance, and also get a house that would have been too expensive to even consider elsewhere in the Bay Area or NYC," Freeland said.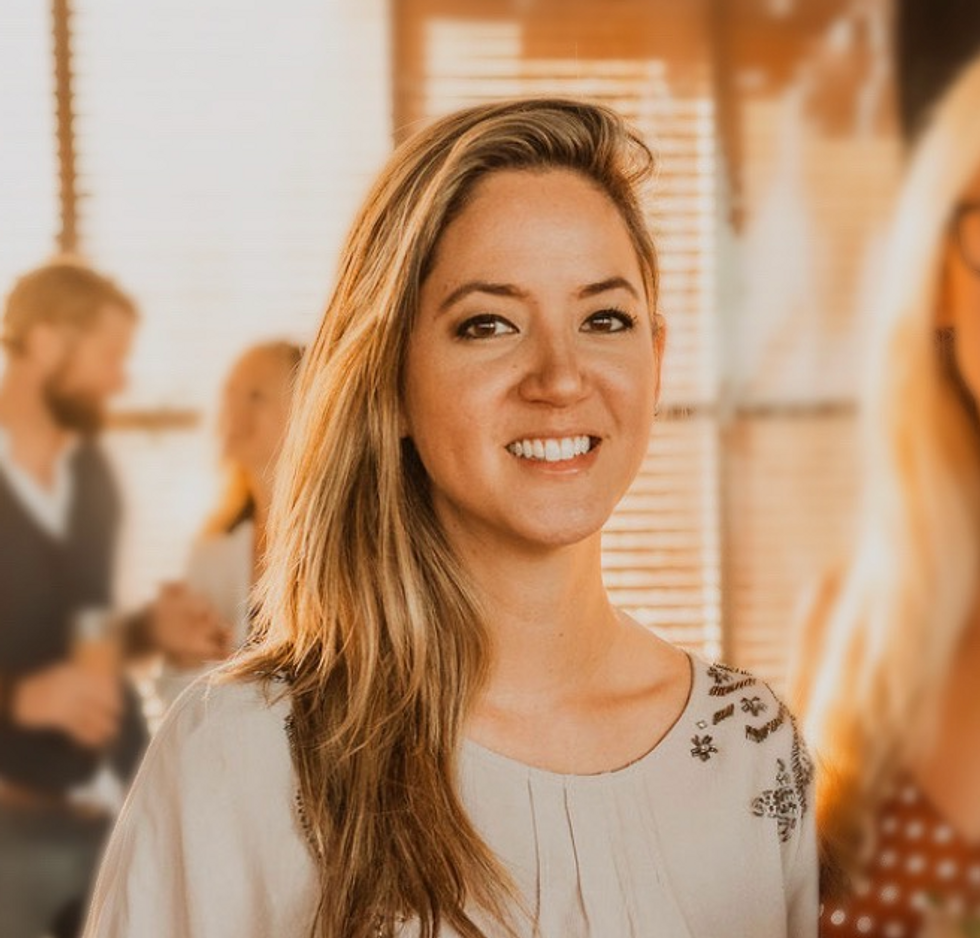 (CS Freeland)
Austin's desirability to live here is an important asset that will help it weather the storm. It's a beautiful city with great food, tons of outdoor activities and no shortage of festivals.
"As long as we can make Austin an amazing place to live, there's going to be a great tech ecosystem in Austin, because techies are going to live here," Francis said.
The growing number of tech workers with their high salaries has made it a place fewer people outside of the tech sphere can afford to live.
It's a different tune than in the past. Ultimately, Austin began competing with other tech hubs because of its relative affordability compared to other regions, Francis said. In the early 2000s and for some time after that, people had to be sold on Austin, feeling hesitant because they worried the market might be too small.
"That equation has changed so much. It's kind of amazing," Francis said.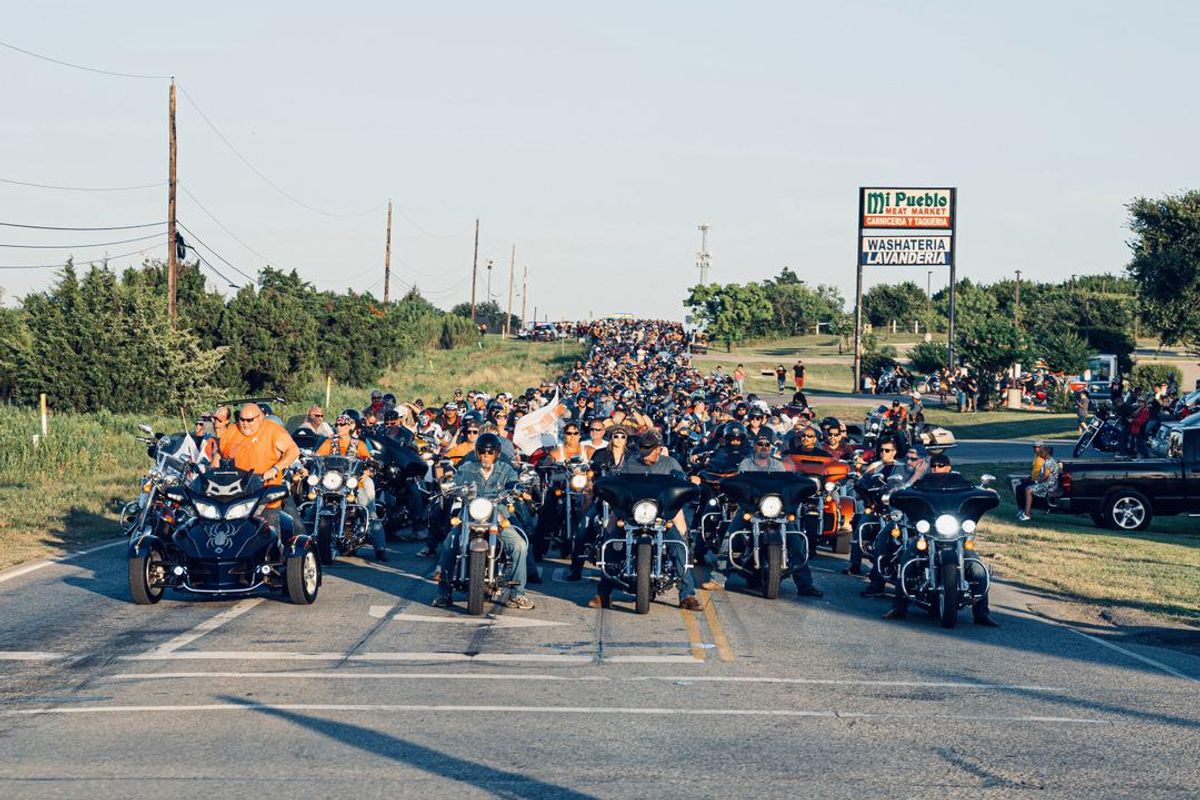 The largest ticketed motorcycle rally in the U.S. said it will limit its attendance to 2,500 per Bastrop County rules as it forges ahead with plans for its event at Mere's Reserve on the Colorado from June 9-12.
In an April hearing, Bastrop County Judge Paul Pape denied the event permit for 3,000 attendees for the annual Republic of Texas (or ROT) Biker Rally.
The event has brought in as many as 35,000 paid customers in the past, with over 200,000 estimated to attend the yearly Friday night street party in downtown Austin, and has hosted iconic artists including Willie Nelson, Lynyrd Skynyrd, Joan Jett and more since it began in 1995. This year, the event will move to Bastrop County for the first time from Travis County and include dozens of artists—including Ray Wylie Hubbard—food trucks, vendors and more motorcycle-themed entertainment.
In the hearing, Pape said he denied the request for 3,000 attendees due to limited space and lack of infrastructure at the new venue. Mere's Reserve is located on Farm-to-Market Road 969, a well-used, two-shoulder road off State Highway 71.
Bastrop County Sheriff Maurice Cook also expressed concerns about the event. According to KXAN, Cook said it's in the organization's "best interest" to monitor attendance, and he's added plans to beef up security ahead of the rally.
"As good as they can so that next year, whenever the judge evaluates their request, if it's over 2,500, of course, then he will have a baseline to just say, 'Well, y'all did use what you're supposed to'... and at that point, they could more likely get a permit over 2,500," Cook told KXAN.
Organizers said they will keep count on site and limit ticket sales to under 2,500. While Cook denied their liquor license request, the decision will ultimately be with the Texas Alcoholic Beverage Commission, which has not issued a license yet.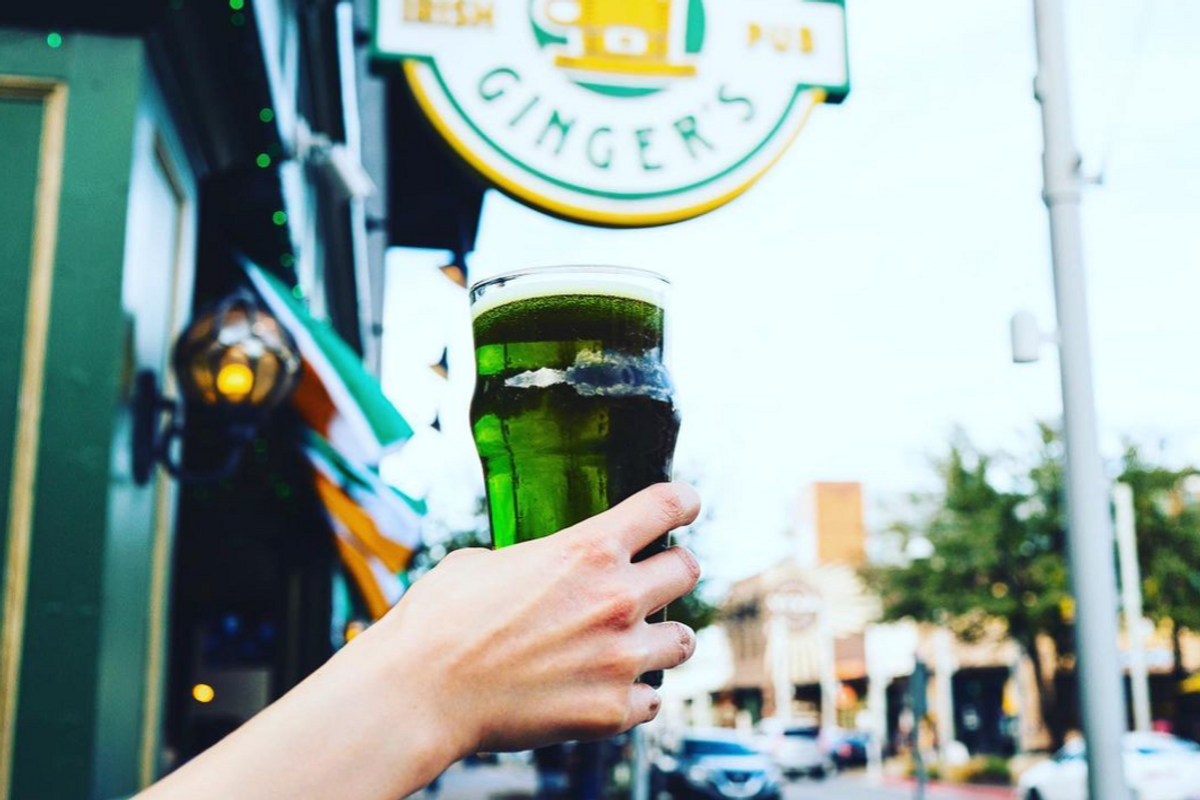 Just like the springtime leaves on the trees, St. Patrick's Day is here to bring green to all kinds of bars, restaurants and events in Austin Thursday.
Put on something green to escape wayward pinches and kiss your Irish loved ones (we recommend asking first) before heading to these St. Paddy's Day events running all day long in Austin.
St. Paddy's Day map
Jack & Ginger's Rock Rose—11500B Rock Rose Ave.
Jack & Ginger's Irish Pub at the Domain NORTHSIDE will block off the street to host a full celebration complete with green beer, bagpipes and outdoor stages.
Doors will open at 10 a.m. and be open to those 21 and older for $20. The pub will host 82 beers on tap, Irish comfort foods and menu items including a giant local pretzel and fish & chips.
Seven live music acts will run from 12 p.m. to 1 a.m. across two stages, including Hollie Holloway Band, Chandler and The Bings, Castaneda Project, More Cowbell and Jericho Machine.
B.D. Riley's—1905 Aldrich St. #130
Recently dubbed the "Best Irish Pub in Texas," B.D. Riley's will host a daylong fest complete with Irish music, food, drinks and entertainment.
The pub will open at 10 a.m., stocked with plenty of Guinness and will host performances from Daithy Arwine at 12 p.m., "The Chancers" at 2 p.m. and a Rock 'n Roll Harp set at 5:30 p.m. Everything but beer and grub will be free, including a free four-hour parking pass at the McBee parking garage.
St. Patrick's Day in the Park—200 W. 6th St.
Austin's premiere Celtic band The Here and Now is in for a busy day this St. Paddy's Day, including an afternoon bash under the emerald glow of The Kilroy Star, the Indeed tower's 20-foot tall light art installation. Picnics are welcome at the free public event, which will be held at The Park at Indeed Tower.
Baker Street Pub & Grill—3003 S Lamar Blvd.
For some Sort Austin festivities, head to Baker St. Grill to enjoy free live music, including bagpipes, Widgeon Holland and Uptown Drive, alongside traditional Irish fare from 11 a.m. to 2 a.m.
The Pub—214 W 4th St.
Looking for more green beer? Aptly named bar The Pub will host a St. Paddy's Day fest of its own complete with three music sets from 5 p.m.-11p.m., a special food menu and drink specials all day hosted by Limavady Irish Whiskey.
Bouldin Acres—2027 S Lamar Blvd.
Those craving a classic shepherd's pie can head to Bouldin Acres for a free indoor-outdoor event complete with food and drinks, DJ's and live music from Kin Faux. The venue opens at 11 a.m. and will give out free swag for the first 150 guests.
Speakeasy—412 Congress Ave.
Do some good while enjoying live music in The Austin Warehouse District at Speakeasy, which will welcome four music acts, DJ Mr. E and special guests all day.
Starting at 5:30 p.m., 90s cover band ZOODUST will perform with benefits going toward refugees in Ukraine.
St. Paddy's Day Bar Crawls—Thursday and Saturday
Enjoy no cover charge and drink specials all night with Austin's St. Patrick's Day Bar Crawl.
For $20, pubgoers can keep the party going all night long at seven participating West Sixth bars and pubs. Crawlers can collect special wristbands at Happy Chicks before heading to the six other nearby pubs for endless Guiness and Irish-themed specials.
Looking for some weekend fun? An even bigger bar crawl is set for Saturday with 13 participating bars, an afterparty at the Concrete Cowboy and two free shots or drinks for just $13.50.
St. Patrick's Day Festival Austin—online
Due to COVID and related staffing shortages, Austin's St. Patrick's Day Festival will once again be online this year. But if you're looking for luck-filled festivities from the comfort of your couch, look no further than this fest, officiated by How To Train Your Dragon voice actor Kieron Elliott.
The festival will celebrate all things Irish with performances from Austin's top Irish Dancing school Inishfree, bodhrán player and storyteller Máirtín de Cógáin, The Clickety Cloggers and music groups including The Here and Now, Sean Keane, Stars of Irish Trad music and Jeff Moore.
Corned Beef Cooking Class—Central Market, 4001 N. Lamar Blvd.
Can't get enough of Irish cuisine? For $50, Central Market's North Lamar location is offering an hour and a half class on dishes including:
Corned beef, cabbage and barley soup
Black and tan glazed pork tenderloin
Irish potato cakes
Irish butter shortbread
Plus, enjoy St. Paddy's Day music with a performance from Sean Orr and Celtic Texas at the location starting at 5:30 p.m.
More pubs and grub
For more mellow festivities, head to these Irish pubs and restaurants offering traditional fare and more:
Foxy's Proper Pub is a great downtown bet for Irish comfort bites.
Since 1866, Scholz Biergarten has become a favorite spot for beer lovers, UT fans and St. Paddy's Day celebrators.
Brit-Tex pub Nosh & Bevvy will hold live music, craft beers and plenty of Jameson for the holiday.