Get connected with our daily update
Keep on the lookout for celebrity sightings as the city of the Violet Crown slowly morphs into the new Hollywood. Tinseltown A-list power couple Ben Affleck and Jennifer Lopez have taken up residence in Austin.
The couple has temporarily relocated to a temporary luxury condo in the heart of Texas, according to a report from TMZ, where Affleck will live while shooting the new movie, "Hypnotic," directed by local talent Robert Rodriguez.
You may not see as much of J-Lo, who will only be staying with her newly-rekindled flame part-time. The singer, actress and producer will still spend plenty of time working on her own career in Los Angeles, where Lopez has been searching for a new estate.
Affleck isn't the only celeb coming to town for the film—which is set to follow a detective, played by Affleck, on the search to find his missing daughter while investigating a series of high-stakes crimes—"I Am Legend" and "The Suicide Squad" star Alice Braga will also star in the thriller.
Sources say crews are already preparing the condo for the couple's arrival, so keep your eyes peeled for Bennifer around town.
Austin is already the Live Music Capital of the World and a major tech hub, but is Tinseltown the next stop for ATX?
Two major Hollywood film studios, HBO and Netflix, have reportedly signed separate short-term leases in Central Texas for parts of this year, ahead of upcoming projects in Central Texas.
According to a report by Austin Business Journal, HBO leased about 110,000 square feet for a year in Kyle Crossing, 1980 Kohlers Crossing in Kyle, about 20 minutes South of Austin. Netflix has leased 20,000 square feet in East Austin, 2008 Alexander Ave, for between 12-18 months.
HBO will film a true-crime series in Lockhart and use the leased space for storage. Netflix will use its space for production but has yet to reveal more details of the shoot.
It is unclear how many people will be stationed at each location—no Austin jobs were posted by the companies as of Monday.
This isn't Austin's first experience in the glamorous world of film; around 400 Central Texans were hired for the AMC production of "Fear of the Walking Dead;" and the CW's "Walker," a reboot of Walker, Texas Ranger, hired Austin actors.
Additionally, Hollywood film production company Line 204 Studios announced in June plans to plant a 546-acre film studio and movie-making facility in Bastrop.
Austin's reputation as "Little California" just got more real: Hollywood film production company Line 204 Studios announced plans to plant a 546-acre film studio and movie-making facility in Bastrop.
The company, which specializes in movie props, stages and other filmmaking tools for rent, said the new facility will have sound stages, an RV park, a beach, a golf course, a harbor, a ranch and backlit movie sets. The studio would also come with restaurants, event spaces and lodging.
While the plan hasn't been approved by Bastrop City Council, the Bastrop Planning and Zoning Commission recommended approval for the project on June 3. The development plan, dubbed Bastrop 552, places the facility in a bend in the Colorado River south of Bastrop near Highway 304.
The entertainment hub would provide more than star power to the area. Over 1,400 jobs in addition to 700 construction jobs will be created by the project, and the studio is expected to bring in $2 billion to the local economy in the first decade, the company said during the June 3 meeting.
Line 204 Studios said they are eager to boost the local economy and bring Hollywood-style movie production to the Austin area.
"The community has expressed a unique desire to develop and strengthen the film industry here in Central Texas, and we believe this unique and environmentally friendly project will drive economic growth and contribute to Bastrop's future success," the company wrote on June 4.
While many approved of the project, some worry that the studio could hurt Bastrop's small-town feel, affecting traffic, noise and the environment.
If approved, the studio will join Troublemaker Studios, owned by acclaimed filmmaker and Austinite Robert Rodriguez; Rodriguez, along with director Richard Linklater, are bringing in stars Ben Affleck and Alice Braga for upcoming film "Hypnotic" filming in Austin later this year. As the city grows, so does its film influence with films and shows making Austin the set of choice.
Read more on film: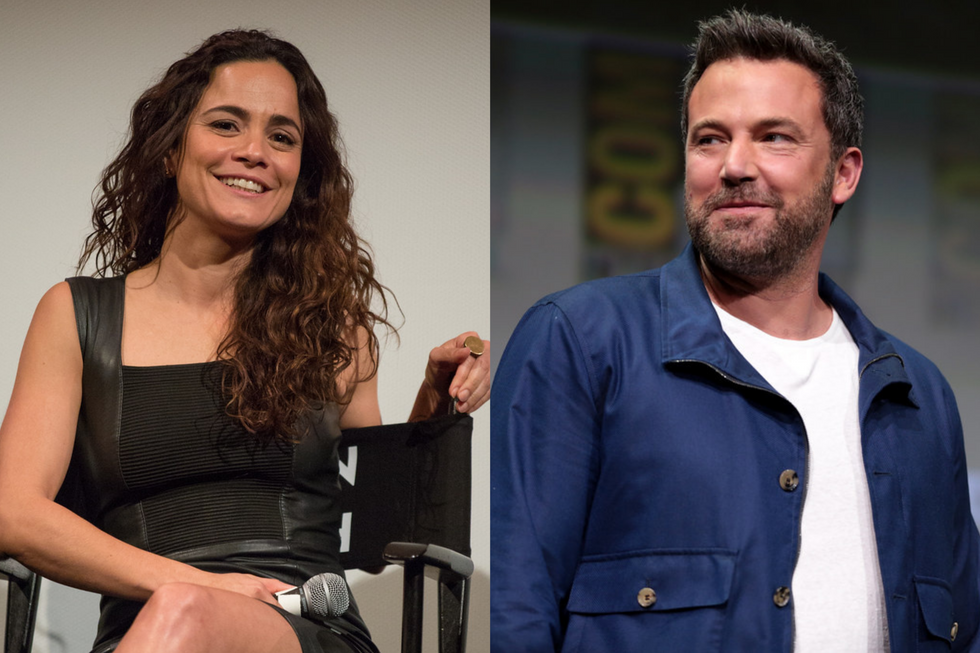 Ben Affleck, Alice Braga film thriller 'Hypnotic' in Austin
A new action-thriller film set in Austin's underground music scene is coming to life from star producers.
The film, "Emergency Contact," was picked up by Warner Bros. with executive producer and star Yahya Abdul-Mateen II, Dwayne Johnson's Seven Bucks and Beau Flynn's Flynn Picture Co. as producers.
Little has been revealed about the film's original pitch, other than that it is "set in Austin's underground music scene." It is being described as a "high-octane" film.
Abdul-Mateen II is known for his roles in "Aquaman" and "Watchmen," and is also set to make appearances in "Candyman" and "The Matrix 4."
Austin has more frequently been the set of TV shows and movies. Shows most recently filmed have included "Fear the Walking Dead" and "Walker," and new Ben Affleck movie "Hypnotic" is set to begin filming later this year.