Get connected with our daily update
For the Live Music Capital of the World, it can be surprisingly tough to find good 24-hour joints to grab a bite after a night out or a show.
While some Austin staples—Kerbey Lane, Epoch Coffee, Bennu Coffee and Magnolia Cafe to name a few—have adjusted their hours due to COVID, there are still plenty of iconic eats ready to fuel you through all types of all-nighters.
Here's some 24-hour restaurants to satisfy any late-night craving around Austin:

The Buzz Mill, 1505 Town Creek Dr.
Open 24/7, this Austin staple has been feeding Riverside with vegetarian eats since 2013. Grab a coffee by day and a craft beer come nighttime while choosing from a variety of Beyond Meat burgers and breakfast options. You don't have to go out at all beforehand, either—Buzz Mill brings the entertainment to you with live music, open mics and more events on their outdoor patio.
Zombie Taco, 25512 Guadelupe St Unit 100
A favorite for UT students, Zombie Taco offers the classic late-night staple: tacos and burritos—just off campus on The Drag. The one-stop-shop comes stocked with a full bar and outdoor patio perfect for a night out and breakfast for the morning after.
Voodoo Doughnuts, 212 E 6th St.
Lodged in a prime location on Dirty Sixth, this gourmet doughnut shop has been a haven for late-night munchies for countless Austin partiers. The Portland-based chain offers flavors that are much more appetizing than they sound—"Dirt" and "Dirty Old Bastard" are just a few examples—as well as classic donut shop fare.
Bring your cash and your appetite when you go—the restaurant is cash-only but has ATMs onsite.
La Mexicana Bakery, 1924 S 1st St.
Family-owned and operated for more than 27 years, La Mexicana Bakery is home to "the best Mexican bread in Austin" 24/7. The bakery is home to oven-baked bread, cakes and pastries, savory items like breakfast tacos and BBQ and is conveniently located at the center of town.
Tyson's Tacos, 4905 Airport Blvd.
This 24/7 Hyde Park location embraces "Keep Austin Weird" culture while serving up 37 tacos of all varieties. Grab a bite for breakfast, lunch and dinner on their aesthetic outdoor patio.
Las Cazuelas, 1701 E Cesar Chavez St.
Las Cazuelas is the only non-24/7 restaurant on the list—it's open 24 hours Wednesday-Sunday—but it more than makes up for it with its classic Tex-Mex options for any late night out.
Jim's Restaurant, Multiple locations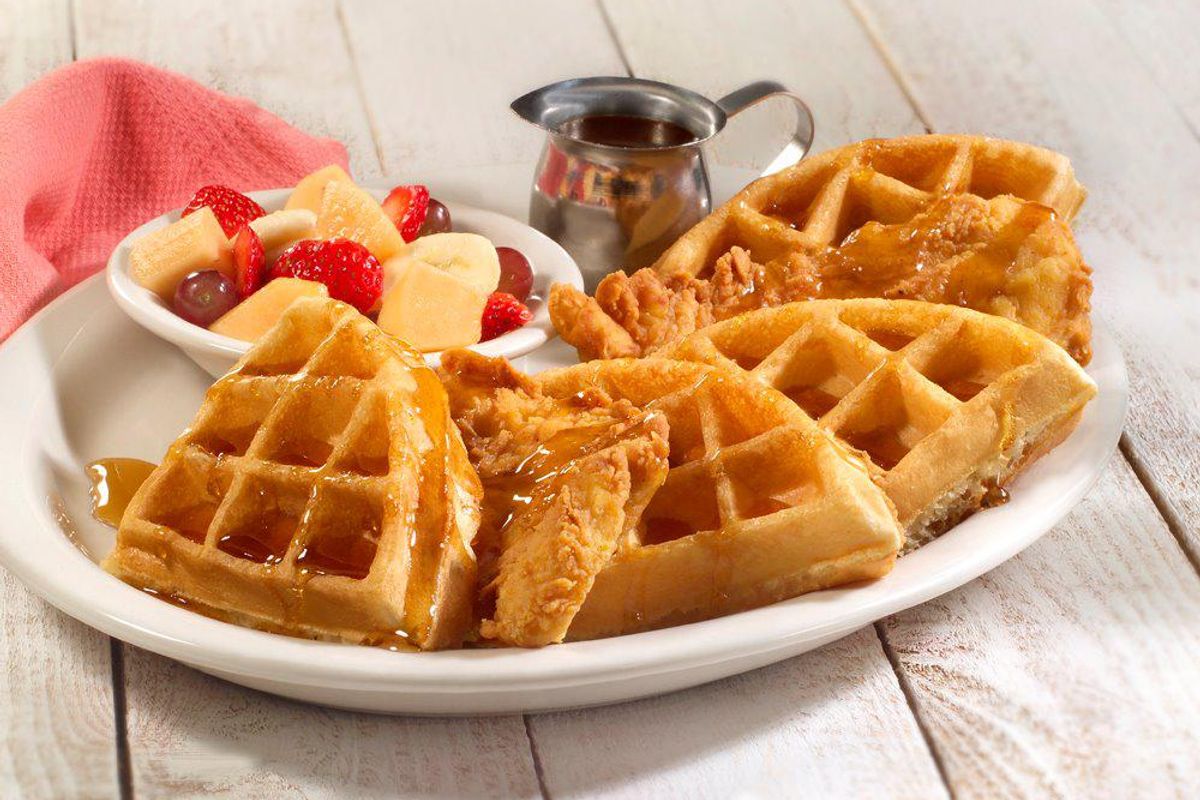 (Jim's Restaurant/Facebook)
"There's always Jim's," as the restaurant's motto goes, to satisfy your cravings with classic diner fare. From chicken fried steak to stacks of pancakes, the San Antonio-based chain's three Austin locations are readily available for any late-night wanderer.
The Classics: Waffle House, IHOP, Whataburger
Every Texan's rite of passage is eating in a Whataburger at 3 a.m., and with 18 locations around Austin, the Texas-based burger chain is readily available to Austinites craving a late-night snack.
Other classic favorites include Waffle House and its slightly classier sister, IHOP, both of which bring early-morning breakfast options well into the night.
From Your Site Articles
Related Articles Around the Web
With COVID-19 cases ramping back up, businesses must try to strike a balance between customer experience and public safety. Luckily, some spots in Austin are able to provide the best of both worlds with spacious patios to put customers' minds at ease and promote social distancing.
Here are 15 of the best patios in Austin perfect for your peace of mind:
From humble origins in a horse barn to booming sales in three states, Texas' first hemp vodka distillery has become one of the fastest-growing Black distilleries in the U.S. in just a few years of business. Their latest stop? Austin, Texas.
Highway Vodka, founded by partners Ben Williams and Wendell Robbins III, is available for sale at over 25 retailers in Austin alongside cities across Texas, Georgia, Florida and California. The company, which is the first Black-owned distillery in the state of Texas, is almost growing too quickly—Williams said they're looking to slow down for a second before they spread too thin.
"We don't have any outside investors or anything like that, so I want to make sure I know what I'm doing," Williams said.
So why hemp? CBD is illegal to use in the distilling process, so the only effects the ingredient really adds to the mix is anti-inflammatory properties.
Hemp comes more into play in the distilling process itself. When experimenting with the ingredient in initial stages, Williams and Robbins discovered that hemp acts as a "super fuel" to the yeast as it converts sugar from its other main ingredient, corn, into alcohol (which also adds a slightly sweet taste.) The plant that helps make Mary Jane also "keeps the negative stuff down" by helping form an oily layer on top that protects the product from outside influence. The result, Williams said, is a smoother vodka that won't make the morning after drinking quite so bad.
"(Adding hemp) is not about flavor at all," Williams said. "I'm my own crash test dummy, so I know even if I overdid it the night before, I'm not getting that headache I might otherwise get."
Highway's journey started eight years ago in a horse barn in Houston when the two buddies decided to start experimenting with spirits as a hobby. After 9 years of trial and error and "a whole lot of drinking," the bustling business has seen an increase of 500% year-over-year.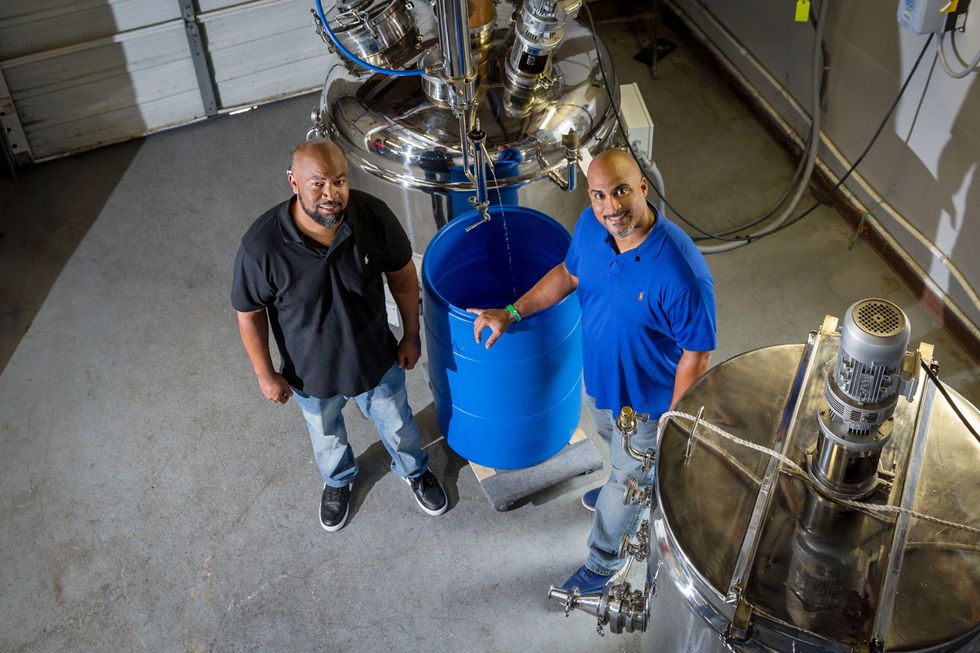 Williams and Robbins still operate within their original horse barn. (Highway Vodka)
Williams said it's no coincidence that the two love live music, drinking, and socializing at bars and restaurants; if the two were just in it for the money, he said the industry would "eat them alive."
"That's the biggest thing, to like what you're doing," Williams said. "Now I have a product that can play into all of these spaces that I enjoy."
When asked if he expected to see this kind of short-term growth, Williams simply said "no." Now that business is booming, however, Williams sees the company expanding nationwide in the next several years after they take a minute to regroup.
While Williams and Robbins are happy with their success, the most important thing is building a business that can be passed down the family. Robbins's daughter Codi Fuller has already started the legacy; at 26, she became the one of the only Black female distillers in the United States as she took the helm as Lead Distiller.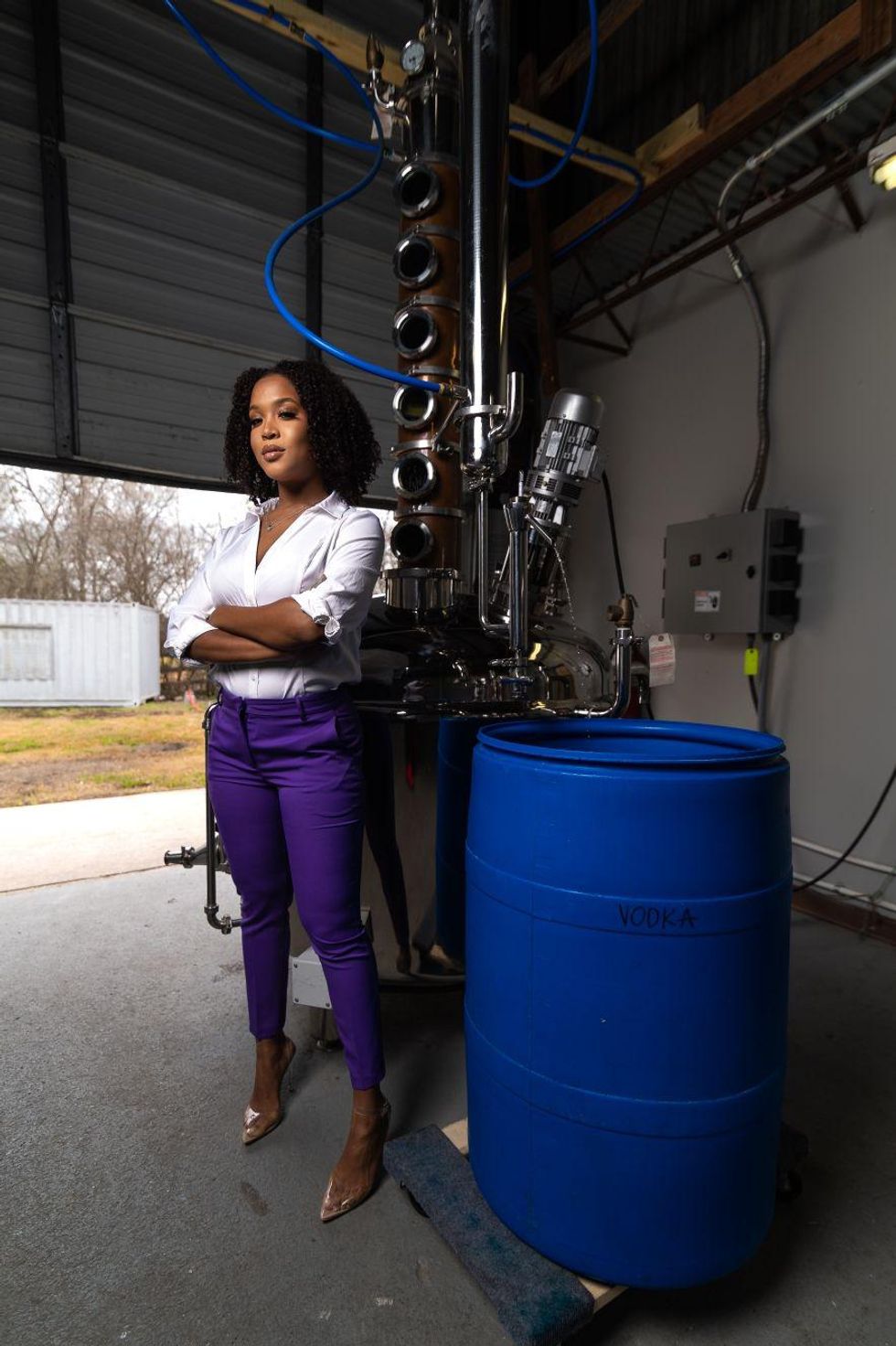 Robbins' daughter Codi Fuller is one of the only female Black distillers in the United States. (Highway Vodka)
Williams hopes his younger daughters will eventually follow suit.
"That's the dream," Williams said. "That's what you're building it for. I'm just hoping they don't go, 'Oh, that's dad's stuff' and think it's not cool."
(Pexels)
Austin's restaurants have had a tough year. With COVID-19 cases on the rise, hospitals nearing capacity and Stage 5 COVID-19 risk-based guidelines in effect, some Austin eateries have taken it upon themselves to put "flattening the curve" on the menu.
After a year of strife and strain on the food industry, the latest Stage 5 recommendations have put extra strain on restaurant owners, leaving them between a rock and a hard place. Since the guidelines are just recommendations, not orders, owners are left with the choice to stay open and risk infection or close and lose money.
The guidelines recommend shuttering dine-in services, limiting outdoor dining to 50% and closing down at 10:30 p.m.
Although the guidelines just went into effect on Wednesday, these restaurants have already voluntarily closed their dining rooms.
P. Terry's
P. Terry's announced on Saturday that it would close dining rooms at all burger stands and Taco Ranch locations effective immediately, though drive-thru and delivery will still be open.
DrinkWell
DrinkWell, located at 207 E. 53rd St., closed its dine-in services on Wednesday, the same day Austin moved into Stage 5, though pickup and curbside options are still available.

"We are closing dine-in services voluntarily as a way to do our part to support our community in lowering the impact of COVID-19 for our guests and the staff here at DrinkWell," the restaurant said on Instagram.
Old Thousand
Old Thousand, located at 1000 E. 11th St., made the decision to close Sunday but remains open for takeout. Its second location, at 4805 Burnet Road, was not mentioned in the temporary closure.
Eldorado Cafe
Eldorado Cafe, located at 3300 W. Anderson Lane, is one of the rare restaurants that has had their dining room closed through the entirety of the pandemic. Now is no different, as the restaurant plans to reopen indoor dining in 2021.
L'Oca d'Oro
Likewise, L'Oca d'Oro, located at 1900 Simond Avenue, has kept customers from dining in for months, trying to adapt to the pandemic in other ways, like starting a subscription service.

More than 110,000 restaurants—
or nearly 1 out of every 5 establishments
—have shut down nationally since the pandemic started, according to a recent survey. Locally, it has meant Austin has said goodbye to iconic spots like Shady Grove, Threadgill's and Magnolia Cafe on Lake Austin, among others.