Get connected with our daily update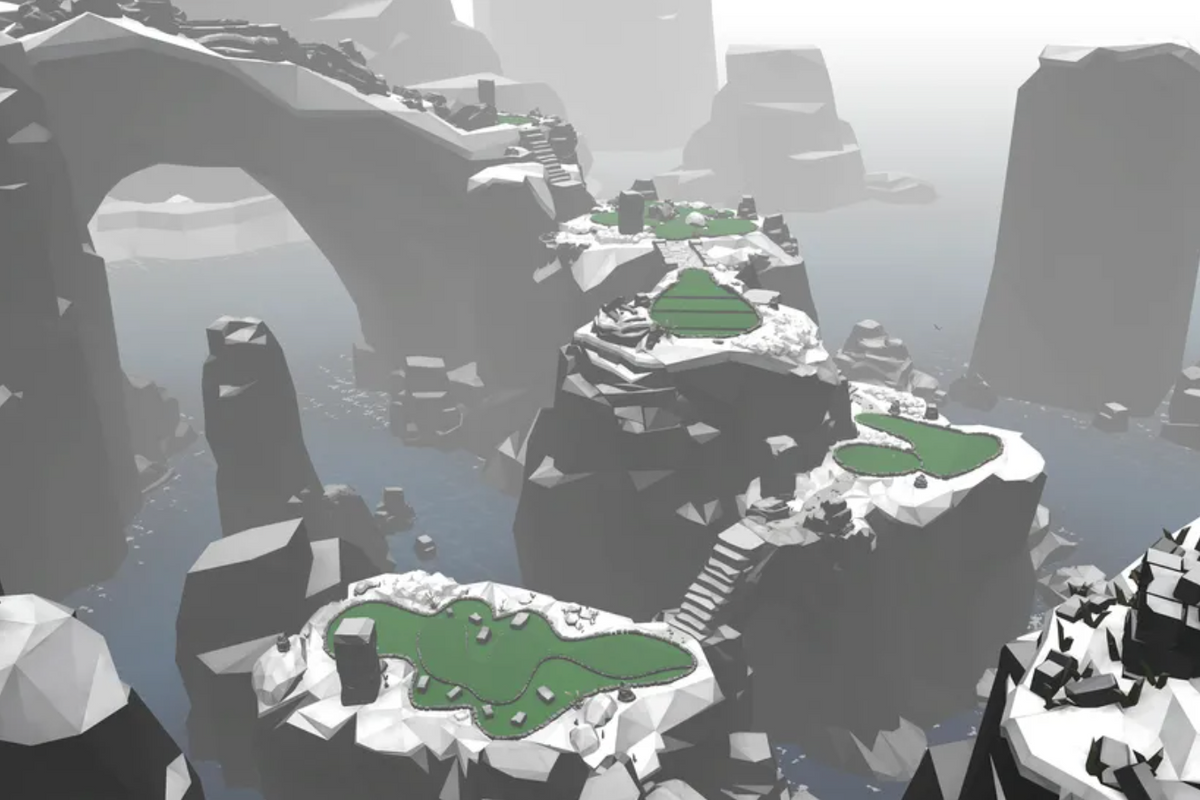 Now you can play putt-putt from the comfort of your home.
Austin-based computer animation studio Mighty Coconut has made a virtual reality mini golf game with add-on courses set to release this summer and another near the end of the year.
These announcements come as tech races to form advancements in VR and the metaverse, a growing network of virtual worlds. So far, Austin's tech scene has put its hat in the ring with games such as the hot-selling island world of White Sands.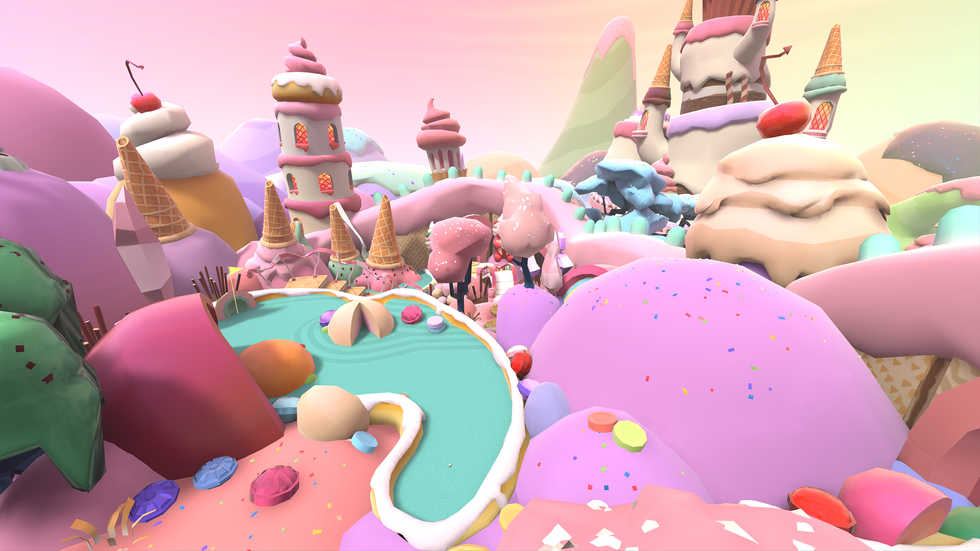 For this latest game, known as "Walkabout Mini Golf: Myst," Mighty Coconut partnered with Washington-based video game developer Cyan to make a 36-hole course that may rival Peter Pan Mini Golf in South Austin.
This partnership is bringing about a revival of sorts of the classic puzzle video game Myst, which was initially released for the Mac in the early 90s. Tapping into a market of gamers and non-gamers alike, it was able to become one of the best-selling videogames of the 20th century. Just last year, Apple optimized the game for its M1 chip and released it on the app store.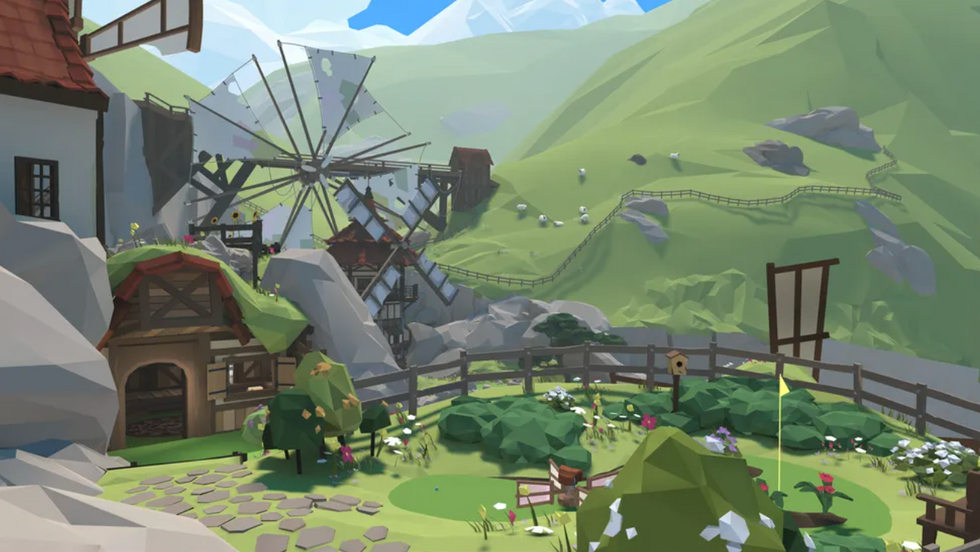 "Our generations of players have discovered the starkly beautiful and now iconic Myst island, so it now only feels natural that we open this virtual mini-golf attraction where fans can connect and explore," Hannah Gamiel, development director at Cyan said.
Gamiel added that people will be able to explore the world the creators, known as the Miller brothers, made. Gamers can also "have friends from all over the world join them for fun—all around the whimsical game of mini golf," Gamiel said.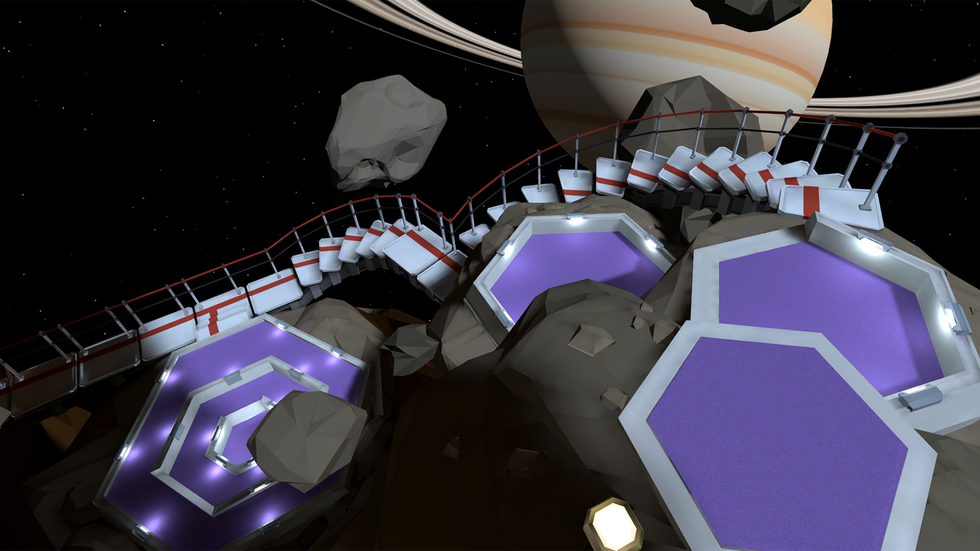 Mighty Coconut said the course will be available on Meta Quest, Steam and forthcoming VR platforms and will feature settings, objects and the "spirit of puzzles" from Myst saga.
And it's not all just about trying to score a hole in one. This latest game will also feature 18 lost balls to collect, a fox hunt scavenger expedition and a virtual, commemorative putter to collect.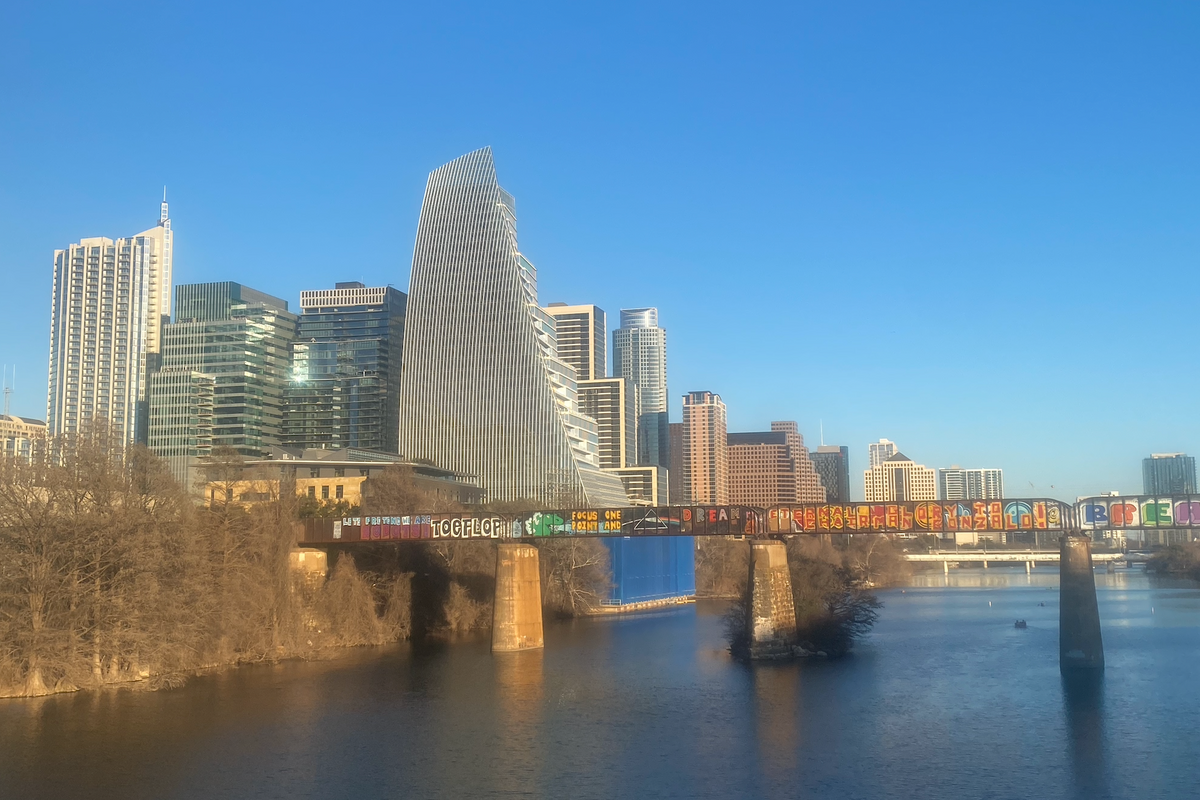 With another pandemic winter behind us and the threat of omicron waning, workers are grabbing their briefcases and heading back to the office.
Kastle Systems, a property technology company, reports almost 62% of Austin metro offices were occupied as of March 30, a figure that jumped nearly 9% from the week before then. It's higher than what's seen in Dallas and Houston and even metros on the coast.

This return to the office in Austin and elsewhere is being driven in part by big tech.
For example, some Google employees returned to the office months ago. Last month, Google said it expected most workers to return to offices three days a week and have two days of remote work by this month.
Starting next week, Apple will ease out of remote work by starting a hybrid schedule that requires two in-office days weekly and tacks on another in late May.
Reporting from the Wall Street Journal noted that Meta CEO Mark Zuckerberg and other leadership at the company work from Hawaii, Cape Cod and Europe though workers made a return to the office on March 28.
This increased office activity means downtown Austin is bustling once again for office workers, influencers and people looking for entertainment. TikTokers are pointing to their favorite dining spots like the Fareground Food Hall. Castle Hill Fitness just brought back weekly workouts for yoga, dance and cardio. The Paramount Theatre is hosting a comedy festival this month while venues like ACL Live and Stubb's Bar-B-Q have regular shows slated for the spring and summer.
This liveliness is only the start. With tower announcements and leases from giants like Meta and TikTok pouring into downtown, there's bound to be even more activity in and outside the office in the coming months and years.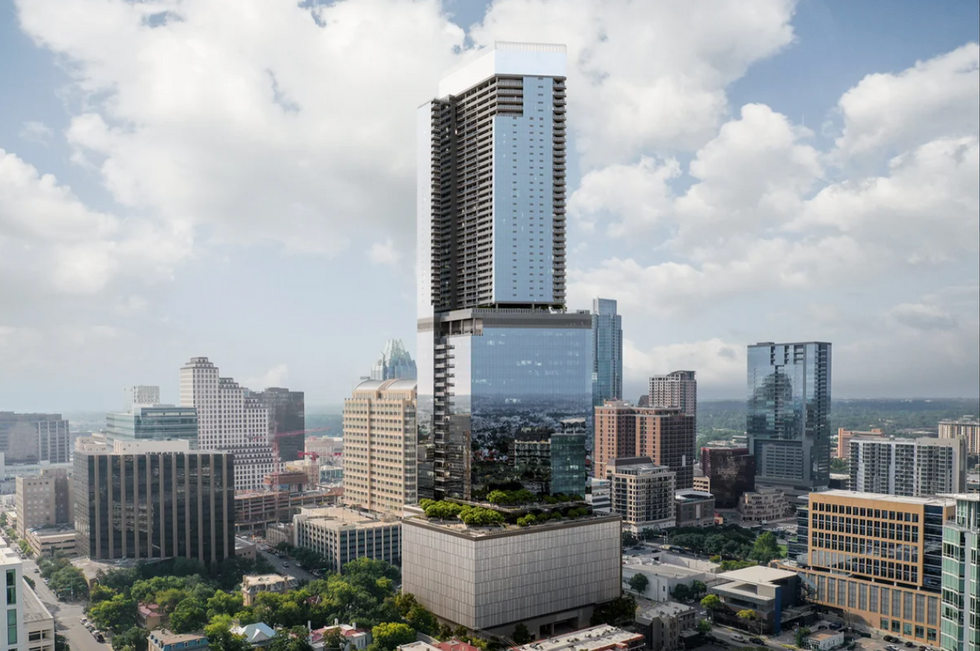 Sixth of Guadelupe will lease all 33 of its commercial floors to Facebook parent company Meta.
A February study from the Pew Research Center shows 60% feel less connected to their coworkers now, showing a want for back to office work. Still, a majority, 61%, say they are choosing not to go into their workplace.
Andrew Brodsky, a professor at the McCombs School of Business at the University of Texas at Austin, says labor market conditions are favorable to employees at this point in time.
In the case employees don't want to return to the office, they can find a company that will allow remote work.
"Part of what organizations are struggling with is that some employees really want to come back to the office because they like that collegiality, they're much more productive in the office and other ones want to just continue working virtually," Brodsky said. "So there's a little bit of conflict from two sides about how to remediate that."
Different incentives, such as Google reimbursing workers for a subscription to e-scooter maker Unagi or allowing hybrid schedules, could be part of the solution for companies to get employees back in the office and fill newly-leased buildings.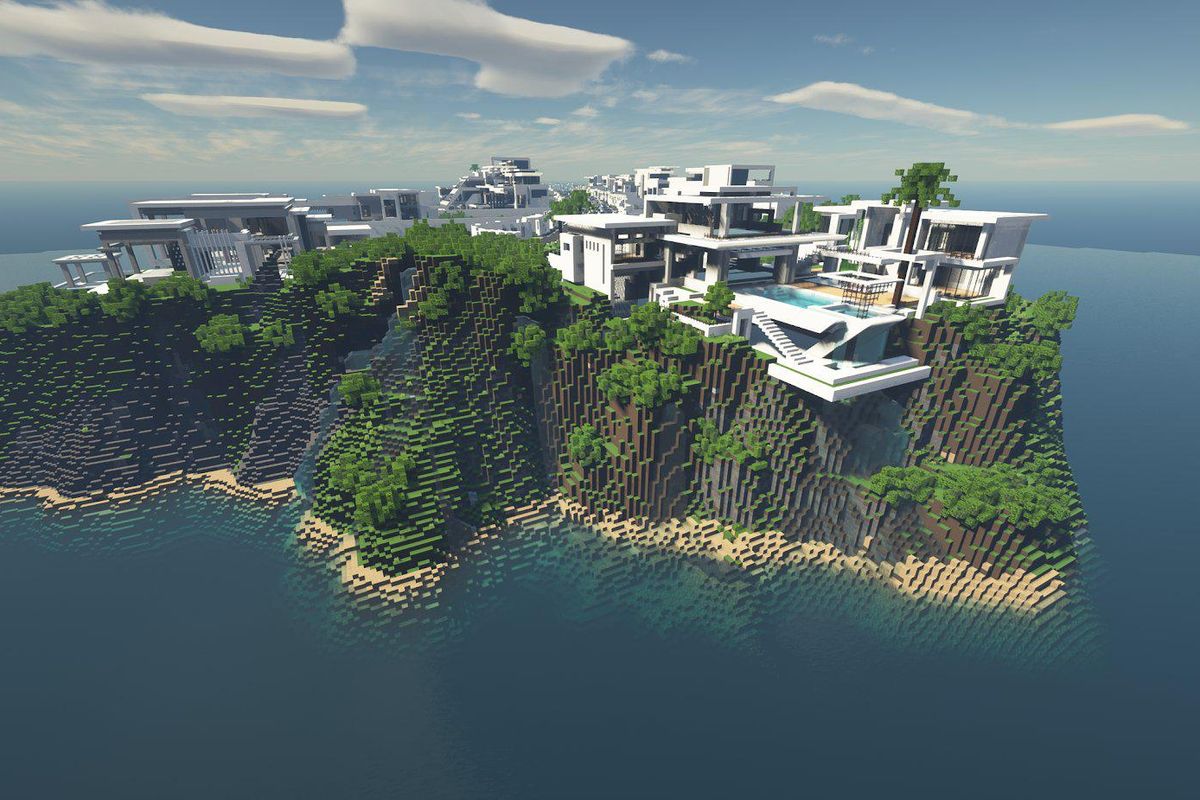 Island life in a luxury villa and riding around on ATVs is a world thousands are creating for themselves digitally through a game known as White Sands.
Started by Austin entrepreneur Adam Hollander, the venture adds to locals getting in on the metaverse, an early stage realm where developers are using virtual reality, augmented reality and other tools for virtual worlds.
According to KXAN, Hollander used $1.2 million of his money for the virtual space where users can take part in activities like hot air balloon rides, paintballing, stand up comedy and more.
GM...\n\nI LOVE my pink ATV! \n\nHere is me riding around @whitesandsgame \n\nENJOY.pic.twitter.com/BResPCpnU8

— Blockchain Brown (@Blockchain Brown) 1648985235
Users can build on plots of land via Minecraft. Three thousand of those plots were granted to users through NFTs, or digital collectibles known as non-fungible tokens, and sold out quickly, with the value rising up 50%.
A couple of weeks ago, Hollander posted about how the initial land sale raked in 1,500 ETH, which is equivalent to $4 million.
KXAN also reports that White Sands raised millions without investor money and will put up luxury villas for sale, after which it expects to raise $4 million.
Gamification is a key feature of the metaverse, which Hollander knows well having served as Microsoft's gamification director from 2015 to 2017. Before becoming co-founder of White Sands at the start of the year, Hollander was involved in other technology ventures, including Hungry Wolves, a collection of 6,000 randomly generated wolves prowling the Ethereum blockchain.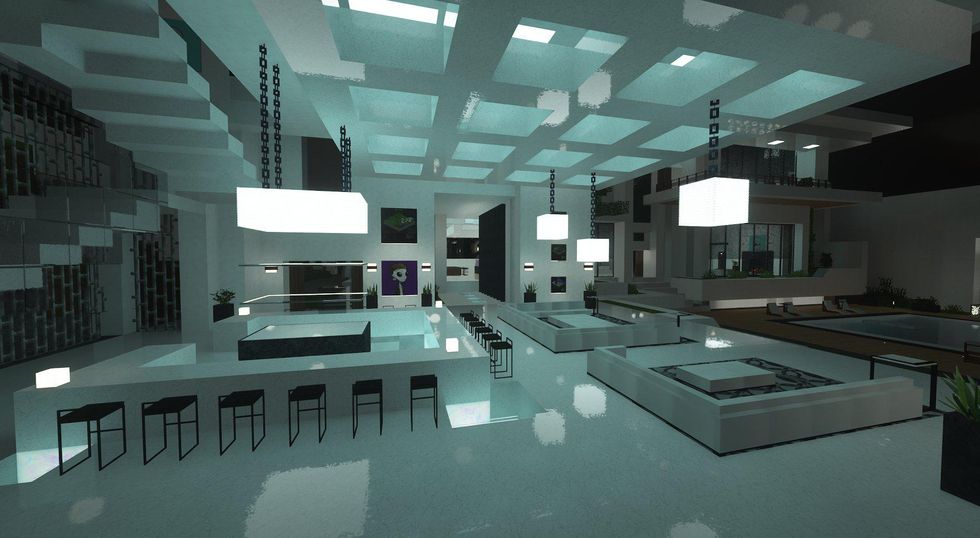 (White Sands Game/Twitter)
In a recent interview with FOX 32 Chicago, Hollander explained the value of this burgeoning real estate.
"One day you might be playing virtual golf, the next day you want to save a princess from a dragon, the next day you might hold a business meeting and at the end of the day, you're going to need a place to come home to at the center of the heart of this ever-expanding, open and interconnected metaverse," Hollander said.