Get connected with our daily update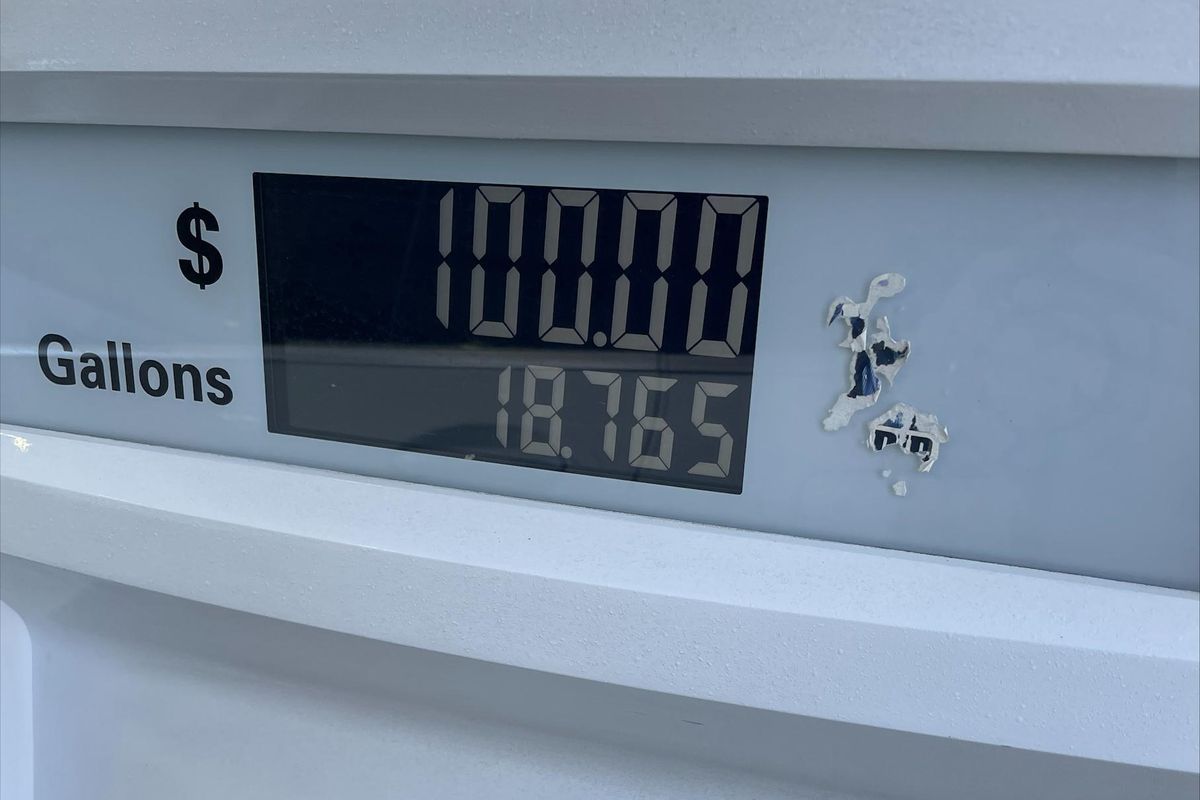 Filling up your car has never left a deeper dent in your wallet as gas prices soar to almost $5 in Austin.
As of Tuesday, the average gas price was $4.70, up 13 cents from last week and $2 this time last year in the Austin metro, according to AAA. Nationally, the average price of gas has gone up to $5.
We asked Austonia readers to send us pictures of what they're seeing as they fill up.

Steph Bartone, an Austin native, is really feeling the uptick in prices as she drives a 2500 Ram Diesel.
As a realtor, she drives to the Georgetown/Leander area, as well as the Kyle/San Marcos area and says the gas prices for diesel have had a huge impact on her finances. The average price of Diesel is $5.28 as of Tuesday.
She says she would pay about $80 to fill up when she bought it a little over a year ago to paying $130+ per tank—$700+ a month.
"I am looking to get into a gas truck to help reduce the amount of money I spend on gas," she said.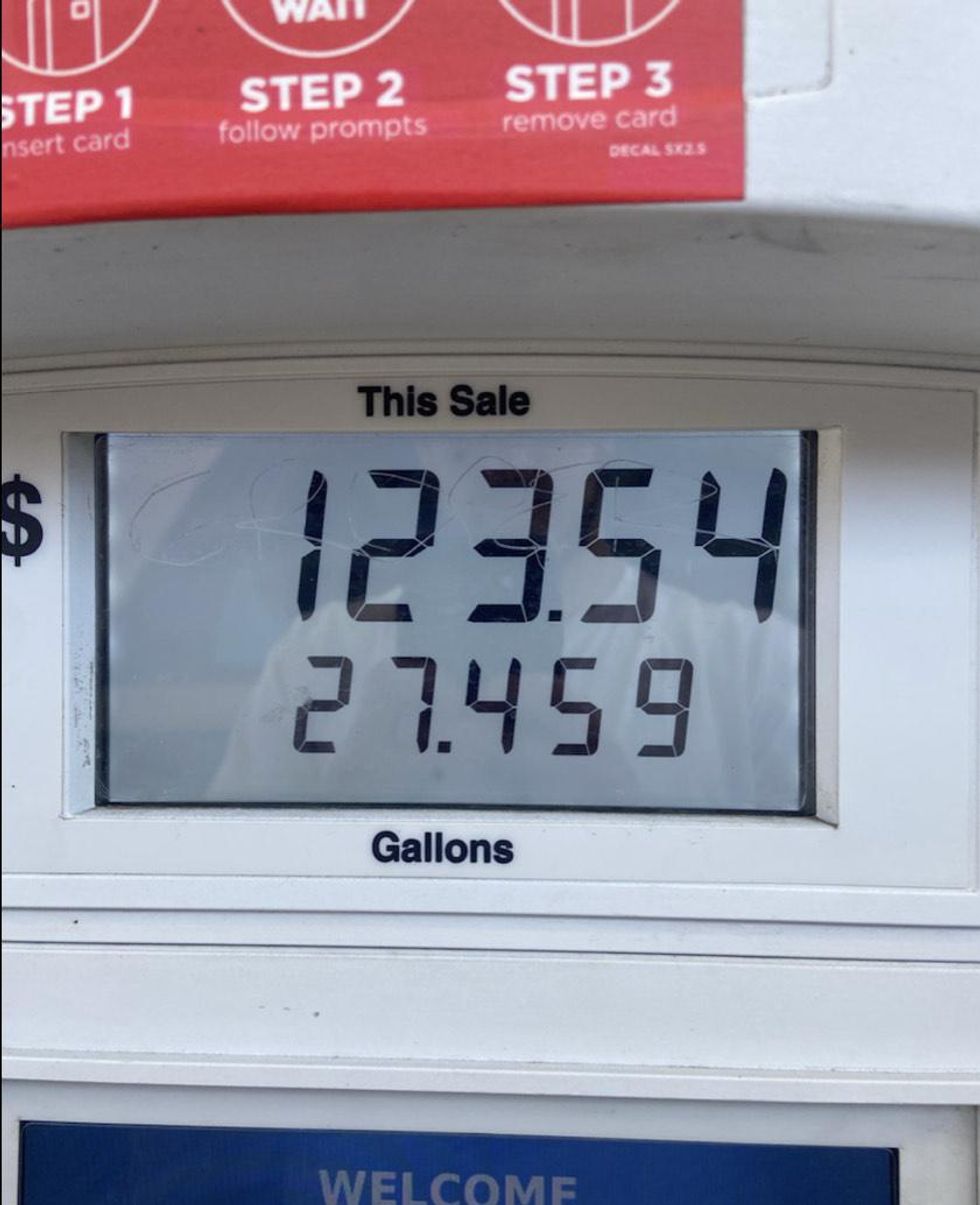 Jamie Wilson spent $123.54 filling up her Ford Truck a week ago. "I was in sticker shock."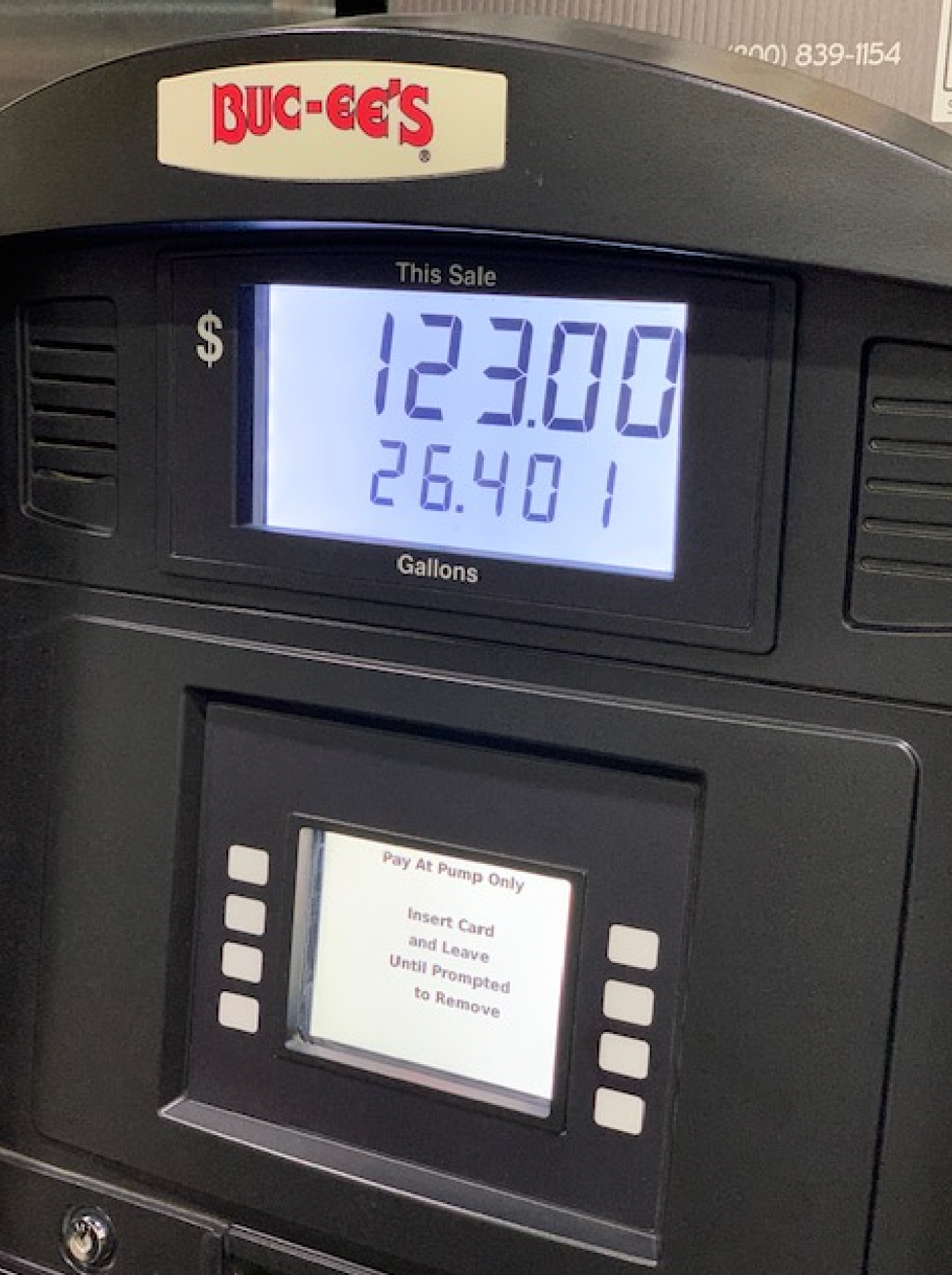 Chris Peterson, a local retiree, drove his Ford F-150 to New Braunfels on Monday for a swim in the Comal River. On his way back up to Austin, he stopped at Buc-ee's for gas.
When he saw he was at $123, he thought the pump was broken. "After a minute or so, I came to my senses and realized that what I saw was what it was. This was a shock for someone that has filled up gas tanks in texas for 52 years!" Peterson said.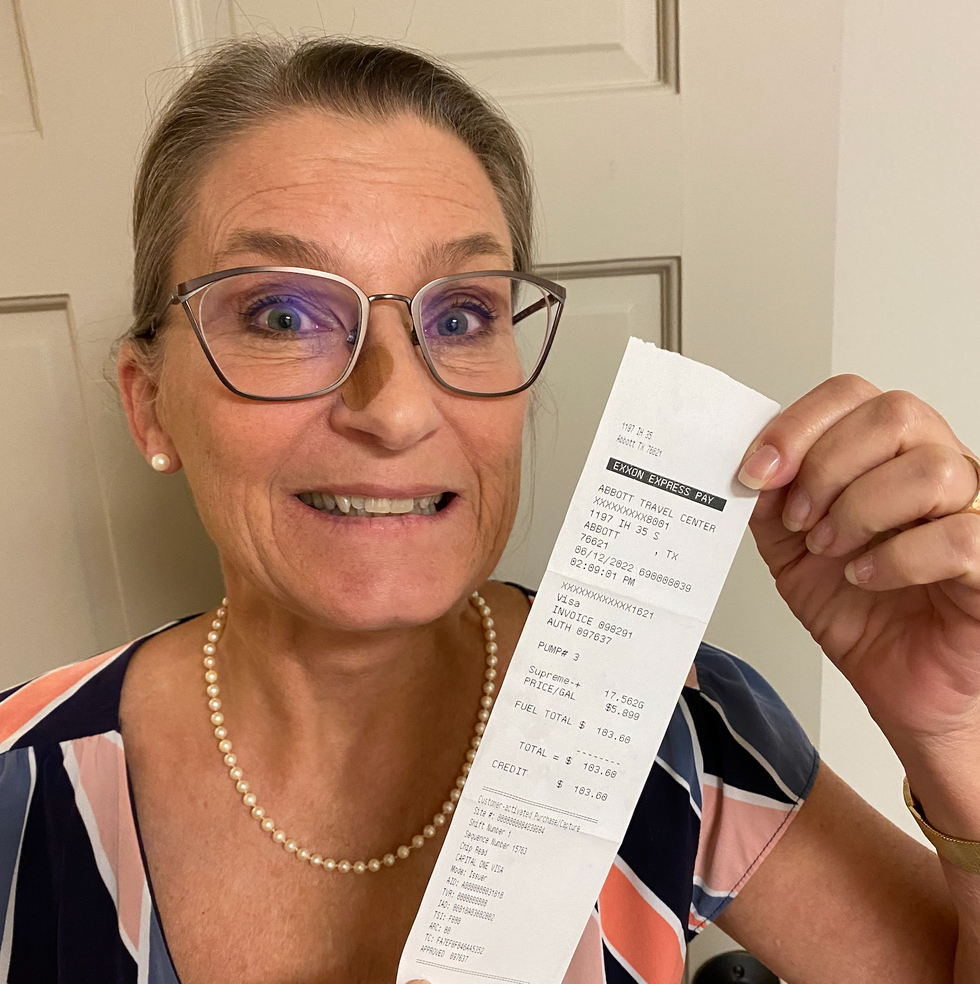 Lakeway resident Janet Hobbs spent $183.68 at the pump Tuesday as she traveled home from a convention in Fort Worth.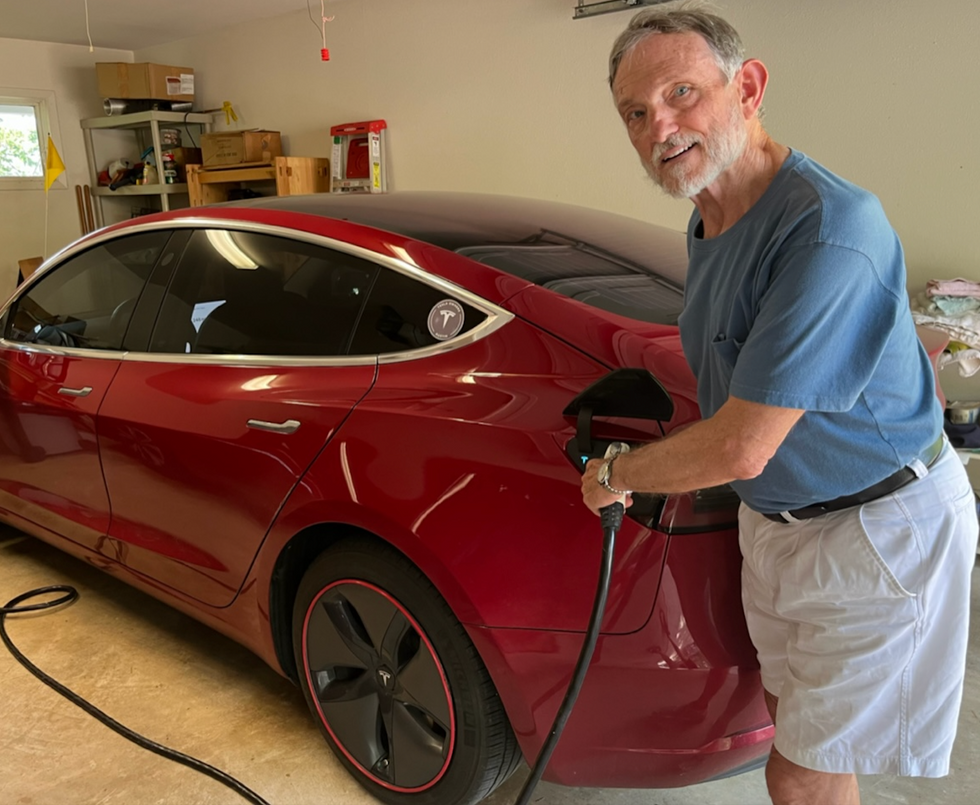 Electric vehicle owners have not had to feel the pain felt at the pump.
Dale Bulla started driving electric in 2011 and says he has been "begging" others to do the same.​
"It's a shame it has taken this long for Americans to understand that fossil fuels are not the future," he said.
From Your Site Articles
Related Articles Around the Web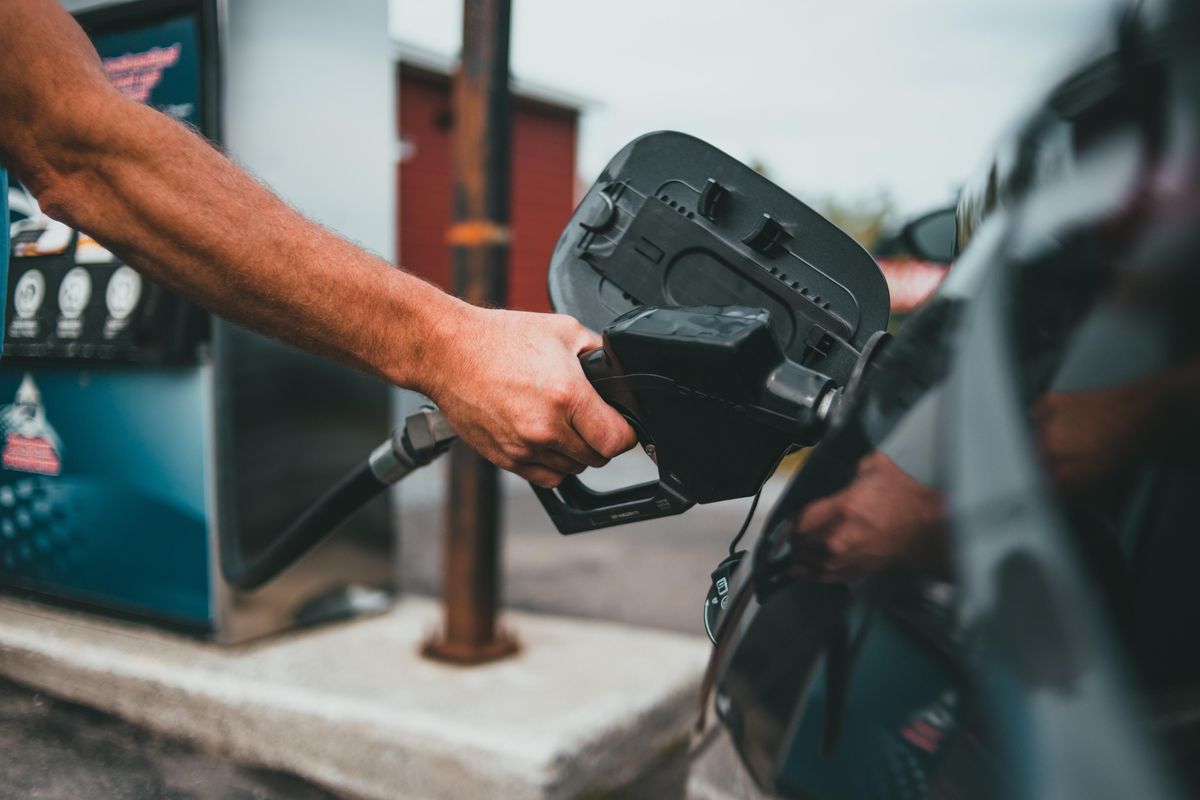 Fuel costs in Austin and across the nation are record high—and they're not going down anytime soon.
Average gas prices in Travis County are sitting a hefty $4.16 per gallon, according to AAA, compared to an average of $2.70 last year. Nationwide, fuel prices are at an average of $4.48 per gallon.
The bill per gallon is the highest ever recorded in Austin but experts don't expect a reprieve anytime soon—GasBuddy head of petroleum analysis Patrick DeHaan said to expect new records on a "near daily" basis.
"There isn't much reason to be optimistic that we'll see a plunge any time soon," DeHaan said, adding to expect prices closer to $5 by the end of the week.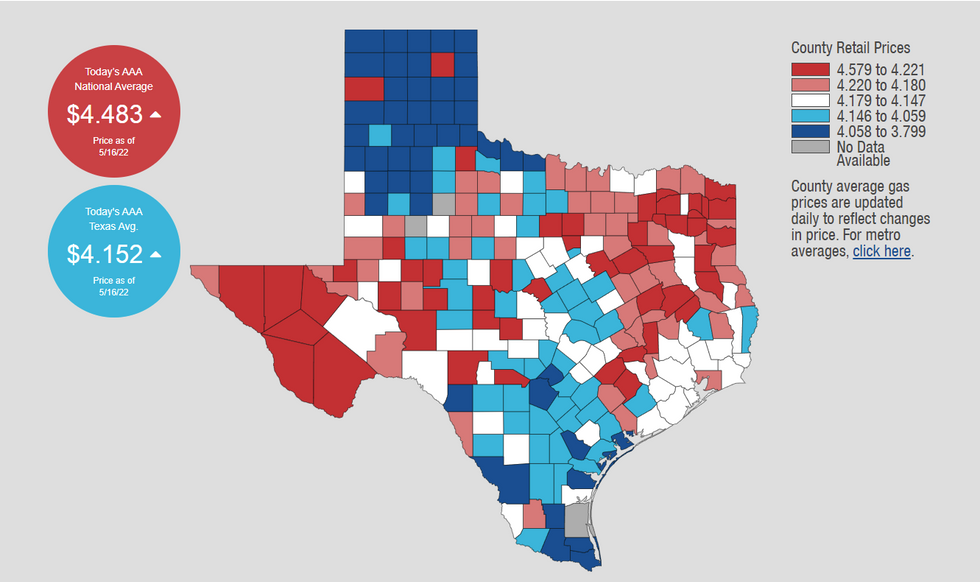 Why are prices climbing? DeHaan says to blame low inventory combined with high demand, more expensive blends and warming temperatures jump-starting "driving season."
While gas prices are marginally cheaper in Williamson and Hays Counties, between $4.12-$4.13, surrounding counties are locked into the same price range.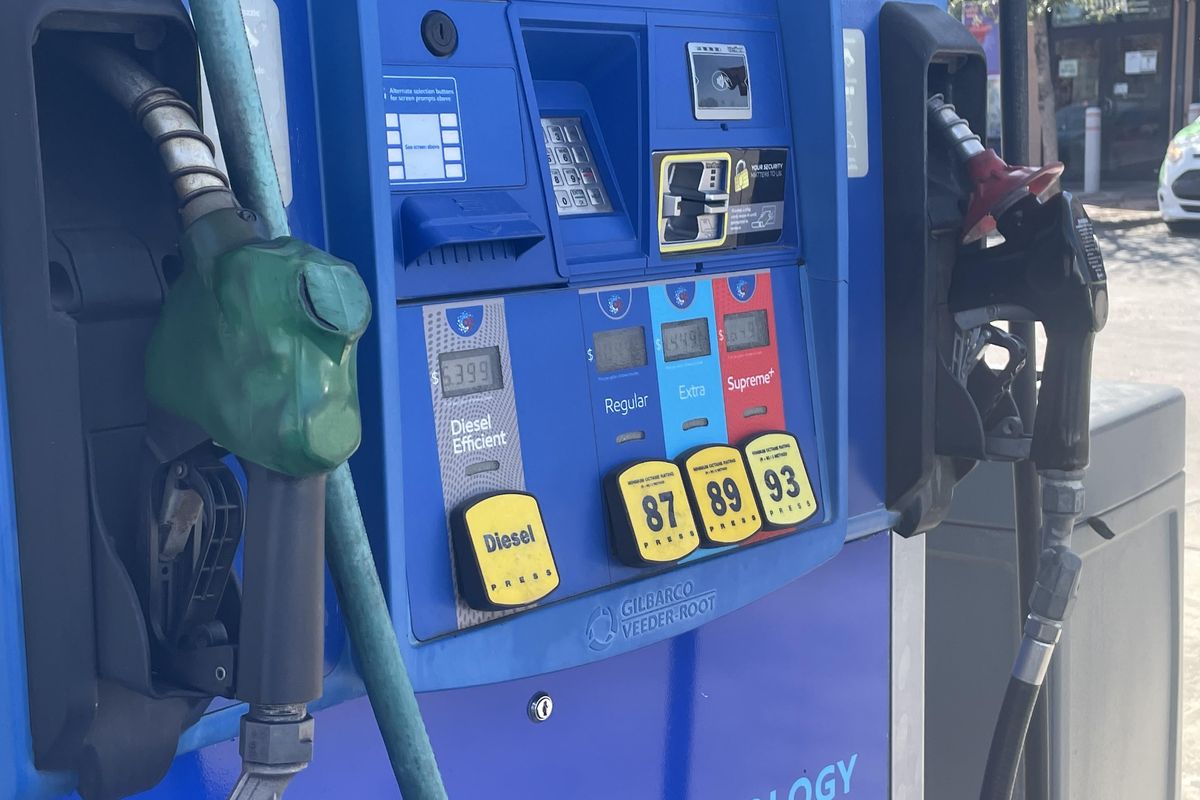 You'll be hard-pressed to find a gallon of gas below $3.99 in Austin as national gas prices reached an all-time high of $4.32 per gallon Thursday, causing some Austin residents to think twice before grabbing their car keys.
Travis County gas prices reached an average of $3.98 per gallon Thursday as the Russian invasion of Ukraine diminished the available crude oil supply.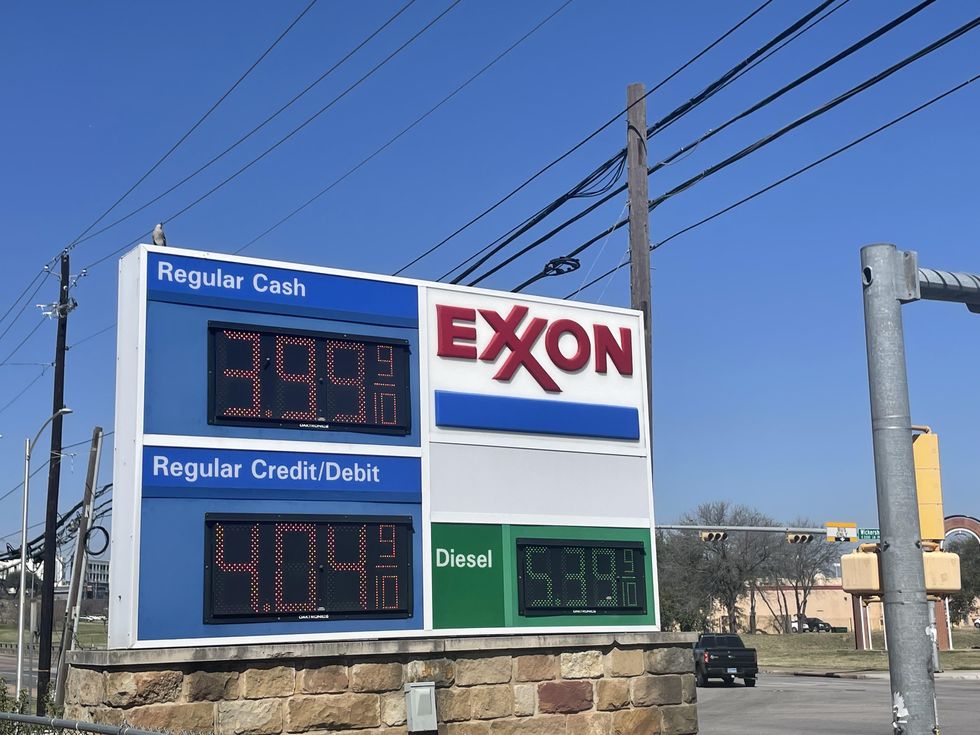 Gas prices on E. Riverside Dr. were almost all $3.99, including at the Apple Mart. (Claire Partain/Austonia)
For Austinites like Francisco "Fran" Ordaz, that means making small adjustments to his schedule.
"I walk to the store a bit more now," Ordaz said. "Not a huge change, but a change nonetheless."
Are current gas prices going to affect how much you drive? Let me know why/more opinions in the comments!
— Claire (@partain_claire) March 10, 2022
For others who need to drive to get anywhere, the new spike in prices will just empty their wallets further as other necessary expenses, like rent and groceries, continue to rise.
"It's atrocious," Stefan, who said he wasn't comfortable with giving his full name, told Austonia. "To do anything—groceries, work, anything—driving is still a big part of my life, but at the same time I might Uber at some point."
Even though most Americans—around 83%—still rely on driving most days, many gas pumps near E. Riverside Drive were empty Thursday morning.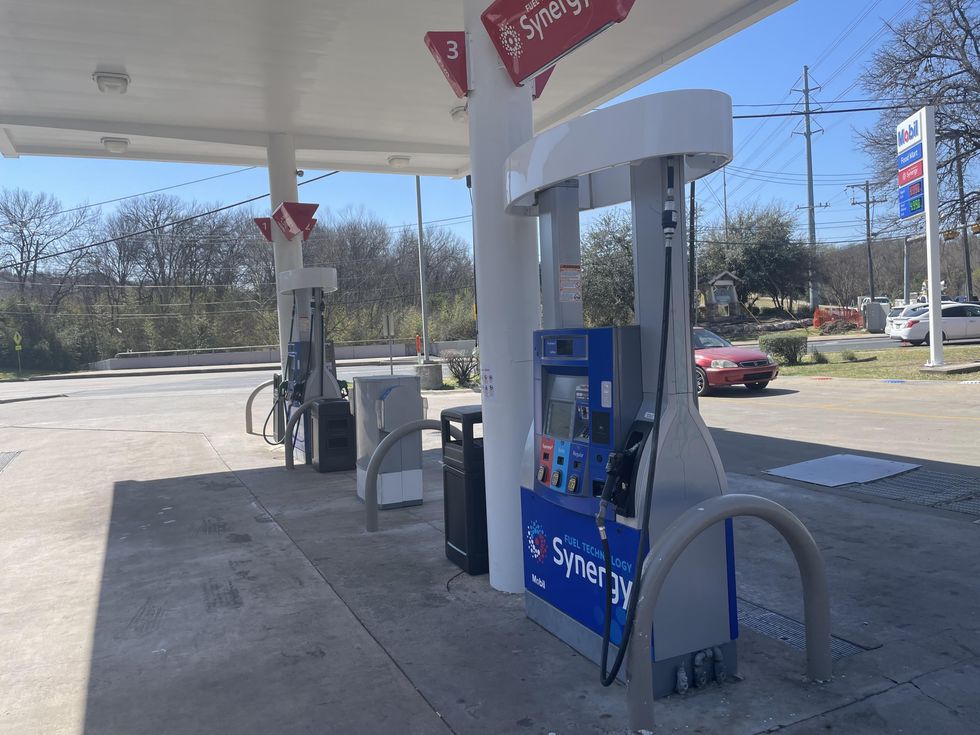 The Mobil gas station on Oltorf St. was mostly empty Thursday morning. (Claire Partain/Austonia)
Sam Devkota, who works at Apple Mart at 2101 Wickersham Ln., said the gas station saw traffic go up and then down as drivers scrambled to get cheaper gas before it reached $3.99
"We've seen a little bit less," Devkota said. " I think it will go down and down tomorrow."
Some Austinites, like Jeroen Naus, are rejoicing in their remote work schedule amid the spike.
"Working from home, my driving has gone down significantly," Naus said. "(I spend) less time stuck in traffic."
Naus thinks ride-sharing apps like Uber will see the biggest impact in coming weeks, and the company already reported higher than anticipated February demand on Monday, reaching just 10% below pre-pandemic levels.
But more expensive gas means more expenses for Uber drivers, who took to social media to air their frustrations. Some even quit as they complained that they barely broke even with the heightened price.
Meanwhile, some Austin residents, like Peter Dolan, aren't having any pain at the pump.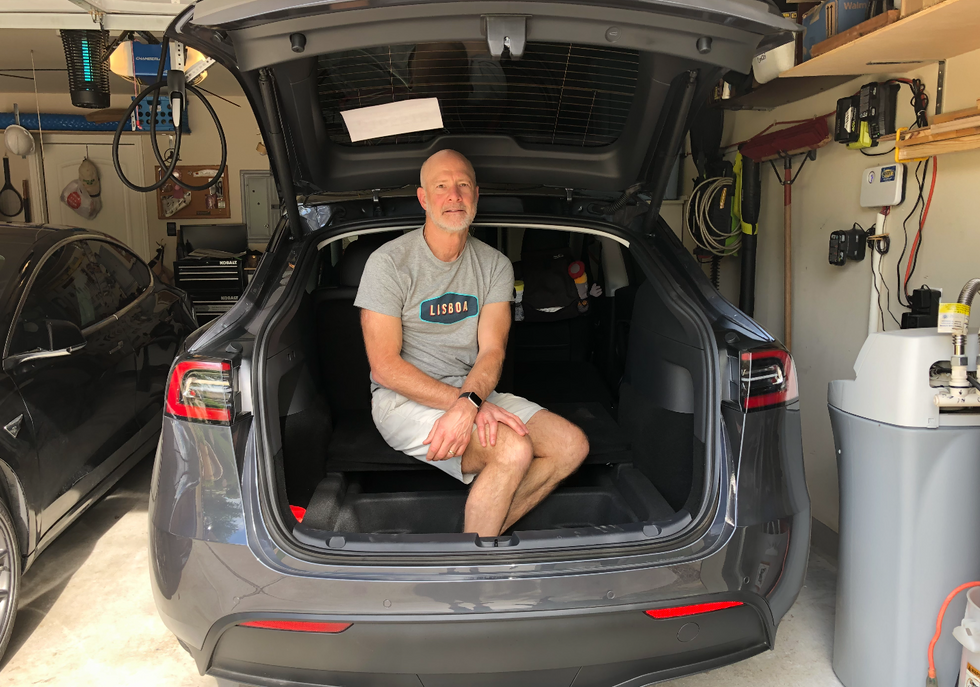 Peter Dolan has been impressed with his Tesla, from low transportation costs to plenty of trunk space. (Claire Partain/Austonia)
That's because Dolan and his wife swapped their sedan and minivan for Teslas a few years back. For Dolan, a trip to Nashville and back cost him $35—roughly the same as one typical full tank of gas.
A source told Electrek that Tesla orders in certain parts of the country increased 100% this week, and Dolan said he thinks that trend will continue as more people cut out gas prices completely with electric vehicles.
"Tesla orders are screaming right now," Dolan said. "Because people are just saying, 'Wait a minute, what's going on here? How much am I going to have to pay?' The infrastructure is there and so it's really just a matter of time."
For those still stuck at the pump, the worst may be yet to come: fuel savings app GasBuddy's 2022 gas price predictions say prices could peak at $4.25 in May.
But what comes up, must come down, according to Ben, who wasn't comfortable disclosing his full name.
"It'll go back down later... that's the way I see it," Ben said. "I'll go wherever I need to go."