Get connected with our daily update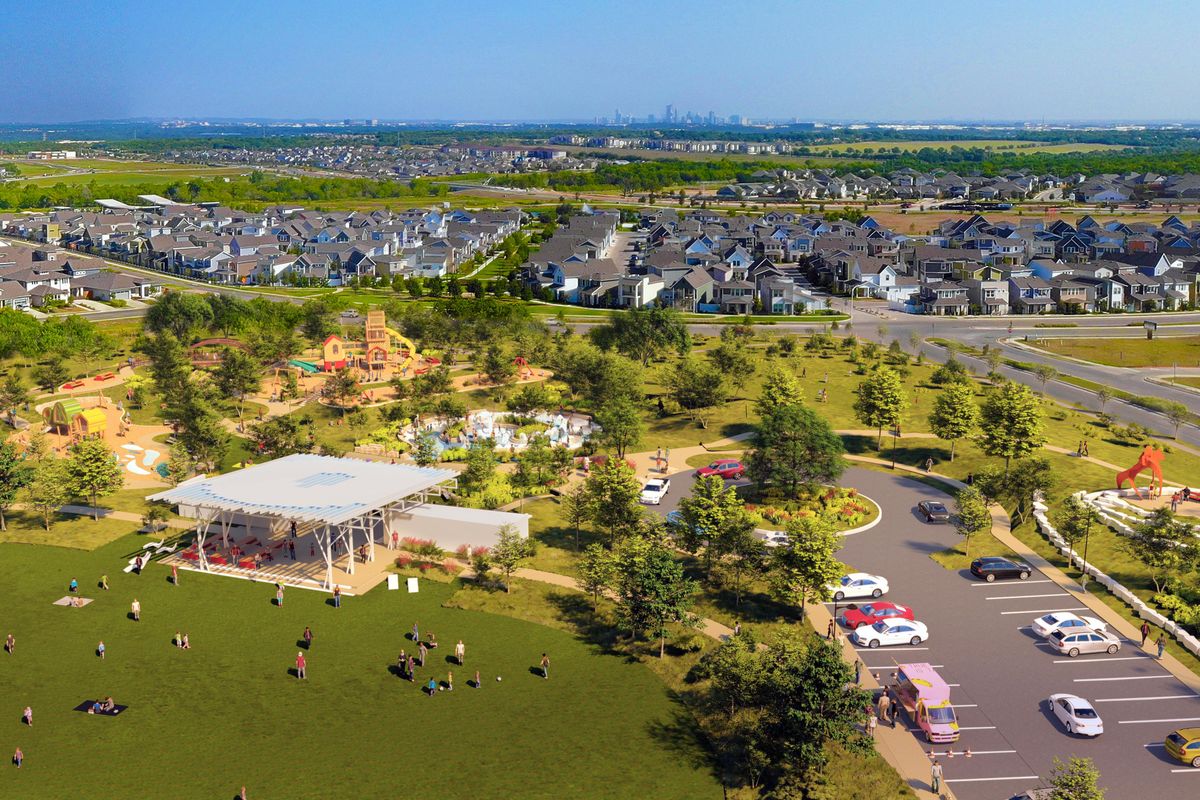 East Austin's Easton Park community is getting a new, $13 million green space and "cultural oasis."
Brookfield Residential Properties broke ground on the upcoming 25-acre Skyline Park within the master-planned community, 7604 Skytree Dr., on Wednesday. It anticipates the park to be complete in 2023.
What's in store?
Two playgrounds

One for children aged 2-5 and the other for older children

An open lawn and preserved green space
Public art installations
A splash pad
A bridge connection resembling the Pennybacker Bridge
Downtown skyline views
The park is located 2,300-acre Easton Park, which is located 12 miles away from downtown, and developers hope to host live music, food trucks and movies in the park once it is complete.
Brookfield Vice President of Land Matt McCafferty said the park will provide the community with "a vital space for play, events and programming."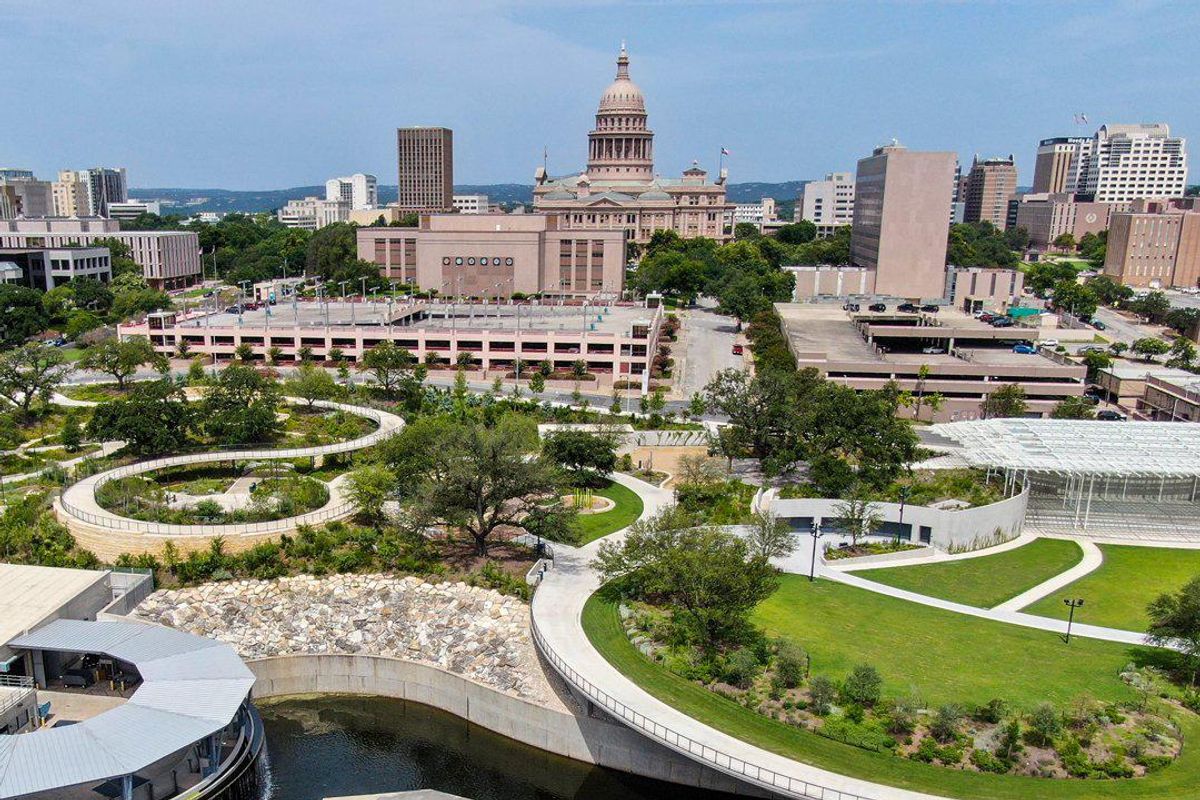 Waterloo Greenway is the latest venue to announce a postponement, following suit in the 2021 edition of COVID-fueled cancellations.
The new urban parks system that was to debut Waterloo Park this weekend announced Thursday morning that it made the "difficult but necessary" decision to postpone opening day celebrations. The day's festivities had been announced in May, but as COVID cases surge this month, it follows other events like Austin Pride in postponing.
August 14th will not look like what we had planned, but it will still represent a momentous occasion for Austin. Though we wish we could celebrate the years of hard work with the fanfare this park and our community deserve, your health and safety are our number one priority. pic.twitter.com/dxYlOJzVGi
— Waterloo Greenway (@WaterlooGW) August 12, 2021
"We truly believe this is in the best interest of all staff, volunteers, artists, partners and countless community members who have helped bring this park to life," the park spokespeople said on Twitter.
There is a silver lining: the park will still open to the public, sans festivities, this Saturday at 10 a.m.
The ribbon-cutting ceremony, land dedication, daytime programming and nighttime concert showcase, all part of CommUNITY Day festivities, will be moved to a later date. Waterloo Park, located by East 15th, Red River, East 12th and Trinity streets, had already had multiple events planned in September as well, which will now be in question.
The announcement comes after the park had already seen delays in opening. The park broke ground in 2017 and was set to open in the spring of this year before it was pushed back until the end of summer.
In the interim, Waterloo Greenway is following local, state and CDC health guidance and said it encourages guests to do the same while visiting.
"The opening of this park comes at a critical time for the community, and access to outdoor space has never been more important for physical, mental and emotional health," park organizers said in an email. "The reopening of Waterloo Park marks a momentous occasion for the community, with 11 acres of revitalized green space for all Austinites to explore and connect with nature, in the heart of downtown."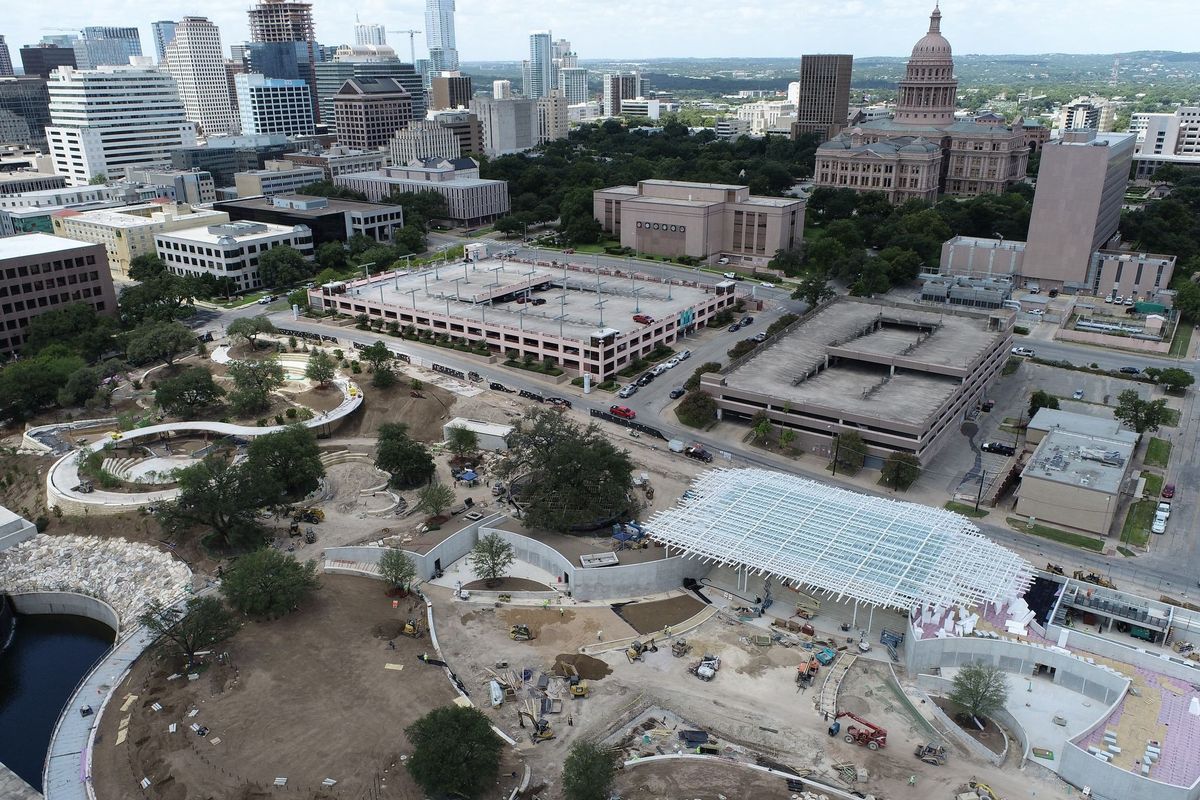 (Waterloo Greenway/Twitter)
Waterloo Greenway, an urban park system that runs 1.5 miles along Waller Creek from 15th Street to Lady Bird Lake, will soon make its debut.
The first phase—Waterloo Park, an 11-acre park bordered by East 15th, Red River, East 12th and Trinity streets—broke ground in 2017 and will open this spring.
Check out these incredible bird's-eye views of #WaterlooPark. #InTheHeartOfAustin♥️ #OutOfThisWorld🌎 https://t.co/ioXjpn9OTh

— Waterloo Greenway (@Waterloo Greenway) 1598914971.0
The 10-year, 35-acre project is the result of a public-private partnership between the city of Austin and local nonprofit Waterloo Greenway Conservancy. Its estimated total cost is $250 million, of which approximately $150 million the city committed through bond funding. The conservancy will raise the remaining $100 million from donors and grants.
This week, nearly 38,000 square feet of fresh grass is being spread out and packed onto Waterloo Park's Great Lawn!… https://t.co/pUOLOp6mU9

— Waterloo Greenway (@Waterloo Greenway) 1599162721.0
CEO Peter Mullan previously served as executive Vice President of Friends of the High Line—a nonprofit that founded, funds and oversees the High Line public park in Manhattan.

The second phase will be an overhaul of the Creek Delta portion, which includes nine acres between Lady Bird Lake and 4th Street. It is currently in the design phase and is expected to be completed in 2023.
The last phase includes the middle section of the park system, from 4th to 11th streets, as well as Palm Park, which abuts the Fairmont Austin hotel and the I-35 frontage road, and Pontoon Bridge, which crosses Lady Bird Lake. It will be completed in 2026.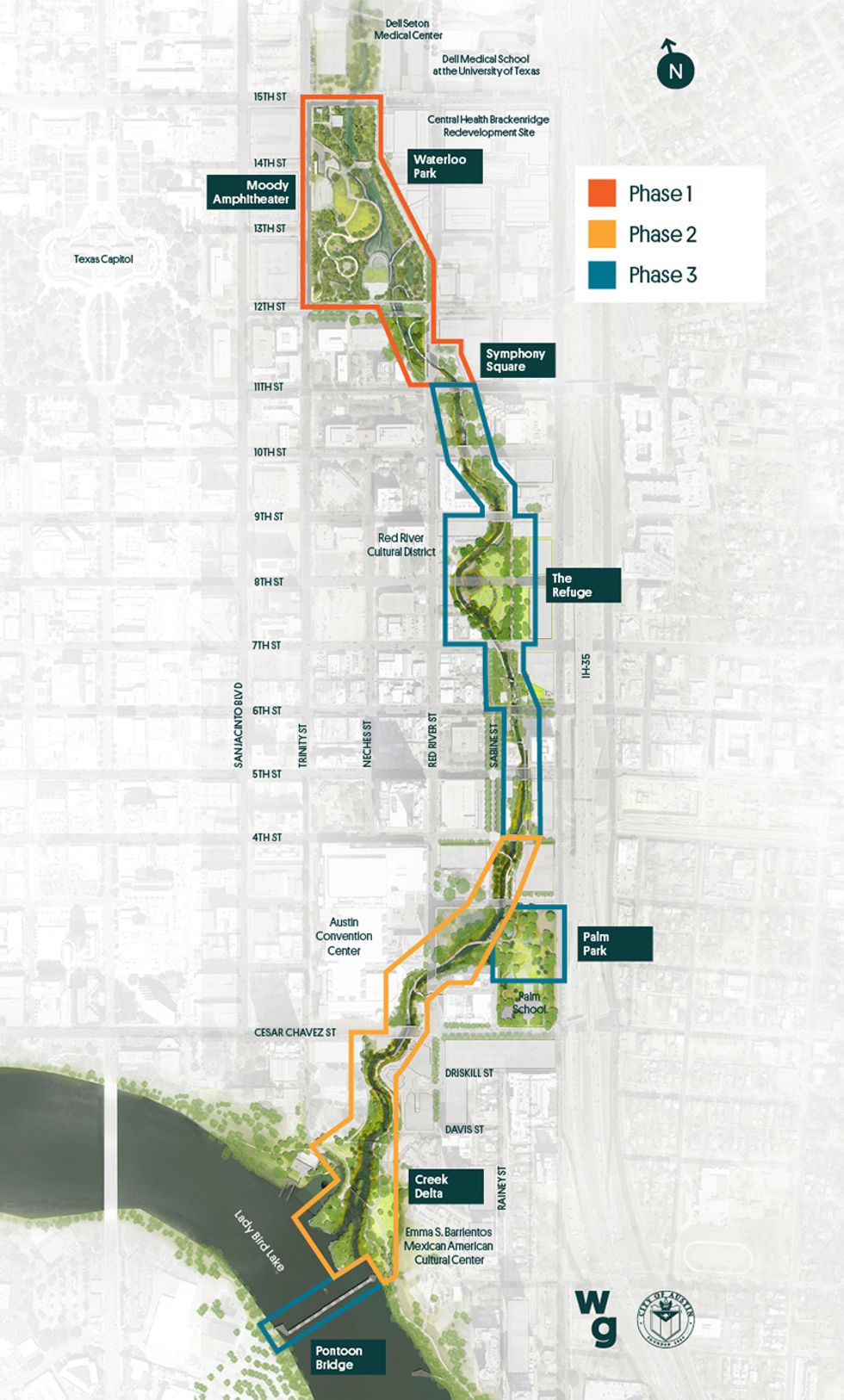 The three-phase development process is under way and expected to be completed in 2026. (Waterloo Greenway)
Waterloo Greenway is named after the city's original name, Waterloo, according to the Austin History Center. It is also the name of a city in Belgium, combining "water" with the Flemish word "loo," which means "sacred wood."