Get connected with our daily update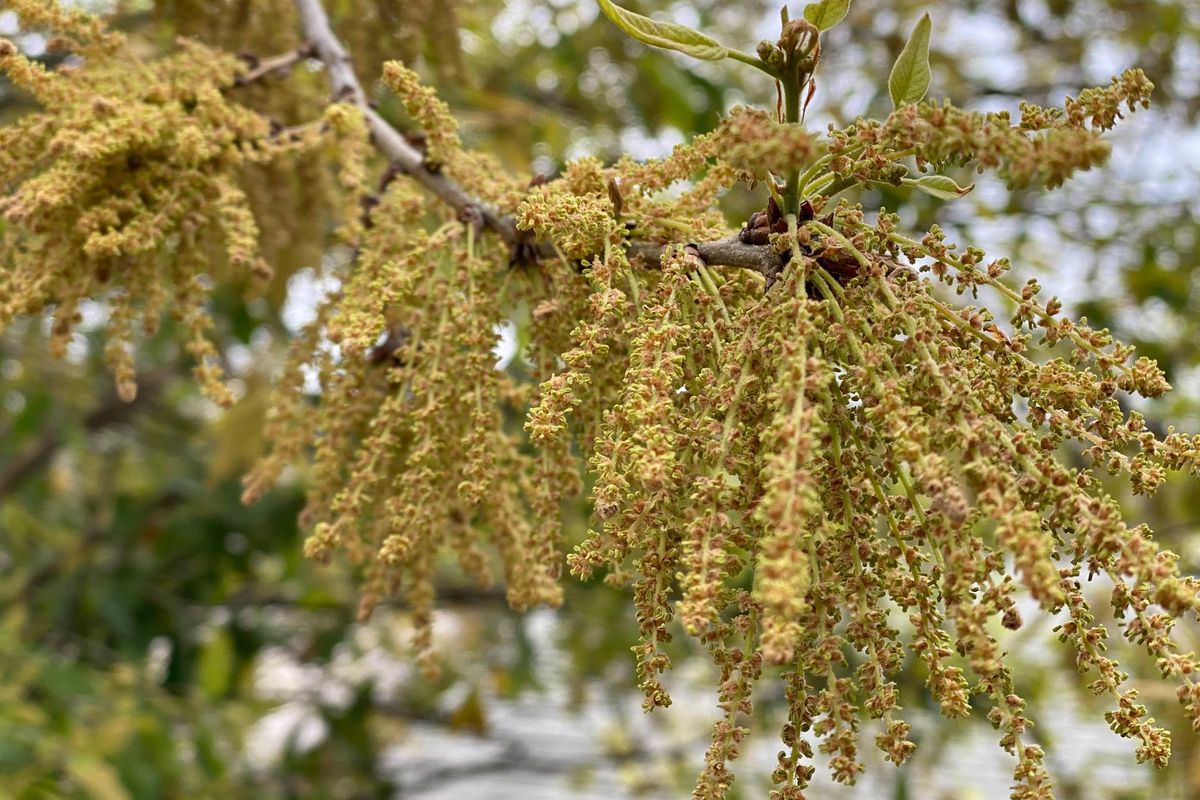 Currently reading this with itchy eyes or a runny nose? You're not alone—while Ausitnites are rarely given relief from yearlong allergies, the spring season brings on new concerns as pollen levels continue to rise.
According to The Weather Channel, tree and grass pollen in the air is reaching highs as spring goes into full bloom. But the same things that give plants green leaves and vibrant flowers could be causing a variety of allergy symptoms, especially to those irritated by oak pollen.
What allergens are out there?
While the dreaded "cedar fever" has tapered off, oak pollen counts reached a peak of 6,227 grams per meters cubed Sunday and remain at high levels alongside hackberry. Ash levels have fluctuated between medium and low levels in the last week.
Oak allergens typically peak as March transitions to April, while pecan pollen levels peak slightly later at the end of April. Elm and ash tend to taper off by the end of April, while grass allergens are expected to reach very high levels this week and remain high through early summer.
What symptoms do these cause?
Oak allergens affect around 30% of those with allergies and cause these symptoms:
stuffy or runny nose
sneezing
coughing
red, watery eyes
itchy eyes, nose and throat
fatigue
(less common) dark circles under the eyes
Other tree allergies produce similar symptoms, and some pollens, including grass allergens, can cause welts or hives and even wheezing and shortness of breath for those with asthma.
Keeping those sneezes at bay
So how do you survive the "Allergy Capital of the World"?
It could be a good idea to stock up on those allergy meds and take your daily dosage before the day begins.
But Dr. Tenesha Wards, a local functional medicine expert who is often asked about tips at this time of year, favors more holistic and natural remedies, including:
Taking antioxidants and vitamins A, C, E, D, and zinc for immune health
Calming the bowels by avoiding refined sugars, which can lower the immune system and introduce constipation, gas and bloating
Taking Vitamin D—whether from the sun or a bottle—to support the immune system, increase energy and boost mood
Some other
preventative steps
can be taken to keep that pesky pollen at bay, including changing and washing clothes after being outside, avoiding exercising outside in the morning, and keeping home and car windows shut.
It's also a good idea to keep your grass short, wear sunglasses and hats outside, wash your hair more often and keep your home, pets and bedding cleaner during this season if you're sensitive to tree and grass allergens.
If you're still feeling miserable, your family doctor and various allergy docs around Austin can help with other treatment options as well.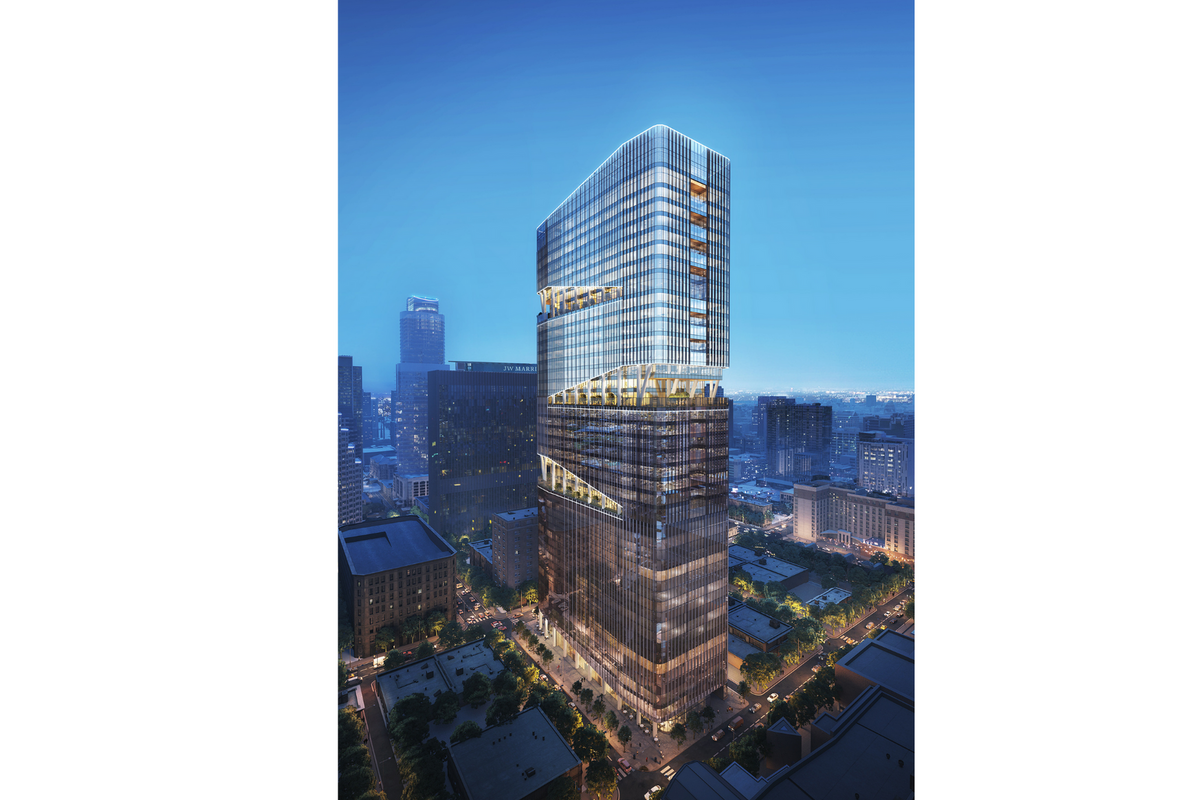 A 43-story office tower is coming to downtown Austin, adding to the slew of announcements of high rises and other developments rapidly shaping the skyline.
Known as Block 16, the latest one is at the intersection of San Jacinto Boulevard, Trinity and Second streets. With up to 738,000 square feet, future tenants will get to take advantage of a fitness facility, multiple meeting areas and dining options.
Carr Properties, the developers who moved into the Austin market last year with the acquisition of the building at 100 Congress Avenue, says the tower will be designed with sustainability and wellness features in mind. That includes an indoor air quality approach to maximize health along with 10-foot floor-to-ceiling windows and designs on each floor for access to light and air.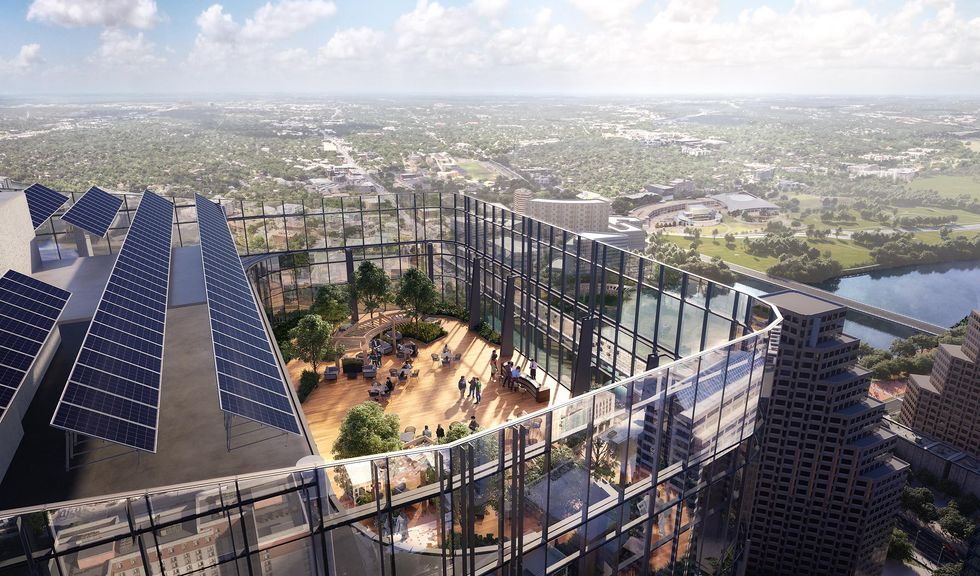 With the project available for preleasing and an expected completion in spring 2026, Carr boasts proximity to a coming rail station and easy access to the Central Business District, Rainey Entertainment District and Lady Bird Lake.
Manifold Development will work as Carr's local partner on the project. President Tyler Grooms expressed excitement about the partnership, saying "I think we have a real opportunity to deliver a project of world-class design with incredible amenities that best meets the needs of today's ever-changing work environment."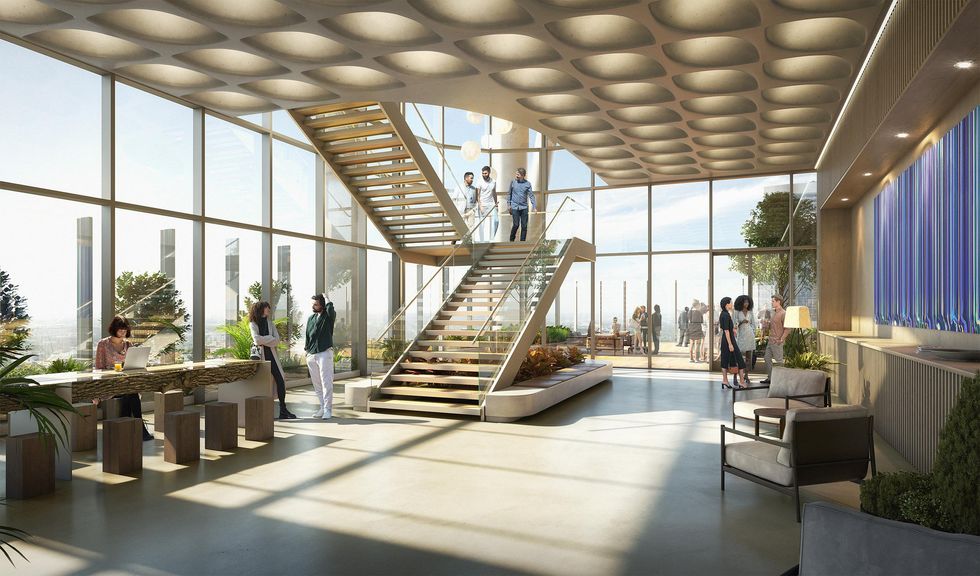 Dallas-based CBRE has been brought on as the leasing brokers, and they say the building is a best-in-class trophy asset.
"As Austin continues to generate the strongest office demand in the country, the emphasis has been on a 'flight to quality, especially in the urban core," said Troy Holme, Executive Vice President at CBRE.
Other recent development announcements in downtown include a 675-foot tower on W. Sixth St., a 65-story tower with luxury hotel rooms and condos and another on Red River St. that could become the tallest tower in Texas.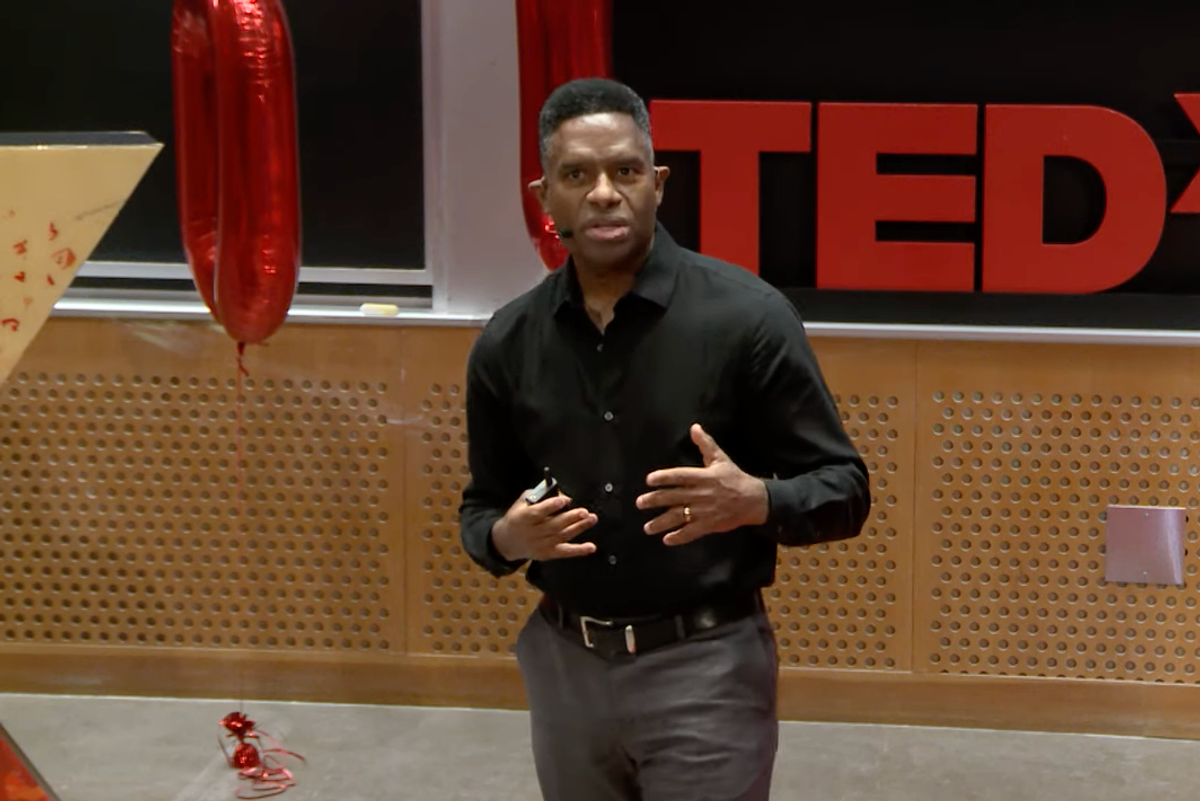 Researchers at the University of Texas at Austin are looking at how to fix errors with Artificial Intelligence as the technology continues to seep into our everyday lives.
The rise of computational models in sectors like policing, employment, health and financial lending has come under fire in recent years over concerns that it perpetuates structural inequities. But a professor at the University of Texas at Austin is working to change that.
S. Craig Watkins is part of a team that's tackling the issue of AI and systemic racism in a program at UT. Ahead of MLK Day, Watkins shared a TEDx Talk he gave on AI and the future of racial justice.
The tech sector and researchers have focused on creating "fair" algorithms but Watkins asks, "What constitutes fairness in the context of structural racism?"
To understand how AI can be improved, Watkins directs the audience and viewers to facial recognition systems, which have demonstrated racial and gender bias, as an example.
In 2020, a man in Detroit was arrested for a crime he didn't commit due to a faulty facial recognition match.
"It's circumstances like this that raise the alarm around the world about the importance of these technologies and the ways in which if we're not careful, they can replicate the systemic forms of inequality that we oftentimes hear and talk about," Watkins said.
He added that addressing these problems with AI goes further than with the people who are building the systems. AI literacy is also important for people who are utilizing it in various sectors.
The software and computational systems that they're using, Watkins said, could have problems like not being based on a representative dataset.
"They may be designed in a way that leads to these unintended outcomes or unintended circumstances that lead to people being wrongly accused for crimes that they didn't commit," Watkins said. "That leave people on the margins of our society even though that wasn't necessarily your intent."
This returns to the aim of the initiative at UT, which is to study new technologies and mitigate their harms while still leveraging the benefits of AI. The group's 2020 annual report noted they had been awarded $1.9 million in external fundraising and over $1 million in internal funding.
As a closing thought, Watkins asked the audience, "how do we train the next generation of people who will be using these systems to make sure that they make decisions that are ethical, responsible and in some ways address these systemic inequalities?"