Get connected with our daily update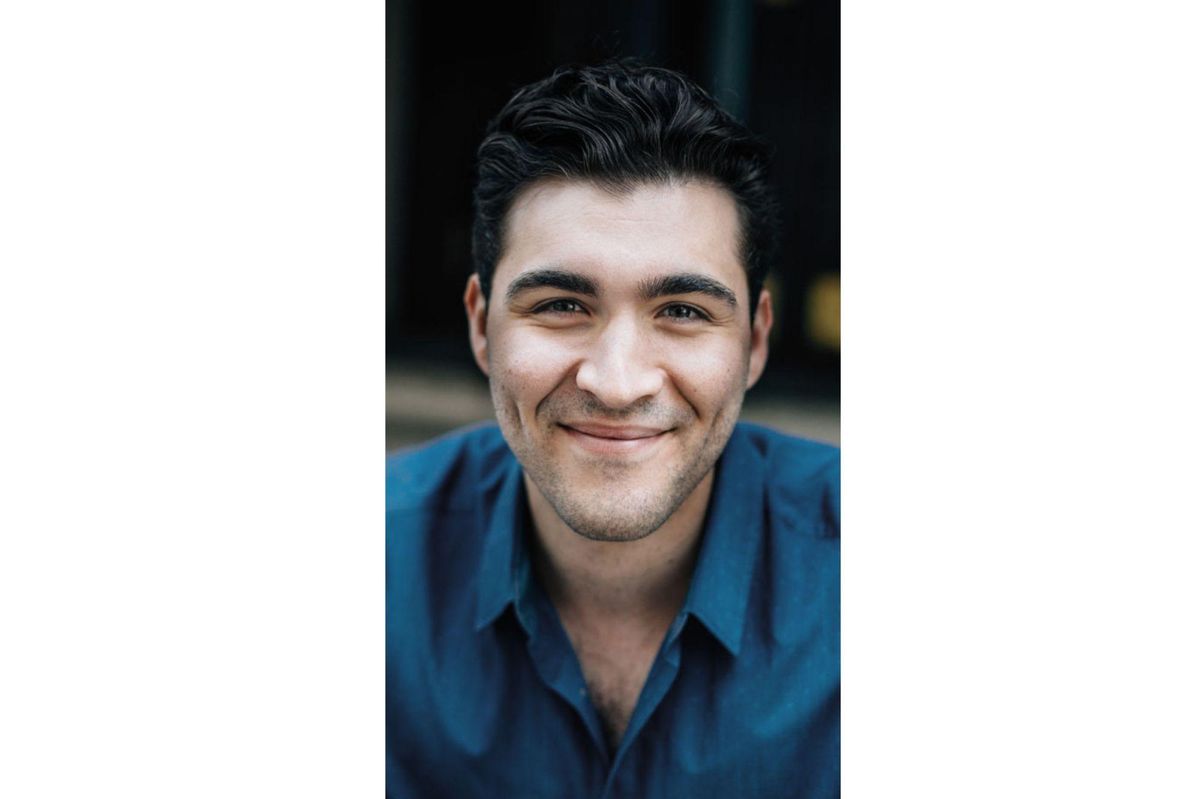 Credit cards can bring all kinds of rewards like air travel miles or rental car insurance. But what if you could instead get rewards like a Peloton, therapist or other tools for your health?
Derek Flanzraich launched Ness which will grant just that for people. The fintech company launched last year, shortly after Flanzraich moved to Austin from New York.
He'd been doing consulting and advising work but was itching to strike out on another venture. This coincided with the realization that his health insurance wouldn't pay for him to see a therapist and he started to explore why insurance wouldn't cover the services people want.
The problem, he found, was that most Americans receive health insurance from their employer, creating a system where there isn't much incentive to invest in long-term health.
"Not only are you not gonna be most likely on your plan in a few years, but you're almost certainly going to be on a competitor plan. So investing in a health plan where you're eating well and going to the gym is like money gifted to the competition," Flanzraich said. "So this sort of misalignment is what I started to get obsessed with, and became sort of committed to this idea of how do you actually build a world where everyone can afford to be healthy."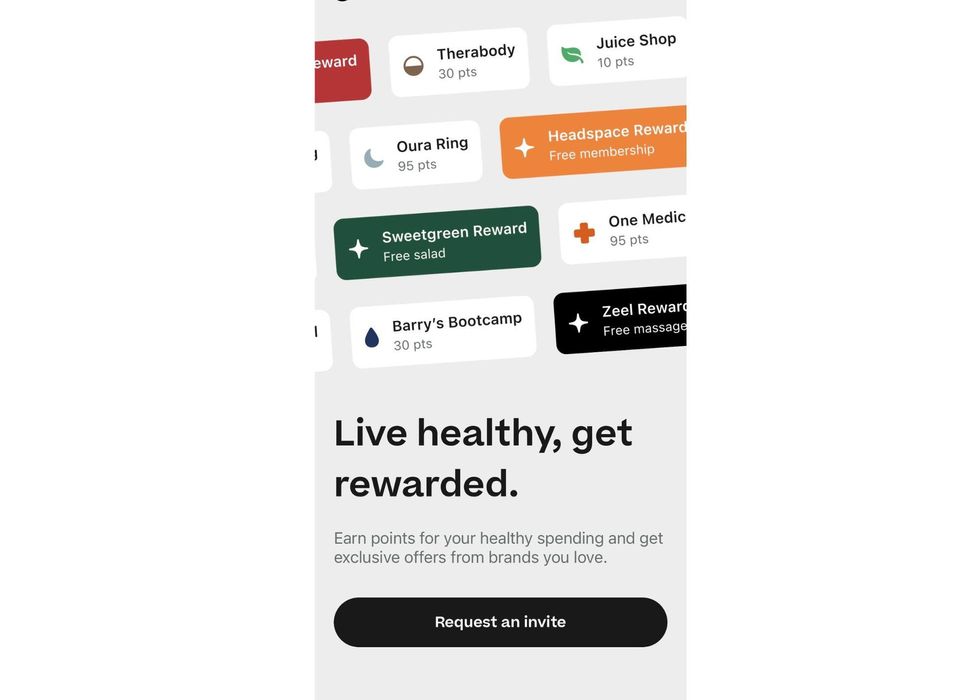 Ness' first product is an app known as Ness Rewards where users can connect existing credit cards and redeem products and services after earning points for making healthy purchases.
Flanzraich says in the last three months, they've seen $29 million spent inside the app of 3,000 users. Ness has been so overwhelmed by interest in the invite-only app that the team is now weighing on continuing some version of the app, which hadn't originally been the plan.
This all comes as the startup reached some other achievements including a May announcement that Ness raised $15.5 million in seed funding. Near the end of the year, Ness will launch an initial card. While future ones will be available at all price points, the company thinks of the first one as their Tesla Roadster product.
"It's going to be a high annual fee, come with partnerships with sort of big brands, that tend to be pretty expensive," Flanzraich said. "That kind of approach means that we're sort of super focused on that initial target customer."
Ness is Flanzraich's second company after his first, a health and wellness site known as Greatist, was acquired by Healthline/Red Ventures in 2019. Growing that business helped him find his purpose that he still acts on today.
"It was around that time that I realized that was the reason why I'm here on this planet is to really democratize access to this sort of thing that for far too many people feels very far off and inaccessible in health and wellness," Flanzraich said.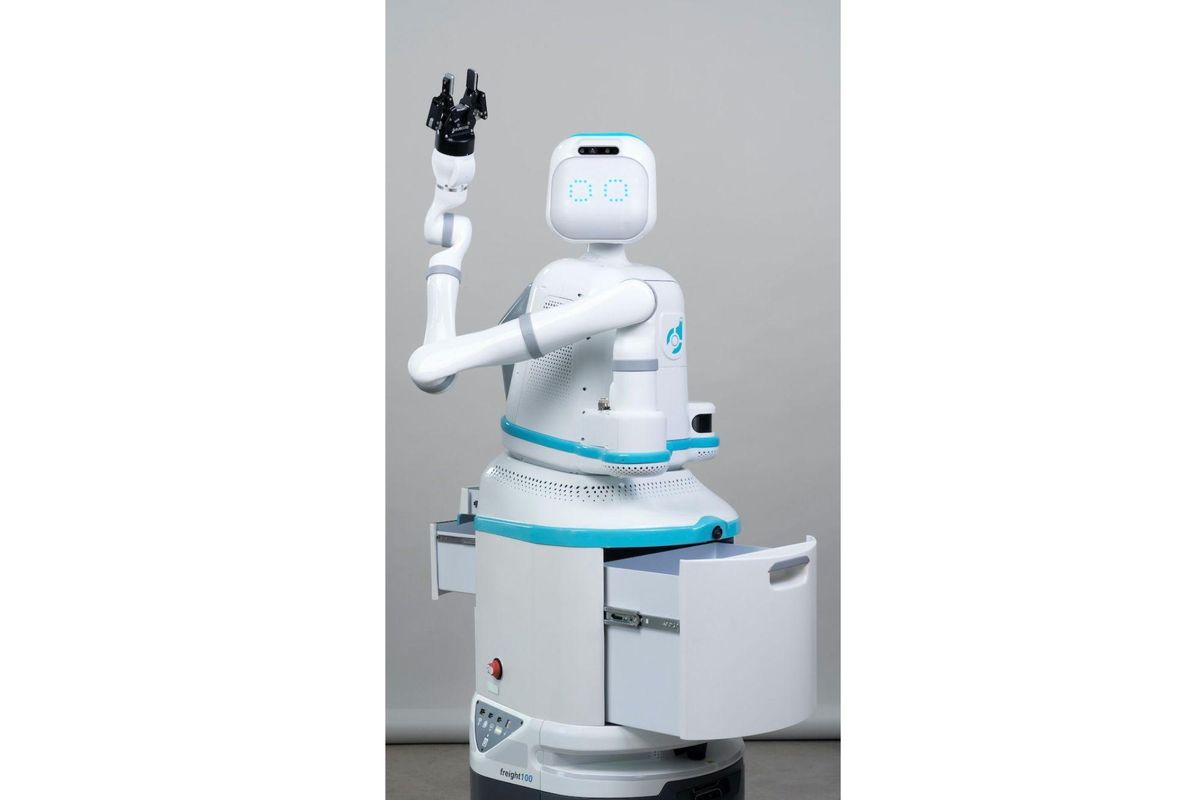 Founded in 2017 by University of Texas at Austin research scientist Andrea Thomaz and Vivian Chu, an alum of Google and IBM, Diligent Robotics aims to offload non-patient tasks from hospital workers.
It's accomplished through Moxi, a robot that carries out key tasks around a hospital like delivering lab samples and picking up pharmacy prescriptions. Moxi is in hospitals across the country, including Dell Children's Medical Center in trial years for the bots.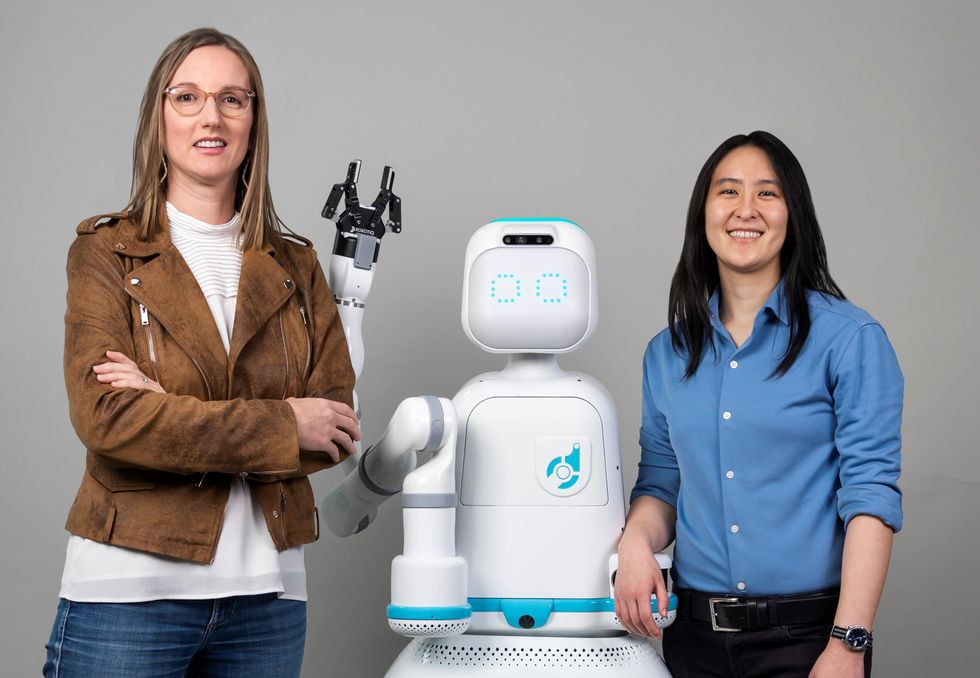 Christy Warring, director of marketing and PR at Diligent Robotics, said that operation departments at hospitals have started reaching out with interest in having Moxi join the team. Previously, they had more commonly heard from the innovation department.
"It's hey, this used to be a really fun innovation project," Warring said. "Now, it's we need you. This is something we have to have. So it's really moved from an innovation to a necessity in hospitals."
While Moxi has an important role, the robot is undeniably cute, providing a warm expression resembling Eve from WALL-E. The team didn't want to just make a box that carries items across the hospital, but a robot with a demeanor, an arm of sorts and a height around 4'11.
"They wanted to create a robot that felt like it belonged in your environment, but not something that would take over your environment right?" Warring said. "Moxi is never going to do patient care. So that was very deliberate."
Of course, Moxi needs time to train just as anyone else doing the job. Over the course of six to 12 weeks, Moxi becomes skilled at maneuvering its way to an elevator, badging into rooms and learning its way around a hospital so that nurses can save themselves time.
"They understand that Moxi can come in here, and actually reduce those routine tasks so that you don't actually need your nurses to have to go deliver those lab samples or pick up those pharmacy prescriptions," Laxmi Shetty, chief of people at Diligent Robotics said. "That's the importance of giving them that time back so that they can focus on patient care. And a lot of the time, that's what brings them joy— the impact that they're having on their patients."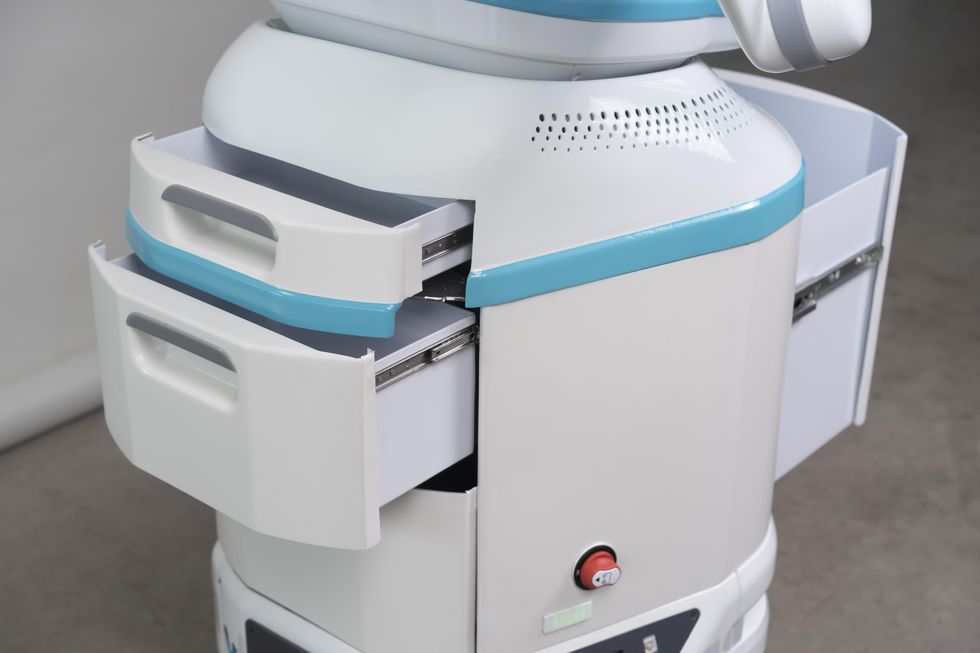 Moxi comes at a time when the stress of working in a hospital, especially during the COVID-19 pandemic, has led to burnout among nurses and staffing crises across the nation. So Diligent Robotics sees room for relieving hospital workers of some tasks.
"They're hearing their nurses, their clinical staff and what they're feeling and thinking about how do we supplement this? How do we support our team and support retention?" Shetty said. "Moxi is that solution."
Going forward, the company is in "hyper-growth mode," Shetty says. Earlier this year, Diligent Robotics received funding from Tiger Global and some other key investors for $30 million. With about 100 people at the company currently, Diligent Robotics is aiming to reach up to 200 by the end of the year and are hiring across all departments with some positions in Austin and in their other markets.
As they look to expand, Moxi continues bonding with patients and healthcare workers alike.
"I've heard several people say they'll walk by Moxi in the morning, 'Good morning, Moxi' like talking to the robot. Moxi is truly part of the team," Warring said. "So I think it's been fun for Andrea and Vivian, just to watch their vision of having a robot interact with humans actually come to life."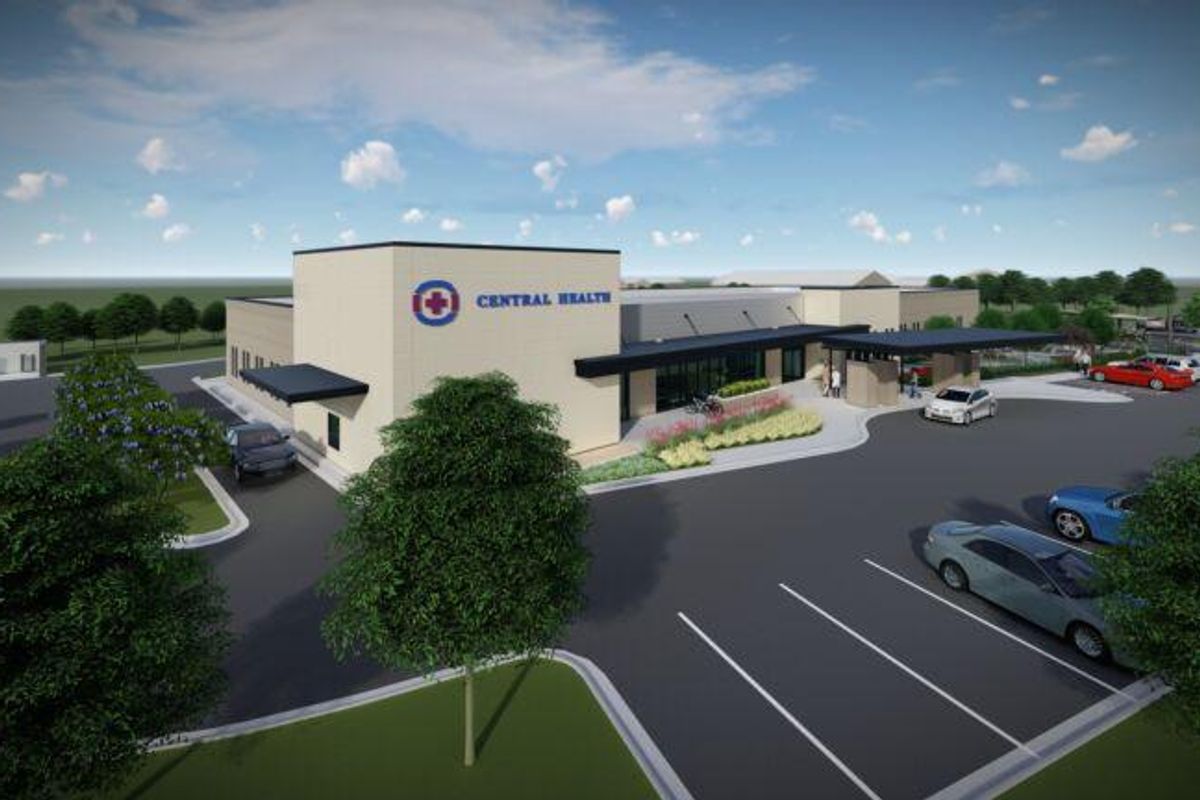 The Travis County Commissioners Court voted unanimously July 26th to require that Central Health undergo an unprecedented independent performance audit. Commissioners voted again August 2nd to go with the tougher of two proposals for the scope of that audit.
A key goal of the audit is to obtain nitty-gritty details about what medical services Dell Medical School has provided to low-income Travis County residents in return for the $35 million annual payments from Central Health—$280 million so far. Over the initial 25-year term, payments will add up to $875 million and every penny of it comes out of the pockets of Travis County property taxpayers.