Get connected with our daily update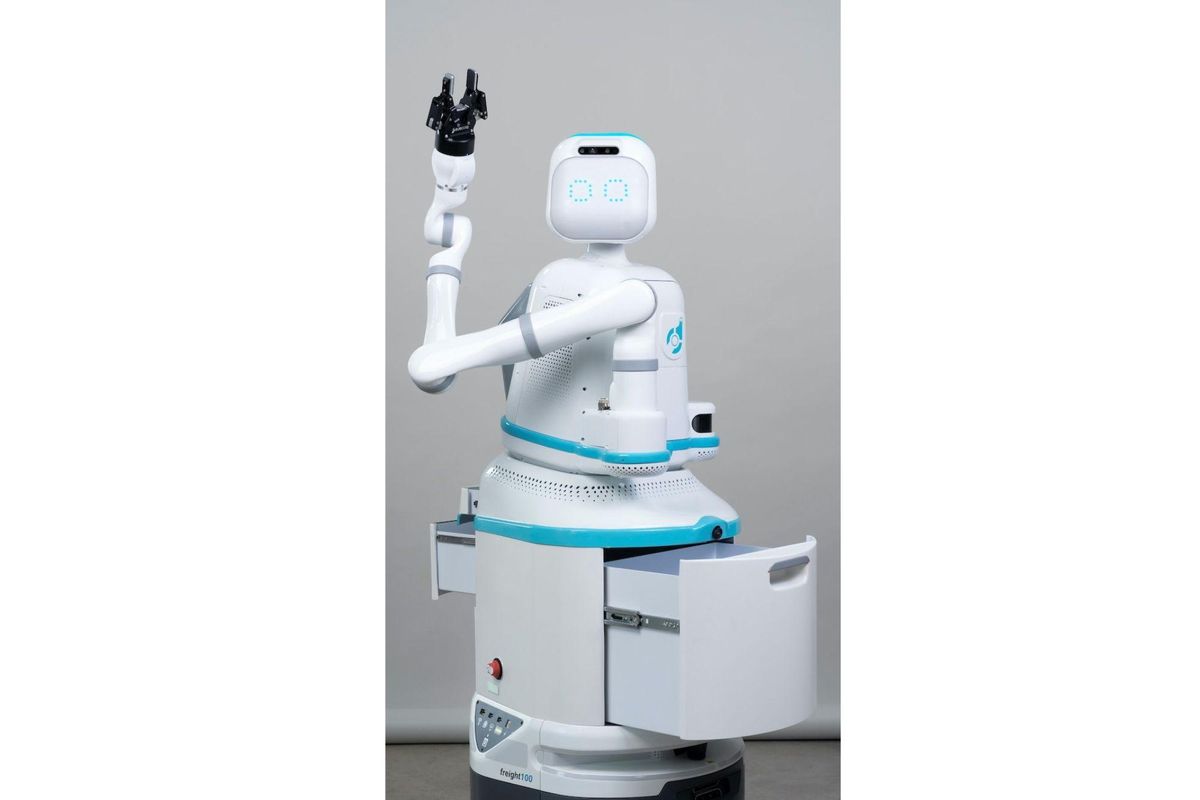 Founded in 2017 by University of Texas at Austin research scientist Andrea Thomaz and Vivian Chu, an alum of Google and IBM, Diligent Robotics aims to offload non-patient tasks from hospital workers.
It's accomplished through Moxi, a robot that carries out key tasks around a hospital like delivering lab samples and picking up pharmacy prescriptions. Moxi is in hospitals across the country, seen in Dell Children's Medical Center.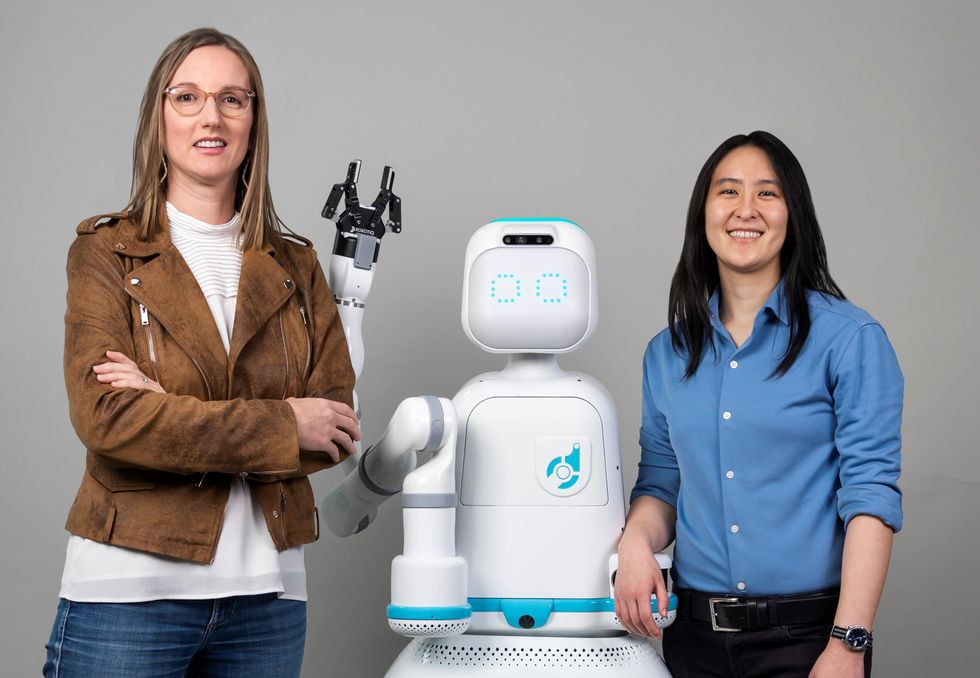 Christy Warring, director of marketing and PR at Diligent Robotics, said that operation departments at hospitals have started reaching out with interest in having Moxi join the team. Previously, they had more commonly heard from the innovation department.
"It's like, hey, this used to be a really fun innovation project," Warring said. "Now, it's like, we need you. This is something we have to have. So it's really moved from an innovation to a necessity in hospitals."
While Moxi has an important role, the robot is undeniably cute, providing a warm expression resembling Eve from WALL-E. The team didn't want to just make a box that carries items across the hospital, but a robot with a demeanor, an arm of sorts and a height around 4'11.
"They wanted to create a robot that felt like it belonged in your environment, but not something that would take over your environment right?" Warring said. "Moxi is never going to do patient care. So that was very deliberate."
Of course, Moxie needs time to train just as anyone else doing the job. Over the course of six to 12 weeks, Moxi becomes skilled at maneuvering its way to an elevator, badging into rooms and learning its way around a hospital so that nurses can save themselves time.
"They understand that Moxi can come in here, and actually reduce those routine tasks so that you don't actually need your nurses to have to go deliver those lab samples or pick up those pharmacy prescriptions," Laxmi Shetty, chief of people at Diligent Robotics said. "That's the importance of giving them that time back so that they can focus on patient care. And a lot of the time, that's what brings them joy— the impact that they're having on their patients."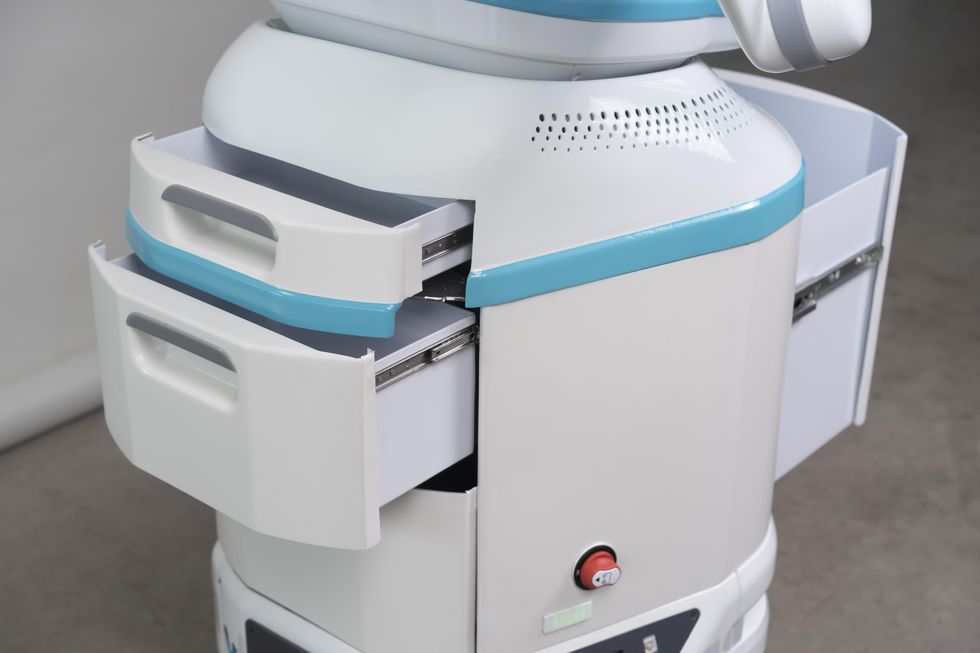 Moxi comes at a time when the stress of working in a hospital, especially during the COVID-19 pandemic, has led to burnout among nurses and staffing crises across the nation. So Diligent Robotics sees room for relieving hospital workers of some tasks.
"They're hearing their nurses, their clinical staff and what they're feeling and thinking about how do we supplement this? How do we support our team and support retention?" Shetty said. "Moxi is that solution."
Going forward, the company is in "hyper-growth mode," Shetty says. Earlier this year, Diligent Robotics received funding from Tiger Global and some other key investors for $30 million. With about 100 people at the company currently, Diligent Robotics is aiming to reach up to 200 by the end of the year and are hiring across all departments with some positions in Austin and in their other markets.
As they look to expand, Moxi continues bonding with patients and healthcare workers alike.
"I've heard several people say they'll walk by Moxi in the morning, 'Good morning, Moxi' like talking to the robot. Moxi is truly part of the team," Warring said. "So I think it's been fun for Andrea and Vivian, just to watch their vision of having a robot interact with humans like actually come to life."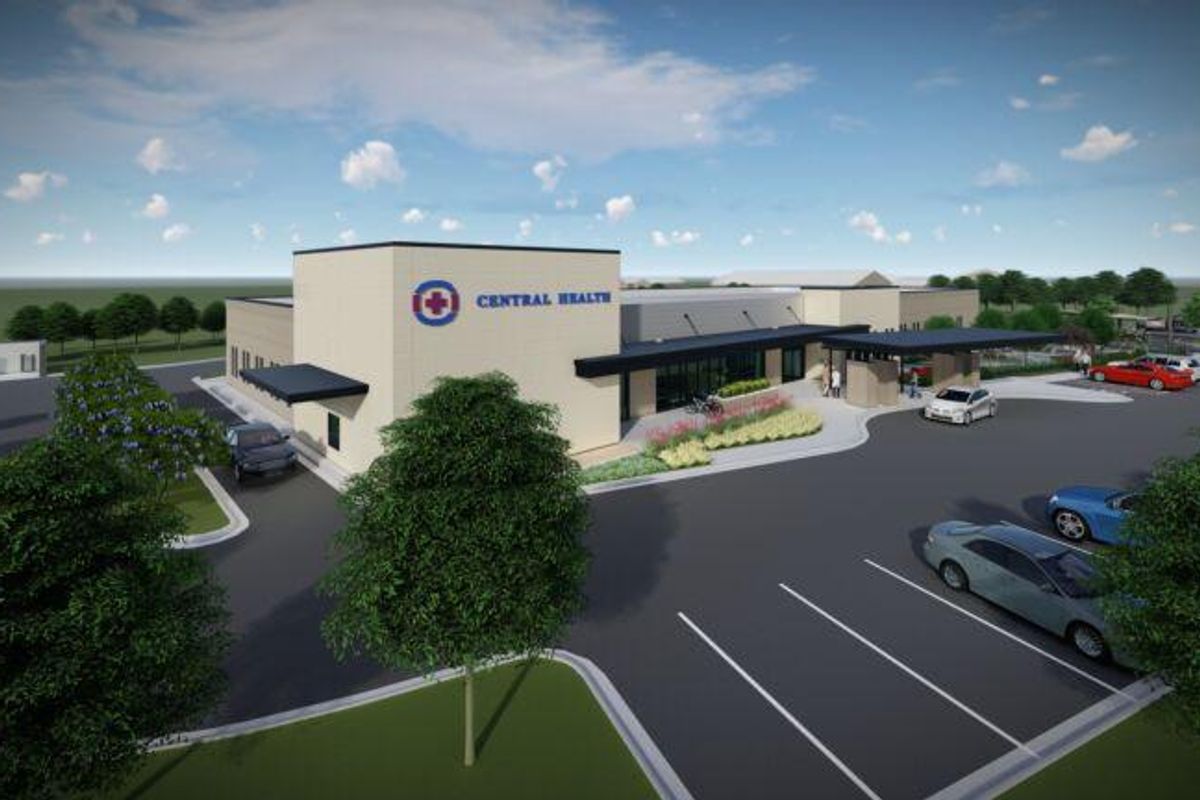 The Travis County Commissioners Court voted unanimously July 26th to require that Central Health undergo an unprecedented independent performance audit. Commissioners voted again August 2nd to go with the tougher of two proposals for the scope of that audit.
A key goal of the audit is to obtain nitty-gritty details about what medical services Dell Medical School has provided to low-income Travis County residents in return for the $35 million annual payments from Central Health—$280 million so far. Over the initial 25-year term, payments will add up to $875 million and every penny of it comes out of the pockets of Travis County property taxpayers.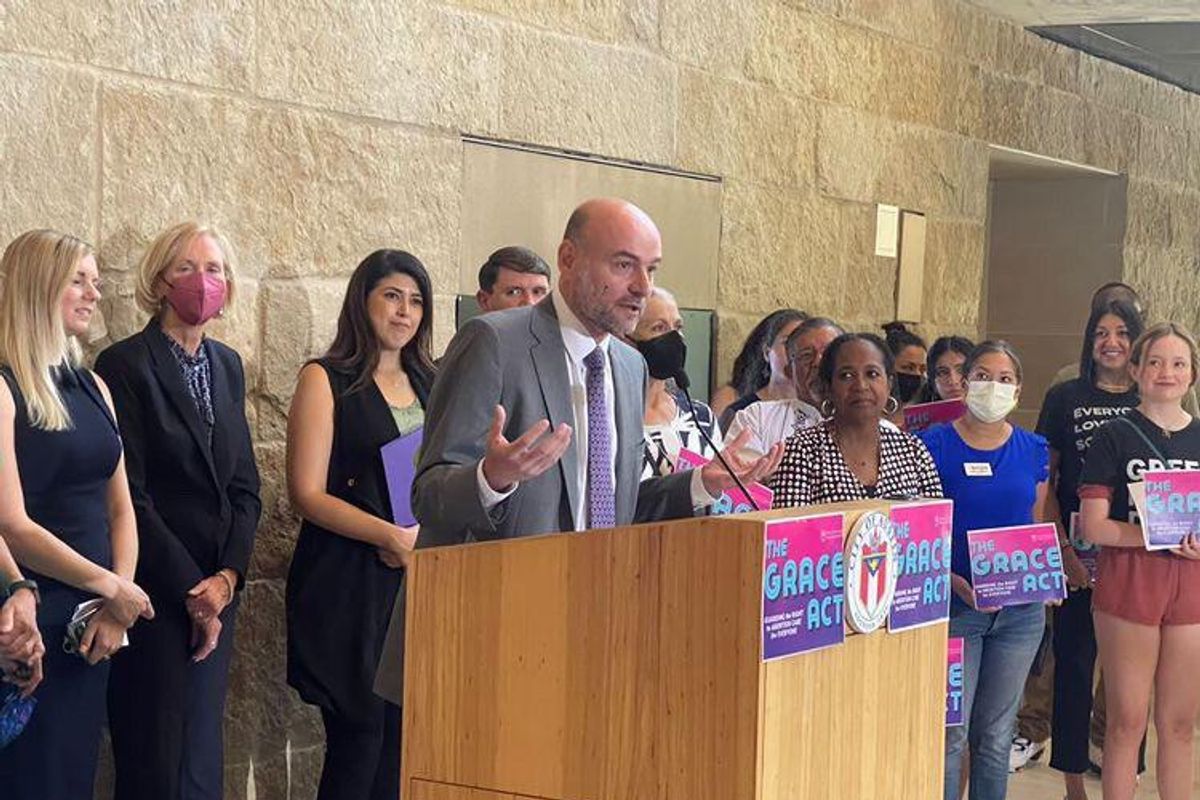 Austin City Council unanimously approved resolutions to decriminalize abortion within city limits during a special meeting Thursday.
It comes almost a month after the Supreme Court overturned Roe v. Wade, the landmark ruling that guaranteed a constitutional right to an abortion. Council Member Mackenzie Kelly was absent.
Following the passage of the "Guarding the Right to Abortion Care for Everyone," or GRACE Act, Council Member Jose "Chito" Vela celebrated the move on the plan he'd pushed forward along with co-sponsor Vanessa Fuentes.
"Nobody in Austin will be persecuted for their choices by the city," Vela tweeted.
It may lower concerns among healthcare providers who have faced a chilling effect under Texas' abortion laws and for those who seek abortion-inducing medication, reporting by the Texas Tribune notes. However, clinics could face state licensure and other consequences for providing abortions, pushing them to comply with Texas' abortion ban.
The resolutions call for the following:
Amend city code to prohibit discrimination based on reproductive health decisions, making so someone cannot be fired, evicted, denied housing or denied a job for getting an abortion.
Prevent city funding from being used to catalog reports of abortion, miscarriage or other healthcare acts.
The city manager is directed to explore the ability to conduct a public education program about long-term birth control with the help of local health partners.
The city manager is directed to address the feasibility of helping city employees with travel expenses and other benefits to access abortions and other reproductive services not available in state.
Asking police to treat abortion as the lowest priority for investigations is a recommendation by the city council, as the department cannot be ordered by council to adopt it. The Austin Police Department has not yet issued a statement in response to council's vote.
Other Texas cities have followed Austin's example, with Denton and Waco city councils considering their own acts.