Get connected with our daily update
H-E-B's South Congress location, its longest-running store in Austin, will be demolished and reconstructed into a three-story megastore starting in February 2022, according to a report released by the Texas grocery chain on Thursday.
The current store has been standing for 60 years and will be wiped out in February 2022 to make way for a new three-story building, complete with two levels for shopping and dining and one with over 600 above-ground parking spaces.
Originally a 25,000 square-foot store opened in 1957, the new store will dwarf its original structure at over 145,000 square feet. The revamp was first planned to start in March 2020 and include underground parking, a beer garden, a food hall and live music stage but was halted due to the pandemic.
Though not coming with all of those original trappings, the new store will still plan on being a one-stop-shop complete with affordable shopping, top-rated barbecue and a stage fit for the live music capital. The location plans to include an in-house True Texas BBQ restaurant, which was named best barbecue chain in Texas by Texas Monthly, complete with indoor and outdoor seating and an outdoor stage.
Expect all the usual fixins at the beloved chain's new store as well, including curbside and home delivery services, a bakery (complete with their signature handmade tortillas), pharmacy, flower bar and Meal Simple selection complete with meals and a sushi bar made in-store. The prime location will also come with some added perks, including an expanded beer and wine selection, live demonstrations and samplings through Cooking Connection and environmental upgrades including solar panels and abundant natural lighting.
And honoring its location in the middle of music- and art-loving South Congress, the location will include local art that showcases what makes Austin, Austin.
Worried about shopping in the meantime? Though the full project is expected to take around two years, a temporary store will pick up the slack at the nearby Twin Oaks Shopping Center starting around a week before construction starts. It'll include home delivery and Pharmacy services but won't have curbside options, which are available at the nearby Riverside location.
Two professional-level tennis tournaments will stir up a racket in Austin with the DropShot Tournament Series, which will feature a women's tournament October 25-31 and a men's tournament November 15-21.
The weeklong tournaments will have a $25,000 reward for their top competitors and will be held at the Texas Tennis Center in partnership with the University of Texas. The women's tournament is also sponsored by H-E-B.
The DropShot Tournament series was founded in 2019 by Austin FC co-owner Bryan Sheffield, an Austin entrepreneur who also founded Parsley Energy and Formentera Partners. Sheffield recruited former world championship tennis doubles player Christo Van Rensburg as the tournament's director.
In two years, the DropShot series has sought to bring experience to University of Texas players, young professional athletes and others as they look to up their rankings on the world stage.
"With each passing year, the tournaments get bigger, and the competition stiffer," Rensburg said. "As players from across the globe travel to Austin, we look forward to putting on an event that will give these professionals, of all ages, a chance to improve their world ranking and make money, while providing this city with a front-row seat to, this, our 3rd year of pro tennis tournaments. "
The tournaments will be free to the public, but ticketing will be limited. The third annual tournament will also live stream on the H-E-B Women's Pro Tennis Open for their semifinal and final rounds on Oct. 30-31 and for the DropShot Series Men's Pro Tennis Open on Nov. 20-21.
Longhorn athletes Jacob Bullard and Micah Braswell won big for their home tournament at the men's doubles champions last year, while Fernanda Labrana and Marta Perez Mur were finalists for the women's doubles competition in 2020. The women's duo were finalists in 2019 as well.
The DropShot Series is part of USTA Pro Circuit Events on the ITF World Tennis Tour, the world's governing body of tennis. For information on the event, ticketing and more, click here.
(Indeed/Twitter)
Whole Foods is the best employer in the greater Austin area, according to new rankings by Comparably.
The company did a survey to find the best places to work in Austin, using data from anonymous employee ratings over a 12-month period starting March 22, 2020.
After asking questions in 20 categories, the site found big-name grocers like Whole Foods and H-E-B near the top of the list, as well as Austin tech brands like Dell.
Because surveys started in the early stages of the COVID-19 pandemic, the list is especially indicative of which employers have been best to work for during COVID.
Here's what they found:
1. Whole Foods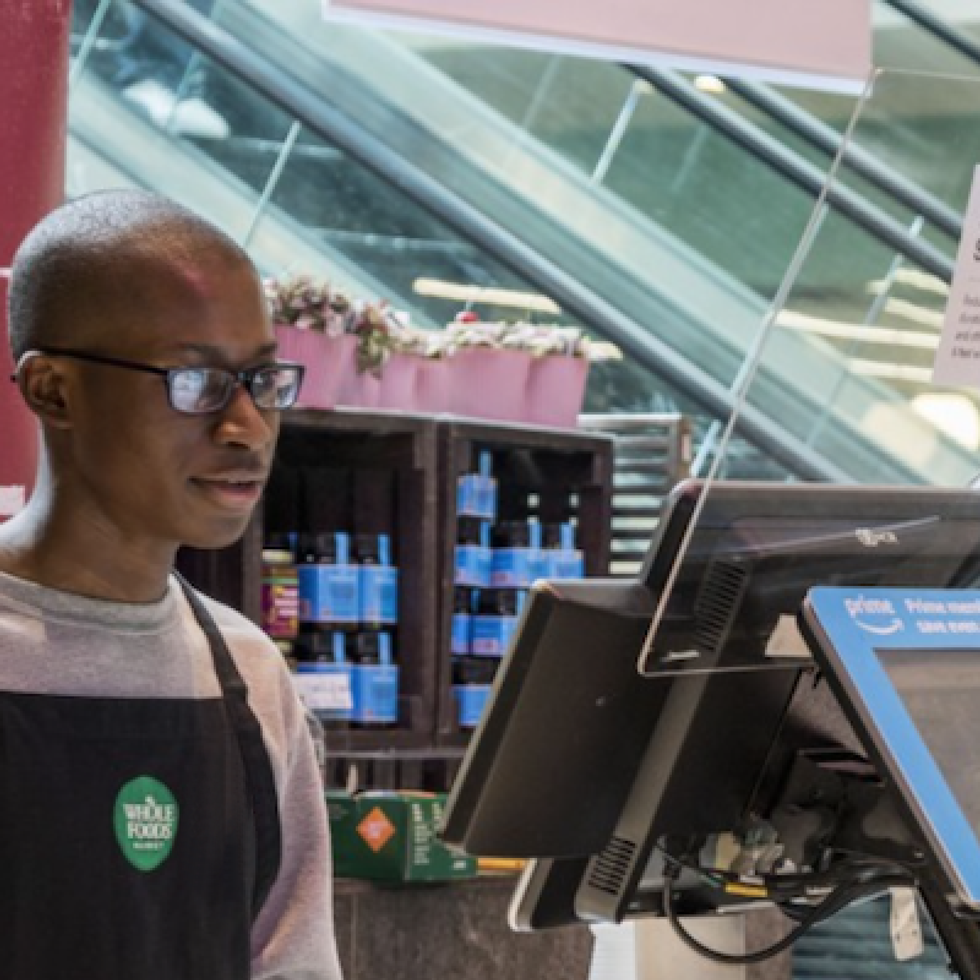 (Whole Foods Careers/Facebook)
With a workplace culture rating of 4.5 out of 5, health food grocer Whole Foods was ranked the best place to work in Austin. Factors like good pay, a high gender and diversity score and generally favorable reviews on CEO John Mackey helped bring Whole Foods to the top.
2. Realtor.com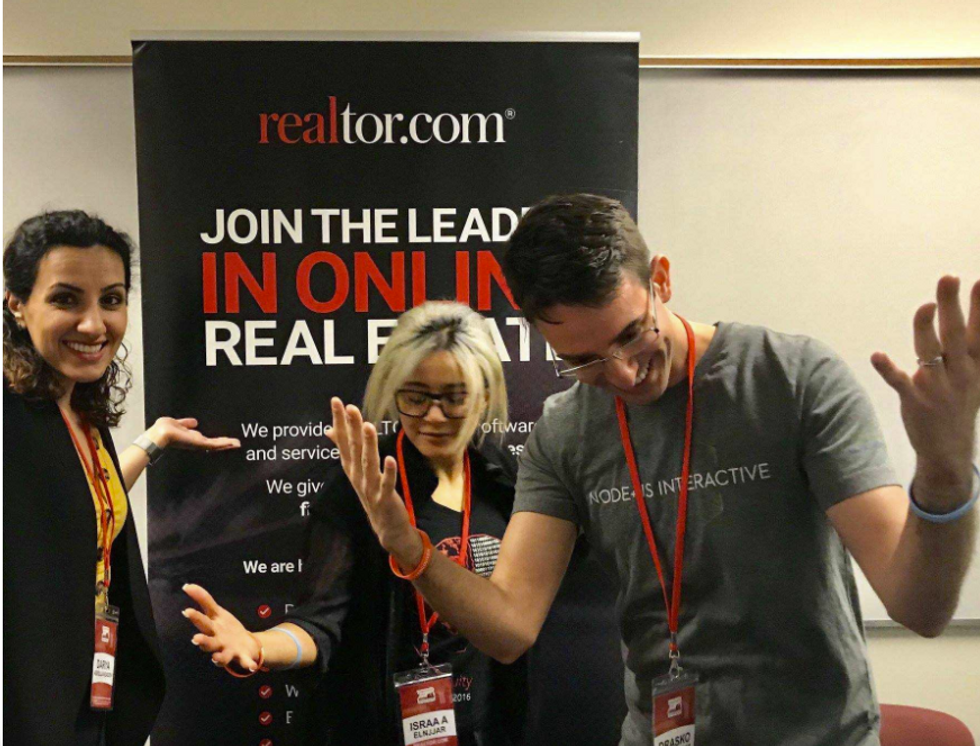 (Comparably)
Realtor.com CEO David Doctorow helped give this national realty service the Best CEO award in 2020, and his favorable reviews are in the top 5% nationally. Plenty of employee perks help solidify the company's high standings.
3. Dell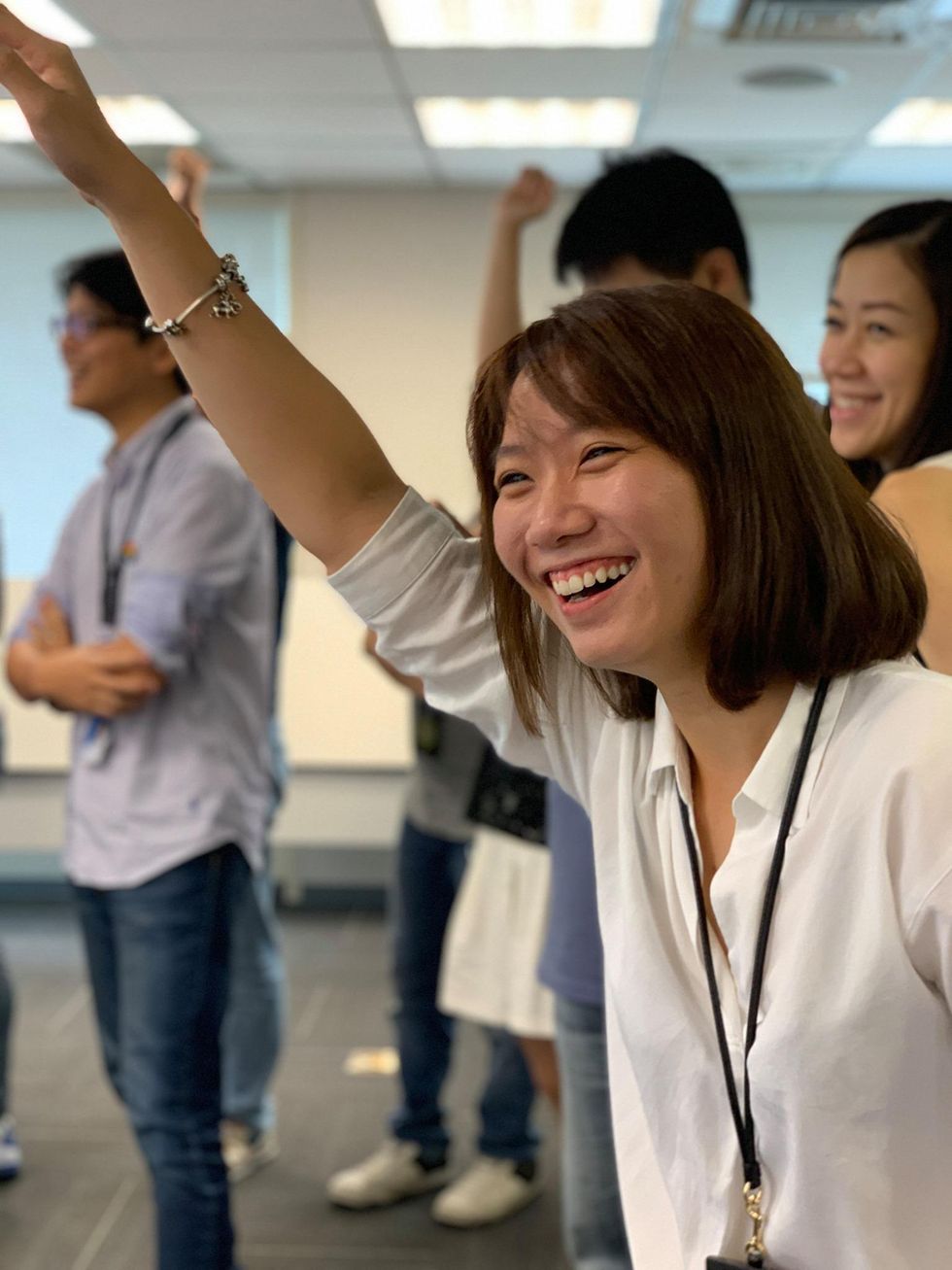 (Careers at Dell/Facebook)
The Austin-based company was given the award for best global culture in 2021 as well as ranking third on this year's list. Dell was given 4 out of 5 stars on company culture, and its average pay is well over $200,000.
4. Indeed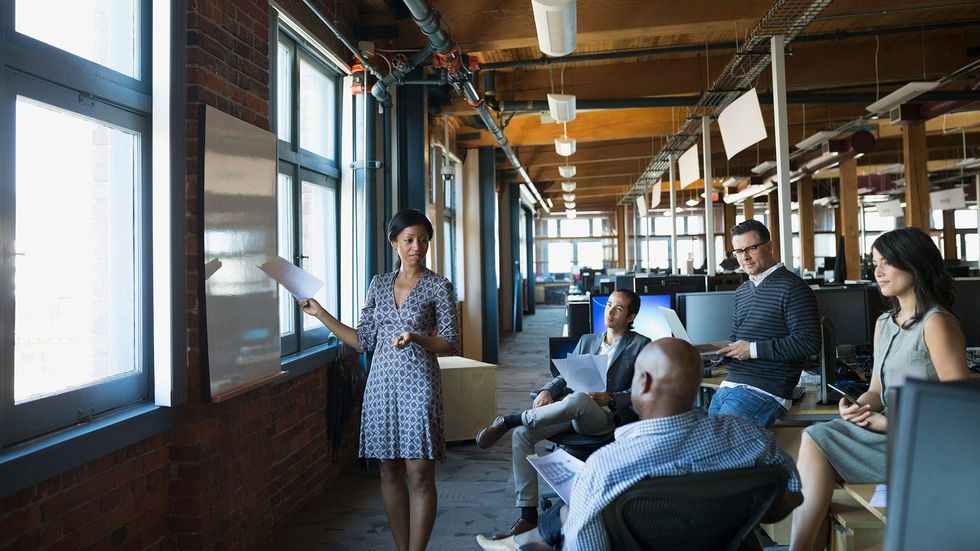 (Indeed/Twitter)
The nationwide job finder also has some of the best jobs in Austin itself. Indeed's culture ranks at 4.6 out of 5 stars, and their CEO Chris Hyams also ranks in the top 5% of all companies. Employees were most satisfied in the Operations and IT departments of Austin's Indeed branch.
5. Rev.com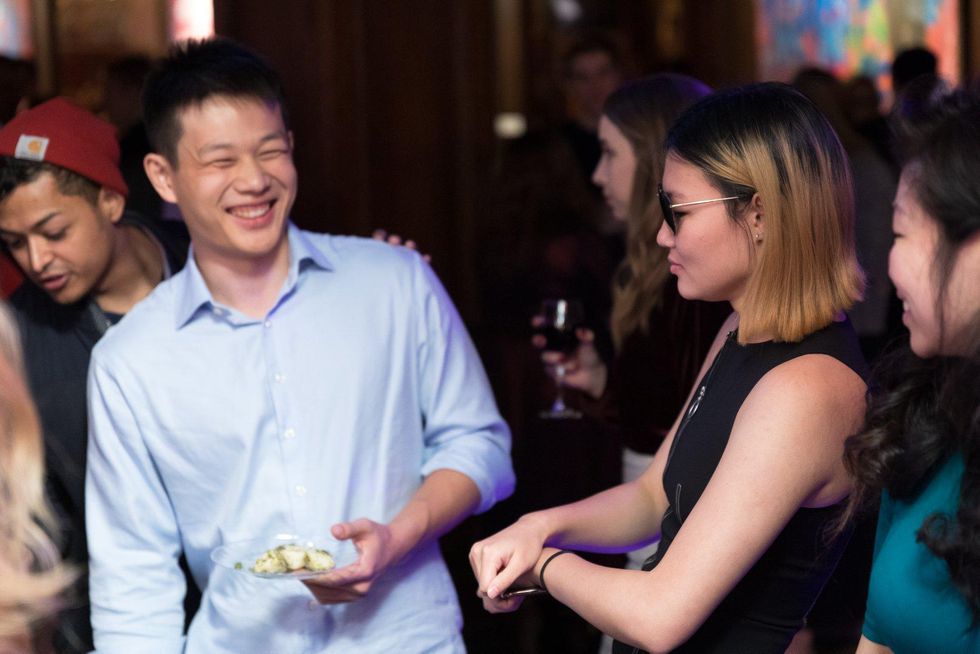 (Rev.com/Facebook)
A voice-to-text service provider, it's only fitting that Rev.com's employees, who work from home, would fare well in the pandemic. Ninety-six percent of its employees who left a review gave the company a thumbs up.
6. OutboundEngine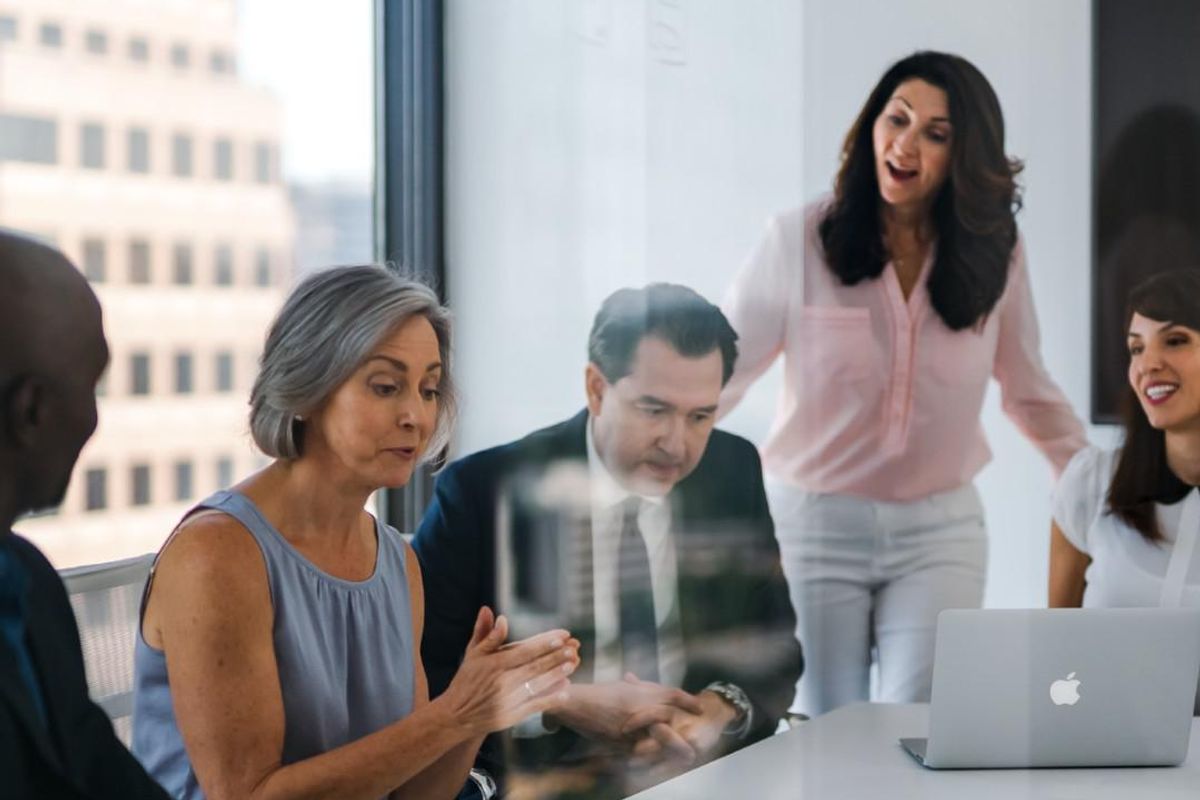 (OutboundEngine/Twitter)
A company that helps bring social media services to small businesses, OutboundEngine recieved nearly 100% favorable reviews from employees. The company is among the best for women and ranks in the top 5% for women and diversity, and the company is said to "put a focus on interpersonal relationships."
7. A Cloud Guru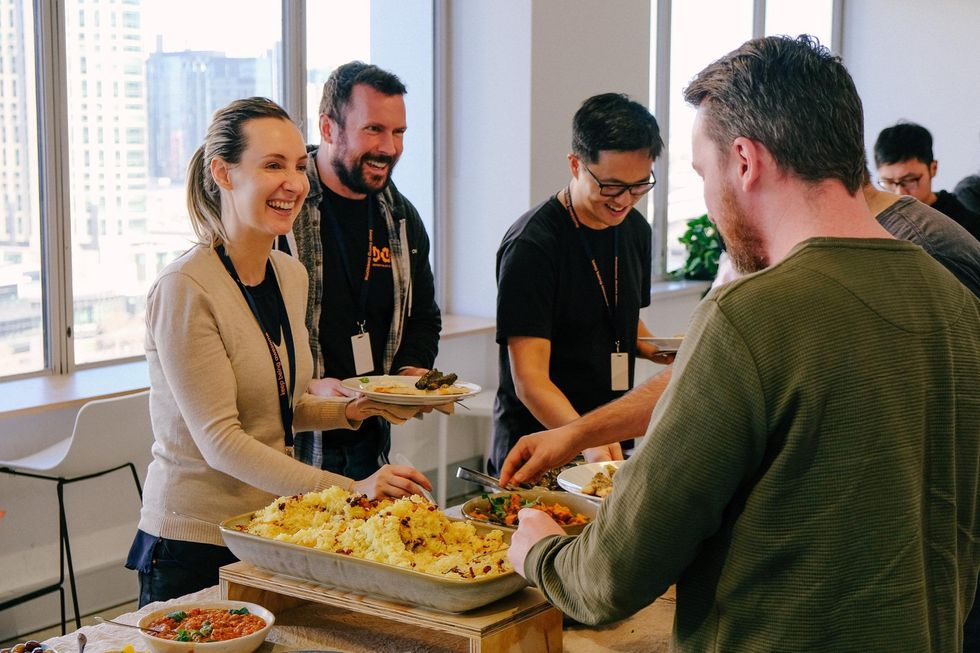 (A Cloud Guru/Facebook)
A Cloud Guru offers online cloud training to individuals and teams, so it's no surprise that the company's employees were easily able to transition into at-home life. Employees said they found the job to be exciting and interesting, and the company's outlook was among the best in Austin in 2020.
8. OJO Labs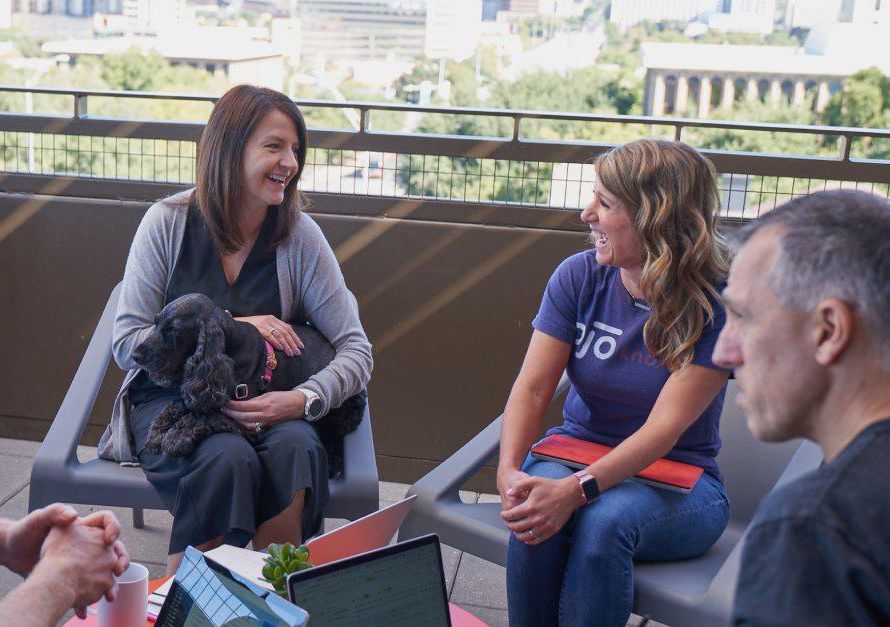 (OJO Labs/Facebook)
Another end-to-end realty service, OJO Labs received an A+ on workplace culture. Its CEO, John Berkowitz, scored nearly 100% favorably, and employees enjoy the "transparency and openness to feedback" that the company's leadership has.

9. Google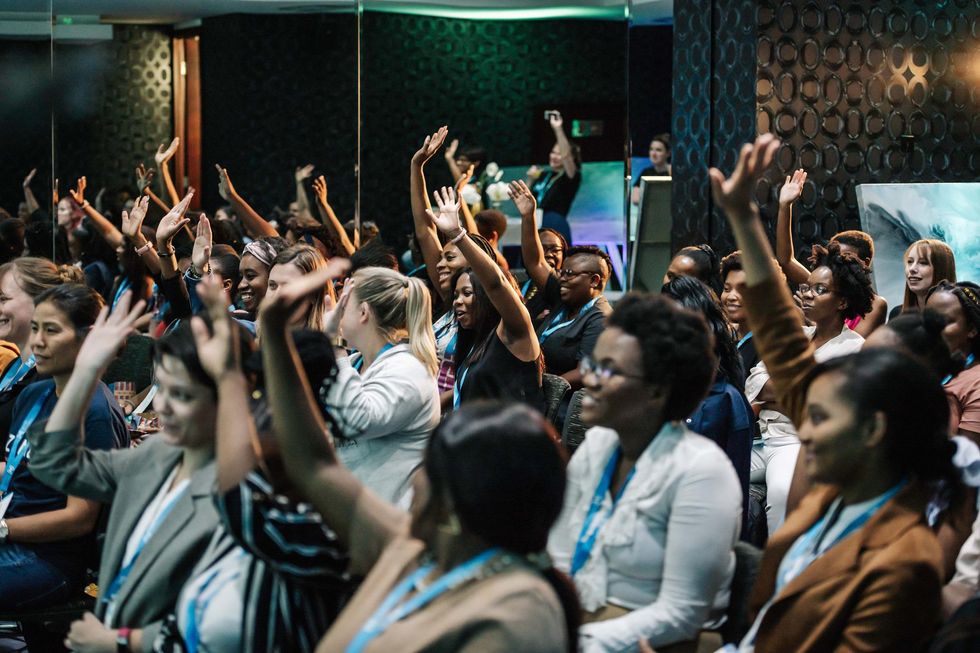 (Life at Google/Facebook)
Global search engine Google lands at No. 9 on Austin's best employers, and it's ranked among the best in other cities like Los Angeles and Washington D.C. Employees cite a high base pay and being able to work from anywhere as some major perks for the company.
10. H-E-B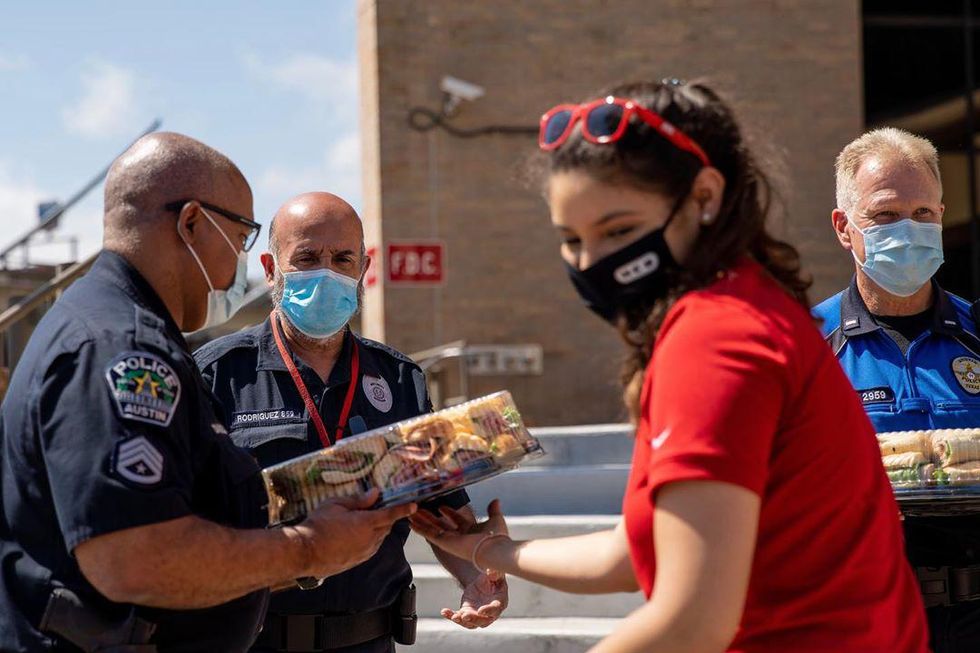 (HEB/Facebook)
Every Texan knows that H-E-B cares about its customers, but the San Antonio-based grocer has proven that it values its employees as well. The company received the Best Perks and Benefits Award in 2020, and the company got an A+ in workplace culture from its employees.