Get connected with our daily update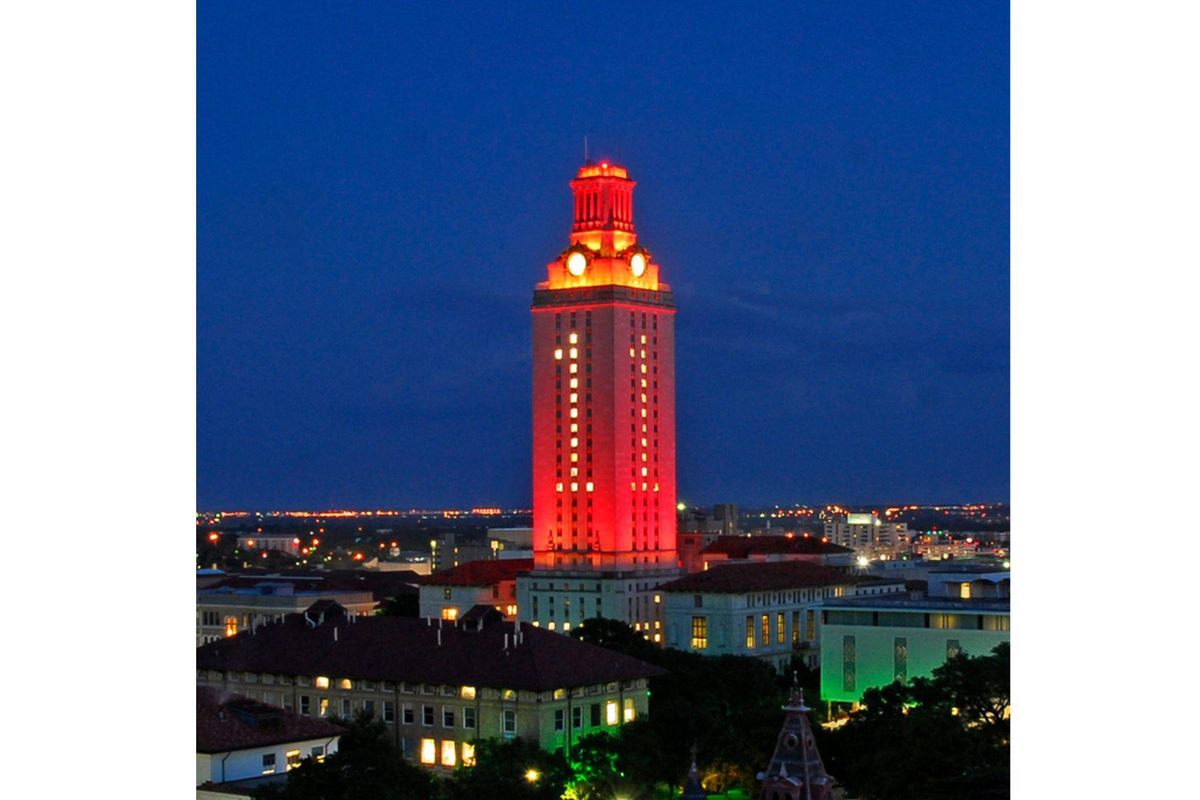 The University of Texas system could overtake Harvard University as the U.S. school with the largest endowment.
That wealth is thanks to more than 2 million acres in the Permian Basin that the Texas college system oversees and leases to nearly 250 drillers.
With surging oil prices and production on its land, the UT system could reach its best-ever annual revenue this fiscal year, according to a report in Bloomberg.
Harvard's endowment in June 2021 stood at $53.2 billion, higher than the UT system's $42.9 billion. But oil reached a high of $120 a barrel earlier this year, driving in more revenue for the Texas system. The system collects a royalty averaging more than 22% per barrel.
Revenue from oil and gas is invested with the University of Texas/Texas A&M Investment Management Co. Then through an annual payout, the UT campus in Austin is supported along with two A&M schools.
Where that money ultimately trickles down is guided by the state constitution, which allows funds to be spent on capital expenses, but not daily operations or for tuition assistance or scholarships.
This revenue has come with criticism. In 2016, an Austin-based group known as Environment Texas launched a campaign called "UT's Dirty Little Secret" to highlight the pollution.
As a result of public pressure, there's now an infrared camera to detect methane leaks and a grant program so that operators can upgrade to equipment that would reduce emissions.
Environment Texas told Bloomberg that they want further action and a long-term plan to cease oil and gas dependence.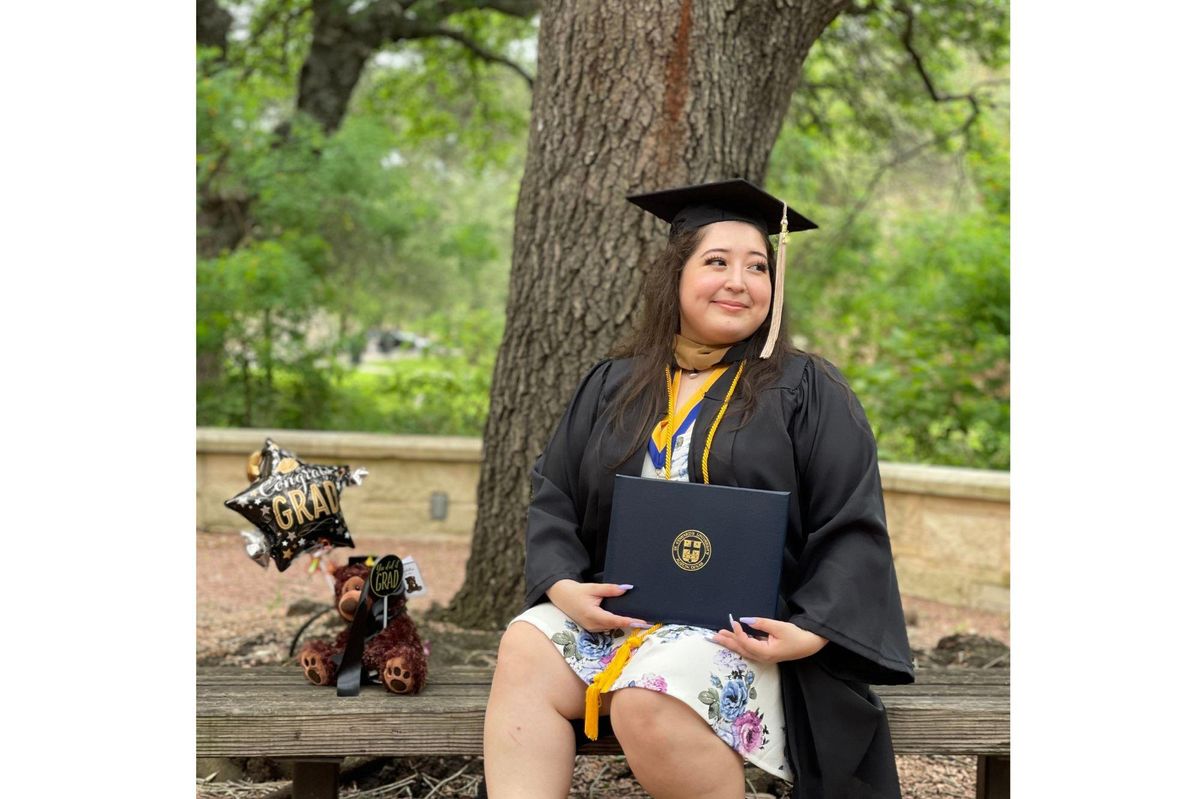 When Caitlin Villalobos learned about the White House's loan forgiveness plan on Wednesday, she said she felt overwhelmed.
"It's not going to be all of it, but it's going to be the majority of it," Villalobos said.
Villalobos was one of the millions of borrowers impacted by the student loan relief plan President Joe Biden announced this week. As a recipient of Pell Grants, which are given to students with exceptional financial need, Villalobos will have $20,000 of debt canceled. Non-Pell Grant borrowers will have $10,000 of their debt forgiven.
She graduated from St. Edward's University in December 2020 with a degree in marketing.
But even with a job, she needed more financial aid to get through college. And going to college was a must, as she was raised by immigrant parents and saw it as the sure path to a successful career.
"The only thing that I knew was, you should go to college right after high school, pursue your four-year degree in order to get a more fulfilling life than the ones that came before you," Villalobos said.
This reasoning has drawn people to college even as housing and tuition costs have soared for students across the country, including those in Austin.
Texas State Rep. Jon Rosenthal, who attended the University of Texas at Austin in the 80s, took to Twitter on Thursday to note today's cost of attendance.
For a full-time undergraduate student, it ranges from $29,406 to $32,346 for the fall and spring semesters. At the same time, the federal minimum wage remains unchanged from its last increase in 2009 to $7.25 an hour, Rosenthal noted.
\u201cEasing the burden of predatory student loans is important, but we MUST address the root causes of the issue if we really want to solve the problem: sky high tuitions for public colleges and universities and interest on student loans!\u201d

— Jon Rosenthal (@Jon Rosenthal) 1661434022
Enticed by the chance for upward mobility, the federal student loan debt has reached $1.6 trillion for more than 45 million borrowers. The forgiveness plan is targeted at low and middle-income borrowers, Biden says. Borrowers are eligible for relief if their income is less than $125,000 and nearly 90% of the relief dollars are expected to go to those earning less than $75,000 a year.
Of those borrowers, the forgiveness plan is poised to especially offer relief for women, who hold two-thirds of student loan debt, and women of color who have higher balances than white women.
But the move hasn't been without controversy. Sen. John Cornyn told graduates to "keep your commitments," mentioning the life lesson that is paying back your loan. Others cited worries of inflation.
Still, roughly 20 million people will have the remaining balance down to zero. And for Texans who won't have their balance entirely slashed, people in the state owe less per borrower compared to other parts of the country, owing $32,920 on average.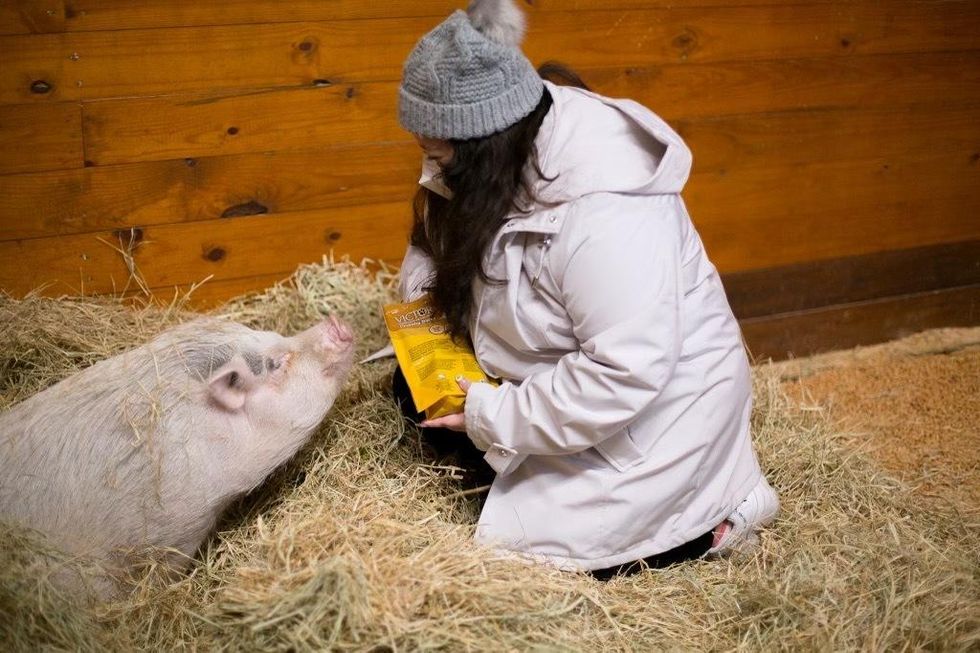 So borrowers like Villalobos are making plans for the future. She says the debt relief could allow her to pay off the rest of her balance soon.
Currently, her work involves capturing moments with dogs, cats and other animals for the Houston SPCA.
"Now I work in the field that I studied in and it's fun, and I like it," Villalobos said. "I mean, just today, I was taking photos and videos of puppies."
It's a job she ultimately got the opportunity to do because of her degree, she says.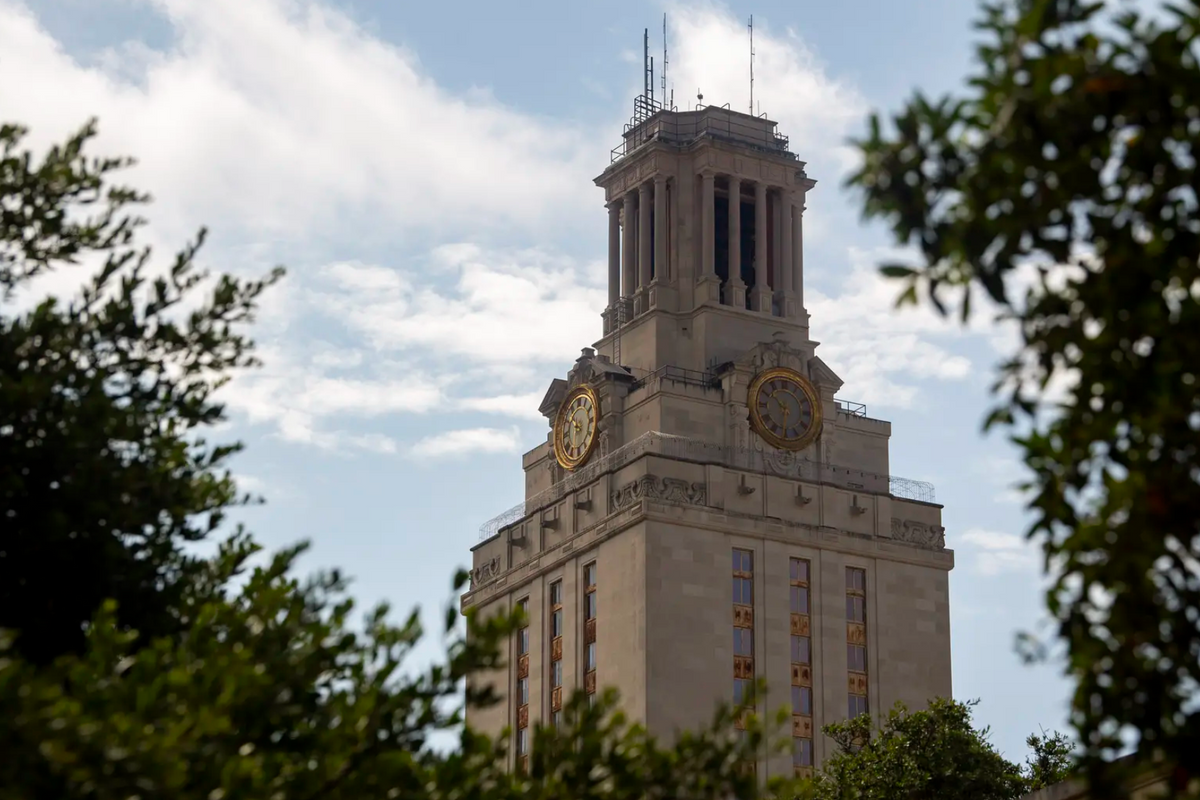 By Lomi Kriel
The University of Texas at Austin announced the biggest philanthropic campaign ever undertaken by a Texas university Friday, pledging to raise $6 billion, with one-sixth of that sum to pay for student scholarships and support.
The $1 billion for students is believed to be the largest fund-raising goal for such purposes in the history of public higher education and is part of the institution's aim to become the "highest-impact public research university in the world," administration officials said.
"We face incredible opportunities as we pursue our goal of becoming the world's most impactful public research university," President Jay Hartzell said in a statement. "We will accomplish this by continuing to attract highly talented people, by taking advantage of our unique place in Austin and Texas, and by focusing on transformative pursuits."
The campaign, called What Starts Here, aims to attract and retain top talent and elevate the university's research. It will also focus on recruiting students and helping with financial aid.
UT Austin already offers a degree of income-based tuition assistance: The UT System Board of Regents in 2019 creating a $167 million endowment to cover tuition and fees for students whose families earn less than $65,000 a year.
Austin's cost of living has skyrocketed in recent years.
The university relies on a mix of state government, tuition and donations but the portion of its revenue coming from the state has fallen from 34% two decades ago to 10% in 2020-21.
As part of the campaign's goal, the university hopes to strengthen its Dell Medical School, which opened in 2016, as a clinical and research center and a "hub for destination care, much like Houston, Dallas and other major health care centers," the university said in a press release. It will also focus on helping Austin become a "hub of innovation and entrepreneurship."
The campaign will seek to recruit talented faculty as that has become increasingly competitive across the country.
Last month, Lt. Gov. Dan Patrick said he wanted to end tenure for new hires at the state's public universities in an effort to combat professors who "indoctrinate" students with teachings about critical race theory. Conservatives over the past year have used the term as a broad label to attack progressive teachings about race and gender.
Patrick, whose position overseeing the Senate allows him to drive the state's legislative agenda, also proposed a change to state law that could make teaching critical race theory grounds for revoking tenure for professors who already have it. He suggested reviewing tenure review annually instead of every six years.
Academics said weakening tenure would damage the state's universities and drive students and faculty elsewhere. They said tenure is intended to protect professors from politics and safeguard academic freedom.
In a statement, Kevin Eltife, a former Republican state senator and chair of the University of Texas System Board of Regents, said the university's new fundraising campaign builds on its support from Texas lawmakers.
"We are grateful for all the philanthropic support already provided and are confident that this fundraising effort will ensure a future where The University of Texas continues to produce Longhorns who change the world," Eltife said.
The "quiet phase" of the latest UT campaign began in September 2016. Since then, more than 240,000 donors have contributed at least $3.3 billion, more than contributed to the university's previous fundraising campaign between 2006 and 2014.
"The What Starts Here campaign has gotten off to an incredible start because of the volunteer leaders and individual donors who are passionate about the impact The University of Texas at Austin has on changing the world," Scott Rabenold, vice president of development, said in a statement.
Disclosure: Dell, University of Texas at Austin and University of Texas System have been financial supporters of The Texas Tribune, a nonprofit, nonpartisan news organization that is funded in part by donations from members, foundations and corporate sponsors. Financial supporters play no role in the Tribune's journalism. Find a complete list of them here.