Get connected with our daily update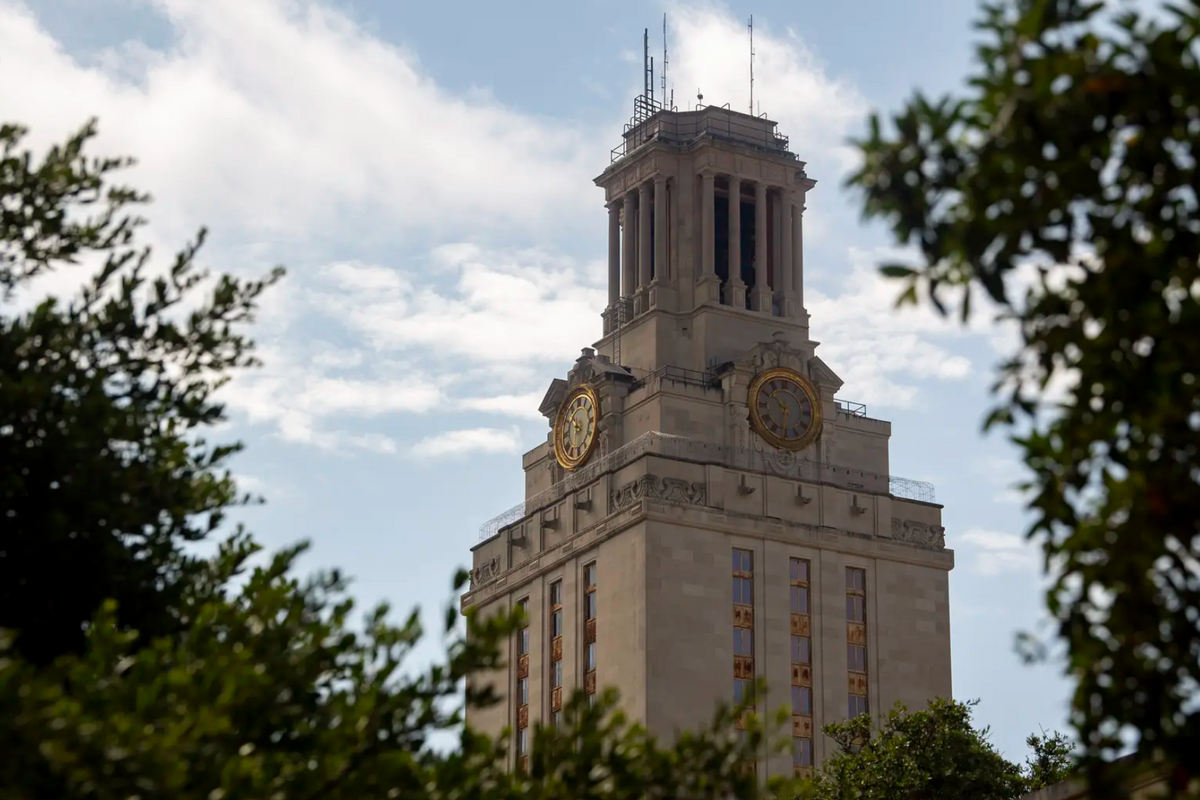 By Lomi Kriel
The University of Texas at Austin announced the biggest philanthropic campaign ever undertaken by a Texas university Friday, pledging to raise $6 billion, with one-sixth of that sum to pay for student scholarships and support.
The $1 billion for students is believed to be the largest fund-raising goal for such purposes in the history of public higher education and is part of the institution's aim to become the "highest-impact public research university in the world," administration officials said.
"We face incredible opportunities as we pursue our goal of becoming the world's most impactful public research university," President Jay Hartzell said in a statement. "We will accomplish this by continuing to attract highly talented people, by taking advantage of our unique place in Austin and Texas, and by focusing on transformative pursuits."
The campaign, called What Starts Here, aims to attract and retain top talent and elevate the university's research. It will also focus on recruiting students and helping with financial aid.
UT Austin already offers a degree of income-based tuition assistance: The UT System Board of Regents in 2019 creating a $167 million endowment to cover tuition and fees for students whose families earn less than $65,000 a year.
Austin's cost of living has skyrocketed in recent years.
The university relies on a mix of state government, tuition and donations but the portion of its revenue coming from the state has fallen from 34% two decades ago to 10% in 2020-21.
As part of the campaign's goal, the university hopes to strengthen its Dell Medical School, which opened in 2016, as a clinical and research center and a "hub for destination care, much like Houston, Dallas and other major health care centers," the university said in a press release. It will also focus on helping Austin become a "hub of innovation and entrepreneurship."
The campaign will seek to recruit talented faculty as that has become increasingly competitive across the country.
Last month, Lt. Gov. Dan Patrick said he wanted to end tenure for new hires at the state's public universities in an effort to combat professors who "indoctrinate" students with teachings about critical race theory. Conservatives over the past year have used the term as a broad label to attack progressive teachings about race and gender.
Patrick, whose position overseeing the Senate allows him to drive the state's legislative agenda, also proposed a change to state law that could make teaching critical race theory grounds for revoking tenure for professors who already have it. He suggested reviewing tenure review annually instead of every six years.
Academics said weakening tenure would damage the state's universities and drive students and faculty elsewhere. They said tenure is intended to protect professors from politics and safeguard academic freedom.
In a statement, Kevin Eltife, a former Republican state senator and chair of the University of Texas System Board of Regents, said the university's new fundraising campaign builds on its support from Texas lawmakers.
"We are grateful for all the philanthropic support already provided and are confident that this fundraising effort will ensure a future where The University of Texas continues to produce Longhorns who change the world," Eltife said.
The "quiet phase" of the latest UT campaign began in September 2016. Since then, more than 240,000 donors have contributed at least $3.3 billion, more than contributed to the university's previous fundraising campaign between 2006 and 2014.
"The What Starts Here campaign has gotten off to an incredible start because of the volunteer leaders and individual donors who are passionate about the impact The University of Texas at Austin has on changing the world," Scott Rabenold, vice president of development, said in a statement.
Disclosure: Dell, University of Texas at Austin and University of Texas System have been financial supporters of The Texas Tribune, a nonprofit, nonpartisan news organization that is funded in part by donations from members, foundations and corporate sponsors. Financial supporters play no role in the Tribune's journalism. Find a complete list of them here.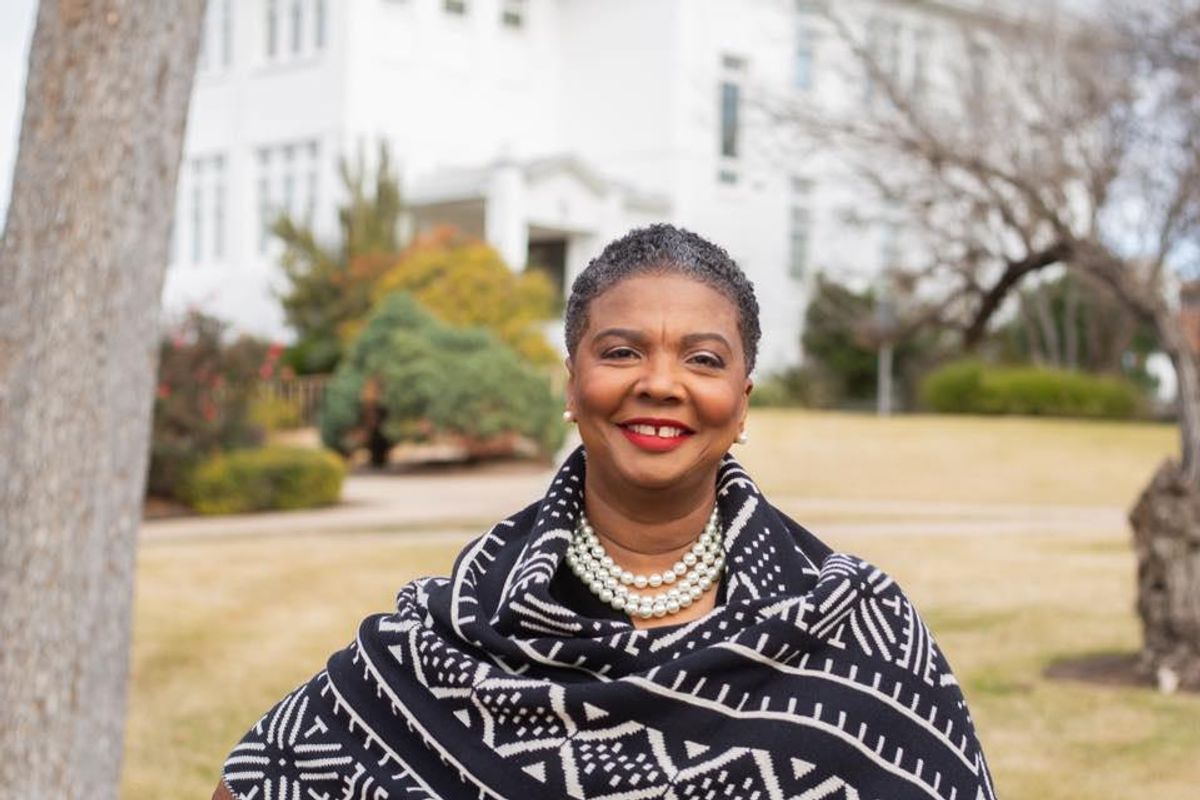 Dr. Colette Pierce Burnette, Huston-Tillotson University's first female CEO who oversaw the school's COVID response and helped grow its endowment by 55%, has announced that she will retire on June 30, 2022.
Burnette has been president of the private university since 2015. She is the first woman to have led the university since the merger of Tillotson and Samuel Huston Colleges in 1875, which created Huston-Tillotson as the first institute of higher learning in Austin.
In a letter, Burnette credited the "genius generation" and the university's faculty and staff for teaching her more than she taught them during her seven years of leadership.
"I am eternally grateful and humbled by the grace, love, commitment, encouragement and willingness to embrace change and innovation you gave me during my tenure," Burnette said.
In her tenure, Burnette helped expand the university's endowment and STEM programs, oversaw her "passion project" to partner with Apple and create the African American Male Teacher Initiative, and partnered with Tesla in their manufacturing engineering curriculum. HT also started both a Master of Business Administration program for working professionals and opened the Center for Entrepreneurship and Innovation Center in East Austin in her time as president.
Burnette was also tasked with shifting the university to online learning as the pandemic began and COVID-related policies since then, including a Friday announcement encouraging all students to be vaccinated, with the ability to apply for exemptions, for the Spring semester.
As the president of Austin's sole HBCU, Burnette is a strong advocate for historically Black colleges, is the co-chair of Mayor Steve Adler's Task Force on Institutional Racism and Systemic Inequities and serves on the Greater Austin Area Black Chamber. Also a proponent for community engagement, Burnette is Treasurer of the Independent Colleges and Universities of Texas and serves on local boards and committees including the Austin Community Foundation, Austin UrbanLeague, Big Brothers Big Sisters of Central Texas Advisory Council, Urban Roots Advisory Council and Waterloo Greenway Board.
Burnette said she hopes to see the university continue to be "securely pointing in a positive direction" in her absence.
"My greatest hopes for the university's future are to maintain forward momentum, continue to radiate as a jewel in the violet crown of Austin and to continue transforming the lives of thousands of students and their families as they steadfastly persist toward the great equalizer—their education–earning their degree," Burnette said. "I look forward to seeing Huston-Tillotson University continue to prosper."
The university will soon begin a national search to find its next president after Burnette steps down next summer.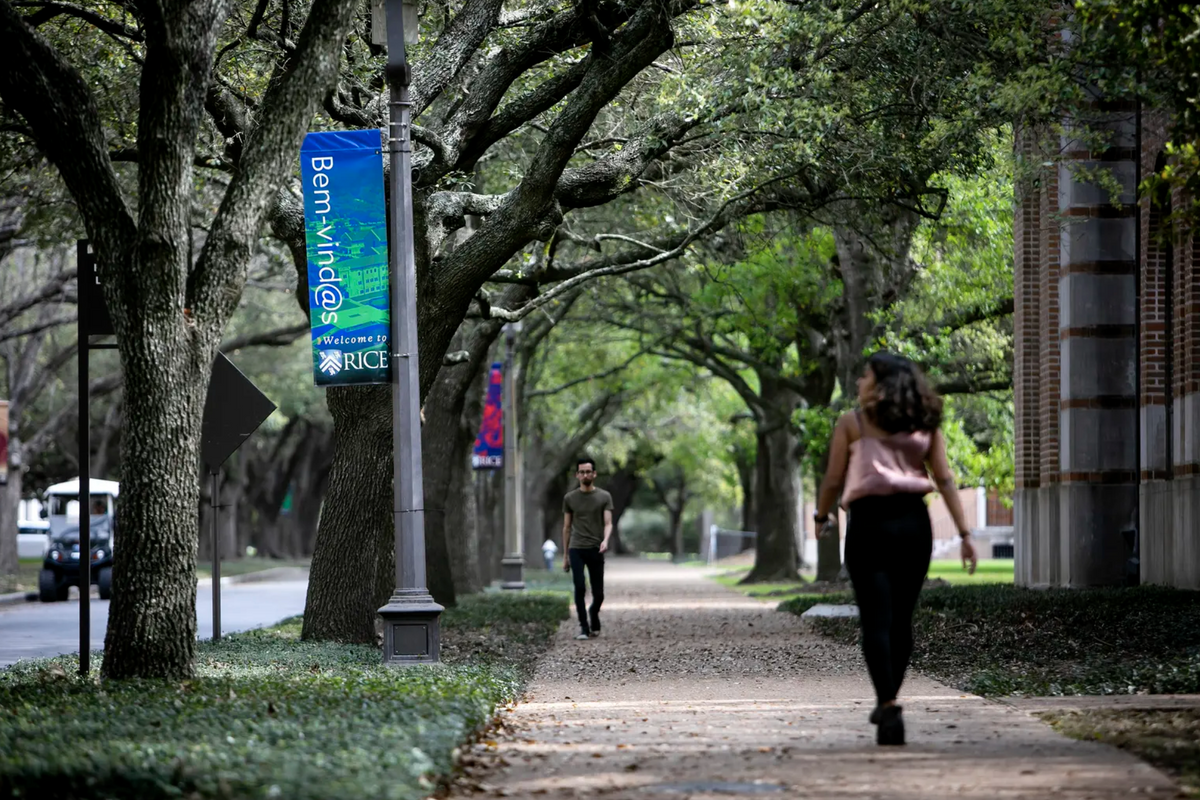 (Annie Mulligan for The Texas Tribune)
By Raga Justin, The Texas Tribune
When University of Texas at Austin senior Stephanie Flores-Reyes checked her fall course schedule earlier this week, she was shocked to see all five of her classes were slated to only be online. But as an international student from Mexico who spends the school year here on an F-1 student visa, it could suddenly be problematic for Flores-Reyes to be enrolled only in classes that meet online because of the coronavirus pandemic.
On Monday, U.S. Immigration and Customs Enforcement announced that nonimmigrant F-1 and M-1 visa holders in the United States under the Student Exchange Visitor Program will not be allowed to enter or stay in the country if they are attending American schools that will offer only online classes this fall. Instead, they must either transfer to a school with in-person instruction or "potentially face immigration consequences," according to a release.
For students attending schools with hybrid plans, the category most Texas universities will fall under as they forge ahead with a mixture of in-person and online classes this fall, colleges must certify to ICE that the students are enrolled in the minimum number of classes required to progress through their degree plans at a normal speed—and that they are "not taking an entirely online course load" this fall.
Flores-Reyes chose her courses carefully in order to graduate on time next May. She doesn't want to budge from her schedule, which could potentially delay her degree progress, but having all online classes means she can't return to the U.S.
"It's insane that this is not even up to me," Flores-Reyes said. "I can't make those decisions. If I'd known, obviously I would have chosen in-person classes."
The new guidance drew heavy criticism from education groups.
"We urge the administration to rethink its position and offer international students and institutions the flexibility needed to put a new normal into effect and take into account the health and safety of our students in the upcoming academic year," the American Council on Education said in a statement.
The move also has some higher education experts worried about what will happen if more classes get pushed online, even if a school is designated to be hybrid.
"The online-only rule is a good one, if it allows international students to enroll, take classes and not have to come to campus," said Michael Olivas, the former director of the University of Houston's Institute for Higher Education Law. "But ... there's a tidal wave of online classes coming our way, to hybrid schools. And if the international students that are here have to return to their home country midway, that's going to be bad."
Olivas said the hope is that if universities transition to online-only classes midway through the semester, ICE will be flexible and implement special-circumstance rules similar to those that helped the same group of students when the pandemic swept the country earlier this year.
But Student Exchange Visitor Program documents indicate that may not be the case.
"If a school changes its operational stance mid-semester, and as a result a nonimmigrant student switches to only online classes, or a nonimmigrant student changes their course selections, and as a result, ends up taking an entirely online course load, schools are reminded that nonimmigrant students ... are not permitted to take a full course of study through online classes," the new guidance reads. "If nonimmigrant students find themselves in this situation, they must leave the country or take alternative steps ... such as transfer to a school with in-person instruction."
ICE's decision could potentially alter fall plans for thousands of international students in the state. At UT-Austin alone, there are more than 5,000 international students, according to the school's international office. Spokesperson Fiona Mazurenko said in an email that staff members are working to respond to and support students with the limited information they have received, but declined to comment on how situations like Flores-Reyes' would be handled.
"We continue to advise all F-1 students to enroll in classes designated as in-person or web-enhanced," Mazurenko said in the email.
The University of Texas at Dallas and the University of Texas at El Paso also said they would work with each international student to make sure that their course schedule meets federal requirements for F-1 visas. Texas A&M University said it was monitoring the situation and would update students as more information became available.
But some faculty members are considering taking matters into their own hands. David Arditi, a sociology professor at the University of Texas at Arlington, said he would do an independent study course for international students so that they could have the requisite in-person instruction required to stay in the country.
Arditi said he would not be compensated for the independent study course. He views this as a necessary way to protect international students – an "already vulnerable" group.
"In normal circumstances, I'm protective of my time," Arditi said. "But this is a horribly repressive system. ... We have to step up and find alternatives."
Flores-Reyes would prefer to return to Austin, where she rents an apartment still stuffed with her belongings. She hasn't been able to cross the border to retrieve anything since she fled in March to Nuevo Laredo.
Now she is looking to speak with her international adviser to plan her next steps, all while dealing with an unfamiliar set of constraints.
"I had no idea this was going to happen," Reyes-Flores said. "Now is not the time to be enforcing these rules."
Originally published by The Texas Tribune, a nonpartisan, nonprofit media organization that informs Texans—and engages with them—about public policy, politics, government and statewide issues.
From Your Site Articles
Related Articles Around the Web