Get connected with our daily update
Help us find our editor!
Austonia, a for-profit Austin digital media company, is looking for the right person for a new position as newsletter editor.
Are you an innovator who wants to work exclusively in digital media and push the boundaries? Do you have 3+ years in digital, broadcast, print or agency work? This could be the opportunity for you.
In two years we've created a place in the Austin media landscape, and we're looking for people who can move us toward the front.
AM email newsletter, 22,500+ daily subscribers
Austonia.com, reaching 250,000+ users/month
Social media, 50,000+ followers
Success in this role is based on skills: an excellent writer, editor, visual communicator and storyteller who builds compelling stories with digital and classic elements, who can recruit and mentor contributors in doing the same.
Austin is the most interesting city in the world, and we want to cover it that way. The people, issues, opportunities, challenges, companies and cultures that make Austin dynamic and successful.
Compensation depends on experience. Benefits include PTO and employee Blue Cross Blue Shield "Silver" health coverage, with 100% of the monthly premium paid by the company.
This is a hybrid, mostly remote position. Must live in Austin.
The position reports to Austonia's CEO.
To apply, follow this link to become a candidate immediately:
https://hu9c8d8pxw6.typeform.com/to/JMkTWPwG
Or send your contact info and a link to your LinkedIn profile to hr@austonia.com.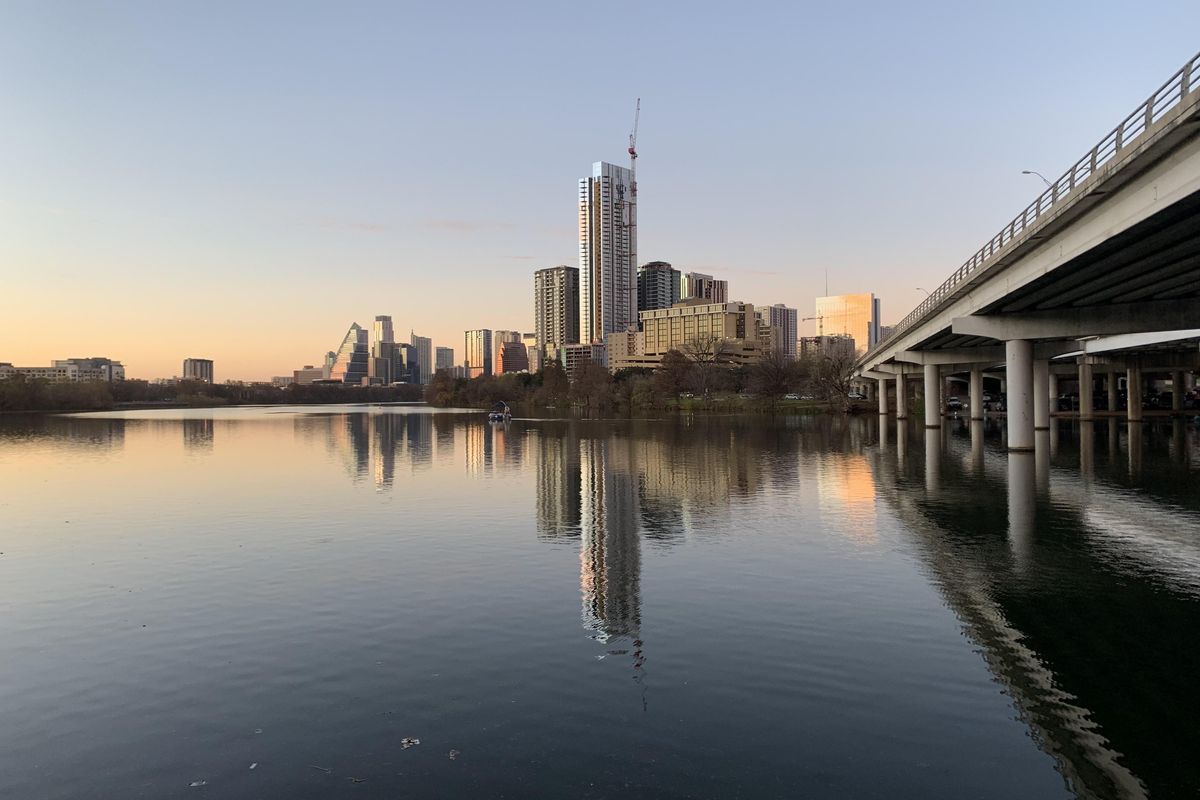 Austin's boom over the past couple of years has seen a flood of tech workers making up about a fifth of all jobs and software engineers earning an average salary of more than $128,000. The city has also won the headquarters of giants like Tesla and Oracle and expansions from others.
But lately, it's hard to ignore that even the giants are feeling worked up over market sentiment. Meta is reportedly slashing hiring plans and Tesla has talked of layoffs. Startup founders are being told to plan for the worst and venture capitalists are becoming more risk-averse.
Could all the momentum the city has gained as a tech hub come to a halt with a possible economic slump?
Scott Francis, the board chair of the Austin Technology Council, has been in Austin since the 90s, so he's seen the downturn in 2001 and then again in 2008 when he says Austin was affected quite a bit. But he thinks the scale of the investment in Austin is so much bigger now, making him less worried about it than he would have been 10 or 20 years ago.
The Chamber of Commerce has backed the idea that the diversity of the local economy would make a recession less destructive here. And at least for some tech giants in Austin, job security is less of a concern.
"When a company puts their headquarters in Austin, like Tesla has, then likely the ups and downs of their hiring and staffing changes are less likely to impact us negatively than they would be when their headquarters are somewhere else," Francis said.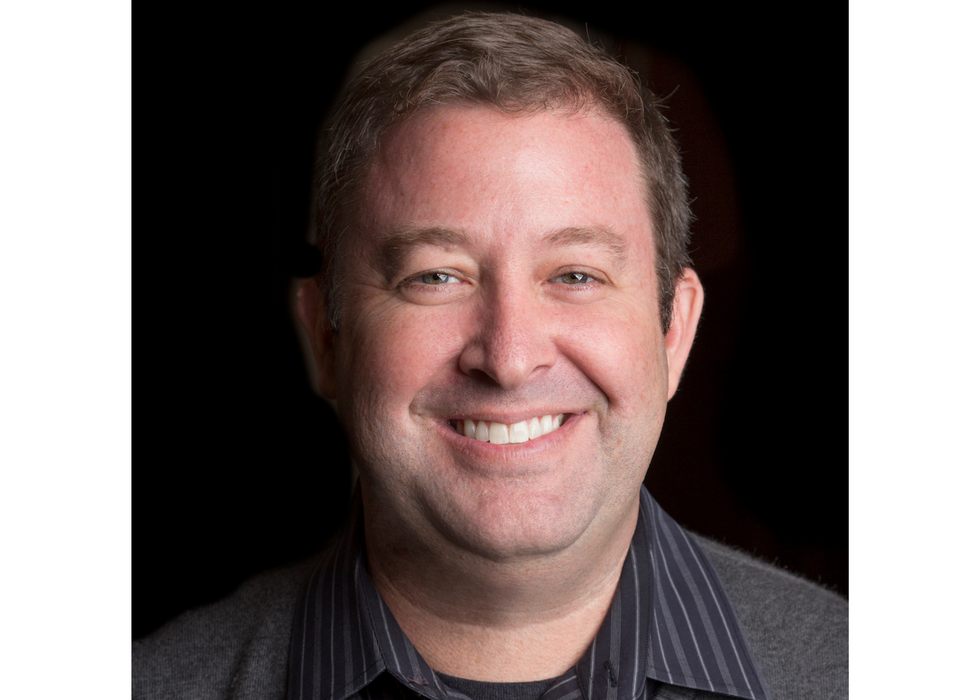 (Scott Francis)
Still, there might be specific pockets of trouble in the economy, Francis notes. He said passive client risk should be something tech companies keep an eye on. For example, there could be companies that aren't in crypto but serve companies in crypto, and that could be a risk to their status amid the crypto crash.
Christa "CS" Freeland, founding executive director of the Austin Venture Association, told Austonia that in anticipation of a downturn they reached out to Austin's venture community for their perspective on what we might expect here locally.
"The general consensus is that Austin will still continue to be a great place to start a family, enjoy the region with better work/life balance, and also get a house that would have been too expensive to even consider elsewhere in the Bay Area or NYC," Freeland said.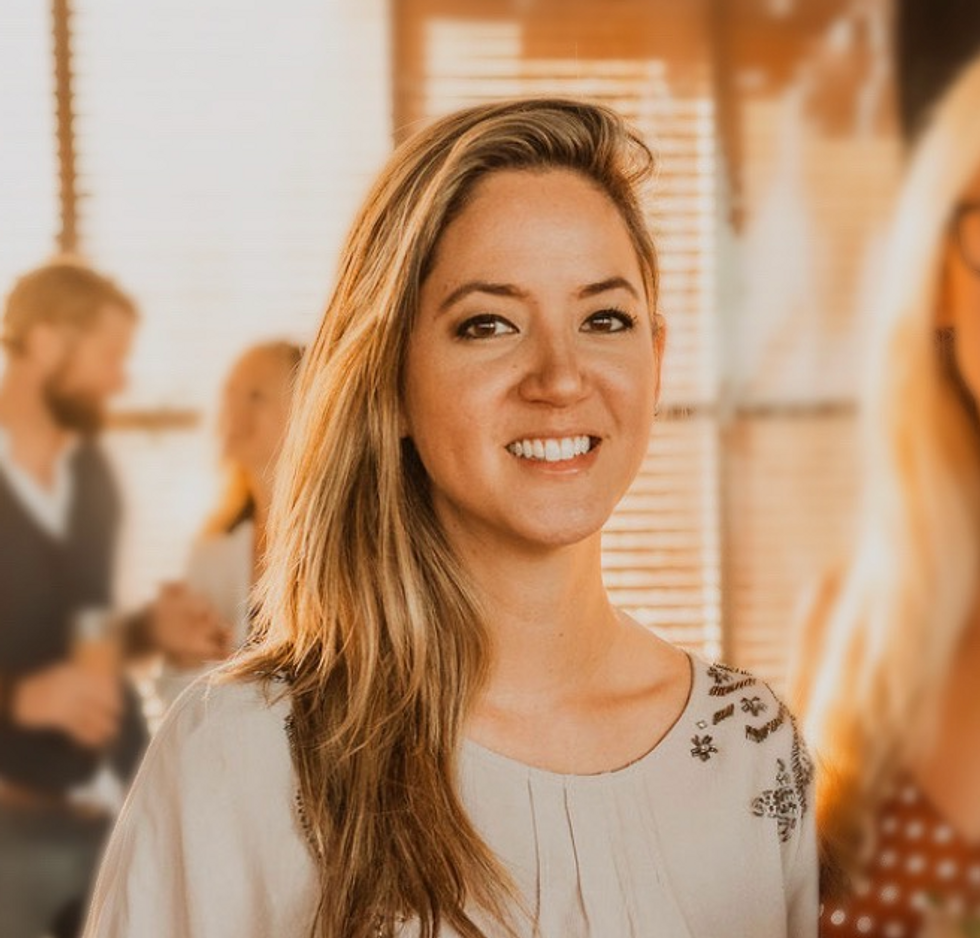 (CS Freeland)
Austin's desirability to live here is an important asset that will help it weather the storm. It's a beautiful city with great food, tons of outdoor activities and no shortage of festivals.
"As long as we can make Austin an amazing place to live, there's going to be a great tech ecosystem in Austin, because techies are going to live here," Francis said.
The growing number of tech workers with their high salaries has made it a place fewer people outside of the tech sphere can afford to live.
It's a different tune than in the past. Ultimately, Austin began competing with other tech hubs because of its relative affordability compared to other regions, Francis said. In the early 2000s and for some time after that, people had to be sold on Austin, feeling hesitant because they worried the market might be too small.
"That equation has changed so much. It's kind of amazing," Francis said.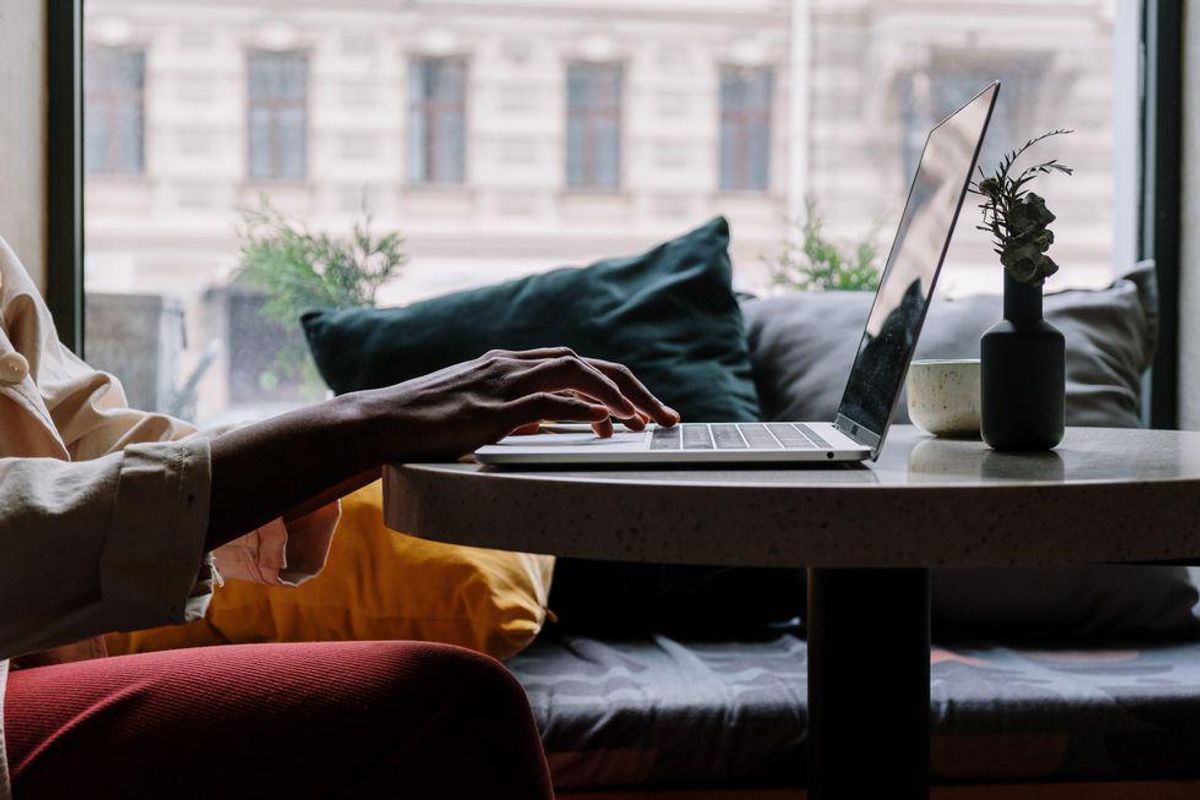 Austin tech workers' salaries average near those in California despite vastly different costs of living, according to a new report by Hired.
The report sought to interpret data on tech employees across the United States and United Kingdom, analyzing tech salaries, hiring processes and remote workers' data amid the Great Resignation. According to the report, Austin's average tech worker salary is $144,000—the same as San Diego and just $21,000 behind historic tech hub San Francisco, which topped the list.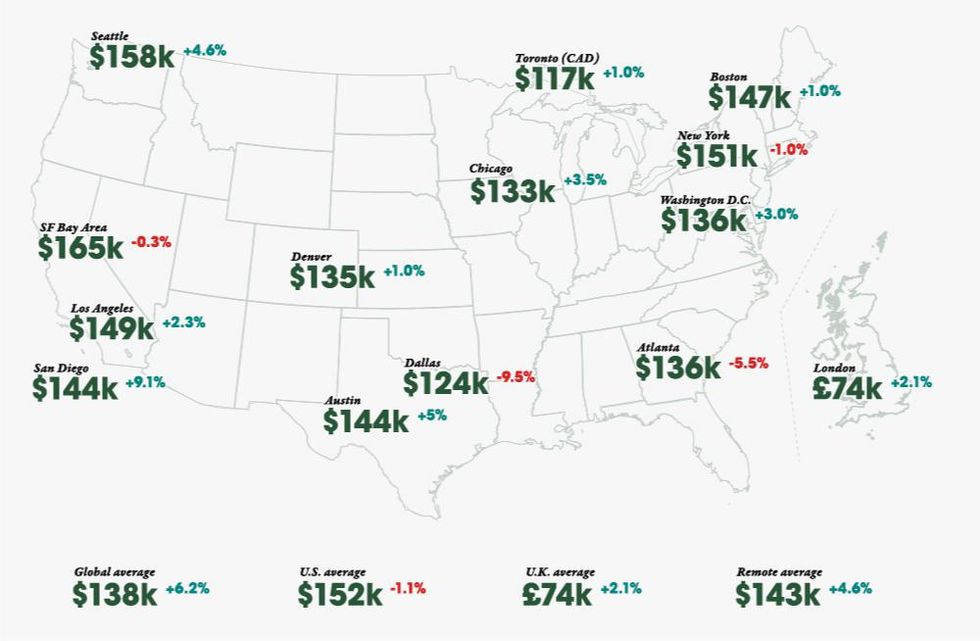 Austin's average tech worker salary is the same as San Diego and near other Californian cities despite vastly different costs of living. (Hired)
Austin's tech salaries shot up 5% when compared to 2020, while traditional markets including the Bay Area and New York decreased slightly. At the same time, Austin homes are 60% less expensive and almost 550 square feet larger than average homes in the Bay Area's Santa Clara County, according to a Storage Cafe study.
And so with the Great Resignation—a time in which people quit their jobs for new opportunities when faced with the reality of the pandemic—came a Great Migration. Workers could complete work remotely from anywhere—saving money outside the Bay Area.
Adding fuel to the fire is increasing remote work salaries—average pay for remote workers soared to $144,000 in 2021, while average tech salaries in Tier 3 markets (including Austin) rose to $135,000. Tier one markets, including London, New York and the Bay Area, came in last with an average of $133,000.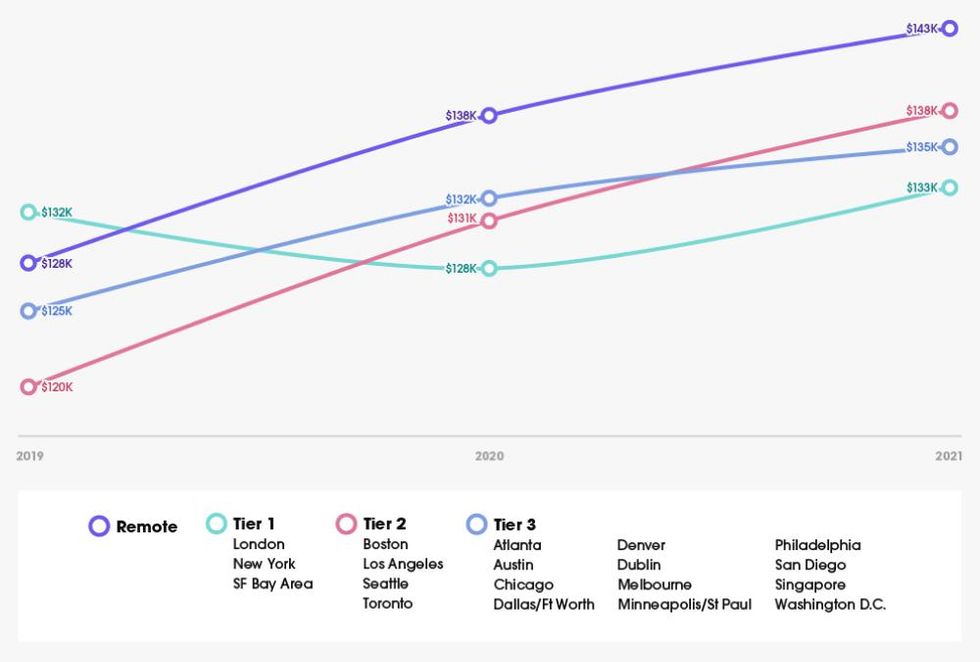 Average remote workers' salaries topped average tech companies in all three markets in 2021. (Hired)
Burned-out tech workers are increasingly placing importance on a work-life balance when getting a job, and a good work schedule was by far the most compelling company benefit aside from compensation in the Hired study.
One-third of workers surveyed said they aren't willing to give that up. Over 50% of those surveyed said they would prefer remote work with optional office time, while 14% opted for a hybrid model. Just 1% said they would prefer moving back in office full-time
With the ability to live anywhere, many are opting out of the nation's pricier locales for a more laid-back lifestyle. When adjusting for cost of living, remote workers making $165,000 in San Francisco could make an equivalent of $234,000 in Austin, an offer many wouldn't trade up.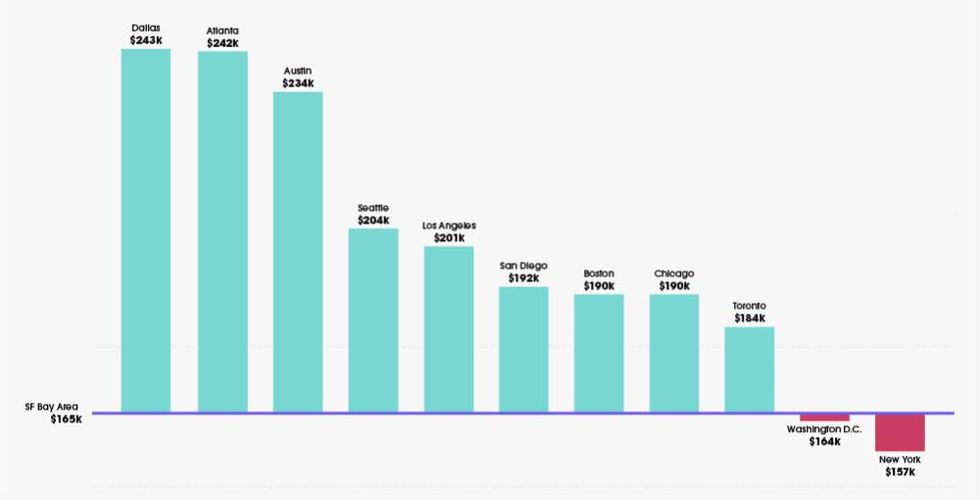 When balanced by cost of living, Austin workers making $234k make the equivalent of $165k in the Bay Area. (Hired)
But that shift has begun a ripple effect for cities including Austin—a Zillow report found that the Texas capital could become the most expensive city outside of California by the end of 2021.
Austin will need to quickly adapt to its influx of tech talent and other out-of-towners while continuing to promote the lifestyle that brought newcomers in the first place. But for now, the Texas capital is quickly drawing in top talent as it reaches "boomtown" tech hub status.