Get connected with our daily update
Just as Austinites switch gears into the new year, dozens of flight cancellations and delays hit Austin-Bergstrom International Airport Monday amid winter storms and a COVID spike that left many stuck at home.
Austin saw 39 flight cancellations and 84 delays coming to and from the airport as of 1:30 p.m. Monday, accounting for 23% of all flights. Nearly 50 of those flights came from Southwest Airlines, which saw 12% of its flights canceled and 17% delayed in the same time frame. While no American Airlines flights were canceled, 24 flights—or 23%—were delayed Monday morning.
The cancellations reflect a nationwide trend: over 3,800 flights were canceled in the U.S. by 1:30 p.m., while nearly 10,000 were delayed, according to FlightAware. According to ABIA's public information office, airlines have shared that the bulk of Monday's cancellations are due to winter weather, especially as areas of the Midwest saw their strongest snowstorm of the season over the weekend.
"Inclement weather at other airports across the country, such as snow from the southern Appalachian and Mid-Atlantic states, have impacted flights at AUS," the airport said in an official statement. "Passengers should check their flight's status for delays or cancelations prior to arriving at the airport."
Monday's troubles are the latest bout of cancellations after a year of unprecedented delays, demands and obstacles for the troubled airline industry amid the pandemic. In October, ACL attendees and other travelers were left stranded in the Texas capitol and airports across the U.S. as Southwest Airlines canceled over 60% of its planned flights on one day alone, while American Airlines saw a Halloween shutdown as they canceled 32% of local Austin flights due to weather and staffing concerns.
Hundreds to thousands of flights have been canceled daily for weeks as COVID cases reached a new peak mid-holiday season. Winter weather—Austin's temperatures abruptly dropped from a balmy near-80 degrees to sub-30 degree temperatures Saturday— paired with a staffing shortage due to COVID caused over 5,000 U.S. flight cancellations over New Year's weekend, according to national airlines.
While airlines have been suffering with staffing shortages since just before Christmas, they saw triumph as the CDC shortened COVID quarantine recommendations from 10 to 5 days on Monday, Dec. 27. The industry had lobbied for the new recommendations, which don't require a negative test to return to work and now require a 5-day isolation period and 5 extra days of masking, citing personnel shortages.
There's no denying 2021 was an eventful year. Whether this year went by in a blink of an eye or you're itching to start the New Year, 2022 is just days away.
Don't panic if you haven't made plans yet—Austin restaurants and bars of all shapes and sizes are prepared to keep you entertained as we transition into another trip around the sun.
Get your tickets quick, as these events are selling out. And you might want to check back in on your event the day of as some, like ACL Live's New Year's Eve show, are canceling due to COVID.
Bob Schneider's New Year's Eve Party at The Paramount Theatre | 713 Congress Ave.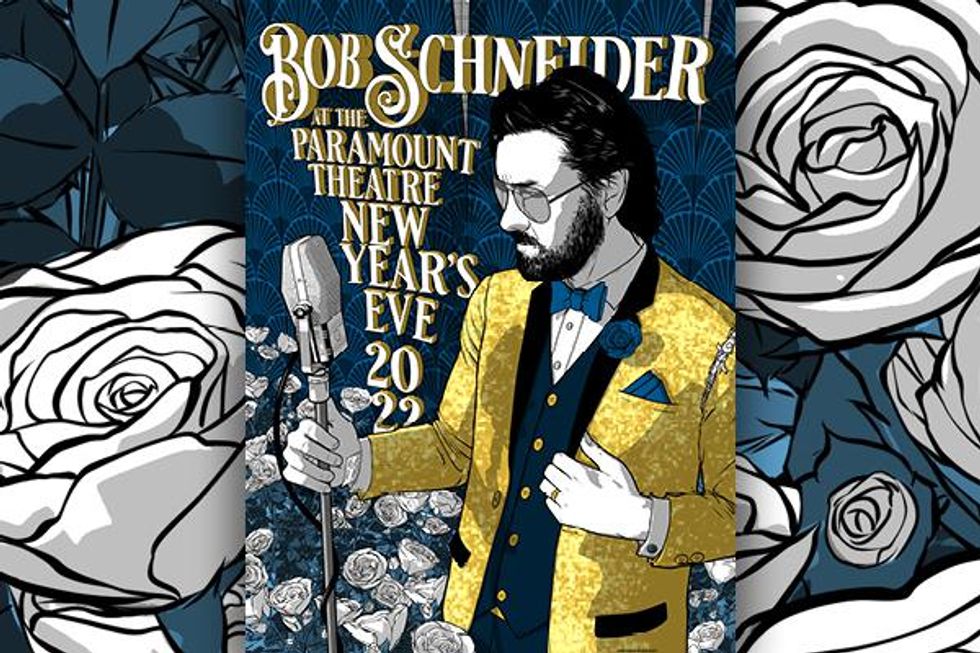 Bob Schneider will return for his annual show on New Year's Eve. (The Paramount Theatre)
Experience Austin-based musician and former frontman of The Ugly Americans and The Scabs Bob Schneider live and in concert at the Paramount Theatre's annual tradition. The multi-talented artist is an author and painter in addition to the over a dozen albums he's released over the course of his career. Ticket prices range from $30-$100 depending on the section, doors open at 8 p.m. and the show starts an hour later. The event will require that guests show proof of vaccination or a negative COVID-19 test from the past 48 hours.
The Driskill Bar | 604 Brazos Street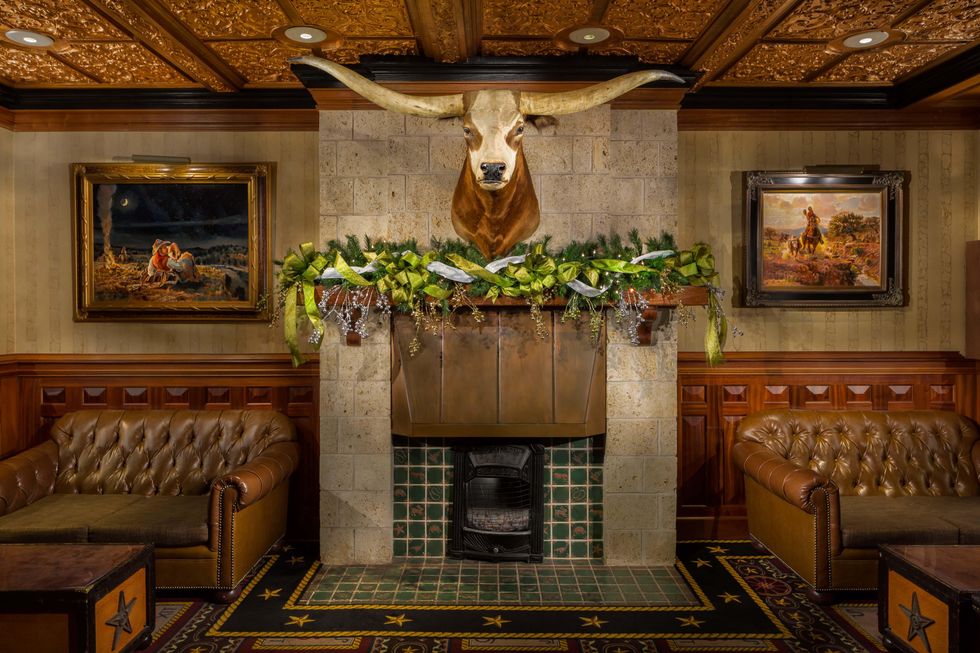 The Driskill Hotel bar is open first come, first serve this year. (The Driskill Hotel)
Throwing a bash in true live music capital fashion, the Driskill Hotel is kicking off the New Year with a free music show. Starting at 7 p.m. Austin's own Bruce Smith Band, Ruby Dee and the Snakehandlers take the stage from 10 p.m.-2 a.m. Guests can choose from beer, wine or bar cocktails but everyone will be treated to a complimentary champagne toast when the clock strikes midnight. Admission is free but with limited space, guests will be admitted on a first come first serve basis.
Fireworks from afar | virtual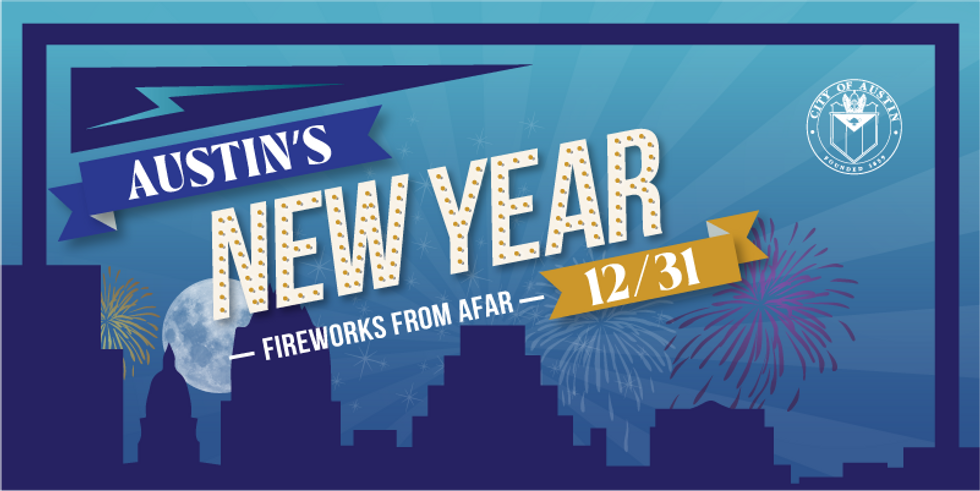 The City recommends checking for road closures due to fireworks before heading out. (City of Austin)
Ringing in the New Year the classic way, the City of Austin is bringing back its annual fireworks show safely due to COVID-19. Live streaming from ATXN starting at 10 p.m. on New Year's Eve, fireworks will be shot off from Vic Mathias Shores on 700 W. Riverside Drive. The typical city-organized activities, vendors, and entertainment won't be there in the park but whether you watch from home or watch safely in the park, the city is wishing all residents "lots of light and hope for 2022."
New Year's Eve Pre-Party at Fresa's | 1703 S 1st Street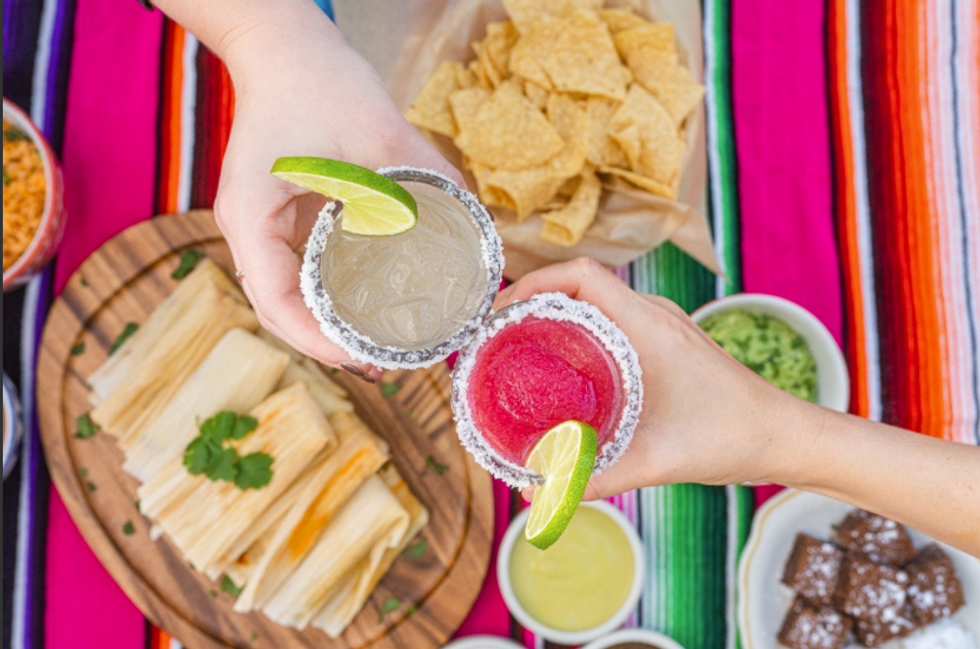 Fresa's celebration will cut out early, at 8 p.m. (Fresa's/Instagram)

Enjoy your New Year's Eve with a Mexican food feast at Fresa's! A ticket to the celebration will get you a spread of chips and salsa, achiote and citrus wood-grilled chicken, esquites, grilled sweet potatoes, kale caesar salad with rice and beans, all buffet style. Desserts, like brown butter brownies or Mexican wedding cookies and a drink ticket for a special celebratory cocktail. Tickets are $20 or $10 for kids under 10 and the celebration runs from 4 p.m.-8 p.m.
Leather and Lace at Oilcan Harry's | 211 West 4th Street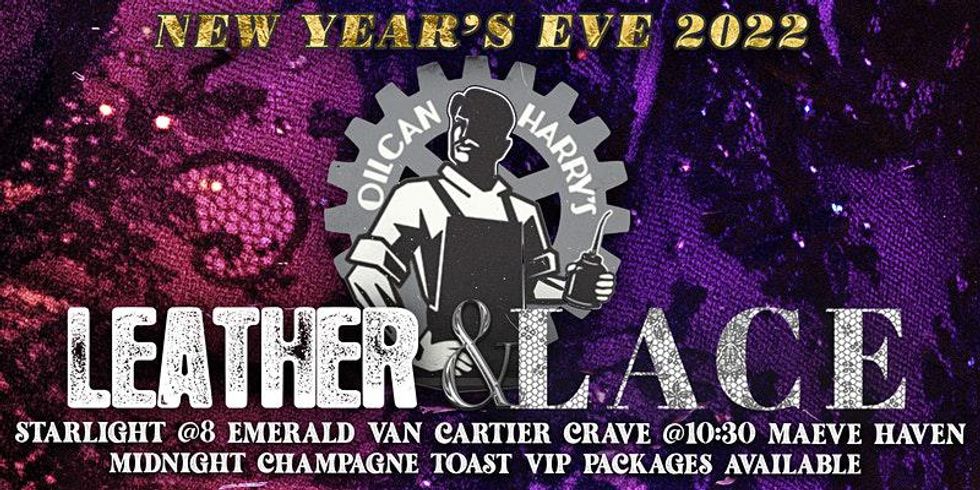 The downtown bar only has one VIP package left. (Oilcan Harry's)
Manifest a fabulous year by starting 2022 off at downtown drag bar Oilcan Harry's for not one, but two shows. Emerald Van Cartier will host the Starlight show at 8 p.m., followed by Crave, hosted by Maeve Haven at 10:30 p.m. Tickets range from $20-50, depending on if you prefer the VIP experience, but each ticket includes entrance to both shows and a free champagne toast at midnight.
Simi Estiatorio | 106 E 6th Street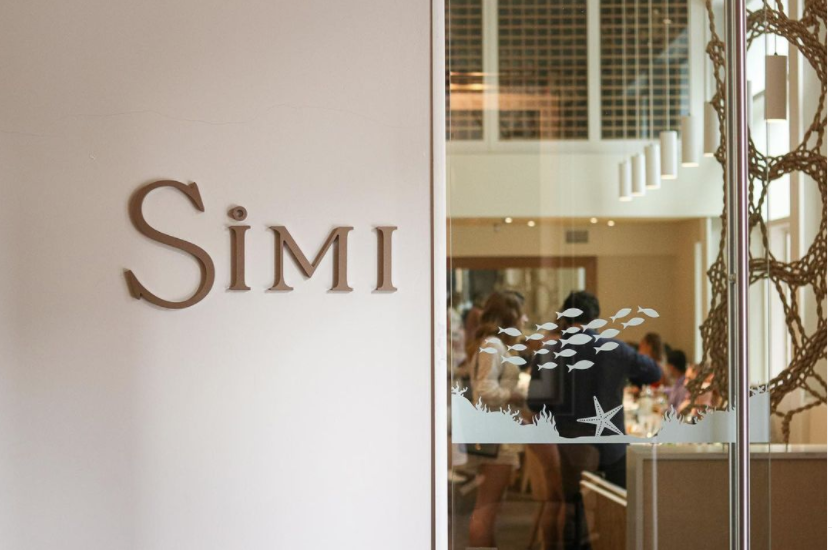 Simi Estiatorio will offer a prix-fixe menu for its NYE feast. (Simi/Instagram)
For a new year's celebration of land, sea and delicious Mediterranean-inspired foods, Simi Estiatorio is holding an upscale New Year's Eve Gala fit for a Greek god. With two seatings, from 6-9 p.m. and then from 9 p.m.-2 a.m., the fixed-price, luxurious four-course feast gives options of lamb kebabs, swordfish souvlaki, baklava and specialty cocktails for $145 per person. Live performances from DJs Jen Lasher, Lefty, Rodolfo Ciid and Mike Lozano will keep you entertained in the meantime. Reservations for the celebration are required.
Fierce Whiskers Distillery — Whiskey & Whimsy Event | 5333 Fleming Ct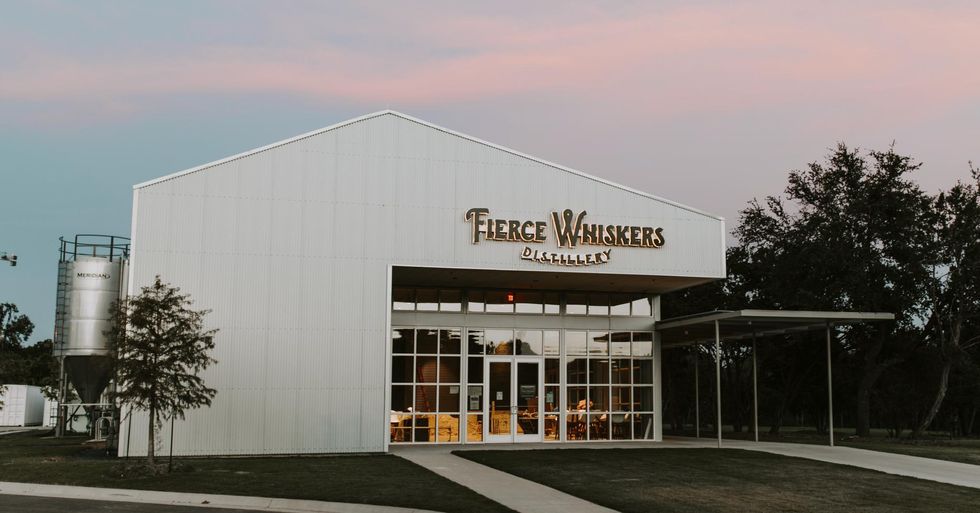 Austin's newest distillery, Fierce Whiskers, is hosting a Whiskey & Whimsy New Year's Eve soiree to welcome 2022. Guests can expect live music, a wild roster of whimsical performances by GOVINDA + ILLUMINATRA ENTERTAINMENT and cocktails made with Fierce Whiskers' ardent spirits from 9 p.m.-1 a.m. Tickets are $200 and include all entertainment plus unlimited cocktails and light bites.
Cheers to a fantastic New Year!
The pop up COVID testing clinic at the Long Center, 701 W. Riverside Drive, has been extended through the week after Monday saw long-lines, high demand and a high amount of positive tests.
After a weekend of gathering for most, the site opened up as a pop-up COVID testing site, attracting hundreds in bumper-to-bumper traffic. The clinic, hosted by Nomi Health, will now be open from 8 a.m. to 6 p.m. through Friday and will double its testing staff to meet demand.
Patients looking to get vaccinated began lining up more than three hours before the site opened Tuesday morning. The results for antigen tests become available via text in about 15 minutes, whereas PCR tests take 24-48 hours.
Monday afternoon saw a long line of cars stretching up, down and around a roundabout on Riverside Drive with many reporting waiting for hours. According to a spokesperson for Nomi Health reported by KXAN, 28% of the tests on Monday came back positive. Of the positive patients, 79% were vaccinated and 92% had symptoms.
According to an Austin Public Health spokesperson, the COVID testing site administered around 500 tests Monday and expects to test 565 people Tuesday, though the final count will end up being higher due to walk-ups.
The spread of omicron and holiday rush led to more people testing than average, according to APH, but scheduled tests fall in line with testing from last week. The Travis County Exposition Center administered an average of 505 tests each day it was open last week and the George Morales Dove Springs Recreation Center saw an average of 447 per both days it was open.
"We're excited to see people's interest in doing all they can to protect themselves and others from COVID-19," the spokesperson said.
A visit to the site around 2 p.m. Monday showed that the site was clearly backed up, with people even stepping out of their cars to help direct traffic and prevent people from cutting in line. The scene left plenty of honking and commotion in its wake, though the line didn't move more than a car or two per minute.
APH health authorities met last week, discussing lowering risk-based guideline thresholds out of caution in the event of a holiday surge, with Austin-Travis County Health Authority Dr. Desmar Walkes urging residents to get tested before and after gathering with their families.
Both Austin's positivity rate (8.9%) and community transmission rate (173.5 seven-day average) have continued to climb over the past few weeks.
The testing site will continue to take walk-up appointments Tuesday and opens at 8 a.m., so arrive as early as possible to get through.
There are other neighborhood testing alternatives: Travis County Exposition Center is open Monday–Friday from 8 a.m.–2 p.m. and the George Morales Dove Springs Recreation Center stays open Tuesday–Saturday 8 a.m.–2 p.m. Urgent cares, pharmacies and hospitals also conduct COVID-19 testing.
This story was last updated at 10:30 a.m. Tuesday.