Get connected with our daily update
The Travis County Commissioners Court voted unanimously Tuesday afternoon to invest $110 million in COVID-19 recovery funds in homelessness prevention and affordable housing.
The funds, approved contingently pending a forthcoming fiscal analysis, come from the federal government's American Rescue Plan, relief dollars meant to help localities recover from the economic fallout of the pandemic.
This is how the funds will be used:
Six to eight affordable housing communities that would serve some 1,000 residents. Half of those communities would be located west of I-35.
A 200-tiny home expansion of Camp Esperanza in Southeast Austin, along with other services.
A new housing community called Burleson Village on Burleson Road just minutes from Austin-Bergstrom International Airport, which would serve around 700 residents.
Similarly, Austin City Council in June set aside $106.7 million through the American Rescue Plan for the homelessness crisis.
"If you're poor and you're in Austin, you're at the gates of hell," Commissioner Jeff Travillion said Tuesday. "We have to make sure that these dollars are an investment for poor people."
The Texas Supreme Court voted unanimously Wednesday for the city's Proposition A ballot language to be replaced with Save Austin Now's captioned ballot language, but the court held that a budget for the proposition must be included on the Nov. 2 ballot.
The proposition, which was placed on the ballot after receiving enough verified signatures on a petition, was rewritten by City Council on Aug. 11. Save Austin Now hopes to mandate minimum staffing levels at the Austin Police Department to two police officers for every 1,000 residents, increase cadet training and implement measures to improve police response times. City Council members added new language and a city-budget staff estimate that the requirements could cost between $54.3 million and $119.8 million each year for the next five years.
Former Travis County Judge Bill Aleshire filed a lawsuit on Aug. 20 against the city for Save Austin Now due to its language and inclusion of the budget in the proposition. According to the Texas Supreme Court ruling, certain language will be taken out and the petition language will be inserted before the city's cost estimate, which will remain at the end of the proposition.
BREAKING: City wins on most critical issue on disputed ballot language.

The Texas Supreme Court held today that the $271.5 million to $598.8 million cost of Prop A must be included in November ballot language.
— Mayor Adler | Get vaccinated! (@MayorAdler) September 1, 2021
Save Austin Now co-founders Matt Mackowiak and Cleo Petricek said that City Council's rewrite of the ballot was negatively biased against the cause. Supreme Court Justice Rebeca Huddle and the seven other justices unanimously voted against the city's rights to rewrite the ballot.
"The City did not have carte blanche to rewrite the petitioned caption wholesale, and abused its discretion by doing so," Huddle wrote.
Council Member Greg Casar and Mayor Steve Adler, who celebrated the inclusion of the budget, argue that the proposition will allocate too much city money to the police budget. Meanwhile, Mackowiak and Petricek called the vote a "big win for every Austin citizen."
Aleshire also celebrated the Supreme Court ruling.
"The Supreme Court's Opinion today will strengthen the rights of every Austin voter to be able to initiate ordinances without political interference by the City Council in manipulating the ballot language for the proposition," Aleshire said. "It is wonderful to see the Court enforce the Austin City Charter voter rights of the citizens of Austin."
Prop A will be included on the Nov. 2 ballot.
In his second-straight annual State of the City address during the pandemic, Austin Mayor Steve Adler wanted the city to know that Austin is doing well. But he also made a point to discredit what he called "misinformation" surrounding the pandemic, Austin's public safety and his relationship with the Austin Police Department.
Adler credited members of the community, including musicians, teachers, small business owners and city council, for keeping Austin's core values alive after a hard year wracked with the pandemic, a historic winter storm and the recent addition of over 200 Afghan refugees migrating into the Texas capital.

"'Keeping Austin Weird' means welcoming, caring for and respecting one another for who they are—even when they are different, even when that means some pedal through downtown in a thong," Adler said.
Adler said the only thing tearing Austin apart is a slew of "alternative facts" regarding the third COVID surge, public safety and homelessness within the city. "Too many feel they are entitled to not only their own opinions but also to their own alternative facts," Adler said. "How do we make sound policy decisions as a community without a shared sense of reality?"
COVID
Adler said that there are "certain undeniable truths" regarding the Delta variant and COVID pandemic: masking can be effective in preventing the spread, and vaccines, which largely keep infected individuals out of hospitals, is one of the biggest solutions to alleviating the strain and death toll on overcrowded hospitals in the area.
"90% of people in the ICUs are unvaccinated," Adler said. "Our hospitals are now using the term 'dangerous' to describe the overcrowding situation they're now experiencing on account of unvaccinated individuals."
Adler doubled down on his plans to help school districts keep their mask mandates and require vaccines or negative tests for city employees.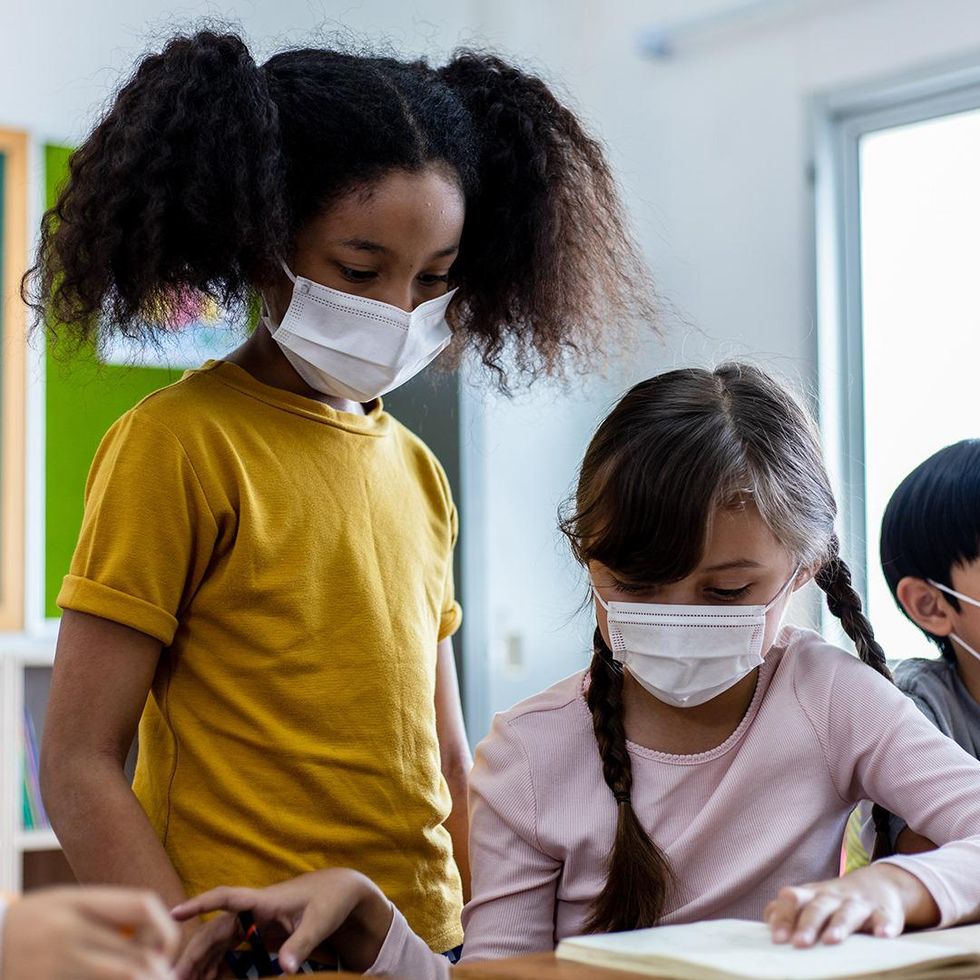 (Pexels)
Public safety
Adler also said that despite misconceptions pointed otherwise, Austin is one of the safest big cities in Texas and nationwide.
"There is a political advantage sought by those creating the false impression that Austin is unsafe," Adler said referring to the advocacy group Save Austin Now. The group is pushing for more police officers per every 1,000 residents that voters will be able to decide on in the November election thanks to over 20,000 certified signatures the group collected. Save Austin Now co-founder Matt Mackowiak responded via Twitter:
Austin has never been less safe.

> Homicides are up 79% from last year's all time record.
>Every violent crime category is up 20% YoY.
>Priority one 911 call response rates are up 20% since 1/1/21.
>96% of scheduled police shifts aren't fully staffed.https://t.co/BycRfjixoF https://t.co/7kH61q66fl
— Matt Mackowiak (@MattMackowiak) August 30, 2021
Adler said that while violent crime deaths are rising, the rate of homicides in Austin is among the lowest in big cities around the country. He discredited rumors that city council took $150 million from the police budget and said that both he and the council respect officers while hoping to create more equity for those that may be disadvantaged in the eyes of the law.

"Every individual officer that I have come to know personally is a credit to their profession," Adler said. "Nothing about what I believe is inconsistent with also believing that we expect too much of our officers, and this can cause harm to officers and community members alike... I can support and honor our police and still confront institutional racism and support changing a warrior culture to one that leads with a guardian mindset."
Adler said he admired the heroism of officers that responded to the Sixth Street shooting earlier this year and said that two more cadet classes were approved in next year's budget as the city works to properly train and hire more officers.
Homelessness
Finally, Adler addressed criticism on the city's handling of the homelessness crisis.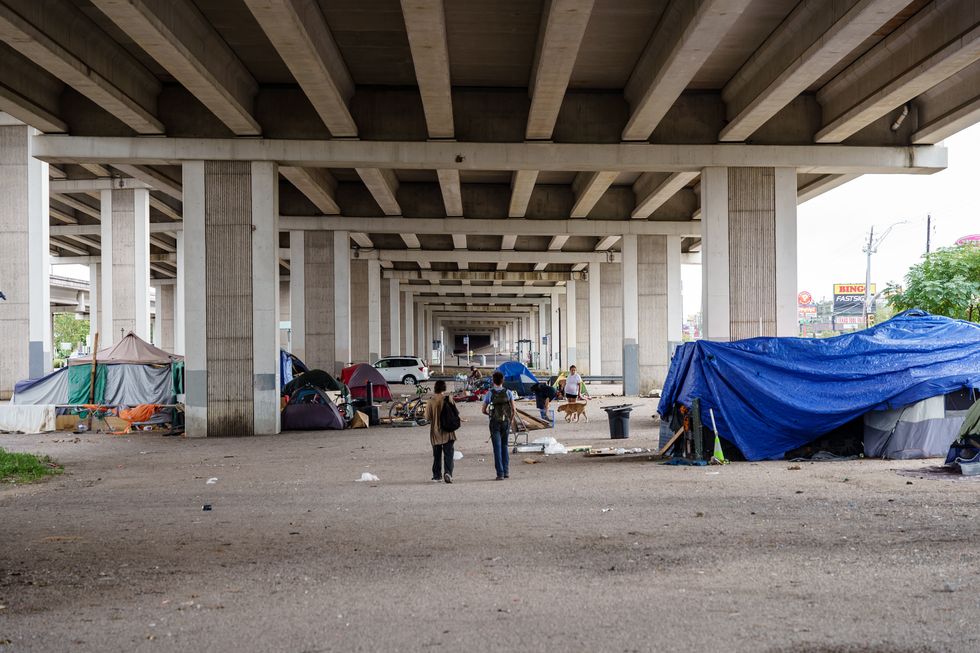 (Jordan Vonderhaar)
According to Adler, the city has closed homeless encampments at the library on Cesar Chavez, at the Menchaca intersection with Ben White Boulevard, from around City Hall and Cesar Chavez near Congress Avenue. Adler also said that many veterans and children have been helped off the streets while the city works to convert hotels into apartments for the homeless and house 3,000 in the next three years.
Adler hopes that the community will once more come together against their common enemies as they work toward the future.
"I don't know the answer to the great harm caused by the misinformation casting and shadow over Austin, but I know in the end it is up to you," Adler said. "We should each seek out and be guided by the truth. Each of us in the solitude of our own conscience will have the absolute power to make for ourselves and our families, those choices that best protect our neighbors and their families too."
Save Austin Now, the local advocacy group calling for the enforcement of the homeless camping ban, announced that along with four local business owners, they have filed a lawsuit against the City of Austin for the "absolute refusal to fully enforce Prop B."
The group made the announcement via a Facebook Live session at 11 a.m., explaining their frustration and asking in a press release, "Why are they allowed to continue public camping which is illegal throughout the City of Austin?"
Along with Save Austin Now and lead counsel Michael Lovins, Headspace Salon and Co-op owner Laura North, Balance Dance Studios owner Stuart Dupuy, owner of three local Dairy Queen franchises Robert Mayfield and owner of Buckshot Bar on East 6th Street Bob Woody joined the lawsuit. The business owners said the lack of enforcement has "resulted in severe business disruption."
"It has now been 117 days since Prop B passed on May 1," Save Austin Now Co-founder Matt Mackowiak said. "We have been unbelievably patient with the City of Austin—it has not been my goal to sue them on this. I really did hope, and actually expect, that they would fully enforce Prop B."
The group claims that the city has not taken enforcement seriously, as they have only issued a few dozen citations for the city's thousands of homeless. Additionally, Save Austin Now said they believe the City Council has been dragging its feet on making actual solutions for the homeless.

"We're here to say enough is enough. It's now time for our mayor and our city council and our city manager to respect the will of the voters and fully enforce Prop B," Mackowiak said. "We're going to fight to the ends of the earth with an aggressive and vigorous lawsuit and legal effort because we believe safety is not too much to ask for in our city."
Save Austin Now co-founder Cleo Petricek said she helped found the group because as a mom, she worries about the safety of women, children, the disabled and people who have to walk on the streets or take public transportation.
"This isn't an either-or proposition—this isn't where you help neighborhoods be safe again but out of sight, out of mind for the homeless," Petricek said. "We all have compassion for the homeless but we also know that they should not be subject to this chaos and inhumane condition… because of our City Council's refusal to comply with the city law. What we see now is them kicking the can down the road."
Save Austin Now secured another victory after campaigning to reinstate the camping ban through May, gaining enough signatures on its petition to add more police officers to the Austin Police Department to add it to the November ballot.