Get connected with our daily update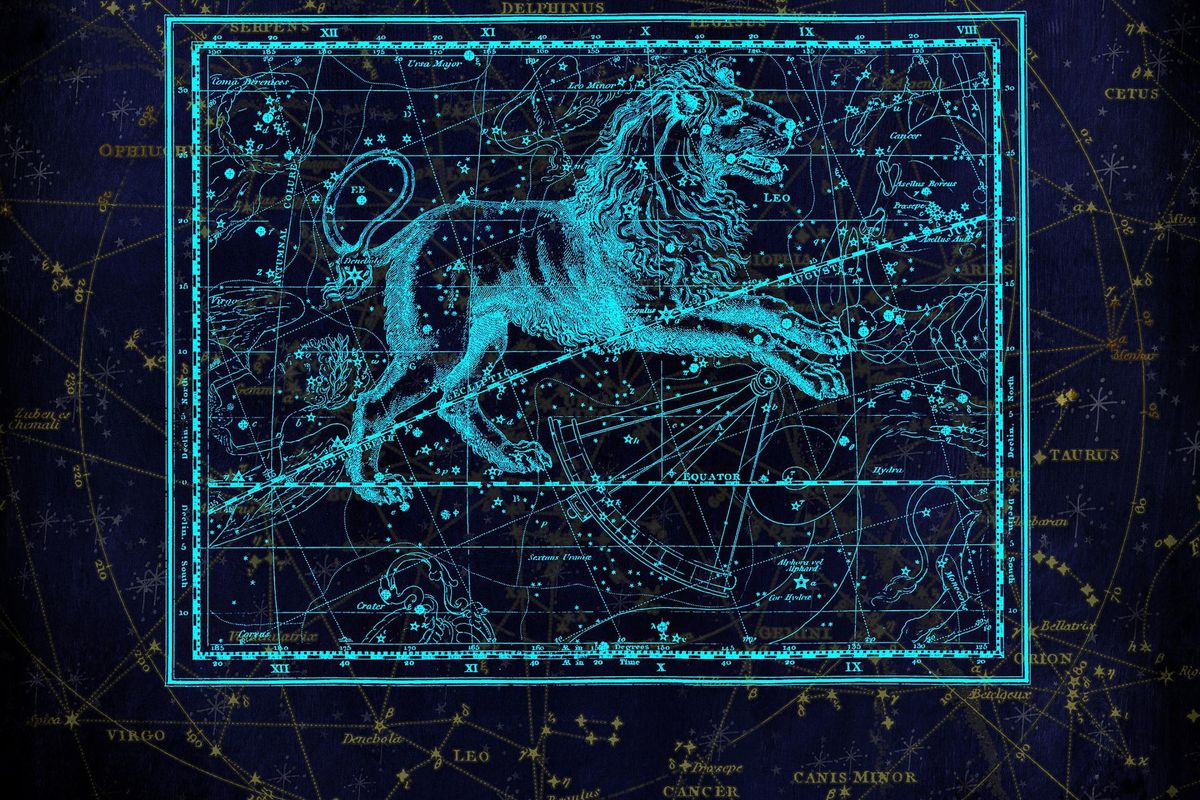 This Leo season will likely feature some collective shocks, shaking and trembling, but this same surge can lead to individual breakthroughs and upgrades.
Shortcuts: Aries, Taurus, Gemini, Cancer, Leo, Virgo, Libra, Scorpio, Sagittarius, Capricorn, Aquarius, Pisces
Around the new moon on the 28th, we'll have an opportunity to recognize where we need to give a humble oomph to renovate some aspects of our life. If we don't give this a burst of momentum and make some serious progress into it, our full moon on the 12th will be particularly heavy, but if we pass that test, we can feel much more masterful and sturdy. Altogether, this is definitely the most intense month of astro-weather until eclipse season in November, but there's certainly excitement and possibility if we can be clear-headed.
Leo: July 22-Aug. 23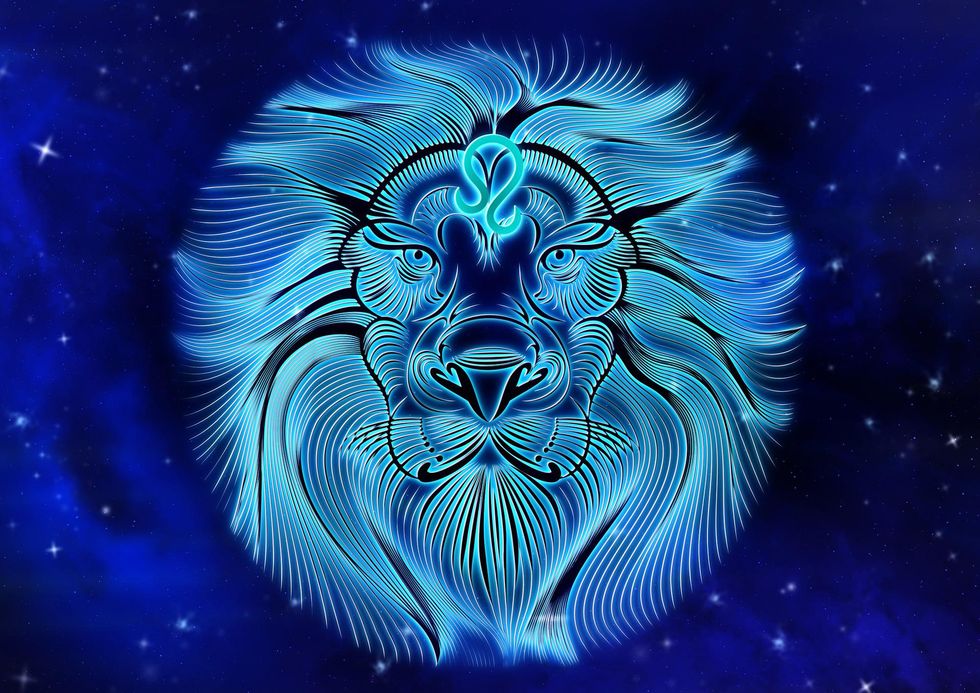 Leo: July 23-Aug. 22
Welcome to your native season, Leo! This year, you're invited to suffuse your radiant light with an extra bit of sweetness and attentiveness. Even as you'll likely feel an extra strong surge of ambition and a need to break free of your restraints and limitations, the real trick to succeed will be in bringing softness and care into the equation. In doing so, you can jump into a way of being that isn't just bigger and better, but also more sustainable and able to be savored. Figuring out how to share and synergize with others in your adventure would be particularly helpful.
Virgo: Aug. 23- Sept. 21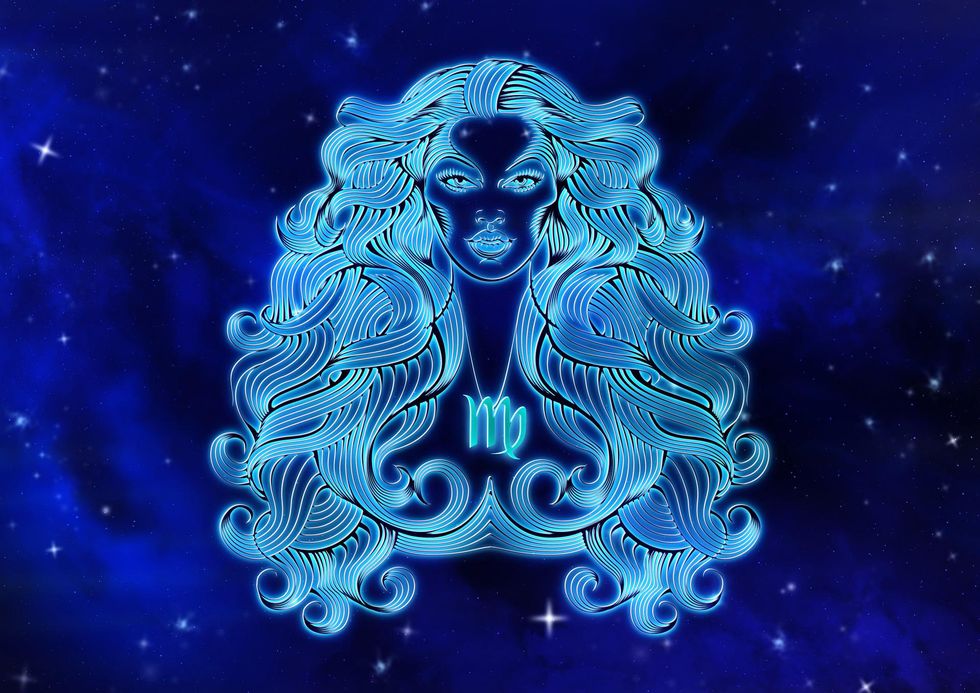 Virgo: Aug. 23-Sept. 21
Leo season is high time for you to be exploring and savoring life's mysteries, Virgo. Although appreciating the fiery and wild sides of these esoteric realms would be fun—and you need some sort of alchemical heat—the real magic will come about by exploring the natural world and appreciating your web of relations. In this regard, there's a challenge for you to integrate the colorful activity of your inner world with the tangible outer world. In doing so, you can appreciate how they really aren't separate at all.
Libra: Sept. 22-Oct. 23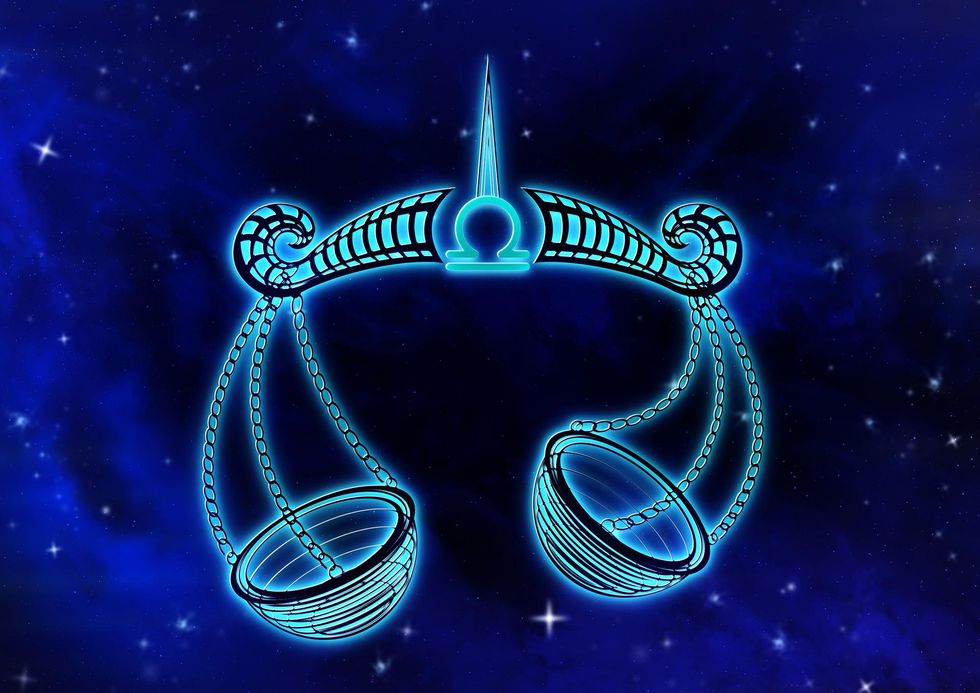 Libra: Sept. 22-Oct. 23
This Leo season will pull you through some of the tricky intricacies of your social web, Libra, from the stories you tell about the big individuals in your life and the concrete details of how you share your life with them to the roles you play in the bigger circles you're a part of. Through the first part of the month, moving with slow, sweet care will keep you from moving too fast and tripping up, although you might also want to make some big moves or act with sharp assertions. After the Full Moon on the 12th, you'll likely be able to feel more clear and decisive in this.
Scorpio: Oct. 24-Nov. 21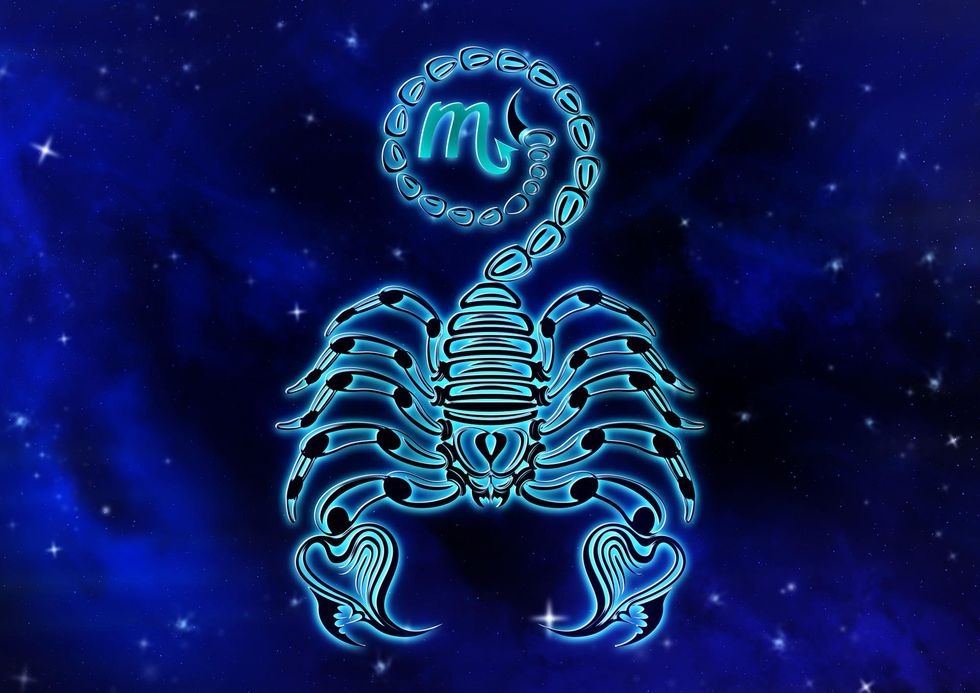 Scorpio: Oct. 24-Nov. 21
More than anyone else, you've got the tools to push through the stress and rise to the occasion this Leo season, Scorpio. Beyond focusing on your strongest and most noble individual expression and its next evolution—which can certainly click into gear this month—this won't happen by ignoring others, but rather by figuring out how to care for and work with them in a vigorous and hearty manner. If you're getting too caught up in your own game, the full moon on the 12th will remind you how to be humble. If you're open and on point in working with others, this full moon will renew and strengthen your supportive root structures.
Sagittarius: Nov. 22-Dec. 21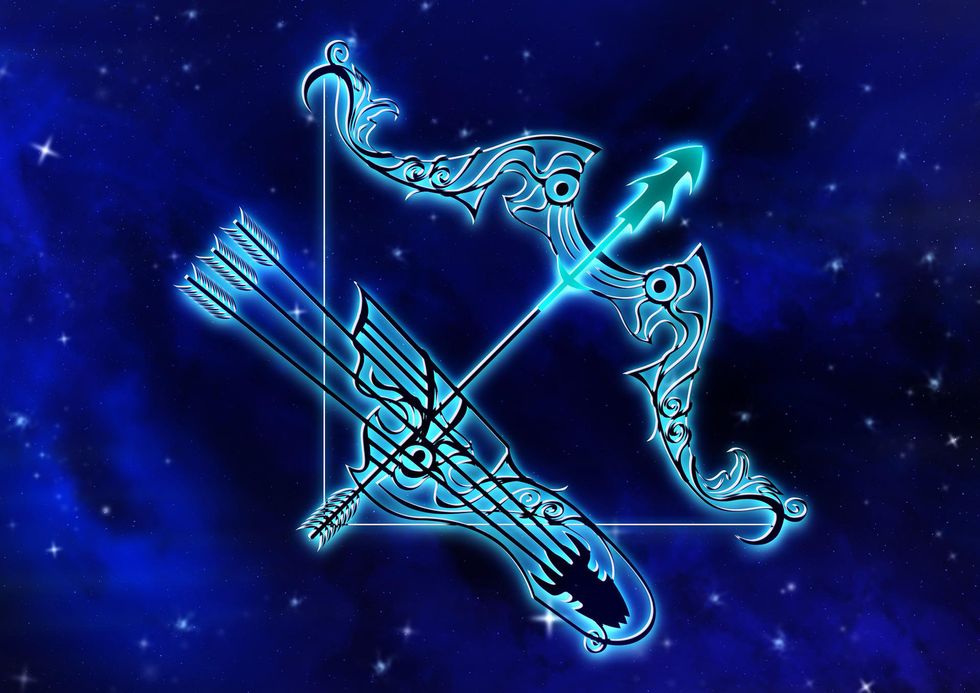 Sagittarius: Nov. 22-Dec. 21
​This Leo season will bring you a renewal of vigor and strength from within, Sagittarius. This surge of energy will be directed to both the everyday challenges of life and your bigger sense of adventure, perhaps bringing out even unprecedented resolve. On the other hand, real growth and expansion will also entail refinement and clarification, which might feel like being humble. The endpoint is a noble and buoyant spirit, able to navigate the small details of life with grace, generosity, and zest.
Capricorn: Dec. 22-Jan. 19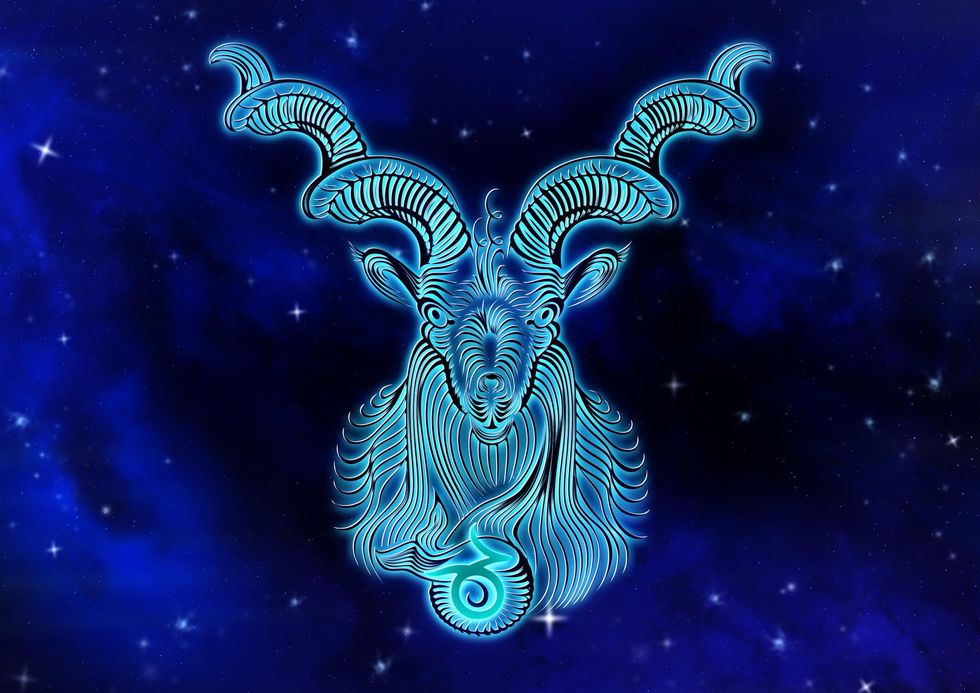 Capricorn: Dec. 22-Jan. 19
This Leo season brings you a chance to go through the fires of transformation, Capricorn, especially regarding practical concerns and considerations. Insofar as you need to adjust, correct, or upgrade the concrete structures of your life, this month will be an opportunity to do so with vigor and wit. It could be great to take a healthy risk or figure out ways to unleash latent potential, but the key leverage points and foundations for future growth are those places where you feel most connected with the people in your life.
Aquarius: Jan. 20-Feb. 18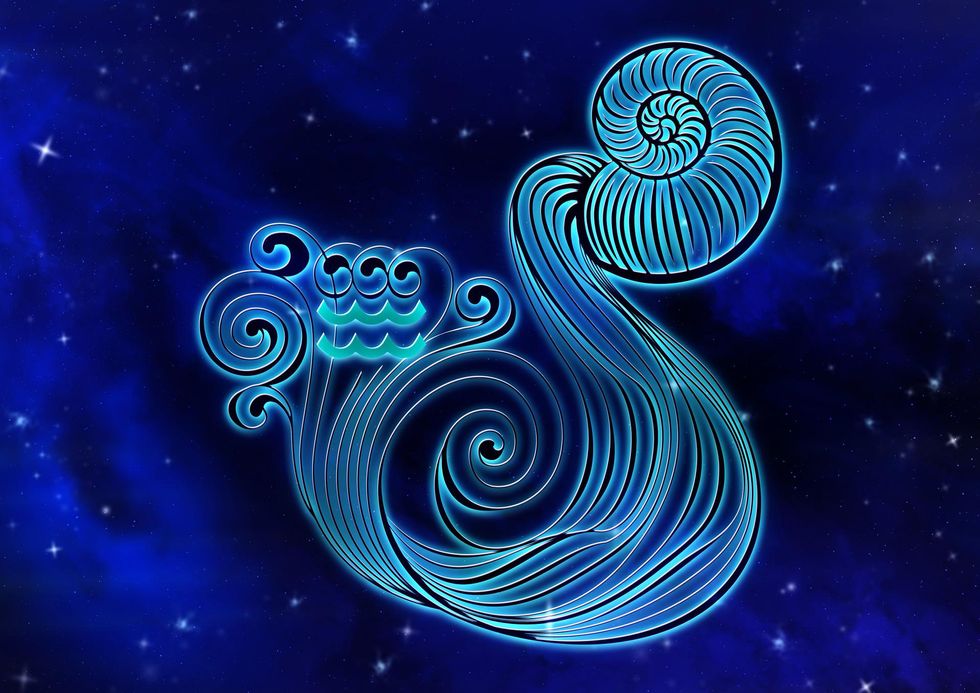 Aquarius: Jan. 20-Feb. 18
In this summer's story-arc of your crystallize into a more brilliant self, this Leo season is a key period. On the one hand, you'll have a chance to push yourself to new levels of sharp strength and steady dedication. On the other, around the full moon you're likely to experience some sort of test, stark feedback, or demand for a decision. Regardless of how things are looking or developing externally, you can take this month as a time to define yourself, who you want to be, and patiently move towards that desired, exciting future.
Pisces: Feb. 19-March 20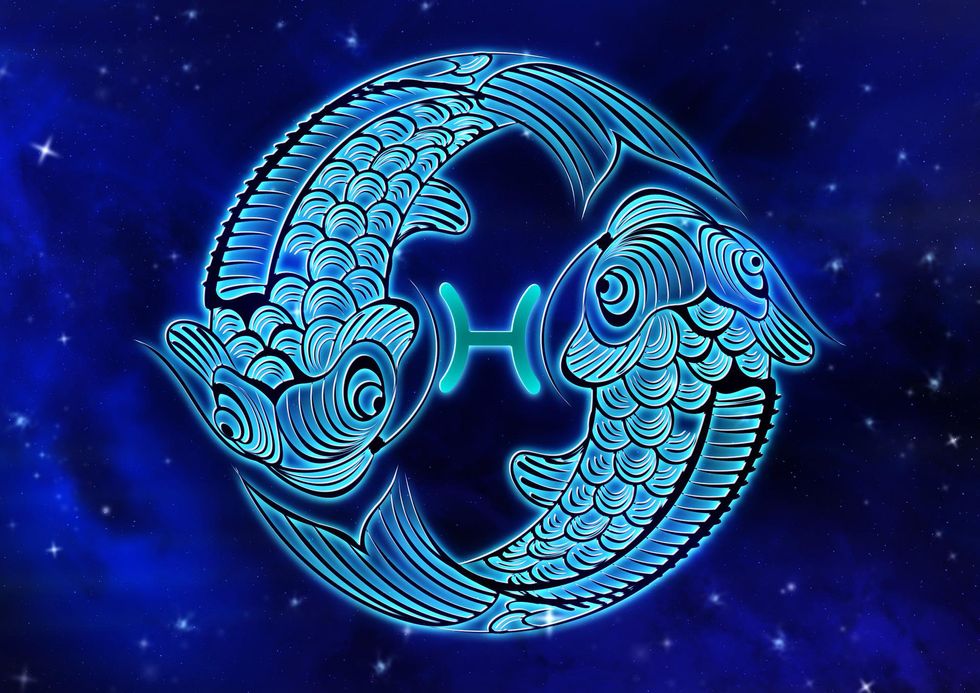 Pisces: Feb. 19-March 20
This Leo season highlights the back and forth between the warm, lively world of your everyday world and the cool, electric realms you explore in solitude. On the one hand, this month is calling you into more generosity and bravery in your work and offerings to the world. Especially around the new moon, you can find renewal through simplicity, doubling down on what is clearly promising. If you do this right, your quiet time will be less haunted by struggle—instead, you can find yourself more easily opening up into life's subtlety and magic.
Aries: March 21-April 19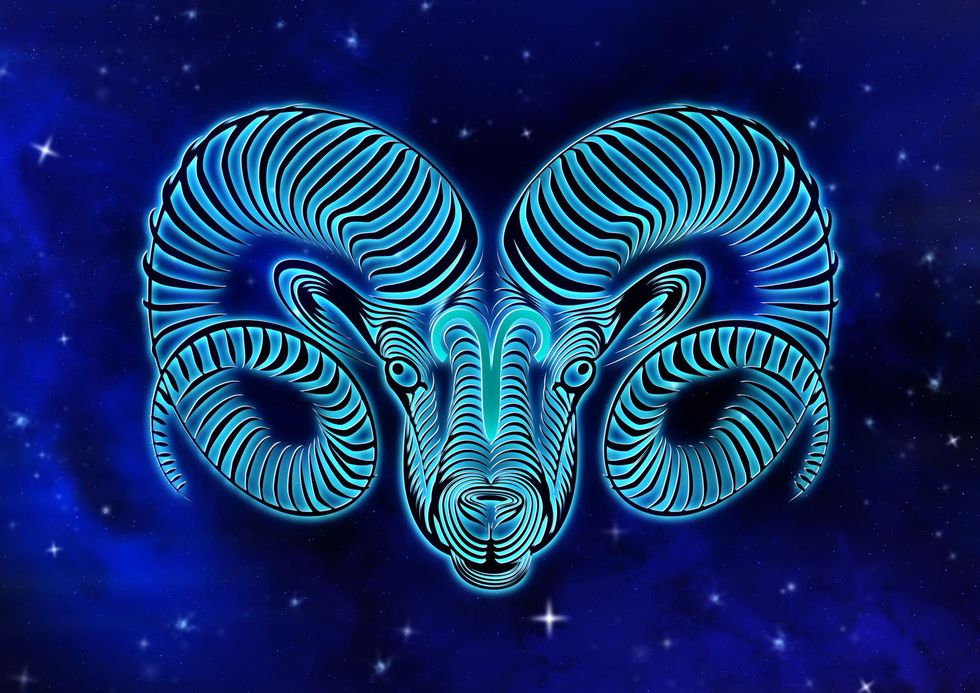 Aries: March 21-April 19
This Leo Season is the time to figure out how your recent flashes of enthusiasm and possibility can stabilize into steady flames, Aries. The surges of raw energy that have pulsed through you over the past few months are likely going to quiet down a bit, but rather than getting disappointed, you might take it as a challenge to really get dedicated to your most noble potentials and to stay even-keeled through the ups and downs of inspiration. Especially around the full moon on the 12th, this might feel a bit serious and stressful, and you might really have to fight to stay encouraged. More than anything, though, this is a process of maturation, teaching you to stay true to your values and to bravely share your gifts with the world.
Taurus: April 20-May 20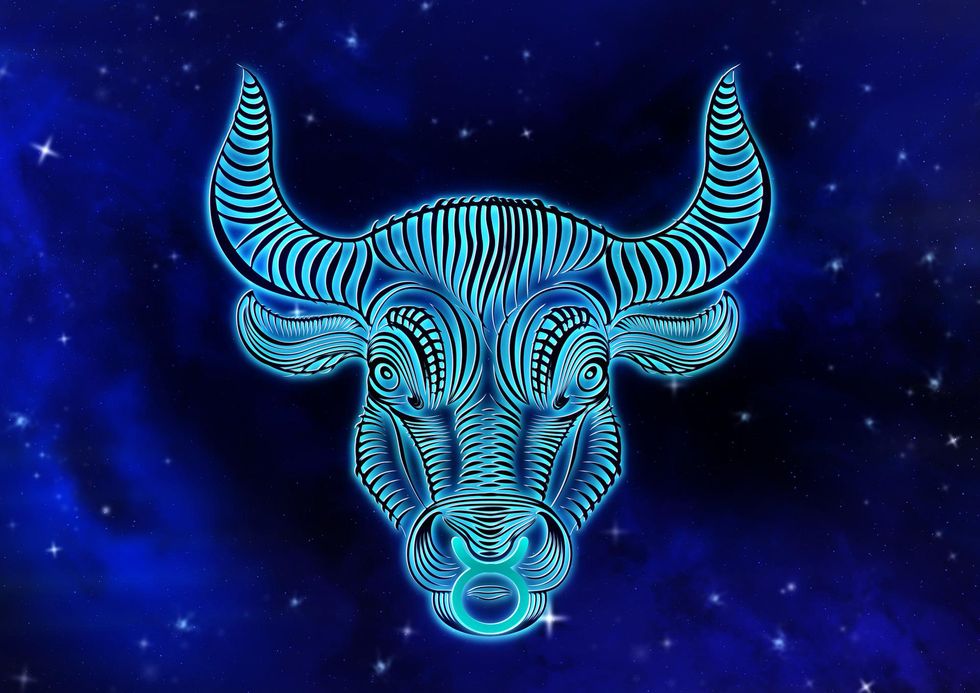 Taurus: April 20-May 20
This Leo Season will likely feature a strong, obvious call for you to metamorphose into the next stage of your development, Taurus. You're getting a direct hit of this month's fiery and electric energy, and although it will probably be pretty uncomfortable, resisting change will be a lot more difficult than dancing into a new frontier. This doesn't have to be altogether hectic and rushed, though—you can take things step by step, savoring each small development and breathing through the moments of letting go. You don't have to do this alone, either—enlisting the support or help of dear friends and family, who might make the process more fun or sweet.
Gemini: May 21-June 20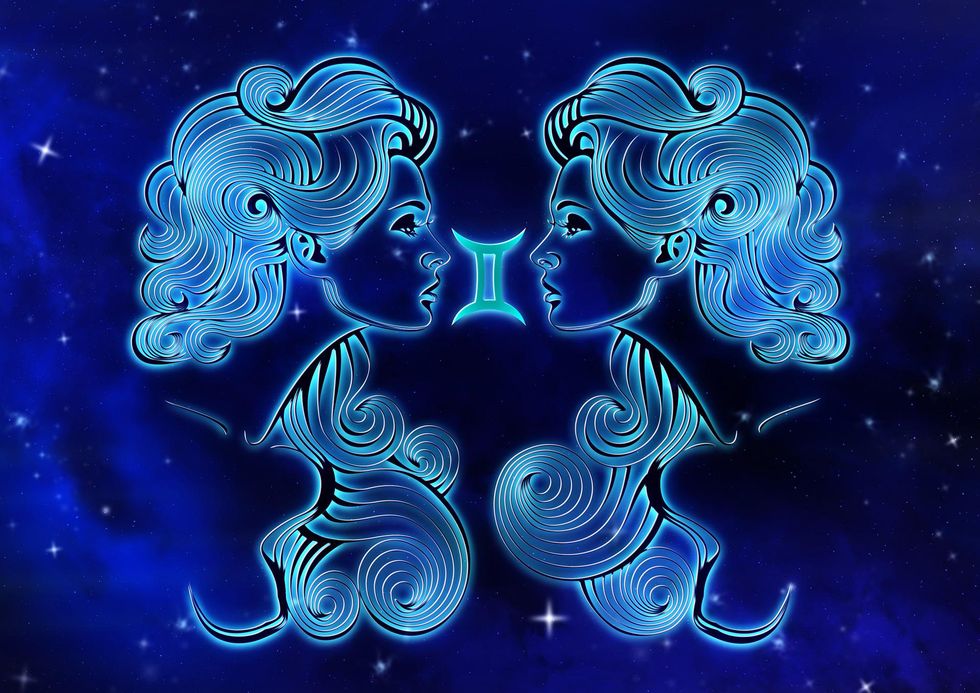 Gemini: May 21-June 20
This month will likely be meaningful and lively for you, Gemini, as your ruling planet Mercury is moving at a fast pace through the fiery, colorful sign of Leo. It will be a great time to converse with interesting personalities and to probe curiosities outside of your comfort zone. As we head toward the full moon on the 12th, though, all of this mental motion could confront you with some serious shifts in your big-picture world view, confronting you with heavy or hard truths. As you're carving your path through this, pay primary attention to the quality of your internal experience—this month could either leave you feeling restless and aimless or settled into something exciting and rich.
Cancer: June 21-July 22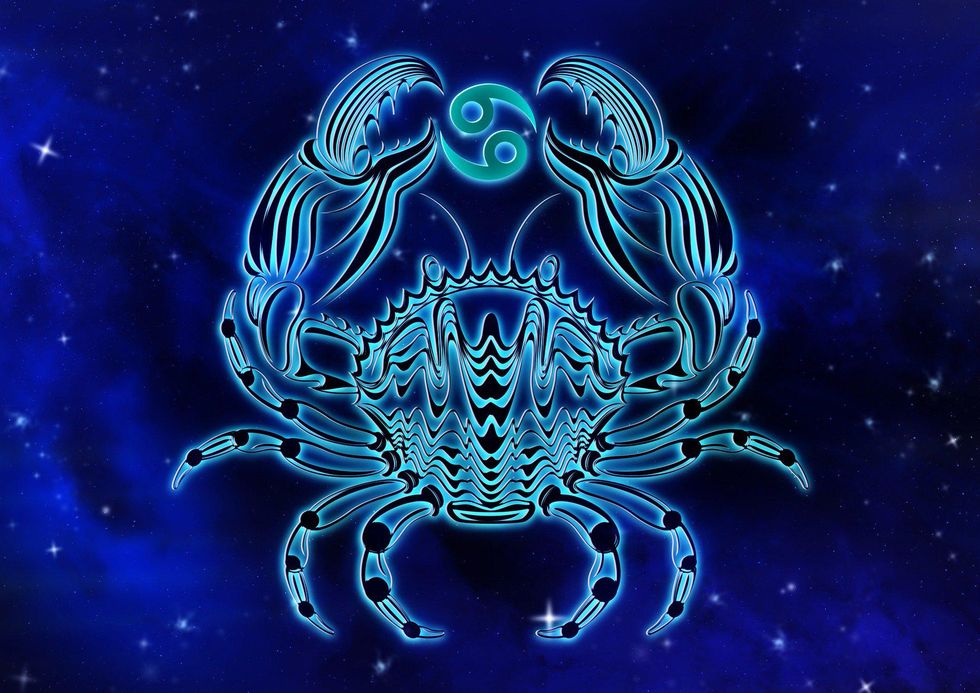 Cancer: June 21-July 22
This Leo season is giving you the task to rely upon your own strength and maturity, Cancer. Beyond helping you nourish and sustain yourself, you might find this bravery intrinsically rewarding. There are a couple of ways that you can support this inner fire—one would be to ensure that you're feeding it with high-quality fuel, and another would be to surround yourself with folk that you can easily share your warm light with and to have it reflected back to you. In this regard, a bit of initiative or risk-taking in your social circles could help you make some serious strides.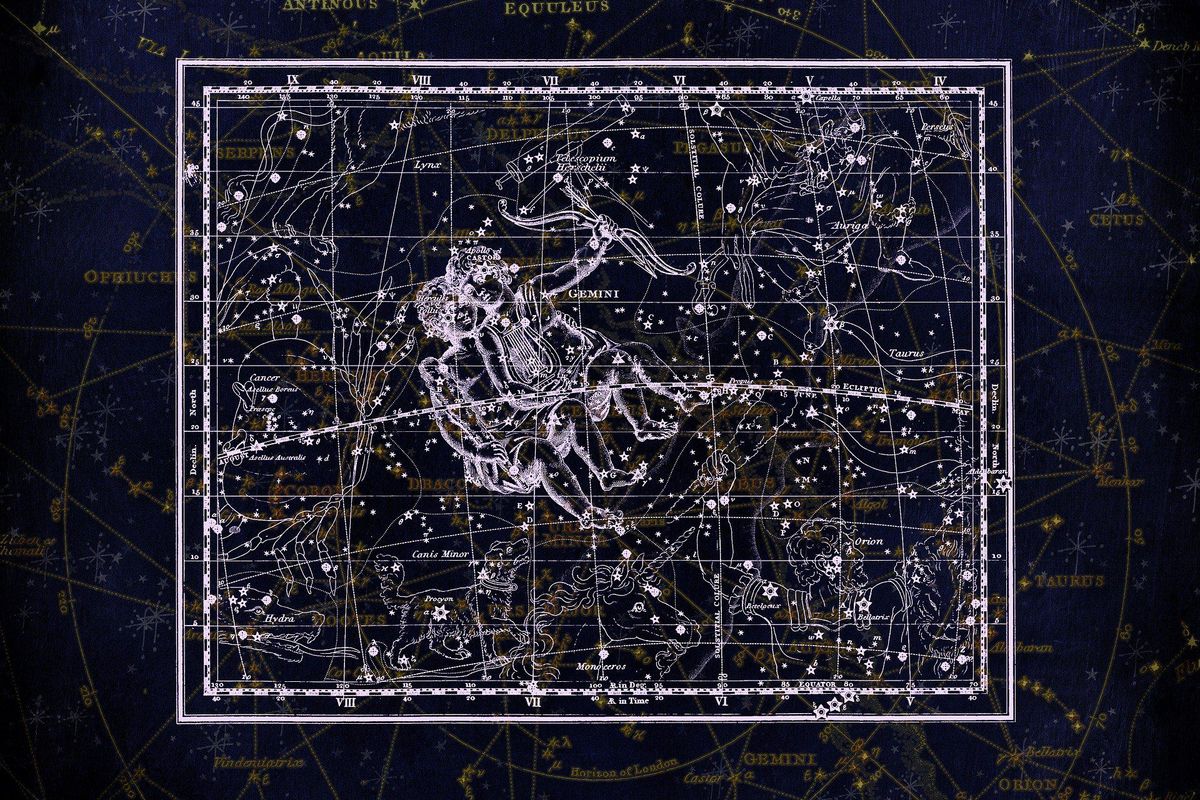 This Gemini season, starting today, is appropriately paradoxical, twisting and blending simple concerns with life's bigger, faster and more fiery quests.
Shortcuts: Aries, Taurus, Gemini, Cancer, Leo, Virgo, Libra, Scorpio, Sagittarius, Capricorn, Aquarius, Pisces
On Sunday, May 29, we'll experience one of the year's biggest calls to adventure in the Mars/Jupiter conjunction—a potent duo whose combined force will start to be especially strongly felt when Mars moves into Aries on May 24. Contrastingly, Mercury, the ruler of Gemini, will keep our mental temperament grounded and steady as they move slowly through the sensual, materially-oriented sign of Taurus for most of the month. These contrasting forces might be tricky to weave together—read ahead for tips on how your sign can find the right approach this month!
Gemini: May 21-June 20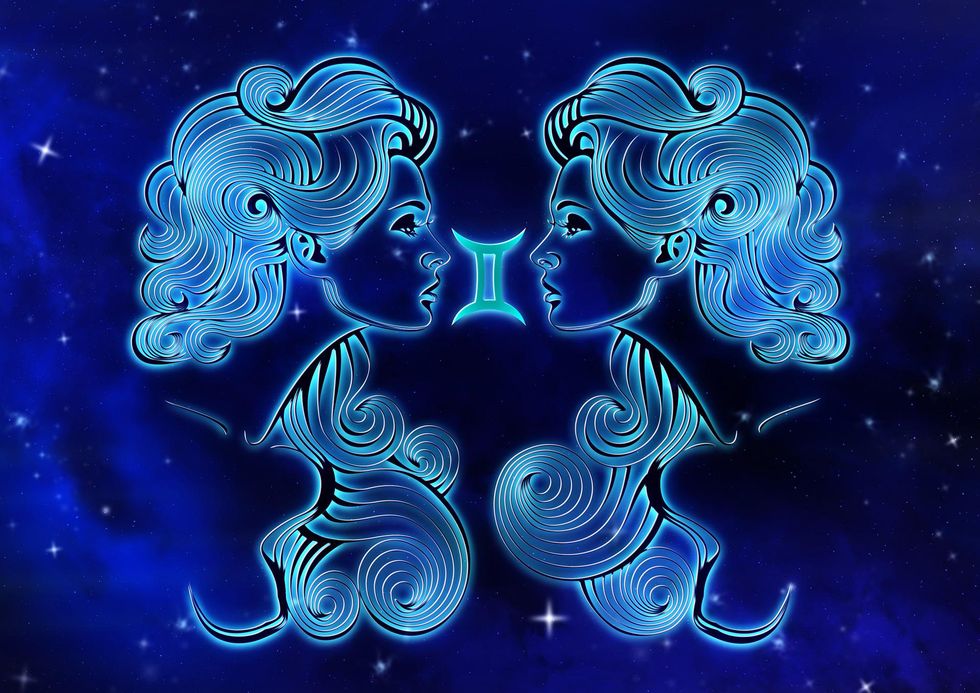 Gemini: May 21-June 20
Welcome to the season of your Solar Return, Gemini! This month will set the stage for your whole coming year, so it will be great to start it off on the right foot. The most important bit of cosmic context is Mercury moving slowly till the end of the month in the grounded sign of Taurus. This is an encouragement to savor your questions and conversations with the world, without needing to rush to answers and to mull over the elemental, fundamental aspects of your life. It would be great to give yourself perspective, especially by experiencing new environments and by moving through the world in a new manner. Allow yourself to be surprised! You might loosen some of your hardened beliefs, but don't discount the trustworthiness or substance of the new ideas you may stumble upon.
Cancer: June 21-July 22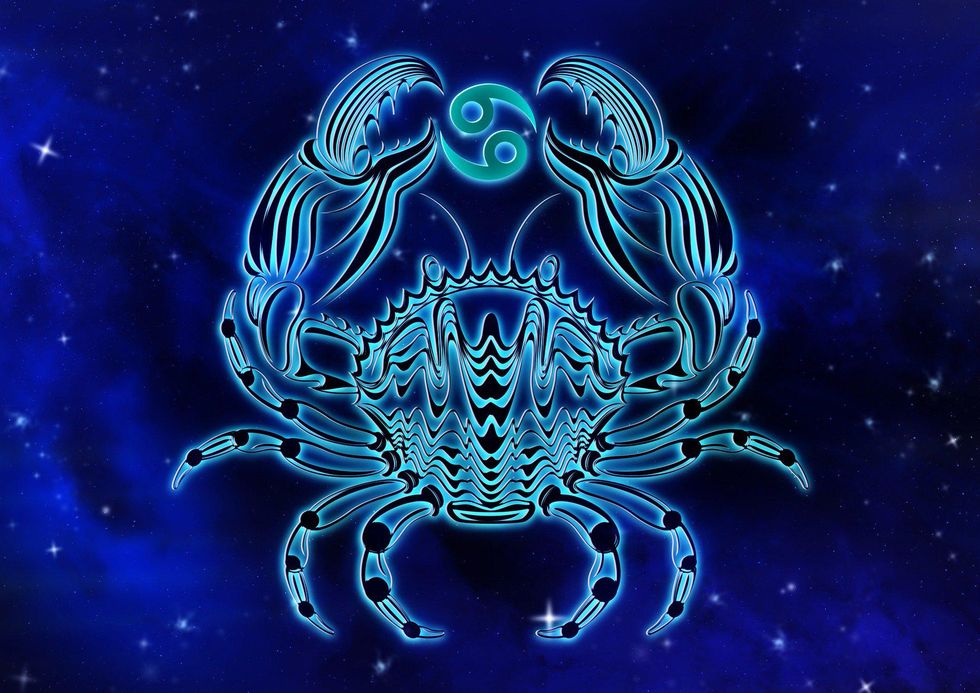 Cancer: June 21-July 22
For you, Cancer, the paradoxes of Gemini season have to do with inwardness and outwardness. On the one hand, you can expect your inner world to be as active as ever, swirling with meaningful thoughts and experiences needing to be digested. On the other, this month features a strong call to get out of your shell, open up to the world at large, and bravely share yourself—perhaps even in an unprecedented way! In transitioning between these extremes, the Moon can be as good a guide as ever—heading into and out of the New Moon on the 30th, you might focus on articulating and envisioning this burgeoning impulse and nourishing the terrain for its growth. As we ramp up to the full moon on the 14th, you might find small ways to embody, communicate and make real this developing dream.
Leo: July 23-Aug 22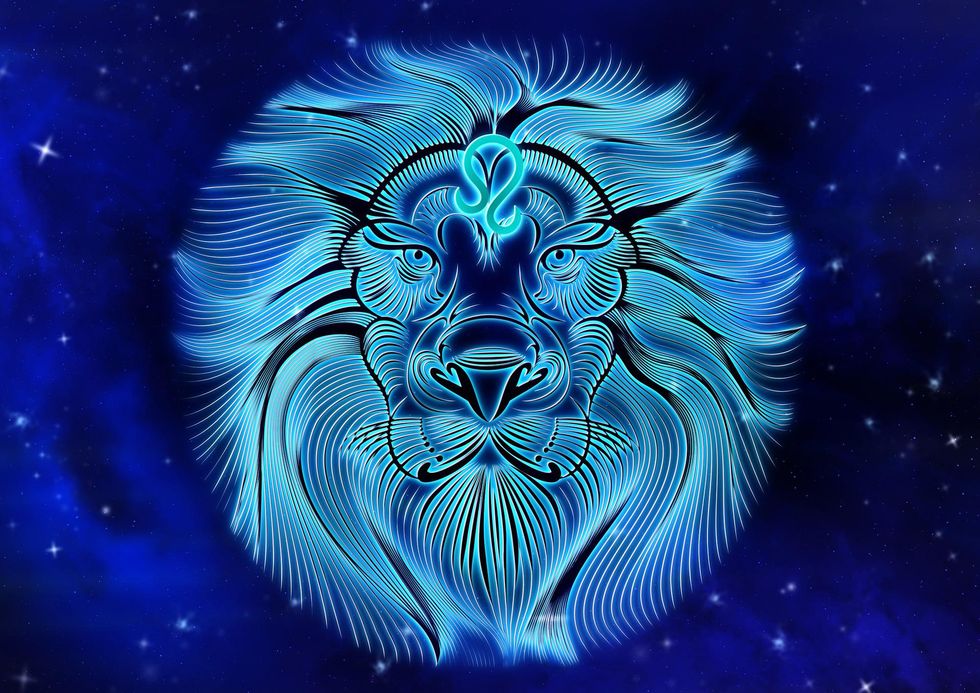 Leo: July 23-Aug. 22
This Gemini Season is particularly intense for you, Leo, as it calls forth both a fiery, hungry spirit and a more serious, dedicated energy, aware of life's hardships and limitations. These impulses herald a summer of growth and maturation, which would be great to get a good jump on. Just don't let this process make you too heavyhearted or self-involved! Your friends, community, and experience of the broader social world at large can help soften and clarify this strong, fiery self that's metamorphosing. You might rely upon this bigger, human perspective to help you progress smoothly and gracefully. Although it might require some extra humility, taking yourself less seriously can be a superpower. A lighthearted approach can be extraordinarily efficient and effective. It might be paradoxical, but consider that relying on a bigger, greater power than your own is your path to individual fullness.
Virgo: Aug. 23-Sept. 21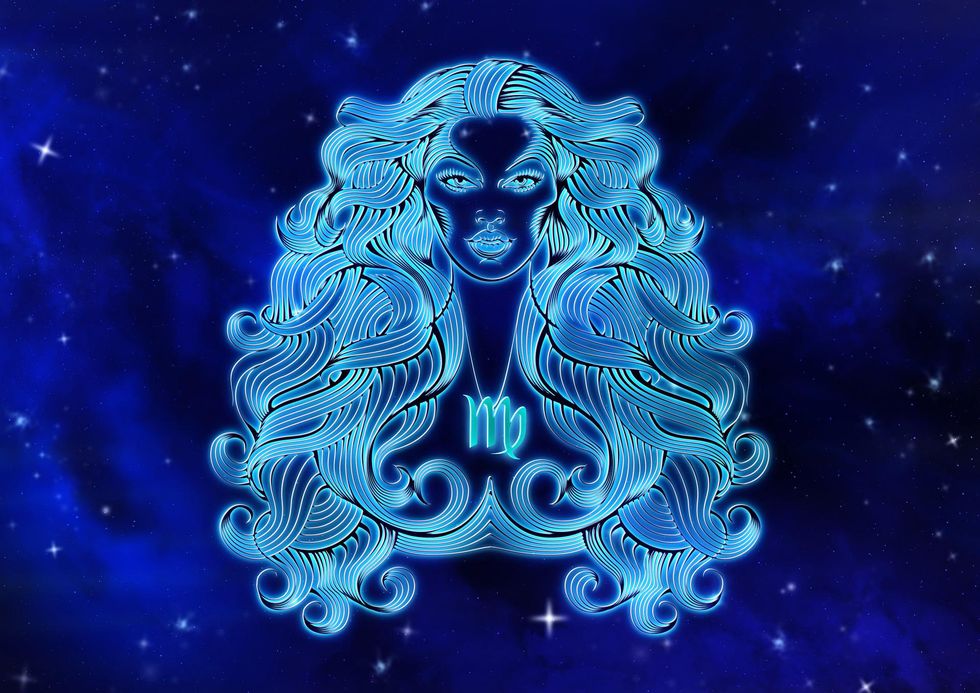 Virgo: Aug. 23-Sept. 21
This Gemini season brings a charge for you to expand into more substantive and serious subjects, Virgo. Especially if you feel you've been playing small, this will provide an opportunity for you to grow into more meaningful and demanding work in the world. At times, this will feel hectic and harsh—there will be no shortage of fire this month. You, as much as anyone, though, can help find the right place and time for that fire, directing it where there's a need for more energy and oomph. Lightheartedness can be really helpful in navigating and dancing with this heat—with a bit of humor and perspective, you can respond and adapt quickly and gracefully. By the end of the month, you should be able to feel like your view of and faith in the bigger picture has expanded.
Libra: Sept. 22-Oct. 23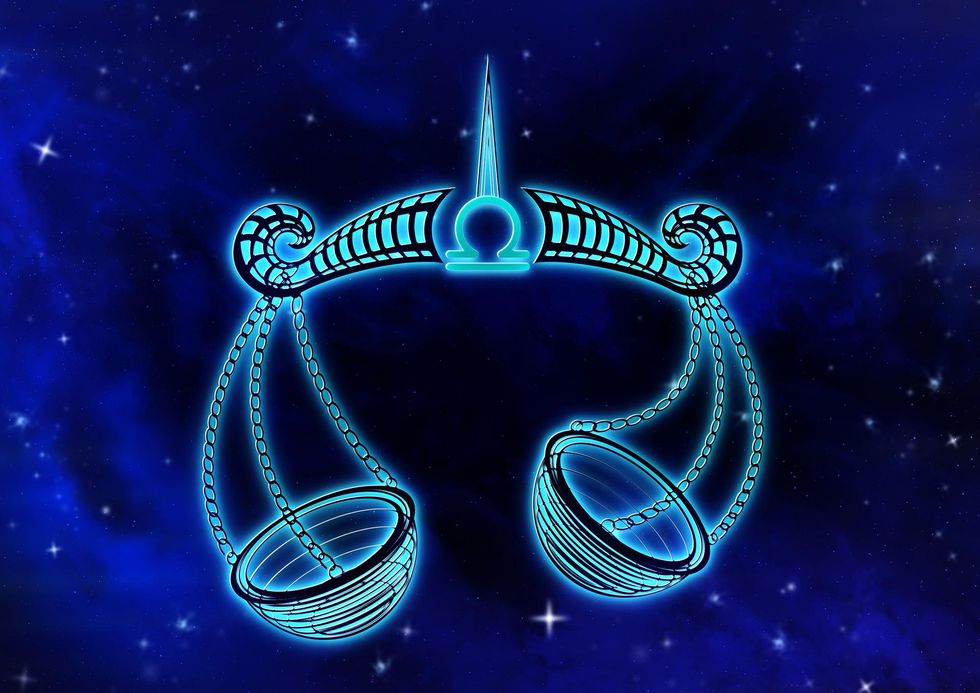 Libra: Sept. 22-Oct. 23
​This Gemini season will provide ample opportunities for you to learn and grow through your relationships, Libra. We're really looking at the full spectrum of potential experiences here—on the one hand, Mars' entry into Aries can ignite flammable subjects, and people are generally likely to be on edge, assertive and protective. On the other, Venus' conjunction with Uranus toward the end of the month can bring unexpected encounters and new forms of relationship into play. Throughout all of this, there's a theme for the next year of growth through fiery, direct relationships. This is a step beyond just keeping the peace which may be discomforting, but consider that it may take your relationships to incredibly satisfying and enduring places.
Scorpio: Oct. 24-Nov. 21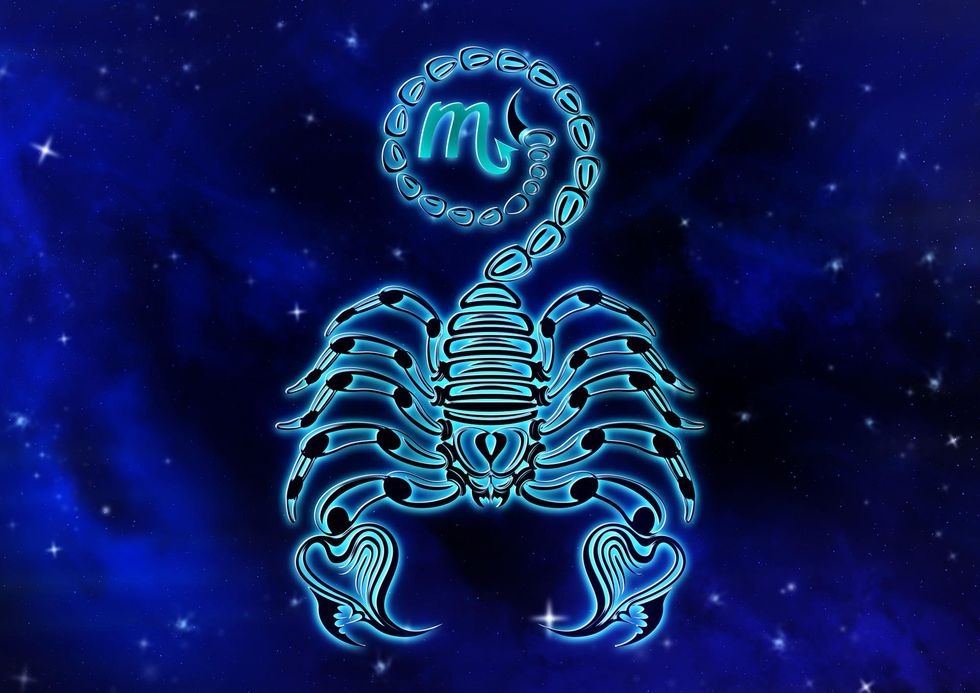 Scorpio: Oct. 24-Nov. 21
This Gemini season brings opportunities for sharpening both your wits and tools, Scorpio, although this may feel like a trial by fire. Although they may feel particularly urgent and exciting this month, many of these challenges and opportunities will last throughout the summer, so take your time to get your focus clear and settle into a groove. The real challenge and potential this month have to do with navigating subtle, intricate dynamics so that you aren't flustered and know exactly where to put your effort. In order to develop this discernment, you can definitely rely on trusted allies, who can act as mirrors, triangulation points and simple safe havens amid the storm. This is a strategic necessity, but be sure to give thanks and enjoy the simple goodness of companionship, too!
Sagittarius: Nov. 22-Dec. 21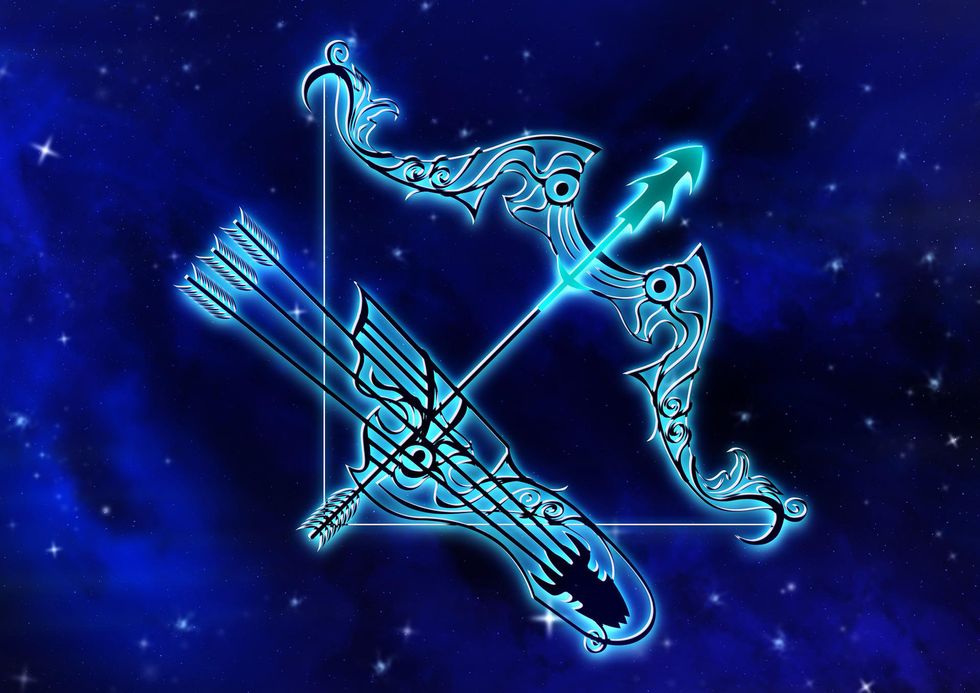 Sagittarius: Nov. 22-Dec. 21
The sharp, powerful impulses and stimulation of this Gemini season are pushing you to the development of your free will, Sagittarius—a spirit of playful, proud independence and spontaneity. There are a couple of ways that you might think about this. First, that courage is necessary to truly live out your convictions and ideals, as well as a way to ultimately best serve the world. Truth isn't always soft or easy. On the other hand, this isn't too complex and is keyed to cutting through stagnation. There's a sort of simplicity and instinctive wisdom that you can draw upon and develop into this month, letting things happen. If you need to, you can think of this as an act of trust, or faith in a basic goodness and natural, flowing order of things.
Capricorn: Dec. 22-Jan. 19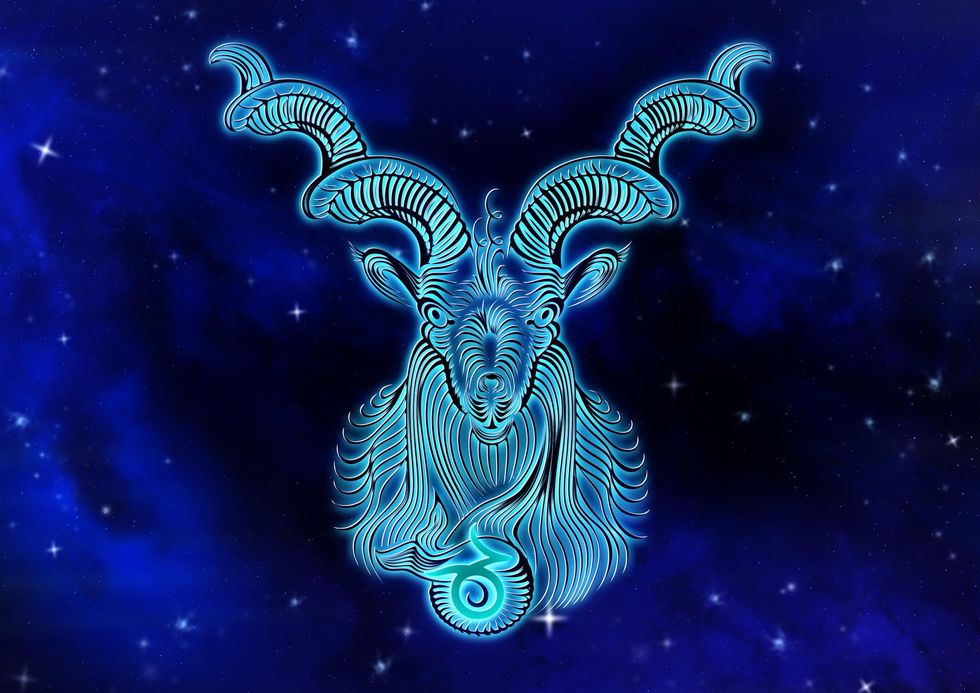 Capricorn: Dec. 22-Jan. 19
The motion and activity of this Gemini season can quickly develop your values and taste, Capricorn, as you strip back ordinary and inherited ways of thinking and open your eyes to life's beauty. This simple and vibrant beauty will stimulate your desire to savor life's goodness and strive for the highest quality experience possible. Along the way, your fixed, limited ideas about what is possible can fall away, even as the new and extraordinary may require incredible strength and devotion from you. Although these are lofty ideals, they'll have a lot to do with your tangible, everyday experience of your body and sense of home—this is a primal, almost wild energy being rekindled. Alongside this intense fire comes a certain risk, so make sure to enter into this new adventure step by step, without injuring yourself or anyone else.
Aquarius: Jan. 20-Feb. 18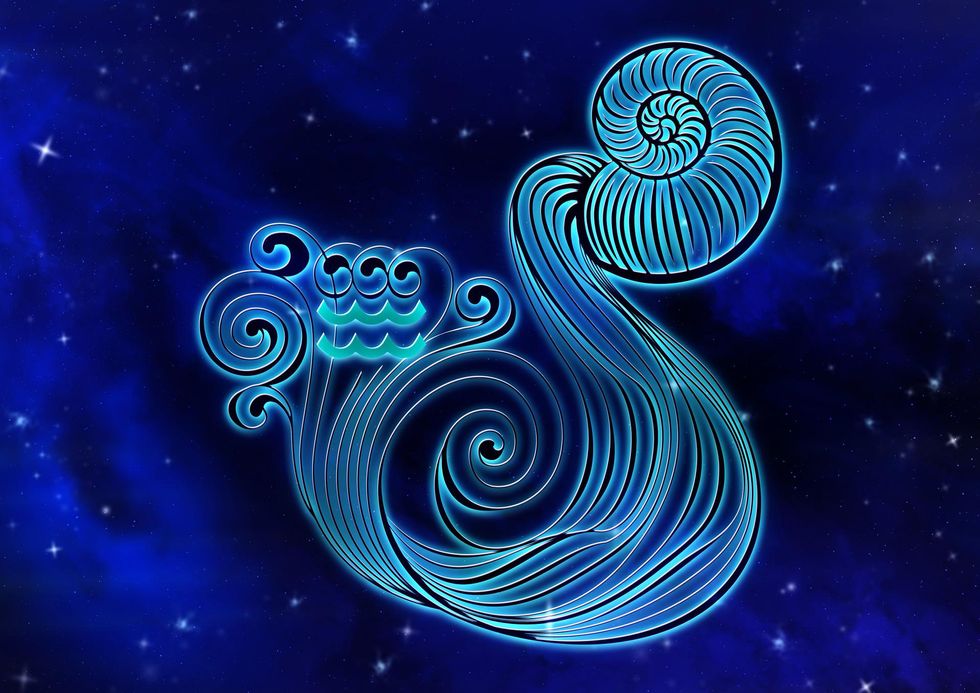 Aquarius: Jan. 20-Feb. 18
This Gemini season can help you learn how to feel more rooted and alive in life's simple aspects, Aquarius. Although this can certainly take place in tandem with new teachers, these don't have to be big gurus—rather, your curiosity, delight, and common sense might be the best guides. In this regard, your quality of perception, thought and the well-being of your inner child can all make great strides. Through the first part of the month, this will likely feel exciting and overwhelming. As we approach our new moon, though, you can get a better sense of where you need to be settling into more focus and definition in your life. This back and forth between a growing sense of clarity and inner authority and a stronger capacity to be firm and to the point will continue to deepen throughout the summer.
Pisces: Feb. 19-March 20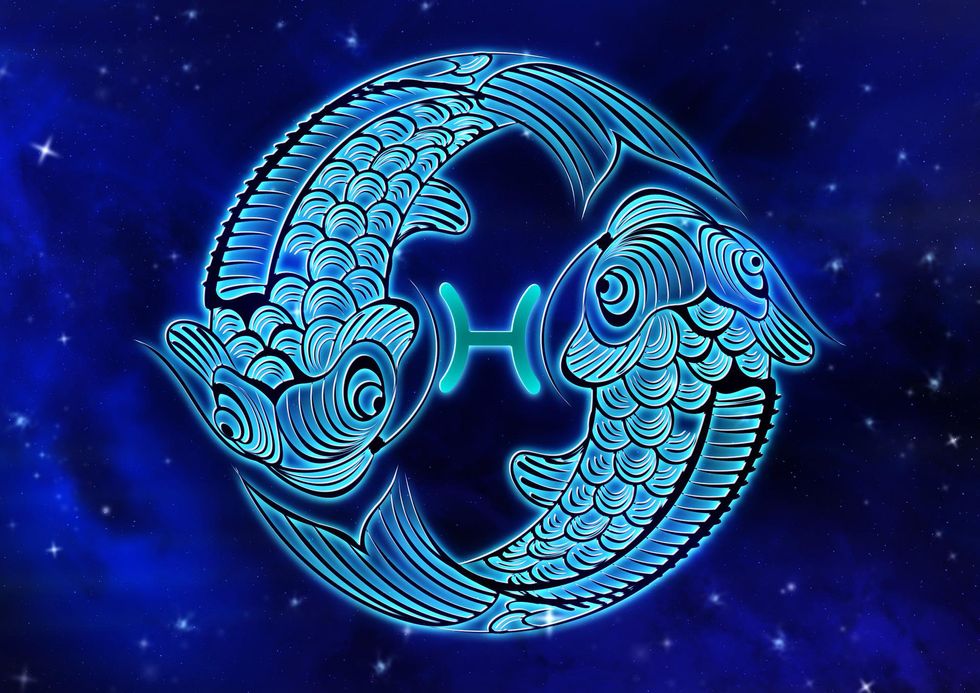 Pisces: Feb. 19-March 20
This Gemini season is focused on helping you develop a stronger sense of connection to the world around you, Pisces. Although this can take place by rearranging and bringing more life into your body and environment, an initial spirit of fresh possibility and willingness to release what is stale and outgrown is a necessity. In doing so, you can land upon a greater sense of capability and being resourced for life's adaptations and evolutions. This will certainly be a month of growth in your material world and relationship with your body, but the serious litmus test is how settled you feel internally—the quality and clarity of your thoughts and inner world. Ideally, though this summer you'll develop a stronger trust in yourself and an easier interface between your inner riches and outer quality of experience.
Aries: March 21-April 19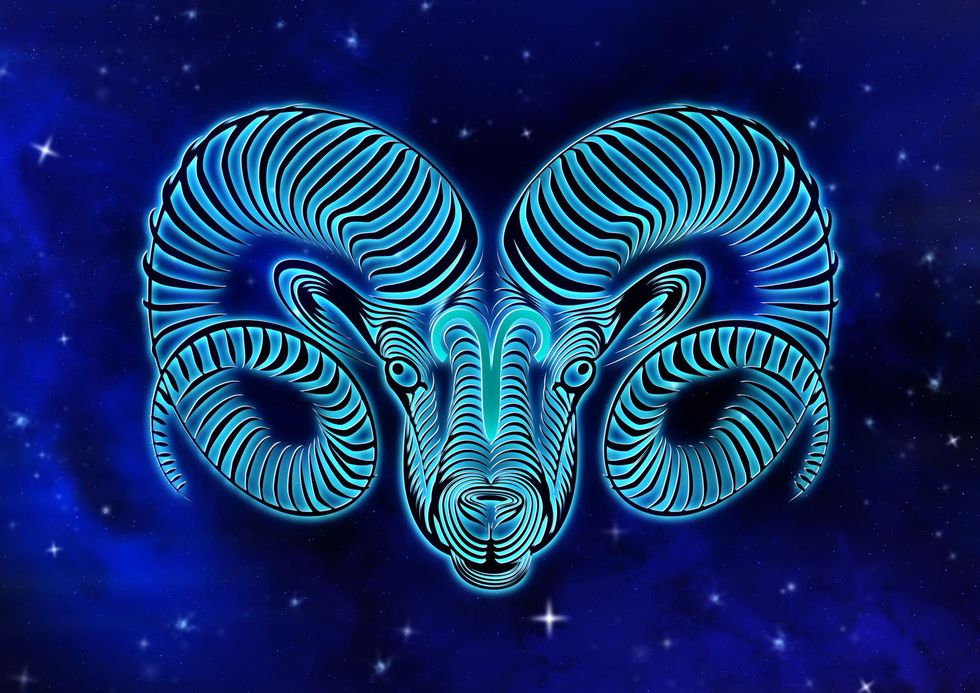 Aries: March 21-April 19
The Mars/Jupiter conjunction is especially important for you, Aries, as it happens in your home sign. This signifies a spark of expansion that will play out over the coming year. Here, Jupiter is calling you into new ventures and adventures, to level up and act on the big dreams and desires brewing inside of you. Thus, this month is a great time to initiate some bigger change, to take some jump, leap or healthy risk. Although you don't want to let this moment slip away, please don't get impulsive or headstrong—make sure you've got at least a bit of a plan. Ideally, whatever you're aiming at will require a good bit of care, and you can expect that much of this opportune, fertile energy will continue and develop throughout the next year.
Taurus: April 20-May 20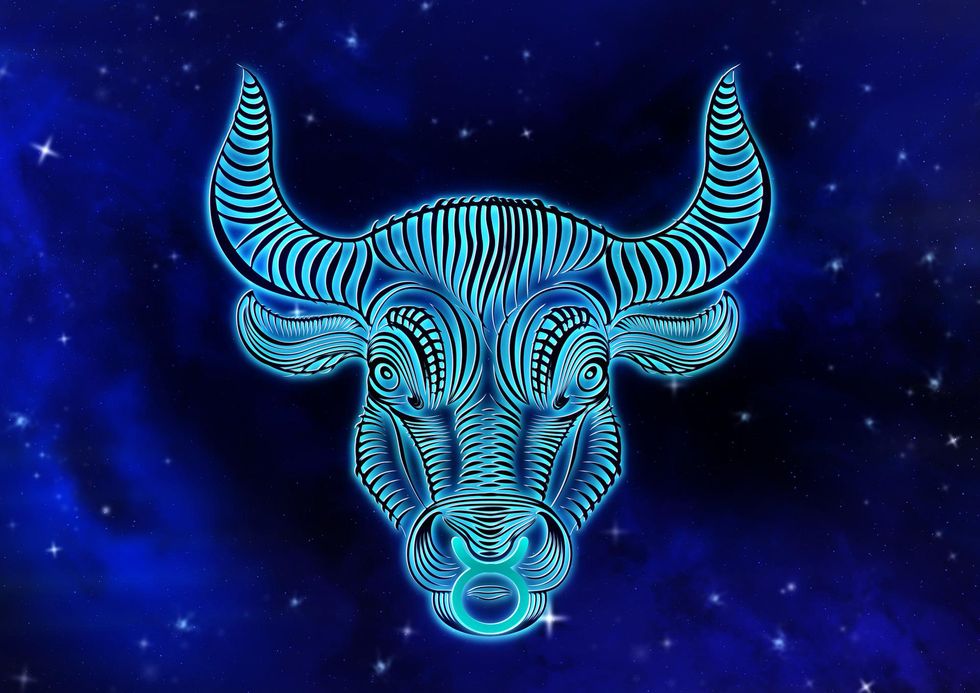 Taurus: April 20-May 20
The start of the coming month will challenge you to keep up the pace, Taurus, so that it can consolidate into a healthy rhythm. Finding the right stride, you can find yourself breathing more easily, and maybe let yourself loosen your grip or take your hands off the handlebars, trusting your sense of balance and the strength in your legs. This can set the stage for an opportune spell at the end of Gemini Season, as your ruler Venus makes a conjunction with Uranus—you might keep an eye out for spontaneous side adventures, ways to create space for synchronicity, or simple moments where life is calling you into new ways of being. Ideally, these will feel like clear upgrades, but if you need to think of them as experiments or trial runs, that's totally okay, too.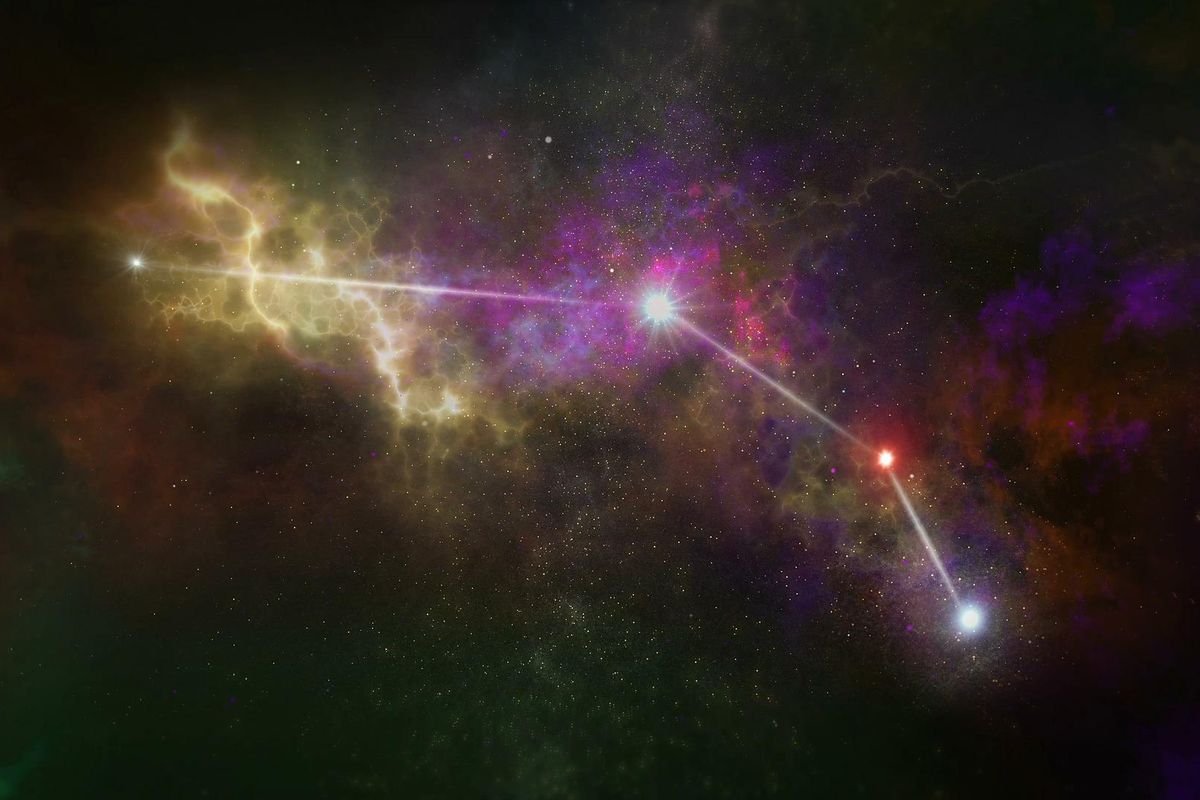 Our Aries season (March 21-April 19) this year is truly one of the more hectic months of the year, with three prominent, multi-planet aspects unfolding. These are likely going to be both harsh and blissful, and it will take some wherewithal to stay on point within the haze and craze.
Shortcuts: Aries, Taurus, Gemini, Cancer, Leo, Virgo, Libra, Scorpio, Sagittarius, Capricorn, Aquarius, Pisces
The first major aspect is the Jupiter, Mercury and Neptune conjunction, especially strong the March 20-23, which is a perfect moment to have a conversation with the divine. Some perspective and attunement will really help, because from March 23 through April 5, Mars, Venus and Saturn will line up in a manner that spells rough trouble, especially if we're not dedicated to some beautiful cause. If we need a deep, fresh start of some kind, April Fools will be no joke—our new moon will be a serious chance to heal some wound through strong action.
Aries: March 21-April 19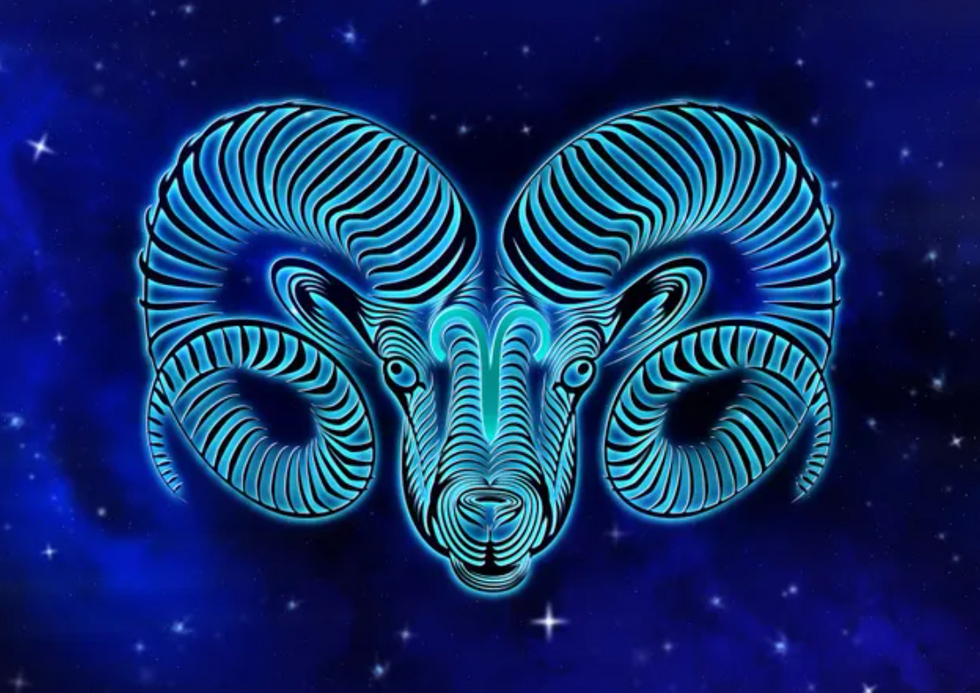 Aries: March 21-April 19
This month is your time to shine, but that doesn't mean staying nice and neat. Really, this month will call you into brave, masterful action—hopefully you feel fully alive in your capacity and determination. If your internal experience is one of overwhelming stress, you might bring more beauty to your battle and reconnect to the ideals you're defending. If it's clearly time to dedicate yourself to a new quest, the start of the month will be a great time to get that picture clear. Thinking into the long-term with equal measures of hope and caution will be helpful.
Taurus: April 20-May 20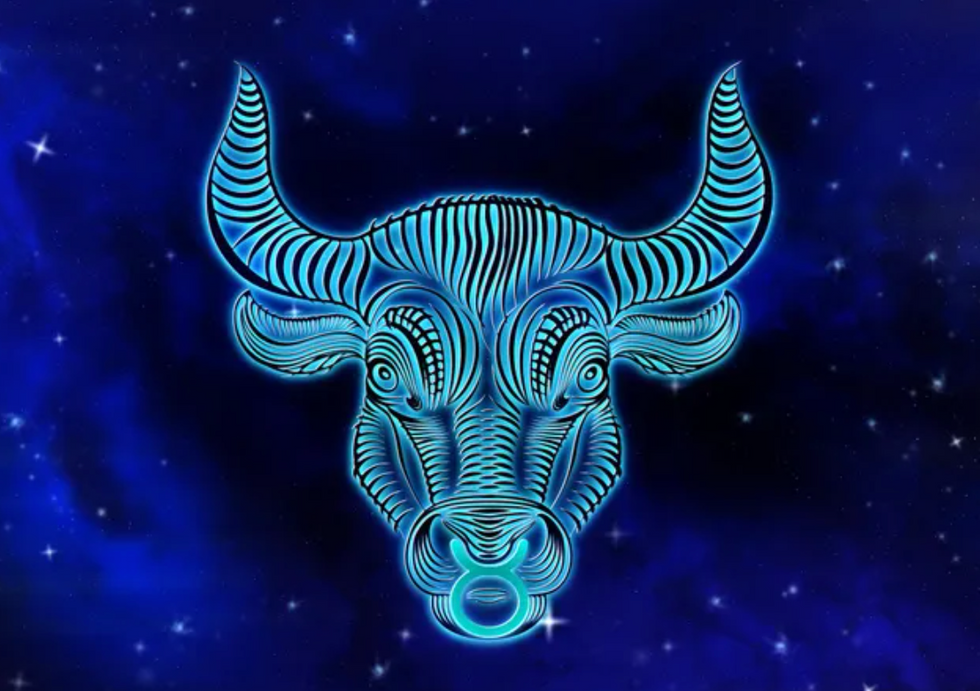 Taurus: April 20-May 20
This month could feel like squeezing through a birth canal into a new frontier for you, Taurus. Although the experience of this could be frightening and the new territory uncomfortable, your heart's vision of beautiful possibility can safely pull you forward, into new ways of being as much as new external arrangements. It will be especially important to hold on tight until April 5, when your ruling planet, Venus, is well beyond the hot, constraining squeeze of Mars and Saturn and situated in Pisces, one of her favorite places.
Gemini: May 21-June 20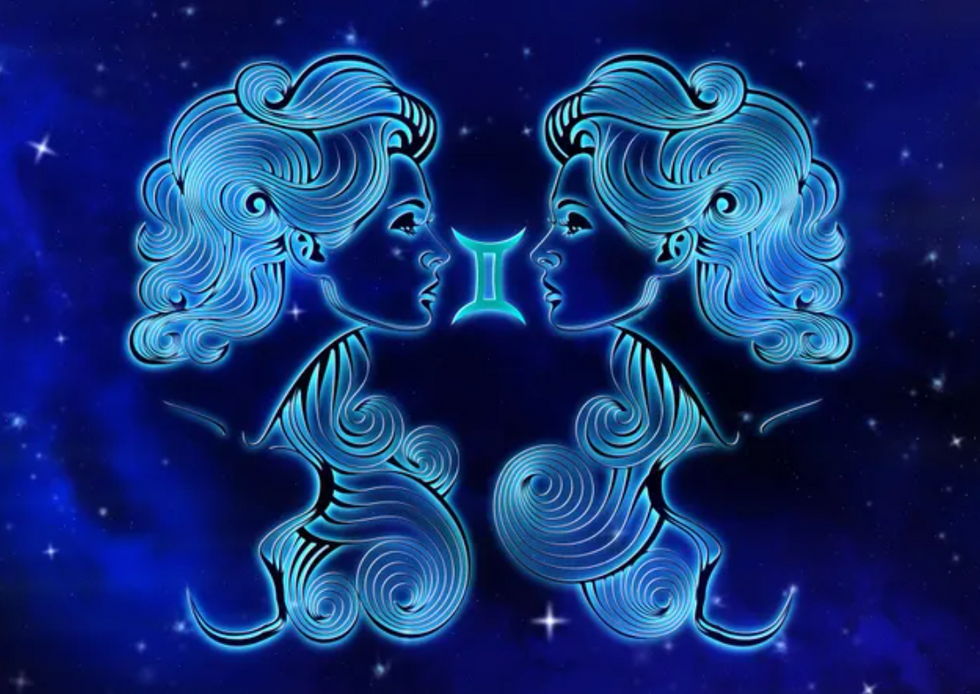 Gemini: May 21-June 20
How do you stay clear and coherent when everything around you feels wishy-washy and war-like? Wit and panache can certainly help you slip and speed beyond a lot of sticky situations, Gemini, but that isn't what's entirely called for this month. It's definitely a great time to tinker with your internal radio to get the signal clear, but a humble and reverential ear will definitely be best rewarded. Who knows, you might be surprised at how beautiful and exciting the possibilities could be, beyond your preconceived (albeit intelligent) notions!
Cancer: June 21-July 22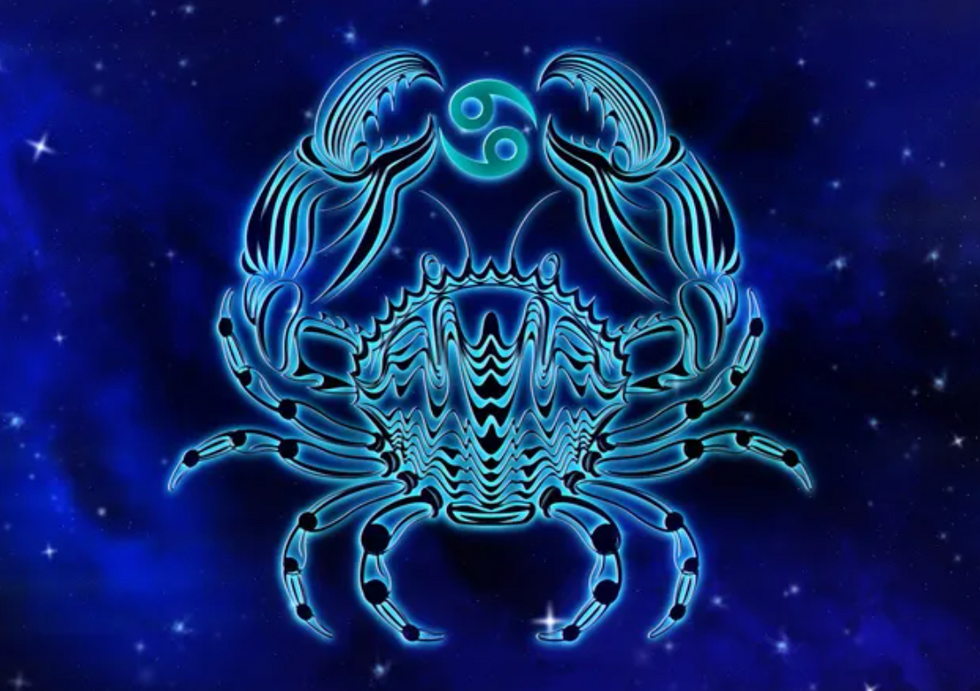 Cancer: June 21-July 22
This month probably won't be the coziest season, Cancer, but amidst the flux and outside your comfort zone, you can definitely find powerful help for your shell and the gooey goodness it protects. This might look like tools to cleanse or clean out your inner world, or an essential nutrient to help yourself grow strong. Consider that these processes might be more soft and subtle than you would expect—breath and silence can be amazingly fortifying. Through all of this, you'll be developing your skills for fierce love and precise care, which will be very much needed by the collective.
Leo: July 23-Aug. 22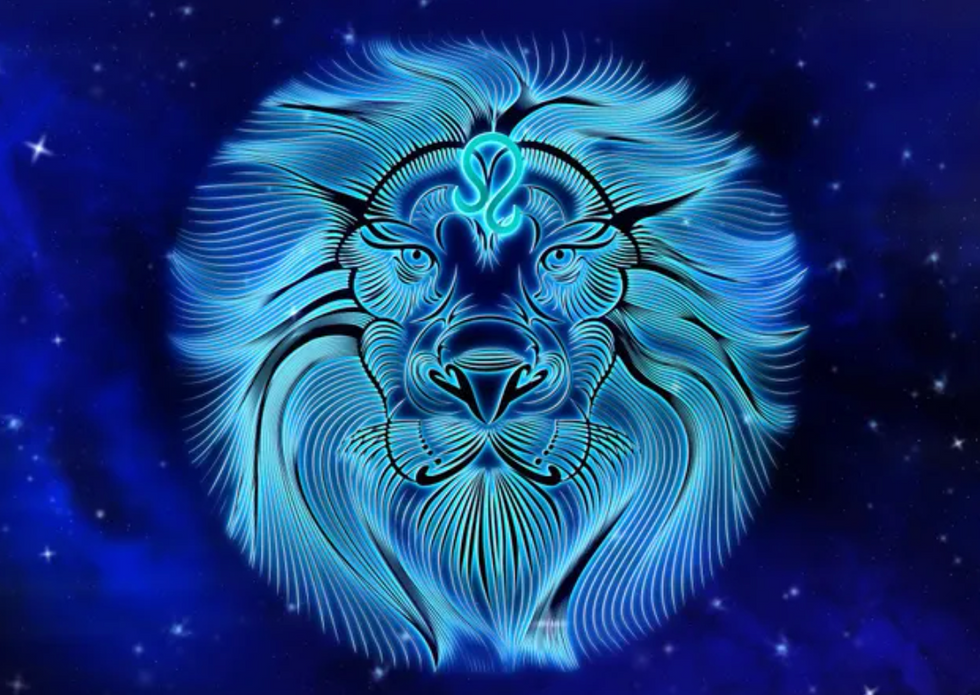 Leo: July 23-Aug. 22
This is a season to stoke your internal fires, Leo, especially as you face off against a particularly tricky adversary. Whether an external challenger or internal block, this is a time that will call forth your fullest brilliance. Given that the Sun will be burning through Aries, you'll likely have the extra oomph to showcase some extra strength, but make sure this doesn't spin off into burnout—clarity of vision and a heart-felt cause to devote yourself toward will provide the smooth-burning fuel you need. If you know you're locked into the right path for your fullness, this will be the season to let your full potential rip.
Virgo: Aug. 23-Sept. 21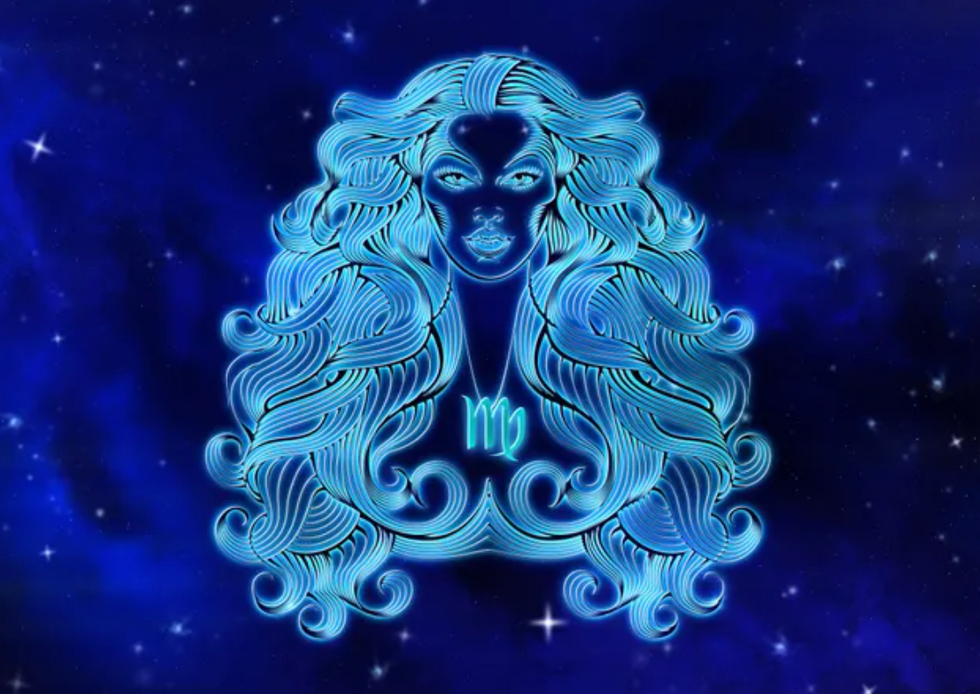 Virgo: Aug. 23-Sept. 21
This month will keep you on your toes, Virgo, as the electric static and zing swing around your attention. There is lots of valuable information that you can glean by dealing with all of this disorder—think of it as an upgrade to your system, even if you'll need to restart or let your hardware take a good rest in order to integrate. If you need some help, ask for some reflection, feedback, or simple, quiet support from someone you think has a clear view of the bigger picture. Eventually, you can expect your new update to be put through a bit of a trial by fire. Still, you'll need to maneuver gracefully, rather than with force.
Libra: Sept. 22-Oct. 23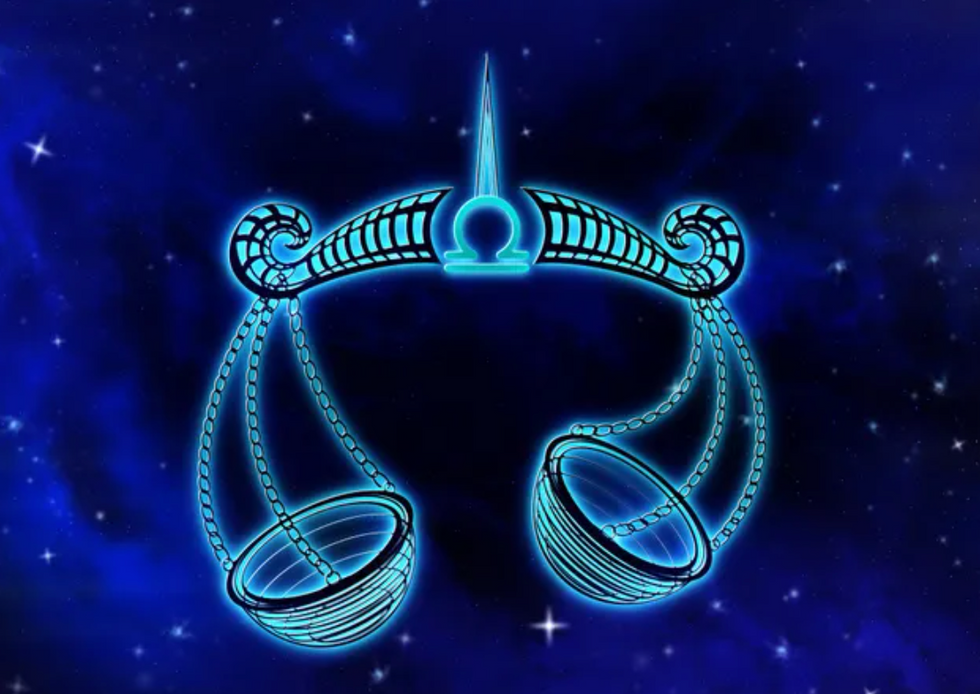 Libra: Sept. 22-Oct. 23
You'll feel a bit of a crunch this month, Libra, as your instinctual feel for balance, harmony and justice gets wrenched and compressed. Although this might feel insulting or dizzying, consider that the process can help you come to a greater sense of righteousness and dignity. Allowing yourself to be moved and animated by the currents at play is one great strategy for navigating through this month—another would be to ground yourself in spaciousness and ritual. How do you rise above or root below all of the rushing to make sure that your deeper and higher circuits are coherent?
Scorpio: Oct. 24-Nov. 21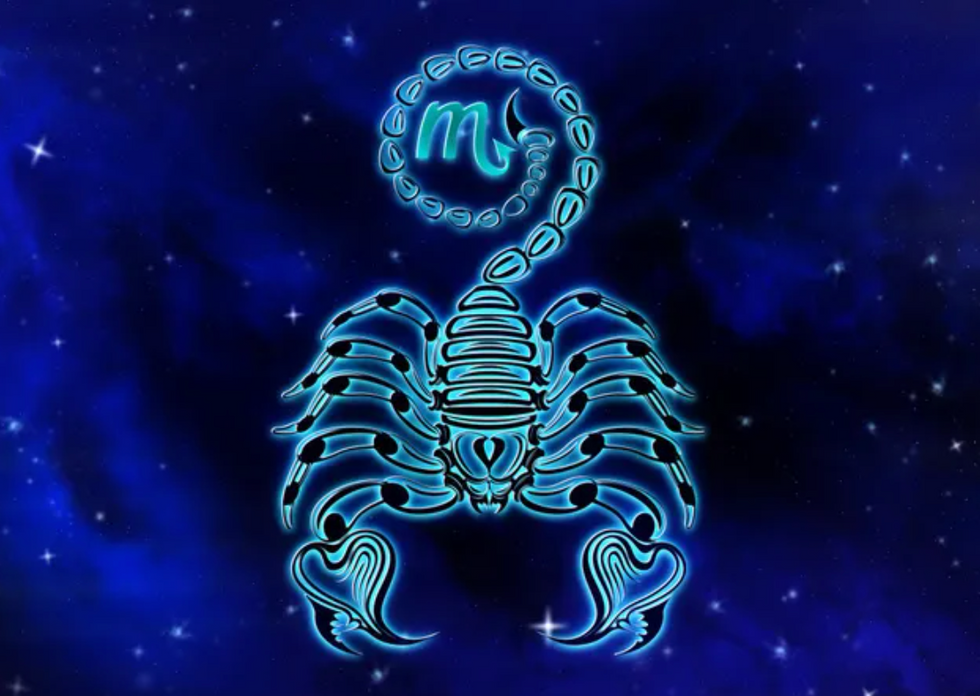 Scorpio: Oct. 24-Nov. 21
This month will warm you up and pull you into the fire, Scorpio, helping you find passion in your everyday world. Part of this kick of encouragement is aimed at reminding you of the beautiful magic of life. Another is a request to participate with joy and compassion. Nourishing your root structures and spreading your network of branches is one great way to affirm your love of life. These gestures can be incredibly grand and colorful, or they can be quiet, symbolic, and subtle—what matters is how animated and connected you are.
Sagittarius: Nov. 22-Dec. 21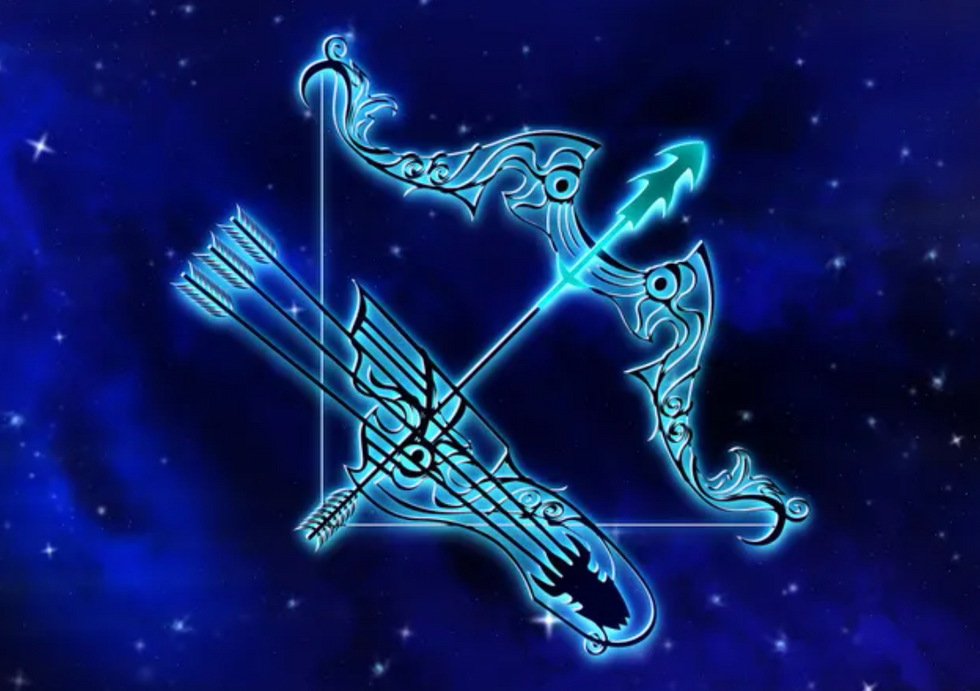 Sagittarius: Nov. 22-Dec. 21
This month will have you thinking through things on a deep level, Sagittarius. Although it will be helpful to explore these life and death questions through simple conversations with friends and neighbors, consider that whispers from subtler levels of reality will be effective at helping you find your individual place and meaning amidst the changing times. If you can pose questions to your dreams, ancestors, animals or favorite trees. The answers might be cloaked in symbolism, but they can also come back loud and clear, as long as your headspace is clear and receptive.
Capricorn: Dec. 22-Jan. 19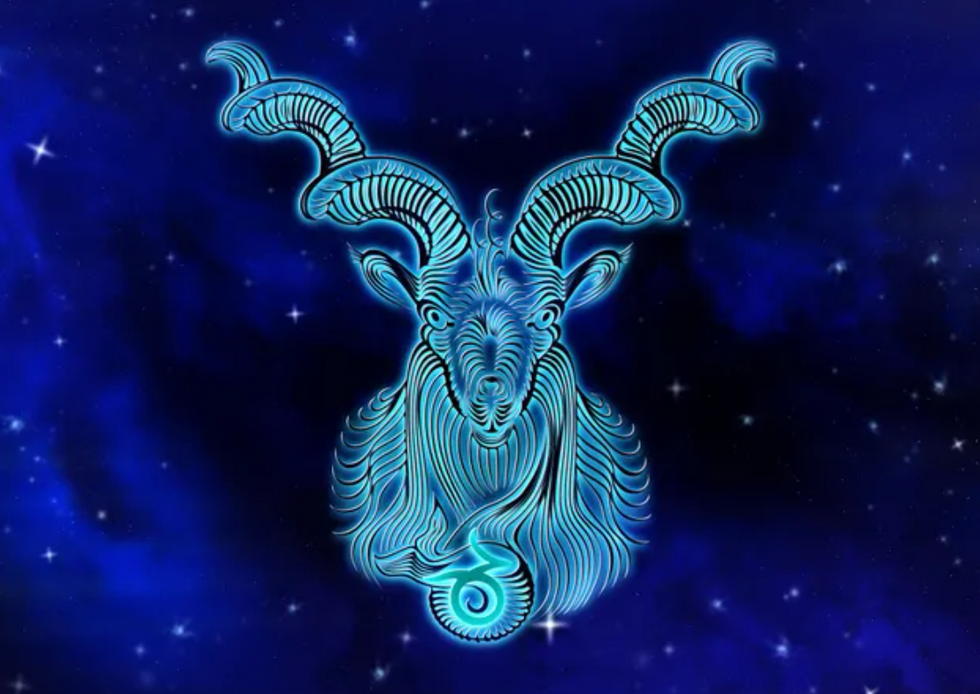 Capricorn: Dec. 22-Jan. 19
Insofar as you've been working on a long-term plan and building the concrete manifestations of your dreams, this month can bring great aid and reinforcement, Capricorn. Aside from helping you feel more satisfied and secure, it will also be a calling into bigger projects and a more substantial and noble self. If these plans and projects haven't, or aren't crystallizing, this month can help you intuit the futures that are calling to you. Consider that these frontiers are faster-paced and more full of magic than your experience so far might predict.
Aquarius: Jan. 20-Feb. 18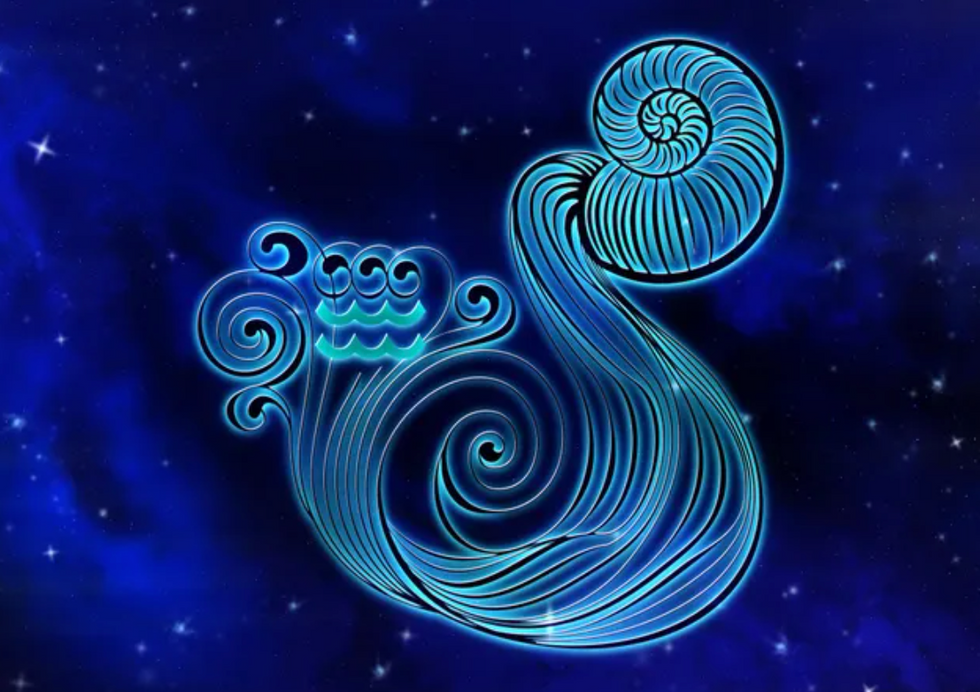 Aquarius: Jan. 20-Feb. 18
This month will bring a great deal of focus to your coconspirators and most dependable allies. By joining forces, we can expect great beauty to unfold, just as complementary colors bring out qualities invisible to an isolated color. More than just an imagination of camaraderie or comrade-ship, think of this as an essential reality of mutual dependence and reinforcement. If you're still calling in this greater whole to weave yourself into, this month would be a wonderful time to send out a clear, powerful signal.
Pisces: Feb. 19-March 20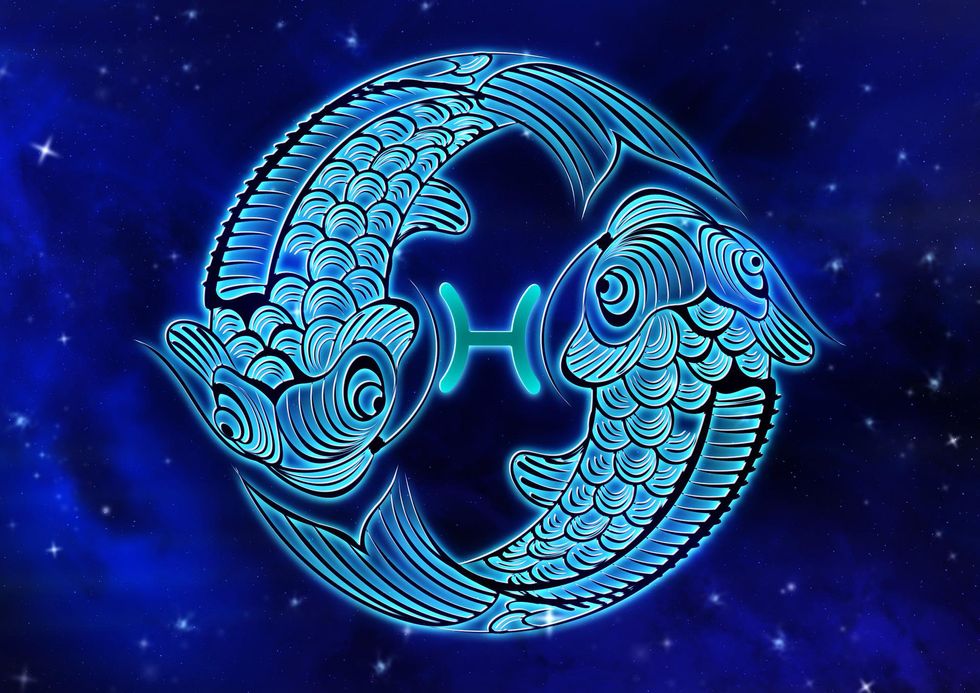 Pisces: Feb. 19-March 20
This month will help redirect you toward your internal North Star, Pisces, as the hectic collective weather storms its way through the subtle realms. A certain level of psychic self-defense will be helpful, but having a clear connection to the beings and ideals that keep you buoyant and openhearted will be even better. Even though the impetus toward this internal attunement might be harsh and heavy, the lasting benefits of it can be great. Truly, this is a season of serious progress for Piscean potentials!
Charlie Cross is a local Astrologer, Spiritual Coach and Creative Consultant. You can follow their regular newsletter, learn about Astrology classes, and book a personal natal chart reading at astrologyally.com.