Get connected with our daily update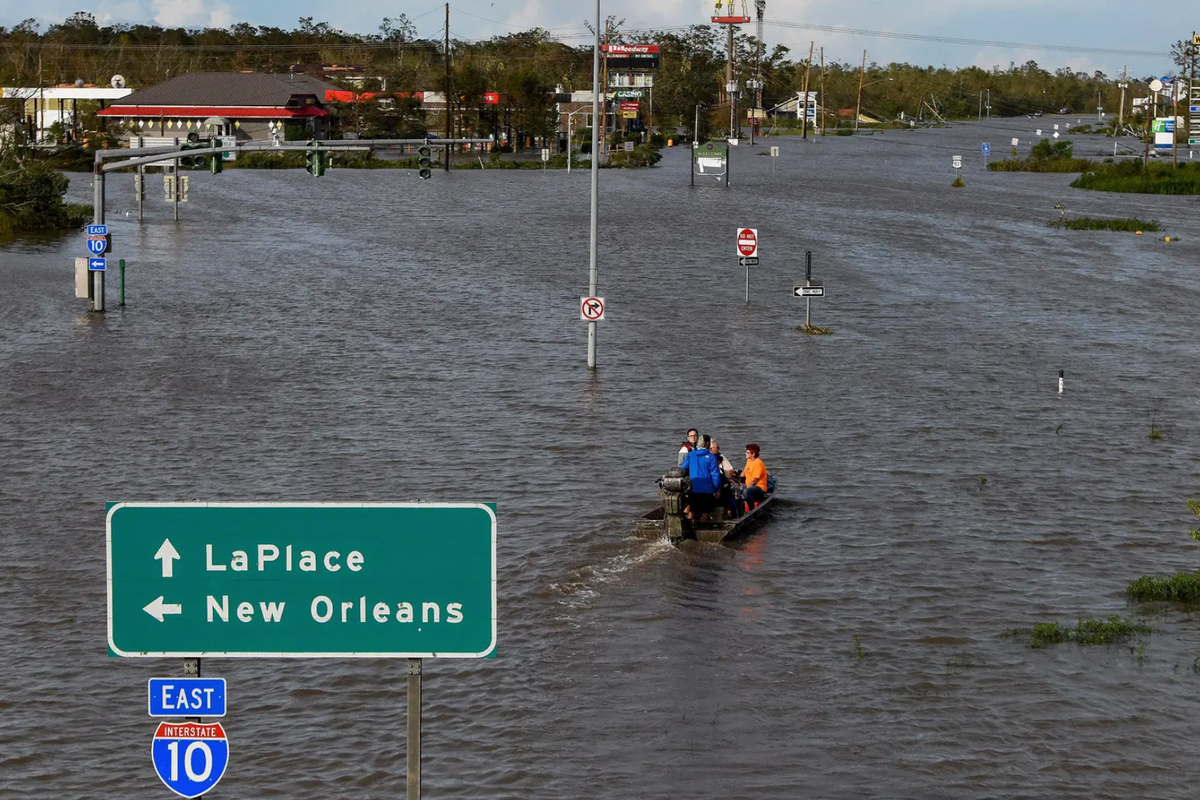 By James Barragán
Gov. Greg Abbott announced Monday he would deploy emergency resources to Louisiana to aid in Hurricane Ida recovery efforts.
Texas will send a Chinook helicopter, 14 crew members, 30 fire engines, and 132 firefighters. The state has also sent the Texas A&M Task Force One to aid in urban search and rescue efforts.
"The State of Texas is proud to support our neighbors in Louisiana by sending emergency resources and personnel to assist with the aftermath of Hurricane Ida," Abbott said in a statement. "We will never forget the kindness, generosity, and support offered by the people of Louisiana during Hurricane Harvey four years ago, and we are eager to support them in their own time of need. When neighbors help neighbors, America is stronger. Cecilia and I continue to pray for the people of Louisiana affected by Hurricane Ida and the first responders who have answered the call to protect and serve those affected by this storm."
Ida, which made landfall in Louisiana as a Category 4 hurricane, on Sunday was downgraded to a tropical storm on Monday but officials warned that flooding from storm surge will continue to affect parts of the state throughout the morning. Gov. John Bel Edwards, a Democrat, urged residents to take precautions and "remain where you are." More than 1 million people in Louisiana and neighboring Mississippi are without power, and New Orleans' 911 services are experiencing "technical difficulties."
In 2017, Louisiana sent members of its National Guard and other resources to Texas during Hurricane Harvey.
Abbott's office said the Texas Department of Emergency Management will continue to monitor aid requests from Louisiana and provide additional help as is needed.
On the anniversary of Hurricane Katrina, Hurricane Ida has made landfall as a Category 4 storm on Sunday afternoon.
Identified as a very dangerous storm, it made landfall near Port Fourchon, Louisiana early Sunday afternoon with winds at 150 mph—almost at the threshold of a Category 5 hurricane. It is tied as the fifth strongest hurricane to hit land in the U.S.
Locally, Central Texas will be getting some scattered thunderstorms as a Hazardous Weather Outlook went into effect early Sunday morning.

As the hurricane reaches land, it will travel east and should slow down reaching a tropical storm and then depression early this week.

In preparation for the storm, Gov. Greg Abbott announced Friday resources would be on standby, including rescue and sheltering crews.
While Texas doesn't look like it will need to evacuate people from the coast, evacuations have been underway in New Orleans. Previously, the city of Austin has taken hurricane evacuees at locations like the Austin Convention Center or Circuit of the Americas. No such plans have been announced yet.
The storm comes on the 16-year anniversary of Hurricane Katrina, where thousands were evacuated from the coast to Austin.
This story will be updated as more information on evacuees becomes available. For the latest on Ida, visit the National Weather Service.