Get connected with our daily update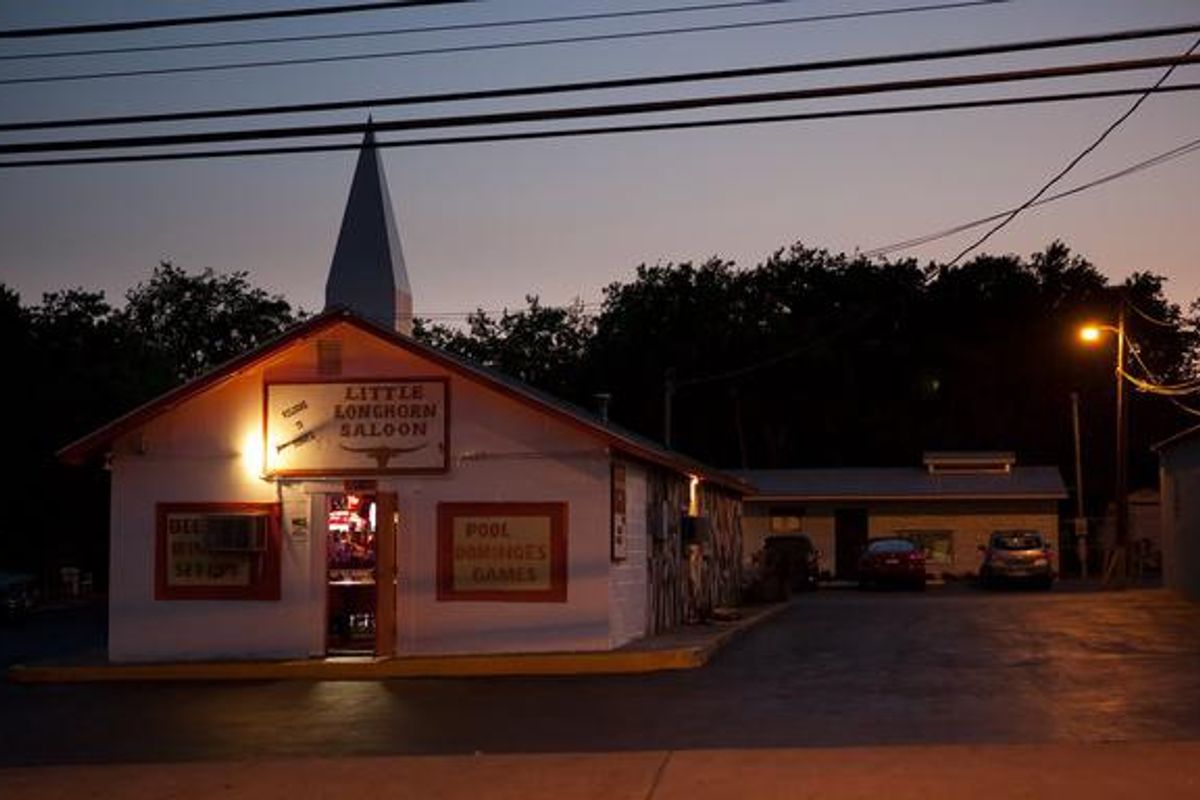 (Lars Plougmann/CC)
Little Longhorn Saloon, famous for its honky-tonk atmosphere and "chicken shit bingo" contests, has lost one of its favorite people: former owner and "Honky Tonk angel" Ginny Kalmbach.
Ginny was the second owner of the bar, which has been closed for the duration of the pandemic. She died at age 85 on Dec. 30.
She was well-loved by her peers and coworkers, who called her "one of the most special people on the planet" on the Little Longhorn Saloon's Facebook page.
Fans of the bar flooded the comments, lamenting the loss of "Grandma Ginny."


The dive bar, located at 5434 Burnet Road, was originally called Dick's Little Longhorn Saloon after the original owner Dick Setliff when Kalmbach was hired as a bartender. She became very close with Setliff's family and even took care of Setliff and his wife when they were diagnosed with cancer.

When Setliff died in 1982, Kalmbach found herself a beneficiary in his will. Kalmbach inherited the bar and renamed it Ginny's Little Longhorn Saloon.
When Kalmbach took over, she introduced live country music to the venue, just like the music she grew up with. Kalmbach gave bands and musicians a place to perform, including local musician Dale Watson, who performed his first gig at the bar in 1993.
She started the famous "chicken shit bingo" in 2000 with Watson, a tradition that has transcended the pandemic and continues virtually. The bar is home to a host of appropriately-named chickens: Terry, Loretta Lynn, Patsy Cline and "Dolly Pardon."
She ran the bar with her husband, Don Kalmbach, who passed away in 2002, and her daughter Sharon, who often joined her mother on the dance floor when things slowed down.
The bar was inherited by Terry Goana in 2013, when Kalmbach retired. Goana still runs the bar to this day and has been letting bands continue to use the venue to perform and stream virtually.
The bar is accepting donations through GoFundMe to keep the saloon's doors open until Goana feels it is safe to reopen its doors again.