Get connected with our daily update
(TechCrunch/CC)
COVID-19 is still raging on, reaching the Texas House earlier this week, but Austin's tech sector is booming.
Here are some of Austin's most breaking stories, broken down into bite-size pieces, so you can be informed quickly.
Austin Convention Center receives first patients: The Austin Convention Center's alternate care site opened its doors on Tuesday and received its first three patients on Thursday. Following the surge resulting from holiday gatherings, hospital admissions for the virus have been on a steady incline, which puts other emergency patients at risk. With up to 200 spare beds to relieve hospital ICUs, Austin Public Health hopes the site will help control the overwhelming surge.
Bumble files to go public: Austin-based matchmaker app is ready to get on the market—the stock market, that is. Bumble filed its registration statement with the U.S. Securities and Exchange Commission on Friday, estimating that the initial public offering could raise $100 million, and could hit the stock market as early as this year. Though it hasn't released the number of shares it plans to sell or the price range, keep an eye out for the ticker "BMBL" on the NASDAQ.
Chencho Flores dies after COVID-19 complications: Lifelong Austinite and multi-talented musician Chencho Flores said a final goodbye to his home city on Jan. 10 after suffering COVID-19 complications. The 91-year-old began playing music around the community in the 1940s, picking up guitar, accordion and eventually becoming known for his singing and MC abilities. He stayed active in the community with Conjunto Los Pinkys up until his death.
COVID-19 in the House: State Rep. Joe Deshotel, D-Beaumont, tested positive for COVID-19 three days after the Texas lawmakers called this year into session, he told the Texas Tribune. Deshotel had received a test six days before he tested positive and said he had "no idea" how he contracted it, though he is now in quarantine. The news came the day after House members gathered for the start of 2021 session, which will not require members to get tested before they enter the chamber. Upon hearing the news, some House members, including Democrats Erin Zwiener and Michelle Beckley, said they would quarantine according to CDC guidelines.
Digital Realty goes east: Joining an ever-growing list of companies making Austin home base, Digital Realty announced Thursday that it would be packing up and moving its HQ from San Francisco to Austin. Austin has become a choice destination for business owners with Oracle and Tesla both announcing their move to the city last year. Digital Realty already has Texas roots: an office in downtown Dallas and more than 30 data centers around Texas. The company did not announce when they would make it to Texas but they maintain they will keep a strong presence in San Francisco.
(Wikimedia Commons)
Elon Musk may be moving to Texas, but another tech billionaire isn't following in his footsteps. Oracle founder Larry Ellison announced while he is leaving California, he is headed for blue waters.
We've compiled the latest Austin news and information to help you keep up with interesting stories and breaking news around the city. Here is what we have shared so far this week:
Dec. 15: Housing market isn't matching historic trends this time of year and 4 more headlines you might've missed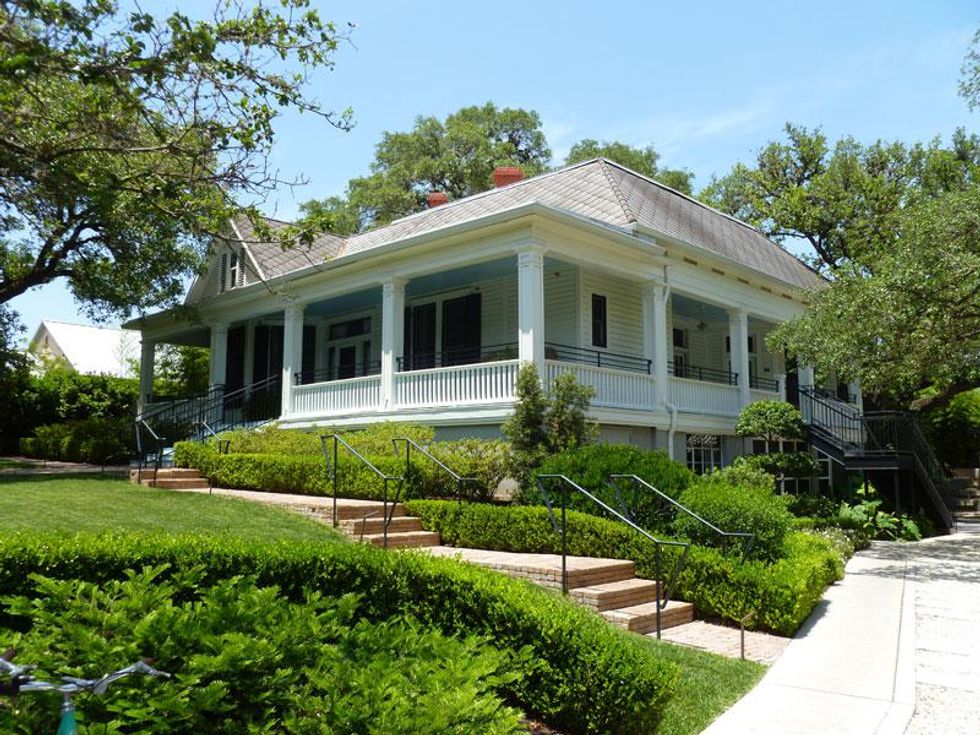 (Wikimedia Commons)
Real estate immune to pandemic: Austin's housing market was already hot before major tech companies started relocating here. KXAN reports that record-low housing inventory is causing homes to sell faster—35 days—and at higher levels—$441,000 median sales price—in Austin than usual. Even the usual holiday sales dip seems unlikely this year, experts claim.
Another Silicon Valley departure: Oracle may be moving here, but Oracle's founder is heading the other direction. Billionaire Larry Ellison already moved from California to Hawaii, using "the power of Zoom" to keep connected with the continental U.S. Ellison, the world's seventh-wealthiest person, also has some business interests in Hawaii, Austin Business Journal reports.
Return of The Pier?: Historic restaurant The Pier on Lake Austin could soon return long after being forced to shut down in the mid-2000s, but it won't make any progress until at least January, Austin Monitor reports. The Pier, a Lake Austin restaurant for 47 years, is attempting to reopen at its old location but requires a zoning change to make needed repairs. A Lake Travis version of the restaurant was short-lived.
Tiny desk treatment: Black Pumas recently hosted an at-home, stripped-down set for the Tiny Desk music series hosted by NPR. Playing a Tiny Desk show has become a right of passage for many musicians, adding to the accolades Black Pumas has received this year, including three more Grammy nominations to follow up their Best New Artist nod.
P. Terry's ventures south: The 19th location of P. Terry's Burger Stand will debut Wednesday in New Braunfels, representing the Austin-based chain's southernmost location yet. It's a precursor to P. Terry's first San Antonio location, CultureMap reports, originally scheduled for this fall but moved to summer 2021.
Dec 14: H-E-B responds to reports and 4 more headlines you might've missed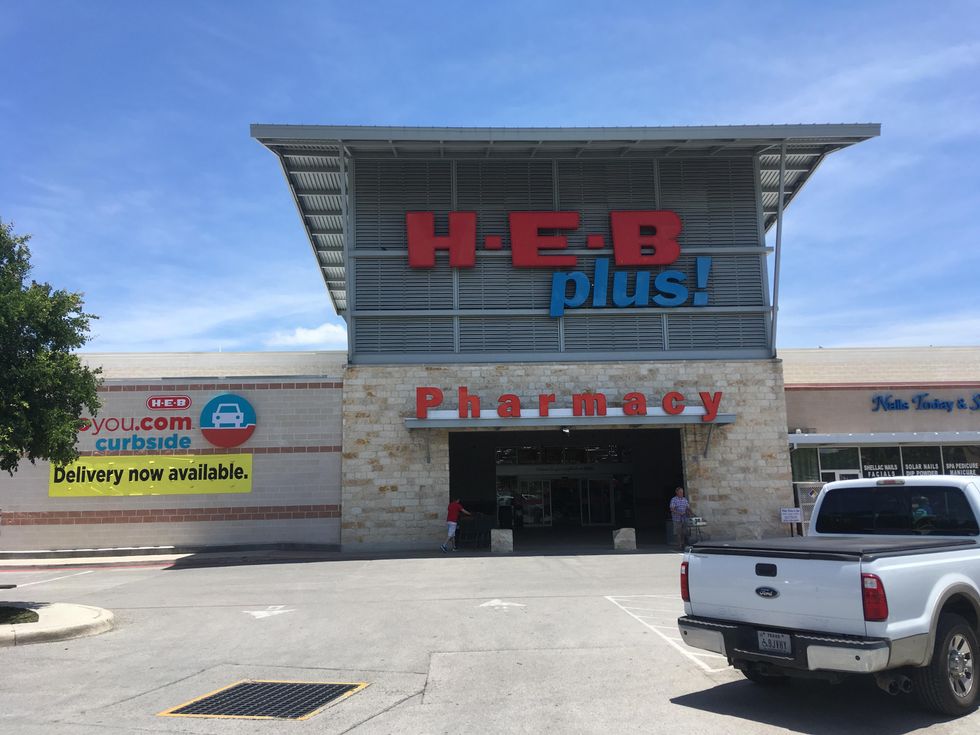 (CC)
HEB leadership responds: After last week's report from VICE that anti-maskers caused H-E-B to relax mask enforcement, Austin Business Journal talked with one of the grocery company's executives about mask use in stores and supply chain issues. Just as VICE reported, ABJ learned that mask-less patrons are not forced to leave H-E-B stores.

Country great dies of COVID-19: Charley Pride, a country music legend and trailblazer, died this weekend from COVID-19 complications. Pride, 86, was inducted into the Country Music Hall of Fame 20 years ago, becoming the first Black singer to receive such recognition. He's also one of only three Black members of the legendary country music venue Grand Ole Opry in Nashville. Austin City Limits TV recognized his 1981 performance during Season 6 of the long-running live music series.
Latin voices during the pandemic: Voces Oral History Center has interviewed nearly 100 people as part of its "Voices of the Pandemic" project documenting how the Latinx community members has coped with COVID-19. Austin Monthly profiled The University of Texas project, which began in 1999 well before the pandemic.
Hemp farmers in Hays County: The first-ever Taste of Texas Hemp Cup, a contest recognizing the state's top hemp farmers, took place this weekend in Hays County. Hemp, used to produce legal CBD products sold in Texas, looks like marijuana but doesn't give you the psychoactive effect of THC. KVUE reports the contest attracted hemp growers from the far corners of the state.
Stock cars at COTA: When NASCAR visits the Circuit of the Americas racing venue next year, the entirety of the 3.41-mile road course will be utilized. Originally designed for Formula 1 racing, COTA has 20 turns as opposed to oval track used in most NASCAR races. Jalopnik reports the late May race will be part of a full NASCAR weekend of events at COTA that will also include the Truck Series.
(Wikimedia Commons)
Sure, a new Taylor Swift album debuted Friday, but another music icon also has some new music coming out. Austin's own Willie Nelson is releasing a Frank Sinatra cover album, his second such effort.
We've compiled the latest Austin news and information to help you keep up with interesting stories and breaking news around the city. Here is what we have shared so far this week:
One of Austin's own was named among the top kids of 2020, according to TIME magazine. We've compiled the latest news headlines around Austin to help catch you up on this story and other breaking news around the city.
Here is what we have shared so far this week:
Dec. 4: Austin teen is one of TIME's best this year and 4 more headlines you might've missed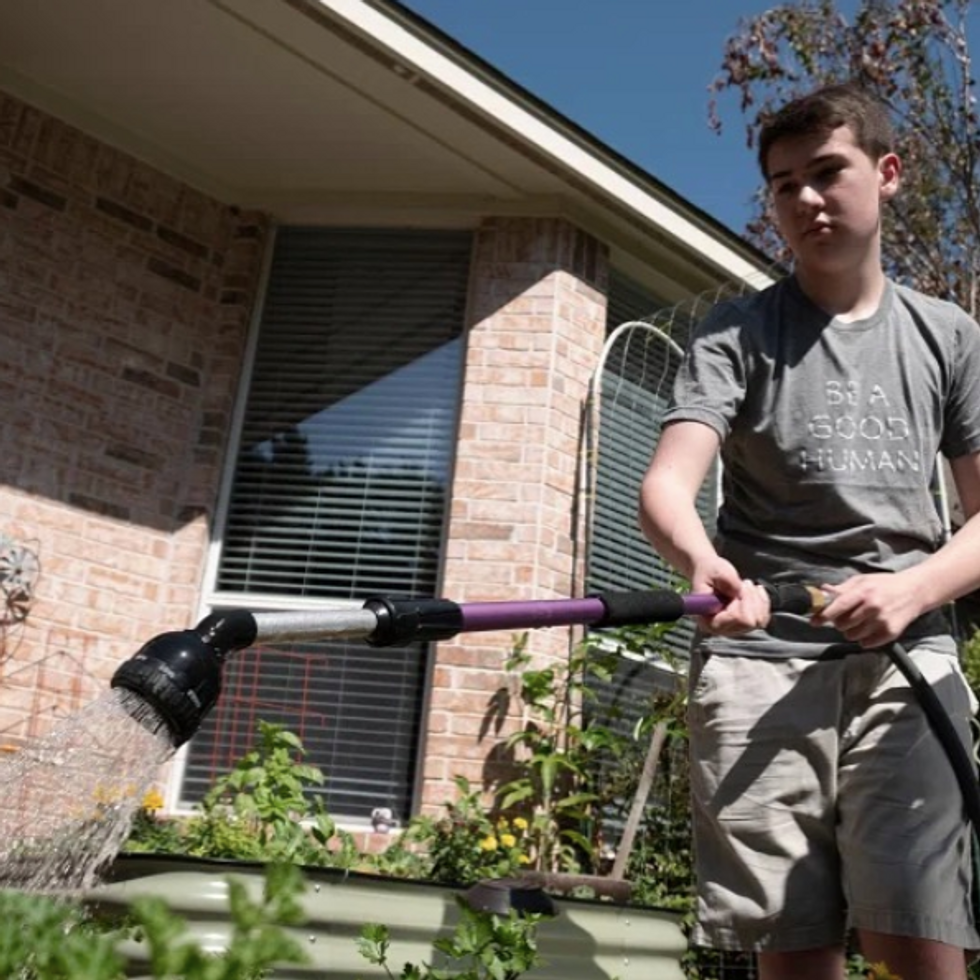 16-year-old Austinite Ian McKenna was named a finalist for TIME magazine's Kid of the Year honor.
1. Best kid in Austin: For the first time, TIME magazine awarded its first Kid of the Year, and Austin's own Ian McKenna was among the five finalists for the honor. The 16-year-old gardener was recognized for helping curb youth hunger with produce he grew himself.
2. Tourists might save music venues: Austin is dishing out $15 million in emergency relief money to "iconic" Austin music venues, pulling from hotel tax dollars typically used to fund the convention center. This is the first time the city has deemed it legal under state law to use tourism hotel taxes for this purpose, potentially setting a new precedent, Community Impact reports.
3. State troopers in the city: The state wants to take over law enforcement efforts from Lady Bird Lake to 32nd Street and from I-35 to North Lamar Boulevard—and possibly to MoPac, according to The Texas Tribune. That means state troopers would patrol the streets instead of city and school cops under a proposal touted this week by Gov. Greg Abbott.
4. Utah monolith doesn't stand alone: After a viral frenzy over a mysterious monolith appearing and disappearing in the Utah desert, Austin Community College is getting involved in the fun. KXAN reports that ACC's welding department built a metal triangular column similar to the one magically showing up across the globe.
5. Whole lot of office space: Whole Foods Market is building a second downtown office building next to its 15-story West Sixth Street tower, which was constructed in 2017. The new building, slated for completion by the end of 2021, will be shorter than the original. TOWERS reports this news helps explain the unique architectural choices of the original development.
Dec. 3: This South Austin strip mall is getting a major facelift and 4 more headlines you might've missed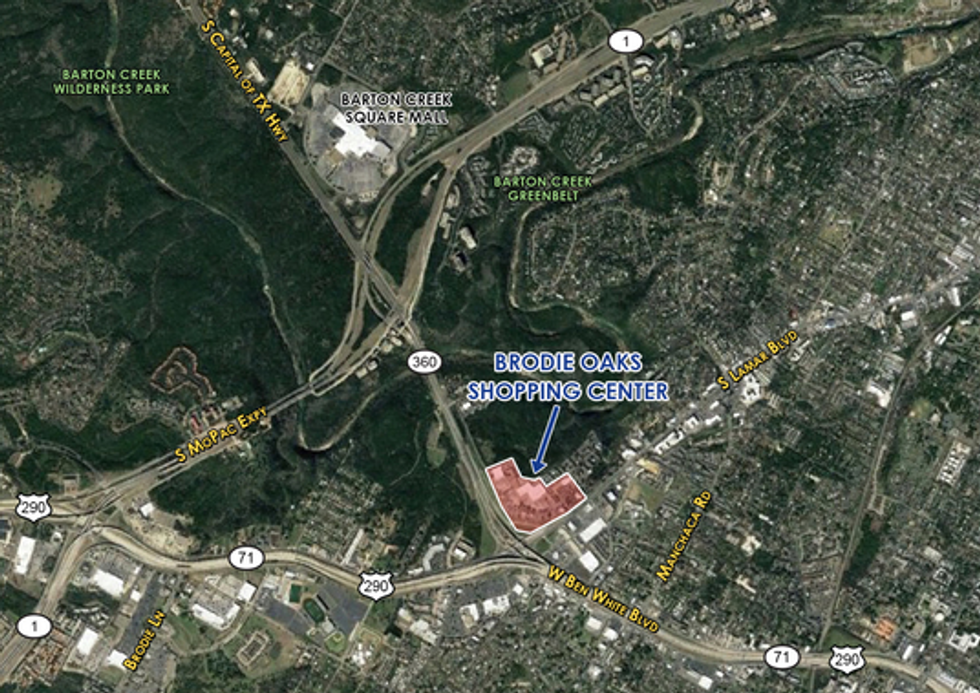 Brodie Oaks Shopping Center at South Lamar Boulevard and Loop 360 will be revamped into a 3 million-square-foot mixed-use development by late 2022 or 2023.
(Barshop & Oles)
1. Major South Austin project announced: Brodie Oaks Shopping Center at South Lamar Boulevard and Loop 360 will soon become a mixed-use development with more than 3 million square feet of newly developed residences, retail and restaurants—and one-third of the project includes office space, too. The development will be the size of two Barton Creek Square Malls, according to the Austin American-Statesman, and it won't be ready until late 2022 or 2023.
2. Tax bills behind schedule: Wondering why you haven't been hit by a Travis County tax bill yet? KVUE learned that most people haven't received their 2020 tax statement because the county waited to see how November's election might impact the city's tax rate. Keep in mind that property valuations were frozen last year, so the tax impact could be less severe in 2020—check here if you cannot wait for the mail to see the damage.
3. Slice of Sundance here in Austin: Austin Film Society will host a satellite location of the 2021 Sundance Film Festival, which is going virtual this year. Austin Chronicle reports the prestigious movie festival, normally held in Utah, is tapping independent theaters around the country to decentralize the event next year, with AFS hosting "social distant screenings" to festival-goers.
4. Pennybacker bridge jumper speaks: FOX 7 talked to the 21-year-old South Austin man who jumped off Pennybacker Bridge in a recent viral video. Naturally, he doesn't regret it and gained about 1,000 extra YouTube followers out of the whole deal—as well as a fractured skull, brain bleeding and emergency surgery.
5. Final call for COVID relief: The city is accepting applicants for its emergency relief funding, which still has more than $4 million leftover for Austin residents who lost income during the pandemic. The city told Austonia in mid-October that less than $1 million had been distributed so far due to low demand. Qualifications have since been updated to enable more access to the relief money, with nearly $8.5 million now distributed to needy residents.
Dec. 2: Mayor Adler called out for Cabo trip and 4 more headlines you might've missed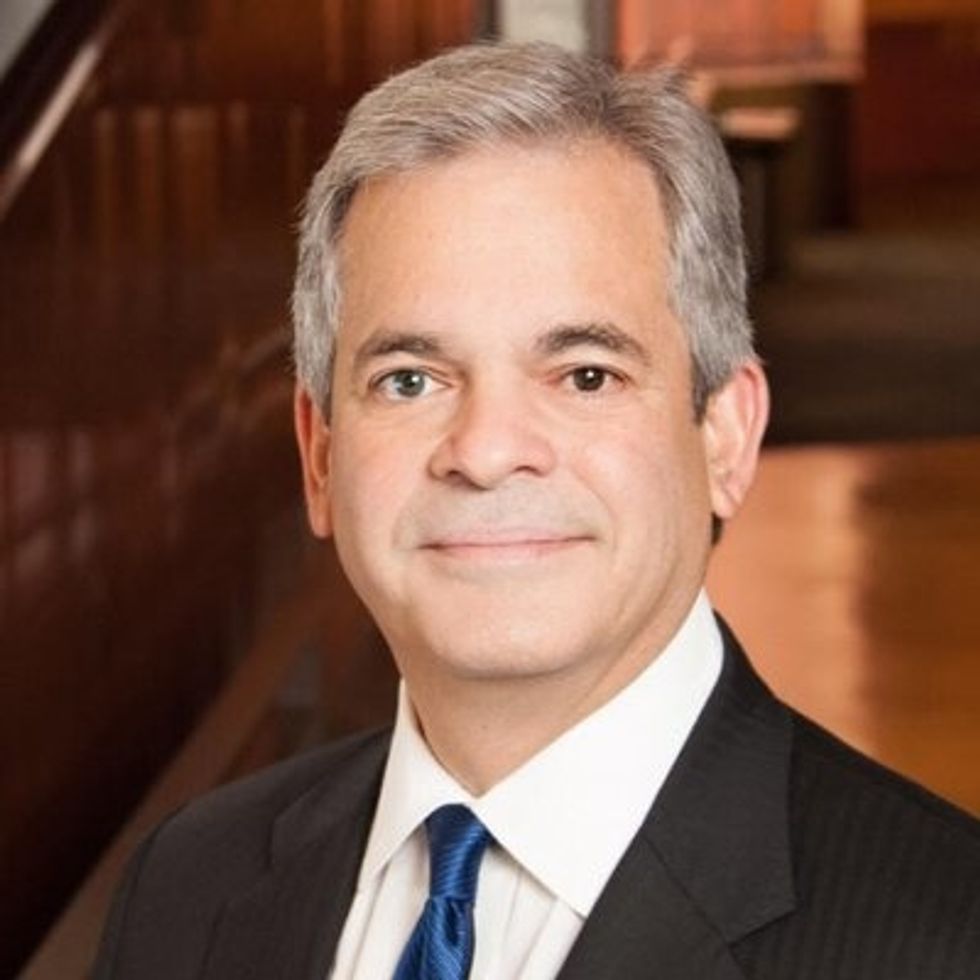 1. Mayor Adler doesn't lead by example: While COVID-19 cases spiked in early November following the Halloween weekend, Mayor Steve Adler urged Austinites to "stay at home." As it turns out, his message was broadcast from Mexico where Adler traveled after his daughter's wedding ceremony in Austin. Austin American-Statesman reporter Tony Plohetski reports that health officials urged gatherings to be limited to no more than 10 people at the time, yet the wedding hosted about 20 guests who were "probably not" wearing masks the entire time, Adler admits.
2. 11 APD officers disciplined: Confrontations with police in late May resulted in several protestors getting injured by pepper spray, bean bags and foam bullets. Now KVUE has counted 11 police officers that have been punished for their actions during those protests—including a cop accused of calling a protestor "that gay dude." KXAN reports that multiple lawsuits have also been filed by protestors against APD, and Police Chief Brian Manley updated use-of-force policies following the protests.
3. Unemployed? Receive a $100 relief gift card: If you're a musician or worked in the hospitality industry, you likely qualify for a $100 H-E-B gift card from the Red River Cultural District. The business group of mostly music venue owners has distributed $155,000 so far this year in COVID-19 relief money, according to Austin360, and this fourth round of support includes $45,000 for unemployed music industry and service workers.
4. Road rage is rampant: Local officials think road rage is a greater issue locally than the 14 combined cases reported so far this year. FOX 7 talked to traffic patrollers who are concerned that COVID-19 and holiday stress could add to the road rage shooting in southeast Austin last week.
5. New mental health hospital: Austin State Hospital is being rebuilt in Austin's Triangle neighborhood as part of a $305 million, 380,000-square-foot project. The area for the 80-acre campus has been cleared, KVUE reports, putting the 240-bed mental health hospital on track to open by June 2023.