Never miss a story
Sign up for our free daily morning email...
...and afternoon text update
Get connected with our daily update
After just a few months of moving to Austin and getting comfortable in a new podcast studio, The Joe Rogan Experience has a new look.
Fans have been complaining for months about the red room Joe Rogan has been talking to podcast guests in since moving from California. He heard them loud and clear and posted on Instagram that the first podcast recorded in the brand new studio was available Saturday with guest comedian Tommy Segura.
The new studio, complete with the same podcast table and relics, is a well-lit, wood-paneled room with a new sign.
Just like the first time around, he brought in local help to bring the studio to life. Local Elm Construction and Project Management, Soundshed Studios, Wrightsmith Studios, Texavy and Roundhouse Relics all had a part in the new home to JRE podcasts. For Soundshed and Wrightsmith, this was their second time around helping Rogan with a podcast studio.
Joe Rogan has stayed busy in his roughly seven months in the capital city. Tapping into his comedy roots, Rogan has booked local stand-up shows with comedian Dave Chappelle in recent months. And a bigger project in the works, Austonia revealed last week that the podcaster is plans to open up a new comedy club at the location of the One World Theatre.
More on Joe Rogan: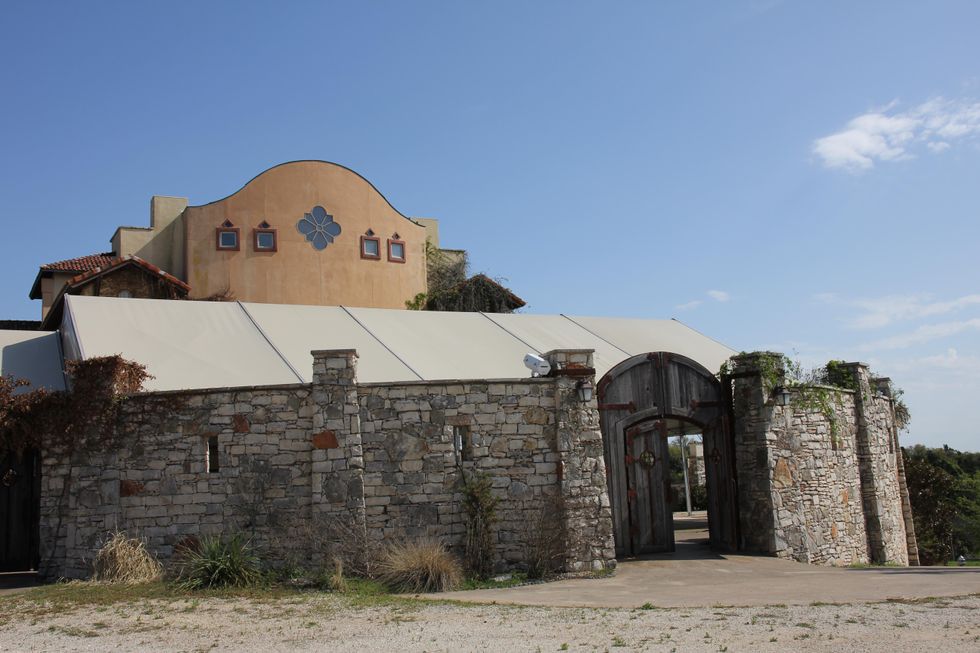 Willie Nelson is celebrating his 88th birthday in signature style. The Austin country music star announced he'll spend his birthday with marijuana-loving fans everywhere with a three-day virtual cannabis convention.
Alongside his brand Luck Presents, Nelson will work to destigmatize marijuana use with his fest, called Luck Presents: Planting the Seed, on April 26-29.
Singer Nathaniel Rateliff will host the convention, which will feature "musical collaborations, comedy sketches, cooking demonstrations, health-focused activities and more." The fest will also hold speakers and panel discussions about misconceptions of the plant, the history of marijuana and its pervasiveness in today's culture.
The convention will also raise funds for Headcount's Cannabis Voter Project, an organization that works to get cannabis-friendly voters registered. Those interested in joining the summit will need to make a $10 minimum donation to get the golden ticket into the fest.
"The Cannabis Voter Project believes it's important for the cannabis community to be an active and informed voting bloc," the organization's website reads.
In a statement, Nelson said he hopes to educate people on marijuana misconceptions with his latest foray into cannabis culture.
"I think people need to be educated to the fact that marijuana is not a drug," Nelson said. "Marijuana is an herb and a flower. God put it here. If He put it here and He wants it to grow, what gives the government the right to say that God is wrong?"
Nelson has dipped his toes into the weed landscape before—an outspoken weed enthusiast, Nelson started his own brand of recreational marijuana in 2015, followed by CBD brand Willie's Remedy, which focuses more on health and wellness.
Most recently, Nelson opened up about the pandemic, smoking weed and living a more sustainable life for his SXSW debut in March.
(Ken Lundberg/Twitter)
SpaceX launched 60 of its Starlink satellites Wednesday night, bringing a string of lights into the Austin sky that some mistook for UFOs.

The satellites trailed after each other through the night sky and were visible to the naked eye, leading many to speculate that the mysterious lights were supernatural.
The "freaky lights in the sky", which could be seen as far north as Denton, are the latest of SpaceX's satellite launches.
SpaceX's satellites orbit at a lower altitude than most others so that they can fall to Earth and be recycled in a few years instead of becoming "space junk." The satellites are about the size of a table and are part of a project to launch up to 12,000 satellites to form a "megaconstellation" and work toward constant global service.
SpaceX CEO Elon Musk said the company is hoping to "rebuild the internet in space." The project has sent 1,238 satellites into orbit so far, creating the largest satellite constellation in the world. It's enough to provide basic global service, but Musk and the company look to extend their reach even further in the future.
Some called out the billionaire Austinite directly after they saw the newest pack of satellites join their lookalikes in Earth's orbit.
While no UFO was spotted this time, many more unexplained phenomenons have been spotted in the Austin sky in the past.
According to reports on the National UFO Reporting Center's website, six UFO sightings have already been reported in the greater Austin area in 2021. Cleveland Browns quarterback Baker Mayfield and his wife, Emily, most recently spotted something they were "almost 100%" certain was a UFO over Lake Travis in March, giving the notoriously "weird" city of Austin the spotlight for its latest possible alien encounter.