Get connected with our daily update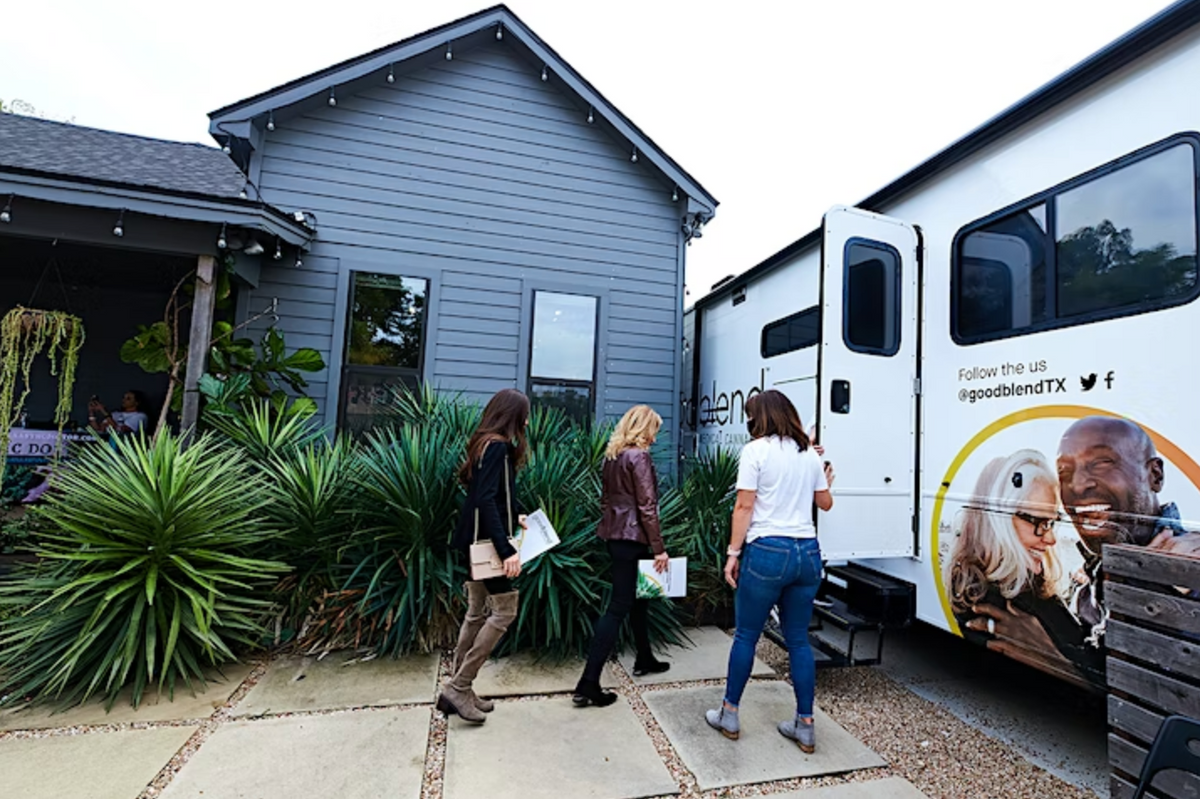 A dispensary on wheels is trekking around Texas to educate residents about the state's medical marijuana program.
Austin-based goodblend has kicked off its Ride For Your Rights tour that will be traveling on a "CannaBus." The 36-foot bus has been retrofitted with a private consultation room and medical cannabis product displays.
As a subsidiary of parent company Parallel and one of just three licensed medical cannabis operators in Texas, goodblend is promoting the tour as a way to destigmatize cannabis, energize advocates and connect with legislators.
"The medical cannabis program will never change unless Texans stand up and make it change," Parallel CEO Reece Fulgham said in a press release. "The 'Ride For Your Rights' CannaBus Tour was designed to educate and galvanize support for expanding access to Texans in need. We hope the support rallied will convince Texas policymakers that there's strong public demand for real, lasting change."
While the CannaBus appears at the University of Texas at Austin tailgates, the tour aims to grow support for expanding Texas' medical marijuana program ahead of the Nov. 8 elections. It will include stops in San Angelo, Abilene, Dallas, Houston and elsewhere and end Oct. 20 in Killeen.
This tour comes after the passage of House Bill 1535 in 2021, which added post-traumatic stress disorder and all forms of cancer to the list of conditions that qualify people for the Texas Compassionate Use Program. Fewer than 30,000 patients are currently registered in it, and goodblend says many are unaware of the benefits it can have to address pain, inflammation, muscle spasms, stress and anxiety and sleeplessness.
"We want to listen, educate, and hopefully change minds about the power of this plant," goodblend said in an Instagram post.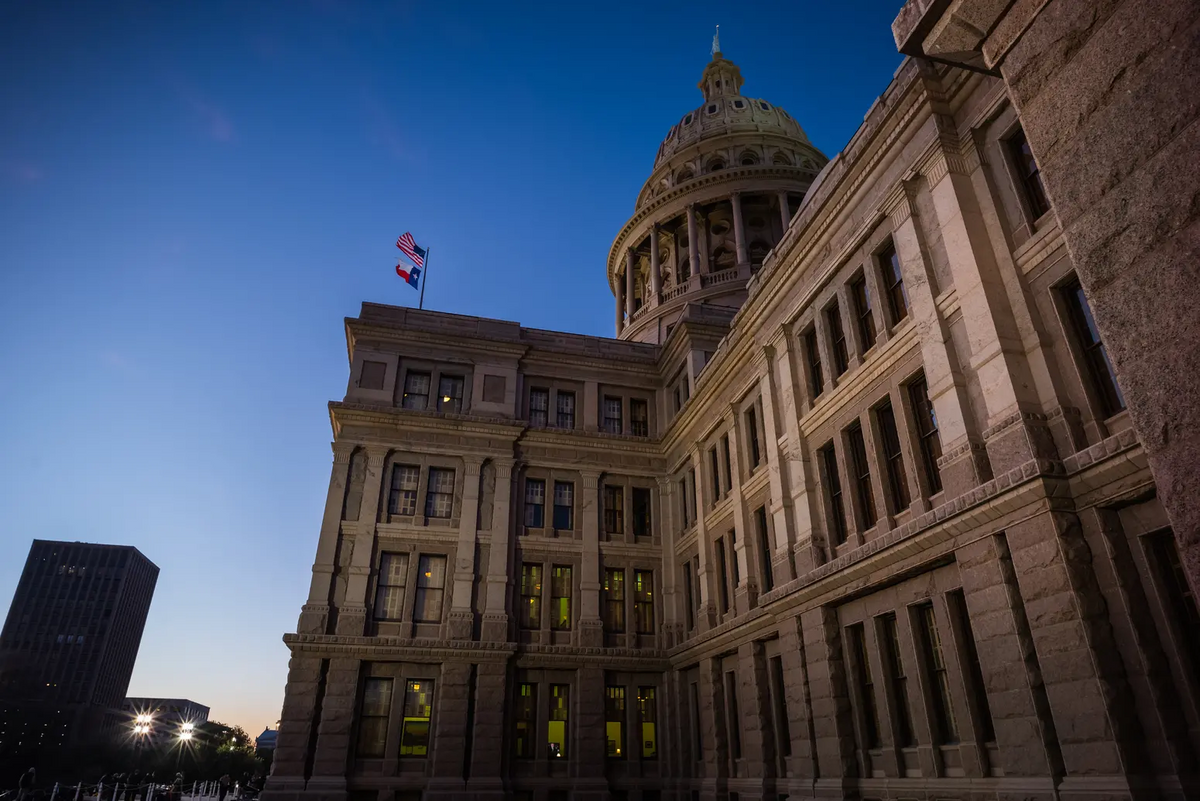 The Texas Senate Democratic Caucus is urging Gov. Greg Abbott to call an emergency special legislative session to consider a variety of gun restrictions and safety measures in the wake of a mass school shooting in Uvalde that left 19 children and two adults dead this week.
In a letter released Saturday morning, all 13 Senate Democrats demanded lawmakers pass legislation that raises the minimum age to purchase a firearm from 18 to 21 years old. The Uvalde gunman was 18 and had purchased two AR-style rifles which he used in the attack.
The caucus is also calling for universal background checks for all firearm sales, "red flag" laws that allow a judge to temporarily remove firearms from people who are considered an imminent threat to themselves or others, a "cooling off period" for the purchase of a firearm and regulations on high capacity magazines for citizens.
"Texas has suffered more mass shootings over the past decade than any other state. In Sutherland Springs, 26 people died. At Santa Fe High School outside Houston, 10 people died. In El Paso, 23 people died at a Walmart. Seven people died in Midland-Odessa," the letter reads. "After each of these mass killings, you have held press conferences and roundtables promising things would change. After the slaughter of 19 children and two teachers in Uvalde, those broken promises have never rung more hollow. The time to take real action is now."
Such laws are unlikely to gain traction in the Republican-controlled Legislature, which has a track record of favoring legislation that loosens gun restrictions. Only the governor has the power to call lawmakers back into a special session for emergency work.
Asked about a special session at a Friday press conference in Uvalde, Abbott said "all options are on the table" adding that he believed laws would ultimately be passed to address this week's horrors. However, he suggested laws would be more tailored toward addressing mental health, rather than gun control.
"You can expect robust discussion and my hope is laws are passed, that I will sign, addressing health care in this state," he said, "That status quo is unacceptable. This crime is unacceptable. We're not going to be here and do nothing about it."
He resisted the idea of increasing the age to purchase a firearm, saying that since Texas became a state, 18-year-olds have been able to buy a gun.
He also dismissed universal background checks saying existing background check policies did not prevent the Santa Fe and Sutherland Springs shootings, which both happened while he has been in office.
"If everyone wants to seize upon a particular strategy and say that's the golden strategy right there, look at what happened in the Santa Fe shooting," he said. "A background check had no relevance because the shooter took the gun from his parents…Anyone who suggests we should focus on background checks as opposed to mental health, I suggest is mistaken."
Since the massacre at Robb Elementary School, the governor's comments about potential solutions have centered around increasing mental health services, rather than restricting access to firearms.
This story has been edited for length.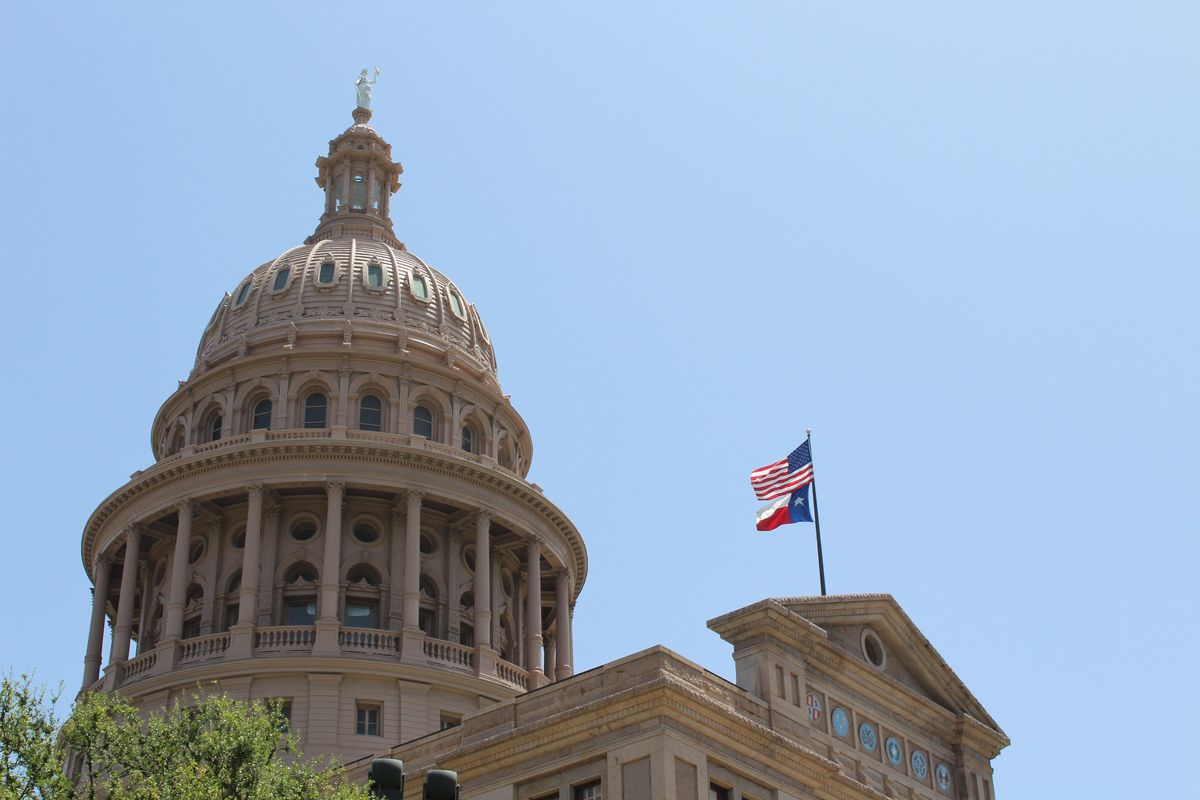 Several new laws from the Texas Legislature's second special session will take effect Thursday, spanning controversial topics like voting rights, critical race theory and continued abortion restriction.
Though they take effect today, many of the bills have uncertain futures as they face opposition in the courts. Here are the seven bills to know about.
Voting restrictions: The highly-contested Senate Bill 1 will ban 24-hour voting, drive-thru voting, mail-in ballot ID requirements, protections for poll watchers and limits on polling places for the disabled or non-English speakers. The bill has been hit with six lawsuits—five from more than 20 civil rights organizations and one from the U.S. Department of Justice. Since law will stand trial in July, March 1 primaries will definitely be affected by SB 1.
Social site suits: House Bill 20 would allow social media users and the state attorney general to sue Twitter, Facebook or Youtube if their opinions are blocked or removed. The bill comes after complaints that conservative viewpoints were being censored surfaced around the Jan. 6 U.S. Capitol riot. Though it was set to go into effect today, the bill was blocked by federal Judge Robert Pitman on Wednesday because it "prohibits virtually all content moderation," according to the filing. Companies contesting the bill, NetChoice and the Computer and Communications Industry Association, said they were not surprised about the outcome because the government "can't force a citizen or company to be associated with a viewpoint they disapprove of."
Critical race theory: Controversial SB 3 will bar teaching critical race theory, which teaches how racism shaped America through history, and mandate that racial topics be "free from political bias" in all grades. Though the theory is not part of official public school curricula, proponents argued that teaching the theory would foster a racial divide and alienate white students while opponents argued the law will whitewash history.
Abortion pills pulled: SB 4 limits the availability of abortion pills from under 10 weeks pregnant to seven weeks and prohibits that the medication be sent via mail or delivery. Once the law goes into effect, it will be a state felony for a doctor to prescribe the drug without an in-person exam prior.
Can't do the time? Don't do the crime: SB 6 prohibits judges from allowing violent offenders and felons to have no-cash bail. Certain sections of the bill, including limits on charity organizations that post bail and a newly-created system to report a defendant's criminal history, won't go into effect until January.
Violence safety training in schools: SB 9 requires that schools teach trainings on child abuse, family violence, dating violence and sex trafficking at least once in middle school and once in high school. The law requires that children receive parental permission to attend.
An unnecessary precaution:
SB 13 would have delayed the Texas primaries in the event that more time was needed for redistricting for 2020 census changes. The maps were approved in the third special session, so primaries will remain on March 1.