Get connected with our daily update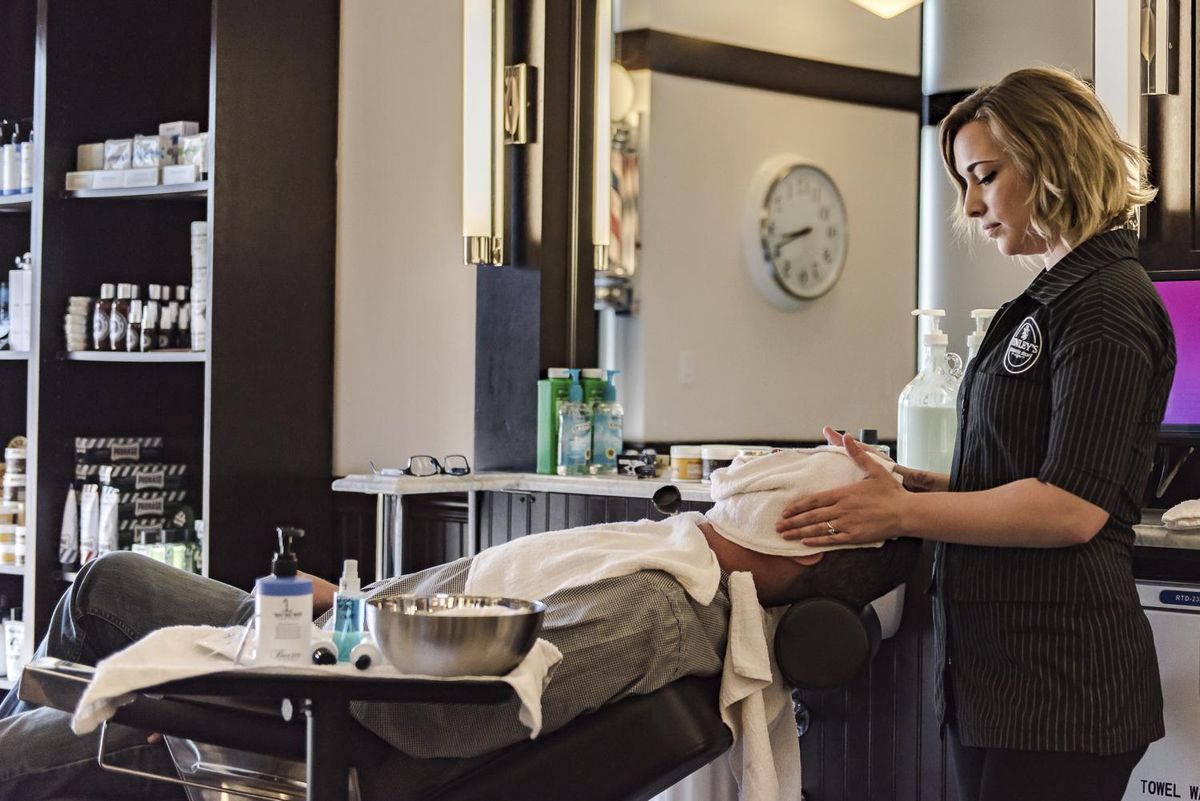 Old Austin may be gone but "the finest hotel in the South" is still offering residents a shave, cut and style from yesteryear.
The Driskill Hotel, 604 Brazos St., will host Finley's Pop-up Barber Shop, featuring old-timey grooming services, from May 19-29 as part of the hotel's initiative to "reimagine" its past historic events.
The hotel previously revived its afternoon tea time and self-guided art tour in its pursuit of celebrating the building's history.
Finley's is meant to emulate The Driskill Barbershop, director of events Ashley Famalette told Austin, the hotel's immensely popular men's barbershop that opened in 1909 but closed shortly after due to changes at the hotel.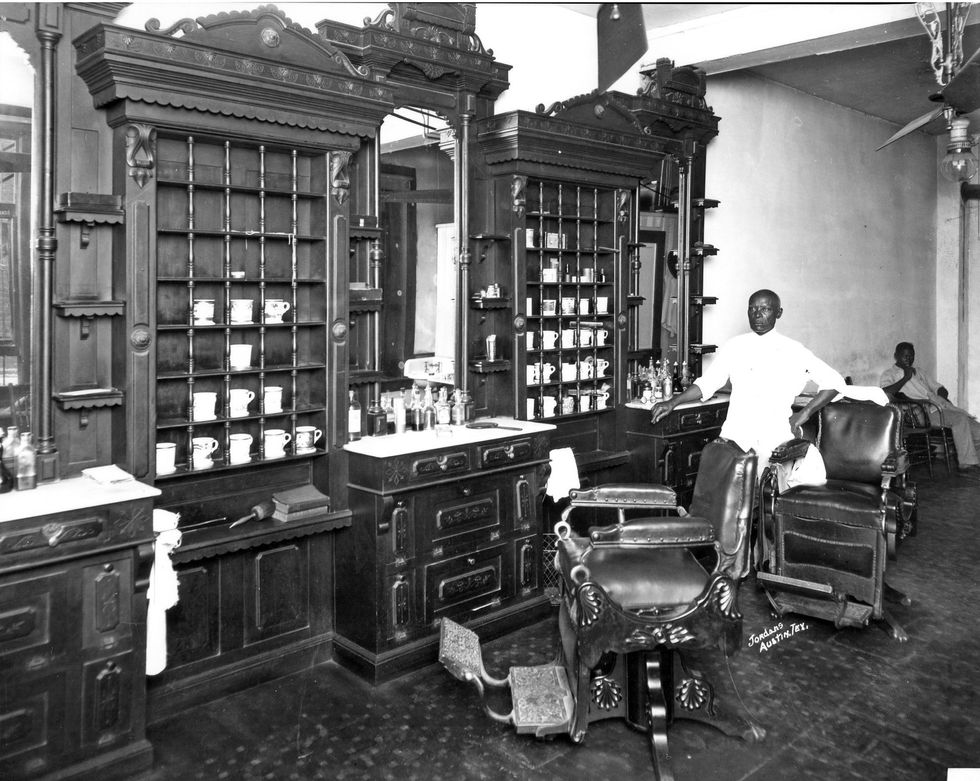 The barbershop opened in 1909 and was extremely popular among businessmen and politicians. (The Driskill)
"Really, The Driskill was the spot to stay if you were coming to Austin for politics or business," Famalette said. "So (The Driskill Barbershop) was very, very popular because of its location in The Driskill."
The concept of Finley's was created by friends Darren Peterson and Scott Finley, who wanted to bring back luxurious vintage grooming.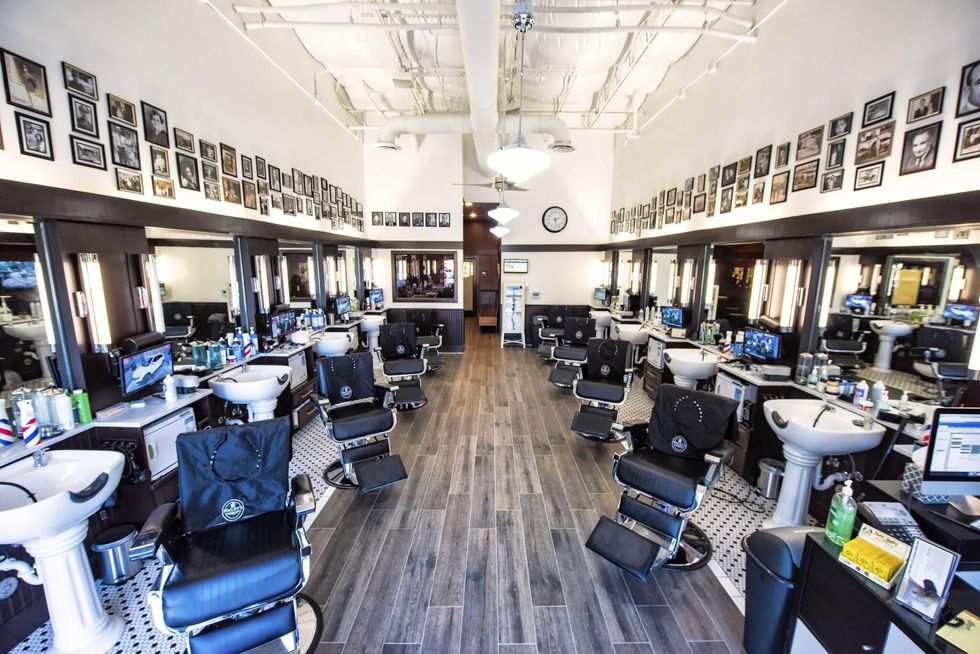 From the hotel's Chisholm Trail Room, Finley's will offer six different services that are geared toward men but welcome all:
The Driskill Haircut, $50, with a hot lather neck trim and shoulder massage.
The Driskill Beard and Mustache Trim, $25
The Driskill Clean Head, $50, with a straight razor, oils and moisterizers.
The Driskill Clean Shave, $60, with cold and hot towels, essential oils and a facial moisterizer.
The Driskill Electric Fade, $60, a skin taper fade cut with all the same treatments as a haircut.
The Driskill Razor Fade, $65, a "military reg" with all the same treatments as a haircut.
Finley's will only be at The Driskill for 10 days but you can visit one of its many locations in Austin, Houston, Dallas or Denver, Colorado.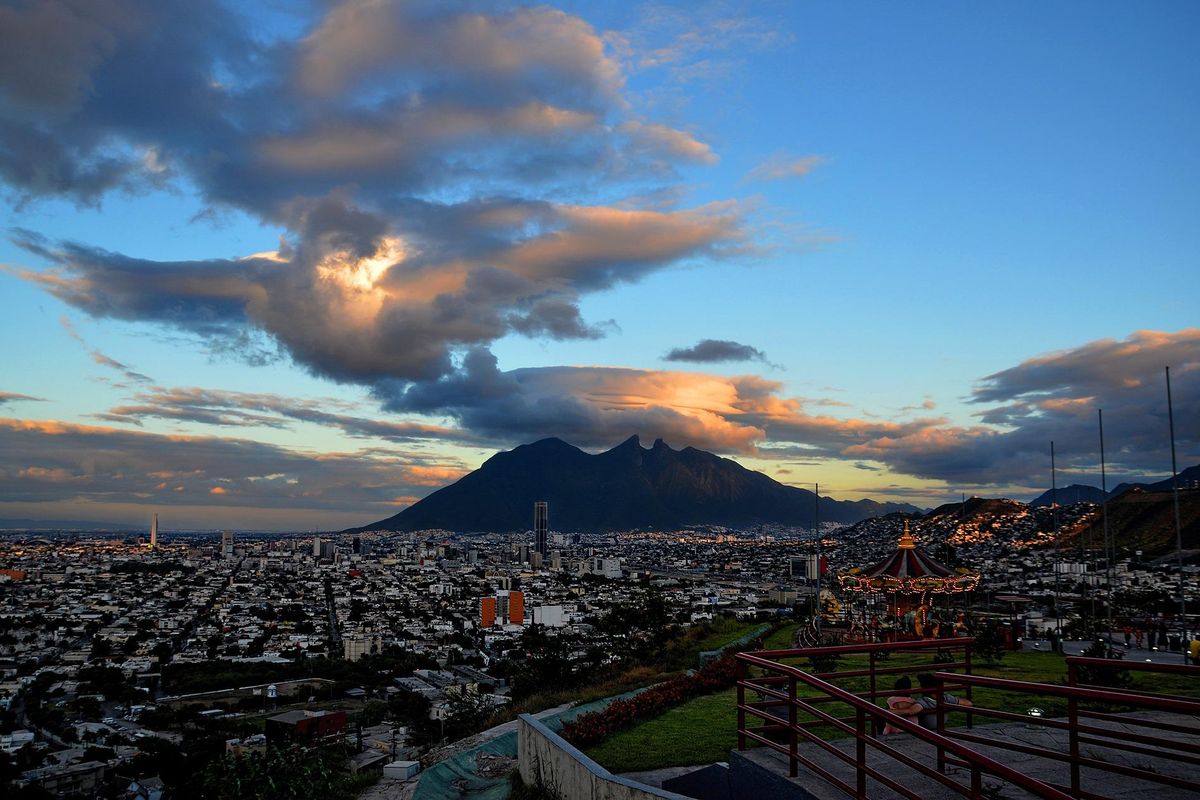 Looking for Topo Chico straight from the source? Mineral water lovers can soon head to the company's origin city of Monterrey, Mexico with a new nonstop Spirit flight from Austin-Bergstrom International Airport.
The airport is tacking on another international nonstop flight to its growing list with the route, which will start June 22. It'll be the only flight available directly from Austin to the Nuevo Leon capital.
The new route comes as Austin-Bergstrom adds new vacation-centered destinations ahead of the summer. The airport, which has seen record passenger numbers in recent months, has accumulated over 30 new routes in just over a year and is planning a massive renovation of the space as part of its 2040 master plan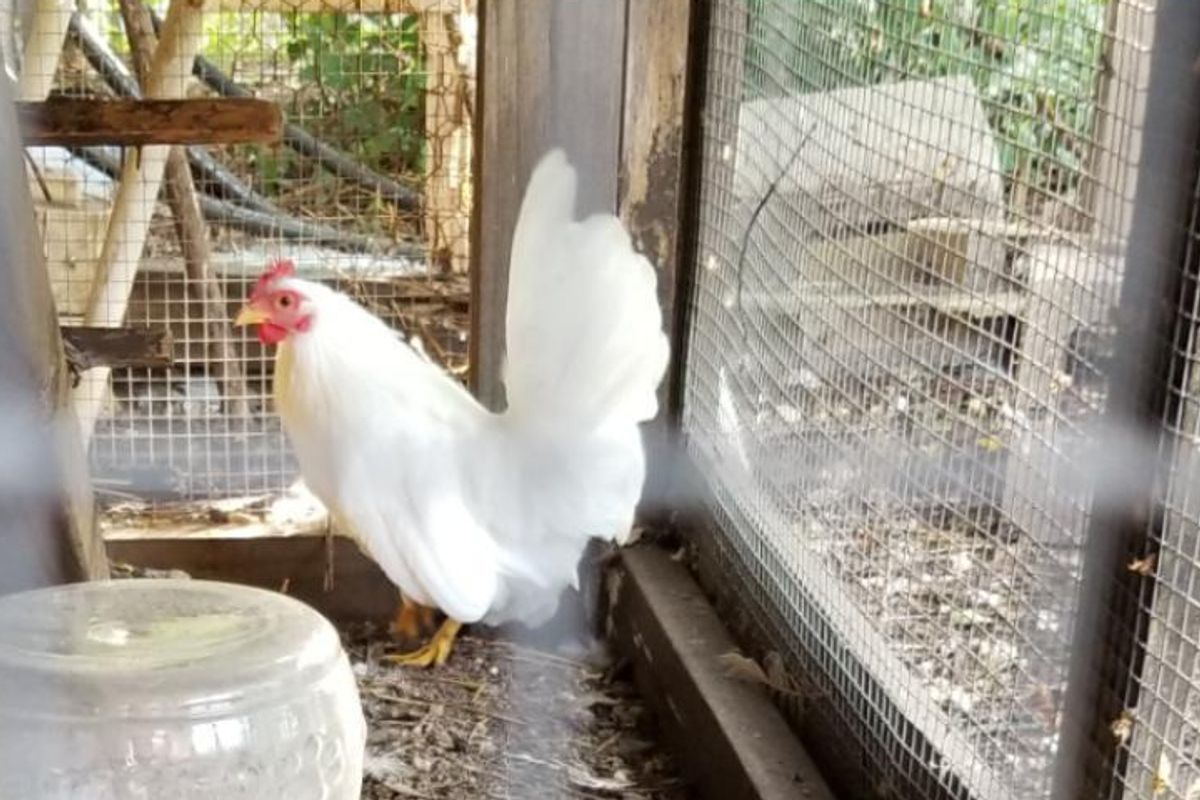 After 13 years of maintaining a brotherly feud, celebrity status and fighting for her spot as the coop's top dog (or chicken), Austin's oldest chicken, Esperanza, died over the weekend.
Esperanza's claim to fame came from the aid of her owners, Edward Gottschalk and Liath Appleton, who started investigating the elderly chicken's unique status after a 13 or 14-year-old chicken from Austin made an appearance on a late-night television show several years ago.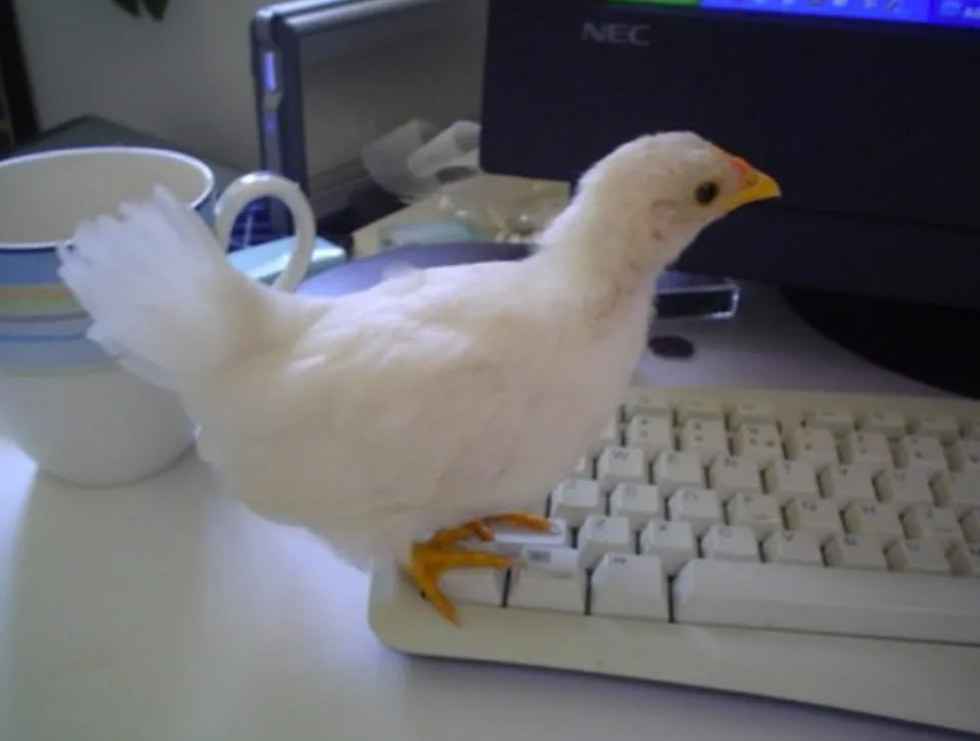 Esperanza as a chick. (Edward Gottschalk)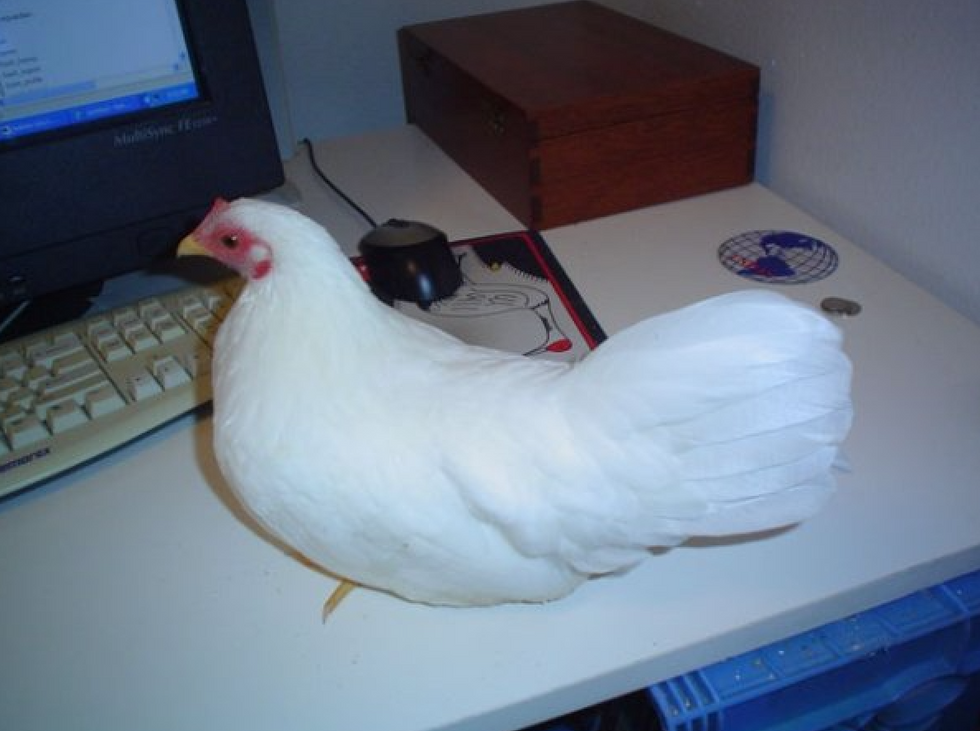 Esperanza as a grown chicken. (Edward Gottchalk)
At 13, Esperanza lived a full life that ended with her favorite meal, cantaloupe and mealworms, in Austin's Highland neighborhood. Her coop, which was fully enclosed to ward off predators, bordered the couple's bedroom window so she could be fed treats as needed, and she enjoyed bad weather days inside watching TV on Appleton's lap. Gottschalk said Esperanza passed peacefully in her sleep.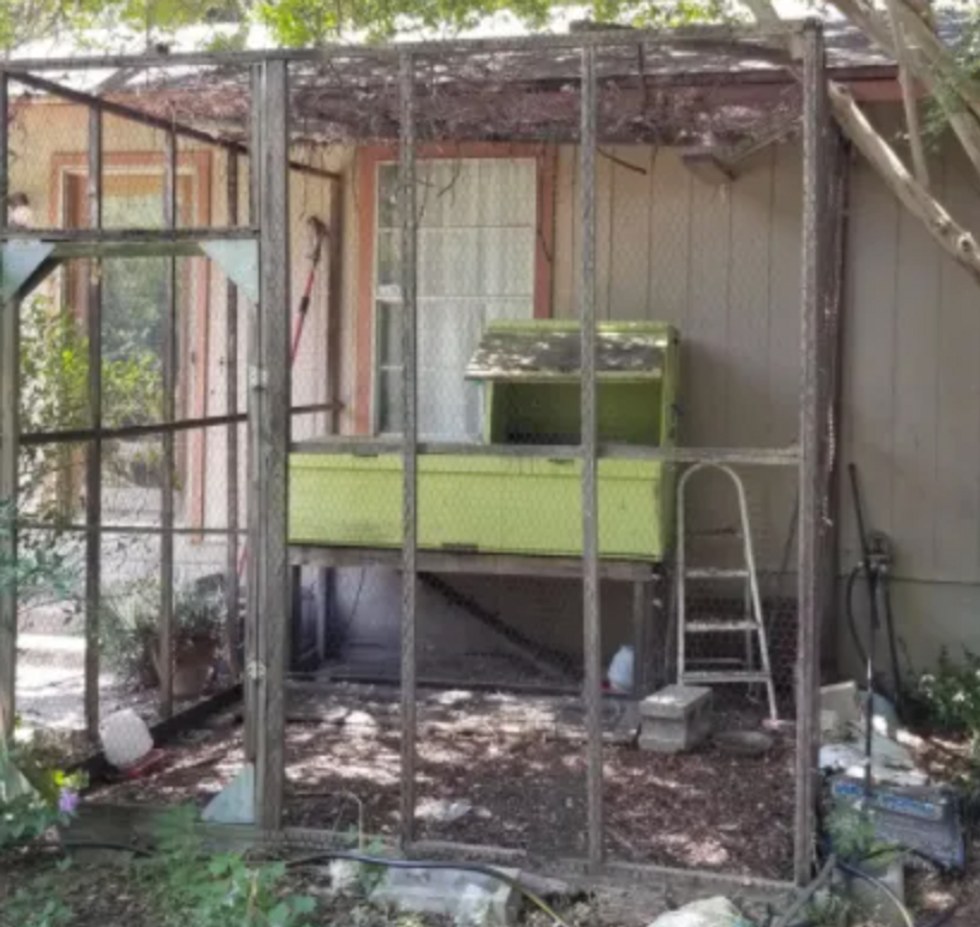 Esperanza's coop bordered the couple's window so that she could be fed treats as easily as possible. (Edward Gottschalk)
But her celebrity status didn't come without strife; according to Gottschalk, Esperanza was "not that nice" and had a cantankerous old-lady attitude. Gottschalk said she may have blood on her hands (or claws): some of her companion chickens have died naturally or flown away, but in cutthroat chicken tradition, Esperanza herself has likely killed a sick chicken or two herself in her rise to the top.
Even on her crankiest days, however, Esperanza had the unique power of bringing people together. In an in-family Hatfield vs. McCoy-esque dispute, Gottschalk and his brother, Mark, have been in stiff competition over their claims to fame: for Gottschalk, it's Esperanza, while Mark is a champion pumpkin grower.
But that feud appears to have laid to rest as Mark and many others paid their respects to Esperanza.
"They've been very supportive, actually everyone has," Gottschalk told Austonia.
As Austin's biggest celebrity, over 50 Redditors in the r/Austin subreddit paid their respects to Esperanza in Gottschalk's memorial post.
"I hope you are scratching up delicious grubs in that great coop in the sky," one Redditor wrote.
Esperanza is the daughter of Frita and Frederico. Though her relatives are no longer clucking, she will be remembered by her doting owners Gottschalk and Appleton and the rest of Austin, who will now have to resort to supporting other local celebrities like "that McCoughy guy or whatever his name is," according to one grieving Redditor.
"She lived a nice quiet life the past couple of years," Gottschalk said. "She's pretty sweet with age. It's been nice to have her."