Get connected with our daily update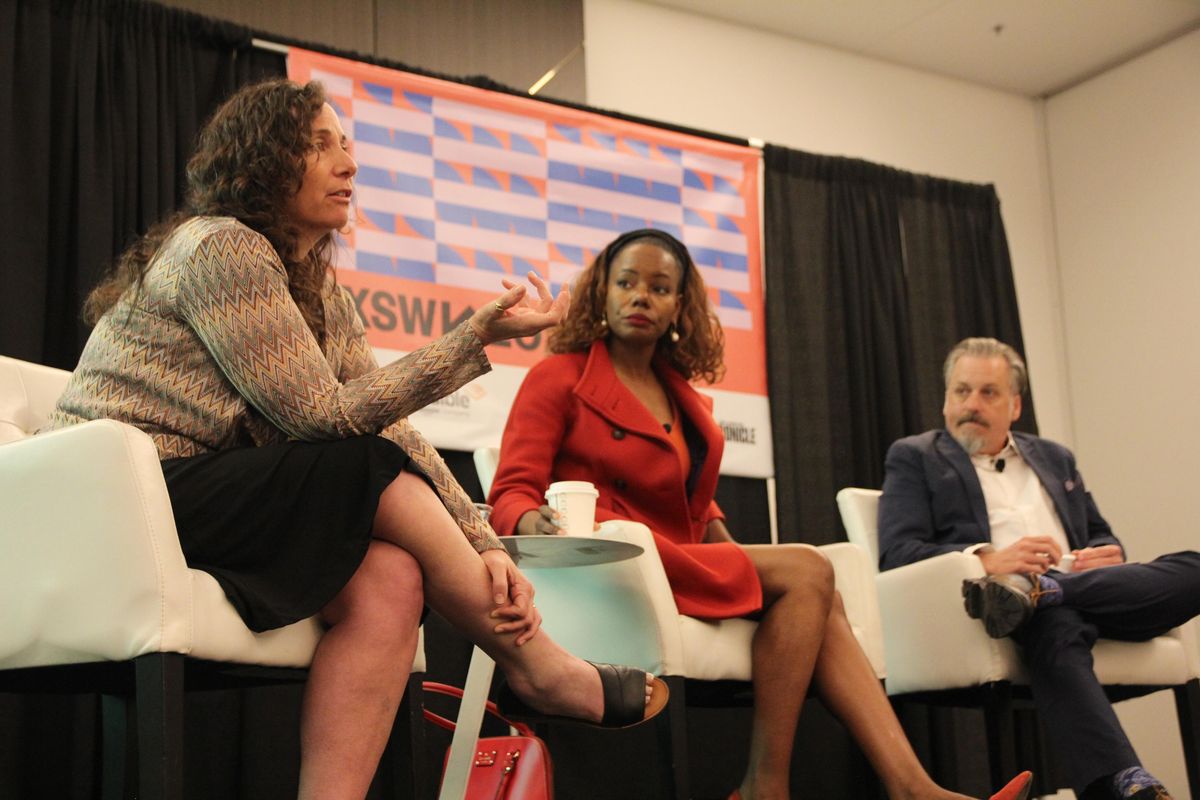 Only 40% of Americans have access to mental health care and the need for therapists has skyrocketed since the pandemic began. Those who do receive care are often put on selective serotonin reuptake inhibitors, or SSRIs, which can sometimes dull other emotions. They can also take weeks to take effect, which can be too late for people already close to death.
In a SXSW conversation moderated by Dr. Shoshana Ungerleider, host of the TED Health Podcast, psychopharmacologist Julie Holland, anesthesiologist Mellody Hayes and psychiatric nurse practitioner Andrew Penn discussed the benefits that psychedelics can have on depression, therapy and easing into death, which Holland reminded happens to everyone.
"Things like LSD or psilocybin have had ego disintegration dissolution, where you sort of lose your sense of self and you feel more connected to something bigger than you," Holland said. "Some people feel like that's a pretty blissful state to be in and some people are less afraid of dying when they've had that sort of work."
Though psychedelics, such as magic mushrooms, have a long history of recreational use, some, like Ketamine and Psilocybin, can have robust benefits for anxiety and depression for months when used in the right setting.
During Ketamine or MDMA or Psilocybin-assisted therapy-assisted therapy, patients work with a team of professionals who get to know them before a single dose is administered. The therapists are present during the entire trip as well as sessions in the following days to guide them through the experience.
"There is psychological potential here and that's why I call them 'the disrupter'—it's going to disrupt the Daily Dose model—as it well should," Holland said.
There are limitations: Most of these substances need a prescription or can present legal challenges to use. The substances are also "highly contextual," meaning the environment and state you're in when they are taken matters. Plus, a shortage of people trained in psychedelic use is also a pressing issue.
"What you come there to do is the results of what you came to do," Hayes said. "In my environment, I'm going to hold you as a Divine Being who's capable of healing."

In death, Penn said he believes most fear comes from regret and shame, which can be treated very effectively with MDMA or intranasal oxytocin. The substances dull the amygdala, the brain's fear center, and fosters a feeling of connection in the user. Likewise, Hayes said she believes one of the keys is relinquishing control.
"I think it was helpful in the psychedelic model is for us to have an experience of surrender," Hayes said. "I think that's part of the difficulty of death and dying for first-world people in America, because we're used to having to go on X, Y, and Z, and it can lead to the last month of life. It's a conversation about change in how we live and how we're connected to one another."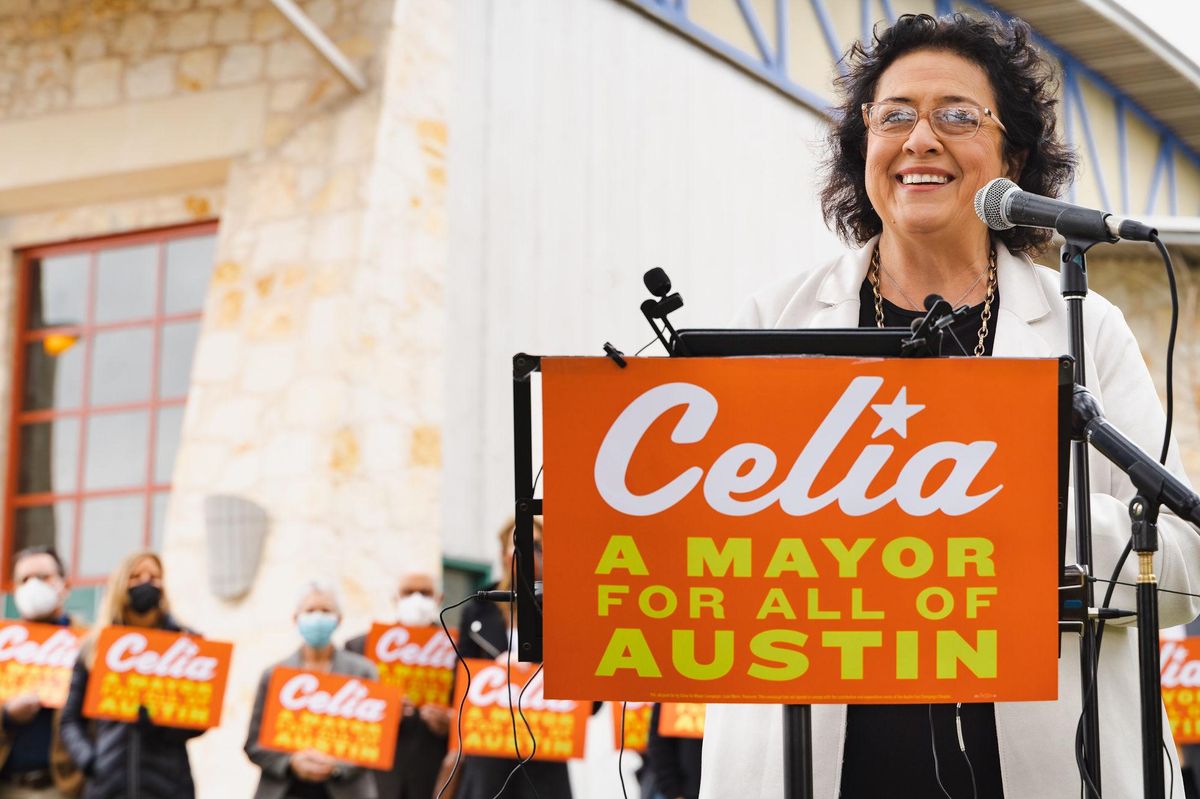 State Rep. Celia Israel is officially in the running for Austin's 2022 mayoral election, announcing at the East Austin Parque Zaragoza Recreation Center on Tuesday morning.
Israel announced she was "ready for a new challenge" in September when she said she would step down from overseeing District 50 for the first time since 2014 to pursue an exploratory committee toward running for Austin mayor.
Israel is only the second candidate in the race, next to conservative candidate Jennifer Virden, who announced her candidacy in November. Though no one else has officially thrown their hat in the ring, City Council member Kathie Tovo said she is "strongly considering" a run and former State senator and Austin mayor Kirk Watson is also thinking about a run.
Current Mayor Steve Adler said he will not seek reelection after serving two terms—the longest anyone can hold this position without petitioning for a third term—marking the first time Austin will be under a new administration since 2014.
Representing parts of North and Northeast Austin, Israel is a founding member of the Texas House LGBTQ Caucus, serves on the Committee on Insurance, and the Committee on Culture, Recreation and Tourism. Israel has also served on the Environmental Board, the Police Monitor Board, a Bond Advisory Committee, and the Robert Mueller Redevelopment Advisory.
A Democrat who participated in walkouts of Gov. Greg Abbott's special legislative sessions due to his controversial voter reform bill, Israel hinted at the state's recent legislative changes as part of her motive to run for Austin mayor.
Israel has said she will focus on homelessness, Austin's affordability crisis and elevating Austin's sense of community.
"From the pandemic to the legislative attacks on women, communities of color, and trans kids, I know I'm not the only one who has reflected on how we can best use our talents to meet the demands of these challenging times," Israel said in the statement. "And in an increasingly urbanized Texas, local government may seem messy and unglamorous, but it's where neighbors are actively coming together to solve problems."
The new mayor will serve a two-year term, not the usual four years, due to a change to the city's election schedule from the last election. The 2022 mayoral election will be held on Nov. 8.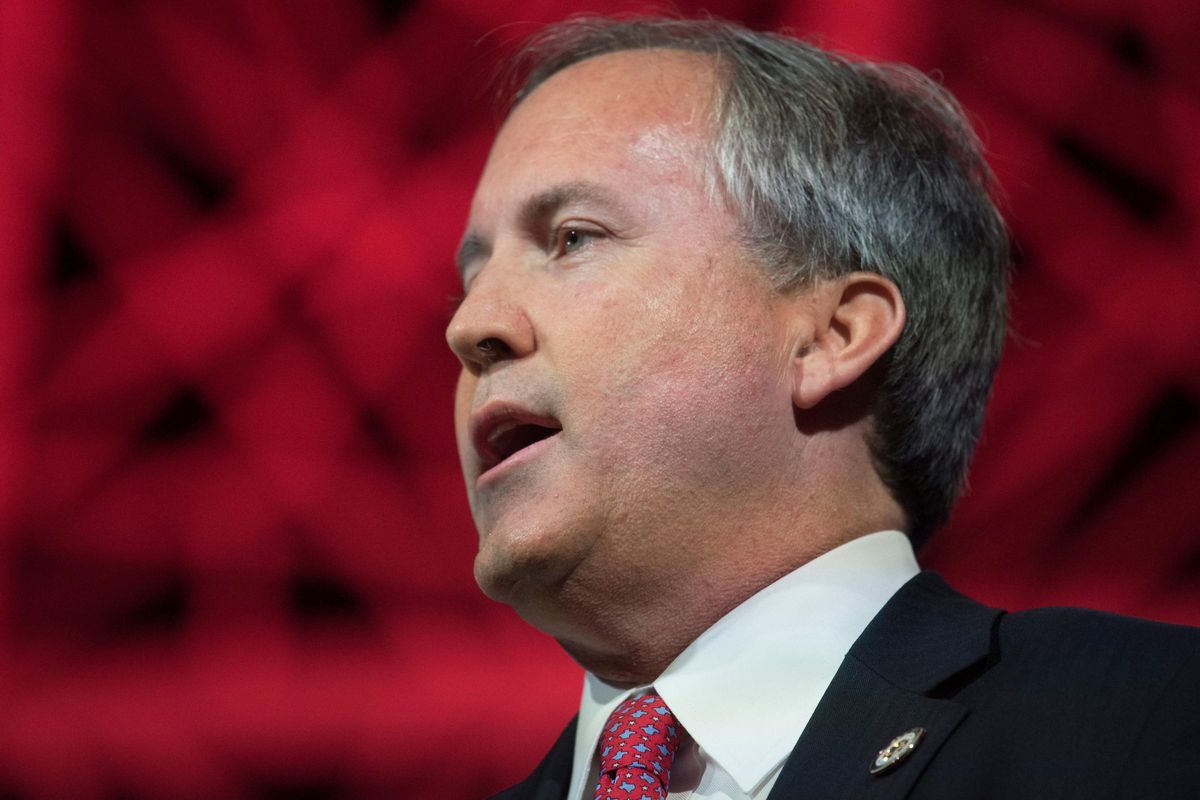 Texas Attorney General Ken Paxton is threatening legal action against the City of Austin and Travis County if leadership does not comply with Gov. Greg Abbott's decision to lift the statewide mask mandate, which went into effect today.
Not a full day after Mayor Steve Adler announced that the city would continue to enforce Austin Public Health's COVID-19 safety guidelines, Paxton tweeted at the mayor and Travis County Judge Andy Brown that they have until 6 p.m. today to rescind the restrictions, "otherwise, on behalf of the State of Texas," he will sue.
Paxton told officials to "come into full compliance with GA-34," which prohibits any Texas jurisdiction from requiring citizens "to wear or to mandate the wearing of a face covering," or enforce any "COVID-19 operating limits for any business or other establishment."

Paxton said he is "looking at every avenue available to stop" Adler and Brown, adding that the State of Texas has already taken Austin to court after the city tried to impose a four-day ban on dine-in food and drink services during New Year's Eve weekend.
"If you continue to flout the law in this manner, we'll take you to court again and you will lose again," Paxton said in a letter.
Mayor Adler responded to the letter at 4:33 p.m. Wednesday saying that himself and Judge Brown would do use "every tool available" to reduce the spread of the virus. "We will fight Governor Abbott and Attorney General Paxton's assault against doctors and data for as long as we possibly can," Adler wrote in a statement.
Austin-Travis County's mask mandate requires businesses to require customers to wear masks inside the establishment; knowingly violating the ordinance could result in a fine of up to $2,000. The decision was made in consultation with Interim Health Authority Dr. Mark Escott, who has been advising the city on safe COVID-19 practices.
"We need the efforts to continue. We need people to continue to mask and distance and do those things that have gotten us out of surge here in Travis County," Escott said in a press conference. "Our hope is that people, our community, our elected officials, will continue to echo the message that these protective measures, these nonpharmaceutical interventions work and they're important for us to continue with that transition."
When Abbott made the announcement that the mask mandate would end, he added that local governments would be able to reinforce restrictions if COVID-19 hospitalizations rise above 15% for a week straight. Hospital admissions for the virus have been below 7% for the past week.
Over the summer, Austin City Council authorized Escott to create rules that protect residents from the virus, meaning the city enforces rules made by Escott, not Adler or Brown. The City of Round Rock will also continue to enforce masks.
Even outside of Austin, Dallas, El Paso, Houston and San Antonio are still requiring masks to be worn in municipal buildings. Escott said no one can be arrested for not wearing a mask, though they can face criminal charges for refusal to comply with business rules.
Complaints can be made by calling 311.
The story was updated to include a later released statement from Mayor Steve Adler.