Get connected with our daily update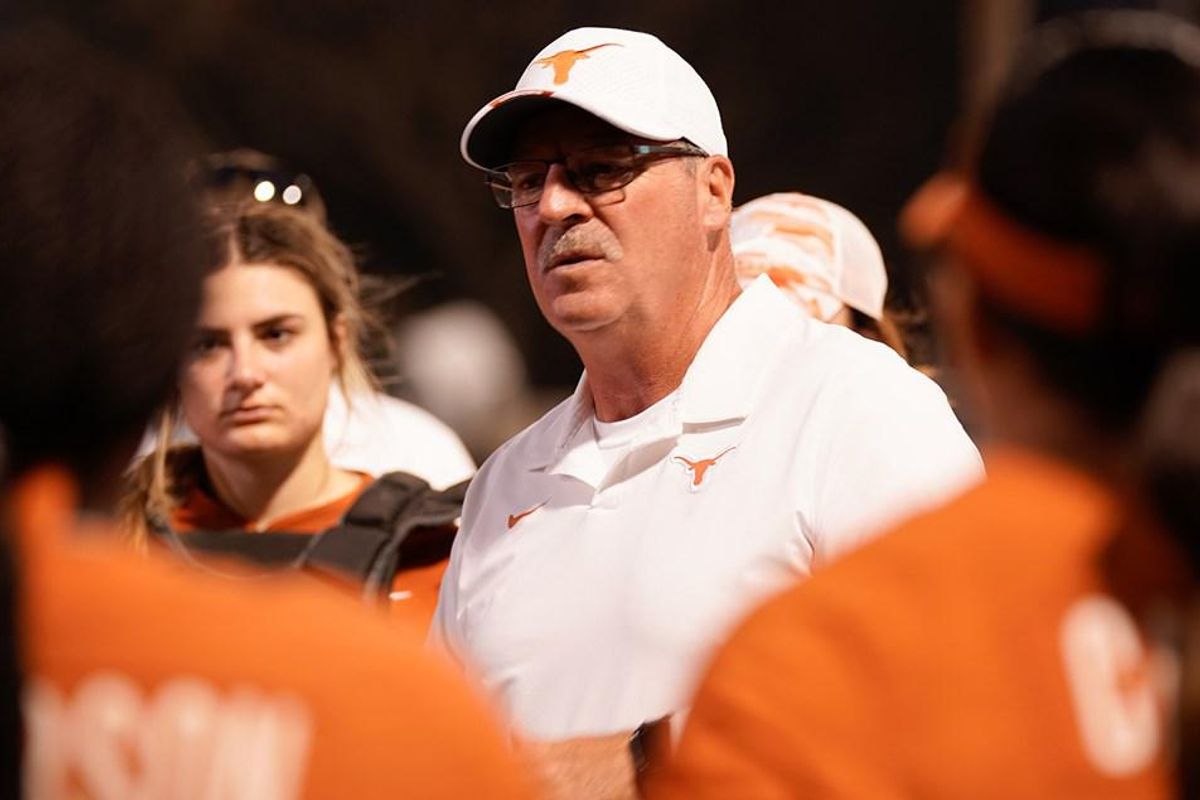 University of Texas head softball coach Mike White was ousted from a game and publicly reprimanded after flipping off an umpire, the person officiating the game, at the Big 12 Conference Friday.
White was kicked out of the team's 6-1 Oklahoma State loss after arguing a call in the first inning. He then went on to turn around and flip off umpire Naomi Urdahl after she reversed the call, which was originally in the Longhorns' favor.
White apologized to both the Big 12 Conference and the umpiring crew, including Urdahl, in statements both Friday and Saturday.
"(My actions) were unacceptable, regrettable and reflected poorly on the Big 12 Conference, The University of Texas, my softball team and me personally," White's statement said. "My actions were not in accordance with those of a Head Coach who has the responsibility to conduct himself in a professional manner at all times."
Big 12 Commissioner Bob Bowlsby said the action was "a clear violation of sportsmanship expectations" and that the conference accepted his public apology.
With the loss, the Longhorns (38-17-1) were kicked out of the Big 12 Tournament and will take on Weber St. (38-10) in the Seattle Regional portion of the NCAA Softball Tournament from May 20-22.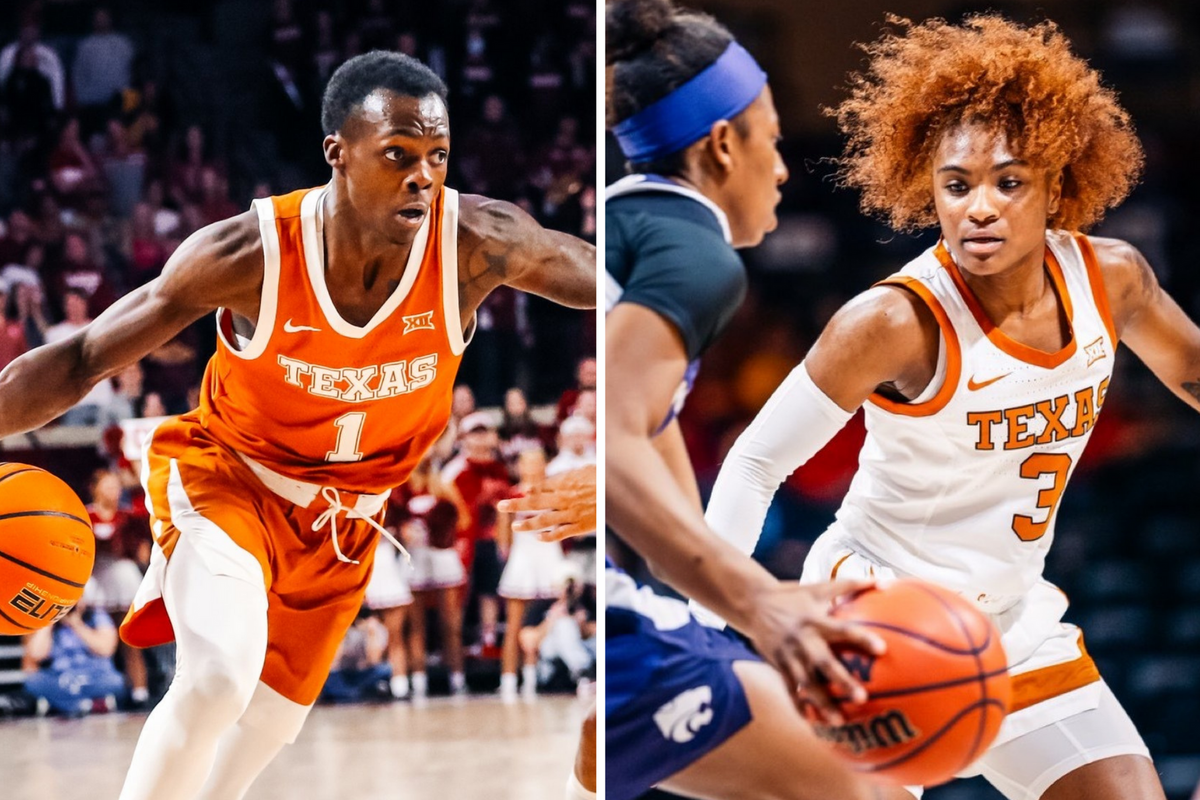 It's the most bracket-filled time of the year, and thousands across America are shifting from friends to enemies as they place their bets on the 2022 NCAA Championship basketball tournament starting Tuesday.
Despite getting edged out of its second straight Big 12 championship in a TCU upset, the No. 25 University of Texas men's basketball team is headed to the NCAA Championship for the second year in a row. They'll play as the sixth seed against 11th-seed Virginia Tech to kick off the first round of the tournament at 6:30 p.m. Friday.
Want some March Madness on your home turf? The No. 2 Longhorn women's program will have a last hurrah at the Frank Erwin Center in Austin as they take on No. 15 Fairfield for the first round of the women's championship at 7 p.m. Friday.
Here's a look at both teams and tournaments, some bracket bets and where to watch the biggest tournament in college basketball: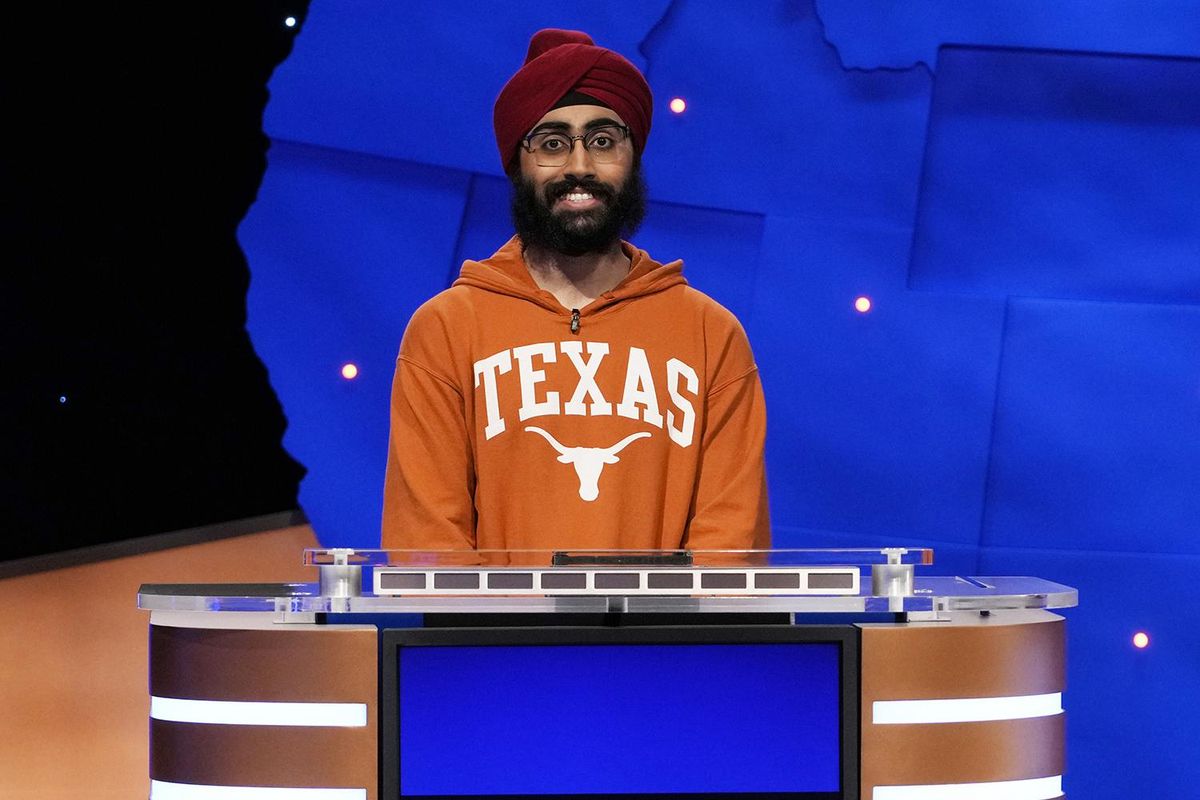 University of Texas senior Jaskaran Singh has found the ultimate remedy to student loans—the business major raked in a $250,000 grand prize after beating out 36 other university students to win the Jeopardy! National College Championship that aired Tuesday night.
Singh, who is a finance and business major in the Texas McCombs School of Business, won eight Daily Doubles and answered both Final Jeopardy! questions correctly to take the grand prize over two other college students.
The two-game championship saw Singh beat out Kennesaw State University's Raymond Goslow and Northeastern University's Liz Feltner with his supreme buzzer skills: although he had the lowest total accuracy at 83%, Singh buzzed in 66% of his attempts at the throne to answer almost 50 questions.
Singh "ran the 'food combos' category" and scored on high-stakes Daily Doubles questions to take home the ultimate prize, according to the official box score.
The nine-episode series cut down from 36 contestants from universities around the country before the two-game final on primetime Tuesday night. Singh won two games prior to the finals, pocketing a separate $24,000 in his semifinal win that aired Friday.
Jaskaran is no stranger to quizzes: he's headed to nationals with UT's Quiz Bowl team this April and was a national championship winner at his high school in Plano.
With his smarts broadcast across the country, Singh's had over 250 requests on LinkedIn, but he' already got a job lined up with the Boston Consulting Group in Dallas after graduation. In the meantime, he's looking to cram in just a little bit more knowledge with a final computer science class, Russian class and a few history courses in his final year of school.