Get connected with our daily update
(Alexander Volkov/Shutterstock)
As the psychedelic wave of the 1960s swept through the U.S., Austin and San Antonio were early adopters of the scene, welcoming the free-spirited users who created a new genre of music—psychedelic rock—with the help of LSD, the popular drug at the time.
The psychedelic drug scene, including those who took acid (LSD) and magic mushrooms (psilocybin mushrooms) for a trip, may have quietly dissipated after the 70s but—just as trends of yore come in and out of style—psychedelics have been resurging in Austin, with a new generation to back them up this time.
'The hippies are already here'
Growing up in the 90s, 29-year-old Austin Gould said he feels like millennials and Generation Z will be more likely to embrace more casual and multifaceted uses for psychedelics. Gould said he uses psilocybin mushrooms, a naturally-occurring psychoactive and hallucinogenic, and DMT, a recreational chemical psychedelic, about once a year on different occasions with close friends.
As a tech sales worker in Austin, Gould has numerous reasons why he uses psychedelics: his stressful job, a desire to explore his own consciousness and a way to quit drinking.
"I think culturally us '90s Babies are in the office now and we're a little unbridled, we're less modest. We were exposed to more worldly and internet-based social experiences and that more comfortable with being our true selves," Gould said.
Gould, who has been using psychedelics for more than 10 years, doesn't want people to view him as a junkie or a high-chaser but rather as a productive person taking part in a cultural shift. The way Gould sees it, psychedelics allow people to feel their emotions in a raw state.

"It's not a party thing for me—it's better than Disneyland... if you're at a point in your life where you're pretty comfortable, and you can just be silly in a way," Gould said. "There's this spark of insanity and an almost naive childlike wonder involved with experiencing the world through psychedelics."
Gould said he sees a similar trend starting here the more Austin grows into "Little Silicon Valley," and follows in the footsteps of the microdosing-loving region. Microdosing, the consumption of very low amounts of psychedelic substances, is sometimes practiced by tech workers and creatives during an average workday.
"You've already got that underlying 'Keep Austin Weird' thing,'" Gould said. "The hippies are already here, the culture is here."
Research points to key benefits
Several studies over the years have linked the use of psychedelic drugs like LSD and psilocybin mushrooms to mental health benefits, lessening the symptoms of anxiety, depression and PTSD.
Executive Director for Root Behavioral Health Andrea Turnipseed is readily prepared to delve into integration therapy as more psychedelics are authorized for medical use but for now she practices Ketamine-Assisted Psychotherapy, a guided session using a tenth of the anesthetic dose of Ketamine to produce a psychoactive result.

According to Turnipseed, KAP has shown 66% effectiveness with treatment-resistant depression, compared to about 30% with a prescription antidepressant. Turnipseed's clinic, located in Austin, was the first to start offering KAP in Texas, starting in 2018. She said she has seen people with treatment-resistant depression make real breakthroughs—like conquering alcoholism or long-term depression—through the treatment.
"A lot of research is out there to try to bring these things to the market so that we can do it in an ethical way," Turnipseed said. "Psychiatry hasn't had new medications or new drugs that are distinctly different like this in a long time and it's an innovative treatment that can really supercharge mental health treatment, which is awesome if it gets more people interested, but also gets more people safe and healthy."
Willie Nelson is celebrating his 88th birthday in signature style. The Austin country music star announced he'll spend his birthday with marijuana-loving fans everywhere with a three-day virtual cannabis convention.
Alongside his brand Luck Presents, Nelson will work to destigmatize marijuana use with his fest, called Luck Presents: Planting the Seed, on April 26-29.
Singer Nathaniel Rateliff will host the convention, which will feature "musical collaborations, comedy sketches, cooking demonstrations, health-focused activities and more." The fest will also hold speakers and panel discussions about misconceptions of the plant, the history of marijuana and its pervasiveness in today's culture.
The convention will also raise funds for Headcount's Cannabis Voter Project, an organization that works to get cannabis-friendly voters registered. Those interested in joining the summit will need to make a $10 minimum donation to get the golden ticket into the fest.
"The Cannabis Voter Project believes it's important for the cannabis community to be an active and informed voting bloc," the organization's website reads.
In a statement, Nelson said he hopes to educate people on marijuana misconceptions with his latest foray into cannabis culture.
"I think people need to be educated to the fact that marijuana is not a drug," Nelson said. "Marijuana is an herb and a flower. God put it here. If He put it here and He wants it to grow, what gives the government the right to say that God is wrong?"
Nelson has dipped his toes into the weed landscape before—an outspoken weed enthusiast, Nelson started his own brand of recreational marijuana in 2015, followed by CBD brand Willie's Remedy, which focuses more on health and wellness.
Most recently, Nelson opened up about the pandemic, smoking weed and living a more sustainable life for his SXSW debut in March.
Willie Nelson—you know him, you love him and he loves Austin. The red-headed stranger has spanned a 60-year career, putting Austin on the map, winning every award in the business, but has never been featured as a speaker for SXSW until today.
Representing a historic moment in Austin history, the local legend sat down with Texas Monthly's Andy Langer to talk about vulnerability in the pandemic, smoking weed, becoming a progressive figure in a red state and the key to living a sustainable life.
Nelson was originally scheduled to make a keynote speech at SXSW in 1992 but a delayed bus coming home from a concert kept him from delivering. Coming to speak nearly 30 years later, Langer asked Nelson to open with a joke that the musician had told him while smoking weed with Snoop Dogg 15 years ago.
"The thing I remember most about getting high with you 15 years ago was a joke you told me that took my breath away," Langer said. "It's the one about the nuns that are out for a bicycle ride around the Vatican. The punch line?"
"One of the nuns said 'I've never come this way before.' The other one said, 'me neither. It must be the cobblestones.'" Nelson replied, without missing a beat.
At 87 years old, Nelson is at high risk for catching COVID-19 and watching out for the virus is something him and his family needed to be careful about. However, Nelson said he still feels lucky—knowing that others have struggled more and are missing the people around them makes him feel worse—and he misses getting to hug his fans every night after the show.

"It's been really tough on me but I can't imagine that it's been tough, not only on me, the performer but also everybody else who happens to be in the audience," Nelson said. "They come a long way, drive a long way, raise some money to hear somebody get up there and sing, whether it's me or whoever, so they can clap their hands and enjoy the music. I think they're missing it also. We're not like a lot of people out there who are really struggling. So I feel very, very fortunate."
Now, living on his ranch with his horses, Nelson said he has had plenty of things to keep him occupied.
Mid-pandemic, Nelson is focusing on spiritual growth, creating his new album, "Energy Follows Thought," and expanding his famous cannabis company, Willie's Reserve. Willie's Reserve is built on four pillars: personal freedom, medical advocacy, social justice and sustainability.
Nelson said decriminalization has come a long way since he was first "busted" for marijuana, but he wants it legalized for reasons more than just getting high.
"It can help you in a lot of ways and the more they think about it and the more they realize that's true, then the more people in more states will legalize it," Nelson said. "More states are on the way."
For all farmers, Nelson feels like they have been on the bottom rung of the economy for too long and urged people to get connected to their community, shop local and support local.
"Without the farmers, we don't eat so they're very important and they haven't been treated as important," Nelson said. "We got to take care of the small family farmer, period. We've got to quit buying our groceries and our breakfasts from 1,500 miles away, when there's a farmer out there that can grow it for you every day."
With dozens of years of a rich international career under his belt, Nelson said he has learned how to keep himself young, lift the people around him up, keep politics away from his performances and be independent with his religious beliefs.
"Here's what I believe: God is love. Period. Love is God, period. You can't have one without the other. And if you live knowing that God is love… that's all you need to know."
(Pexels)
When the Texas Legislature convenes next month for its 87th session, state lawmakers will be tasked with addressing the pandemic, recent protests over police violence and redistricting. Another agenda item? Marijuana legalization, which some Democrats have already proposed in early bill filings.
Since the legislature last met in 2019, there have been a number of changes—including a push for police reform, as well an economic recession caused by the pandemic—that reform advocates hope could move the needle on reforms, such as expanding the state's allowances for medical use and legalizing adult recreational use.
But challenges—including evergreen concerns about youth drug use and staunch opposition from the state's Republican leadership—remain.
Heather Fazio, who directs the Texans for Responsible Marijuana Policy coalition, is optimistic.
"This upcoming legislative session is our opportunity … to get this done," she told Austonia.
Green lights
During the last legislative session, Texas lawmakers voted to legalize hemp in an effort to help Texas farmers. This was a significant milestone for reformers.
It also led to some unintended consequences.
Hemp is grown from a strain of the cannabis plant and contains less than 1% of the psychoactive element THC. Marijuana contains a greater concentration of THC, between 3% and 15%. The two substances look and smell similar.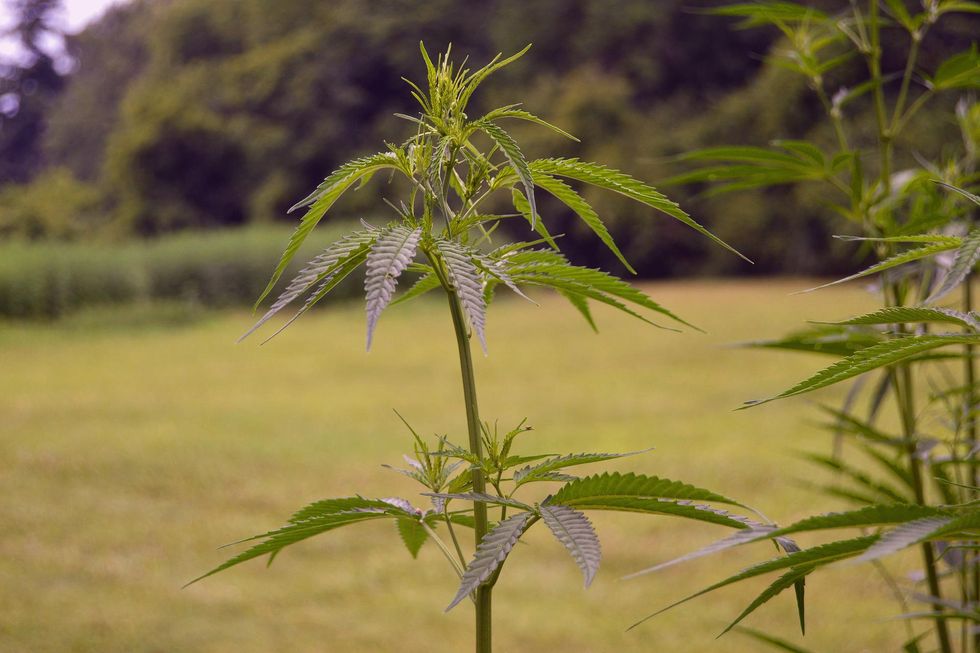 (Pixabay)
Before the law took effect, law enforcement agencies and prosecutors relied on tests of suspected marijuana to prove the presence of THC. Since hemp was legalized, however, they have struggled to procure the equipment and funding necessary to distinguish between legal hemp from illegal marijuana.
In Austin, this led to the City Council approving a resolution in January to stop arresting or ticketing people for most low-level marijuana possession offenses, citing, among other things, the disproportionate impact of enforcement on communities of color and the lack of state funding to acquire the necessary testing equipment.
Austin Police Department Chief Brian Manley issued a memo over the summer announcing that his department would comply with the resolution, effectively decriminalizing misdemeanor marijuana possession in the state capital.
Around the same time, thousands of Austinites protested police violence and racism following the death of George Floyd at the hands of Minneapolis police officers. This catalyzed a larger movement to defund police, among other reforms.

Fazio sees this as an opening for marijuana legalization in Texas.
"There continues to be growing common ground when it comes to criminal justice reform and a more sensible approach to policing," she said.
Jose Garza, who was elected Travis County District Attorney in November, has pledged to "advance important legislation like marijuana decriminalization" once in office, as part of his platform.

Statewide reform is preferable to the current "patchwork of policies," Fazio said, which can lead to inequities and confusion as residents move from one jurisdiction to another.
"This is not a good way to govern," she said.
In the green
The pandemic has also added financial pressure.
Texas Comptroller Glenn Hegar estimates that the state will face a $4.6 billion shortfall this fiscal year due to pandemic restrictions and recent volatility in oil prices.
Legalizing marijuana, however, could help make up for that lost revenue.
An October report published by the national cannabis law firm Vincente Sederberg found that if Texas were to legalize marijuana for adult recreational use—and tax sales at the same rate as Colorado—it could generate as much as $1.1 billion every two years.
In Fazio's view, there is "no question" that the economic recession precipitated by the pandemic has forced lawmakers to consider policies such as marijuana legalization that they may have previously opposed.
"Even the most conservative lawmakers are having to look at legalization in a serious way," she said.
Lt. Gov. Dan Patrick opposes marijuana reform and has blocked bills toward legalization in the past.
Criminal Justice Chair @Whitmire_John is right that #HB 63 is dead in the @Texas Senate. I join with those House R… https://t.co/wJNHPzXybA

— Dan Patrick (@Dan Patrick)1556635876.0
But other Republicans feel differently.
Gov. Greg Abbott has floated reducing the penalty for low-level possession from a Class B to a Class C misdemeanor, and the Houston-based nonprofit Republicans Against Marijuana Prohibition, which supports legalizing marijuana for medical and adult recreational use, appeals to Republican values in its advocacy work.
"While gaining negligible progress, the 40-year ban on marijuana has birthed a big-government bureaucratic nightmare, which Conservatives should actively oppose," the organization states on its website.
Rolling forward
Although there is increasing support for marijuana reform—a University of Texas/Texas Tribune poll conducted in March 2019 found that 54% of Texans support legalization—it remains illegal in Texas except in very limited circumstances.
Fazio cited pushback from some law enforcement agencies and concerns about youth use as two major barriers to reform.

But she believes legalization could help free up law enforcement resources and deter young people from accessing marijuana by stamping out the black market.
"All around, legalizing marijuana for adult use is a win-win," she said.