Get connected with our daily update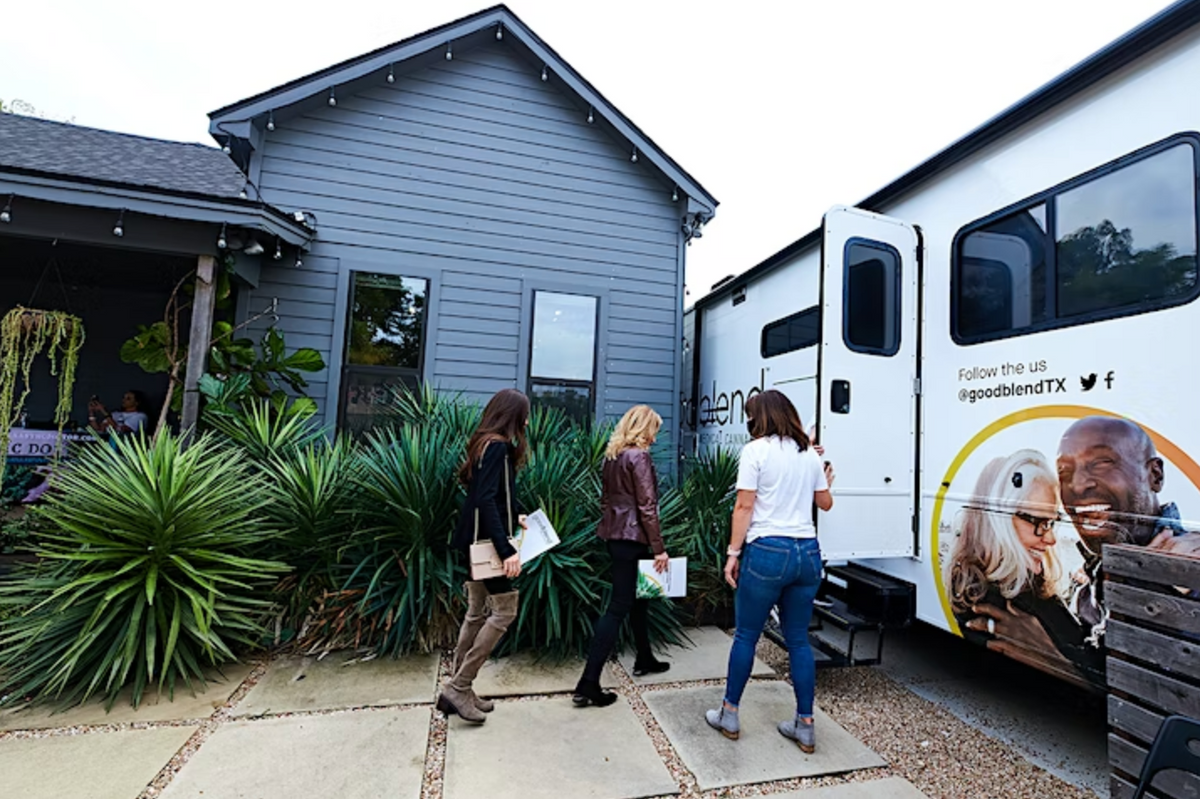 A dispensary on wheels is trekking around Texas to educate residents about the state's medical marijuana program.
Austin-based goodblend has kicked off its Ride For Your Rights tour that will be traveling on a "CannaBus." The 36-foot bus has been retrofitted with a private consultation room and medical cannabis product displays.
As a subsidiary of parent company Parallel and one of just three licensed medical cannabis operators in Texas, goodblend is promoting the tour as a way to destigmatize cannabis, energize advocates and connect with legislators.
"The medical cannabis program will never change unless Texans stand up and make it change," Parallel CEO Reece Fulgham said in a press release. "The 'Ride For Your Rights' CannaBus Tour was designed to educate and galvanize support for expanding access to Texans in need. We hope the support rallied will convince Texas policymakers that there's strong public demand for real, lasting change."
While the CannaBus appears at the University of Texas at Austin tailgates, the tour aims to grow support for expanding Texas' medical marijuana program ahead of the Nov. 8 elections. It will include stops in San Angelo, Abilene, Dallas, Houston and elsewhere and end Oct. 20 in Killeen.
This tour comes after the passage of House Bill 1535 in 2021, which added post-traumatic stress disorder and all forms of cancer to the list of conditions that qualify people for the Texas Compassionate Use Program. Fewer than 30,000 patients are currently registered in it, and goodblend says many are unaware of the benefits it can have to address pain, inflammation, muscle spasms, stress and anxiety and sleeplessness.
"We want to listen, educate, and hopefully change minds about the power of this plant," goodblend said in an Instagram post.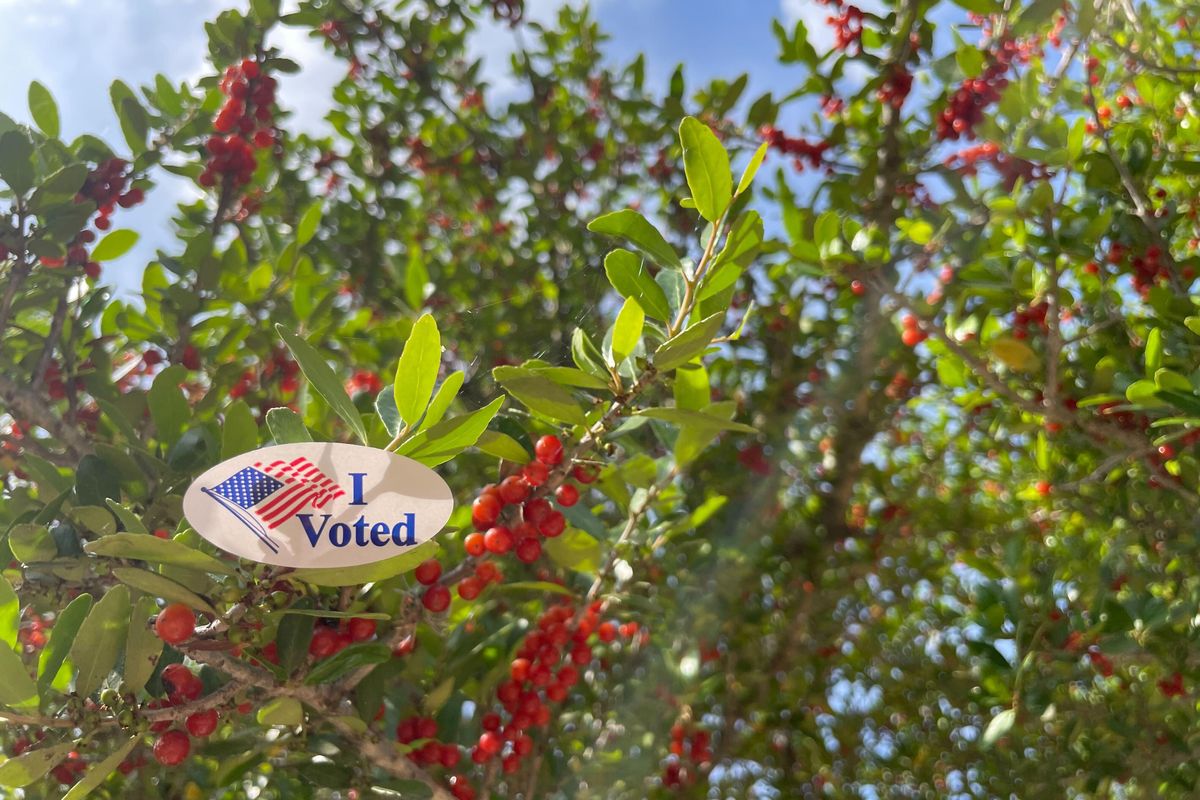 In this weekend election, local voters chose by overwhelming margins to decriminalize possession of small amounts of marijuana, end "no-knock" warrants, raise the homestead exemption on school district property taxes and stay connected to Capital Metro.
Austin
Proposition A
For: 85%
Against: 15%
Total votes: 81,959
Austin voters overwhelmingly voted to pass Prop A, which will decriminalize possession of less than 4 oz. of marijuana in as well as eliminate "no-knock" warrants. While that amount of weed was already decriminalized in Austin, the decision will cement it into city code.
Police will still be able to seize marijuana but will not be able to charge most Austinites for an offense.

Leander
Proposition A
For: 59%
Against: 41%
Total votes: 4,778
Leander voters are holding strong with Capital Metro, with 59% voting for Proposition A. CapMetro runs a commuter bus route from Leander to downtown Austin, on-demand Pickup services and a commuter rail link to Austin. Supporters hoped for increased connection to Austin through the light-rail system that will be developed as part of Project Connect.
Had the partnership been voted down, the city would have owed an estimated $42.3 million as a penalty before a 1% sales tax was redirected to Leander's general revenue fund to be used for economic development, public transportation and infrastructure to support growth.
Proposition B
For: 58%
Against: 42%
Total votes: 4,643
On Prop B, voters have decided to divert the 1% sales tax to the city's general fund.
Texas
Proposition 1
For: 87%
Against: 13%
Total votes: 929,196
Voters chose to reduce schools' property tax bills imposed on disabled residents or those over the age of 65 by a landslide.
Proposition 2
For: 85%
Against: 15%
Total votes: 939,531
Voters chose by a huge margin to raise the homestead exemption Texans can take on their school district property taxes from $25,000 to $40,000.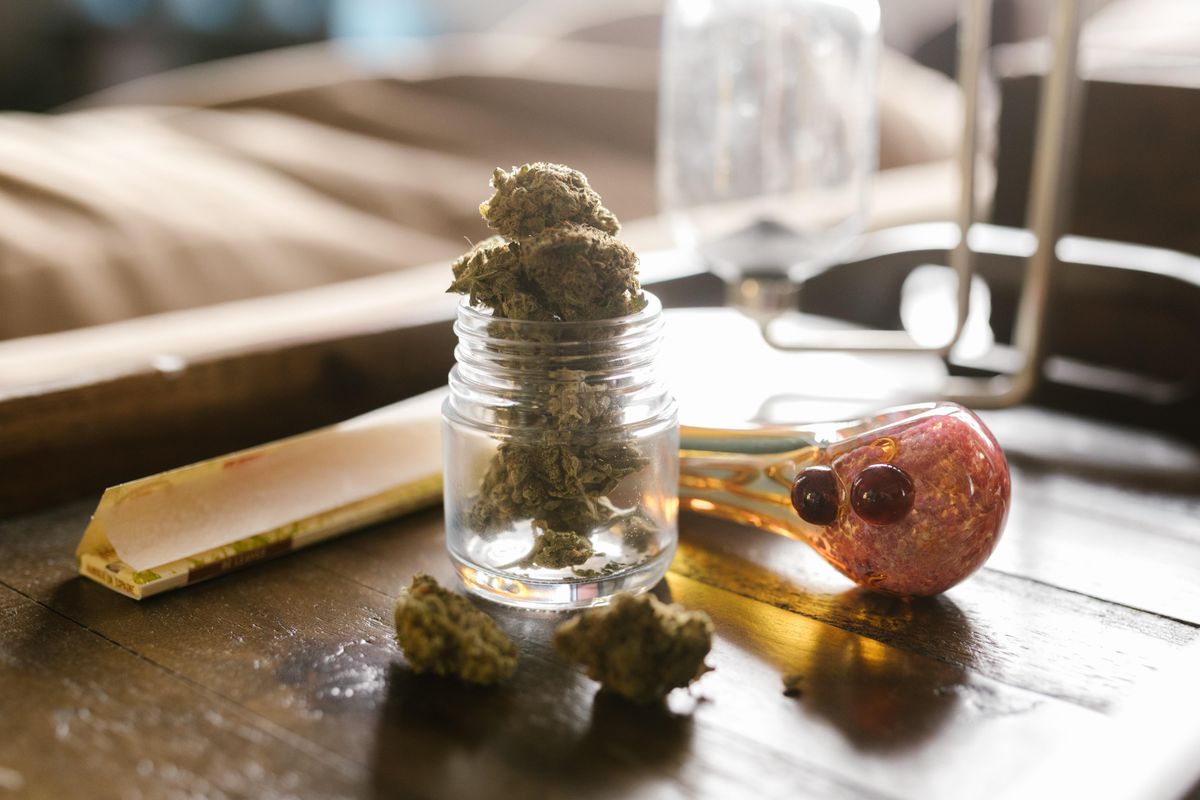 Happy 4/20 Austin, can you smell the devil's lettuce in the air?
This city is home to some famous stoners—Willie Nelson loves marijuana so much he has his own blend—and possession of small amounts has been essentially decriminalized by the Austin Police Department since 2020.
Americans overwhelmingly support legalization in some form—91% according to the Pew Research Center—and marijuana is partially legal in 37 states. Texas' relationship with cannabis is rocky, but currently allows products with CBD and low THC, the psychoactive compound in cannabis.

Officially decriminalizing marijuana in Austin will be
on the ballot in May
.
So what can you legally buy in Austin?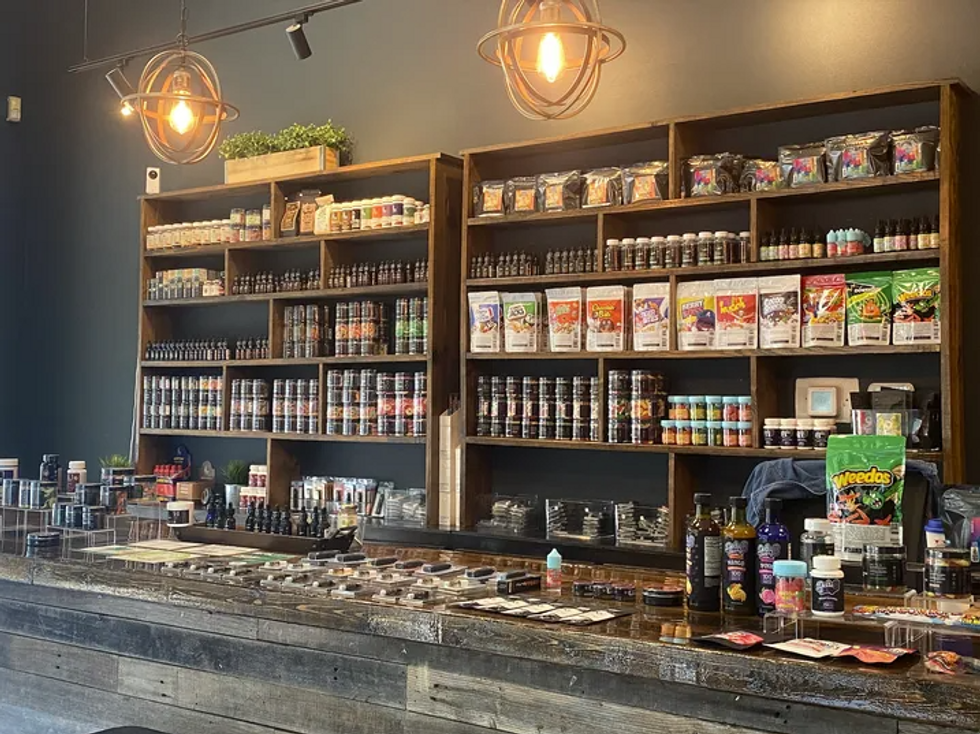 Green Herbal Care sells CBD and Delta 8. (Laura Figi)
CBD: If you haven't heard of it by now, CBD, or cannabidiol, is non-psychoactive and makes up about 40% of the plant's extracts. CBD is known for producing a calming feeling in the user.
Delta 8: With lower psychotropic potency than the classic THC, Delta 8 occurs naturally in very small amounts and can be extracted through a chemical process from CBD. Delta 8 typically results in a more subtle "high" than THC but retains all the antiemetic, anxiolytic, appetite-stimulating, analgesic, anti-inflammatory properties.
Delta 9: Synonymous with THC, Delta 9 is currently legal under House Bill 1325 in concentrations of 0.3% or less on a dry weight basis. The same thing goes for Delta 10, the stronger alternative to THC.
Almost all of which can be found in pre-rolls, flower (pieces of the plant itself), gummies, vapes, candy, capsules and tinctures.
Where can you get it locally?
In terms of shops, head to your nearest local Planet K, Oat Willie's, Cosmic Cowboy, Happy Clouds, Green Herbal Care or any of the growing number of smoke shops in town.
As for local brands, Hometown Hero CBD and Delta 8 produces its products in Austin, where it has been fighting for the right to do so. 25-year hemp producer and CBD retailer Sweet Sensi also produced its products from "seed to sale" in Austin.
Happy 4/20, y'all!