Get connected with our daily update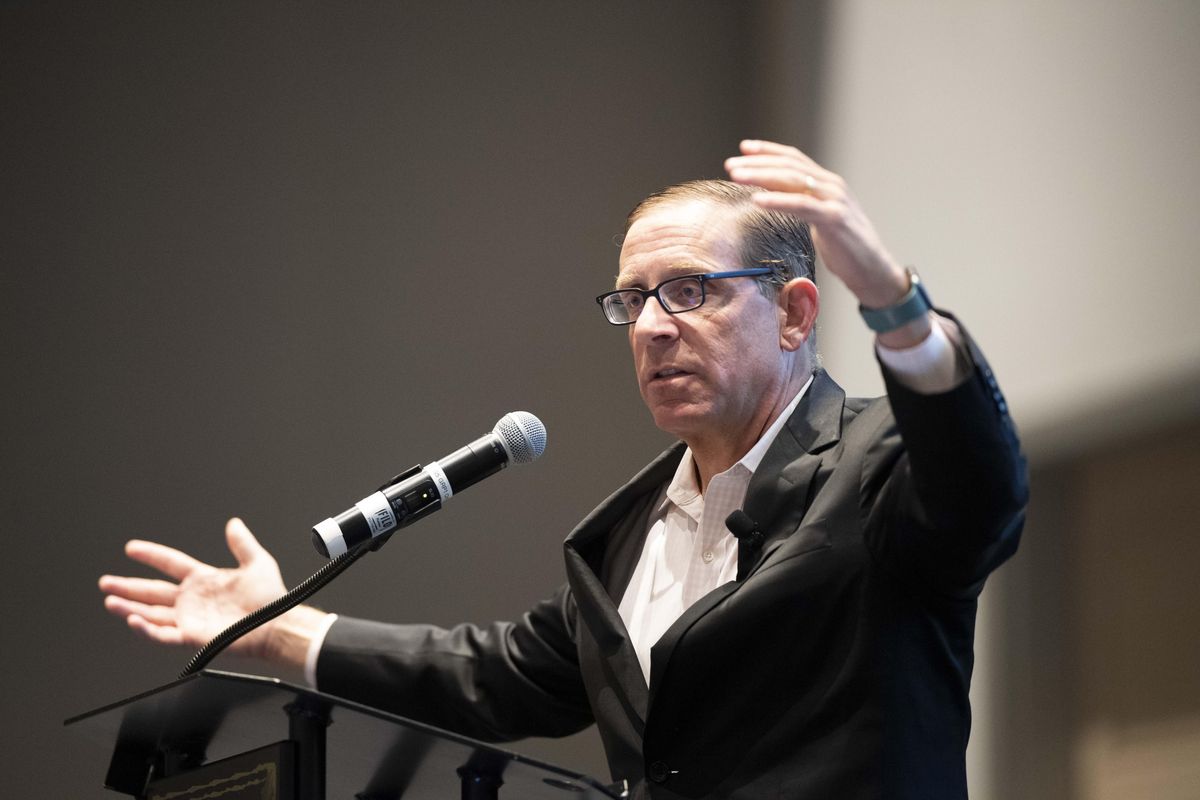 The Texas Tribune will be on the search for a new CEO as leader behind the nonprofit news organization, Evan Smith, says he is completing his last year in the position.
Smith, 55, said, "it's time," in an online announcement on Wednesday morning. He said he will step down no later than Dec. 31 and will act as a senior adviser to his replacement through the end of 2023, per the organization's board's request.
"I'll always think back on these 13 years as the absolute high point in my career," he wrote.
A New York native, Smith has been working in Texas journalism for 30 years. He started at Texas Monthly in 1991, becoming the magazine's top editor. He left to start The Texas Tribune, a nonprofit digital news source focused on Texas politics, policy and social issues, in 2009 with venture capitalist John Thornton and journalist Ross Ramsey.
In his announcement, he states he has "founder's disease," where he's stuck in the way they've always done things and isn't keeping up with the march of change. "I may have built this thing, but I can't and shouldn't be an obstacle to the rebuilding of this thing. Nor should I be an obstacle to the new generation, a generation more representative of the Texas of today, getting a chance to lead," Smith said.
Smith said he doesn't know what's next for him as of yet but there will indeed be a next for him.
The Texas Tribune has gone through multiple changes in recent years as two higherups, Emily Ramshaw and Amanda Zamora, left to start women-focused politics site The 19th* in 2019 and two other leaders Stacy-Marie Ishmael and Millie Tran left due to feelings of burnout last year.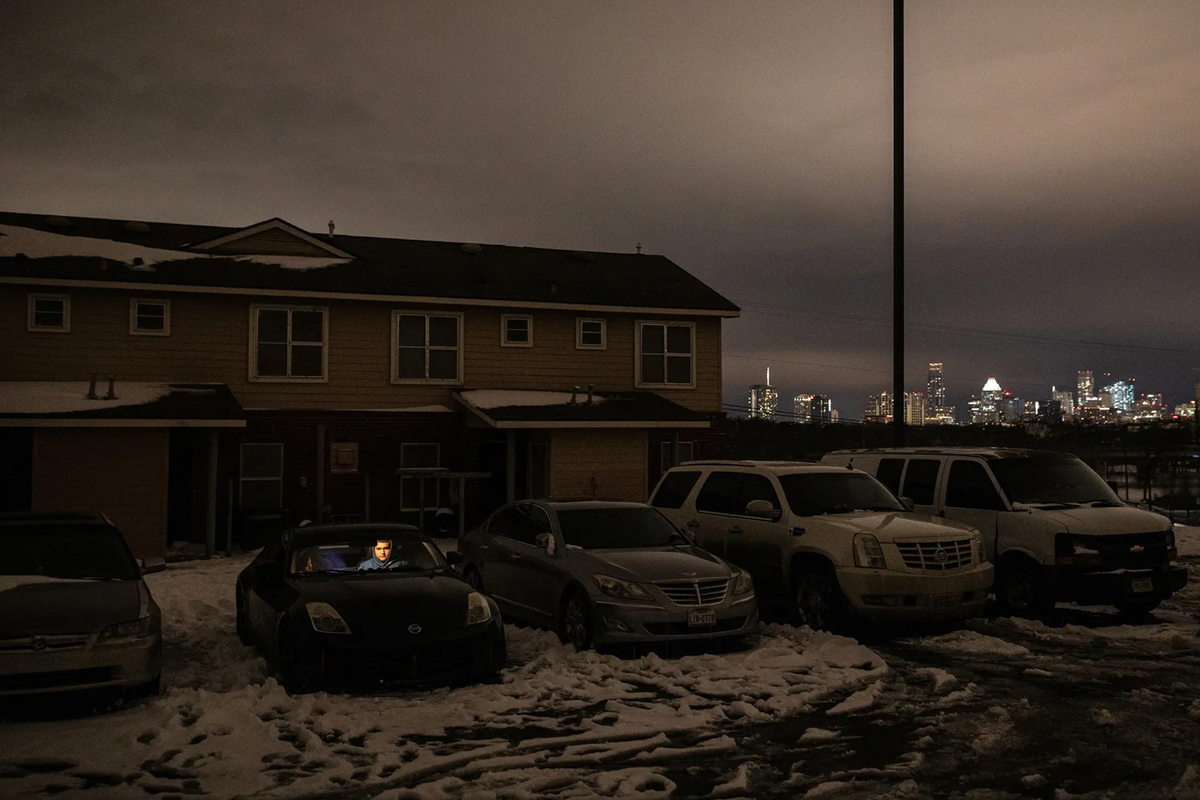 Austin was honored with a surprise feature in Time's Top 100 Photos of 2021, but like many of the photos in the collection, it wasn't for capturing a feel-good moment.
The photo, featured at No. 30 on the list, depicts a telling scene during February's winter storm, when a man took to his car to warm up and charge his phone. His face, lit up by the phone screen in the dark vehicle, is the only source of light at the apartment complex, which had been out of power since early the day before, according to the caption. In the backdrop of the snowy scene sits a fully lit city skyline, an issue faced by Austin Energy during the deep freeze.
"Huge winter storms plunged large parts of the central and southern United States into an energy crisis as frigid blasts of Arctic weather crippled electric grids and left millions of Americans without power amid dangerously cold temperatures," the Time caption reads.
The picture was taken by Austin-based visual journalist Tamir Kalifa for the New York Times. Kalifa, whose works have been featured in the NYT, The Washington Post, the Wall Street Journal, USA Today and elsewhere, has taken photos for key Texas events including Hurricane Harvey, pandemic life and the Beto O'Rourke vs. Ted Cruz campaigns as well as multiple projects in Israel.
Time's 2021 rendition of the list depicts harrowing and historic moments—from family members losing their loved ones to COVID while divided by glass to the Jan. 6 Capitol riots. "Seeing is still believing," the piece's intro reads, emphasizing the importance of images.
"Remember when people thought it was the year? That 2020 was uniquely cursed, the worst year ever, that all would be resolved by January. Instead, 2021 has proved to be a fraught annum of unfinished transitions, half-kept promises, all torque and in-betweens," TIME's Karl Vick writes. "If the reality we all still share is the one captured in pixels, that consensus is precious, and worth guarding while we figure out how to talk to one another again... because what would we believe if we couldn't believe our own eyes? What we want to believe, of course. And look where that's got us."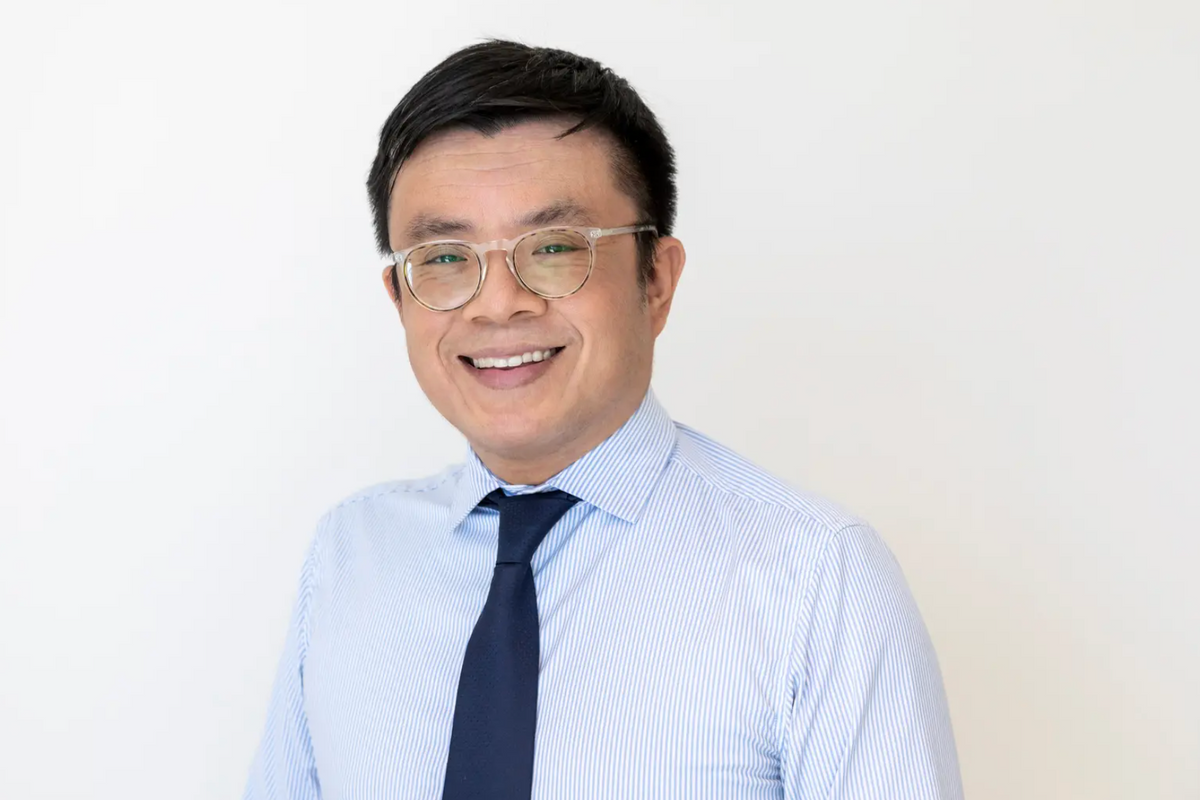 The Texas Tribune announced a new shift in leadership on Thursday, bringing Sewell Chan, a venerated journalist and editor from the Los Angeles Times, The New York Times and The Washington Post on board as editor-in-chief.
Chan's newly-appointed role marks the fifth editor-in-chief the digital paper has seen in its 12 years of business.
The Tribune applauded his accomplishments in the announcement, calling his career "stellar." Chan started his career at The Washington Post as a metro reporter, and followed with 14 years wearing numerous hats at The New York Times before, finally spending the last three years as deputy managing editor of the Los Angeles Times.

"He's terrific at every aspect of the job, from writing and editing and to inspiring and marshaling the troops. By reputation, he outworks everyone in our business. We're so excited to have a steady hand on the wheel and a fresh set of eyes on everything we do and how we do it," the announcement reads.
After a year and a half of bad news and fatigue during the pandemic, The Tribune said it is aiming for the road to recovery with the help of Chan's "gentle, empathetic, collaborative style." Meanwhile, the Harvard University and University of Oxford alumni has already earned the respect of fellow members of local media—Austin American-Statesman editor Manny García said Chan is "a healer."
The Tribune has been searching for a new editor since former editor Stacy-Marie Ishmael stepped down on March 30 this year, citing burnout during the pandemic. Prior to Ishmael, the paper was led by Emily Ramshaw, who went on to launch a women's and policy publication, The 19th*.
According to the Los Angeles Times, Chan will leave their newsroom on Sept. 3 and join the Tribune team by Oct. 18. He'll be in Austin sooner, though, at the Texas Tribune Festival in September.
"We're so fortunate to attract someone of his caliber and character," the announcement said.
From Your Site Articles
Related Articles Around the Web