Get connected with our daily update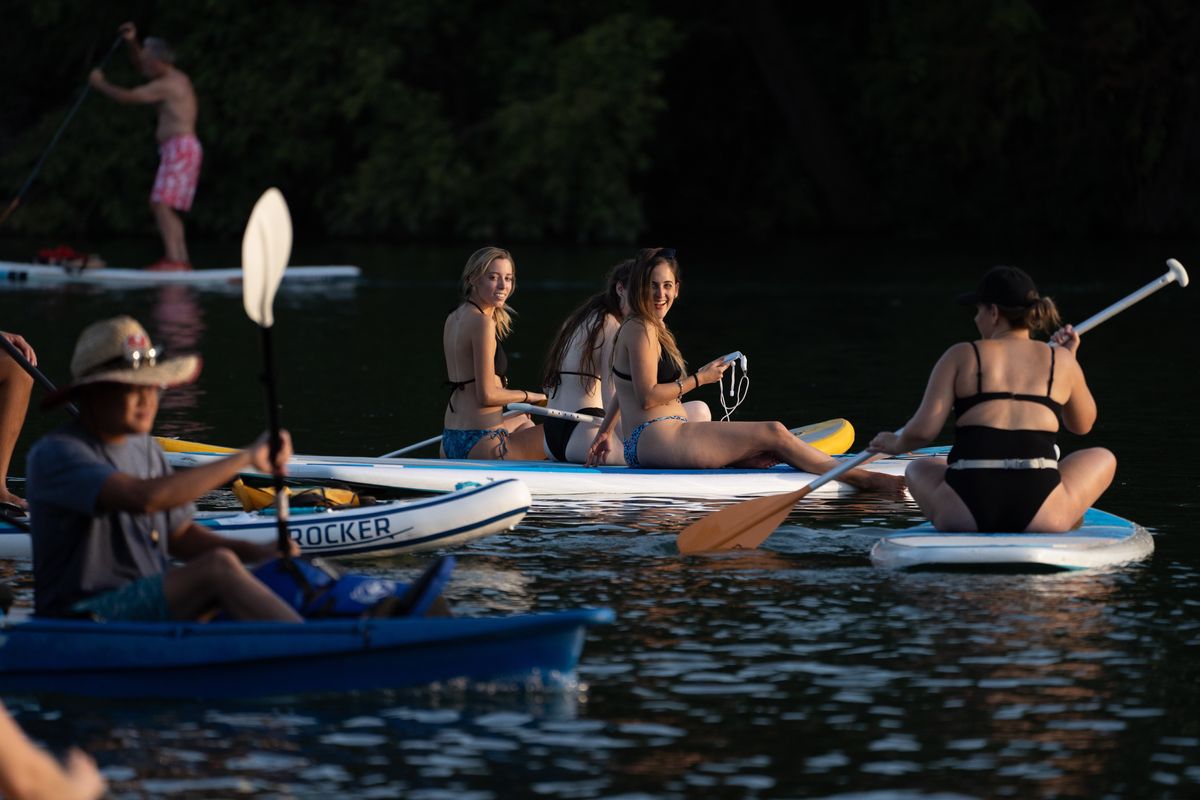 Most millennials love Austin but for the few looking for a change of scenery, they're not traveling too far.
A report put together by Harvard University and the U.S. Census Bureau shows 69% of born and raised Austinites at the age of 26 have chosen to stay put in the capital city. As for the other 31%, 18% are moving to these other Texas cities for job opportunities:
Houston (3.9%)
San Antonio (3.1%)
Dallas (2.8%)
Areas out of state the other 13% have moved to include, Los Angeles, New York and Denver. On average, former Austinite moved to an area about 173 miles away for their job—9 miles below the national average.
Similarly, looking at where millennials settling in Austin at age 26 are coming from, the report shows top places are Houston, Dallas and San Antonio.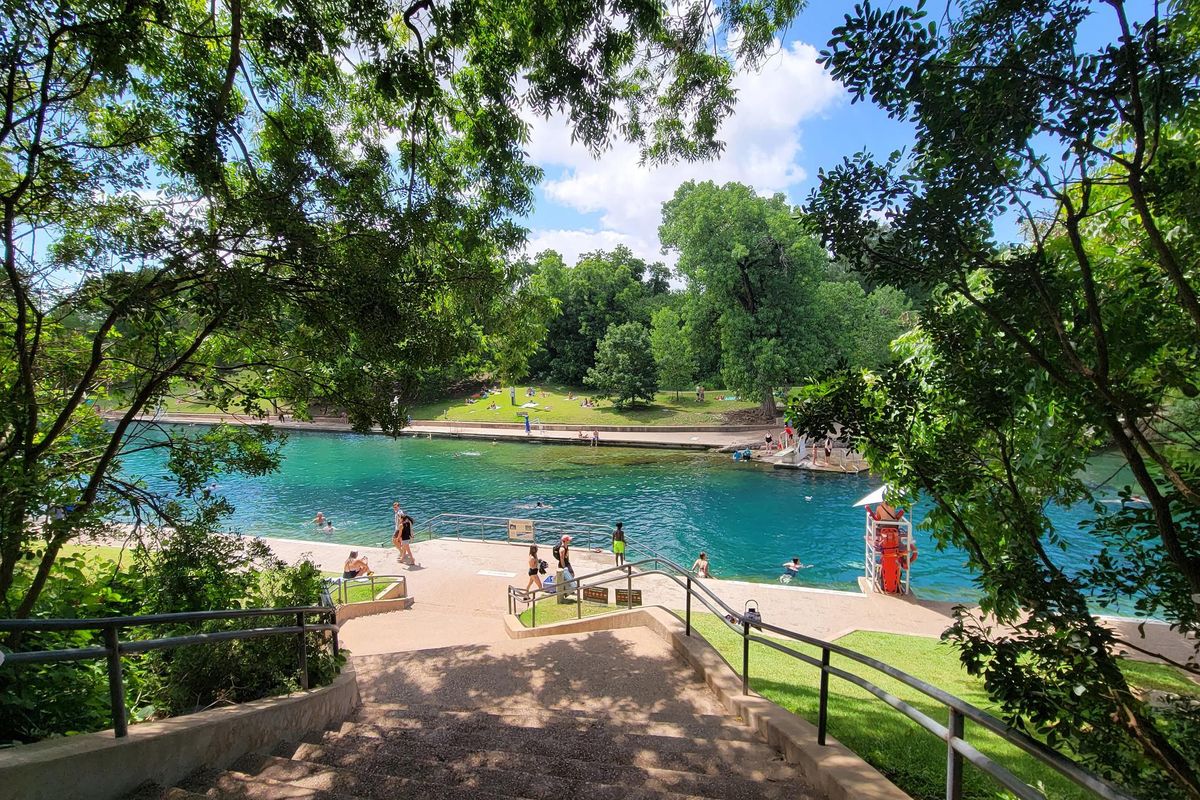 It's been 100-degree weather for nine days straight in Austin, and Jim Bays feels right at home.
Bays, a 66-year-old contractor and homebuilder, hails from a small town just south of Seattle, where rain and chilly weather often prevails over sunny skies. On Wednesday, he celebrated his one-year anniversary in Austin, and with his penchant for "Mediterranean" warmth and booming business, he's not planning to leave anytime soon.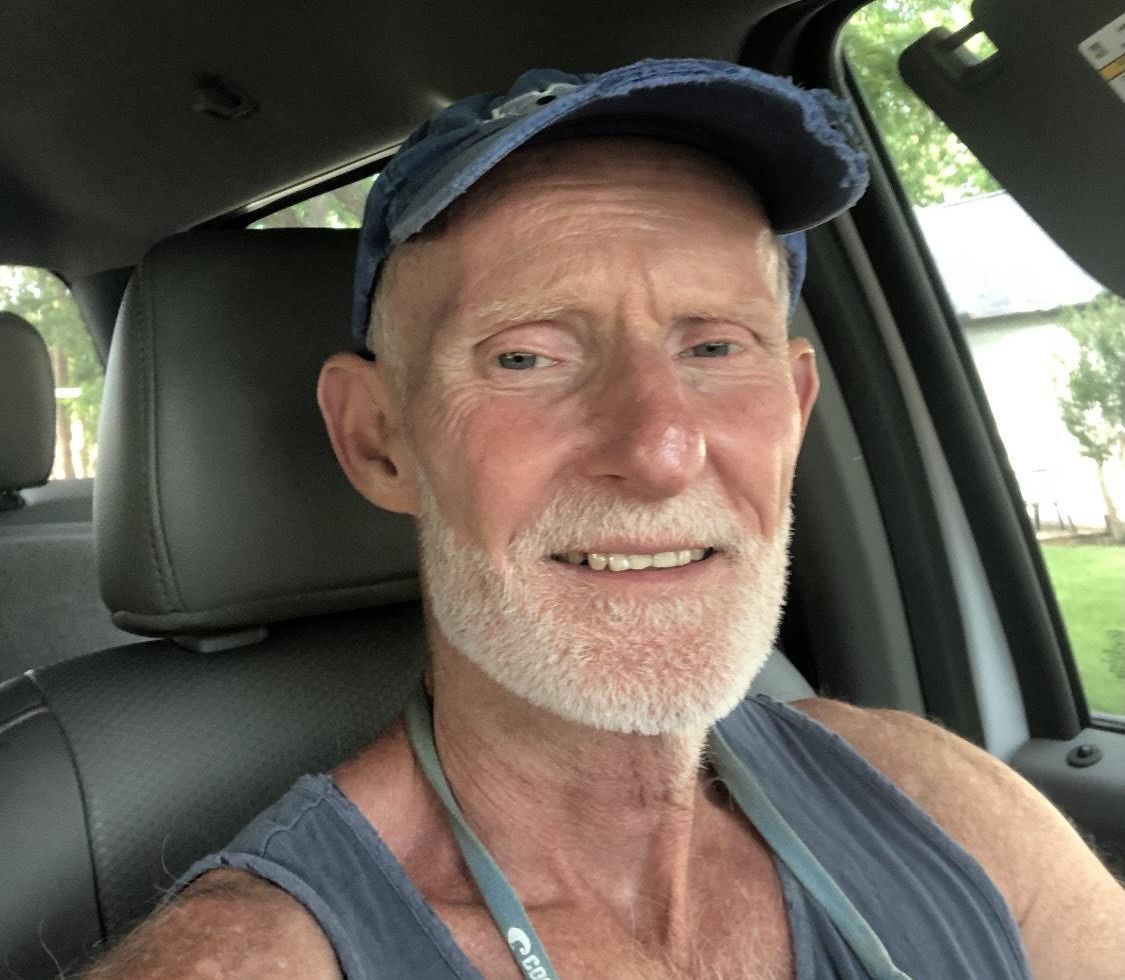 Austin move-in Jim Bays loved Texas weather in all its forms. (Jim Bays)
"They're in the 60s up there right now and it's raining chickens," Bays said. "They have 11, 12 days in a row where they don't even get to see the sun. Down here, you see the sun every day even when you get a rainstorm."
Bays joined thousands of Northern state dwellers in moving to Sun Belt states in search of (sometimes literal) greener pastures amid the pandemic. And with its image as both a cheaper tax haven and "Little California," Austin became the region's poster child, welcoming in 567,082 newcomers from 2010 to 2020 to become the U.S.'s fastest-growing metro.
Some moved for warmer weather; others embarked on a search for employment amid the city's tech boom. And while some, like Bays, enjoy a Texas summer's triple-digit heat, others couldn't weather the seasons.
In a viral op-ed, Californian Brett Alder opined that Central Texas' "oppressive" heat and humidity helped ensure that his stay in Austin was short-lived. It's a tale that quickly became familiar for many misled West Coast move-ins.
I'm laughing at this LA tiktoker who went to Austin during SXSW and said they wanted to move there.

That tiktoker is in Austin now and is nonstop complaining about the heat and it's only May.
— Laura Gorsky (@lauragorsky) May 7, 2022
For Aimee Knight, a native of Basel, Switzerland, the climate certainly wasn't a selling point when she moved to Austin to study at the University of Texas.
"I probably moved here in spite of the weather, not because of it," Knight said.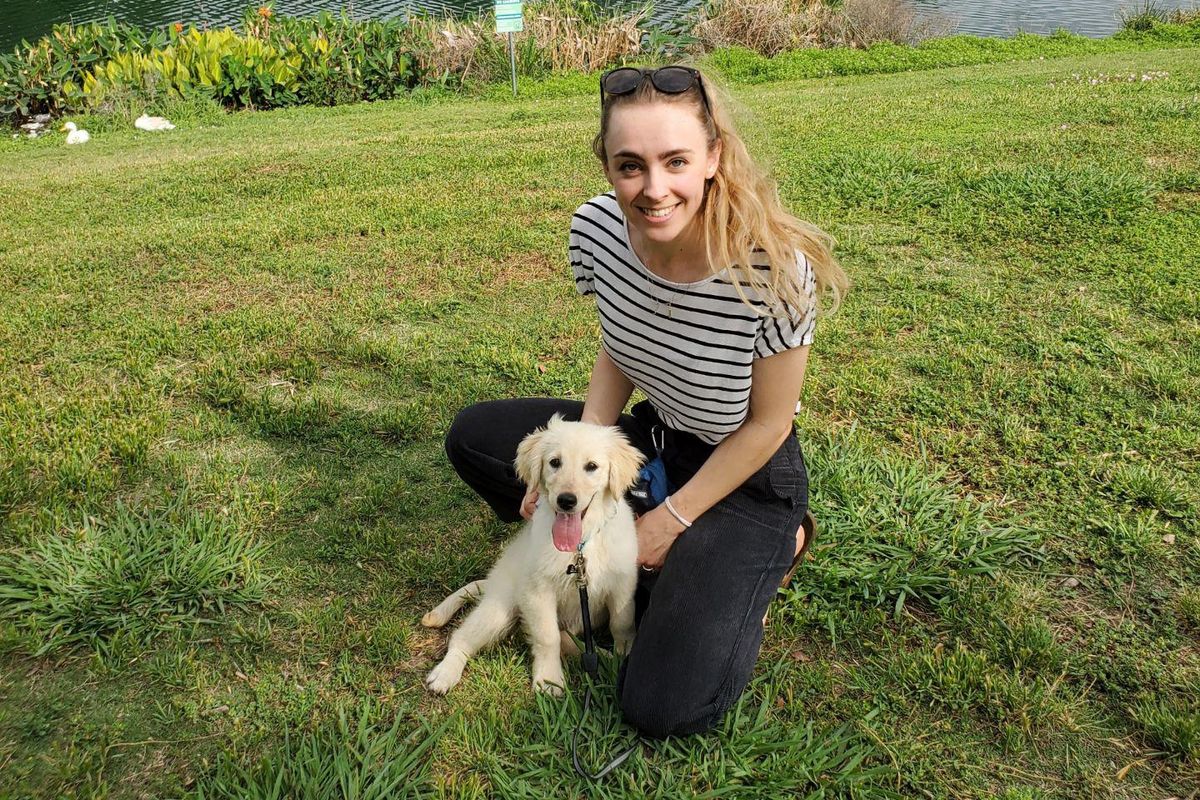 Austinite Aimee Knight said she's had to learn new heat-related safety measures for herself and her pets after moving to Texas. (Aimee Knight)
Like Seattle, Basel's high temperatures rarely surpass 80 degrees—even in the summer. Knight said she's had to adjust to both the heat of the outdoors and the chill of air-conditioned spaces in her six years here.
"It's kind of like this pendulum swing of extremes," Knight said. "I think I'm still making that adjustment."
Even Texan move-ins are apprehensive about the summer heat. It's West Texas native Mickey's first summer here, and although temperatures don't reach the desert highs of the West, he said the humidity makes it much worse to grapple with.
"(In West Texas), you can find shade, but the suffocating humid heat will follow you (in Central Texas)," Mickey, who asked to be identified by his nickname, said. "You can't run away from it. I'd describe it as heavy air."
As he turns to loose-fitted athletic clothing for some reprieve, Knight recommends frequent trips to Barton Springs and Deep Eddy.
"It would be nice to be able to migrate like a bird," Knight said. "Maybe come to Austin in the fall and winter, and spring for those prime weather times during ACL and SXSW. And then somewhere like the Pacific Northwest in the summertime."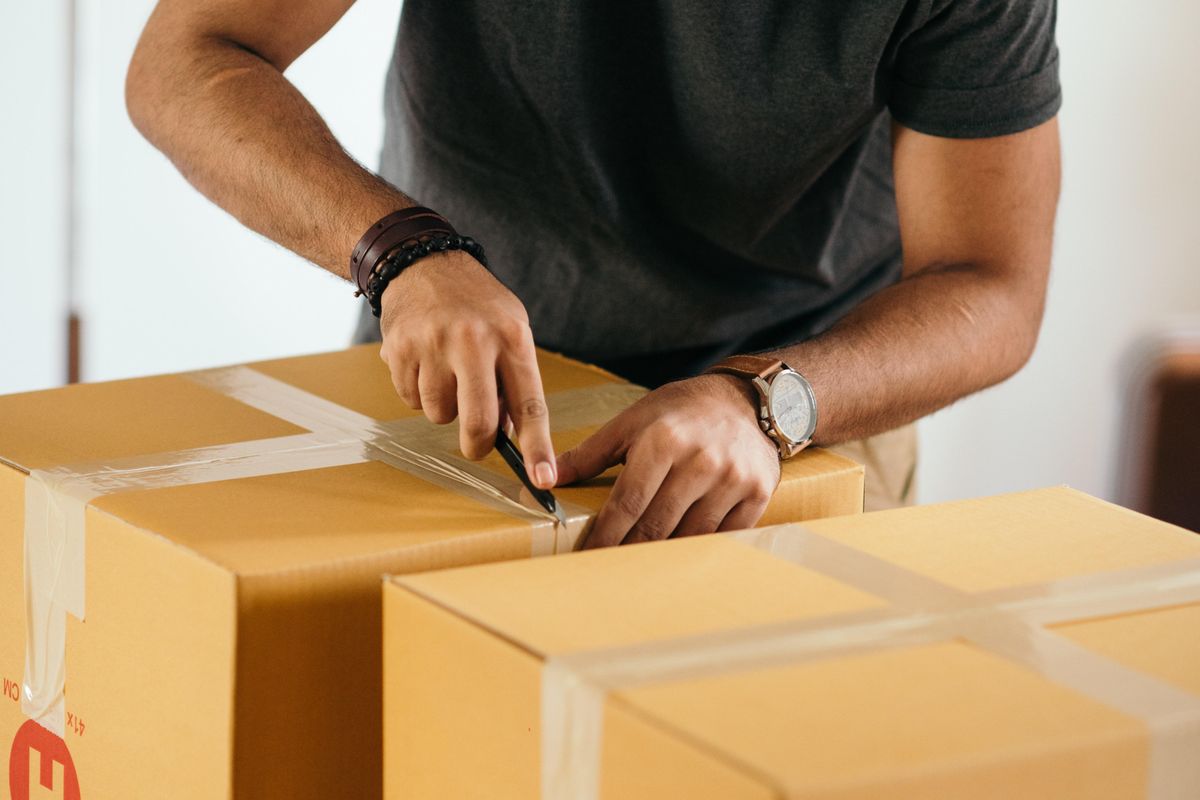 The most sought out Texas city to move to has been dethroned.
A new report from PODS Moving and Storage reveals more people are moving to Dallas, Houston and San Antonio than Austin. The report determined the new trends using PODS customer moves in 2021 and the first part of this year, noting relocation trends reflect new priorities being set by people two years into the pandemic.
Here's where people are moving to:
No. 2 Dallas-Fort Worth
No. 12 Houston
No. 13 San Antonio
No. 16 Austin
This is a shift from 2020 when more people moved to Austin than any other Texas city. Austin was one of the cities in the Sun Belt to attract techies and others looking for a great place to work remotely with more space at the start of the pandemic.
However, as the rush to move to Austin continues, some are being priced out of the hot housing market and finding it is no longer the affordable haven of years past. Still, over 100 people move to Austin a day.