Get connected with our daily update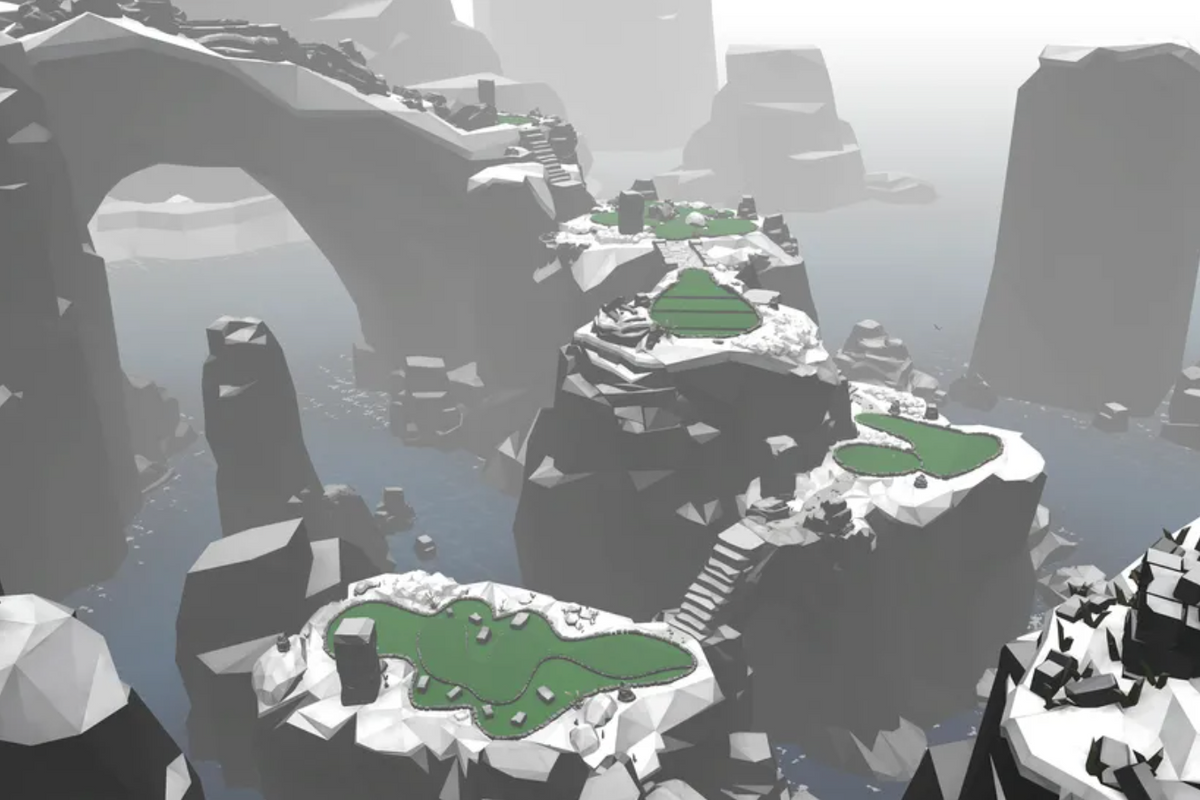 Now you can play putt-putt from the comfort of your home.
Austin-based computer animation studio Mighty Coconut has made a virtual reality mini golf game with add-on courses set to release this summer and another near the end of the year.
These announcements come as tech races to form advancements in VR and the metaverse, a growing network of virtual worlds. So far, Austin's tech scene has put its hat in the ring with games such as the hot-selling island world of White Sands.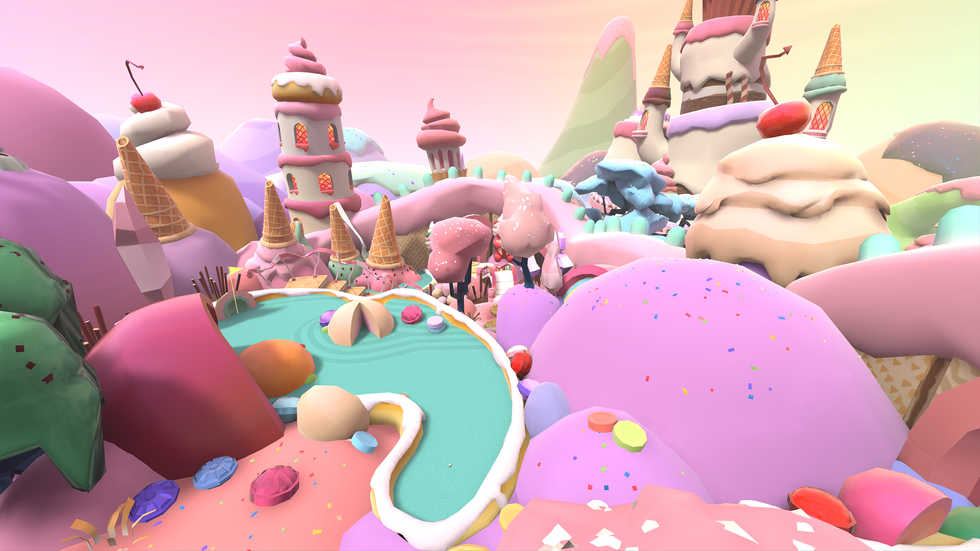 For this latest game, known as "Walkabout Mini Golf: Myst," Mighty Coconut partnered with Washington-based video game developer Cyan to make a 36-hole course that may rival Peter Pan Mini Golf in South Austin.
This partnership is bringing about a revival of sorts of the classic puzzle video game Myst, which was initially released for the Mac in the early 90s. Tapping into a market of gamers and non-gamers alike, it was able to become one of the best-selling videogames of the 20th century. Just last year, Apple optimized the game for its M1 chip and released it on the app store.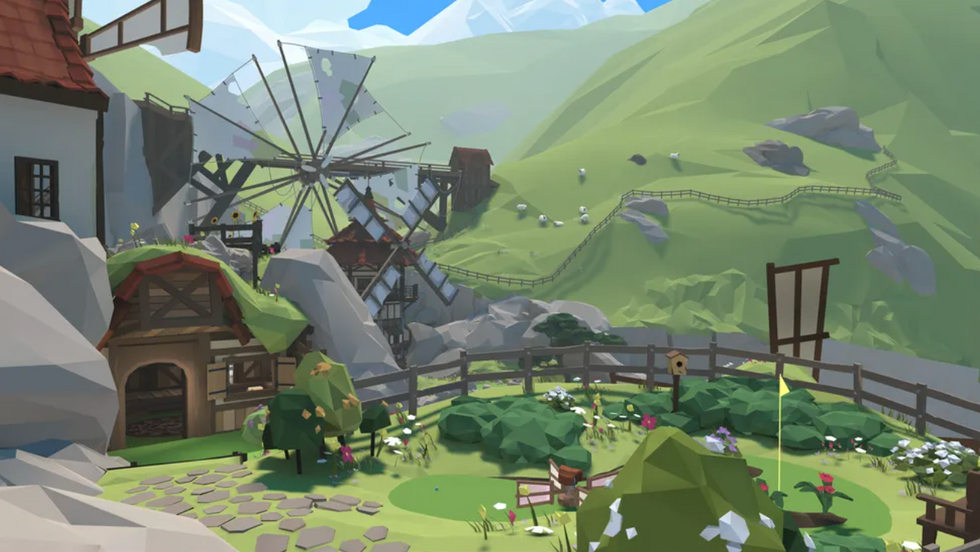 "Our generations of players have discovered the starkly beautiful and now iconic Myst island, so it now only feels natural that we open this virtual mini-golf attraction where fans can connect and explore," Hannah Gamiel, development director at Cyan said.
Gamiel added that people will be able to explore the world the creators, known as the Miller brothers, made. Gamers can also "have friends from all over the world join them for fun—all around the whimsical game of mini golf," Gamiel said.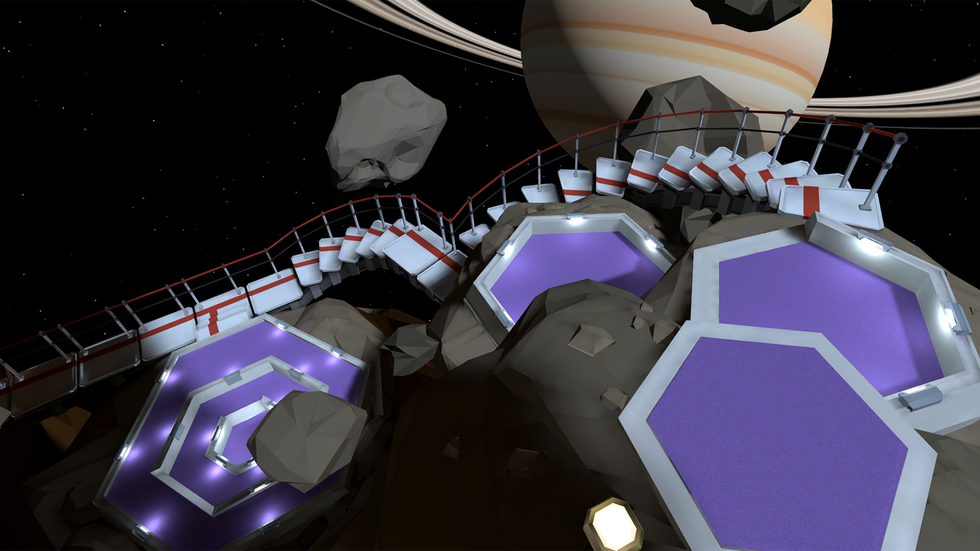 Mighty Coconut said the course will be available on Meta Quest, Steam and forthcoming VR platforms and will feature settings, objects and the "spirit of puzzles" from Myst saga.
And it's not all just about trying to score a hole in one. This latest game will also feature 18 lost balls to collect, a fox hunt scavenger expedition and a virtual, commemorative putter to collect.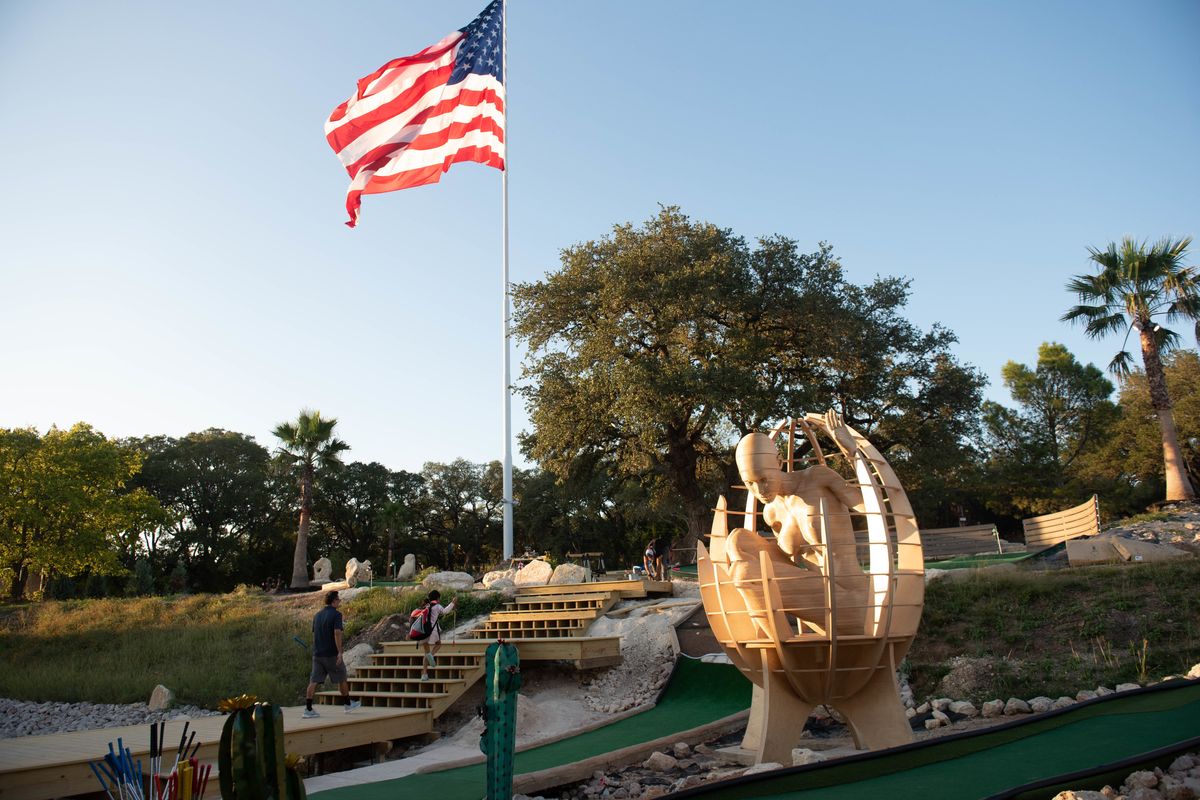 (Kim Maguire)
With 2020 almost behind us, Austinites are in need of a dream come true. That will all be possible with the arrival of Dreamland Dripping Springs, an outdoor entertainment and arts venue.
Dreamland will be opening its doors early next year. The venue will have an 18-hole miniature golf course with three difficulty levels, so even if you're not a pro at the sport you will be able to have fun. Along with miniature golf, the establishment will offer four premium pickleball courts, two stages for live music and events, a full bar with three different menus, a beer garden and a worldly art experience throughout the grounds.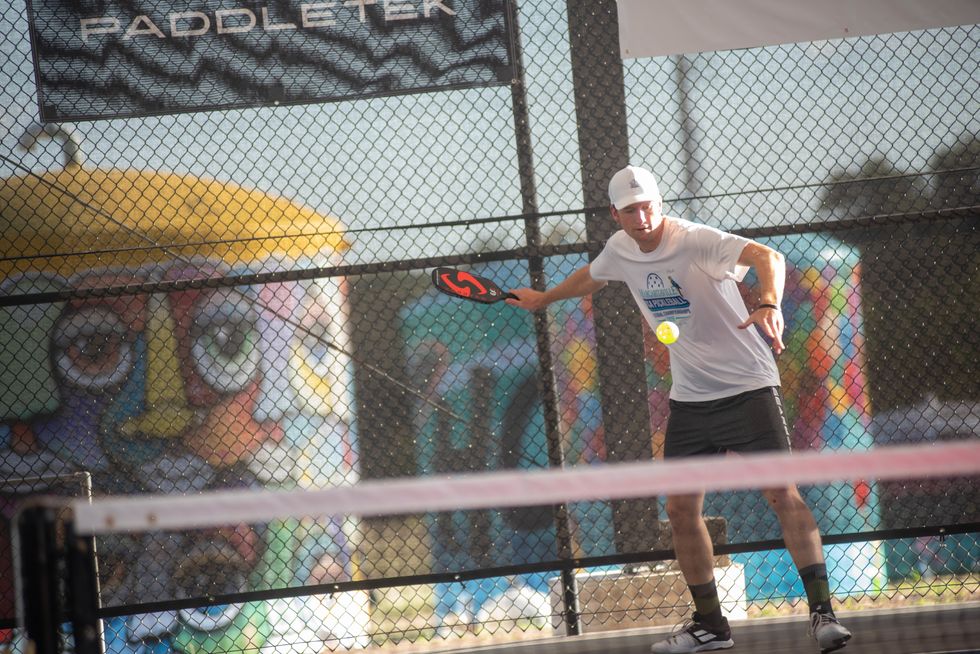 (Kim Maguire)
The bar will offer 90 self pour taps on location featuring 50 local beers, ciders and kombucha, as well as 40 Central Texas wines. The menu at Dreamland is still under consideration by a team of chefs but will include three different food stations and one rotating menu to circulate the venue.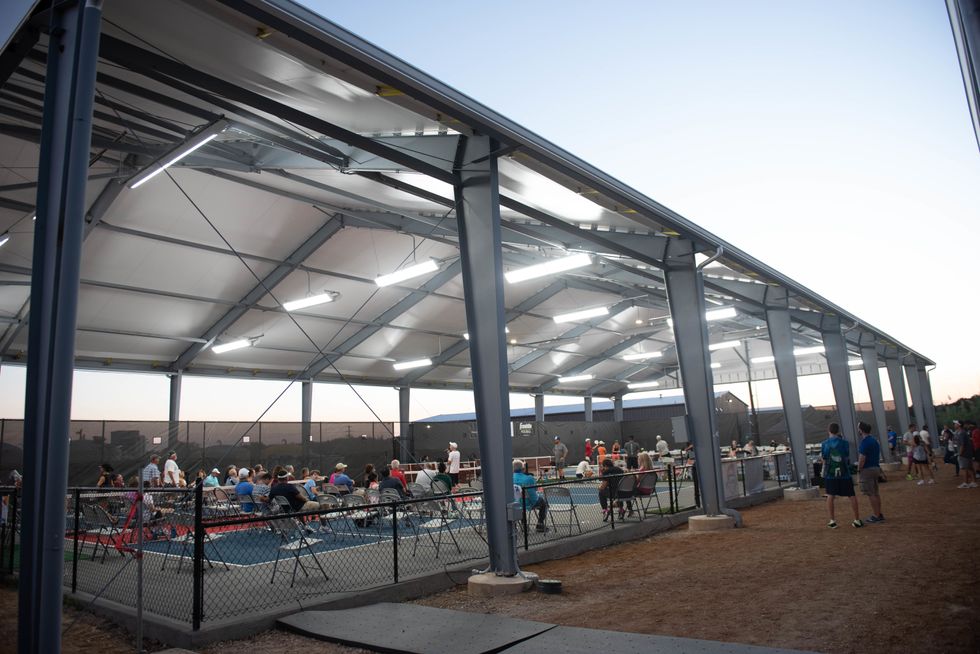 (Kim Maguire)
Jen Bland, Dreamland's bar manager, said she is excited to see people come out and be able to enjoy Dreamland.

Dreamland is the dream place for an evening of fun and drinks, but the venue also wants to contribute to all ages having fun. Bland said the venue will host a "kids' day" on the first Saturday of each month.
Otherwise, the venue will be open until 2 a.m. and will only allow guests who are 21 years of age and older after a certain time. Although the venue is in a remote location, Bland said it working to provide more car services so as to discourage drinking and driving.
In addition to providing affordable fun, Dreamland is also focused on sustainability.
The venue runs solely on solar power and has a rainwater collection system that will provide the majority of its water.

The venue has also converted its on-site rainwater tanks into an art exhibition, where locals and artists from around the world have contributed to the art.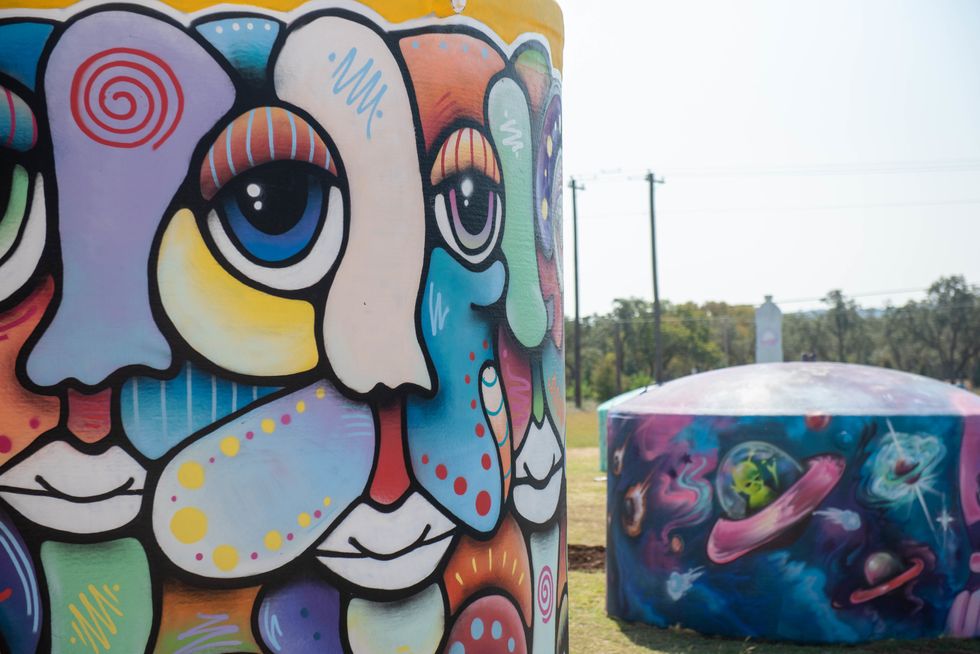 (Kim Maguire)
Steve Kuhn, the owner of Dreamland, is also the founder of the nonprofit IDEAL Immigration and an advocate for immigration reform. The involvement of international artists and foods at the venue is a subtle way of illustrating one of the core beliefs at Dreamland: inclusivity.
"The art experience, the venue, it's all free," Bland said. "We just want it to be a place where people can relax and have fun, so people can come on site and enjoy themselves."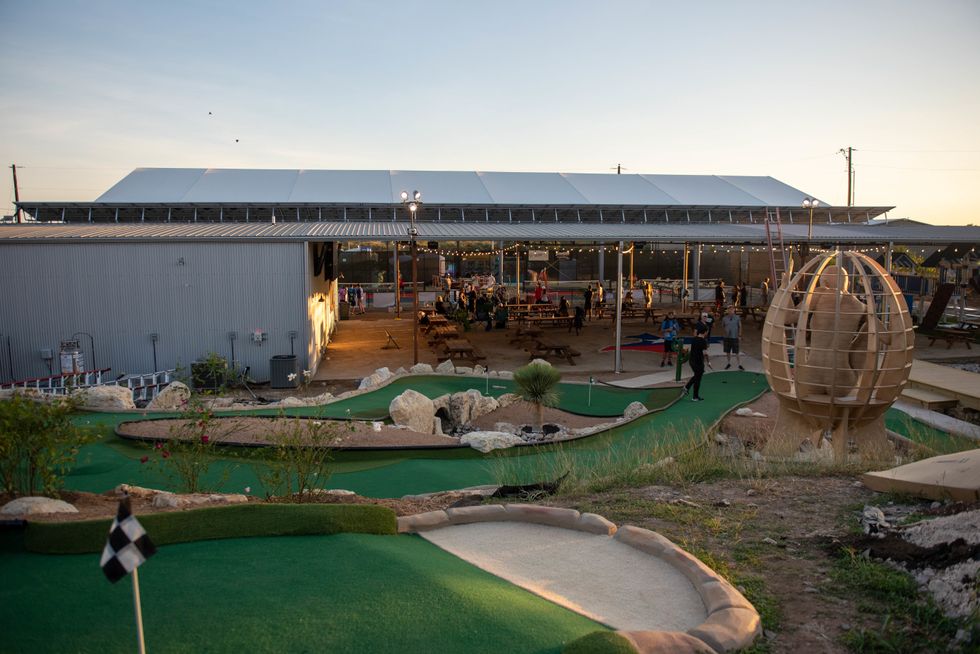 (Kim Maguire)
Dreamland is also a fan of Austin FC and is developing soccer fields for supporters and amateur players to enjoy.

"We want to provide a space for fun stuff to happen," Bland said. "We also want to encourage open conversations and ideas."
Dreamland has not yet released its opening date, but you can keep up with the venue's plans here.