Get connected with our daily update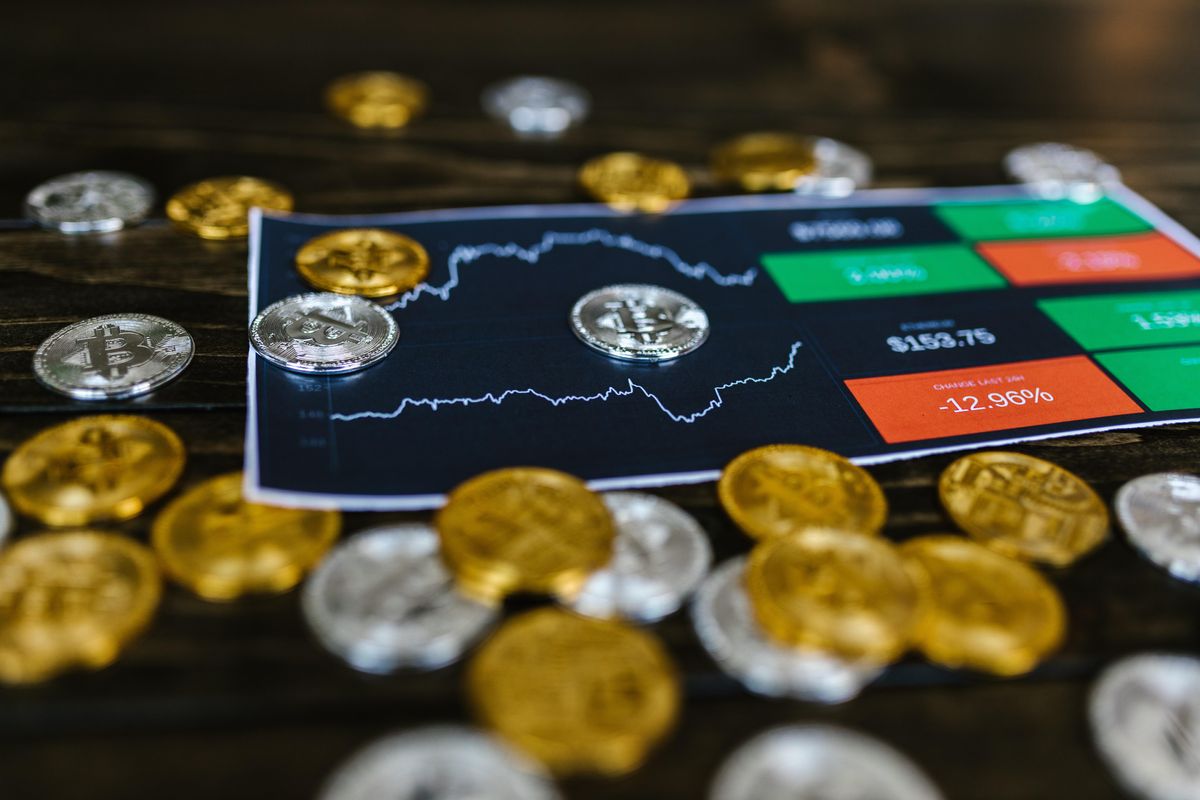 Lately, the crypto market is looking shaky.
The price of bitcoin fell by more than half from its high, the digital currency luna crashed to $0 and a type of so-called stablecoin TerraUSD has been described as dead.
Reporting from the LA Times notes that experts seeing a correlation between traditional markets and the cryptocurrency market is high right now, with plunges in one being followed by a plunge in the other. On Wednesday, stocks had their worst day in more than two years with the Dow Jones Industrial Average falling 1,164 points.
Crypto's volatility has long been questioned, especially after SXSW this year was filled with Web3 enthusiasts and displays.
With 8% of Texans owning Bitcoin and many others involved in the local crypto and Web3 scene, what are they feeling amid the crash?
In a written comment to Austonia, ATX DAO said a positive with the downturn is that "most of the speculative moneygrab type projects get washed out of the market, and the quality projects that deliver real value remain and gather more attention."
The group went on to say it could work to their advantage as they carry out their latest project: a mural at Native Hostel that will have an NFT version. They'll use sales toward donations to HOPE Outdoor Gallery, a local nonprofit that supports artists and creatives.
Meanwhile, Yagub Rahimov, a founder of an Austin-based Web3 company explains that they aren't really impacted by the crash.
Since the company known as Tested Web functions as a Web3 online reputation marketplace, it is utilizing blockchain technology without tokenizing.
"We are a share to earn marketplace. That means that any activity that users have on tested web.com, we will be rewarding," Rahimov said. "Those rewards are coming in the form of rewards points. And every quarter they can opt in to receive either a gift card or a check. We are not issuing any cryptocurrency. That's one of the important elements that I believe we got it right that way."
With recent developments at Tested Web, Rahimov says he "couldn't be happier." After struggling to find tech talent in early spring, he's had a hiring spree in the last 10 days and received a $1 million grant and partnership with Silent Notary, a blockchain-powered validation provider.
But his recent business success aside, Rahimov is noticing what's happening in the markets and predicts that the correlation between the crypto market and traditional one will be broken.
"The way Bitcoin was introduced back in 2009, it was as a reply or response to the 2008 market crash," Rahimov said. "And it really feels like we are in 2007, 2008, actually, early, early days of the market crash. And if it becomes that way, very likely that the winner is going to be those of decentralized parties."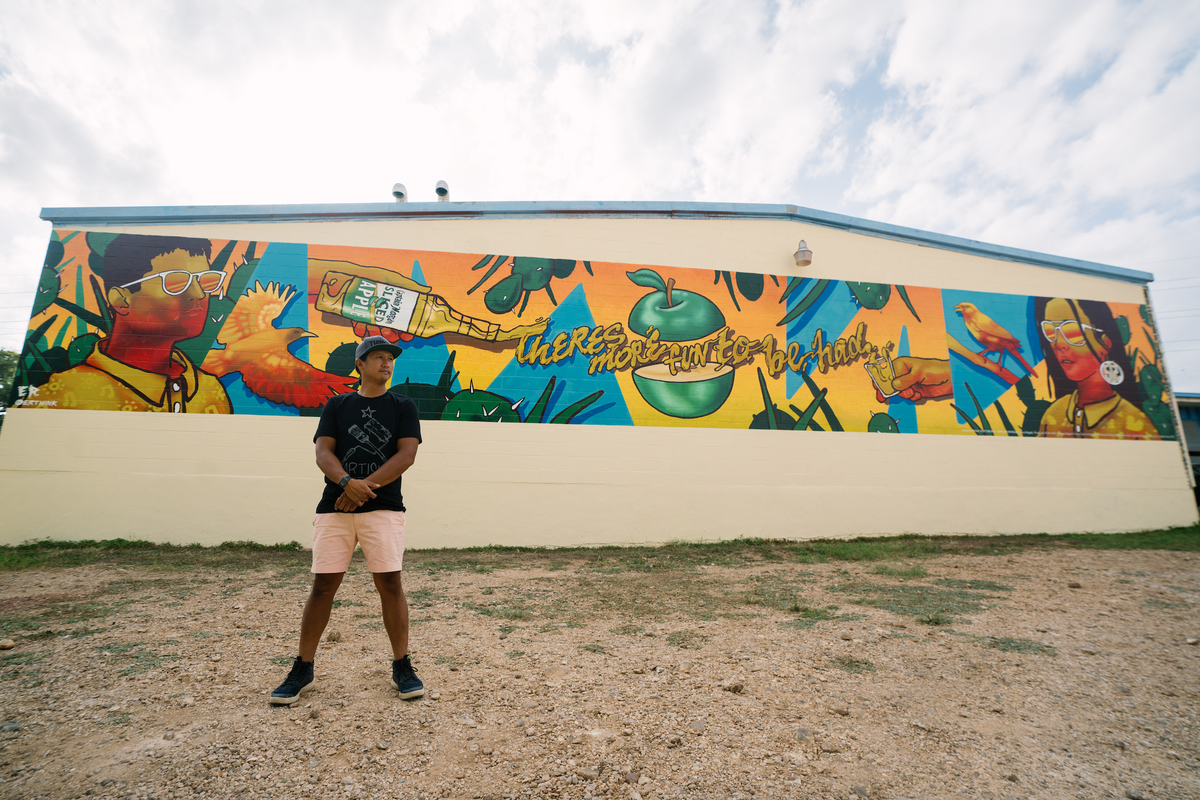 (Captain Morgan)
The intersection of Manor and Chestnut recently introduced some seasonal apple flavor to its walls.
Efren Rebugio, an Austin-based artist, leaned on influences from the city to paint a mural in collaboration with Captain Morgan for its new sliced apple spiced rum.
The mural, located at 2301 Manor Road, pictures a stream of rum flowing from a bottle to a shot glass that slices through a green apple and reads, "There's more fun to be had."
Rebugio said he "wanted to portray the wonderful people of Austin" with this mural. Beyond the people, he featured cacti and grackles, both found in abundance throughout Austin.

In late August, Captain Morgan chose five artists from five different cities to celebrate their communities.
They used a simple internet search to single out Rebugio as one of the most talented artists in Austin, and subsequently contacted him to see if he would serve as the art director for its planned mural.
"(Rebugio's) murals rarely feature a single straightforward subject, something that's especially evident in the mural he created for Captain Morgan. Something new catches your eye every time you look at it," said Sam Salameh, a Captain Morgan representative.
Rebugio accepted the opportunity and took a little over a month to complete the planning and painting.
"I was super excited to work with Captain Morgan. They really wanted to showcase a spirit of community," Rebugio said.
Rebugio's work has appeared across the country in places like California, Tennessee and Florida, as well as internationally in Toronto and Costa Rica.
Like many across the world, the pandemic has severely impacted the artist's work.
Rebugio likes to incorporate a live component into his art by painting in front of an audience. He has done six live painting shows during SXSW and five during Austin City Limits Music Festival. He had plans to produce more art during SXSW 2020 prior to its cancellation.
"It has definitely been a challenge this year," Rebugio said.
He has stayed busy by focusing on his studio, doing freelance graphic design work and learning how to make electronic dance music.
He has also managed to recreate the environment of a live show in his backyard, partnering with DJs to host backyard jam sessions. During the sessions, a DJ plays music while he paints.
"I'm just rolling with the punches, being positive and staying safe," Rebugio said.
The mural joins a recent wave of fresh paint on East Austin's walls, including the new mural honoring the late
Supreme Court Justice Ruth Bader Ginsburg
.
More on murals: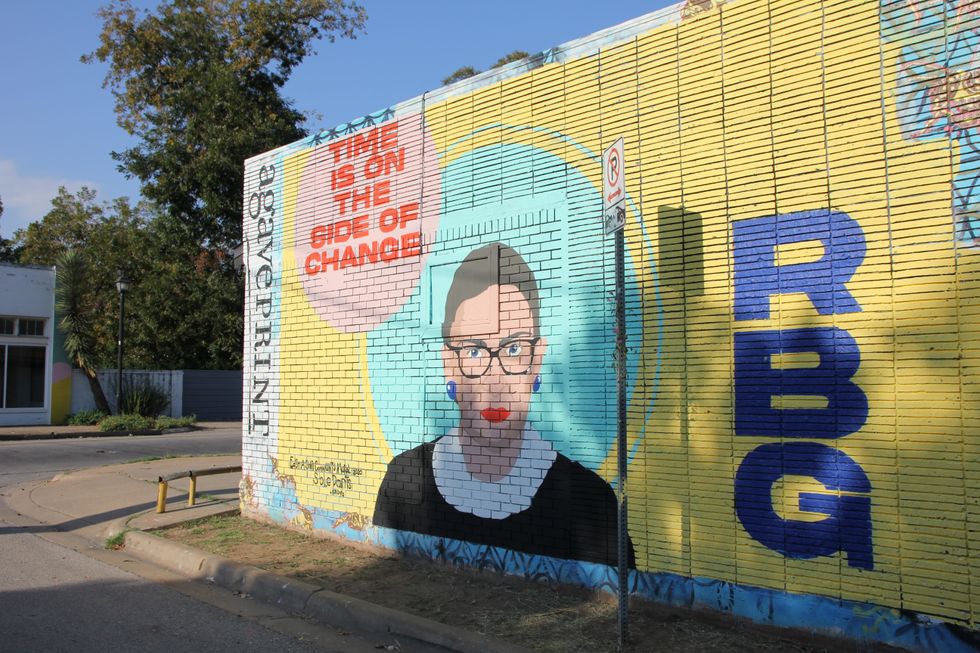 East Austin gains new Ruth Bader Ginsburg mural with community help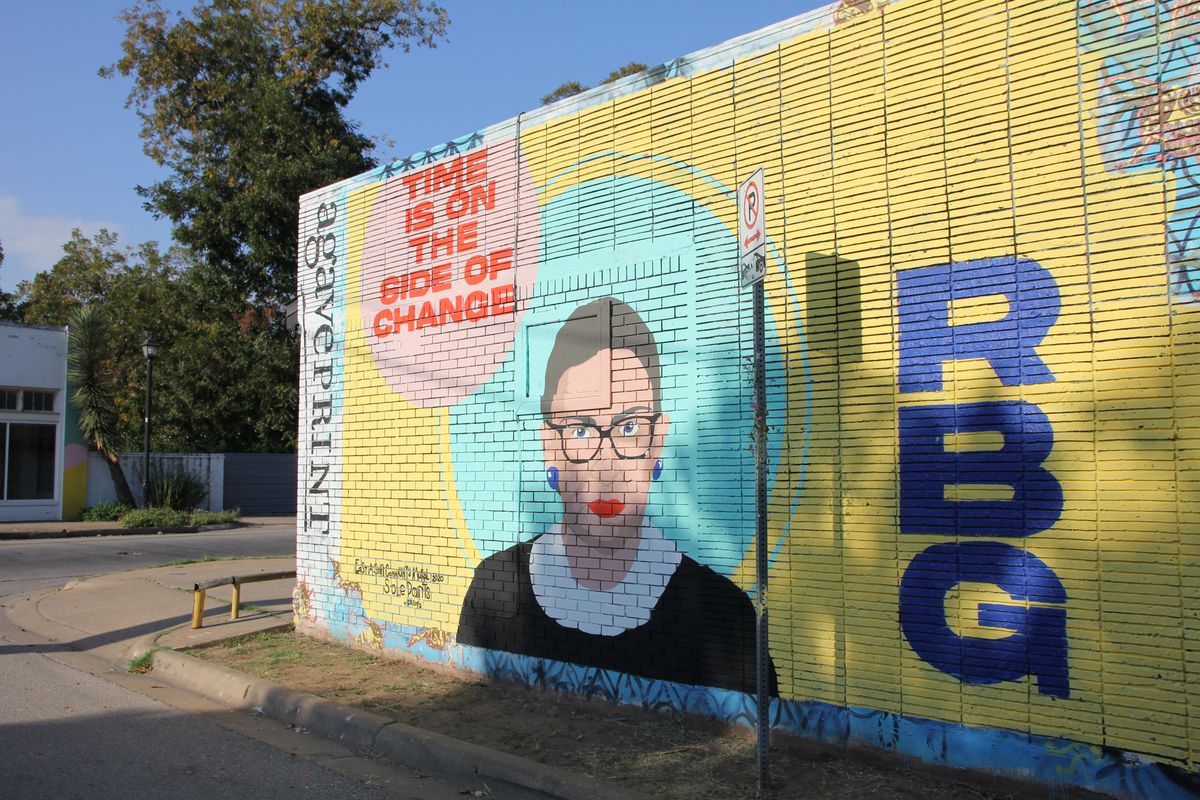 (Laura Figi/Austonia)
Austin's art scene gained a new addition on the corner of East Cesar Chavez and Navasota, where artist Soledad Fernandez-Whitechurch invited the Austin community to come together to honor the late Supreme Court Justice Ruth Bader Ginsburg with a mural this weekend.
Fernandez-Whitechurch provided materials for people and families in nearby neighborhoods to participate in the creation of the mural. Donations for Planned Parenthood were also collected at the project site.

Ginsburg, who was the second woman to be appointed to the Supreme Court, died on Sept. 18 due to pancreatic cancer. Fernandez-Whitechurch told KXAN she wanted to create something that would inspire everybody and honor Ginsburg's legacy.
The mural is located on the side of Agave Print, a partly woman-owned business. Co-owner Lauren Jaben said she was happy to let Fernandez-Whitechurch use the side of the building.

"We're a 50% woman-owned business and Sole's business is women-run, so it just seemed like a natural subject for the wall," Jaben said. "We're happy to have it here to inspire everybody, especially the ladies."
More on murals: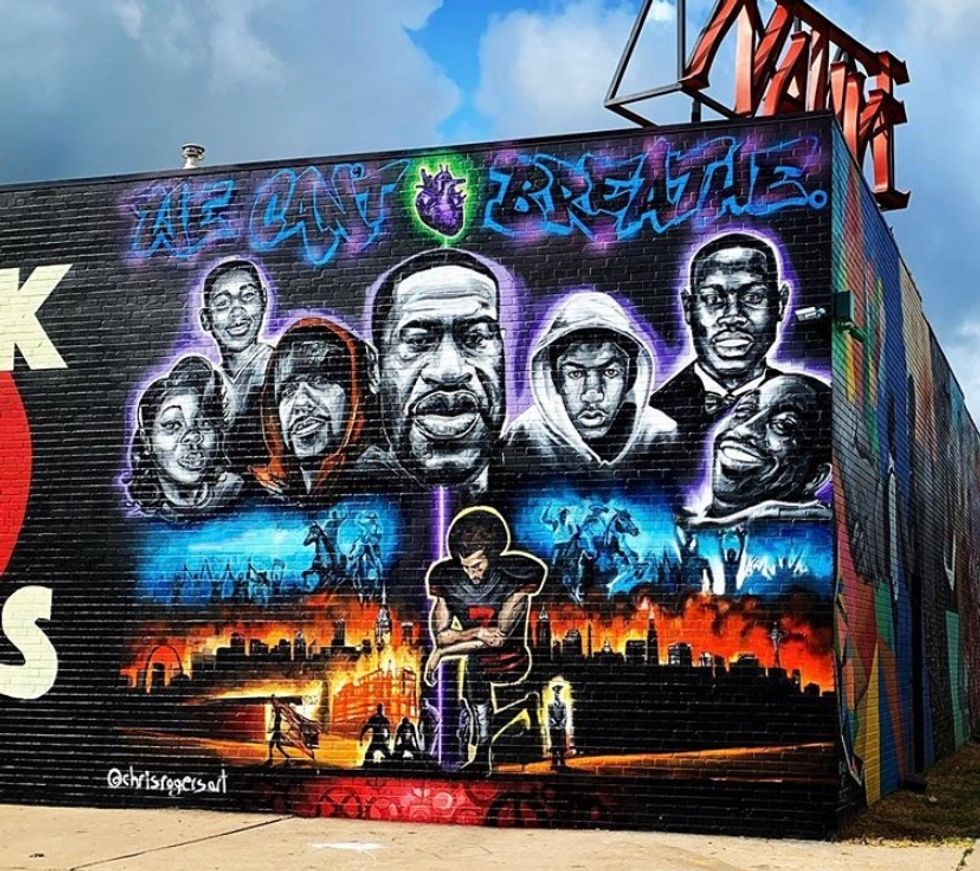 'If HE can't breathe, then WE can't breathe': East Austin mural in tribute to police brutality victims complete