Get connected with our daily update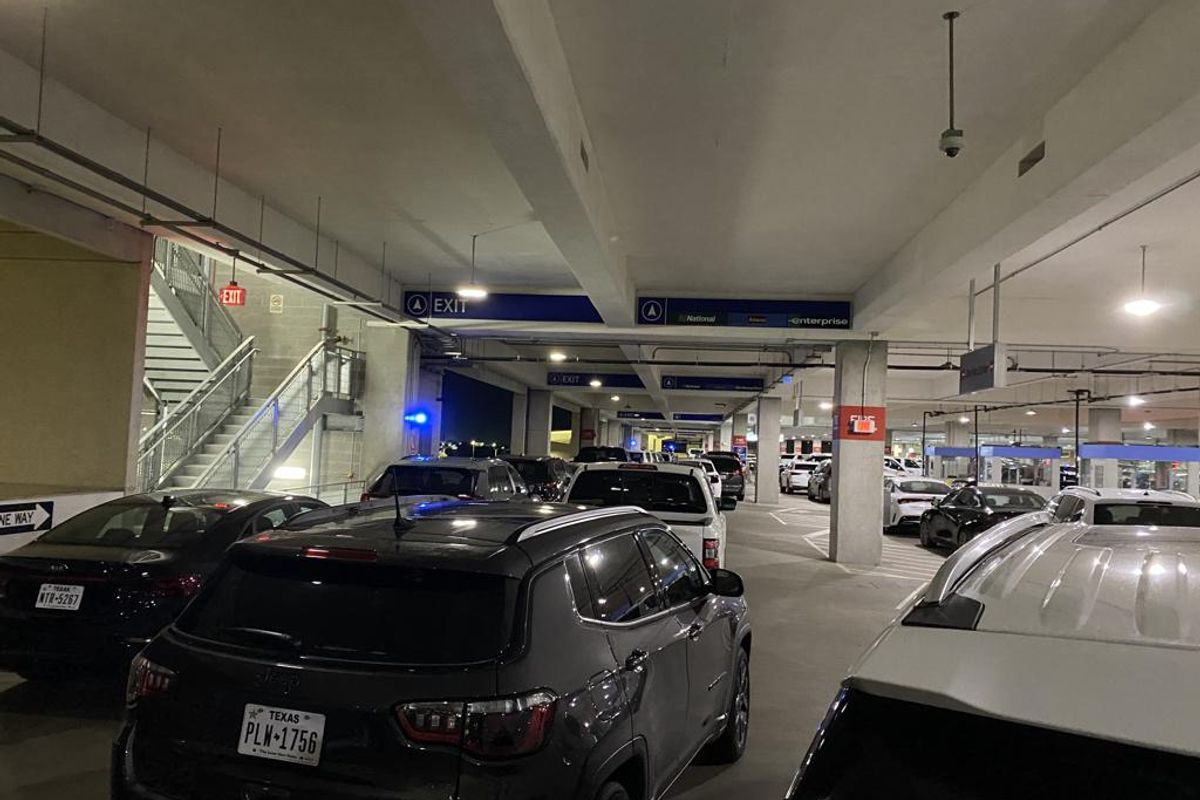 After a high-traffic weekend at Austin-Bergstrom International Airport, passengers reported crazy long lines and traffic jams disrupting their travel plans.
According to an ABIA spokesperson, 30,991 passengers passed through TSA on Sunday, marking the ninth busiest day in the airport's history, and 28,651 are projected for today. Nearly 9,000 of Sunday's passengers came in before 8 a.m.
With NASCAR, Texas Relays and Dell Match Play in town over the weekend, a high volume of passengers was to be expected. However, the lines were much more chaotic for those returning rental cars Monday morning.
Ummmmm.....have never seen anything like this. The rental car place at the Austin airport is closed so everyone is just leaving their cars in the through lanes of the garage. It's getting all backed up and people can't get up the ramp. I dunno what to do! pic.twitter.com/mPiFibJXkC
— Jeff Gluck (@jeff_gluck2) March 28, 2022
The spokesperson said that the jam started when a rental car stalled out at the drop-off curb and employees instructed them to leave it with the keys inside. Other passengers then followed suit, leaving a long line of empty cars and no way out.

Jeff Gluck documented his experience on Twitter while dropping off his rental car this morning, saying he couldn't find any employees and waited for 10 minutes before ditching his car.
"I ended up just ditching mine in the road with everyone else. Keys still in it!" Gluck said on Twitter. "Hope they don't charge us."
One traveler, Joey Dillon, said he had to abandon both of his rental cars on the road lest he lose his flight to Columbus, Ohio.
My luck that my first time leaving the Austin airport was an apocalypse between Monday morning and both a NASCAR race and a PGA event this weekend.

We had to leave our rentals on the side of the road and security was easily at LEAST 2 hours hours deep. Thank you, pre-check 🙏🏼 pic.twitter.com/7RZuNfCqxE
— Joey Dillon (@joeydillon) March 28, 2022
Airport staff have confirmed the jam is cleared up this afternoon, after the airport called the rental car company to request extra staff. Operations have resumed as normal.
"In response to the strong demand for air travel, AUS continues to expedite terminal improvements through the Airport Expansion and Development Program and through working alongside our partners, like the TSA, to fill staff vacancies," ABIA said in a statement. "We appreciate the patience and understanding of our passengers and continue to ask them to plan ahead, arrive early and show kindness to airport and airline staff who are working hard to get them safely to their destination."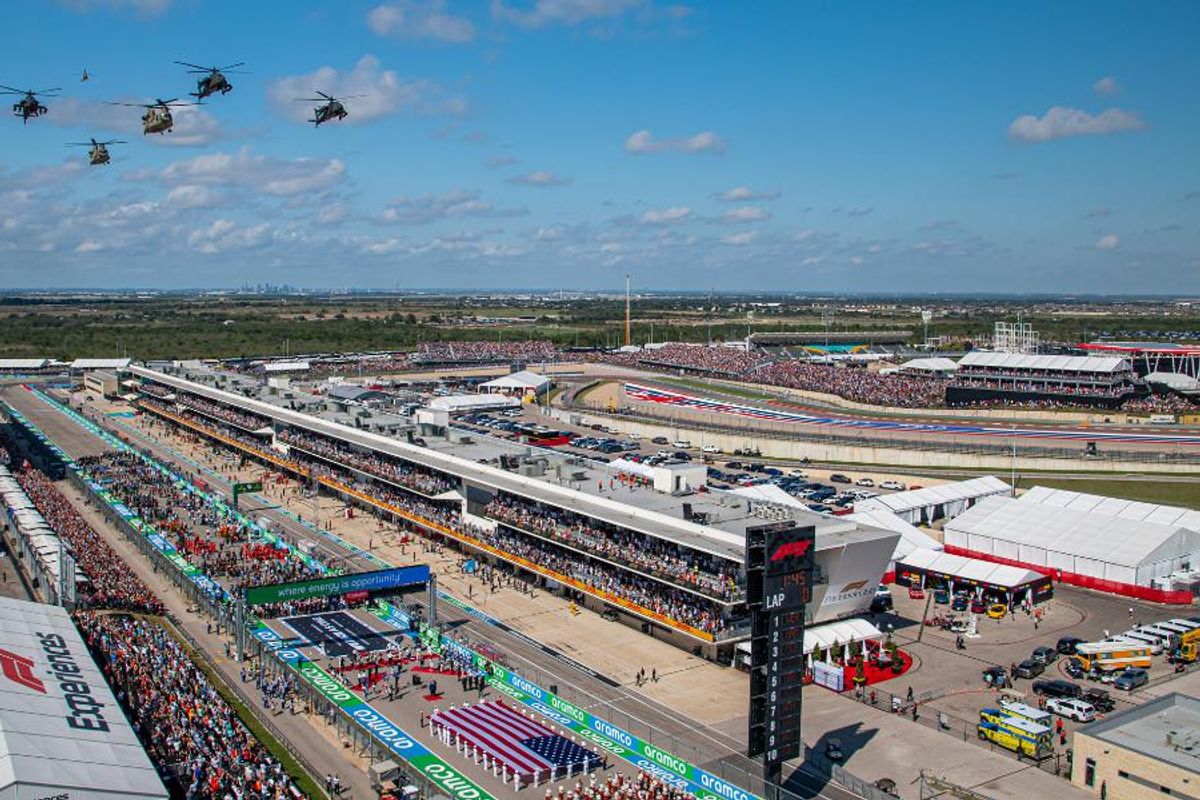 Just after NASCAR's EchoPark Grand Prix wrapped up on Sunday night, Circuit of the Americas Chairman Bobby Epstein announced yet another draw to Austin's track: a new amusement park.
Epstein confirmed to Austonia the park would be "family-friendly," with more than 30 rides, two "mega-coasters," and will "rival any other" amusement park in the country. Epstein expects the kids section of the park to open this summer and the rest in 2023, with additional rides coming in 2024.
"The amusement park is -and always has been- part of our overall goal: to be a world-class destination for sports and entertainment," Epstein said. "We want to be 'the playground for today, making memories forever.'"

COTA has over 400 events planned at the venue this year, including 40 concerts. Epstein said with 1,500 acres to work with, they plan to keep adding events.
The venue has already provided a kiddie park with a Ferris wheel, carousel, zip-lining and go-kart track.
Over the past 10 years it has been in Austin, the COTA track has brought $5 billion to the local economy.
Not to mention foot traffic—October's Formula 1 race drew more than 300,000 people for the weekend and has already sold out this year. Last month, Epstein secured a five-year contract with its main event, F1, and said he expects MotoGP to return for at least five more years. MotoGP, which attracts crowds of 70,000 or more, will return in April this year.
With its 10-year anniversary coming up this year, Epstein said to be on the lookout for announcements regarding the milestone celebration as it is going to be "legendary." The next time you're driving along Toll 130, you should be able to catch a glimpse of the new Ferris wheel.