Get connected with our daily update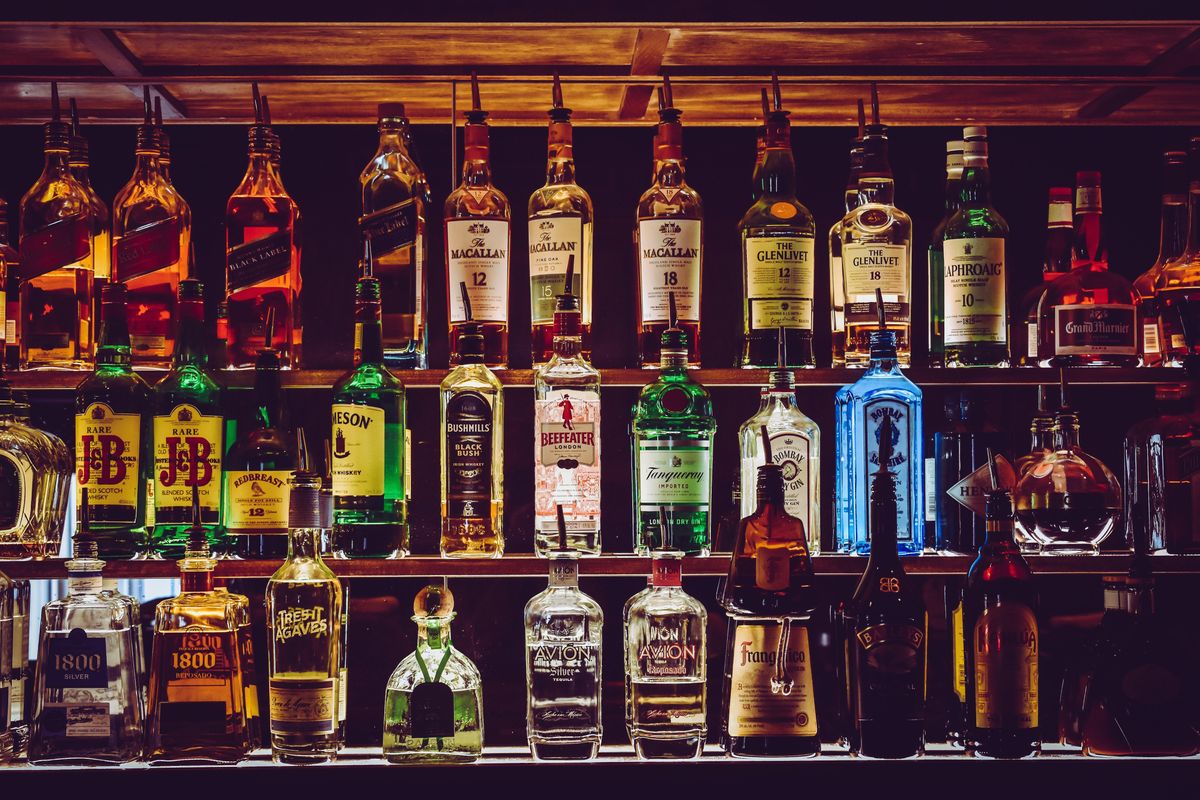 Pexels
After months of delay, City Council finally concluded passage of a revised urban renewal plan for Central East Austin on Thursday.
Despite pleas from residents of the East 11th and 12th street corridor not to allow additional cocktail lounges in their neighborhood, Council adopted the latest plan for the district, including allowing more establishments that serve alcohol. Arguments over the impact of that change have bogged down the process.
District 1 Council Member Natasha Harper-Madison championed the addition of cocktail lounges with a conditional use permit, displeasing residents who testified several times against adding more bars to the neighborhood. However, she added a proviso that no cocktail lounge could be located within 200 feet of another such establishment.
Because residents had gathered enough signatures for a valid petition against allowing cocktail lounges, the plan, including Harper-Madison's amendment, needed nine votes to succeed. Council members Kathie Tovo and Ann Kitchen both abstained from the vote, while the rest of Council voted in favor. Their abstentions had the same effect as a negative vote, but were not enough to stop the approval.
Tovo said while there were many parts of the proposed plan she found commendable, she could not vote for it because of the cocktail lounge amendment, bringing applause from neighbors in the audience who had spoken against the amendment.
Harper-Madison hastened to point out that some area residents supported her proposal. She said she and her staff worked hard to gather input from the neighbors, which is one reason her amendment only allows one cocktail lounge every 200 feet.
"It's been a long process," Harper-Madison said, involving "a ton of hard work" by city staff, the Urban Renewal Board, community groups and East Austin residents.
She also said that applying for a cocktail lounge permit was not a quick and easy task. Anyone seeking such a permit has to fill out the appropriate forms and win approval from the city's Planning Commission. If the commission grants the permit, neighbors may still appeal the decision to City Council.
In addition to the valid petition, Council received letters from Gregory Smith, president and CEO of the Austin Revitalization Authority, and the Organization of Central East Austin Neighborhoods, or OCEAN, opposing "expansion of alcohol-related use permissions where currently they are prohibited."
According to OCEAN's letter, such a change, as well as others, including increasing maximum heights under a density bonus programs, would "undo the fundamental agreements around which the community coalesced." The letter was written last November.
Neighbors have not changed their position since then, and a number of them came to Thursday's meeting to stress their opposition to more bars in their neighborhood.
East 12th Street resident Michelle Hogan told Council that she and her family are regularly bombarded by "thundering music from the unpermitted venue behind us." At earlier meetings on the topic, neighbors of music venues within the corridor told Council they had complained on numerous occasions to police, the music office and the Code Department about loud music disturbing their sleep, but their complaints did no good.
Melonie House-Dixon, who serves as chair of her neighborhood group and is running against Harper-Madison in the upcoming election, said she was speaking simply as a long-term resident of East Austin and District 1. "I speak in opposition to the upzoning and for the 11th and 12th street corridor," House-Dixon said, noting that "historically 11th Street was the only area for entertainment. It holds historical value and right now we are the process of losing all of our African American historical value for this part of town. As you have heard from the community today, the voice of the community is not being heard. We are being ignored for the sake of development."
Council also received a letter from East Austin resident Harold McMillan, who described the lengthy efforts to establish the African American Cultural Heritage District. McMillan said the city needs to have "some flexibility … to facilitate the establishment of art, culture and music venues. Though cocktail lounge is the city's parlance to identify some of these types of businesses, I don't think it automatically translates to 'a street full of bars' that some neighbors fear." However, he went on to say that the problem the city has is not one of policy, but of enforcement.
Photo made available through a Creative Commons license.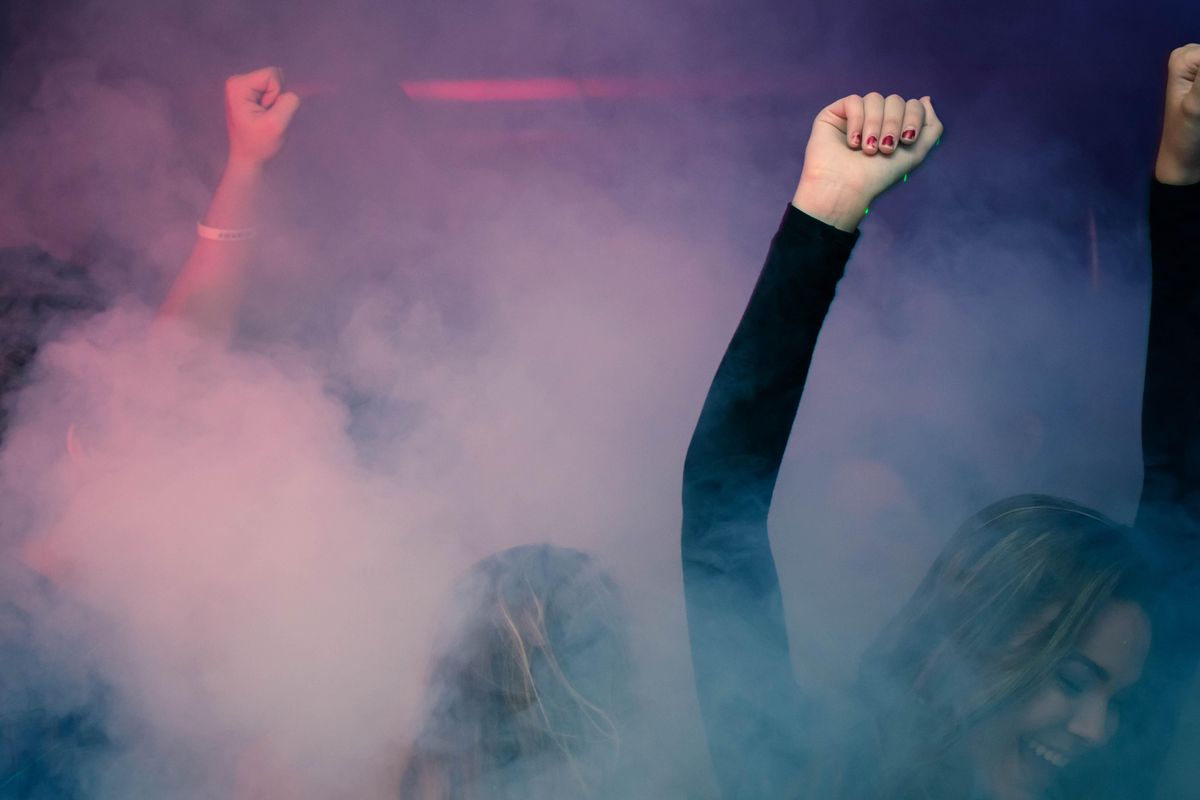 Stephanie Ashworth lived in a neighborhood north of Tarrytown, near W. 35th St. and Balcones Drive the summer of 2013. One of her neighbors wanted to move to a different school district and decided to rent out their home on Airbnb upon leaving.
"We're like—'ok'—we didn't know any better," Ashworth said. "And it was awful."
Ashworth said guests played loud music, used the pool naked and would return from trips at the lake stumbling drunk out of party buses.
"It ruins your peace of mind where you should be able to have it. Where you should be able to feel safe, where the kids should be able to go out front," Ashworth said. "And we shouldn't find used condoms, empty beer bottles, the trash, the parking, it's so disturbing."
Ashworth is now head of the Austin chapter of the Texas Neighborhood Coalition, a statewide group that assists people looking to restrict and regulate short-term rentals in their residential neighborhoods. She talked to Austonia following Airbnb's announcement this week that it will deploy new anti-party technology in the US and Canada.
The initiative aims to prevent potentially high-risk reservations by being a more robust version of the "under 25" system, which reviews guests under the age of 25 without positive reviews who are booking locally. A similar variation of this system has been piloted in Australia since October 2021 and has resulted in a 35% drop in incidents of unauthorized parties in pilot areas.
Airbnb is hoping for similar success in other regions but noted that there could still be some hiccups once the system is in effect.
"While we are optimistic that this technology will have a positive impact for the safety of our community and our goal to reduce unauthorized parties—we want to be clear that no system is perfect," Airbnb wrote in a statement announcing the new tech. "We work hard to deter bad actors from using our platform, but ultimately Airbnb is an online platform that facilitates real world connections."
For Ashworth, this system falls short of what she'd like to see from the company and she'd like for them to be clearer about what constitutes a party in the company's eyes.
"So I have no doubt that this technology they're touting for the party houses is nonsense," Ashworth said. "They are not a company that's run with integrity, they're not a good corporate citizen."
But people will continue to flock to Airbnb as Austin continues to be a major tourist destination with festivals like Austin City Limits and South by Southwest drawing in thousands. Even on a regular weekend pandemic recovery has been in full swing with downtown entertainment districts seeing visits close to 2019 levels.
Ultimately, Ashworth sees room to accommodate tourists while ensuring neighborhoods remain homey for Austinites.
"My personal opinion is the home team comes first," Ashworth said. "The whole city doesn't need to be turned over to the tourist industry and areas that are zoned residentially should remain for residents. I do understand that we are a tourist destination. But you can have a short-term rental pretty much anywhere in the city except in residential zones."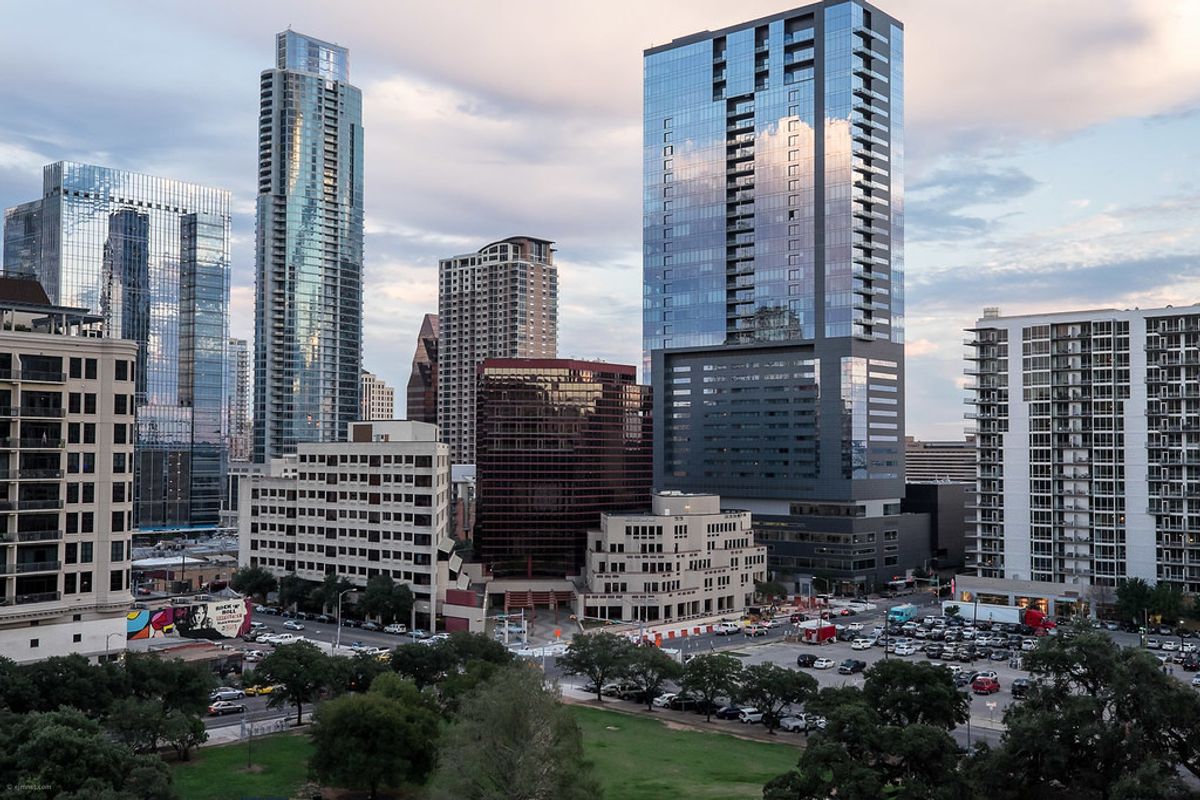 (Earl McGehee/CC)
Austin may still be the most expensive metro area for Texas renters, with reports of rent rising upwards of 25-40%, but the apartment hunting process can still be daunting no matter your budget.
There are a lot of neighborhoods, apartment complexes and prices floating around, which can make the already difficult hunting process more confusing. Smart City apartment locator and lifelong Austinite Maddie Hastings told Austonia which areas are trendiest, cheapest, most over-hyped and hidden gems.
Quick tips from Hastings:
Don't do it alone: Apartment locators offer free services from licensed real estate agents that usually have "behind the scenes" information.
Don't rely on online prices: Apartment prices change every day and third-party websites usually don't have up-to-date information on capacity or current rates.
Take everything with a grain of salt: Read recent reviews and try to see through photos of staged units.
Hottest: Downtown, Barton Springs and South Congress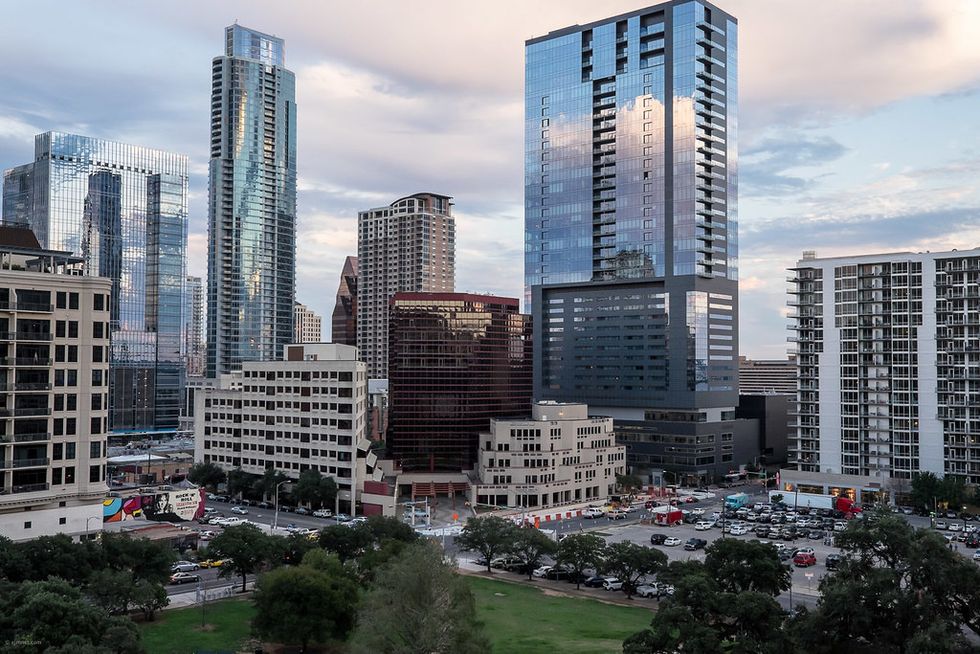 (Earl McGehee/CC)
Hastings said only a small portion of people she locates have previously lived in the Austin area—with the city's growth, many come from Chicago, New York or the West Coast.
New residents tend to want to be near Austin's most famous landmarks like Zilker Park, Barton Springs and Downtown, Hastings said. The problem is that housing in those areas is often limited and expensive, between $1,918-$3,163 on average, according to RentCafe, though she understands the hype.
"I do like South Austin because I feel like it's more accessible and easier to get downtown—it's close to Zilker Park, close to Barton Springs," Hastings said. "A lot of people want to be downtown and the rest want to be in that South Central area where South Lamar, South Congress and South First is."
Not: North Austin suburbs and Riverside
(Roschetzky Photography/Shutterstock)
Hastings said it isn't that she doesn't place people in apartments in places like Round Rock, Pflugerville and Cedar Park, it just tends to be people that work in the area, are specifically looking to live in the area or have an "outside reason" drawing them there."
Meanwhile, Hastings said that one neighborhood she consistently hears people don't want to live in is Riverside, which is a cheaper option with the average tenant paying $1,583 per month, according to RentCafe.
Though Hastings says not to let that taint your image of East Austin. If you like the price but don't want to live in Riverside, Hastings recommends looking at apartments in Montopolis and Pleasant Valley.
"They do have some nice, newer complexes," Hastings said. "So for me, I mean, it's a great way to get a good price on a new place that's close to downtown."
Most underrated: Mueller and Southpark Meadows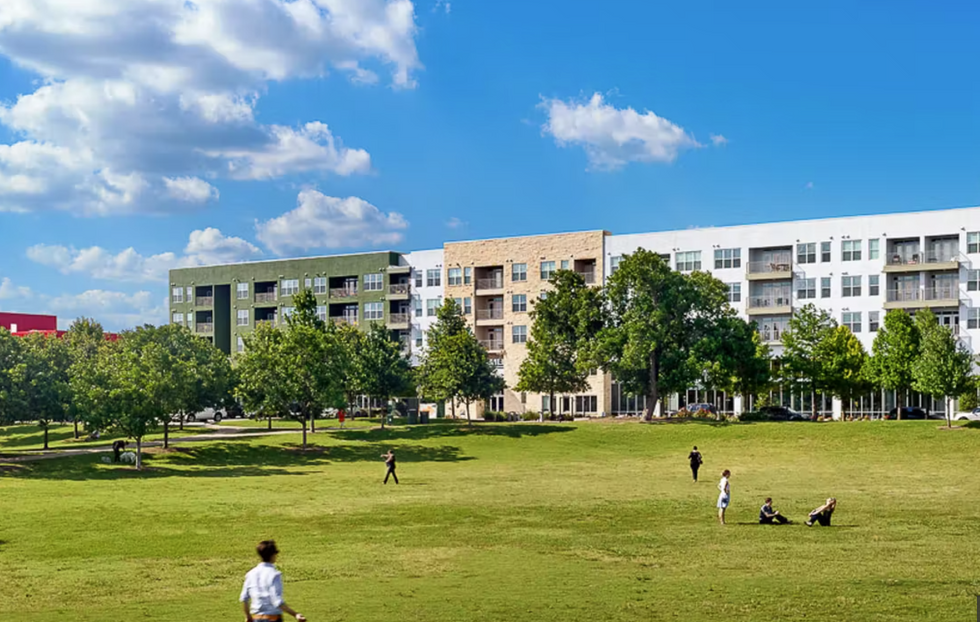 (Mueller AMLI)
Though it may be on the more expensive side, about $2,000 on average for a one-bedroom, Hastings said she really enjoyed living in the Mueller area herself. The perks: It's relatively newly developed, home to the biggest farmer's market in town, has restaurants and coffee shops, trails and feels like a good neighborhood area.
"I personally love Mueller," Hastings said. "It has that neighborhood feel but it's one of the few walkable areas in Austin. I really like that you get everything you need, right in that little area, and it's so close to Central Austin and downtown."
Hastings also said she loves living in Southpark Meadows, which may be a bit cheaper, has easy highway access, nearby shopping and may also land you a newer building.
"If it was me looking on my own, and I had to consider money, that's personally where I would recommend people to get the most bang for their buck," Hastings said.
Most overrated: South Lamar and The Domain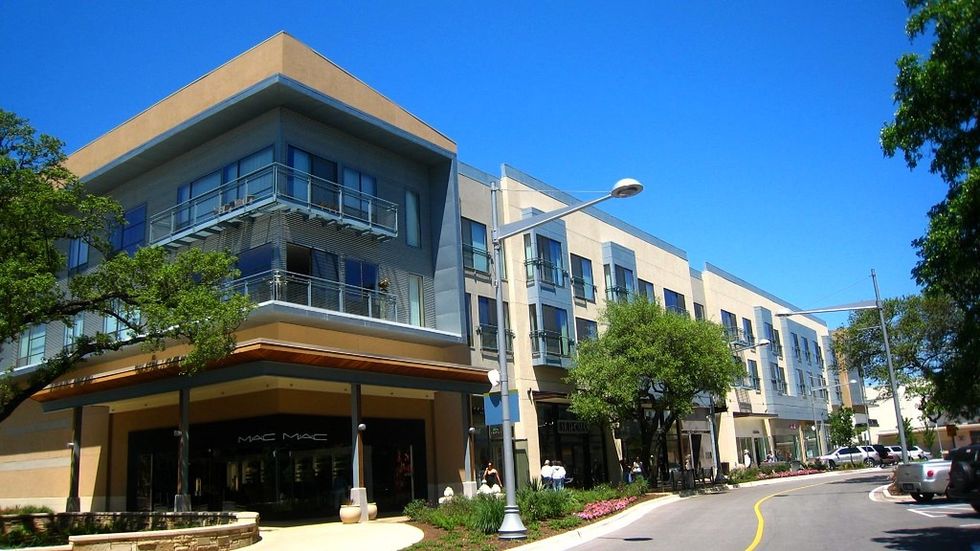 (Peter French/CC)
Hastings said she understands the immediate appeal behind wanting to live at The Domain—the shopping, restaurants, glamor and bar scene—but doesn't like the traffic, higher price tag and lack of "Austin" character"
Plus, Hastings said she doesn't often see people living there for long.
"People move to Austin because it's quirky and different and while The Domain is a good time, it's just super commercialized so you're not really getting the Austin experience," Hastings said. "It's not my favorite, I've definitely leased a few people in The Domain and then after a year they're like, 'Yeah, I'm over it, I'm ready to be somewhere else.'"
Hastings had opposite things to say about South Lamar—she thinks it embodies the city's character—but there just isn't enough housing to go around right now because it's in such high demand. Plus, it has a pricey average rent at $1,918, according to RentCafe.
"I understand why everyone wants to live on South Lamar—that's where everyone wants to be," Hastings said. "And I can't really say it's overrated because there are so many restaurants and things to do."
Happy hunting!