Get connected with our daily update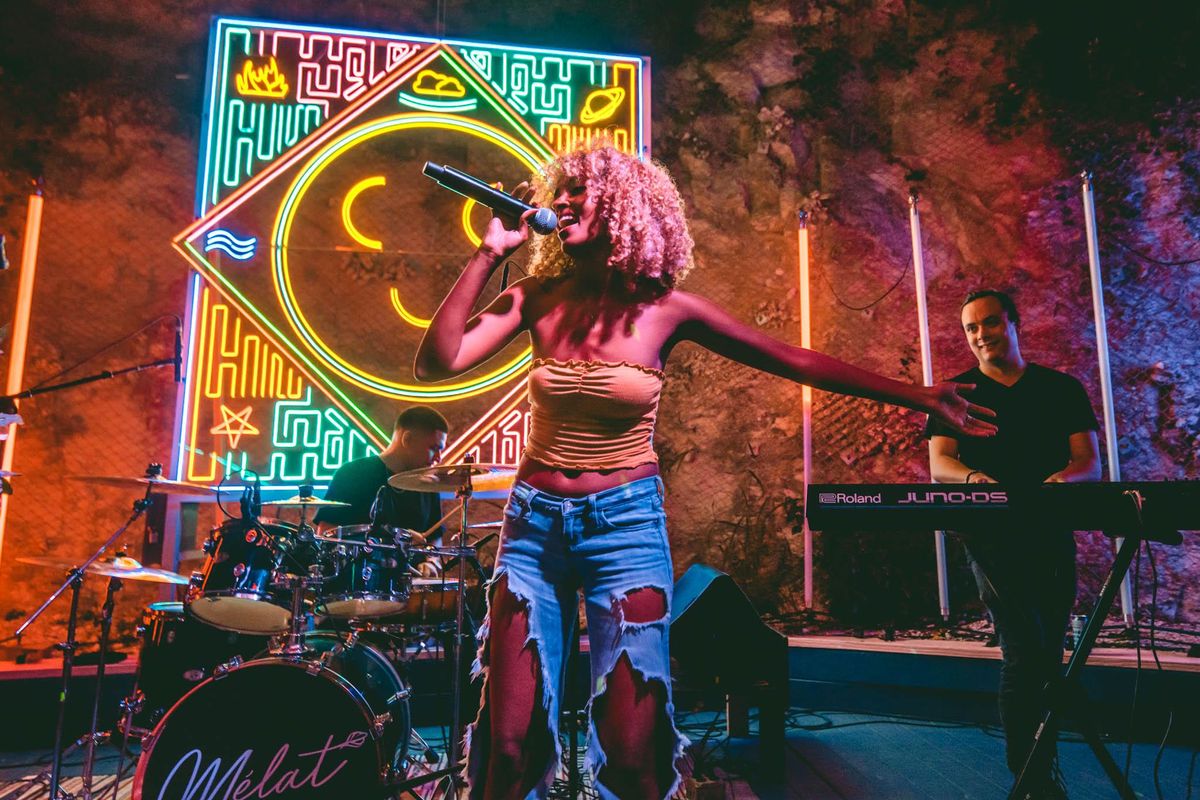 Austin's famous live music scene is roaring back to life in the New Year, starting with Red River Cultural District's annual Free Week Music Festival. This will be the first Free Week festival since 2020.
It's exactly what it sounds like: More than 100 local musicians will perform at nine of the district's favorite venues from Jan. 6-8, completely admission-free. Notable local names like Blackillac, Deezie Brown and Superfónicos will give rare, cover-free shows.
Historically taking over the district on the first weekend of the year, Free Week started back in 2003 as a way to "keep the lights on" while winter months slowed traffic down and has continued ever since. RRCD also hosts another free festival, Hot Summer Nights, bringing free music to the warmer months as well.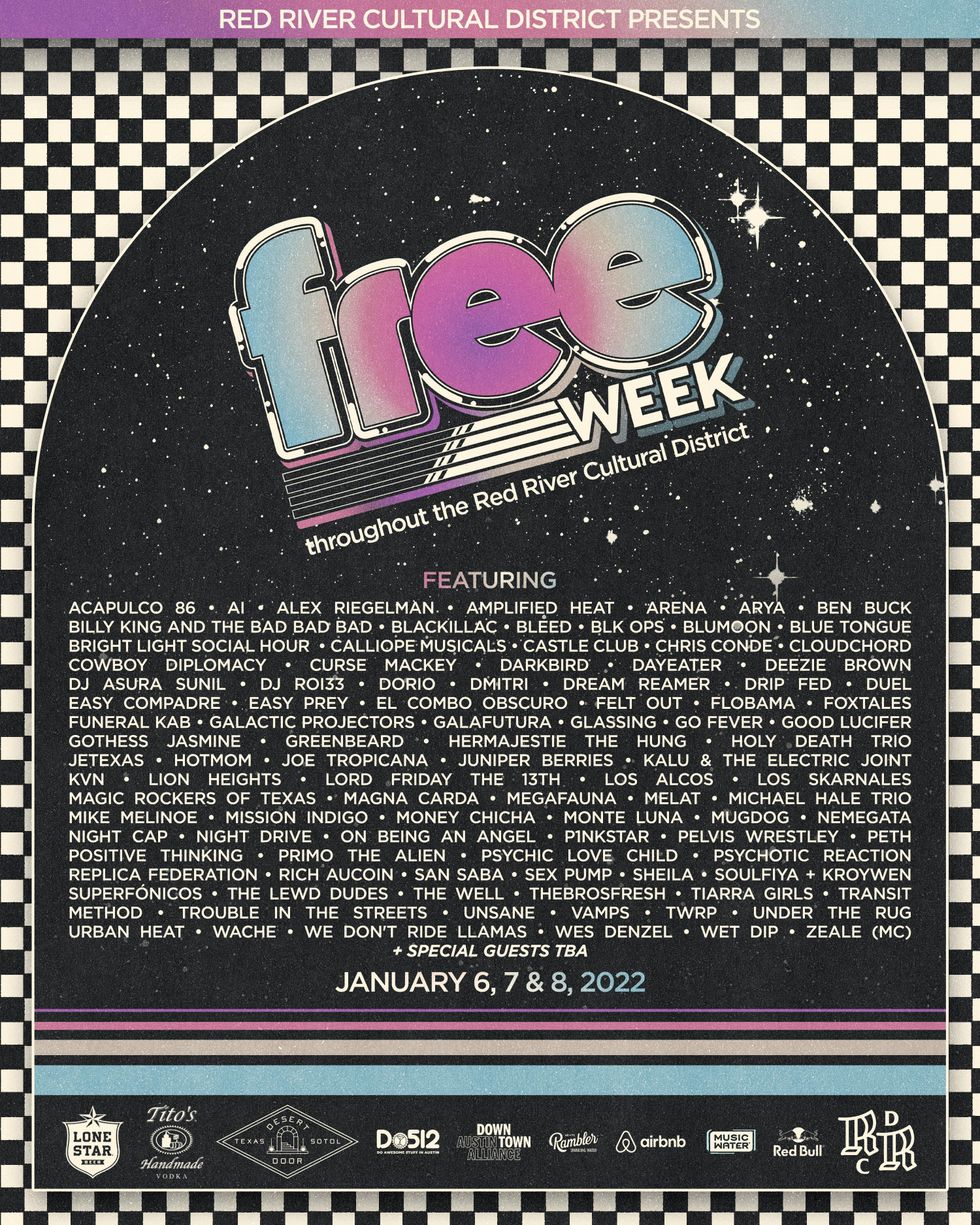 The free festival is coming back after a year hiatus. (Red River Cultural District)
The multi-genre concerts will occur at classic venues: Cheer Up Charlie's, Elysium, Empire Control Room & Garage, Flamingo Cantina, Mohawk, Stubb's, Swan Dive, The Green Jay and Valhalla.
In addition to the artists above, almost 100 other musicians will take to the stage in the New Year, including Billy King and the Bad Bad Bad, Lord Friday the 13th, TC Superstar, Primo the Alien, Mike Melinoe, and Bright Light Social Hour. Many of the artists performed at ACL 2021.
Though daily schedules aren't set to be released until a few days prior to the beginning of the festival, a breakdown of which artists will play which venues can be found here. Live music lovers will be able to catch their shows without a reservation.
Starting on Thursday, Jan. 6, each of the performances is paid for the artists thanks to sponsors Lone Star Beer, Tito's Handmade Vodka, Desert Door Distillery, Airbnb, Rambler Sparkling Water, Red Bull, Downtown Austin Alliance, and EQ Austin, as well as media partners including Do512, Showlist Austin and When Where What Austin.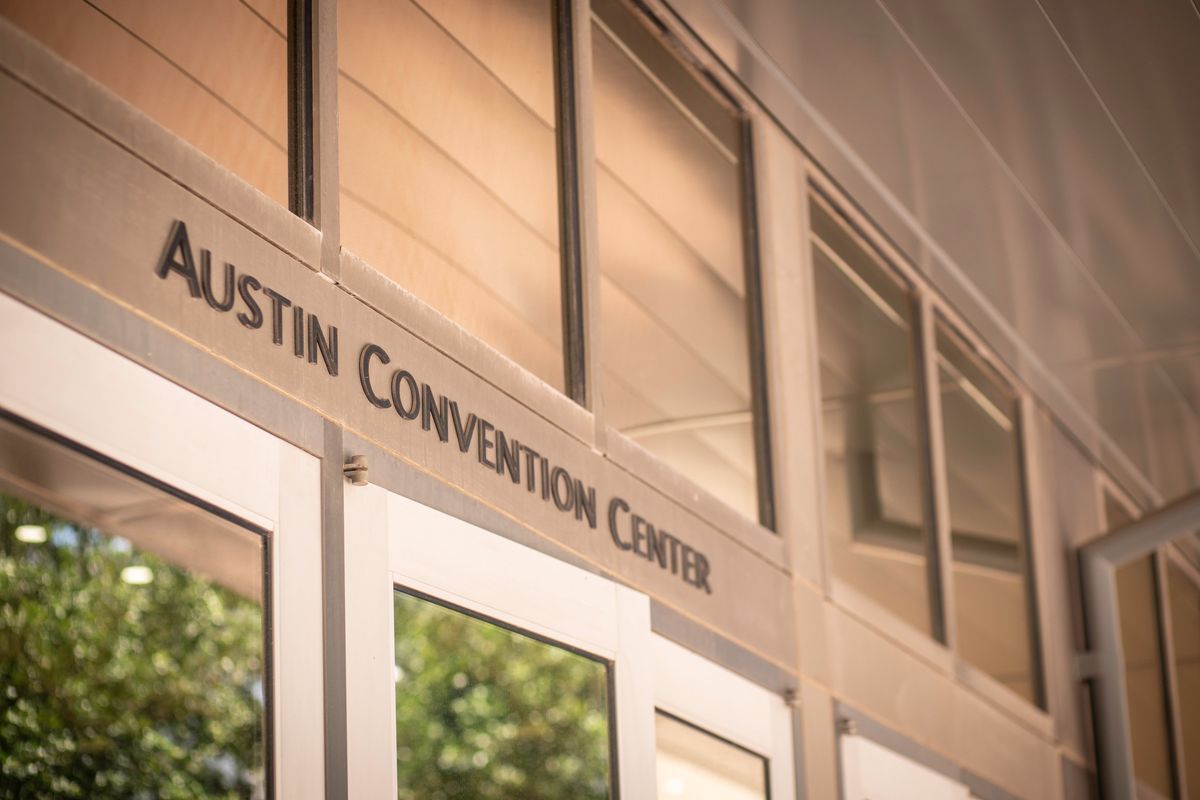 (Shutterstock)
Austin public health officials expect to start the activation process to open the convention center as a field hospital in the next week or two due to the COVID-19 surge.
"It seems very clear to us that we are going to run out of hospital beds," Austin-Travis County Interim Health Authority Dr. Mark Escott said on Wednesday.
Over the last month, the average number of new COVID cases confirmed in Travis County increased 98% to 537. The average number of COVID-related hospital admission grew even more rapidly, increasing 140% to 77 in that same time period.
Between Monday and Tuesday, the average number of COVID-related hospitalizations jumped from 77 to 83 daily, pushing Travis County deeper into the red zone of Stage 5.
The COVID-19 Modeling Consortium at the University of Texas at Austin projects the Austin metro will exceed its ICU capacity by Jan. 15 if transmission continues at its current rate. Nearly 90% of ICU beds at the metro's three hospital systems—Ascension Seton, Baylor Scott & White Health and St. David's HealthCare—are occupied, as of Tuesday afternoon.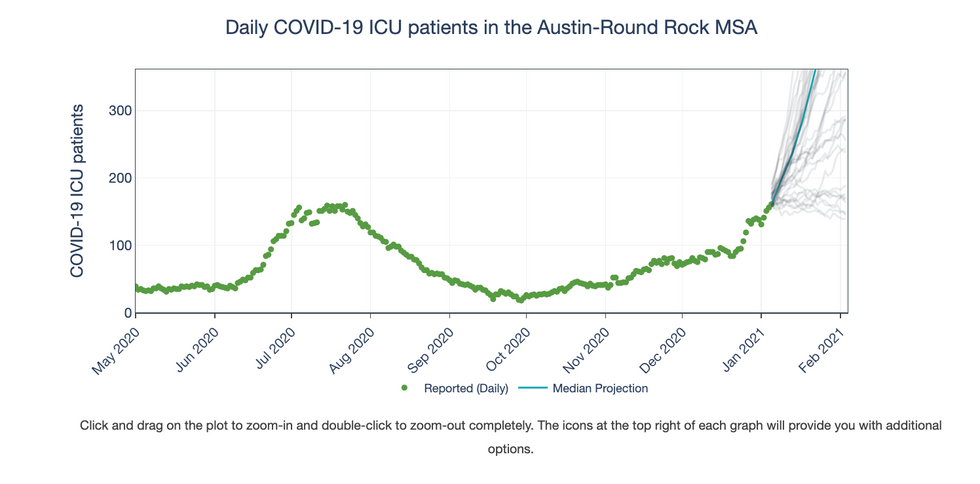 (COVID-19 Modeling Consortium at the University of Texas at Austin)
This surge in hospitalizations is likely fueled by holiday gatherings.

Typically, it takes about two weeks after an event to see the impact it has on the local caseload and hospitalization numbers. The Austin metro is "smack in the middle" of seeing the impact of Christmas gatherings, Escott said, and will likely see hospitalizations continue to increase over the next week as New Year's gatherings reveal their own impact.
"I had one case investigator mention this morning every single person he investigated was directly related to a holiday gathering," Austin Public Health Chief Epidemiologist Janet Pichette said.
The local positivity rate is also rising sharply. It is now 17.8%, up from 15.5% on Tuesday and 12.7% last week. Escott said it could exceed 20% in the next week if residents do not change their behaviors now.
The high rate of community transmission, combined with the presence of a new, more contagious variant of COVID-19 and a higher number of families opting into in-person learning this semester, has raised concerns about the spread of COVID-19 in schools.
"Those three things are going to lead us to have outbreaks related to schools that we may not have seen in the past," Escott said.
Because the Texas Education Agency has tied state funding of public schools to in-person operations, local officials have avoided ordering another shutdown. But Escott reiterated his recommendation that families opt into virtual learning for the next two weeks, at least, if they are able to. His own teenage children attended school in-person last semester but will now be learning from home.
This is not the only incident in which local officials have bristled at the state's pandemic response in recent weeks. The Texas Supreme Court recently blocked Austin-area orders that restricted dining in and drinking at restaurants over the New Year's weekend.
"We have reached the limits of what we can do under state law and through executive orders," Escott said. "We would encourage the state to reassess its plans."
With most areas of the state in surge and record numbers of hospitalizations and deaths, he argued it is time for the state to consider stronger policies. "It(s strategy) is clearly not working," he said.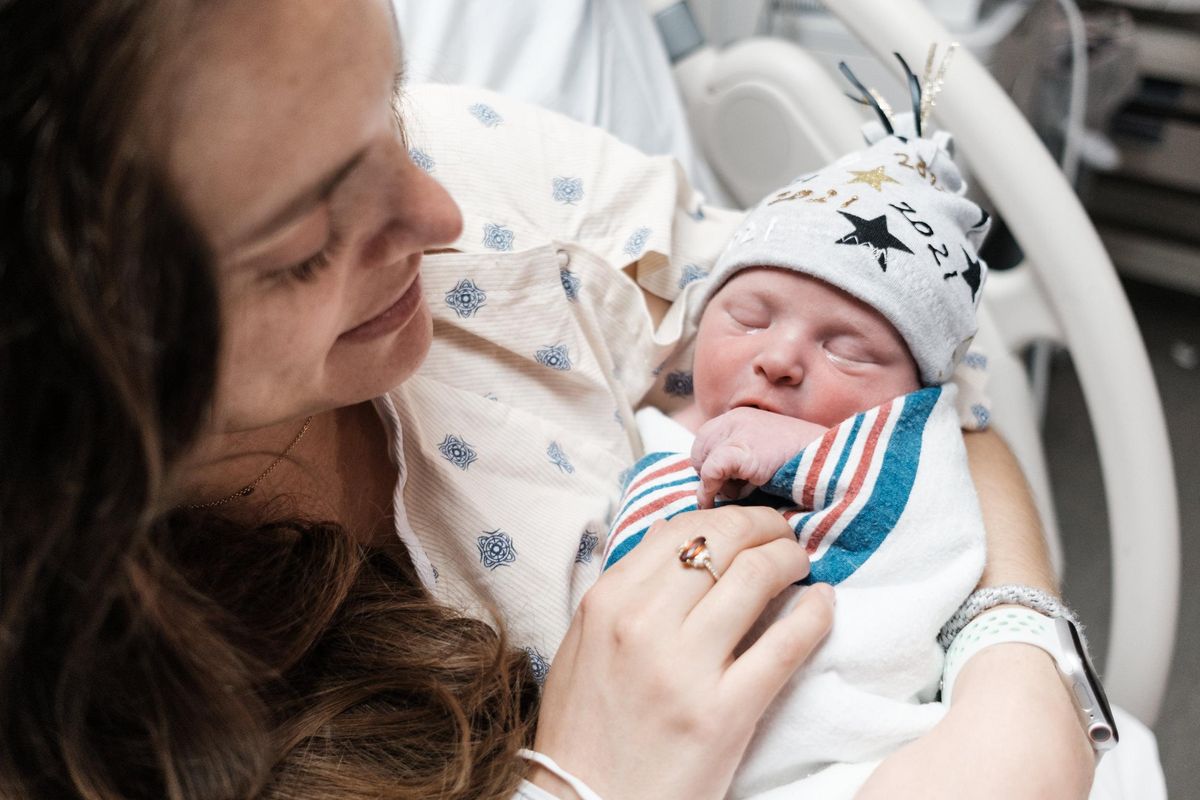 (L. Brent Gilmore/Hello & Co. Photography)
For many Austinites, 2020 couldn't end fast enough as they looked forward to the fresh start a new year symbolizes. For some families, the day was made even sweeter with the welcome of new additions.
Paulo Andres Casterlin Escobar came into the world three seconds after midnight on Jan 1. The 7.1 pound healthy baby boy was born to parents Ivana and Andrew Casterlin at Ascension Seton Medical Center. Young Paulo was the first baby born in Austin in 2021.
Meanwhile, St. David's saw the second birth of the year just 30 minutes later. Kesha Matthews gave birth to her baby boy Jordan Arvie Jr. just months after Hurricane Laura forced the family to flee from Lake Charles to Austin.

A spokesperson said this is Matthews' and Arvie's third child.
Austin Pets Alive! also welcomed their first litter of 2021 this weekend when one of their felines, Sparkle, gave birth to two kittens in a foster home. Anthony, Abigail and their three-year-old mother will all be available to go into their forever home(s) in a couple of months when the kittens are old enough.