Get connected with our daily update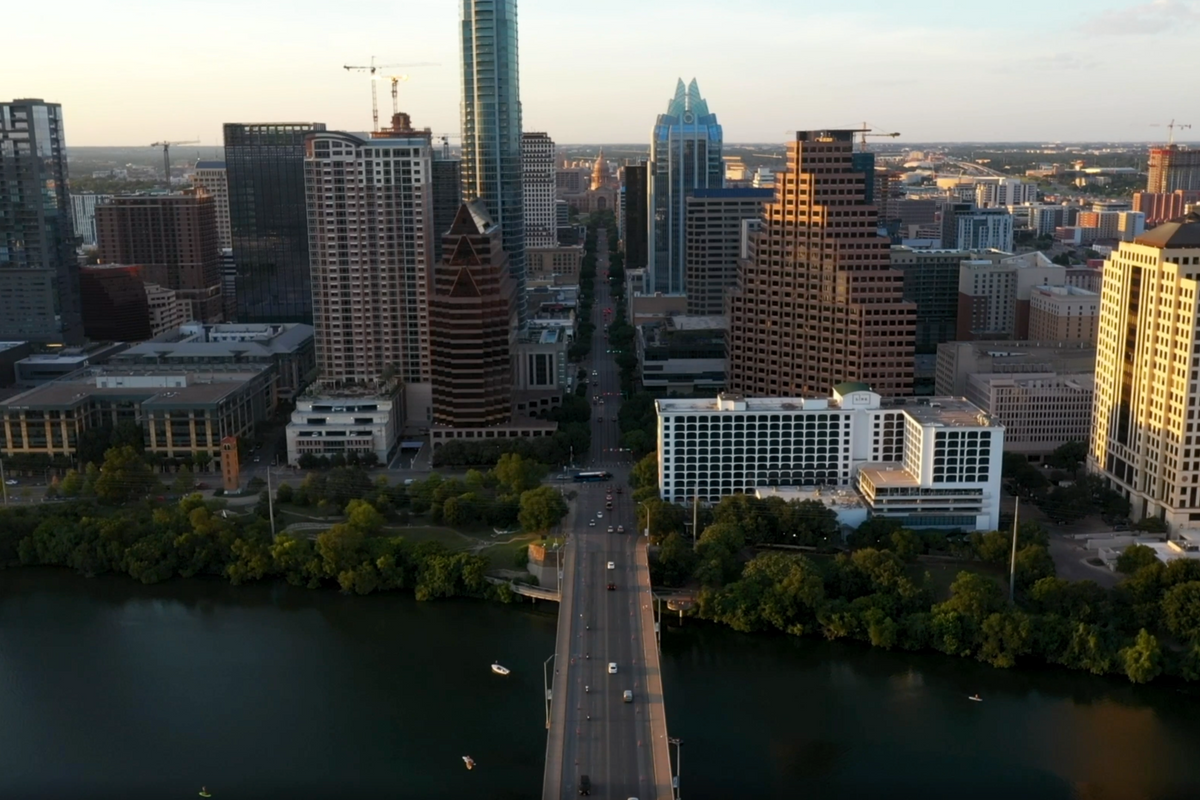 In the second anti-Austin op-ed published on a national news site within a couple of weeks, Bloomberg columnist Conor Sen writes, "Young and ambitious? Move to New York, not Austin."
Despite the headline, the story is more praise of low New York rent than a diss toward Austin life like what Brett Adler published in Business Insider last month.
Sen writes that apartment rents have fallen more than 20% in several major metro hubs, including San Francisco, New York, Boston and Seattle, because of the pandemic.
Although Austin rent fell by 4% in the past year and continues to sit below the national average, according to RENTCafe, the deficit appears to not be enough for Sen.
Sen admits that many call Austin the "future of the technology industry" but argues that this window of time is the best to move to "the best cities in America," especially New York. To Sen, the Big Apple represents the prime place to be for those just starting their career so that they can be "exposed to countless other people in one's industry from whom they can learn and grow." If remote work continues to be prevalent after the pandemic, in-person jobs may become scarce, meaning that a move to a "hub for in-person activity" such as New York would be more vital than ever. Austin, by contrast, may "specialize more in remote work."
With historically low rent and high levels of retail and office vacancies, Sen writes that New York is in a prime position to create new business growth spurred on by an economic comeback on the federal level.
Austin has become a hot national news topic as tech giants Tesla and Oracle have made the move to Central Texas. Thousands of Californians and some celebrities have also made the famous "Texodus" to Austin due to the so-called similar spirit to the Golden State, among other reasons like housing costs.
A LinkedIn survey from 2020 found that Austin had the most newcomers of any major city in the country.
Austin may not have a rent decrease like the Big Apple, but it certainly packs a punch in the tech industry, housing market and economic opportunity.
Read about another recently published op-ed: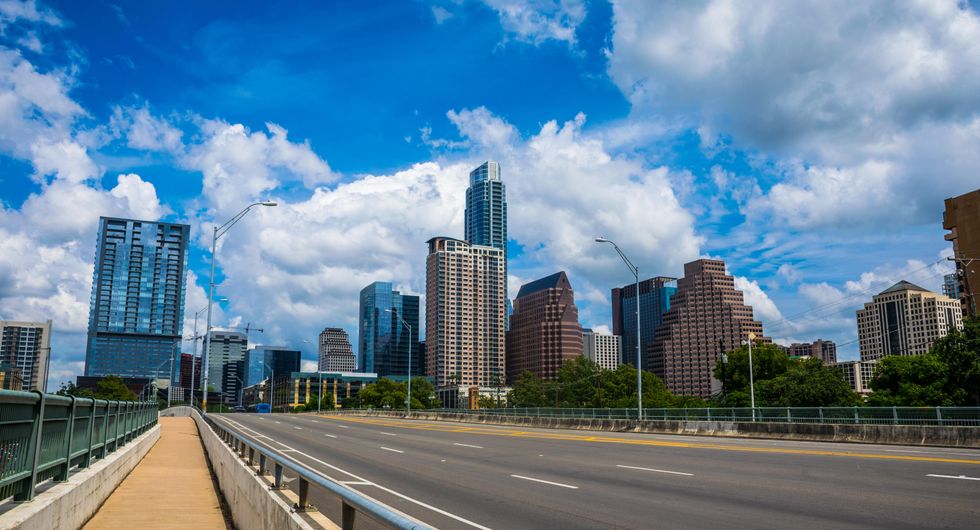 Californian who wrote viral op-ed attacking Austin life tells Austonia he 'didn't include the positive stuff'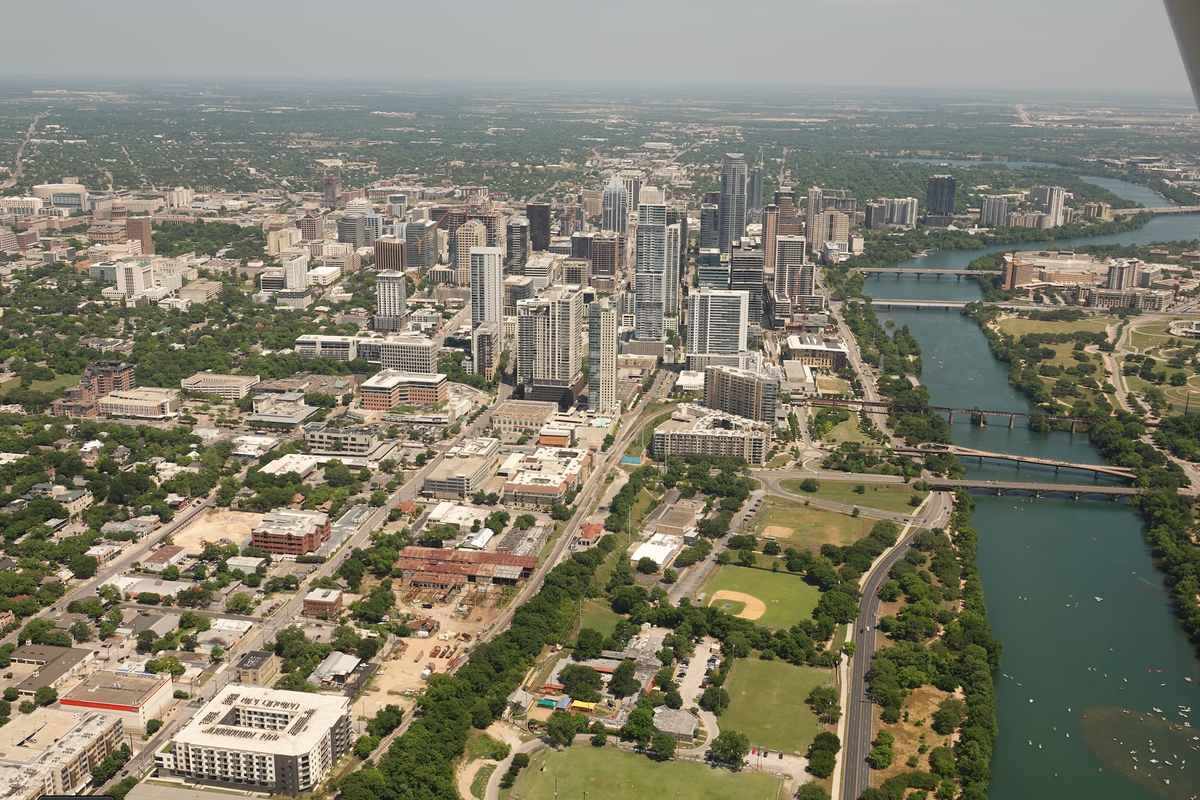 Editor's Note: Joah Spearman is the founder and CEO of Localeur, a local travel startup that shares local recommendations in more than 185 cities around the world. He recently published "An Open Letter to a New Austinite," a guide on what a newcomer needs to know about Austin. The following is his personal response to the negative op-ed published by Californian Brett Alder in Business Insider reviewing his stay in Austin. Views are his alone and do not reflect the views of Austonia.
Yes, I've read it. I rolled my eyes repeatedly as person after person brought a certain Business Insider article to my attention last week. Heavy sigh.
For context, I spent much of my day on Jan. 20 feeling myself shed pounds of anxiety, fear and uncertainty from the last four years under Donald Trump. Four years in which access to healthcare, Black lives, the environment, the media, progressive policies, science and truth appeared to be under attack at all times–so forgive me for enjoying the moment. A moment that soon passed as I began seeing a Business Insider article about a California man regretting his move to Austin on my Twitter feed.
I'd never heard of Brett Alder. I looked him up on Medium and LinkedIn to try to see if I'd come across him, but nope. Couldn't tell him from Adam. For all intents and purposes, I realized Business Insider likely re-published this random man's blog from 2016 now, on the same day as inauguration in 2021, because he fit the profile of who most people assume is making or considering the popular move from California to Austin: a white man in the tech industry who wants lower taxes and can afford to buy a house.
Considering Austin seems to be the biggest winner of the pandemic from a tech industry and growth standpoint, I can imagine the editor of Business Insider thinking of all the clicks they'd get by pissing off the residents of the fastest-growing city in America and giving San Franciscans a rare thing to cheer about amid some of the country's most strict COVID-19 restrictions and constant headlines about companies and residents fleeing their city.
So, there it was, an article in a major business outlet, skewering my beloved city. And just a week or so after my own "Open Letter to New Austinites" had run in Inc. Magazine albeit with a much different tone. I took a moment before considering if Alder's piece merited a response.
Alder had lamented the weather, the people, the lack of green spaces, and the public schools among other issues he found after moving from San Diego to Austin, despite doubling his house size for the same price and forgoing California's notorious income taxes. For the day or two after inauguration, it felt like every other message I received—a DM on Instagram or Twitter, a text or an email—was someone sending the article. A response was inevitable.
But, after this past weekend, I've realized I really don't need to offer up a rebuttal to the points Alder made about his experience in Austin. It may pain you to hear this, but you shouldn't either. What one random man from California who works in tech thinks about Austin should not get this much attention, and the fact that it did speaks more to our unfortunate assumptions about whose voices are worth listening to and worthy of elevation via a national media outlet (an entire presidential cycle later) than how we should feel about our chosen city.
We should be far more interested in the viewpoints of a longtime Austinite priced out of the East Side and now living in Pflugerville, the result of gentrification and neglectful zoning. We should consider the opinions of Austinites whom moved to San Antonio or Houston to experience a city with more Black or Hispanic inclusion; something Austin must improve. We should wholeheartedly learn from women in Austin's tech scene who've felt excluded, people of color who've launched startups only to be underfunded, young people at A.I.S.D. public schools who lack the resources of their peers at Eanes I.S.D. We should listen to working musicians and service industry professionals trying to make a living and stay close to Downtown in a city where rent prices continue to rise, housing supply remains low, and the income divide in our city grows by the day.
Simply put, Austin has real issues, and these issues require we listen to the right voices. Simultaneously, Austin has real benefits for a newcomer, especially one from California where more space, lower income taxes, a "buy local" mentality and relative affordability are just a few of the pros. I can imagine the editor of Business Insider spent little time speaking to many former Californians still living in Austin because that would have hurt the effectiveness of their (successful) clickbait initiative.
But listening (and, worse, responding point-by-point) to a random guy in tech from California who bought a 4,000-square foot home, got lost at Enchanted Rock, didn't seem to appreciate great food and live music, struggled to make friends, and generally failed to make the most of a city that has so much to offer? Miss me with that.