Austonia AM
100% Austin news, info, and entertainment, straight to your inbox at 6 a.m. every morning.
In five minutes, you're fully informed and ready to start another great day in our city.
Get connected with our daily update
Swimming pools have plenty to offer in this relentless summer heat, but there's just something so Austin about swimming holes in Central Texas that keeps locals coming back for more.
From hideaways within city limits to Wimberley's famous bottomless well, here's a dozen swimming holes to dip into this summer.
What to know before you go
Most gear needed to go to a local swimming pool coincides with what's needed at swimming holes, but there are a few extra steps to take when you visit.
In general, you will need:
Water shoes may come in handy if you're headed to a natural swimming hole but make sure you choose the right footwear if there's a hike beforehand.
Sunscreen
Plenty of water, as there usually isn't usually anywhere to grab a drink nearby
Blankets, coolers, snacks and drinks for a casual picnic by the water
Money, if you're headed somewhere that requires a pass
Tubes/floats are always a fun addition at some swimming holes
Here are a few more steps to take before you head out:
Look for places to grab a bite to eat before, especially if you're planning on staying a while. Barton Springs Pool has Zilker Cafe nearby, while the Spyglass access to Barton Creek is close to a Tacodeli.
Check out the amenities of the small town you're headed to. Wimberley's historic square is stocked with famous restaurants, antiques and more, while Dripping Springs is known for its craft breweries.
Make sure you grab a pass if you need it. Some offer free access, others require reservations beforehand.
Plan your parking situation ahead of time. Some swimming holes are limited on parking, so leave early if you're headed to a popular spot.
If you're planning on drinking or eating at the pool, make sure to check if alcohol, glass containers or other materials are allowed on site.
Many of these locations aren't just swimming holes—if you're interested in more, check to see if the park offers rock climbing, boating, camping or other activities.
Barton Creek Greenbelt, multiple locations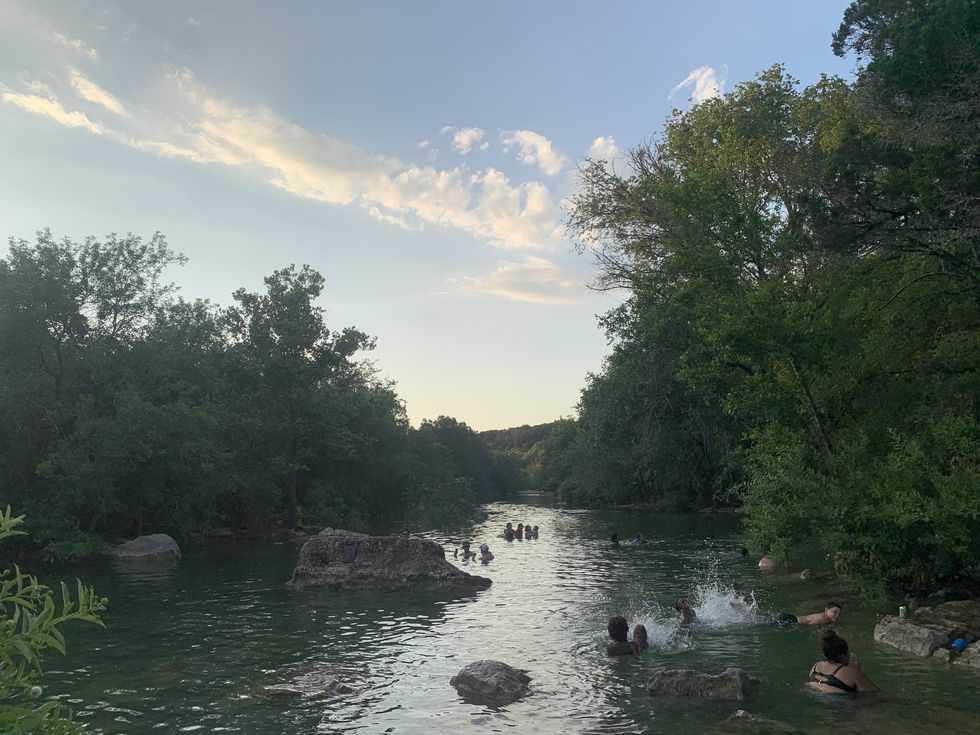 The Barton Creek Greenbelt has plenty of access points and swimming holes throughout its miles of trails. (Claire Partain/Austonia)
The famed Barton Creek Greenbelt is pockmarked with swimming holes throughout its 12.68 miles of trails.
Twin Falls is a popular destination for swimming, rope swings and a 40-foot-deep section perfect for doing your best diving tricks, which you can reach after a quick hike. There are many Greenbelt stopping points, so look up the "Barton Creek Greenbelt Trailhead" if this is your desired destination. Take a left on the Mopac Expy Frontage Road to find plenty of parking. It's about a half-mile walk, so prepare accordingly.
Gus Fruh offers something for everyone—for those looking for a hike, the Main Access point is about 1.4 miles from the swimming hole, and popular rock climbing spots, including Urban Assault, sit nearby. For quick access, head to 2642 Barton Hills Dr. It's located in a residential neighborhood, so there may be limited parking.
Campbell's Hole is a more off-the-grid option for Austinites. The swimming hole can be accessed two ways: via 1601 Spyglass Drive or 2010 Homedale Dr. (Barton Hills Elementary.) However, you can also hike to this less-trafficked spot from Gus Fruh or by way of Trail's Head.
For those looking to conquer the wild, Trail's End/Sculpture Falls swimming hole is just a 1.25-mile walk from the Twin Falls access point and also accessible at 1710 Camp Craft Road. If you're not looking for a workout, beware that the half-mile stretch before reaching the falls is the steepest area of the Greenbelt.
Barton Springs Pool, 2201 Barton Springs Rd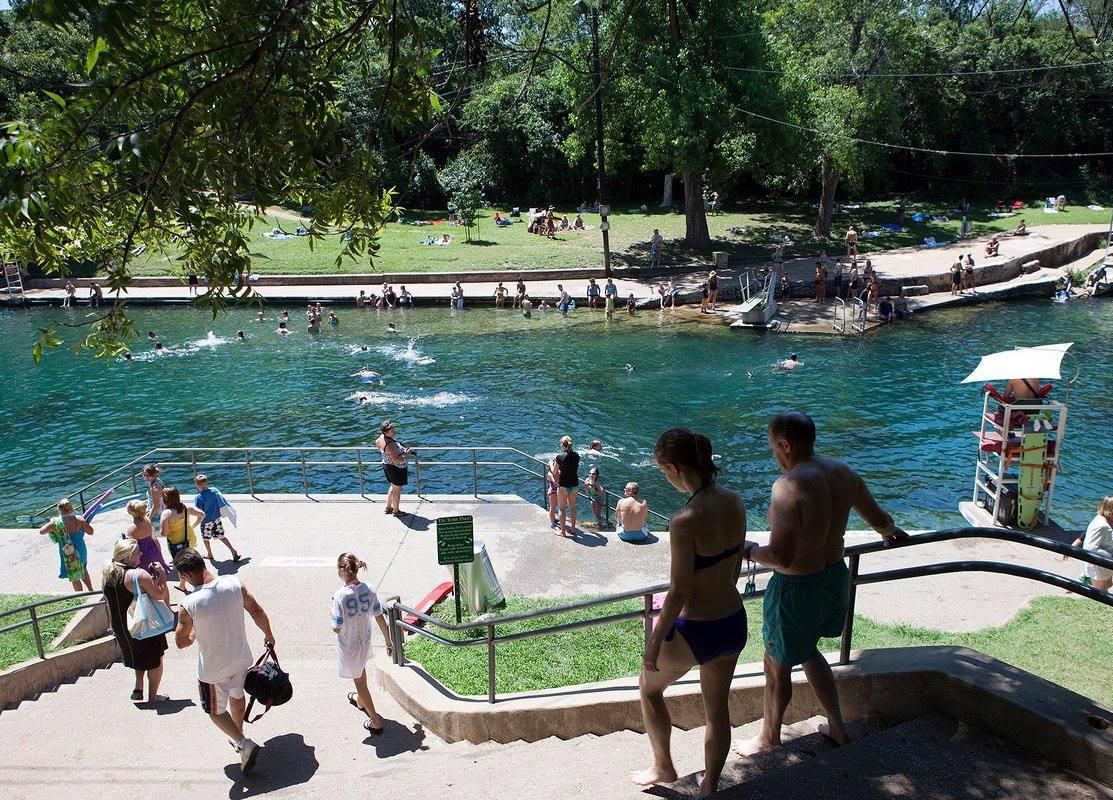 Barton Springs Pool has been a favorite for Austinites for decades. (Barton Springs Pool/Facebook)
Barton Springs Pool has continued to turn heads in its decades of existence. According to the city of Austin, state legislators have made laws there, topless swimmers made waves in the 1970s and actor Robert Redford learned to swim at this site while visiting family.
The pool's rectangular shape and concrete edges mimic a man-made swimming pool, but it is actually fed by springs that keep temperatures near 70 degrees year round.
The pool is located in Zilker Park and attracts hundreds of visitors a day. Efforts made by nearby restaurant Zilker Cafe to bring alcohol on the premises recently failed, but the cafe is still open for a bite to eat just before or after taking a dip.
New lifeguards have joined the team, meaning residents will have access to the pool from 8 a.m.-10 p.m. for five days a week instead of four. Click here to buy a Barton Springs Pool pass.
Krause Springs, 404 Krause Springs, Spicewood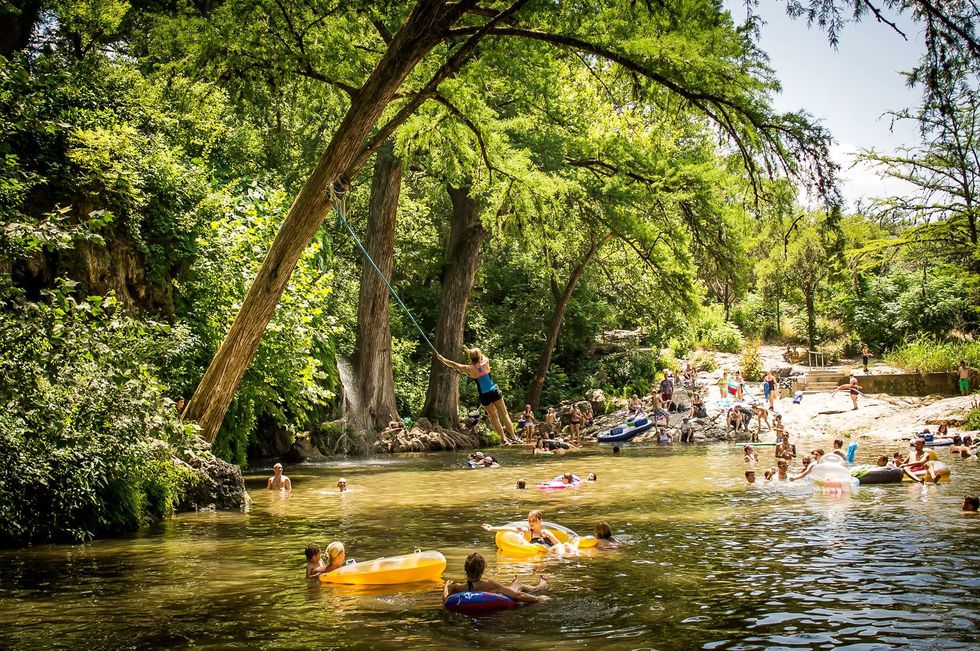 Krause Springs offers a man-made and natural pool on its preserve. (Krause Springs/Facebook)
This popular swimming and camping destination has been run by the Krause family for over 50 years. Much like Barton Springs Pool, the site offers a man-made pool fed by 68-degree water year round. It also features a natural watering hole and plenty of space for camping.
The springs are located in Spicewood, around 30 miles northwest of Austin, and are open from 9 a.m.-8 p.m. every day.
Day passes for adults are $9 apiece, while overnight passes including tent and RV camping are $15 a night. For more information, click here.
Jacob's Well and more in Wimberley
Wimberley is the perfect summer getaway. With a downtown stocked with old-fashioned cafes, live music and unique goods, an H-E-B nearby and beautiful scenery everywhere you look, it's hard to be bored at the Hill Country hideaway.
Located about 45 minutes southwest of Austin, Wimberley has multiple swimming locations to choose from.
Jacob's Well, 1699 Mt. Sharp Rd., is one of the most famous swimming holes in Texas, partially because of the mystery that lies underneath. The hole drops 140 feet down before funneling into several underwater caves, some of which have yet to be fully explored. The hole, which is the second-longest submerged cave in Texas, attracts thousands every year due to its vast depths, beautiful scenery and abundance of unique wildlife. The hole itself, which comes after a mile hike, is as small as it is deep, meaning reservations are scarce. Plan in advance if you wish to jump off the cliff into the water. Those not looking to swim can access the point without a reservation from 8 a.m-6 p.m. daily. Click here to reserve a spot.
Blue Hole Swimming Area (100 Blue Hole Lane) is another classic go-to in Wimberley, equipped with a large lawn for picnicking, hiking trails and a high-flying rope swing. Book one of two daily time slots—or both—here.
Cypress Falls (50 Marina Cir) is a private swimming hole complete with a nearby bar, lodging and more. Grab an $8 day pass here.
Hamilton Pool Preserve, 24300 Hamilton Road, Dripping Springs—partially closed
Dripping Springs' iconic natural swimming area is partially closed due to falling rocks caused by the winter storm. No swimming or hiking is allowed underneath the hole's natural overhang, although the park and beach nearby are still open.
While it may not be an ideal spot to cool off for the foreseeable future, locals can still enjoy hiking and outdoor excursions at the park. Book a reservation here.
McKinney Falls State Park, 5808 McKinney Falls Parkway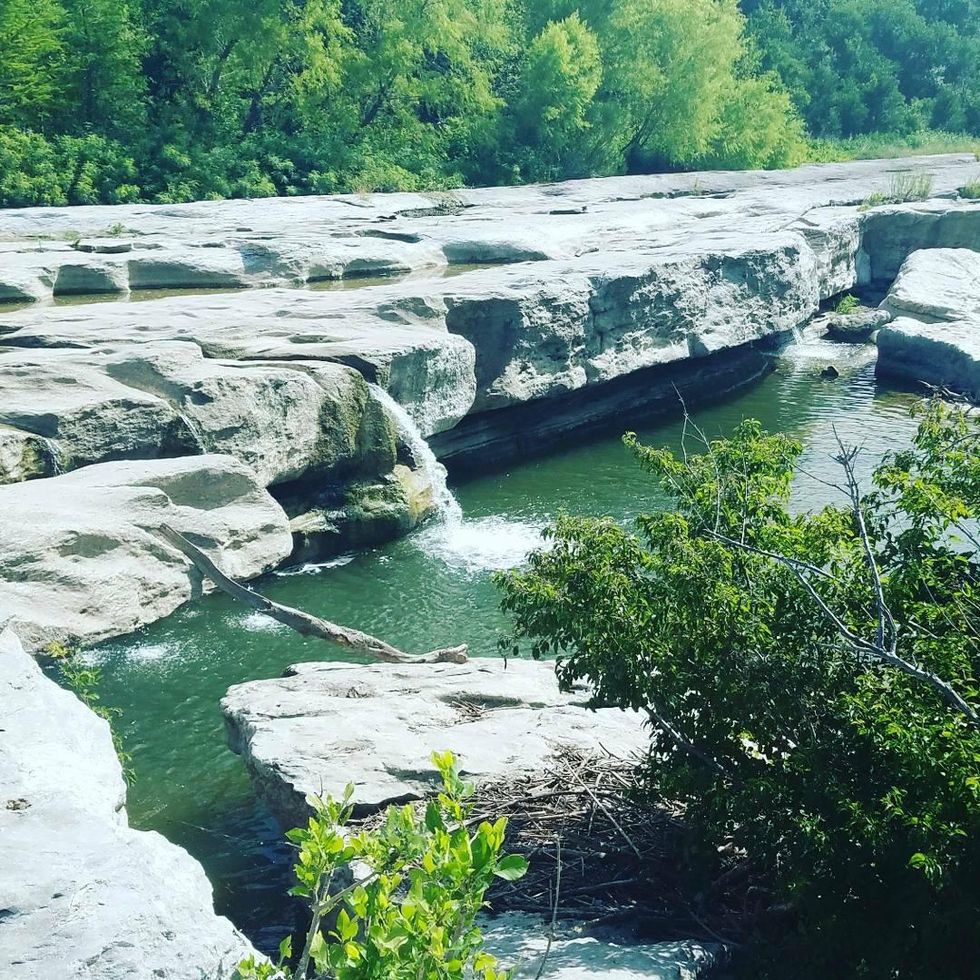 There's more than just a waterfall tucked within Austin city limits at McKinney Falls State Park. (McKinney Falls State Park/Facebook)
Tucked away in deep southeast Austin is McKinney Falls State Park, complete with a waterfall, fishing, hiking and camping destinations. The park, which sits within city limits, also has plenty of swimming spots along Onion Creek. Check out fees and more information here.
Cliff jumping at Pace Bend, 2805 Pace Bend Road North, Spicewood
While Pace Bend sits on Lake Travis, not a swimming hole, the site is perfect for thrill-seekers looking to spice up their summer. Besides cliffside camping, horseback riding, boating and hiking trails, the park's main attractions are the cliffs overlooking the lake. Cliffjumpers squeal in delight as they splash into the water from dizzying heights, and there's plenty of space to picnic or barbeque with thrilling cliffside views.
If you plan on going, leave your dog at home or out of the water: algae that can be harmful to dogs has been found on Lake Travis.
Day passes are $5 a person. Learn more about the park here.
Despite the many perks that come with Austin summertime, outdoor BBQ, lounging at Barton Springs Pool and boating on Lake Travis, getting bit by mosquitos is not one of them.
In a mosquito season that lasts until November in Texas, keeping the mozzies at bay is not the ideal way to spend the summer. Plus, according to Pests.org, Texas is in for more mosquitos than average this summer on account of a much wetter than normal summer.
Nationwide, Austin was named the 33rd worst city for mosquitos, so the internet has even thought of some curious ways to prevent them:
In all seriousness, here are some of the best ways to prevent and relieve yourself of those itchy bites.
Topical bug repellent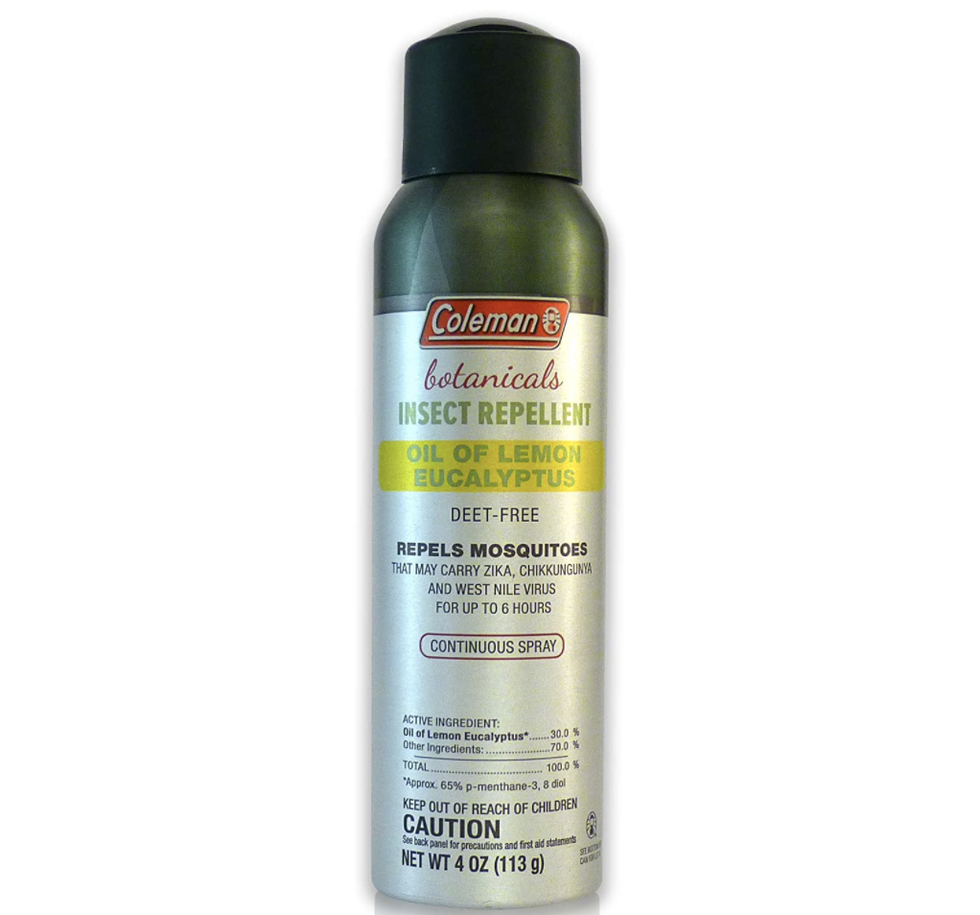 Preventative sprays and lotions are typically the best ways to prevent getting bites since you are adding a protective layer directly to your skin. For optimal protection, look for products that have either DEET, Picaridin, IR3535 or oil of lemon eucalyptus. For natural options, essential oils like lavender, rosemary, orange, marigold or basil tend to be most effective.
Bug wipes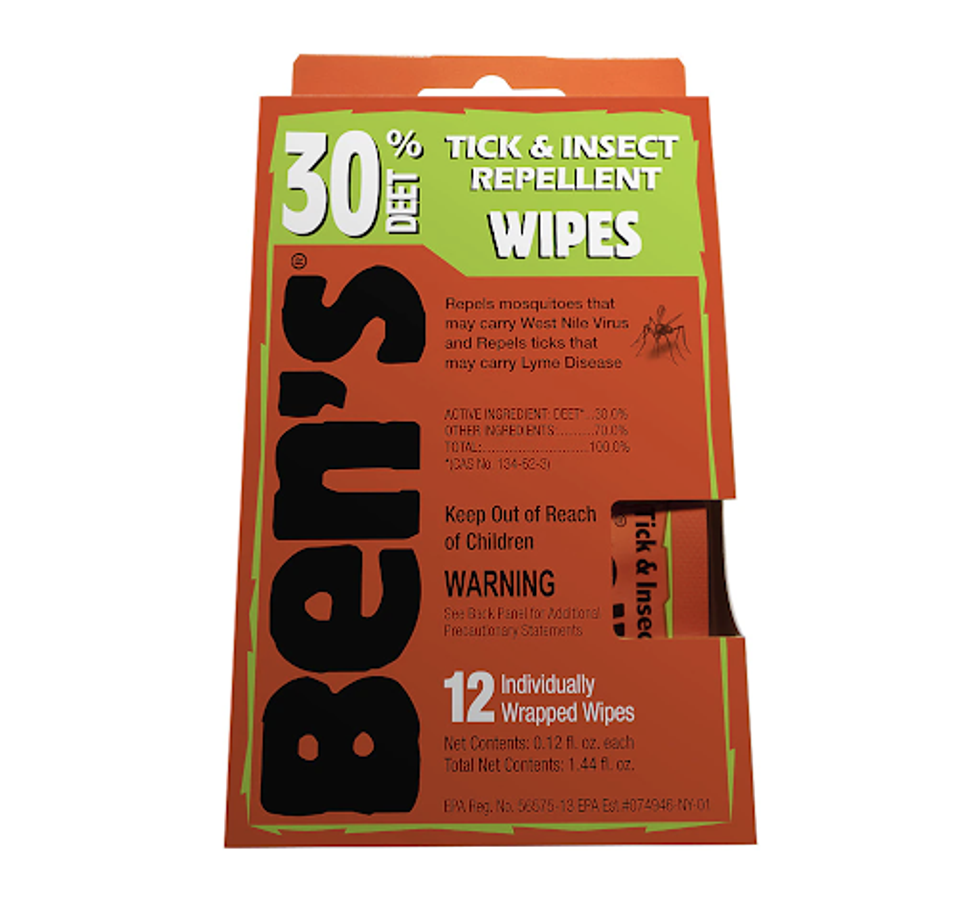 If you need something on the go and don't have the capacity to bring a clunky can with you, grab some wipes that will fit into your bag or back pocket. Ben's DEET wipes give you a 30% DEET for protection or Natrapel's wipes are approved by the Environmental Protection Agency, so they are proven to work.
Patio zappers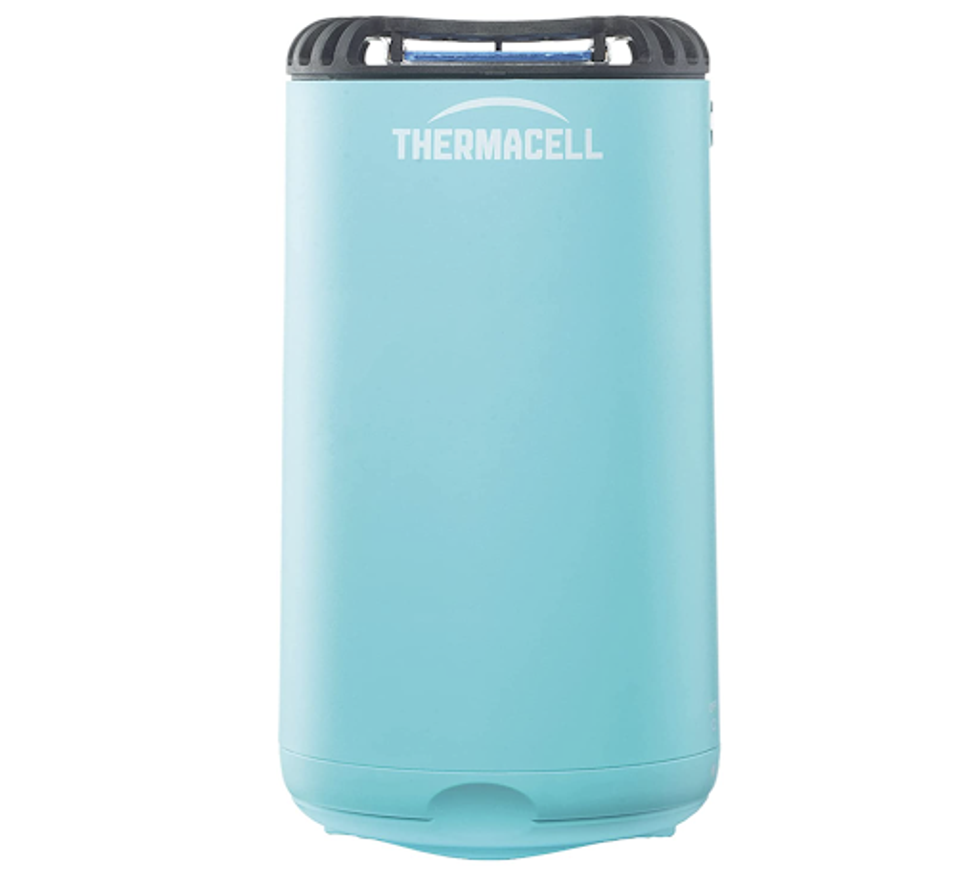 Have a personal vendetta against mosquitos? A mosquito zapper will stop them in their tracks before you even have to look at them. The Thermacell Patio Shield Mosquito Repeller will only run you $20 and will stop those pests in their tracks and is activated by heat, so there's no batteries or cords and you'll be unstoppably armed.
Citronella candles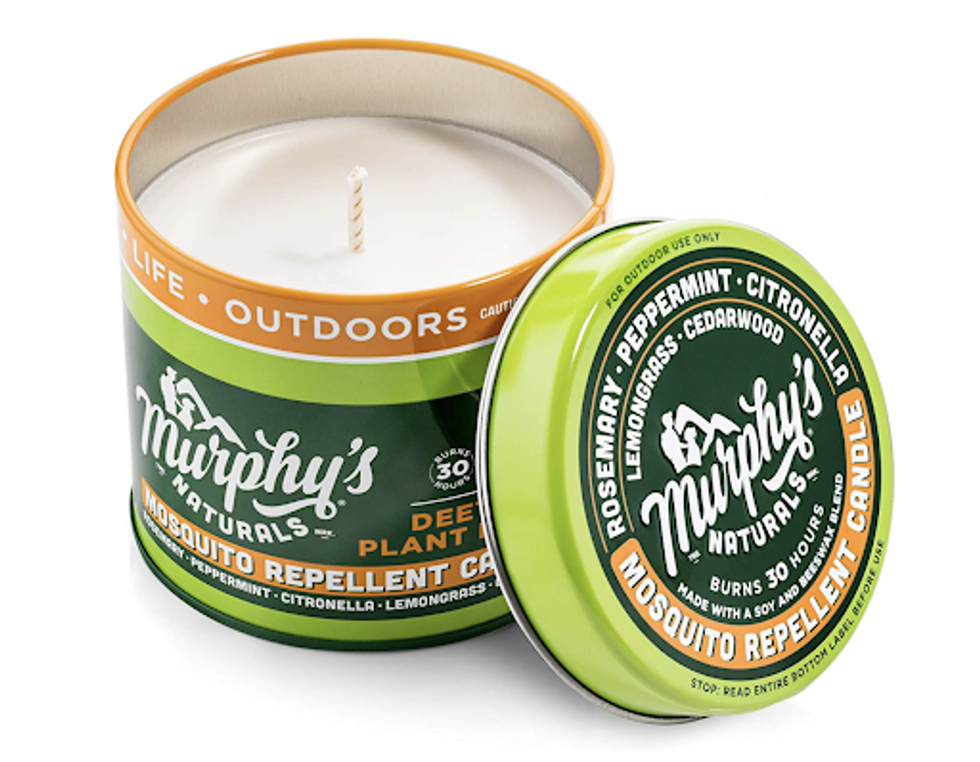 Citronella candles are a must for patio spaces, plus they bring a soothing ambiance. You can pick up a citronella candle at almost all places that sell outdoor products. Small sizes will keep you protected on a balcony or small porch, but you might want to opt for a bigger tub if you're planning to be in a more open space.
Mosquito dunks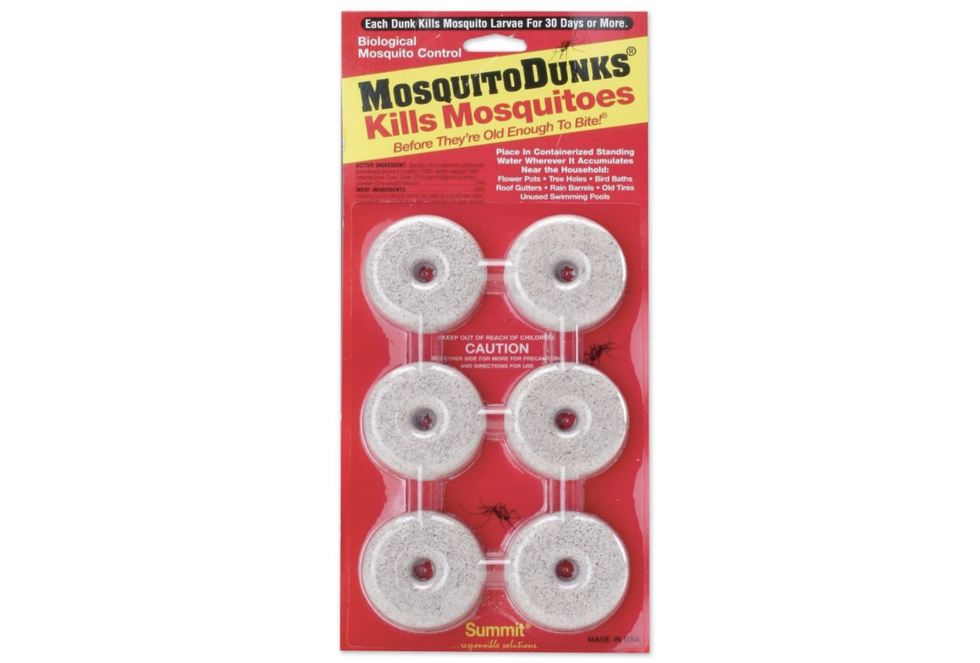 If you're just trying to keep skeeters from laying eggs in your pond, pool or plants, Summit's Mosquito Dunks will kill larvae for up to 30 days. Bye-bye, baby mosquitos! The little circles are EPA approved and safe for pets, fish and wildlife.
And if you've already been bitten...
Bug Bite Thing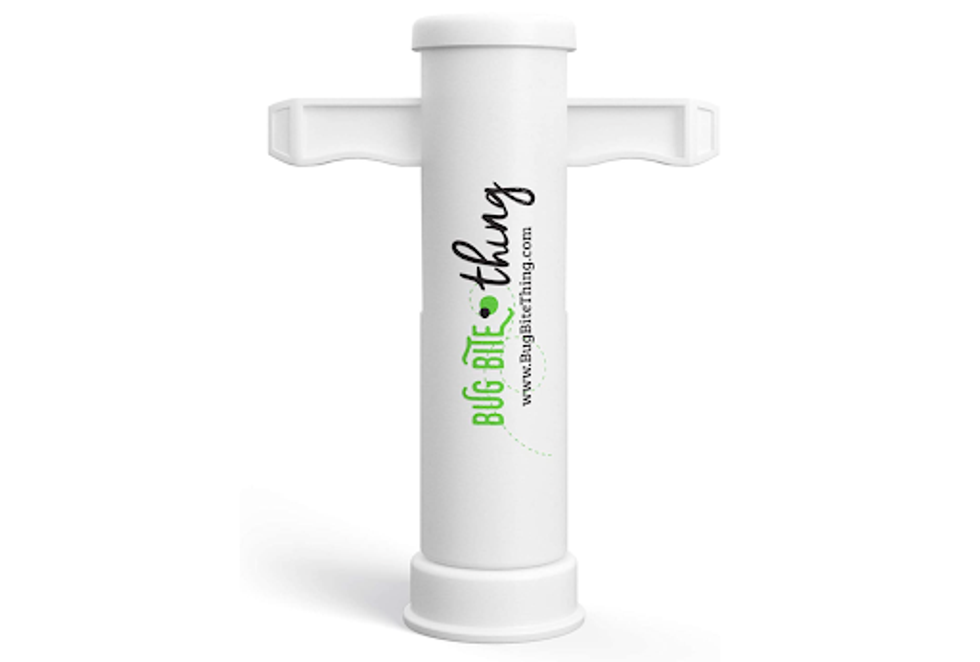 The reason mosquito bites itch is because the mosquito's saliva contains an anticoagulant and proteins that trigger the body's immune response, releasing histamine that causes an itch. The Bug Bite Thing uses suction to extract the saliva or venom from bites, relieving you of itchiness without the aid of topicals.
Calamine or anti-itch lotion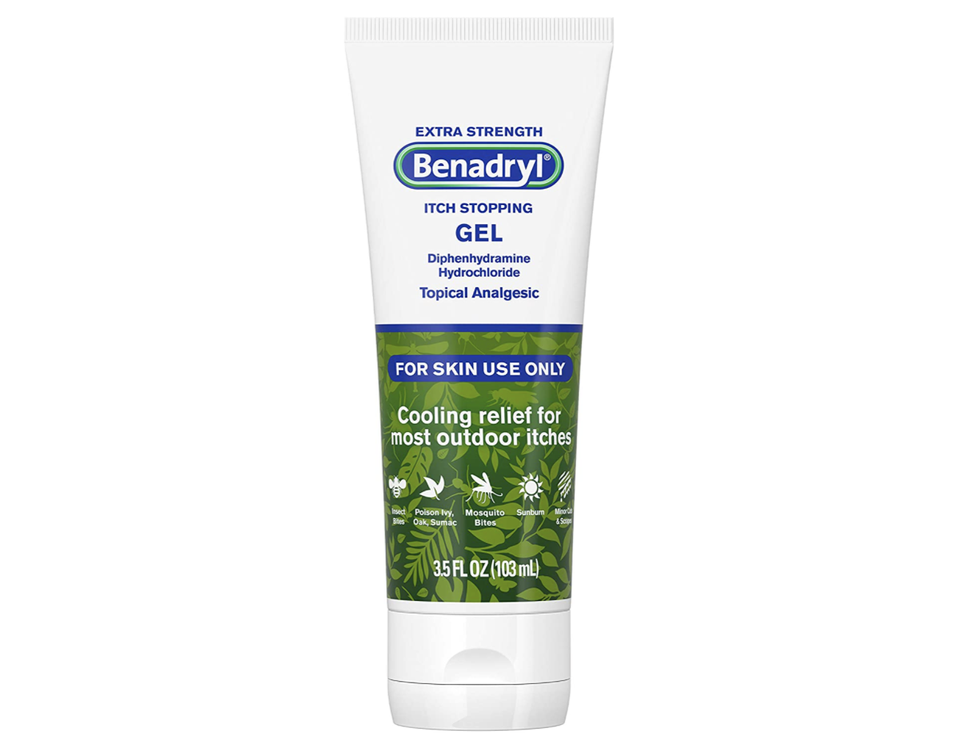 Calamine or over-the-counter anti-itch lotions will save you time, scars and the annoyance of constant itching after a bite-full weekend. Benedryl's itch-stopping gel contains diphenhydramine hydrochloride, a histamine blocker, that will keep that itch at bay for hours.
Cold compress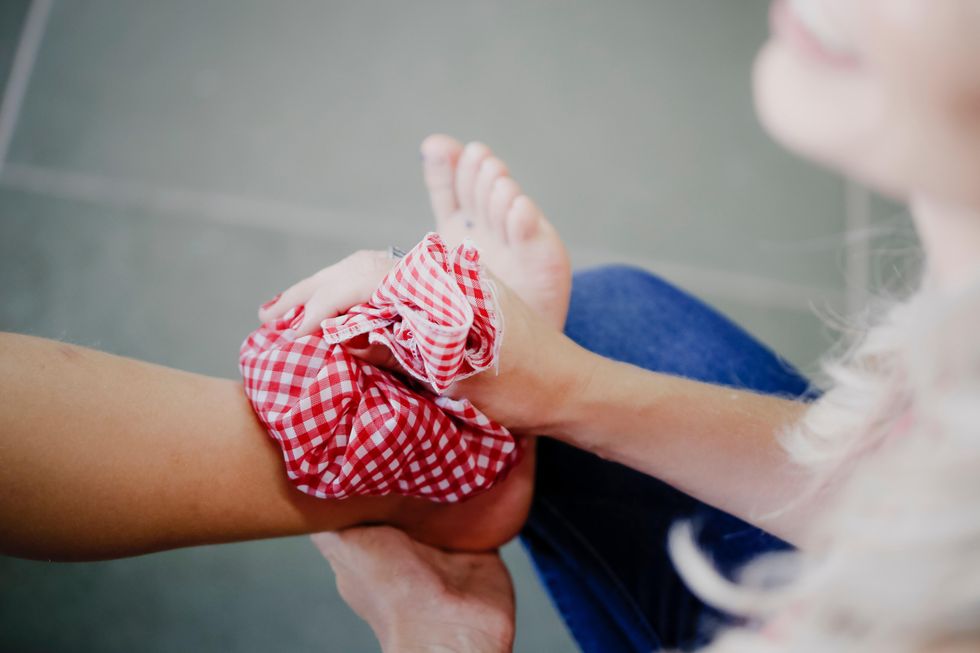 (Pexels)
Cold temperatures reduce inflammation, so applying a cold compress will give you temporary relief. It may not stop itching for good but give it enough time and you might forget about the bite altogether.
Baking soda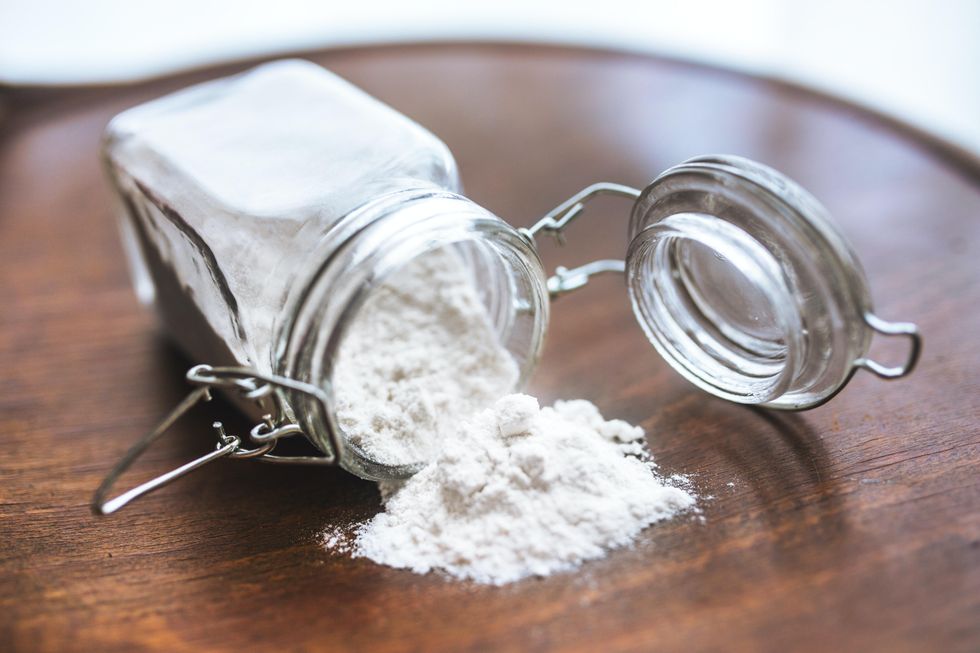 (Pexels)
Using baking soda on a bite has a similar effect to the Bug Bite Tool, drawing toxins to the surface of your skin. To try it yourself, mix baking soda with just enough water to make it into a paste, slather a generous layer onto the bite and leave it to dry for 10 minutes before washing it away.
Don't let mosquitoes ruin the summer of 2021!
This is not medical advice. If you experiencing an adverse reaction to bites, call a doctor.