Get connected with our daily update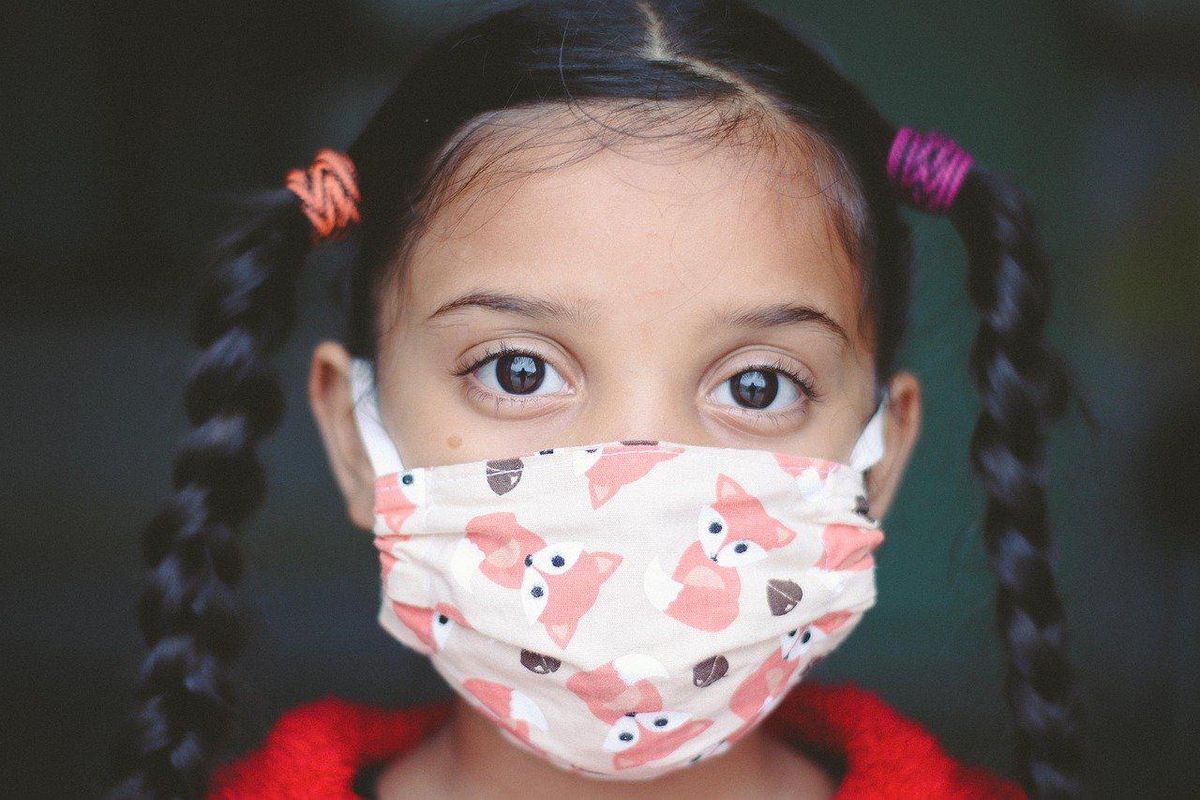 Pediatric COVID cases have surged to their highest daily levels yet during the omicron surge, causing a "domino effect" on schools and hospitals, Austin Public Health said in a press conference Friday.
Austin is currently at Stage 5, the highest level of COVID risk-based guidelines, as the community transmission rate remains at an alarming level with 1,896 cases per 100,000 residents in the past seven days. At this level of risk, the CDC recommends canceling school or moving extracurricular activities online, and per APH recommendations, K-12 schools are requiring masking as some schools briefly shut down due to the surge and current wintry weather.
The department urged residents to vaccinate their children as 91% of children who have been hospitalized due to COVID in the past two weeks are unvaccinated.
Of the 28 children in hospitals for COVID, none are vaccinated—a trend the area has been reporting for weeks, APH guest and Executive Director at Capital Area of Texas Regional Advisory Council Douglas Havron said.
"Tis the season for respiratory illnesses" in pediatric populations, APH Interim Director Adrienne Stirrup said, and more children at hospitals are being diagnosed with combinations of COVID, the flu and the common cold when they arrive.
While variants of the past have usually had little effect on children, APH said the omicron variant has posed a new threat on the youngest portion of the population in recent weeks because of low vaccination rates and rapid spread at schools. At Delta's peak, the city saw 36 new pediatric cases in a day, but Havron said 46 new cases were reported Thursday.
For parents that may have been apprehensive about getting their young children vaccinated, Stirrup said that studies have shown that the vaccine can safely protect children from risk of severe illness and hospitalization from COVID.

"We've now delivered millions of doses of vaccine to children in a safe way, and we know that we are seeing 90% protection from hospitalization and severe illness in children who are vaccinated," Stirrup said.
Chief epidemiologist Janet Pichette said the department is hopeful that Austin will see a dip in omicron numbers as a result of proper masking, testing and vaccinations,
"I like to think that we're close to the peak of where we are and that things will get better over the next week or so," Pichette said. "That's what the projections seem to show... hospitals are still continuing to be impacted, so when I start seeing numbers that tend to flatten out, I'll be a little bit more optimistic that we're on the downhill side."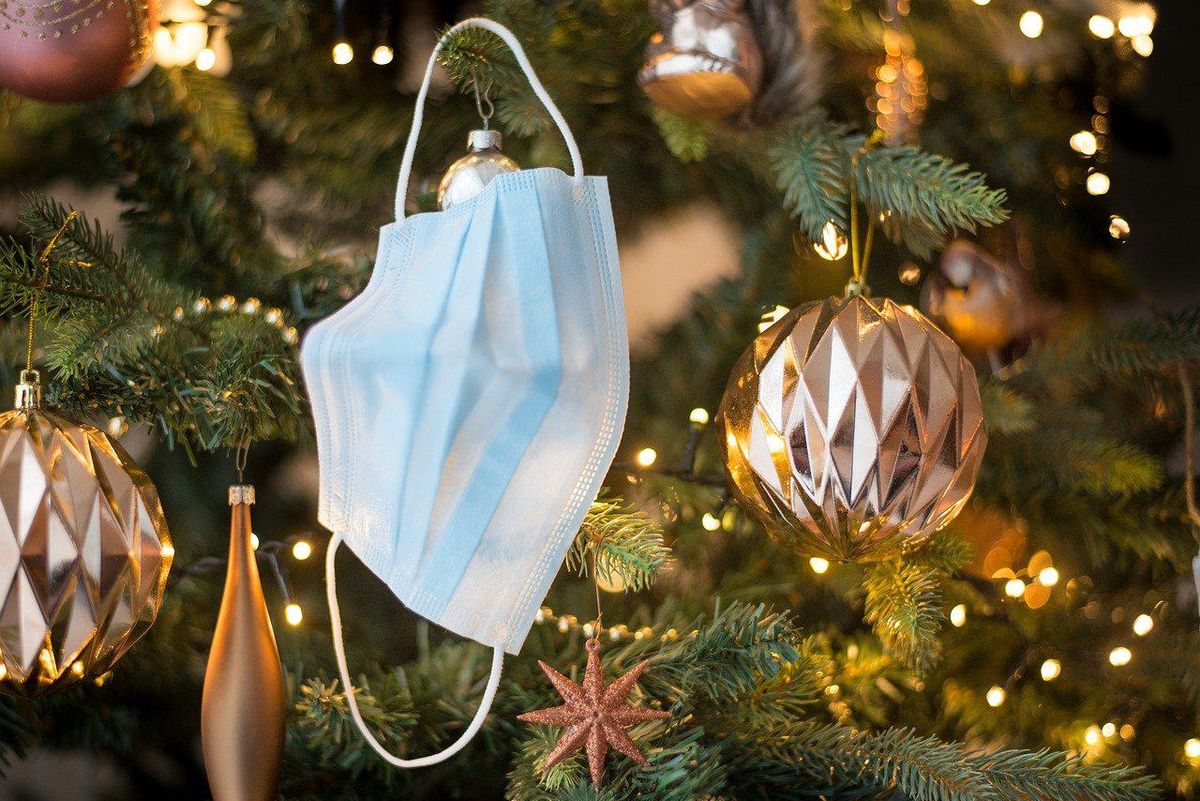 Despite over 10 days of lower hospital admissions, Austin Public Health said in a press conference Friday that they will remain in Stage 3 COVID risk-based guidelines ahead of the holiday season.
Austin has seen a seven-day rolling average of 14 or fewer hospitalizations for a week and a half, which technically reaches the threshold for APH to return to Stage 2 guidelines for the first time since the onset of the third surge in July.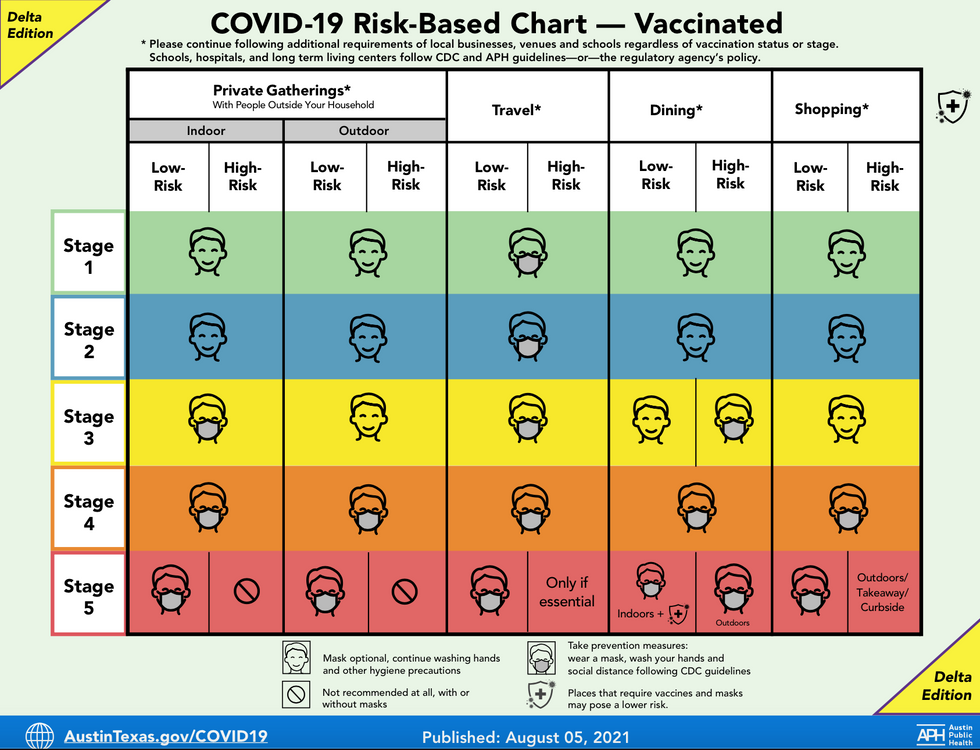 Austin will remain in Stage 3 of its risk-based guidelines. (Austin Public Health)
At Stage 2, vaccinated individuals would only be recommended to wear a mask when traveling, lifting masking recommendations for indoor private gatherings and high-risk individuals while dining. Partially vaccinated and unvaccinated individuals are recommended to wear masks at all gatherings outside of the home while still in Stage 3.
Health officials said they won't downgrade the city's recommendations in fear of repeating mistakes over 2020's holiday season. Austin-Travis County Health Authority Desmar Walkes said that community-based transmission, which counts the number of cases per 100,000 residents in a seven-day period, is a new factor to be considered.
"Doctors like to not just treat disease, but we like to prevent disease," Walkes said. "New information from what we've just experienced with the latest Delta surge, and lessons learned globally has shown that (community-based transmission) is an indicator along with a seven-day moving average of hospitalizations that will help us make decisions to keep our community and our hospital system protected."
Prevention is key for APH after the summer's third surge, which peaked at 23 deaths on a single day on September 8 as the city reached a "grim milestone" of 1,000 COVID deaths.
Walkes said that APH is looking back on missed signs from the onset of the third surge, which was spurred by the highly-contagious Delta variant, and an after-holiday spike that took place last winter.
"If you're that person who's watching the metrics...you were ready to roll into Stage Two and enjoy your Thanksgiving holiday with limited restrictions," Walkes said. "And I know we're tired. We've been in this for two years, we've lost friends, we've lost family. As the virus continues to struggle to survive, we have to continue to get smarter, make sure that we're using every piece of data that is at our disposal (and) make sure that we're giving the community the best information possible."
Austin last switched stages on Oct. 12 as ICU beds opened up, cases declined and vaccinations increased. For the first time since Sept. 10, Austin saw zero COVID deaths over Halloween weekend after 51 straight days of reported deaths, the longest streak to date.
In the press conference, APH officials reminded residents to consider a booster shot, especially those who received the Johnson & Johnson shot, which only keeps ideal efficacy for around two months. APH sites, Walgreens, CVS locations and Tarrytown Pharmacy are also distributing pediatric vaccine doses after special vaccines were cleared for those aged 5-11.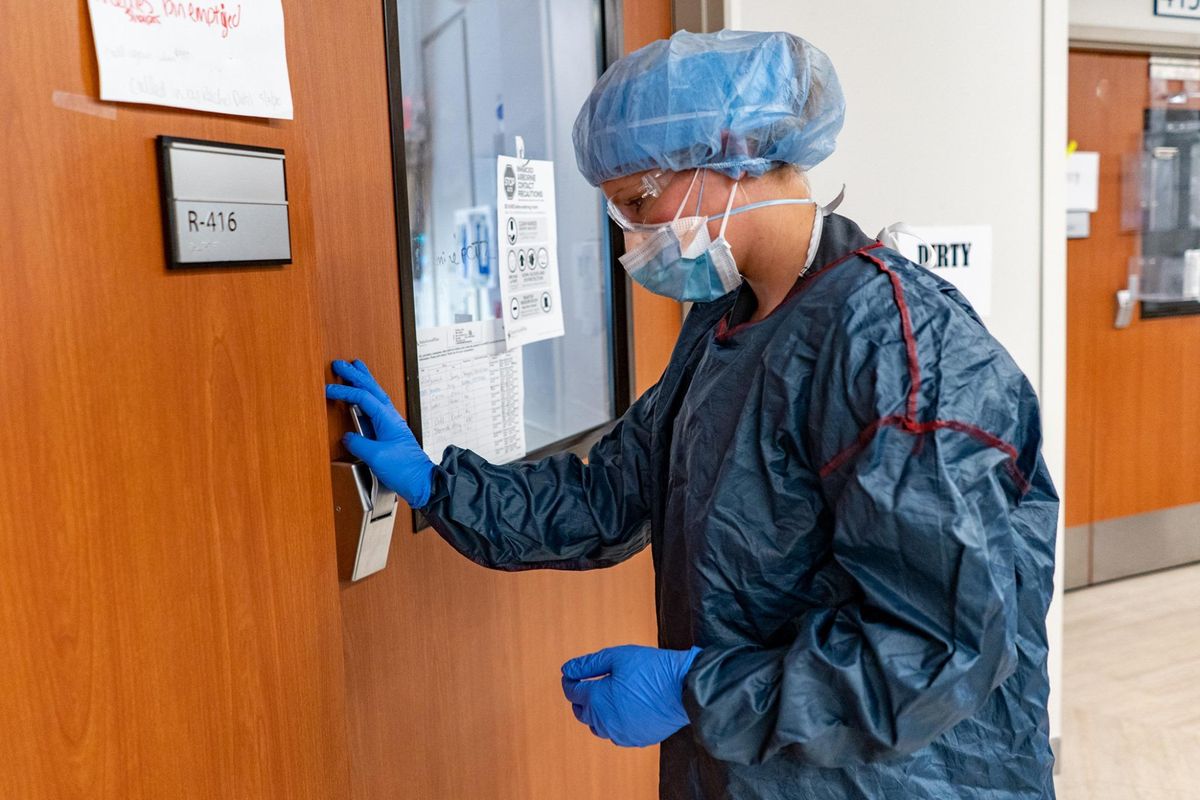 Austin Public Health officials held a moment of silence at a press conference Friday after the city tied for its record-high number previously set on July 24, 2020 with 12 COVID deaths. The city also saw 36 Austinites lose their lives to COVID this week, the highest of this summer's surge.
The single-day death toll was the highest since July 24, 2020, while the weekly deaths for the week of Sept. 3 nearly doubled from a week prior, when 19 residents lost their lives to COVID. The first surge spiked to 38 deaths in the week of July 23, 2020.
Weekly death rates are now higher than the same time last year as one child (with previous health conditions) died from COVID in the Austin area for the first time. The week of Sept. 4 saw nine deaths in 2020.
Austin Public Health officials said they were "cautiously optimistic" as cases and hospitalizations dipped for the first time in the third summer surge, but deaths and pediatric cases remain a concern as Austin public schools work to curb the surge in their in-person classrooms.
At the press conference, Austin Public Health officials said schools and large events with both unvaccinated and vaccinated people, including the University of Texas' first home football game on Saturday, could continue to add to the surge.
"The tailgating and parties are the places where we're really, really concerned that there may be some transmission, because those are situations where people will be close together in close contact congregating likely en masse and for long periods of time," Austin Public Health Authority Desmar Walkes said. "We want this to be a successful game for UT fans and that mask is really going to make a difference."
Austin Public Health officials reminded Austinites to stay safe during Labor Day weekend festivities, especially if unvaccinated, and do some "self-care" by wearing masks and getting vaccinated.