Get connected with our daily update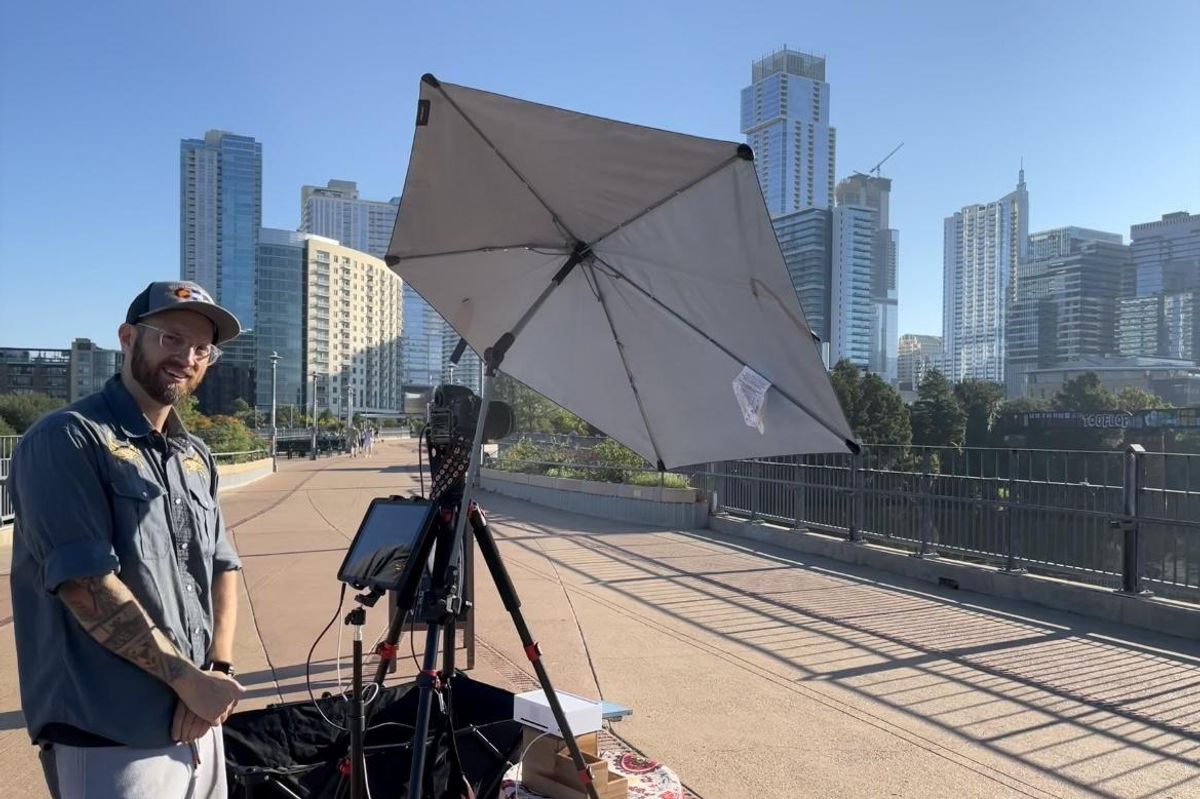 Nicklaus Pereksta says he loves photographing enthusiastic people, and it's why his latest gig offering pictures to people out on Lady Bird Lake's hike and bike trail is going smoothly. He sets up his gear on the Pfluger pedestrian bridge and puts out a sign: Photos, $10.
"Overwhelmingly, this has been a really positive experience," Pereksta said. "I get excited when I wake up in the morning and I can't wait to go to work."
Bikers and joggers are excited about it too. On the pedestrian bridge leading to downtown Thursday morning, a man on an e-bike rode up and posed, wanting more photos.
"I posted the last pictures on Instagram and people loved it. They asked, 'where is this guy?'" the biker told Pereksta. Bashfully, Pereksta, who also photographs landscapes and at weddings and other events, said he was happy to hear that.
Pereksta started these photos about a month ago, after the strenuous runs required in his valet job started causing pain in his legs. And though he has a passion for photography, he wasn't so sure when he started working independently if it would work out.
He felt uncertain about the demand for it and was also worried about having lots of expensive equipment out in the open.
"Then like the first day was nothing but high praise and people are like, this is so awesome. This is great. I've never seen anything like this before. I was like, Wow, this was really good, like positive turnout. So I got encouraged."
Now, he wants to expand and is thinking of contacting the Mueller Farmers Market about how to become a vendor. Still, he'll carry a connection to photographing on the bridge since the word bridge is related to his last name.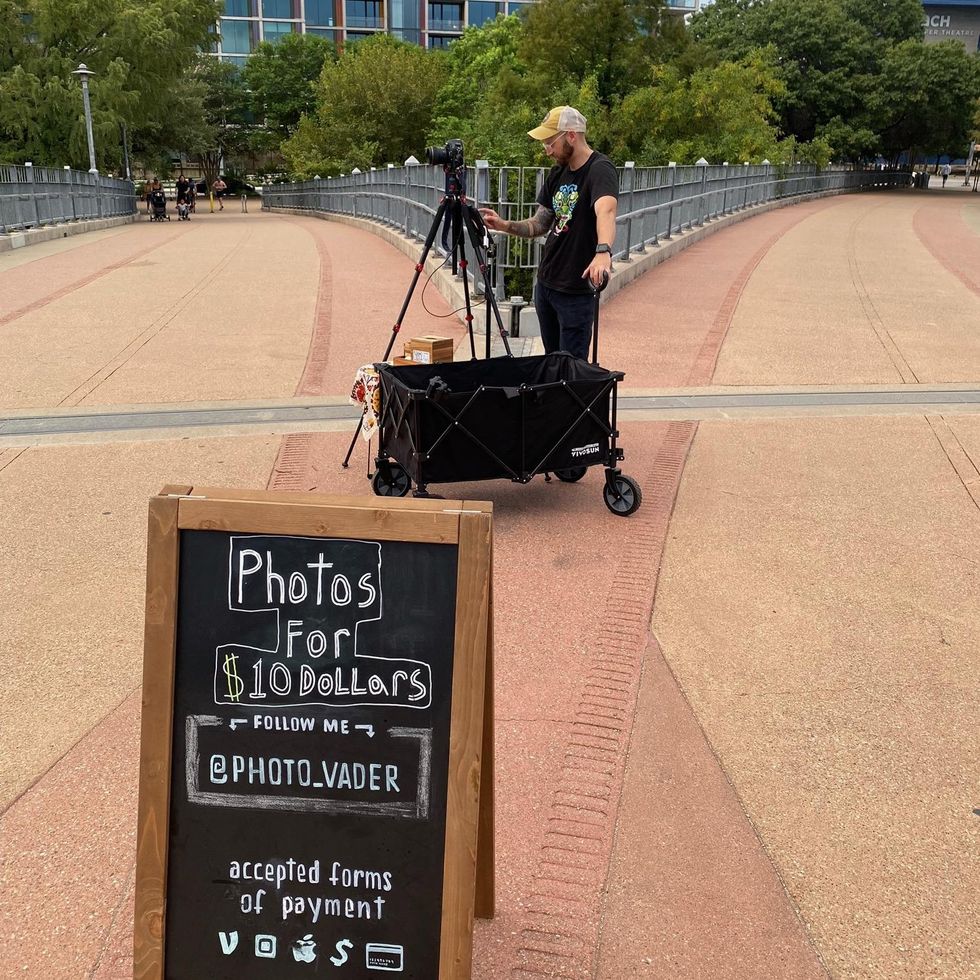 (Dewey C.)
"It's a name my great, great, great grandfather came up with when he was marrying somebody. It's actually quite a romantic name. It means a joining of two bridges," Pereksta said. "So, I thought it was ironic that I'm set up on a bridge. I'm kind of representing my last name right now."
Austonia talked to Pereksta about life in Austin, where he's lived for eight years after living in Boston doing band photography.
What was your first experience with Austin?
I came here to visit some friends and they took me to Barbarella. So we went to Barbarella and I was like, 'wow, this place is great.' And then the restaurants and the food and going to Barton Springs. I was like, 'this is amazing.' Because there's nothing like that in Boston. If you want to go to a natural spring, you got to go to New Hampshire. There's no pools in the city at all. So there's lots of swimming out here.
What do you like best about Austin?
You go to any little quiet bar and there's a band playing that should be like onstage for a sold out show. Yeah, they're playing to 10 people, right? Like, one of the best bands ever and they're playing for 10 people, right? And just little magic moments like that are pretty fun. You just run into little random weird things.
What do you think makes Austin different from other places?
There's no fall.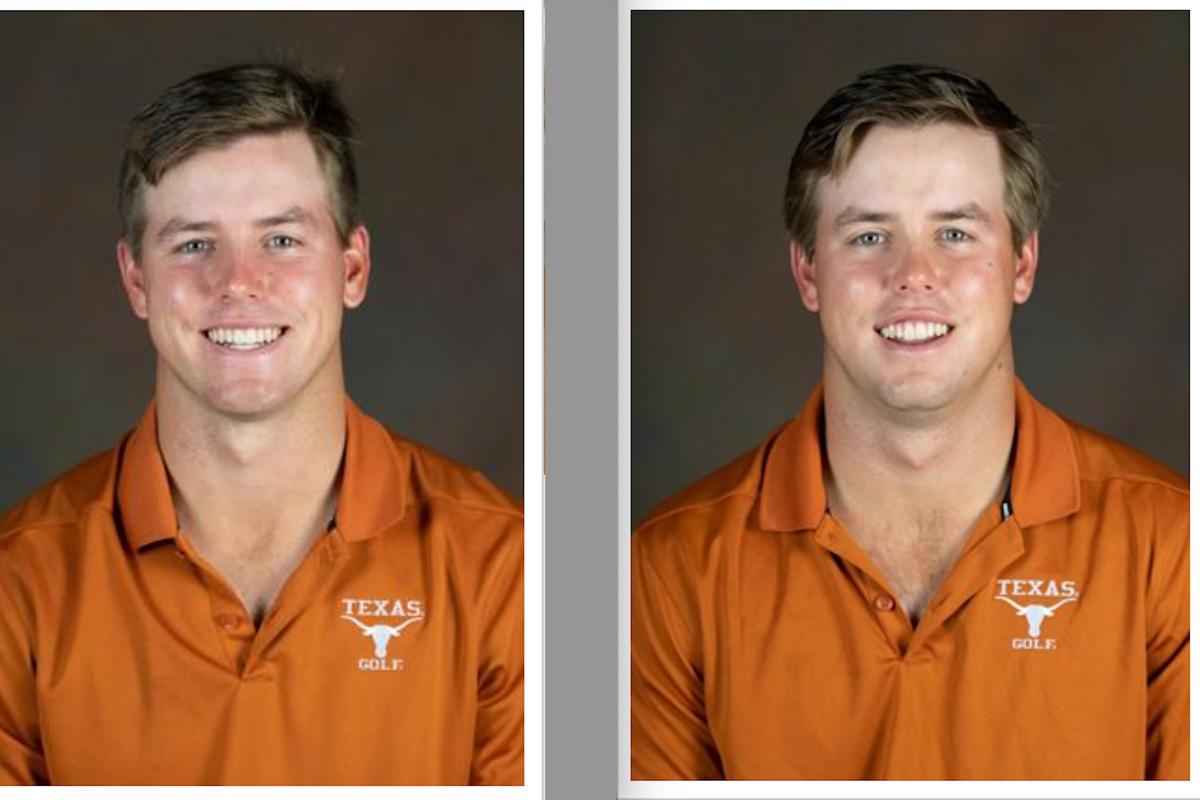 Parker and Pierceson Coody
Add the word 'professional' to twins Parker and Pierceson Coody's substantive resumes. The Texas-Ex's and former globally-ranked amateurs have started their professional golf careers and aren't short on success.
When twins Pierceson and Parker Coody graduated last spring from the University of Texas, they were fresh off a National Championship. Now the two, grandsons of 1971 Masters champ Charles Coody, are making their way through the professional ranks with hopes of making the PGA Tour and joining the ever-growing list of former Longhorns in professional golf.
Pierceson and Parker are current competitors on the Korn Ferry Tour and PGA Tour - Canada, respectively, and have each seen success on their professional paths.
Pierceson's eyes are on the horizon, though, as he hopes to one day compete against his brother on the PGA Tour -- golf's biggest stage.
"Having my brother there would be the icing on the cake," Pierceson told Austonia. "It'd be a special feat to accomplish together."
Pierceson and Parker saw countless collegiate and tournament wins, and that trend hasn't stopped in their young professional careers. Through 11 events played, Pierceson has three top-10 finishes including a first-place finish at the Live and Work in Maine Open.
Parker, a participant in nine eight events so far in the PGA Tour - Canada, already has a first-place finish in the Centre Point Canada Rail Park Manitoba Open.
Of course, having former Masters' champion Charles Coody as your grandfather has its perks in adjusting to life in professional golf, but Parker's path to the pro ranks was a noticeable change of pace.
"It's crazy the amount of golf (you play)," Parker said. "I didn't realize how much it would truly be."
Parker's brother agreed that the change of pace was jarring and a definite change from the rate of play in college.
Pierceson is coming off a wrist injury known as an ulnar entrapment he suffered during the Korn Ferry Tour Championship. However, the 22-year-old expects to be back on the course as early as this week.
The first-year pro did not make the top-25 cut for Korn Ferry to gain a PGA Tour card, but Pierceson looks forward to gaining special invites to compete at up to seven PGA Tour events next year.
In addition to the twins' professional success, Parker is excited about the opportunity to add to the Longhorns' rich history of professional golfers like Masters champions Jordan Spieth and world No. 1 Scottie Scheffler.
"It's really special, and (UT) is one of the most prominent golf schools in the country," Parker said. "So if you add to that, you're doing something right."
Like many Longhorns before them, the twins' professional paths were proceeded by successful collegiate careers. And one tour, in particular, wanted to cash in on that success.
Coming out of college, Pierceson had the opportunity to join the newly-started LIV Golf, but declined out of hope of pursuing his childhood dreams.
"I don't play golf solely for money," Pierceson said. "I know if I get to the PGA Tour and succeed, I won't really be focused on making money."
With the skillset and mental approach that twins Pierceson and Parker have, it may not be long until we see them on the PGA Tour competing for a green jacket like the Longhorns who preceded them.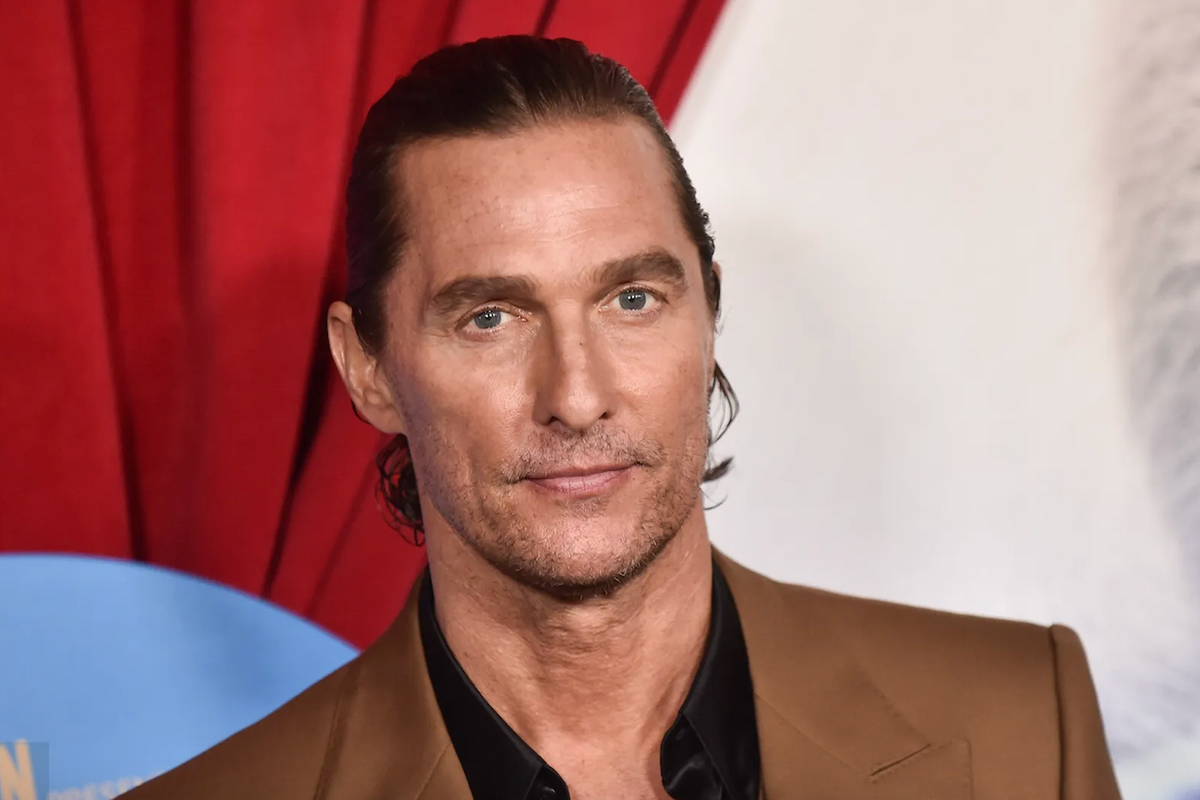 Just weeks away from the start of production, a film starring Matthew McConaughey was canceled.
The film, "Dallas Sting," is about a 1984 Dallas girl's soccer team that competed against some of the best women's teams during a competition in China. The nearly fully cast drama was set to start production in six weeks, with McConaughey playing coach Bill Kinder who helped the team beat out Australia, Japan, China and Italy for a championship win.
The Hollywood Reporter heard from unnamed sources that Skydance and the producers of the film received disturbing allegations surrounding aspects of the true story the film is based on.
Aside from this role, McConaughey's interest in soccer shows in his role as co-owner of MLS soccer club Austin FC. McConaughey has not yet commented on the project's end.