Get connected with our daily update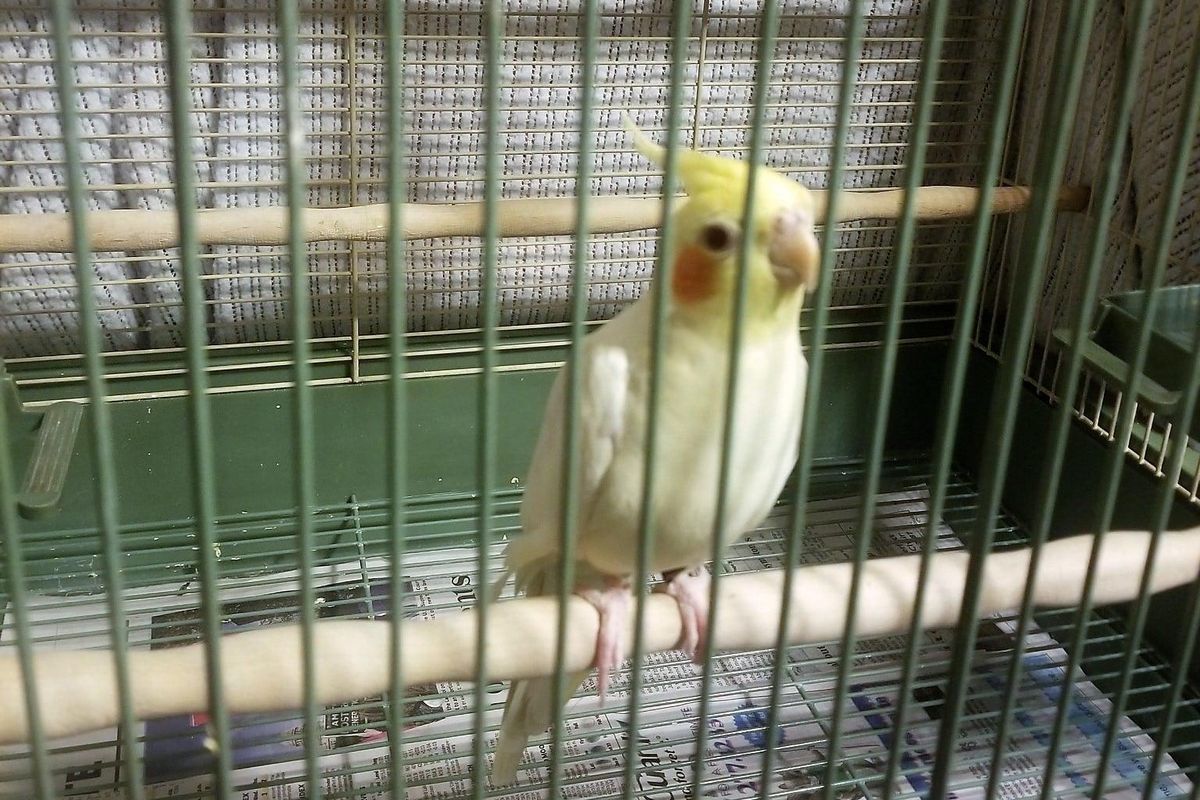 From a smoke-alarm sounding cockatiel to a backstroking otter, the Austin Fire Department has been busy protecting its furriest residents in the past few months.
Here are three heartwarming and heroic animal rescues from AFD's Tuesday Facebook post:
Curiosity got the cat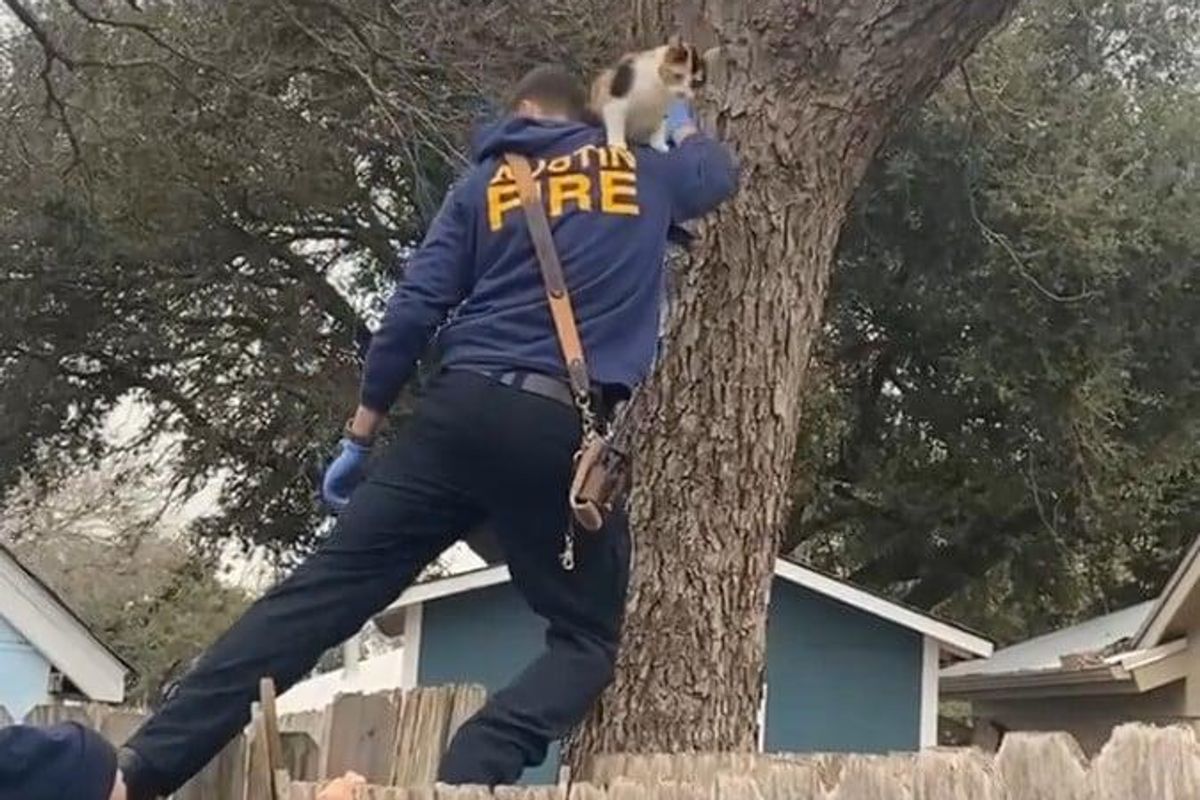 Molty the cat was rescued from a tree Friday by an Austin firefighter. (AFD/Facebook)
In a rite of passage each firefighter must eventually be brave enough to pull off, AFD rescued an indoor cat named Molty Friday after the kitty's curiosity got her stuck in a neighbor's tree. After she climbed the tree, she quickly "realized her exclusive life indoors had ill-prepared her for such a feat" and spent the next four hours on a "precarious perch." Probationary Firefighter Harley Preston did the dirty work in bringing the scaredy-cat back down.
A backstroking otter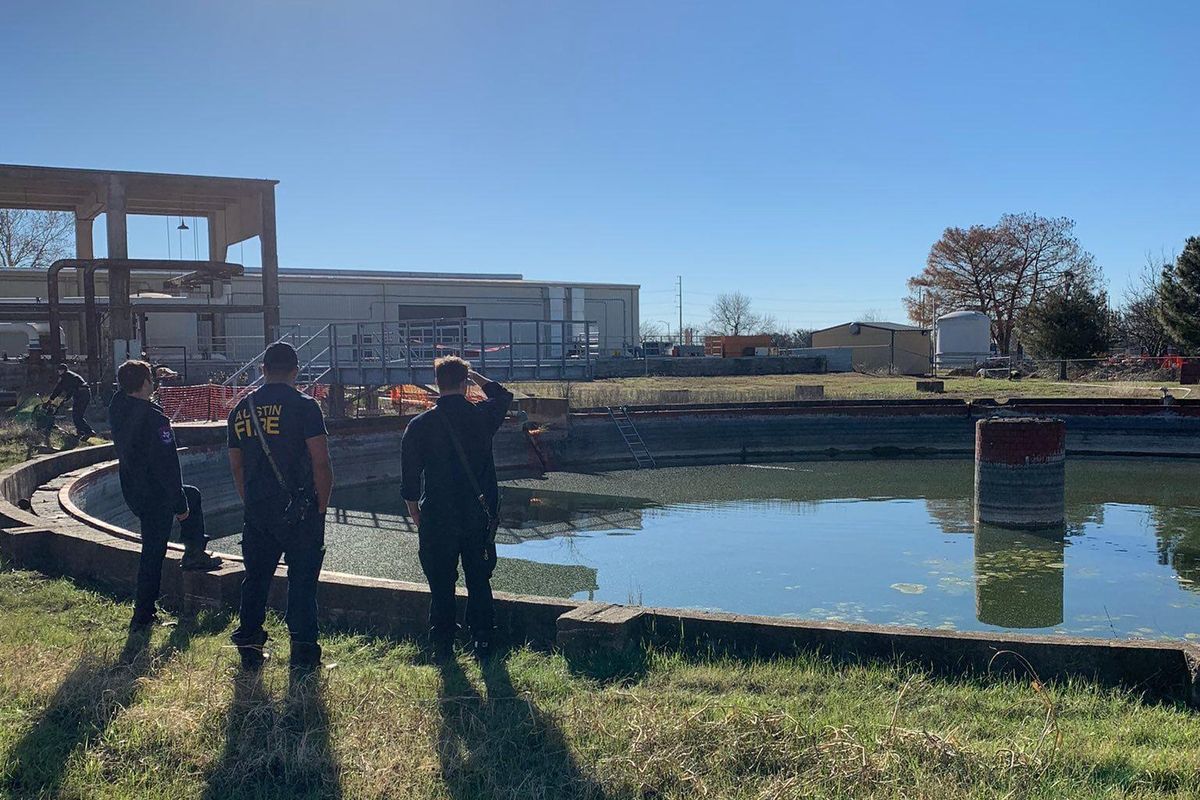 AFD firefighters watch as a backstroking otter perches on their ladder at a retention pond. (AFD/Facebook)
Earlier this month, AFD ran—or swam—into another furry friend as a crew was called to respond to a perilous situation—an otter doing a backstroke in a retention pond at the J.J. Pickle Research Center in North Austin. The crew promptly sent out a ladder to the otter, which it rested on for a few minutes before swimming away. Texas Parks and Wildlife, which has reported an increase in river otter populations across Texas, eventually secured the otter and moved him to a more appropriate location.
Sunny the "smoke alarm" cockatiel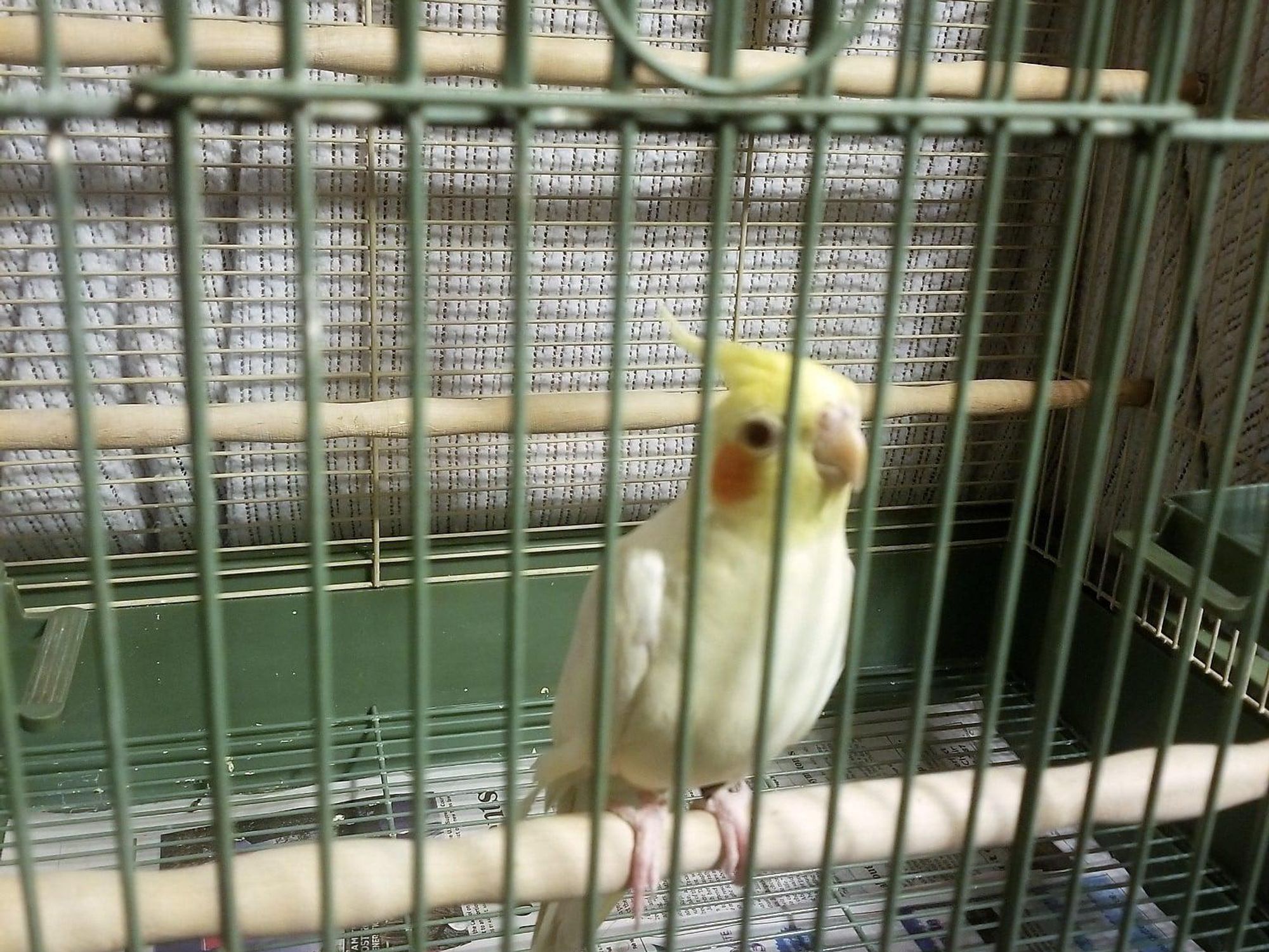 Sunny the cockatiel saved the day on a south Austin call earlier this month. (AFD/Facebook)
An unexpected hero named Sunny saved the day on a south Austin call earlier this month. After a smoke alarm failed to sound in the early hours of the morning, the cockatiel alerted his owner of smoke from a fire caused by a malfunction on the heating unit. After putting out the fire with dishtowels, the owner called 9-1-1 and was thanked for his heroics by AFD officers.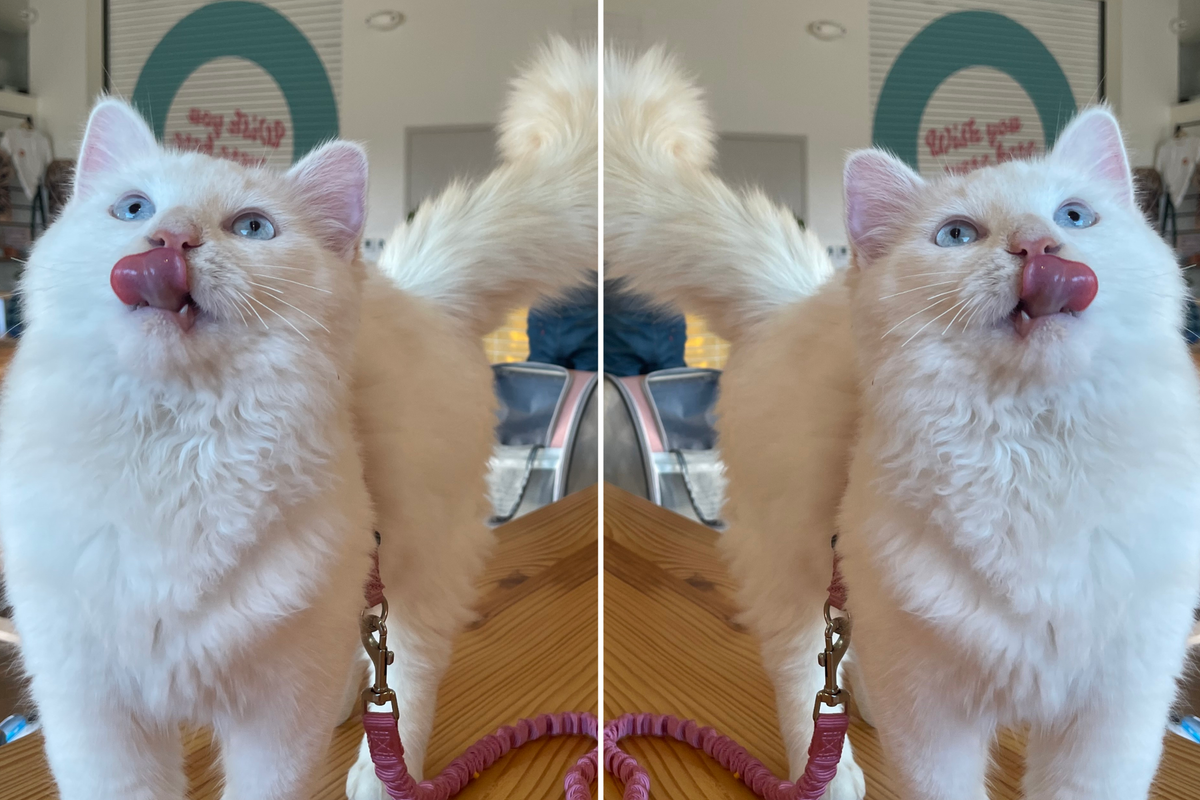 Who doesn't want their loved ones to come back to life?
When pet owner and Austin resident Kelly Anderson's cat Chai died four years ago due to eating a plastic wrapper under a pet sitter's care, she was devastated. But she remembered a conversation she had with her roommate, who was a vet tech, just a few weeks before: rumor had it that grieving pet owners were finding solace in a Cedar Park company called ViaGen that could store pets' DNA and create pet clones.
In grief from her pet's untimely death, Anderson was immediately interested.
"If I hadn't had that conversation, I wouldn't be here talking to you," Anderson told Austonia. "I wouldn't have even thought to clone, but... it was fresh on my mind. So I called them up first thing in the morning, and the rest is history."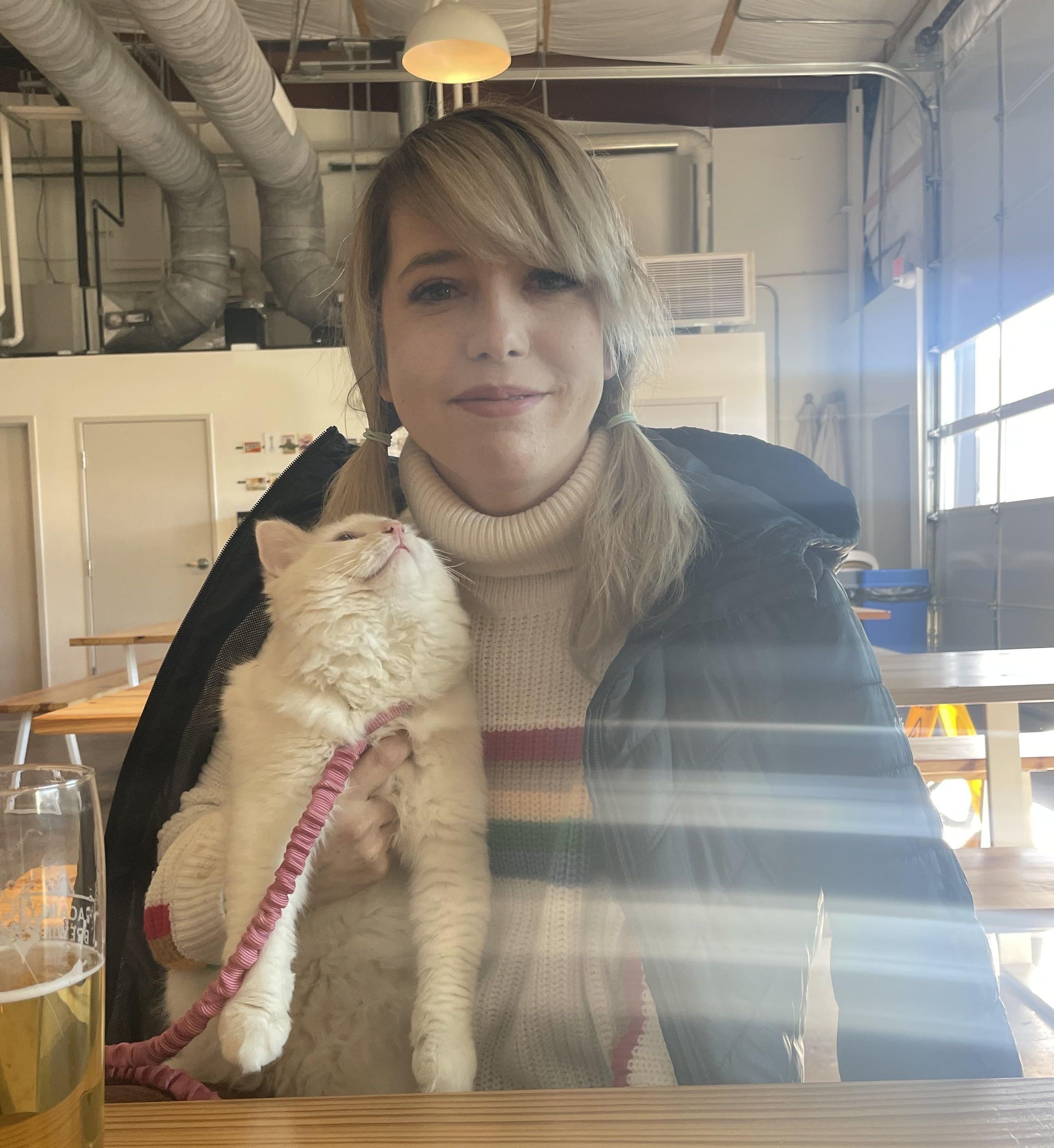 Anderson pictured with her cloned cat, Chai. (Claire Partain/Austonia)
Four years later, Anderson took home the result of that fateful call: Belle, a now-five-month-old ragdoll with snow-white fur and icy blue eyes that looks every bit like her predecessor Chai.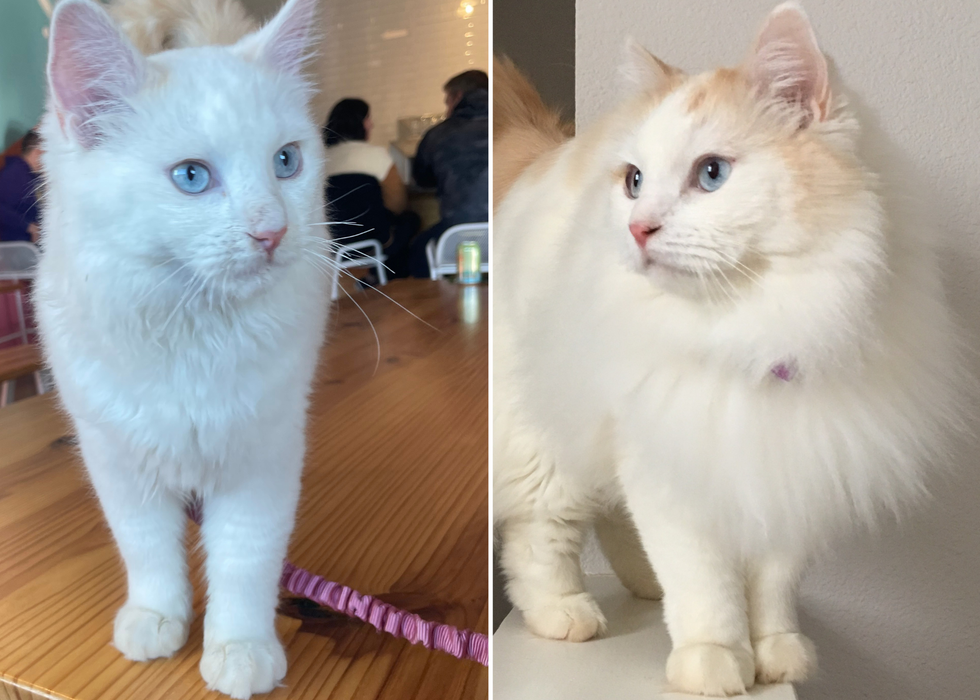 Belle (pictured left) when compared to her predecessor Chai. (Claire Partain/Austonia) (Kelly Anderson)
Like many others, ViaGen's office manager and accounting and marketing coordinator Lauren Aston was surprised to learn that cloning existed outside of the sci-fi realm in 2008. "I didn't really know how I felt about it, only because I didn't know enough about cloning," Aston said.
In reality, cloning with ViaGen is a lot less like Frankenstein and a lot more like in vitro fertilization: cells are gathered from the first pet through a simple skin biopsy (which Aston said is similar in scope to getting a mole removed), placed into a hollow egg and birthed through a surrogate cat or dog. Though it sometimes takes time, what follows is a normal, healthy birth. After eight weeks, the twin cat or dog is happily at home with their even happier owners.
ViaGen's practice, which is the only one of its kind in North America, has been used for over 20 years to help endangered animals, like the black-footed ferret, while also getting picked up by influencers and even celebrities like Barbra Streisand. Many, like Anderson, are cloning pets that they shared an unusual bond with, especially if their pet lost their lives unexpectedly.
But some choose to clone a cat or dog that's still alive. Whether it's to replicate their drug-sniffing talent or to create a pack of identical dogs, such as Instagram Chihuahua pack @ipartywithbrucewayne.
Through every unique cloning decision, however, one thing seems to ring true: these pet owners chose to create a pet in their former furball's likeness because of a deep connection to their deceased (or living) pet.
"Everyone has a totally different take on it, but almost everyone says there was just something special about that animal," Anderson said. "I don't know what I believe in but I think that everyone has, whether it's a human or an animal, something out there for them."
But creating an identical kitty has its drawbacks, especially misconceptions from the public. Like twins, cloned animals don't take on identical personalities: with a deeper meow and more spoiled upbringing than Chai, Anderson said her two twin cats seem to prove the nature versus nurture debate.
"I think their core personality trait is really bold and sassy, so they definitely share that," Anderson said. "But other than that... I very firmly believe in environment shaping everything."
Aside from Belle's Instagram following of almost 65,000, the socialite kitty has racked up nearly 300,000 likes on TikTok in just a few months. Many comments are far from positive.
"The thing that gets me the most is when people say that I'm replacing Chai, or that I need to go to therapy, which I think is really fucked up because I'm a huge mental health advocate," Anderson said.
When she's not drumming up controversy online, Anderson said she'd like to create a community for misunderstood cloned pet owners like herself who say they're not replacing their pet, but just honoring a life that was cut too short.
It'll take a while for people to see cloned pets as simply "twins born at a later time," Aston said, especially with cloning costs sitting at a cool $50,000 (or $35,000 for cats). While she thinks pet cloning will remain a niche service, she said ViaGen hopes to contribute to more animal conservation projects and fewer misconceptions about the science in the future.
"There are so many myths based on weird Hollywood movies... (but) it's just as normal as any conventionally bred animal," Aston said. "We're not editing anything, we're not tweaking anything... I think it just needs more education."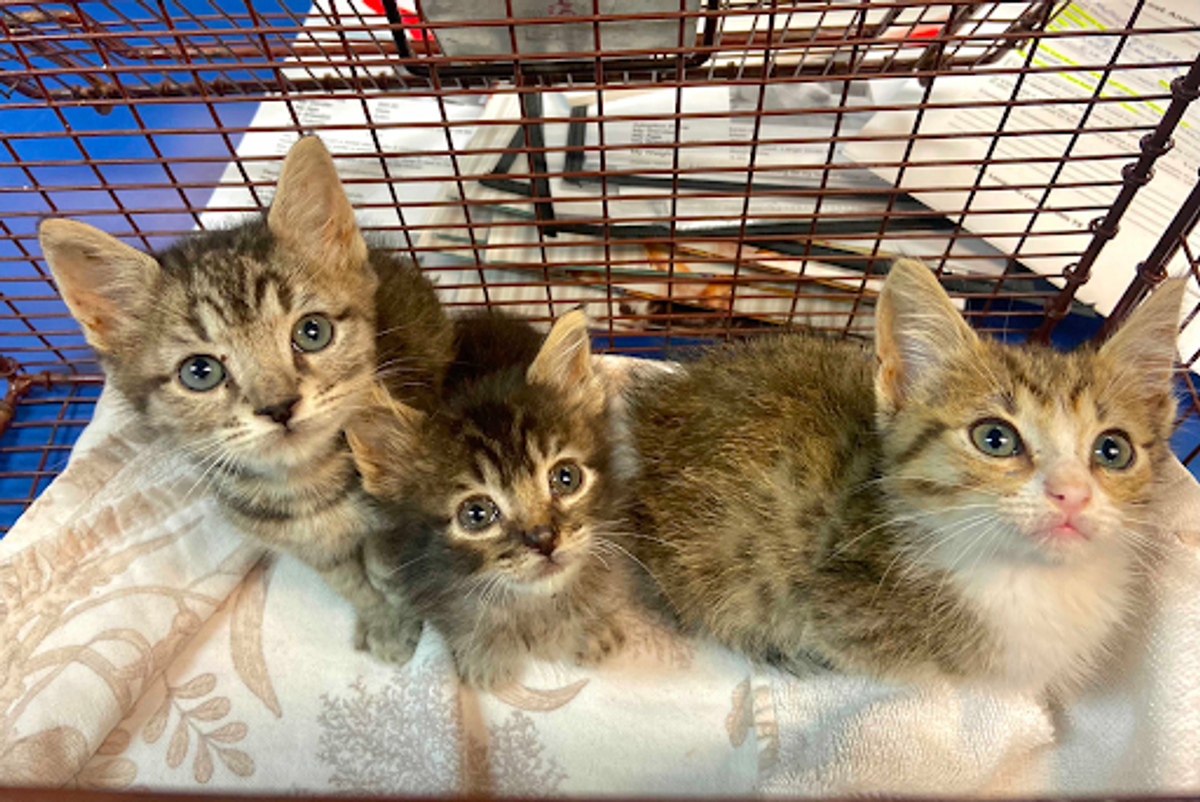 No Austinite is complete without a fluffy friend! The fact is locals love all their pets; studies rank Austin as one of the most dog-friendly cities in the U.S.
In 2010, Austin City Council passed a No-Kill Implementation Plan that pledged to increase live outcomes by more than 90%. According to community relations officer Suzie Chase, APA! was able to bring the euthanasia rate from 87% to 5% or less.
The result of becoming a No-Kill city means shelters are often stretched thin—Austin Humane Society typically takes in 11,000 animals per year, APA! often takes in more than 10,000 cats and dogs per year, with intake hitting 982 in November—and they encounter new challenges on the daily.
Though the pandemic drove adoptions up as working from home became more prevalent, the demand to put animals in safe homes has bounced back with shelters sending out pleas for adopters and fosters in recent weeks. Here's how you can get started.