Get connected with our daily update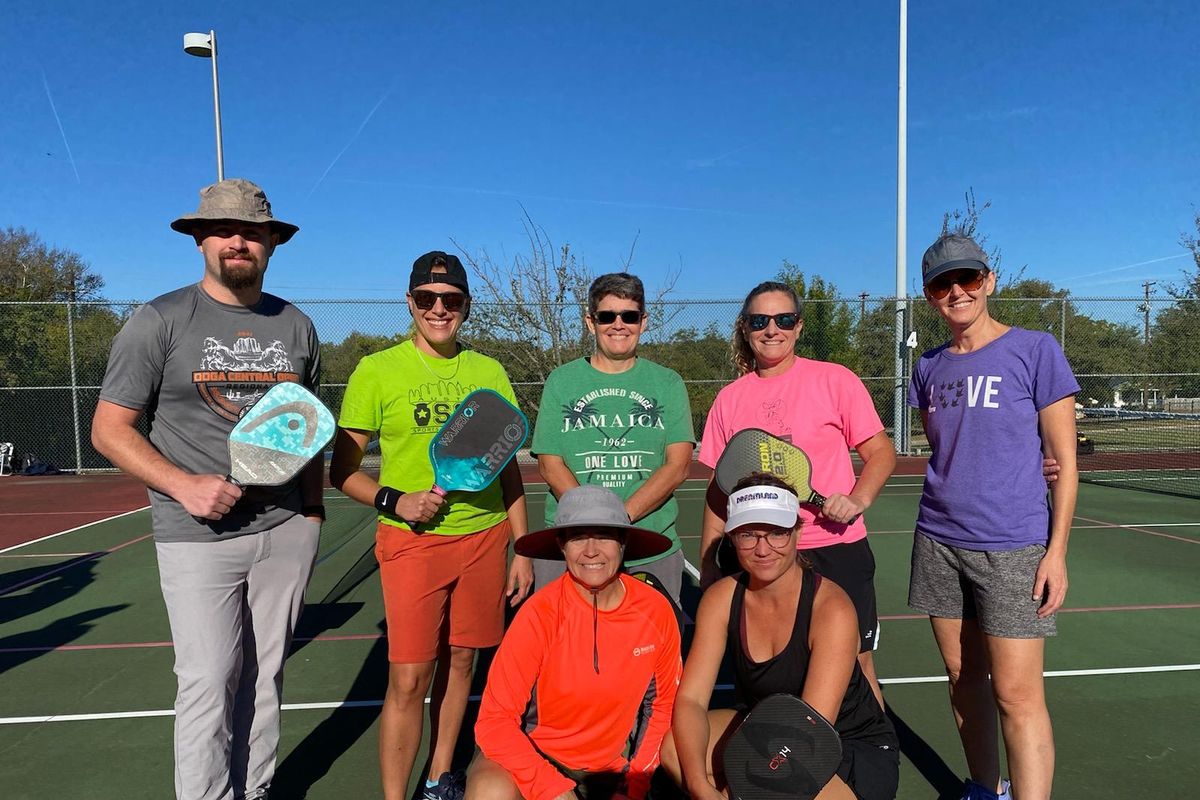 austonia
To say Lizzie Bloom is a fan of the fast growing sport of pickleball may just be an understatement.
"I'm so glad pickleball exists! I'm in two different PB leagues and other nights when I'm not playing league games, I do drills."
Pickleball even made it into her recent wedding plans.
"Carrie Lou and I just got married and we actually looked for pickleball courts so we could keep playing during our honeymoon! And yes, we played everyday — even while honeymooning in Mexico."
So when the latest opportunity to compete came up, she and Carrie Lou were ready to play.
"I wasn't surprised when I got word about the national deaf pickleball tournament and look forward to seeing over 200 players gather in the name of pickleball."
That's right. Bloom and a team of deaf and hard of hearing Austinites are heading to Florida for the 2022 annual National Deaf Pickleball Tournament that takes place November 3-6.
"It's an annual tournament hosted by the National Deaf PB Tournament and we're expecting over 200 deaf folks to attend," said Bloom. "The first one was last year in San Diego, California. This weekend, Thursday-Sunday, will be at the Villages in Florida. Next year it'll be in Surprise, Arizona. We're hoping to make a bid for Austin to host it in 2024 or 2025.
I've participated in several hearing tournaments but yes, it's more enjoyable when you can communicate with other participants."
While Bloom says deaf pickleball may be a bit more enjoyable to her, she says it's not a whole lot different from any other pickleball.
"It's easier to sign the numbers in American Sign Language (ASL) for sure. Bbut honestly, it's the same. I love a good game and I get that from playing either deaf or hearing folks."
Bloom and her team have been training for the tournament for months.
"I really want to get better at moving opponents and attacking, " said Bloom. "My dink game is strong but I need to be able to change the pace of the ball when they're attacking me."
But in the end, she hopes to have fun in Florida, improve on her pickleball game, and maybe even cash in.
"Tournament organizers haven't said anything," said Bloom, "but am hoping for some prize money!"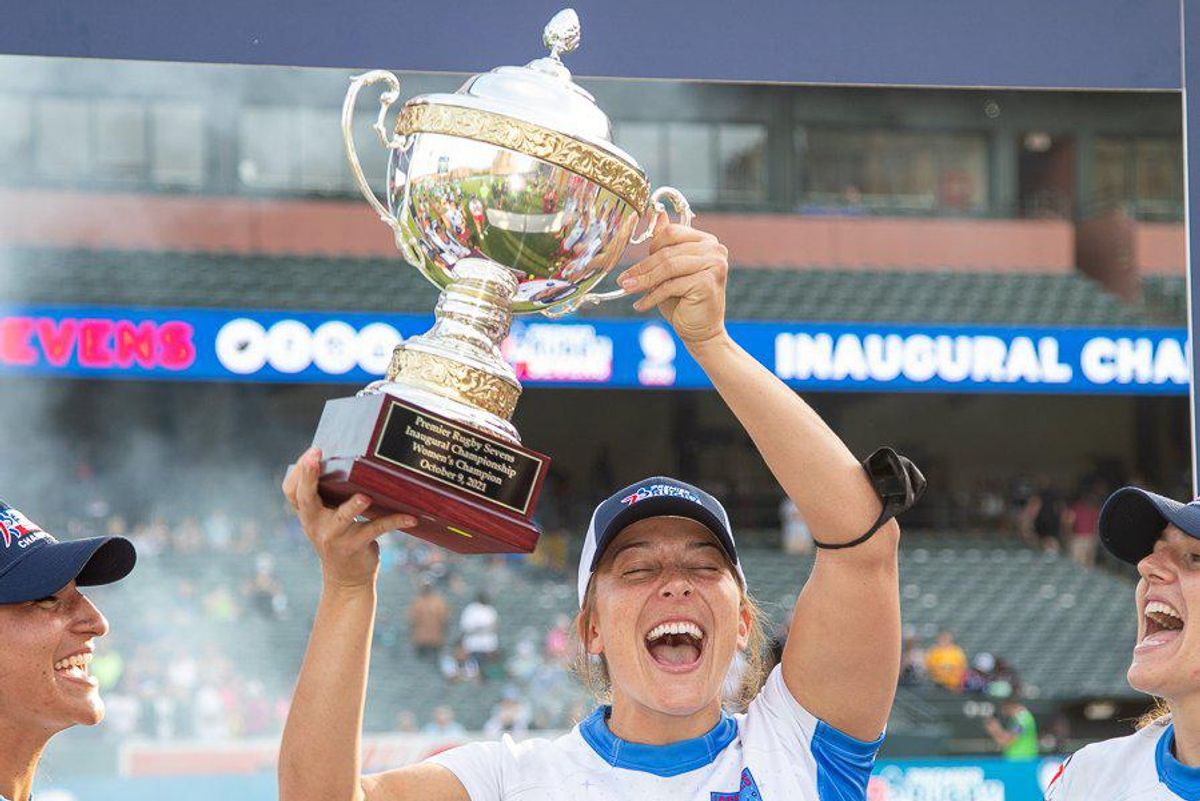 Austin's Q2 Stadium will soon host its first non-soccer sporting event as it gears up to welcome the Premier Rugby Sevens 2022 Championship Weekend on Saturday, July 30.
The championship tournament will feature the best of the PR7s league, an equal-pay professional rugby league which holds four men's and four women's teams under the same umbrella.
Q2 Stadium, which normally hosts sold-out crowds for new MLS soccer club Austin FC, will add to its growing hosting repertoire with a championship weekend complete with bands, DJs, games, and special appearances in a festival atmosphere as Olympians and other top-notch athletes compete for the grand prize.
The league touts four men's and women's teams—including the Experts, Headliners, Loggerheads, and Loonies—and featured 15 Olympians in front of a cumulative audience of 472,000 viewers in its October 2021 debut.
Now, it's expanding to a multi-city format, with two tournaments consisting of brisk 14-minute matches set to be held at other MLS stadiums before the big day in Austin. The best men's and women's teams will then be crowned in the growing sports city of Austin.
Aside from Austin FC, Q2 Stadium has held both the U.S. men's and women's national soccer teams as well multiple Liga MX clubs, while Austin itself recently welcomed NASCAR, the PGA Tour/World Championship Dell Match Play golf tournament and Major League Pickleball, the city's first homegrown professional league.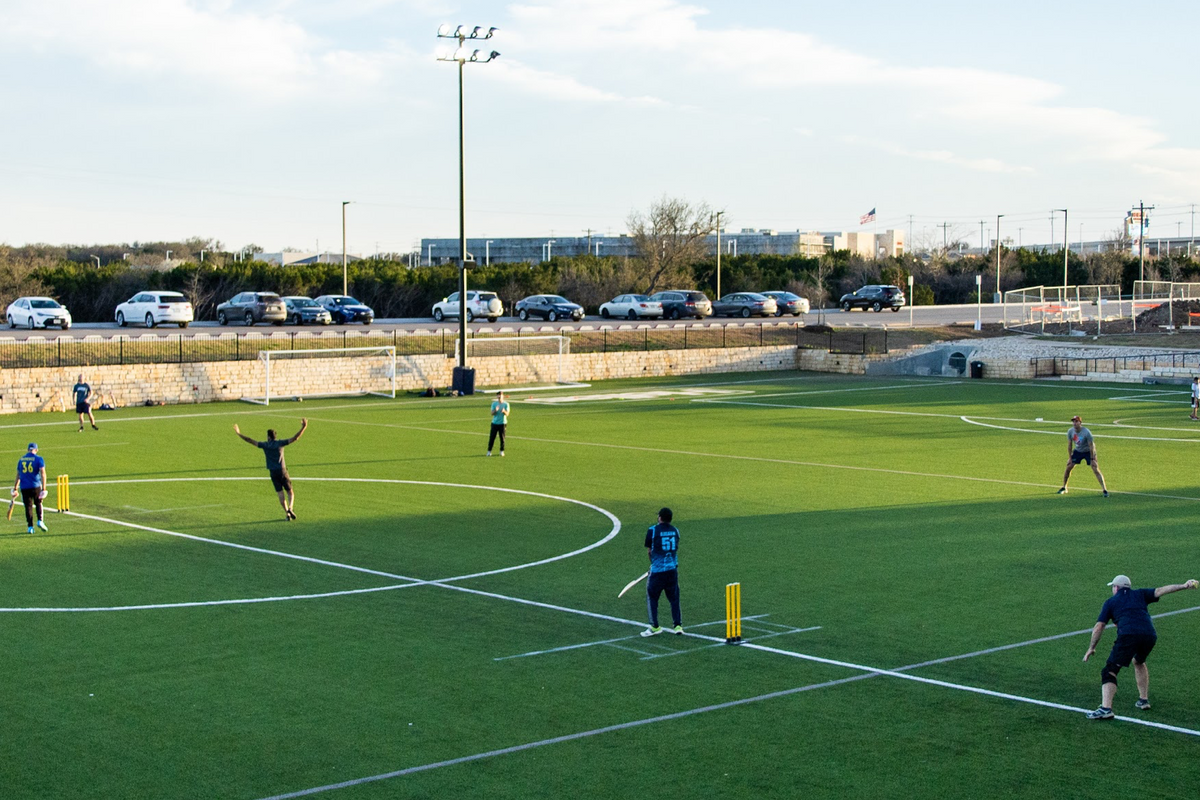 What's a game involving bats, balls and runs that's starting to take off in Austin?
While baseball and softball might also fit the bill, cricket—the second-most watched sport in the world—has recently grown in popularity in the Texas capitol.
The game of cricket rings foreign to many American ears—instead of rules, cricket has "laws" and uses gentlemanly terms including "wickets," "dismissals" and "boundaries." But just like America's pastime, the goal is simple: to hit the ball and score as many runs as possible. It's a sport that has spread across former English colonies, from South Asia to the Caribbean. And cricket enjoyed an estimated 2 billion viewers, or nearly 30% of the world population, at the 2015 World Cup.
It's that energy that Raghav Shankar wanted to bring to Austin. Shankar has spent his life playing cricket in different locales—from Singapore to England—and spent his weekends traveling around Texas for matches each weekend before he decided to quit his job three years ago and dedicate himself to teaching the sport.
For reasons sometimes unknown to him, cricket is as essential as eating or walking for Shankar.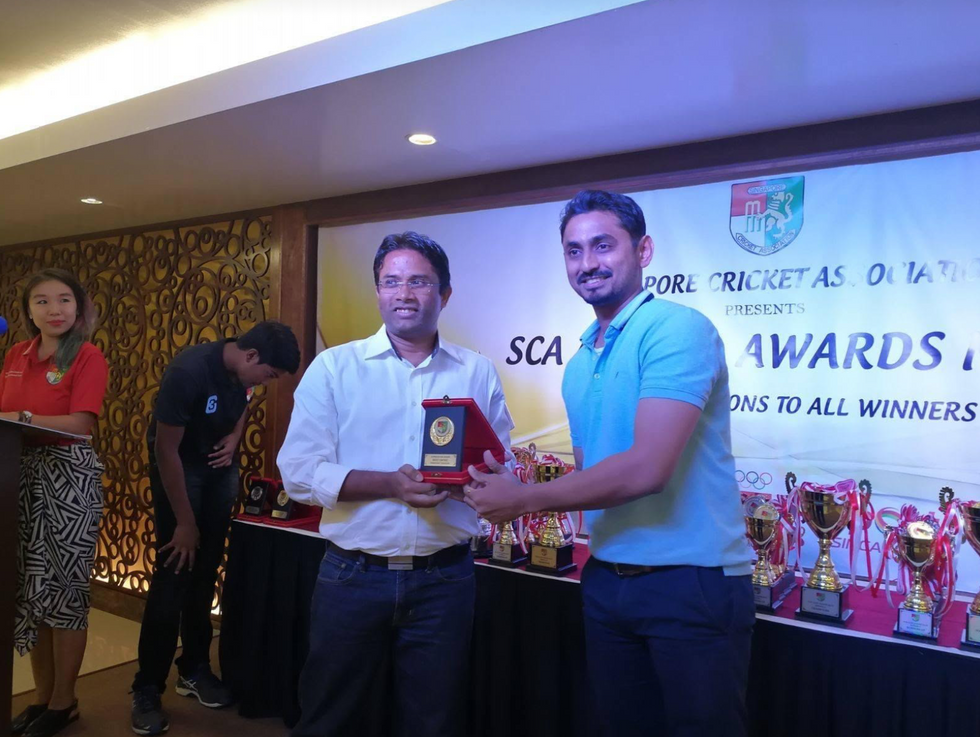 Shankar (pictured right) received a Best Umpire Award at the Singapore Cricket Association Awards in 2017. (Raghav Shankar)
"Why is it an integral part of my life? I don't know, to be honest," Shankar told Austonia. "I love it and it brings the best out of me. Whatever leadership skills I've learned in life are through sport to be honest, so that's why I continue doing it. What I and my team of coaches want to teach kids is to basically never give up, not in sport and not in life."
His brainchild, Sport Movement, was originally intended to teach children about the sport. The organization quickly swelled from coaching one boy to around 200 boys and girls, offering after-school classes on cricket, soccer, and fitness.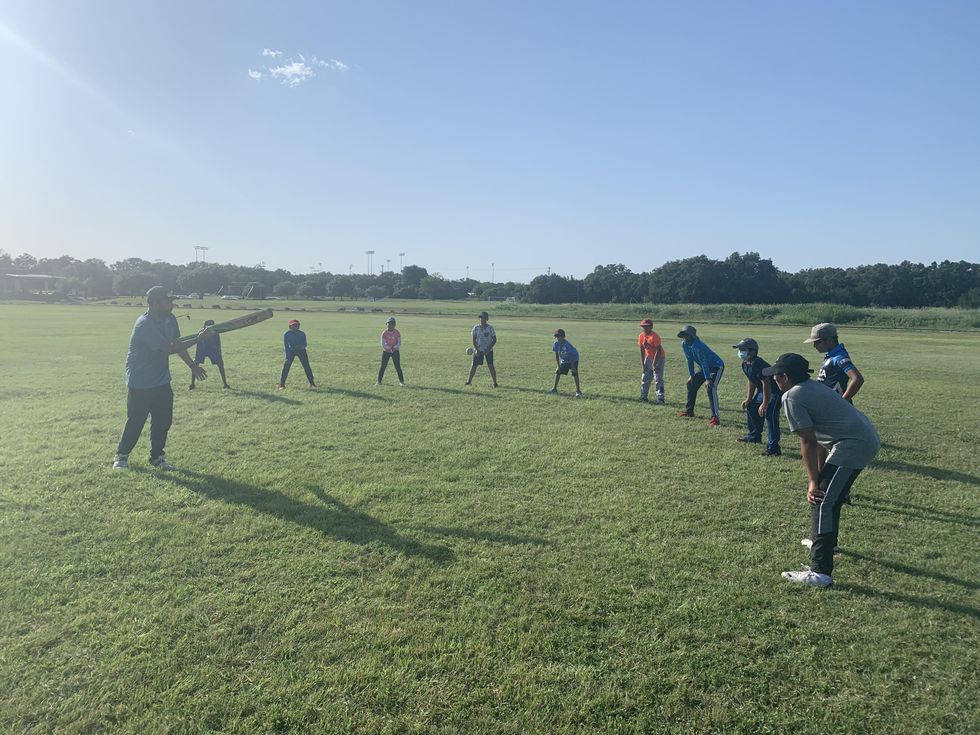 Sport Movement began as an organization dedicated to teaching kids about cricket. (Raghav Shankar)
Shankar was happy with his business model—but when the pandemic hit and many parents weren't willing to send their kids to in-person coaching, Sport Movement needed a rebrand.
Already a member of the Austin Premier Cricket League, Shankar decided to start his own league. Sports Movement then founded an outdoor cricket night league and the Austin Indoor Cricket League, with the aim to include everyone interested in the game in 2020.
The org now boasts 275 players in the night league and 20 teams in its indoor league. With 90 minute matches vs. the popular 3 hour format (some cricket matches can last up to five days), the league is the only one of its kind in this part of the country. It's also marketed to all ages and skill levels, and Raghav said he's seen plenty of newcomers show up to try out the sport.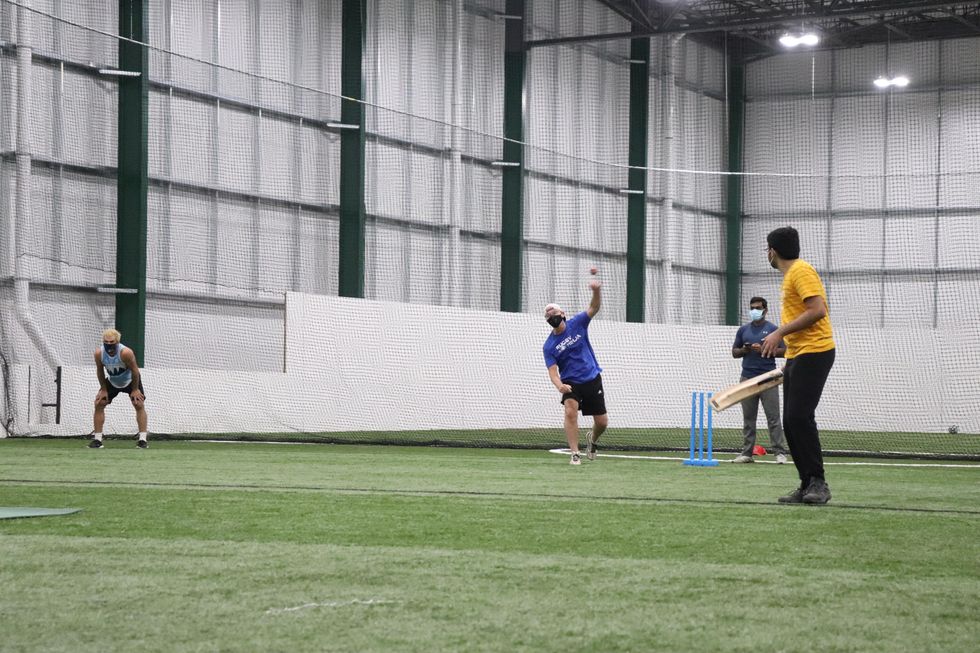 The Austin Indoor Cricket League has seen players from nine different countries come to play their favorite sport. (Raghav Shankar)
"Especially when we started indoor cricket, a lot of first timers came and tried out the game," Raghav said. "We saw a lot of Americans, a lot of people who've never tried a cricket game which was amazing because that's what we were trying to do."
Austin has become known as a hub for sports that are off the beaten path—from Brazilian jiu jitsu to roller derby to pickleball. It's that trying spirit that has led so many newcomers to the league. More importantly, however, it's helped build a community for Austin cricket fans from around the world.
"I would like to think our league is the most diverse because of the formats that we've introduced," Raghav said. "We've basically created a community where people come in and they can relate to each other and talk about how they grew up."
A cricket fanbase in America is still relatively small but continues to grow, with a new Major League Cricket league planned to begin in 2022. But Raghav says it'll be a while before cricket pitches are built next to baseball fields in American cities.
"The first thing is that we need cricket to be accepted and understood by Americans, but 99% of Americans don't play the sport yet," Raghav said. "In order to become truly successful, it has to be played by locals... cricket wants to grow, but it will take a long time before it becomes as big as any other sport."
The Austin Indoor 8s League will begin its 2022 season on Saturday at the Crossover in Leander, where the league will play every Saturday and Sunday through Feb. 27. Check out more info on the league here.