Never miss a story
Sign up for our free daily morning email...
...and afternoon text update
Get connected with our daily update
(Christa McWhirter/Austonia)
Although the sun is bright and Austin is getting the warmth it so often is used to, plant are feeling the effects of the deep freeze.
Whether you have a tree that has been suffering since the snow hit Austin or indoor plants that did not receive enough sunlight, plant experts in town have the best advice to give your plants the best likelihood of living.
Austonia spoke to local garden expert Diana Kirby on advice for plant owners. Kirby emphasized plants are still in danger of frost, regardless of the end of the winter storm, and encourages patience with all plants. Pruning plants immediately after Winter Storm Uri can subject plants to further damage if there is another freeze.
Plant owners should keep a close eye on their plants until the end of March. If you have a hard time finding greenwood on shrubs or perennials, cut them back to the base and give your plant time to grow. According to Kirby, since this new freeze was a new experience to the Austin area, a lot of plants that could usually survive Texas winter have died all around, such as Rosemary.
"If you have already pruned, and we have another frost, you need to take extra precautions with those plants," Kirby said. "If you think some plants have survived, wait to prune."
When it comes to Yucca, Nolinas and a few Agave plants, they will survive if they have a firm central crown. You can also determine the health of your palm trees and Sago palms by checking the crown in the center of the plant. If the center is not rotten, cut off all leaves, have patience and it should grow back healthy.
Here are some other tips from Garden Seventeen, a greenhouse and garden store located at 604 Williams St., on best ways to take care of your plants following Winter Storm Uri.
For tropicals, cacti and other indoor plants: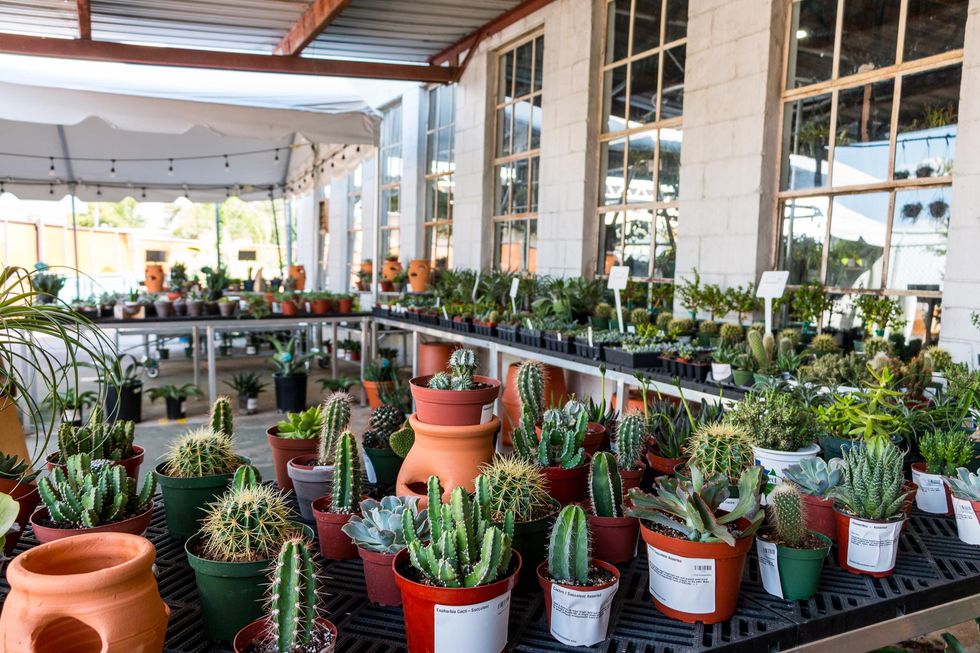 (Rowan Marney)
1. Check for damage on plants such as wrinkling, browning, yellowing or wilting by feeling the stem. If it feels soft, cut down to where plants feel most solid. Any browning of discolorations means that you need to cut back further.
2. Fertilize your plants using a plant vitamin solution or fertilizer such as SUPERthrive or Rose Glo, as well as using liquid seaweed at the next watering cycle. Biomatrix is also an option to help stimulate roots and encourage new growth.
3. Give it time. Watch your plants to see if any new growth appears in the spring to determine if it's healthy.
For outdoor landscaping and potted plants: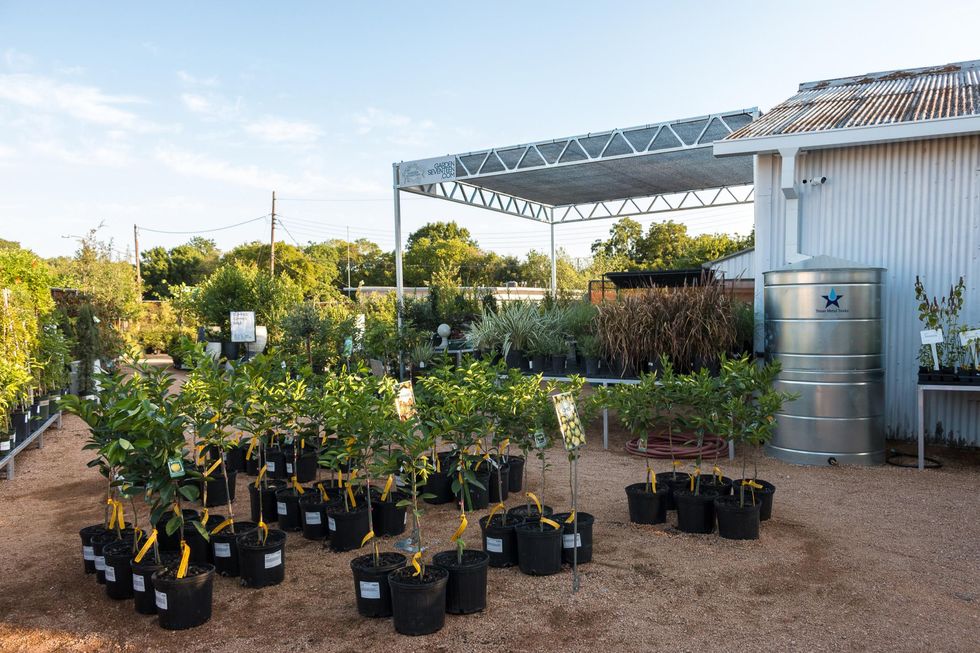 (Rowan Marney)
1. Cut back shrubbery by no more than ⅓ of the plant's overall size and fertilize.
2. Cut perennials down to ground level and fertilize the plant.
3. Trees that began to bud before the storm may not bloom again this spring such as mountain laurel, fruiting trees, etc.
4. For younger trees, any branches that are bent should be removed.
5. To find out if a woody plant is alive, carefully scrape the bark with a knife. If it shows green, the plant is still alive and healthy.
6. Cut back damaged areas from container plants that were left outside and water using fertilizer.
7. Give it time. Watch your plants to see if any growth appears in the spring to determine if it's healthy.
Plant experts recommend these fertilizers:

Microlife 6-2-4 for perennials, trees and shrubs.
Rose Glo or SUPERthrive for annuals, vegetables, herbs, container plants, houseplants, cacti and succulents.
Liquid seaweed for "anything and everything."
Although taking these steps does not ensure the survival of the plant, it will help drastically and give it the best chance possible. The best way to see if your plants will make it is to wait and observe new growth in the spring. Fertilizing indoor and outdoor plants is the most important step, and directions should be followed to lower the risk of burning the plant.