Get connected with our daily update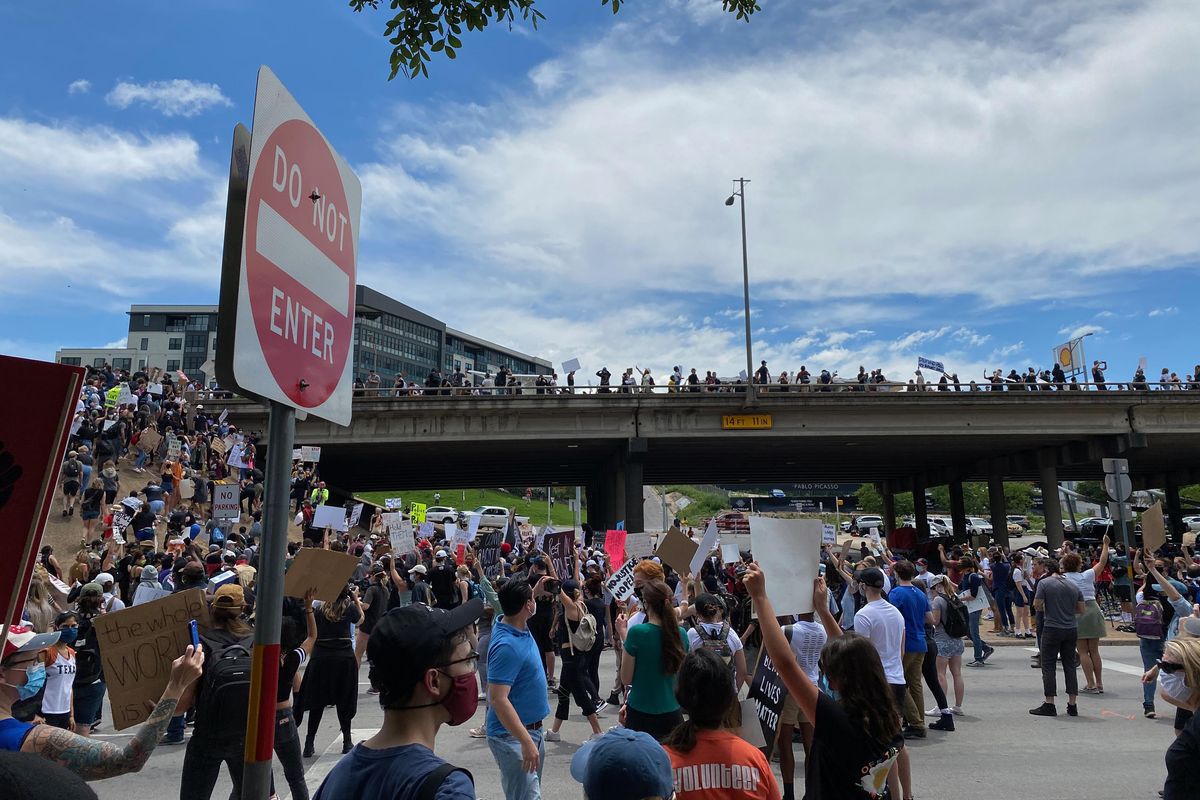 On the same day the city settled the largest excessive force lawsuit in city history, an Austin grand jury announced at least 19 indictments for Austin police officers who injured protestors with "less-lethal" bean bag rounds in 2020's George Floyd protests.
Grand jurors considered charges against a growing number of up to 21 APD officers who were involved in a dozen excessive force cases that resulted in 30 injured protestors at the 2020 protests. Six of the twelve who were injured suffered head injuries due to bean bag munitions, and many claimed to be innocent bystanders when they were shot by officers.
With 19 indictments, Austin is likely to have the most excessive force charges of any U.S. city in the wake of the protests.
"There cannot be trust if there is no accountability when someone breaks the law," District Attorney Jose Garza said in a Friday morning press conference.
Investigations will continue for the 19 officers who were indicted.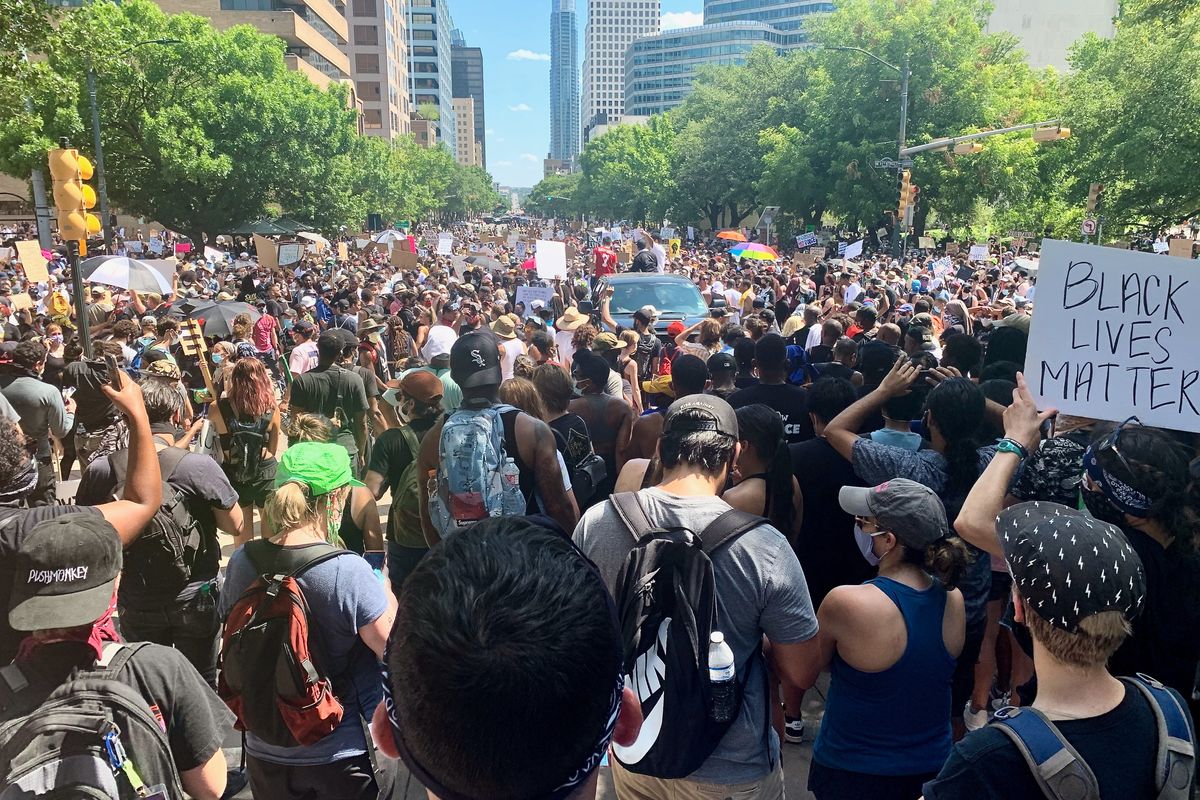 The city of Austin will pay a record-high $8 million to settle a federal lawsuit with Justin Howell, a then-20-year-old student at Texas State University who suffered head injuries from "less-lethal" bean bag rounds shot by Austin police officers in the 2020 George Floyd protests. The city will also award $2 million to Anthony Evans, who was also shot by APD officers during the protests.
The combined $10 million settlement was approved in a unanimous vote from Austin City Council Thursday. Howell's $8 million is by far the most ever rewarded in an Austin excessive force case. Prior to Howell's case, Austin paid a then-record of $3.25 million settlement to the family of David Joseph, a teenager who was naked and unarmed when APD officer Geoffrey Freeman shot and killed him in 2016.
Both Howell and Evans suffered head injuries from bean bag munition in the summer 2020 protests. Officers aiming at a protestor who reportedly hurled a water bottle at police shot Howell in the head instead, causing a skull fracture and brain damage that resulted in three weeks of treatment in intensive care.
Evans was also shot in the face with the lead-filled sacks, causing a broken jaw that required emergency surgery.
The two settlements come as a grand jury considers charges against up to 18 Austin police officers on a dozen excessive force cases after 30 protesters were injured in the summer of 2020. Like Howell and Evans, six of the twelve cases involve shots fired to the head.
The jury is expected to conclude its investigation by the end of the month.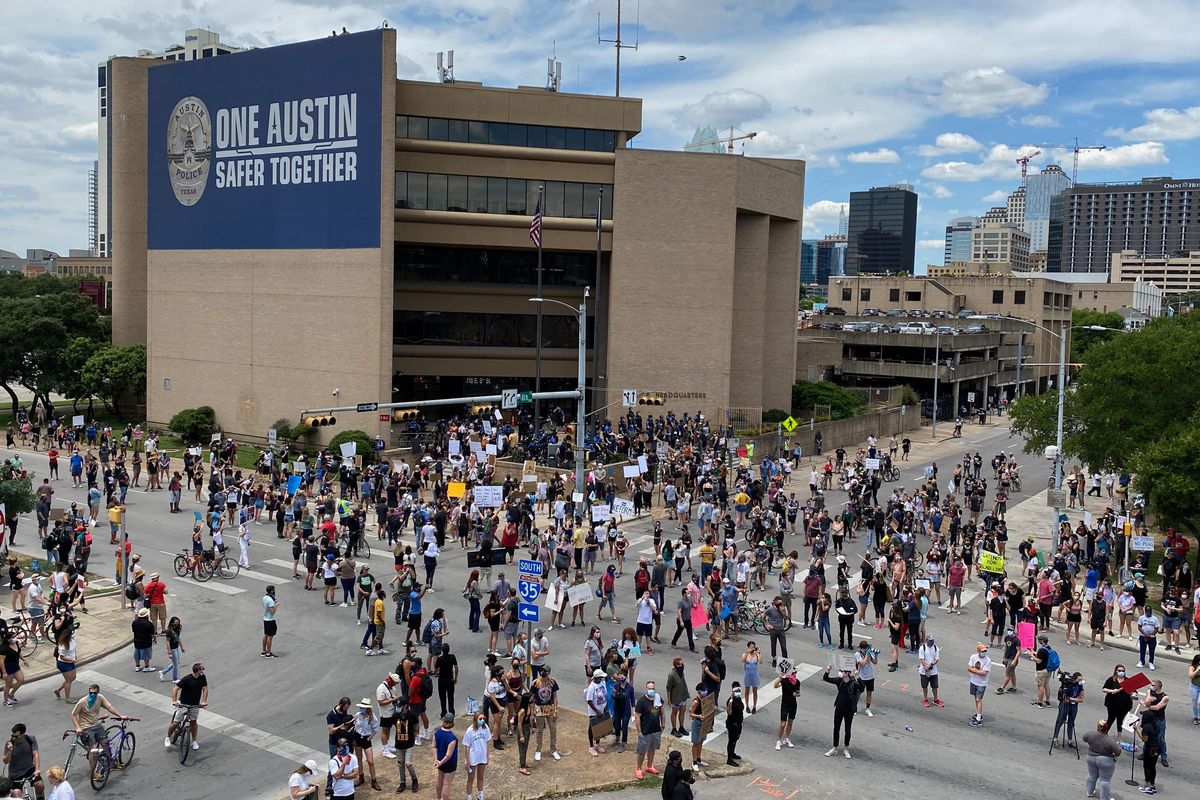 Charges are being considered against up to 18 Austin police officers on a dozen excessive force cases after 30 protesters left the Black Lives Matter protests with injuries in the summer of 2020, according to a report from the Austin-American Statesman.
Six of the 12 potential cases involve shots fired to the head, causing brain injury and broken jaws.
Investigations into the cases, which focus on officers' use of "less-lethal" beanbag ammunition at police brutality protests in the wake of George Floyd's death, are expected to close at the end of the month. A 12-person grand jury has been examining the cases for several weeks as they determine whether they should proceed into criminal trials.
In all, 30 protesters from ages 16-43 were injured with beanbag rounds in the summer protests, causing injuries ranging from brain injury to broken bones. Two attorneys representing the officers say they fired the shots due to threats including frozen water bottles and rocks thrown at them during the protests.
But many of the injured say they were not causing any harm when they were shot.
Protesters march on I-35 across from APD headquarters in the summer of 2020. (Austonia)
A then-16-year-old Brad Ayala was caught on video far from police with his hands in his pockets when he was knocked to the ground by a bean bag shot to his forehead, causing injury that led to seven hours of surgery.
A volunteer medic named Maredith Drake said she was helping an injured protester when she was hit herself with a beanbag round, injuring her hand. Instead of helping her, as a 2020 lawsuit says she requested, APD officers "laughed out loud at her" and told her to get back.
A then-28-year-old deaf man named Tyree Talley was unaware that police had cleared an area when he was shot in the groin by police. As he fell to the ground in the fetal position, a lawsuit claims he was shot 10 more times, causing injury that required multiple treatments.
The investigation includes nine others who were injured, including:
Justin Howell, a then-20-year-old student at Texas State University who was in intensive care for three weeks due to a brain injury from a beanbag shot to the head.
Samuel Kirsch, who was shot in the head with a beanbag round that caused multiple surgeries and permanent damage to some vision in his left eye.
Bomani Ray Barton, a then-23-year-old who was shot in the face with a beanbag round resulting in a fractured jaw.
Meredith Williams, who was taken to a hospital after being shot in the foot with a beanbag round.
Nicole Underwood, who underwent surgery after a beanbag round penetrated her chest.
Anthony Evans, whose jaw was broken due to a beanbag round shot to the face, requiring emergency surgery.
Christen Warkoczewski, a 30-year-old wildlife biologist who underwent surgery after beanbag shots to the face and ankle.
Modesto Rodriguez, a deaf man who was with Talley and was taken to the hospital after being shot in the ankle and chest.
Gemicah Volter-Jones, who underwent emergency surgery after his arm was hit by a bean bag round.
Officers under review include officers Nicholas Gebhart, Jeffrey Teng, Rolan Rast, Kyu An, Joseph Cast, John Siegel, Chance Bretches, Kyle Felton, and Derrick Lehman. Seven officers, including Justin Berry, Alexander Lomostev, Todd Gilbertson, Stanley Vick, Christian Irwin, Jeremy Fisher and Joshua Jackson, are involved in Talley's case. None are part of the department's management or executive staff.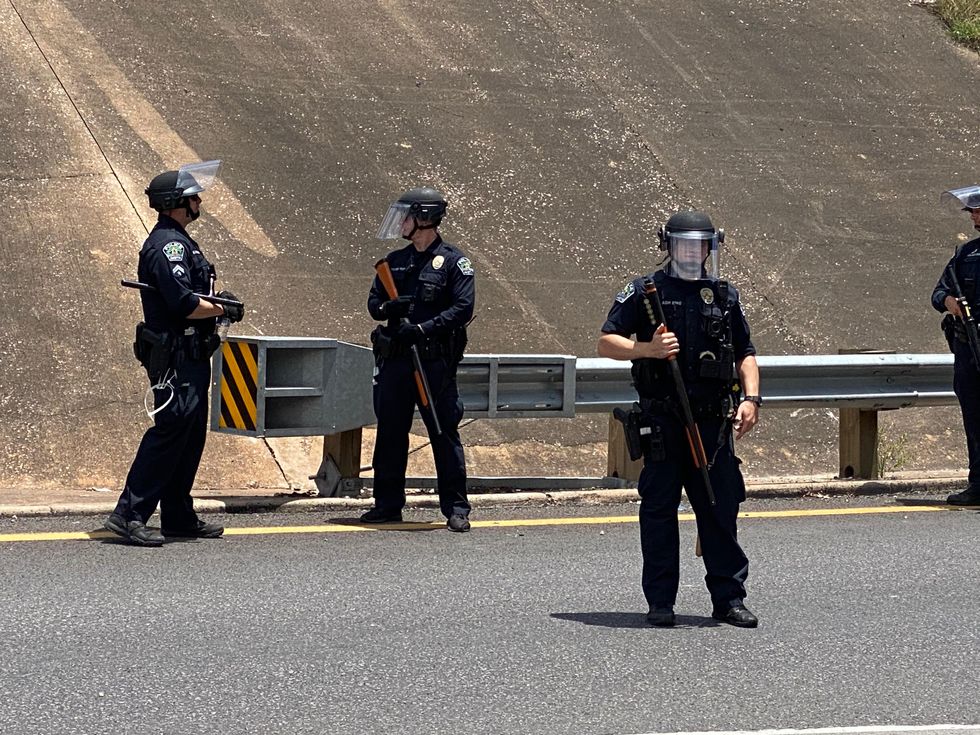 (Austonia)
The news comes after 20 months of relative silence from the hush-hush after-action report, which has been withheld from the public with permission from the Texas Attorney General's office due to a legal exemption that allows the department to shield sensitive information.
The summer of the protests resulted in various changes made by Austin City Council, including the cutting of millions from the police budget and redirecting of those funds. While then-police chief Brian Manley kept his position, though facing public criticism, police cadet classes were put on hold for months as training was reviewed and adjusted—nine months later, Manley abrutly retired. Additionally, other reforms were made, such as a ban on the lead-filled fabric sacks known as bean bag round, tear gas and chokeholds.