Austonia AM
100% Austin news, info, and entertainment, straight to your inbox at 6 a.m. every morning.
In five minutes, you're fully informed and ready to start another great day in our city.
Get connected with our daily update
Austin legend Willie Nelson will perform at the Texas Capitol today, his first large performance since the pandemic began, closing out a four-day long march across Central Texas to build support for federal voting protections.
Organized by The Poor People's Campaign, the march began in Georgetown on Wednesday and will end with a 10 a.m. rally at the Capitol featuring appearances from former U.S. Congressman Beto O'Rourke and Rev. Dr. William Barber.
Willie Nelson (with Charlie Sexton & friends) will play a free concert at the Poor People's Campaign march for democracy & justice in Austin this Saturday! https://t.co/zZSA0BpbWA

Sign up to join us and see Willie at 10am Saturday: https://t.co/KrDPIFIvST
— Beto O'Rourke (@BetoORourke) July 29, 2021
The rally calls on Congress to "stop attacks on democracy" by ending the filibuster, pass all provisions of the For the People Act, restore the 1965 Voting Rights Act, raise the federal minimum wage to $15 per hour and pass permanent protections for all 11 million undocumented immigrants.

Nelson denounced election law proposals gaining traction in red states, such as Senate Bill 1 and House Bill 3 in Texas, which 55 House Democrats foiled by fleeing to Washington, D.C., on July 12.
The bills would require additional ID verifications for mail-in ballots, allow partisan poll watchers "free movement" and prohibit elections officials from sending absentee ballot applications to voters who didn't request one.
"Laws making it more difficult for people to vote are unAmerican and are intended to punish people of color, the elderly and disabled," Nelson said. "If you can't win by playing the rules, then it's you and your platform–not everyone else's ability to vote."
The march is in the spirit of the Selma to Montgomery March of 1965, led by Dr. Martin Luther King Jr., which protested the blocking of Black Americans' right to vote by Jim Crow laws.
This article was updated at 8 p.m. on Sunday, July 18, to include more who have tested positive for the virus.
Five of the nearly 60 House Democrats who left the Capitol for Washington, D.C. amid a legislative walkout have tested positive for COVID-19.
The lawmakers, who traveled out of state to break quorum on Gov. Greg Abbott's special legislative session, were all fully vaccinated. One is showing symptoms.
The Texas House Democratic Caucus announced that one member of the traveling crew tested positive on Friday evening, spurring on a mass rapid test rollout among the remaining lawmakers. Two more legislators tested positive with the rapid antigen tests on Saturday, and two more followed on Sunday evening.
All members show no or mild symptoms, and the Democratic Caucus said they would begin administering daily COVID tests following the positive test results. Those with COVID will take the more accurate PCR test and will quarantine for 10 days before testing once more, the Austin-American Statesman reported.
While the HDC did not disclose which representatives tested positive, Rep. Trey Martinez Fischer released a statement after his positive result.
Fischer thanked those who wished the lawmakers well and stood by the House Democrats' decision to leave Abbott's special session amid a new voter restriction bill.
Just as these new variants sweeping the country are more aggressive than ever, the wave of anti-voter legislation is worse than we've seen in generations," Fischer said. "That's why I will continue the fight for voting rights with every fiber of my being."
The remaining members of the group, who are mostly staying at the same hotel, said they will follow CDC guidance and begin utilizing more masks and other safety precautions, which were used sparingly on the trip before the positive test results. Because all members have been vaccinated, other lawmakers who came into contact with the trio will only isolate if they begin to show symptoms as per CDC protocol, chairman of the House Democratic Caucus Rep. Chris Turner said in a statement.
The news comes as Travis County once again ramped up risk-based guidelines following a spike in COVID cases and hospitalizations. Austin Public Health officials at least partially blame the spike on the highly-contagious Delta variant which has been found in the county.
While vaccines can help curb complications and positive COVID-19 tests, Turner acknowledged that the tests prove threat of the virus has not been completely erased.
"This is a sober reminder that COVID is still with us, and though vaccinations offer tremendous protection, we still must take necessary precautions," Turner said. "We are in touch with public health experts in Texas to provide additional guidance. Our caucus will follow all recommendations from public health experts as we continue our work."
Back in Texas, Speaker of the House Dade Phelan sent his regards to the Democratic legislators in the following statement:
"Kim and I extend our prayers for safety and health for the members of the Texas House Democratic Caucus who tested positive for COVID-19 while in Washington, D.C. My staff has reached out to Dr. John Hellerstedt, commissioner of the Texas Department of State Health Services, and his epidemiology team for any additional guidance on protocols for those exposed to COVID-19 post-vaccination."
New COVID cases have increased in every U.S. state as the variant becomes the dominant strain in the country. Austin was the first Texas metro to raise COVID restrictions since mask mandates were reversed by Gov. Greg Abbott in March, but other U.S. cities including Los Angeles and Las Vegas have done the same.
For more information on the recent spike of cases in Austin, click here.
Austin City Manager Spencer Cronk proposed a budget of $4.5 billion for the 2021-2022 fiscal year to City Council members on Friday, placing priority on infrastructure investments, affordable housing, homelessness response and reimagining public safety.
According to a press release, the proposed budget is "the smallest increase in tax and fees in the past five years," and Cronk said the increase was kept below 1% to help quell the financial hardship caused by COVID-19 on Austinites.
The typical taxpayer would see a tax and fee increase of 0.85%—which is equivalent to just over $3 monthly—in the proposed budget.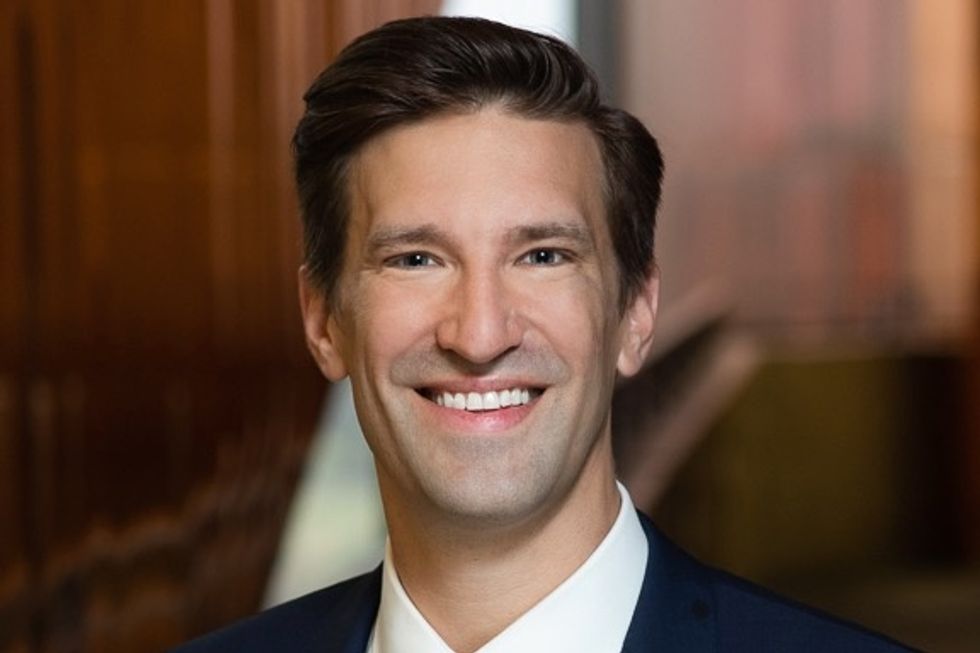 City Manager Spencer Cronk announced the proposed budget on Friday in East Austin. (City of Austin)
"The good news is that, economically, Austin, Texas, has come through the many challenges of the past year in as good, or better shape, than any big city in America," Cronk said. "Our local economy is fundamentally strong and performed unexpectedly well during the COVID pandemic, with more positive impacts for our budget than we anticipated even a few months ago."
Budget allocation highlights:
$79 million in voter-approved planned spending to reach key affordable housing goals.
$65.2 million in continued funding for the City's response to the homelessness crisis, with specific funding allocated for preventing homelessness, crisis response, housing stabilization, and public space management.
$29.1 million to maintain and advance progress on Reimagining Public Safety.
$27.7 million to construct new sidewalks and improve existing sidewalks citywide.
$8.5 million in planned capital spending on the City's Safe Routes to School program.
$6.2 million to fund the 144th class and future classes of the reimagined Austin Police Department Training Academy.
$1.2 billion for the general fund, which covers day-to-day and long-term operations.
Is the budget final?
Not yet. Austin City Council will review the proposed budget and adopt a final version on August 11. Fiscal year 2021-2022 begins on October 1.
How can I get involved?
If you have feelings about how the money should be spent, let the city know through its online engagement survey. Austin City Council will also hold community input meetings on July 22 and 29, and some council members will host individual town halls for feedback before the budget deadline on August 1.
Texas GOP Chairman Allen West announced he will run for governor against Gov. Greg Abbott in the 2022 race.
West made the announcement via video on Sunday during an appearance at Sojourn Church in Carrollton. The announcement comes on the heels of his state party chairman resignation, which will be effective July 11 when the State Republican Executive Committee will pick his successor.
"I've not been in elected political office for about a decade, but I can no longer sit on the sidelines and see what is happening in these United States of America, … in the place that I call home," West said in the video.
West will run against incumbent Abbott and Dallas real estate developer Don Huffines. He could also possibly face off against potential challengers former U.S. Rep. Beto O'Rourke and Matthew McConaughey, who have yet to confirm their run.
West hinted at a run when he resigned about a month ago, though there was speculation that he was after a higher position. West has had previous conflict with Abbott, notably criticized his COVID-19 response and believes that Abbott doesn't lean right enough.
During the video, West mapped out a platform that opposes the Green New Deal, seeks to secure the state's border and defend Texans from sex trafficking.
West has previously represented Florida in a congressional position from 2011-2013 and moved to Texas in 2014 to become the CEO of the National Center for Policy Analysis, a now-defunct Dallas think tank.